Is Kuala Lumpur Safe to Visit
Is Kuala Lumpur Safe to Visit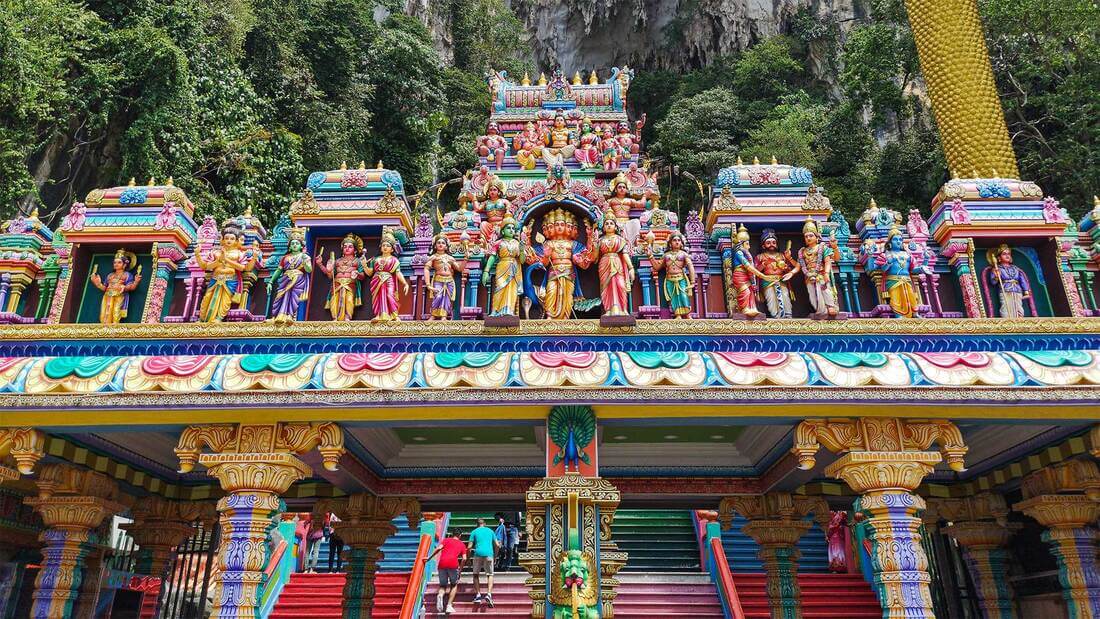 Malaysia's biggest city, Kuala Lumpur, has it all in terms of infrastructure, convenience, and a high standard of living for a reasonable cost. On top of this, the city offers the perfect mix of traditional culture and modern architecture and most visitors are drawn by the city's lifestyle, fabulous shopping, world-class cuisine, pulsating nightlife and its world famous landmarks such as the Petronas Twin Towers and the Batu Caves!
But like any big city, it's not completely free from safety concerns. With a small threat of natural disasters, scams and out-of-control tourists, there are a few things you should be aware of before traveling to Kuala Lumpur.
One of the best ways to ensure your Kuala Lumpur vacation is as safe and relaxing as possible is to explore the city on a private tour. This is exactly why we have curated our very own tours in Kuala Lumpur– because we think it's one of the best destinations in the world and we want to help you discover it in the safest way possible! Our friendly local tour guides will ensure you get to see the real Kuala Lumpur by sharing their in-depth knowledge and advice to help keep you happy, interested and safe on your tour trip. They'll act as your personal tour guide, driver and photographer for the day – what could be better?
But the main question still remains to be answered: 'Is Kuala Lumpur safe to visit? Let's dive into it!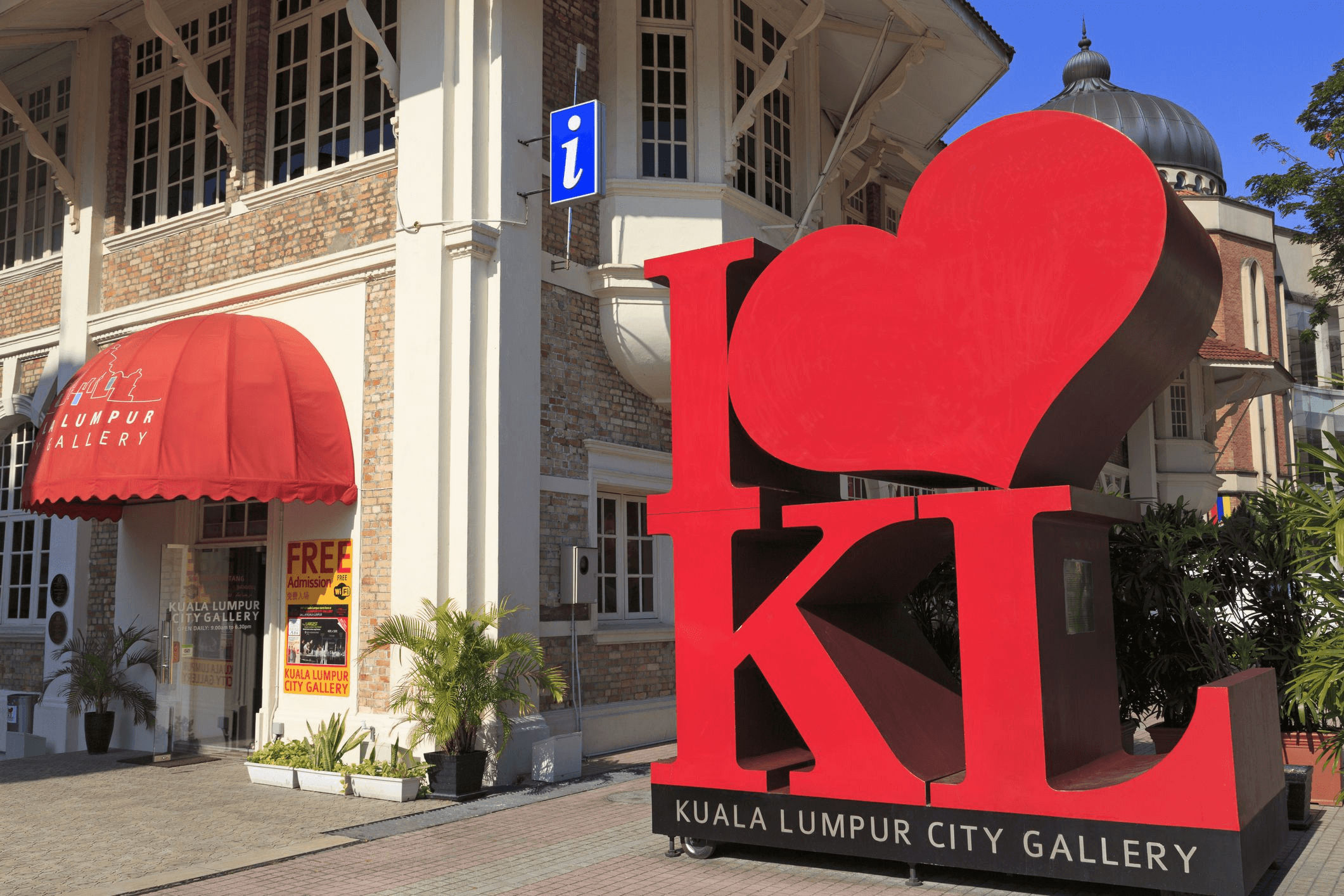 Is Kuala Lumpur safe to visit for tourists?
Yes, overall we would say Kuala Lumpur is a pretty safe city and crime risks are no different than you would find in other big cities in Southeast Asia. Actually Kuala Lumpur is ranked 35th in the EIU Safe Cities Index with a high score in personal security. The city is is generally safe for travelers since it is locals who are often the targets of crime. However, tourists usually are targeted when it comes to petty crimes like pickpockets and scams.
We've broken down the risks per category for you below:
Natural disaster risks: During the rainy season, floods and mudslides might occur, while from June to October there is the dry season when smoke haze is usual in the city. Earthquakes occur in Malaysia and coastal regions can experience tsunamis.
Mugging risks: Thieves exist almost everywhere, especially among crowds and they try to snatch handbags, steal jewelry, mobile phones from pedestrians. Also, motor-cyclists frequently pull bags from victims, which leads to injuries.
Scam risks: Scams often happen at busy shopping centers, where people may ask you something to distract your attention and steal your valuables. Credit card fraud is common, so keep your credit card in sight at all times. Be cautious of scams involving gambling.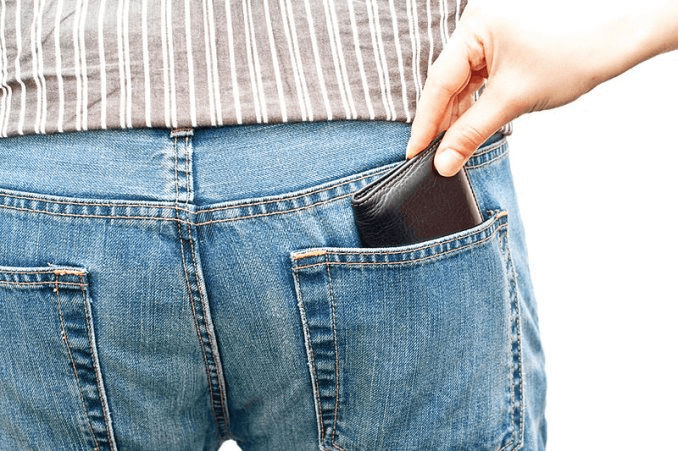 The safest areas and unsafest areas in Kuala Lumpur
To be fair, Kuala Lumpur doesn't really have 'bad neighborhoods' during the day time. At night we would suggest you steer clear of the area around Jalan Chow Kit as there are many drug addicts congregating there. During the weekends, you may want to avoid Cangkat Bukit Bintang which has many bars and tourist-trap restaurants. The establishments themselves are usually OK but drunks and fights are very common once the restaurants close.
Top 4 areas to stay in Kuala Lumpur:
KLCC (Kuala Lumpur City Center): KLCC is one of the two most popular areas to stay in Kuala Lumpur. It is the district where the famous Petronas Towers and the Menara KL Tower are located, two of the most famous icons of the city. It is considered a very modern, elegant, safe and clean area and KLCC park is heavily patrolled by security.
Bukit Ceylon:Bukit Ceylon is a residential district within the Golden Triangle and the neighboring Forest Eco Park provides the area with incredible greenery and a lush tropical park to walk.
Bukit Bintang: Bukit Bintang is an upscale area full of luxury shopping, malls, and international dining. In general, it's the most tourist and foreigner-friendly area, and most expats settle here first.
Bukit Tunku: also referred to as 'the Beverly hills of KL'- is recognized as one of the prime residential areas of Kuala Lumpur. It's located on the western fringes of the capital, where you'll mainly find luxury detached homes, mansions and low-rise condominiums.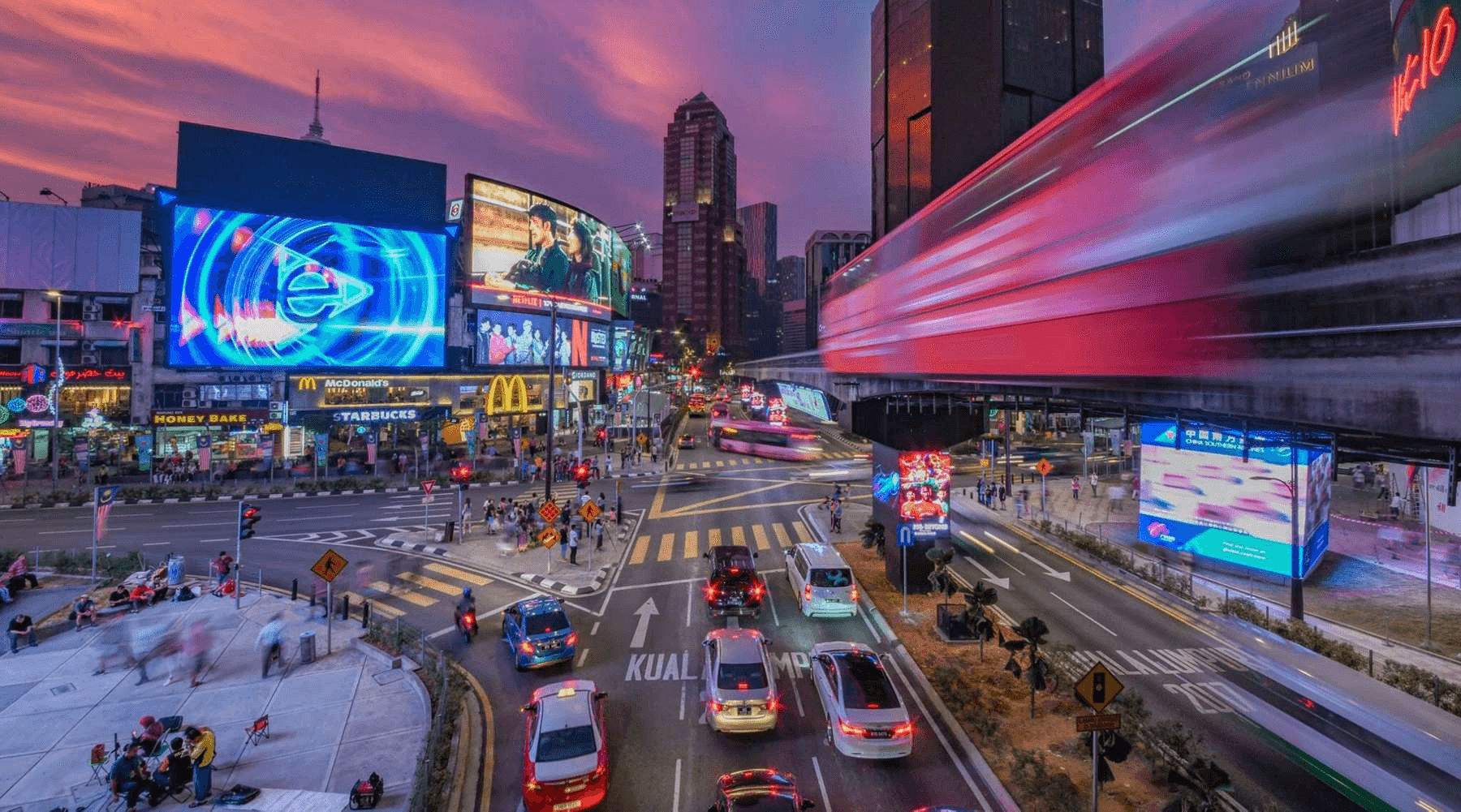 Most common scams and tourist traps in Kuala Lumpur
Fake monks: Some tourists will be approached by people that look like legit monks (shaved head and wardrobe included), who will be asking for a donation to support them and their good cause. Keep in mind that some of these fake donation seekers may be very persistent, and can even present fake IDs and albums of their orphanages as 'proof '. Do not fall prey to these scams – politely decline and walk away
Taxi scams: taxis in Kuala Lumpur have the worse reputation in Asia. Instead of charging you based on the meter, most taxi drivers will charge you an inflated price, usually trying to get you to agree to the price before getting into the car. Even when they do use the meters, they'll often purposely take a longer route just to wind up a few extra ringgit
Child Street Sellers: tourists are often approached by young children selling drawings, flowers, souvenirs, and stickers but the money from the sales goes more often than not to their caretakers waiting by the sides. Ignore these sellers and walk away.
ATM scams: when withdrawing money, always use your hand as protection when you type in your code! Avoid having your card compromised by only using ATMs in well-lit areas, preferably with guards or a 24-hour human presence. The machines inside bank branches, the airport, or busy transportation hubs are most ideal. Avoid street ATMs in dark kiosks where someone could install additional copying hardware without being detected.
Fake police scams: If you're not a particularly brave person, this scam could be pretty scary. A "policeman" will walk up to you and request to check your passport and they will tell you something is wrong with your passport. Most tourists would simply agree to pay the fine in order to avoid more conflict.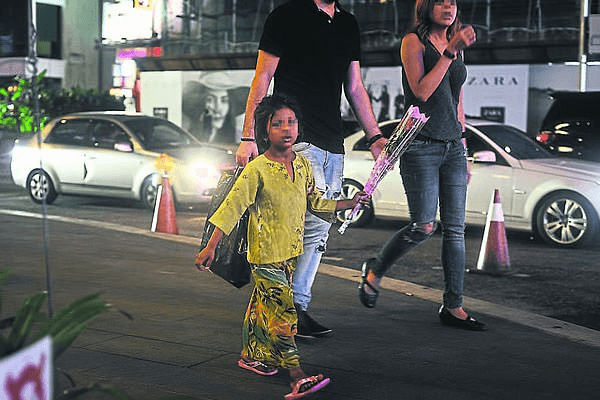 How to keep yourself safe
To avoid bag snatching: walk against the direction of traffic on the curb. Keep handbags on the side opposite the road. Avoid carrying expensive-looking handbags and wearing flashy jewelry.
Only use taxi's that are prepared to put on the meter
Avoid using phones while waiting in crowded areas and don't keep your phone and wallet in trouser pockets – this is an easy target for pickpockets
Don't drink tap water
Try not to wear overly revealing clothes anywhere you go, be respectful of the local culture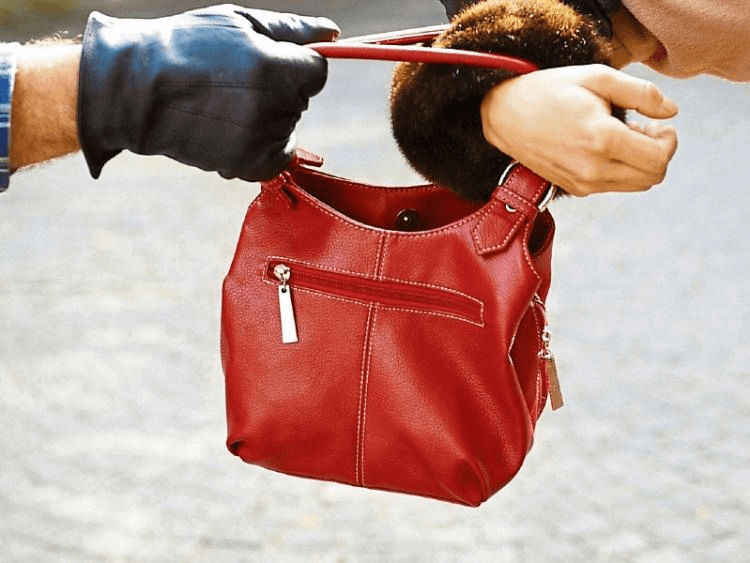 Is Kuala Lumpur safe at night?
Just like pretty much any other place in the world, Kuala Lumpur can get quite sketchy at night. If possible, stick with a group instead of heading out alone and don't go wandering off into small side streets. Opt for a (licensed) taxi to get around, even if it's just a short distance.
Is Kuala Lumpur safe for women who travel solo?
Malaysia is generally a safe place for women traveling alone. However, taking some precaution won't do you any harm. You have to keep in mind that Malaysia is a Muslim country, so do expect differences in culture. Violent crimes against female tourists are rare, but ladies may find some disapproval if they wear clothing that is too revealing.
Tip:Take precaution when taking an elevator alone (there have been cases where women were robbed or molested while in the lift alone).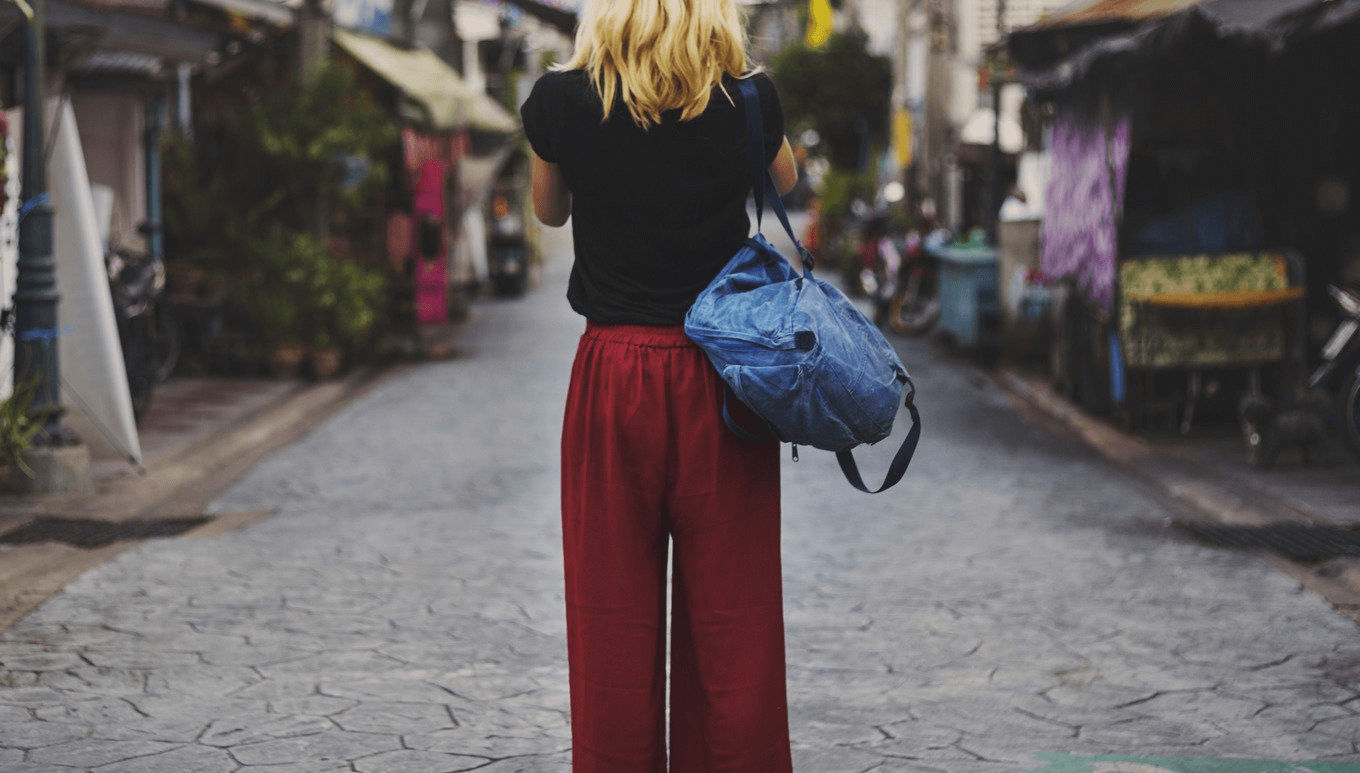 Our Best Selling Tour
All-Inclusive

Kuala Lumpur Instagram Tour: Most Famous Spots

No trip to Malaysia's capital is complete without our Kuala Lumpur Instagram Tour. Jam-packed with all the famous spots, our full-day, all-inclusive Kuala Lumpur tour will show you just how incredible this city is. From the National Mosque to the "I Love KL" sign, Dataran Merdeka (Independence Square) to the Batu Caves, this tour has something for everybody. This mesmerizing city and the sights you'll see are sure to make you the envy of all your Instagram followers! Your fun and knowledgeable tour guide will make this KL tour one you'll never forget.
Is Kuala Lumpur safe for LGBTQ travelers?
People in same-sex relationships need to be aware that homosexuality is (unfortunately still ) illegal in Malaysia and they need to be conscious of their behavior in public places. That being said Kuala Lumpur has developed a thriving gay scene – it just exists behind closed doors for the most part. So although Kuala Lumpur can still be a fun and welcoming place for gay travelers, they must act in a certain way to avoid discrimination, attacks, harassment or even jail time.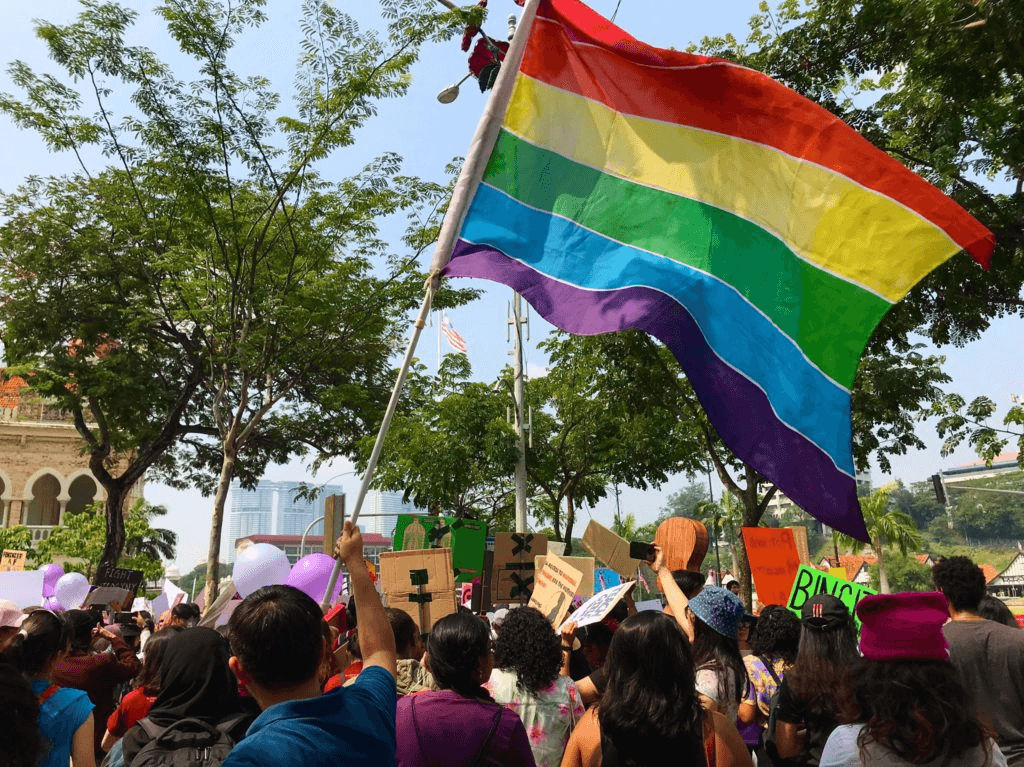 Conclusion:
When you finally decide to book that holiday and hit the city of Kuala Lumpur, you will see it has so much to offer along the lines of history, culture, traditions and architectural beauty. Your time in the city will be exciting and full of adventure as you visit skyscrapers, food vendors and shopping malls.
Hopefully, these tips will help to make your Malaysian vacation run a little smoother and have you feeling at ease in this fantastic destination! As we said before; Kuala Lumpur is pretty safe to travel to and visit, so as long as you stick to the tips and tricks above, you should have an amazing vacation. If you fancy letting us do all the trip planning for you, check out our awesome private tours in Kuala Lumpur on offer!
After reading this blogpost you will feel 100% confident and ready to explore the city of Kuala Lumpur. So pack your bags and get excited! Your Malaysian adventure awaits you!
Get your VACATION on!
Expertly curated emails packed full of vacation inspiration, travel tips and more!