Is Thailand Expensive?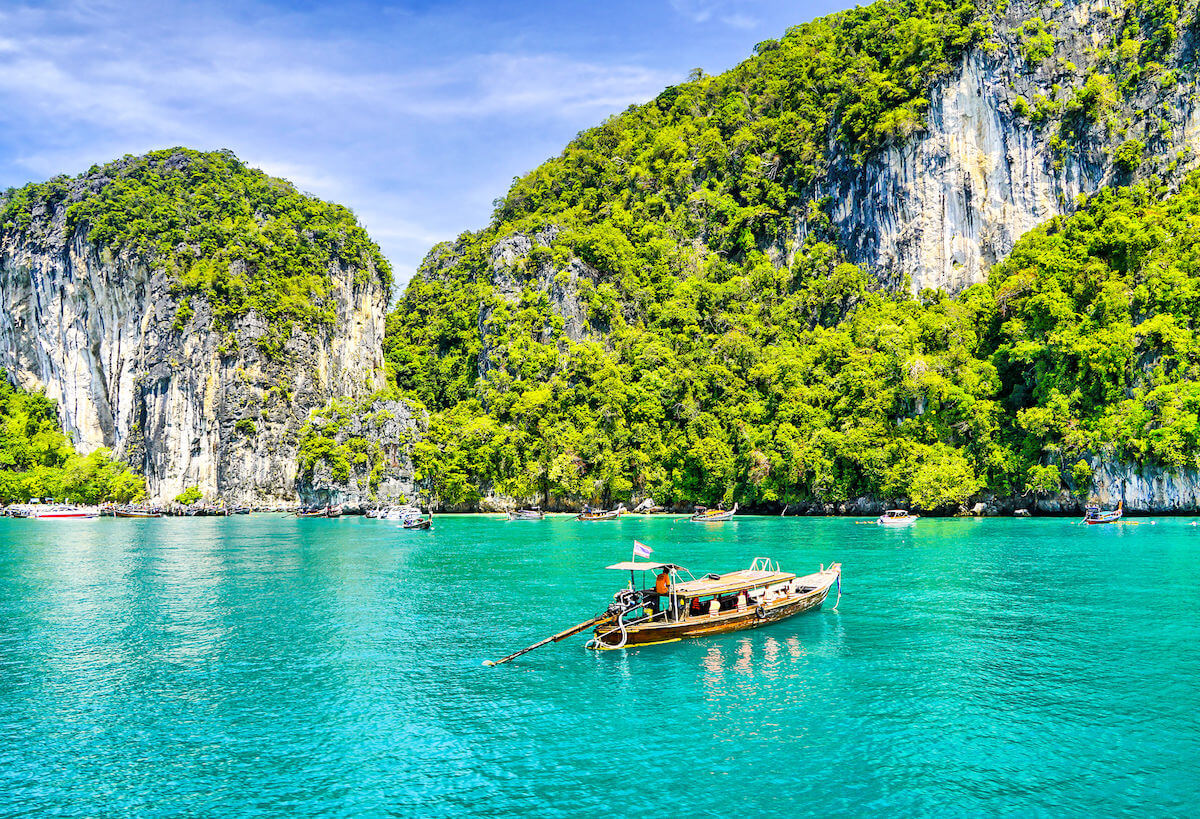 Southeast Asia is one of the world's most affordable travel destinations, particularly Thailand. So the short answer to the question of "Is Thailand expensive to visit?" is...no!
Of course, it depends on whether you want to travel frugally or if you want to indulge yourself in luxury! But no matter how you travel, you can get a LOT for your money in Thailand compared to many of the other countries in the world, with relatively cheap living and travel costs.
Here we outline what you can expect to get for your money when it comes to flights, food, transport, sightseeing, and accommodation. Your choices can affect how expensive Thailand is to visit, but you can definitely go on a smaller budget than you might expect!
Cost of Flights to Thailand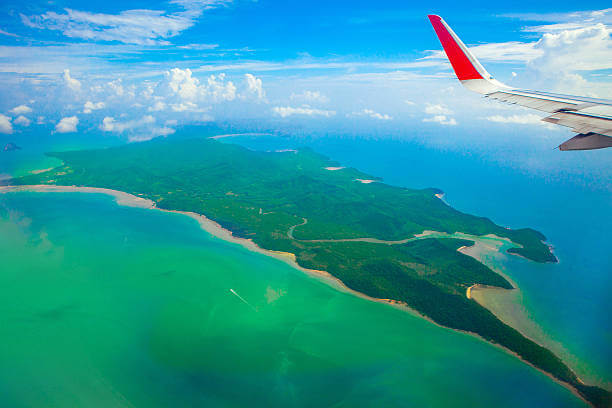 Estimated expense: US $113 - $550 for a return ticket
When it comes to visiting Thailand, it's quite likely that the cost of your flight will take up a large chunk of your entire trip budget, as once you're there, living expenses are very low!
Obviously, the costs of flights differ across airlines. Time of year, location, and ticket class will also alter the cost of your flights. It can be helpful to take this into consideration when planning the costs of visiting Thailand.
The list below gives you an idea of what you can expect to pay for a flight ticket from some major cities during their cheapest month:
New York to Suvarnabhumi Airport: $200-530 USD
London to Suvarnabhumi Airport: £150-480 GBP
Sydney to Suvarnabhumi Airport: $196- 549 AUD
Vancouver to Suvarnabhumi Airport: $320-790 CAN
If you don't mind a bit of research, you can save yourself some money by looking for error fares and special deals.
It's also worthwhile to know that Bangkok's international airport, Suvarnabhumi is the cheapest to fly into the country.
Cost of Food in Thailand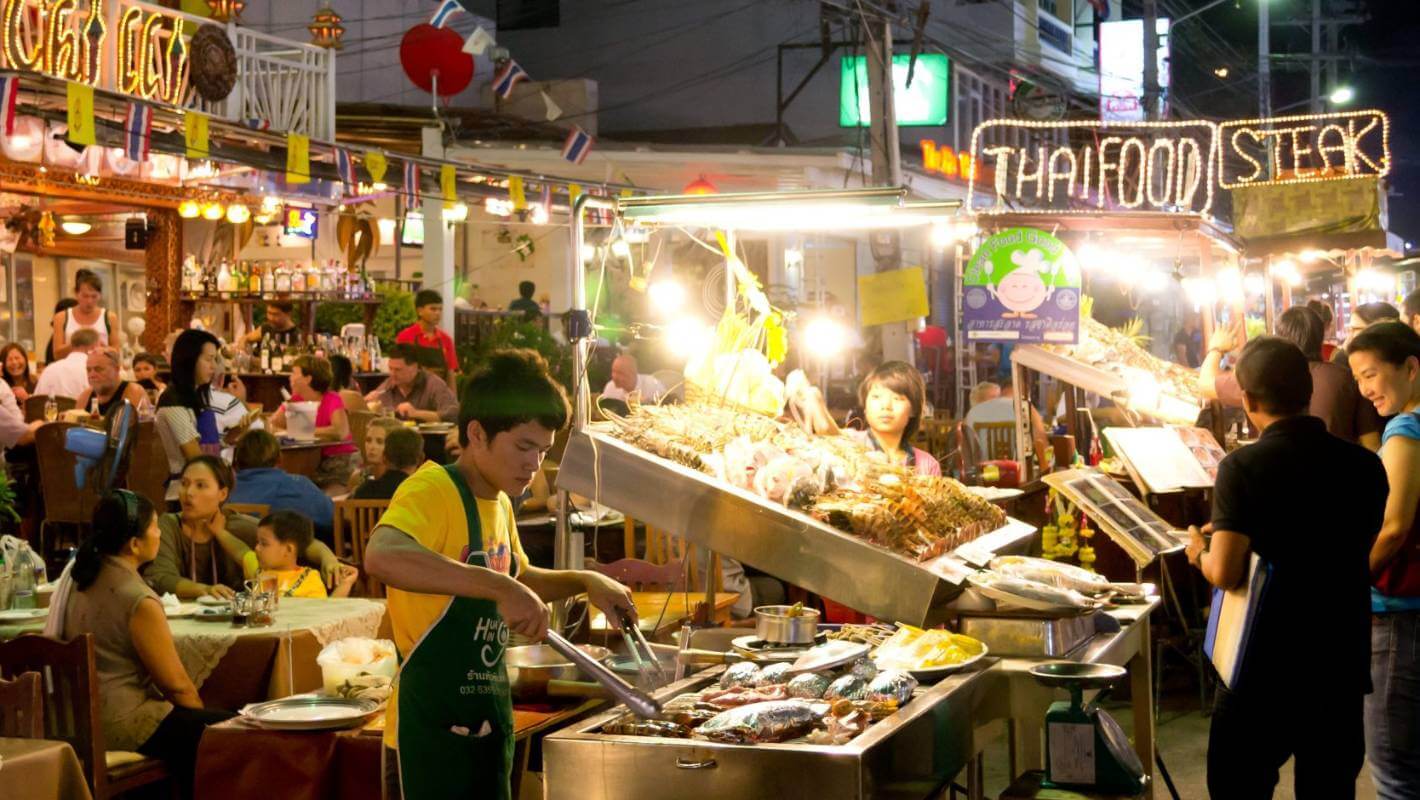 Estimated expense: US $4 - $25/day
Trying the local cuisine is one of the most exciting parts of traveling to a new country, right? The range of affordable food in Thailand certainly doesn't disappoint!
Thailand has an interesting, diverse, and quite frankly, the mouth-watering spread of food and beverages on offer, from refreshing iced coffees and Thai rolled ice cream to basil chicken and Panang (peanut) curry; there is so much delicious food to enjoy here.
And the best bit? It's also super cheap! Some of the best food you can get in Thailand is also the cheapest. Food stalls on almost every street corner and market are dedicated to delicious food alone, making your trip to Thailand as inexpensive as possible.
Here's an example of some of the most popular food in Thailand and their costs:
Pad Thai with chicken: around $1
Thai curries: $1 – $3.50
Meal at a local restaurant: $3 – $5
Eating local food is always the most inexpensive option. As soon as you start ordering Western-style dishes, the price will increase. But even these meals are super cheap compared to what you're probably used to paying - making a vacation to Thailand on a budget completely possible!
Of course, there are also many more upmarket, well-respected restaurants and bars, which will be more expensive, but you're guaranteed to have a luxurious experience.
Cost of Travel in Thailand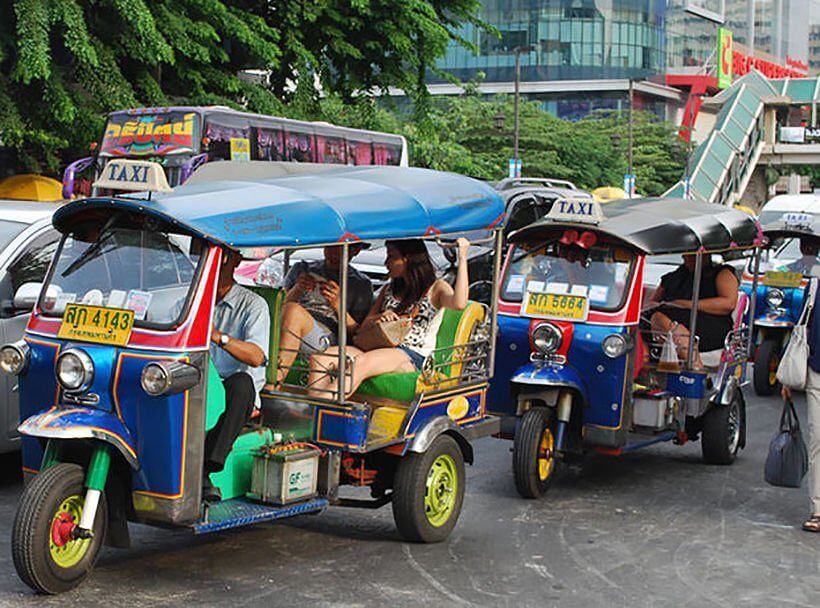 Estimated expense: US $1 – $60/day
Thailand is affordable in terms of travel prices. Bangkok, in particular, is very well connected and many different public transport modes are available for tourists, even the three-wheeled Tuk Tuk!
The train system has extensive country coverage, connecting nearly all of its cities and tourist destinations. The train offers a comfortable and scenic way to travel for tourists but is rather slow.
A train ticket from Bangkok to Chiang Mai could cost you roughly US $20 – 60 (first class), which isn't much considering the distance. The train is wonderful if you want to take in the Thai landscape over long distances, but the bus or taxi is a more convenient option for shorter distances.
Thailand's bus system is also highly developed. Many smaller cities have bus schedules that allow for long-distance travel to other cities and attractions within the country. With a range of ways to get around and access lots of different locations, traveling in Thailand doesn't have to be an expensive business!
Taxis and tuk-tuks are also very accessible all over Thailand and are a very easy way to get around, despite the traffic in Bangkok! Just remember to ensure the taxi meter is on before you start your journey! The cost of travel in Thailand is accessible to everyone, so whatever your budget, you can be sure you'll be able to get around safely and cheaply.
Our Best Selling Tour
All-Inclusive

Bangkok By Night: The Ultimate Experience

I'm sure you've heard it said before but there is something quite special about Bangkok at night; let our Bangkok By Night: The Ultimate Experience show you the best bits! The lights, the hustle and bustle, the smell of street food, Bangkok's culture comes out to play at night. Our tour in Bangkok will take you from a local night market to the Michelin Star Kitchen. You'll explore the infamous Khaosan Road by tuk-tuk and admire the illuminated temples at night. This all-inclusive Bangkok tour has everything covered including a delicious, traditional Thai dinner.
Cost of Sightseeing in Thailand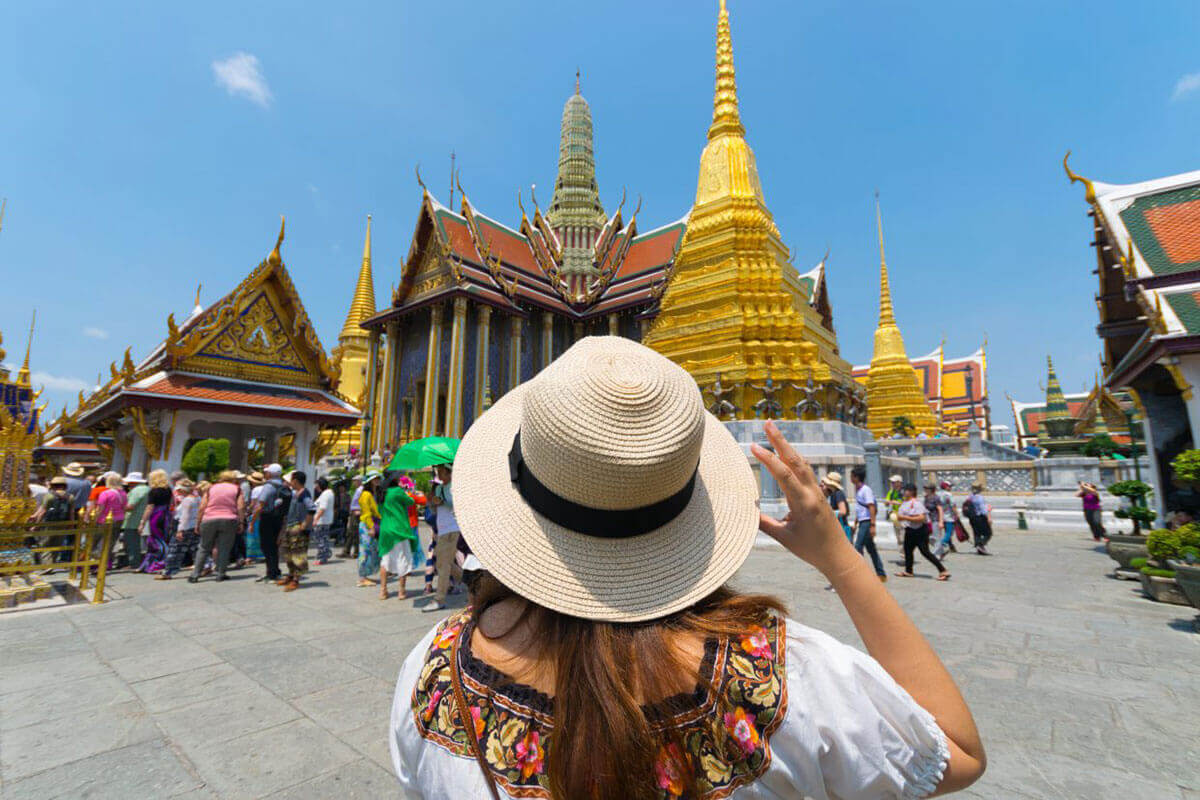 Estimated expense: US $1.50 – $65/day
Thailand is an extremely versatile country, with the North and South being completely different but equally as interesting! Wherever you are in the country, there will be many amazing sightseeing opportunities at affordable prices.
There are tons of cool temples to visit as well as colorful and extravagant markets and more! Again, the price will depend on the particular activity you're doing, with some costing more than others, but in general, most activities are very affordable. The cost of a Thailand vacation doesn't have to break the bank, and you can still visit some amazing places!
Here are some estimated costs for some awesome Thailand activities:
White Temple of Northern Thailand: $1.50
Museum of Death: $6.50
The Grand Palace: $15
A great way to make the most of all the incredible activities on offer is to book an all-inclusive tour. This ensures you won't miss anything and means you don't have to worry about logistics!
We run tours in Bangkok, tours in Phuket, tours in Chiang Mai, and tours in Krabi. All of our tours in Thailand are all-inclusive, meaning you don't have to worry about paying for any added extras and you get a friendly local tour guide to show you around and share their local knowledge with you!
Cost of Accommodation in Thailand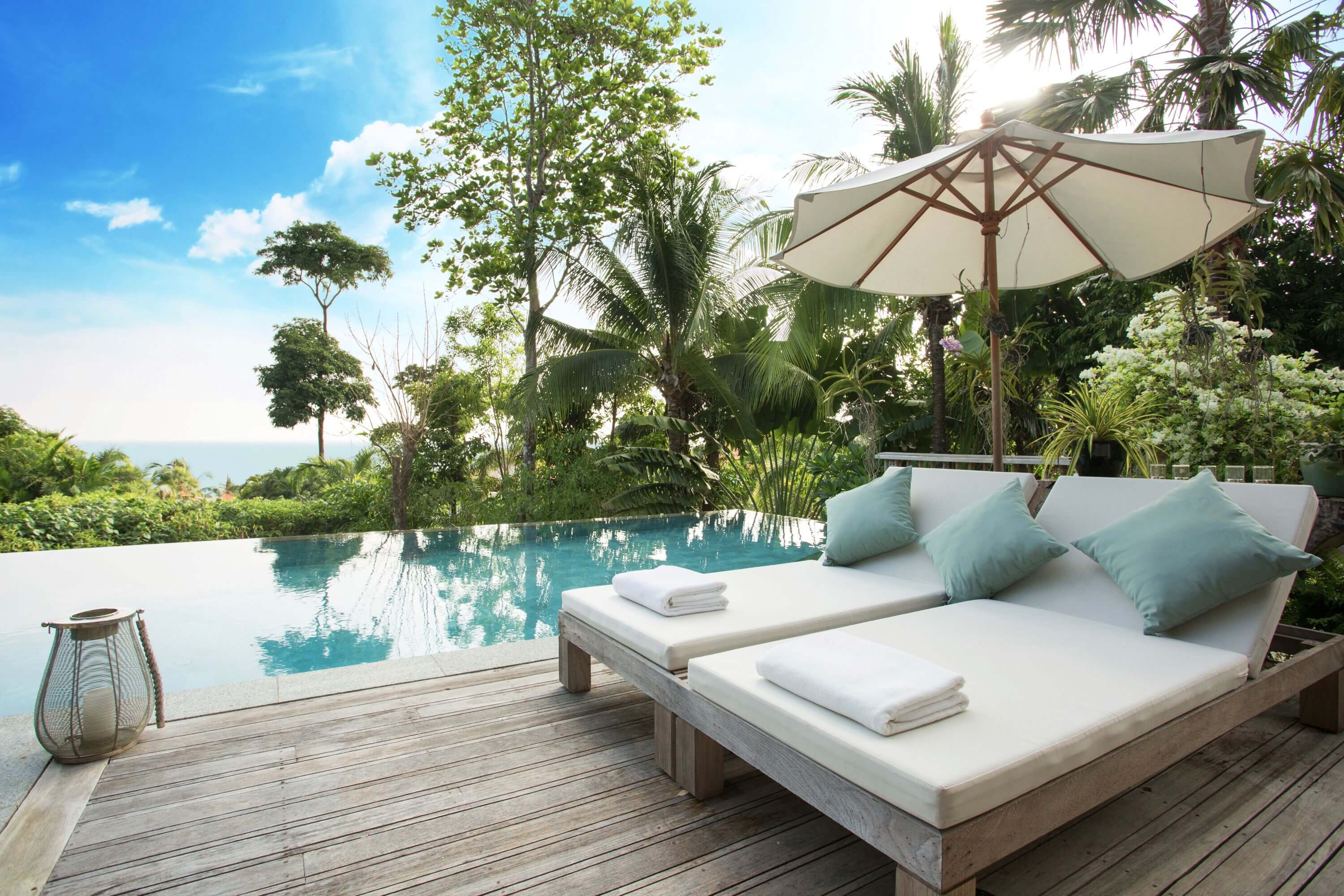 Estimated expense: US $10 – $120/day
This country has incredibly reasonable rates compared to other holiday destinations, whether you're a backpacker, Airbnb enthusiast, or full-on luxury traveler! The accommodation cost in Thailand accommodates all budgets, so you don't need to worry about having too small a budget.
If it's luxury you're after, accommodation will obviously be a bit more expensive (although still great value for money). Hostels, beach bungalows, and Airbnb are the way to go if you want to keep your Thailand budget tighter.
If you're on a budget, Thailand has hostels across its thriving cities. You can expect to pay anywhere from $6 per night for a bed to $80 for a private 2-sleeper room.
If you're more of a lone wolf than a social creature, then Airbnb might be for you. Some people are also just the self-catering type, which means a flat with a kitchen is where it's at. Airbnb prices can also vary depending on the scale of comfort you are looking for and the location. You could expect to spend between $30 and $110 per night.
Hotels are definitely the most expensive option but also the most luxurious! And, just because they are more expensive than hostels and Airbnb doesn't mean they are expensive.
In fact, for those who are looking for all the bells and whistles of accommodation, hotels could be the first choice. Think swimming pools, refreshing designer cocktails, room service, and fresh towels. A night's stay in a Thailand hotel can range from $60 to $500 or higher, depending on the level of luxury. All in all, the cost of accommodation in Thailand can depend on how you want to live during your stay, but can be very inexpensive if you have a smaller budget.
Conclusion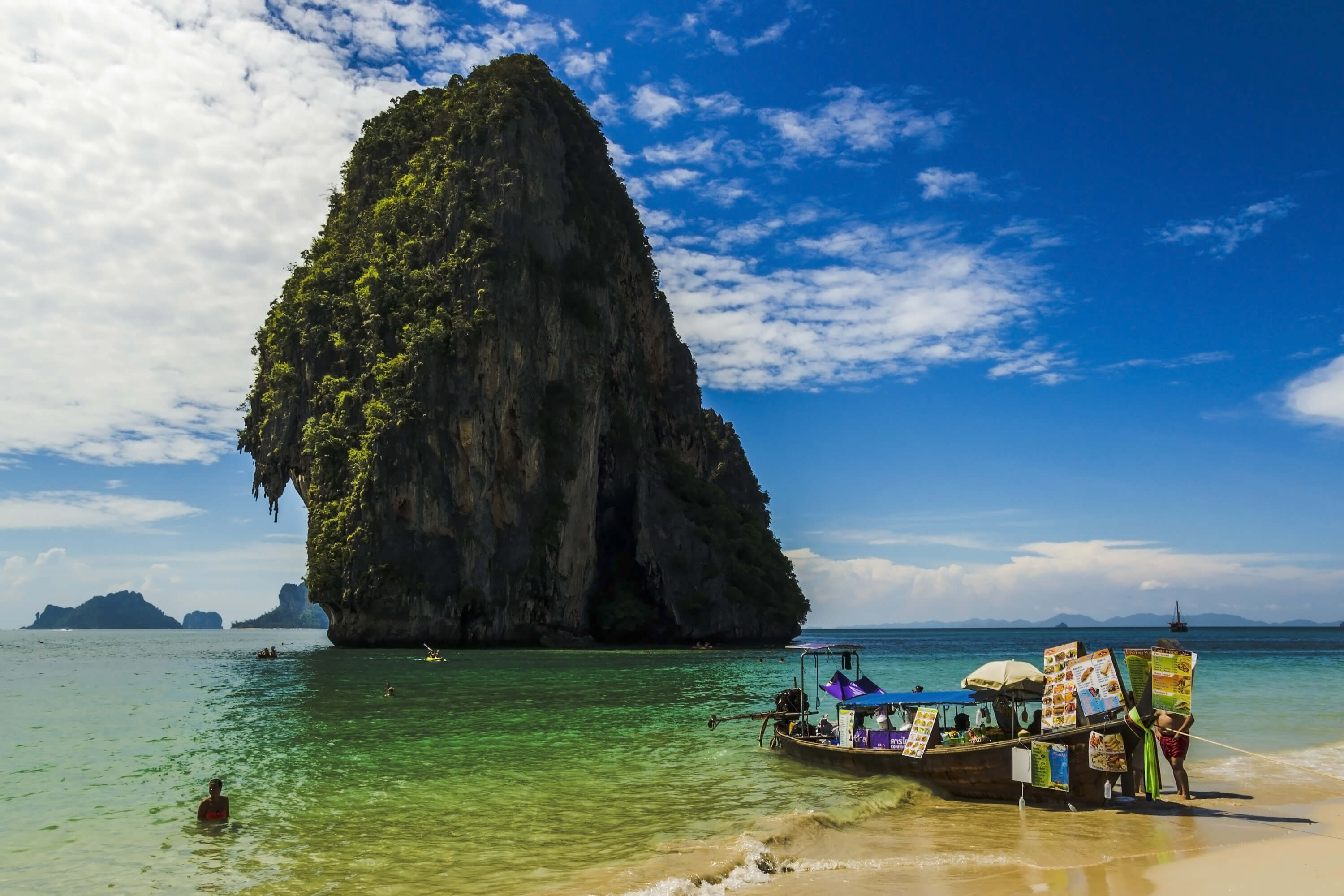 So, how expensive is Thailand? It's actually super affordable! Flights might be fairly pricey, depending on the time of year and where you're flying from. But once you're there, you can get so much for your money!
So, if you're on a budget, this is the perfect destination for you! Equally, if you fancy splashing out and living in luxury for a while, you're sure to get the most for your money in the 'Land of Smiles.'
Get your VACATION on!
Expertly curated emails packed full of vacation inspiration, travel tips and more!