Is Thailand safe to visit? Here is What You Need to Know
Is Thailand safe to visit? Here is What You Need to Know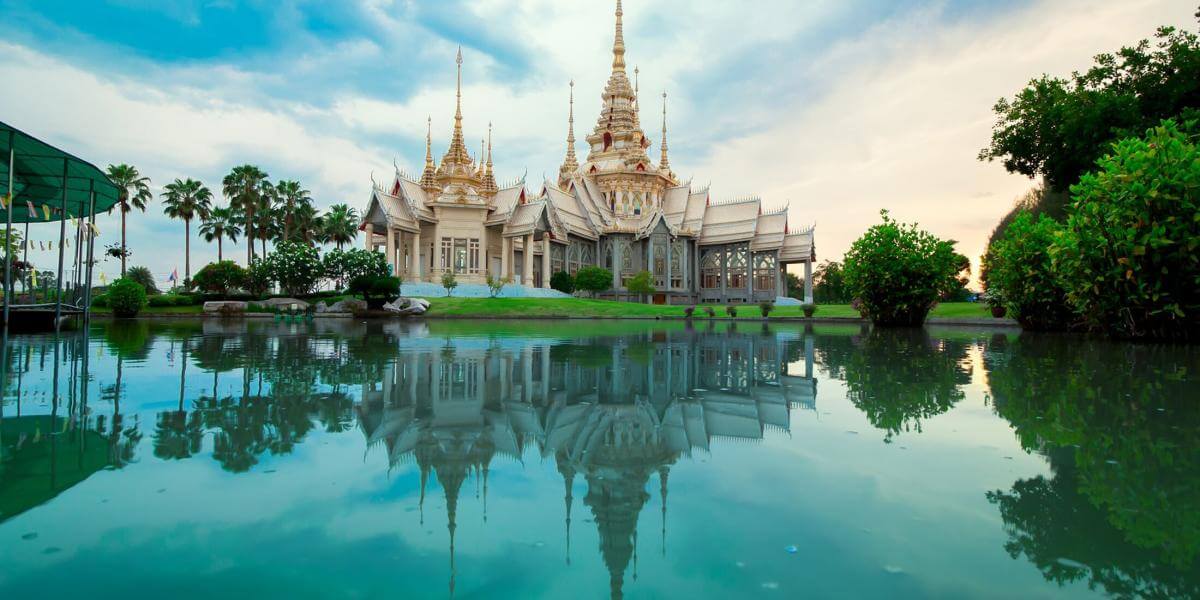 Any country nicknamed 'The Land of Smiles' can't be too dangerous! Although there is some history of social unrest and conflict in certain parts of the country, Thailand has actually been rated the least dangerous country in Southeast Asia for travelers.
So is Thailand safe to travel to? Thailand has become accustomed to welcoming many tourists every year and tourism has done great things for the country, so in general, the local people will be helpful and friendly. As you would when traveling to any part of the world, you should take certain precautions and make smart decisions, but crimes in tourist areas are super rare in Thailand!
As long as you keep your wits about you, Thailand is an extremely safe country to visit. After just a few days, you'll feel at home in this beautiful and diverse country, so there's nothing to worry about when considering 'how safe is Thailand travel.'
Here are our top tips for staying safe on your trip to Thailand!
Avoid certain areas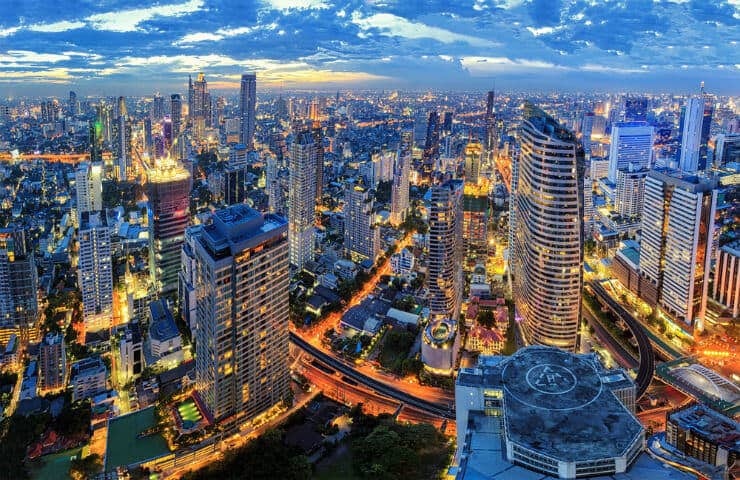 Obviously, some areas are more popular tourist destinations than others for a good reason when it comes to tourism in Thailand. Our tours in Bangkok, Krabi, Chang Mai and Phuket tend to be the most popular, and crime in these areas is actually very low. Stick to these areas and don't wander too far off the beaten path (as tempting as it might be), and you shouldn't have a problem with safe travel in Thailand.
According to the U.S. Department of State, the areas to avoid in Thailand right now are the Yala, Pattani, Narathiwat, and Songkhla provinces. These provinces cover the southern tip of Thailand and are known for having ongoing ethnic and racial conflicts.
Stick to the more popular regions with tourists, as the locals here will be very well accustomed to foreigners, and you'll have a great, safe time.
Is it Safe to Travel in Thailand? Watch out for pickpockets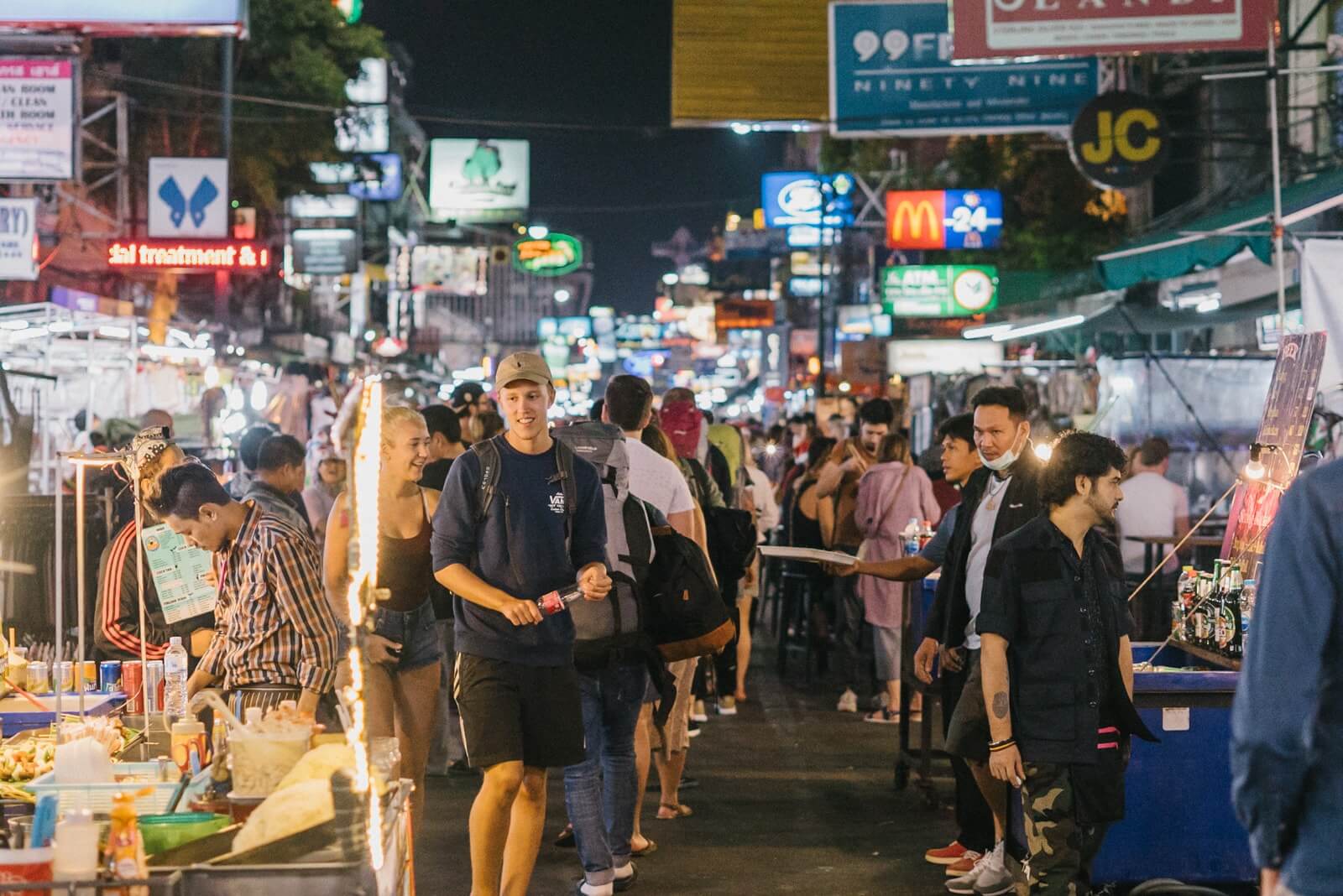 Getting pick pocketed can happen anywhere in the world, so of course, you should be weary of this in Thailand too, particularly in the more urban areas like Bangkok.
There are a few simple steps you can take to avoid being targeted, like carrying your valuables in a money belt or bumbag rather than a loose bag or backpack which can be easily opened from behind, leaving your valuables in a safe at your hotel or hostel and only carrying what you need for one day when possible and generally being aware of your surroundings.
It's also a good idea to spread your money across more than one bank card, so if one did get taken, you have a back-up. Getting out smaller amounts of money from the ATM and trying not to carry large amounts of cash is also advisable if you want to travel safely around Thailand.
Make copies of all of your important documents and store these in a different location than the original ones. And of course, if the unlikely event of getting pick pocketed does happen, report it to the police immediately.
Be careful with public transportation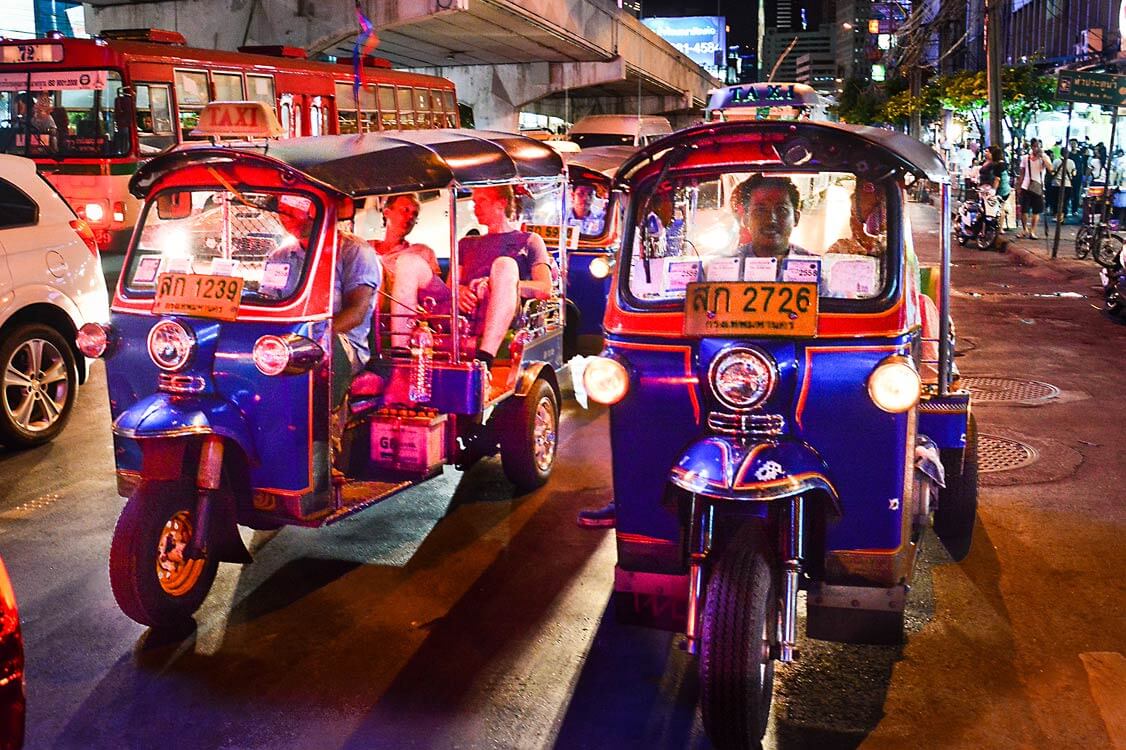 Taking a taxi or tuk-tuk is generally a safe way to get around in Thai cities, but some drivers will try to rack up charges by taking you the long way around or not using a meter. Use reputable companies like 'Grab' to avoid getting duped or insisting on using the meter and never agree to a set price when taking taxis. Despite this, they're still one of the safest ways of traveling through Thailand.
Most drivers will be lovely and want to help you by taking the shortest route, but it can be a good idea to check the quickest route on a map before entering a taxi or tuk-tuk.
Trains, buses and boats are all pretty accessible and easy to use so you shouldn't have any problems using these forms of public transport.
Be up-to-date with vaccines and medication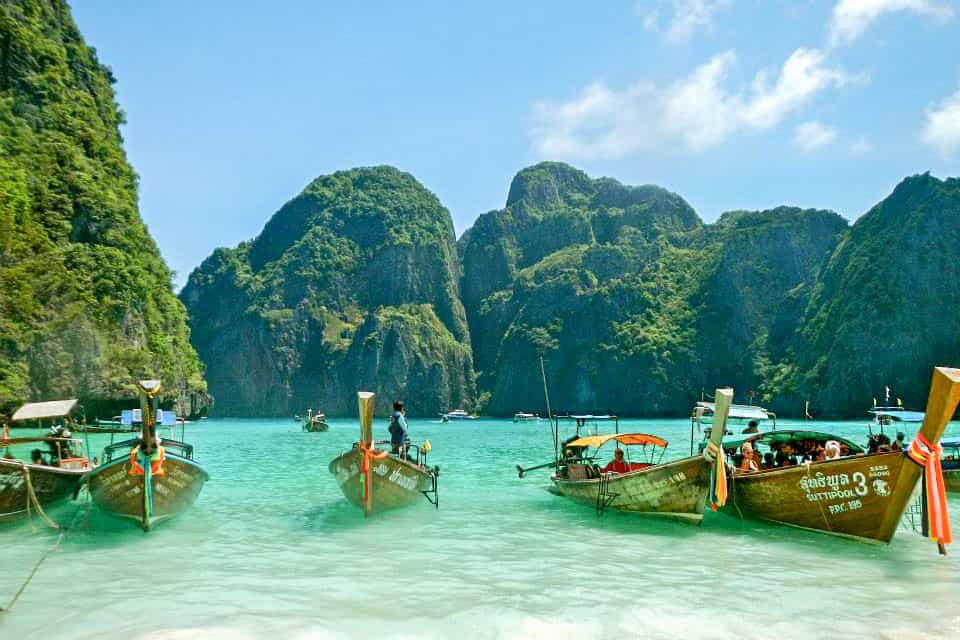 There are a few vaccines recommended for travelers to Thailand. The most important ones are Hepatitis A, Hepatitis B, and Typhoid. Make sure you schedule a visit to your doctor before your trip to Thailand as they'll be able to tell you if you're up-to-date and give you any extra shots you need before you go.
Although malaria is present in parts of Thailand (mainly along the eastern border and in rural, forested areas) your chances of contracting it are very low. Still, there is no harm in taking anti-malaria tablets while you're there, especially if you're visiting during the rainy season (June - October) when mosquitoes are most present.
If you don't want to take any medication, you should protect yourself in the evenings with long clothing and a strong bug spray. Following these guidelines is a great way to stay safe visiting Thailand.
Don't drink the tap water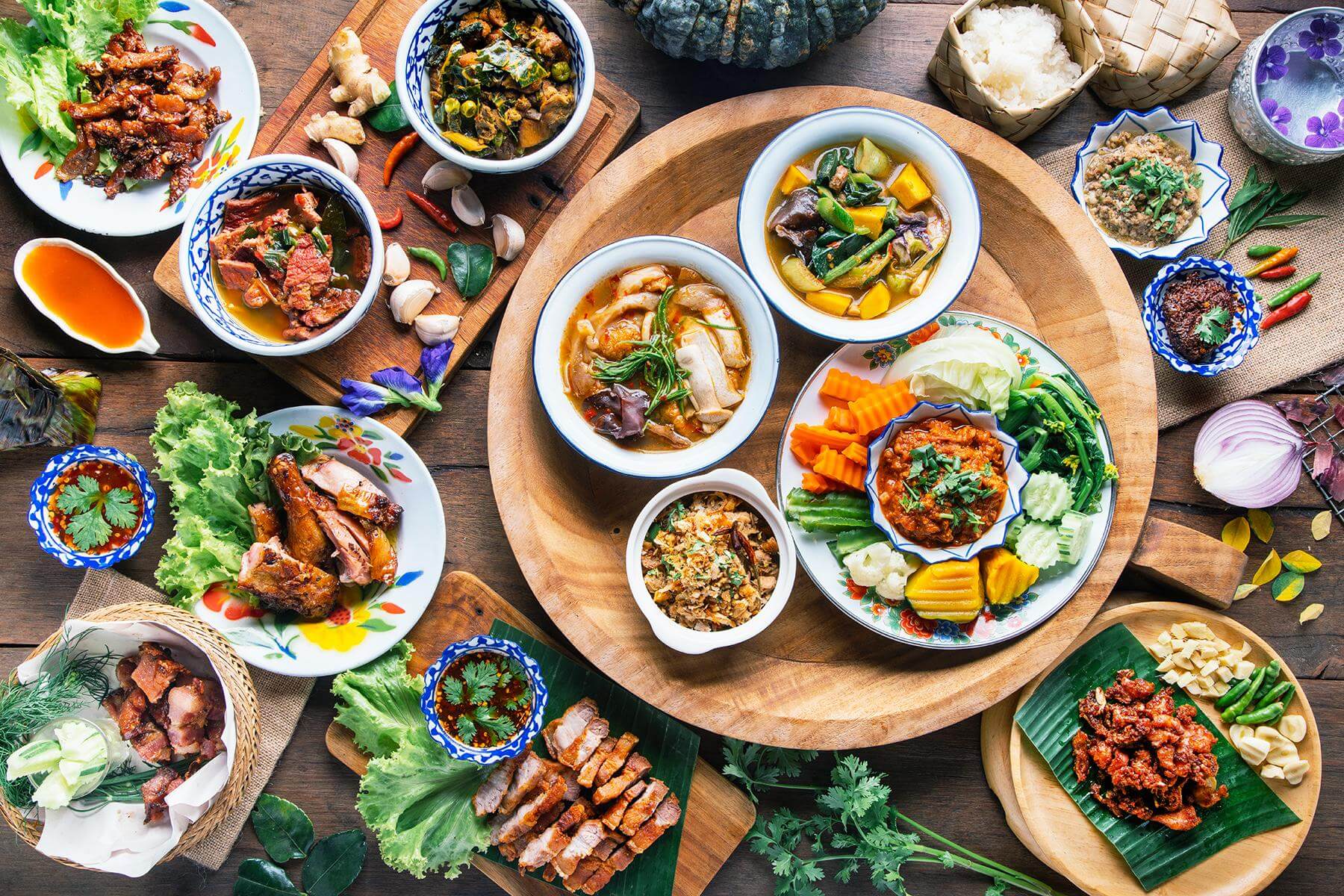 You've probably heard at least one horror story about travelers getting ill whilst in Thailand, but there are a few simple steps you can take to avoid this. The number one thing to remember is not to drink tap water. Even in your luxurious hotel or resort, the tap water can carry nasty bacteria that could hold make you ill if you're not used to it, so it's best to avoid it altogether and stick to bottled water for your trip.
Many people worry about ice in their drinks for the same reason but the ice is generally made from purified water, not tap, so you don't need to worry about this. There's always a slight chance you could pick up a bug somewhere along the way, but honestly, the best thing to do is not worry about it too much!
If it happens and you feel under the weather for a few days, ensure you take good care of yourself by resting lots and keeping hydrated. It'll probably only last a couple of days and then you can carry on enjoying the rest of your trip! This is a top Thailand safety travel tip, so make sure you prepare.
Also, don't let this stop you from eating the local food! Street food is an awesome part of Thai culture. Whether in Bangkok, Phuket, or any other major city, you'll find vendors selling delicious treats everywhere. Many travelers worry about getting sick from street food, but in most cases, it's super fresh, and you can watch it being made right before you.
Again, take a few simple precautions like choosing stalls that cook the food fresh in front of you and tend to be popular with other locals and tourists, as well as making sure you wash your hands properly and maybe even carry a bottle of hand sanitizer to be sure. Follow these tips, and you can feel confident enjoying street food in Thailand!
Our Best Selling Tour
All-Inclusive

Chiang Mai Ancient Village, Waterfall and Local Crafts Experience

Our full-day Chiang Mai Ancient Village, Waterfall and Local Crafts Experience allows you to witness the true beauty that Chiang Mai has to offer. It will get you off-the-beaten-track, out of the city and into the stunning surrounding villages where you'll get to experience how the locals live. Visit wooden homes that are over 100 years old and witness some beautiful temples. You can walk up the breathtaking Mae Kampong Waterfall and enjoy a delicious lunch at the home of a local family. This is a truly unique, all-inclusive Chiang Mai tour we're proud to offer.
Conclusion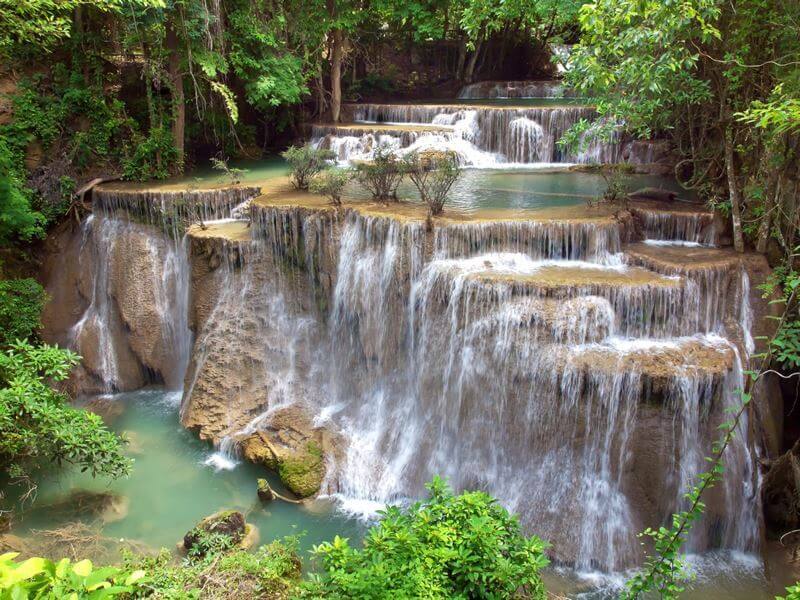 So how safe is Thailand? Thailand is an incredible travel destination - it's gorgeous, affordable, and great for solo travelers, couples or families. As long as you take basic precautions to keep yourself safe and happy, you'll have an amazing trip!
Another great way to ensure you have fun and stay safe is to book a tour. All of our tours in Thailand include your own personal driver and tour guide for the day, a friendly local guide who will be happy to show you around their home and share their knowledge with you! What better way to experience the wonders of Thailand?
COVID-19 UPDATE:
Thailand closed its borders to foreigners on April 1st.
Thailand is slowly reopening. The country is currently in the fourth phase of its reopening plan. Although international travel has not resumed, Thailand is beginning to allow domestic travel.
The country is working on reopening for international travel. Thailand is discussing a plan to open up Phuket to foreign tourists on October 1st - however, visitors must be tested upon arrival, and must restrict their movements to the nearby beaches.
Get your VACATION on!
Expertly curated emails packed full of vacation inspiration, travel tips and more!