Our Kuala Lumpur Instagram Tour Won Best of the Best TripAdvisor Award!
Our Kuala Lumpur Instagram Tour Won Best of the Best TripAdvisor Award!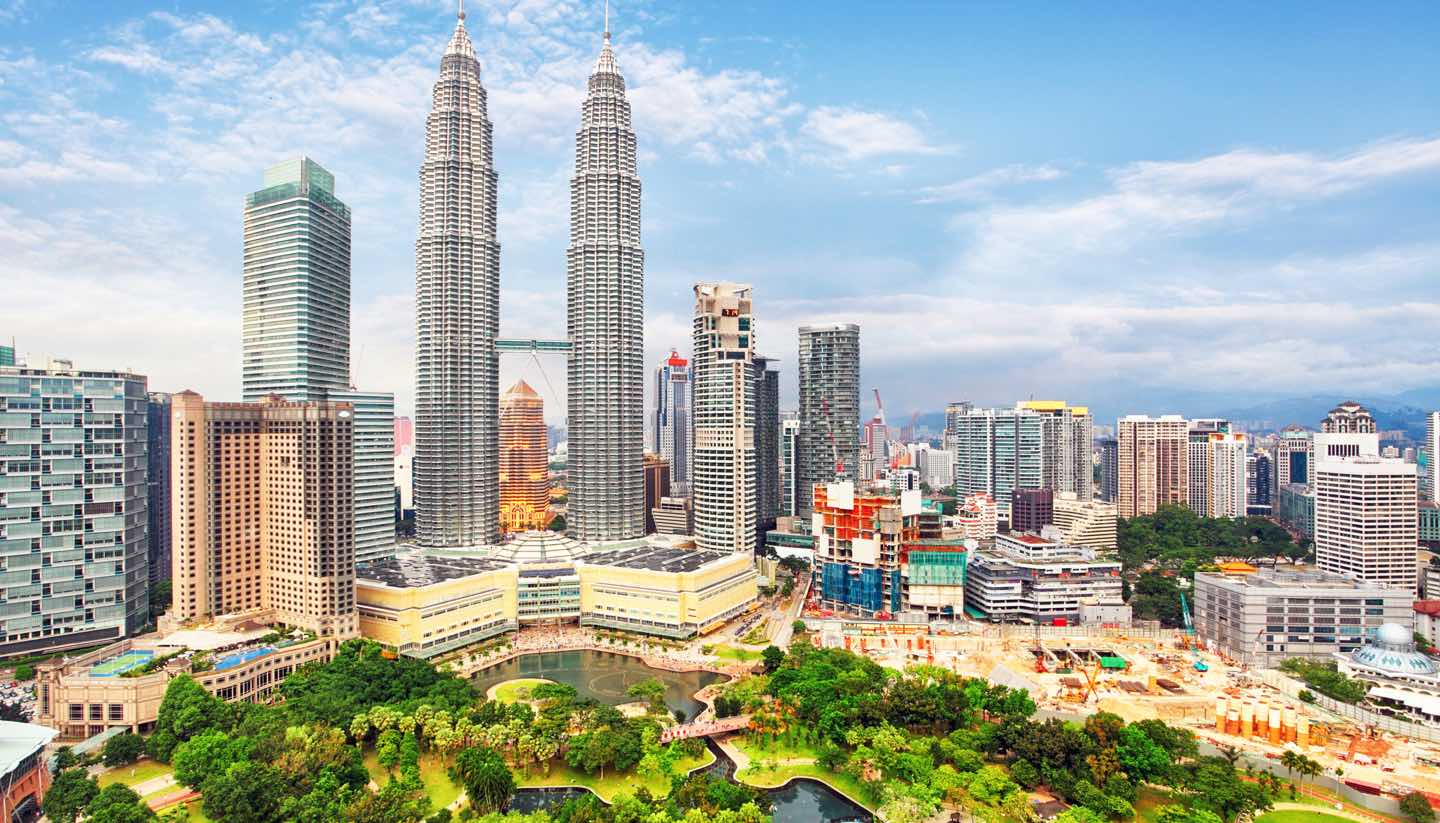 The Malaysian capital is known for its multicultural community, which mainly consists of Malay, Indian, and Chinese residents. As a result, you'll find vibrant events and festivities celebrated throughout the year, while local markets and religious sites offer a glimpse into the local culture and lifestyle.
Kuala Lumpur is an excellent choice to see the old Asian world meld and grow with large-scale immigration and new world development to form the unique cityscape it is hailed for.
Our Best Selling Tour
All-Inclusive

Kuala Lumpur Instagram Tour: Most Famous Spots

No trip to Malaysia's capital is complete without our Kuala Lumpur Instagram Tour. Jam-packed with all the famous spots, our full-day, all-inclusive Kuala Lumpur tour will show you just how incredible this city is. From the National Mosque to the "I Love KL" sign, Dataran Merdeka (Independence Square) to the Batu Caves, this tour has something for everybody. This mesmerizing city and the sights you'll see are sure to make you the envy of all your Instagram followers! Your fun and knowledgeable tour guide will make this KL tour one you'll never forget.
If you haven't visited before, Kuala Lumpur is a feast for the senses and a wonderland of sights, smells, flavours and experiences just waiting to be unearthed.
We love the city of Kuala Lumpur, so we're so excited to have won the best TripAdvisor award for our Kuala Lumpur Instagram Tour - voted for by you!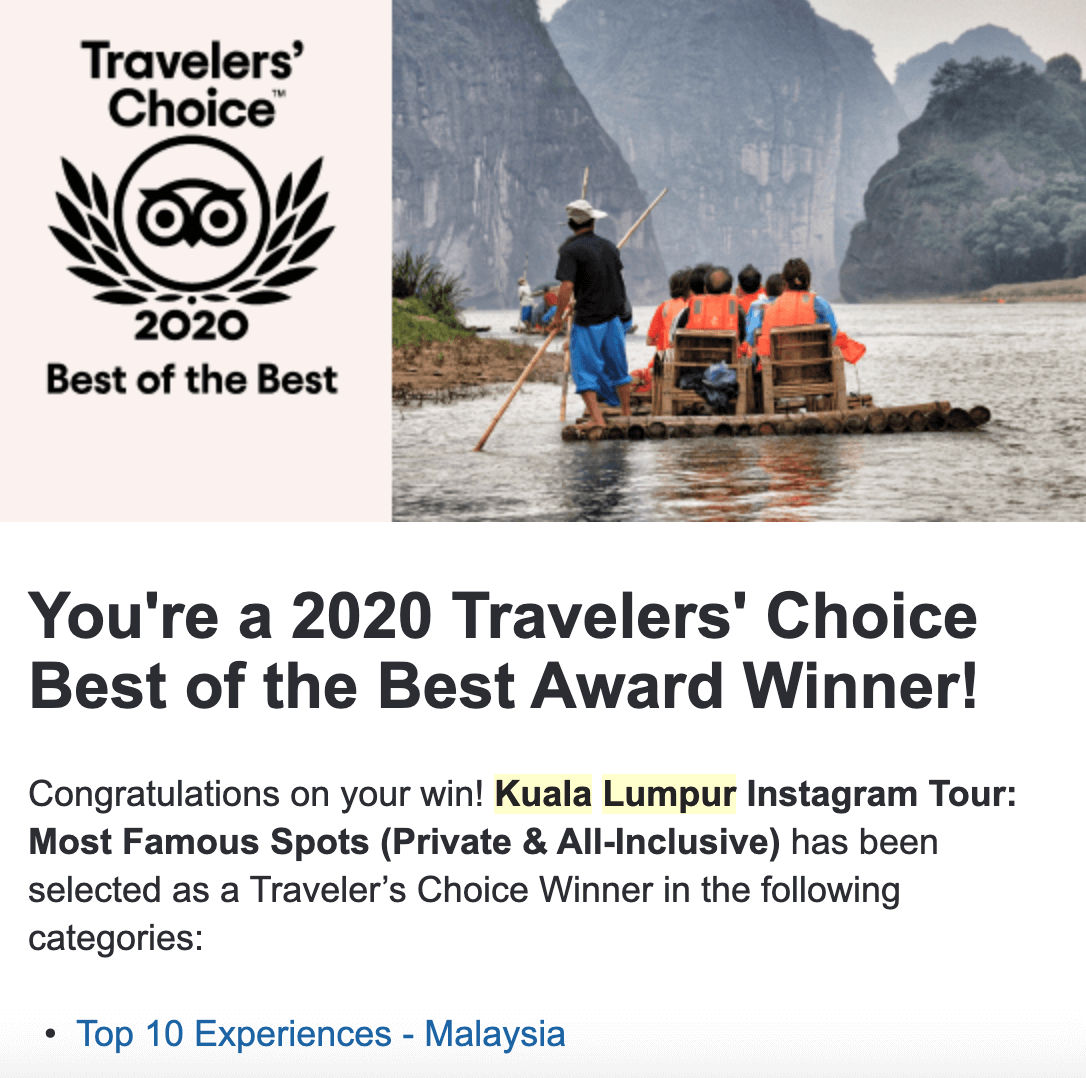 If you're planning on visiting Kuala Lumpur and are interested in taking the tour, then here's a bit about what you can expect from the day:
Kuala Lumpur Instagram Tour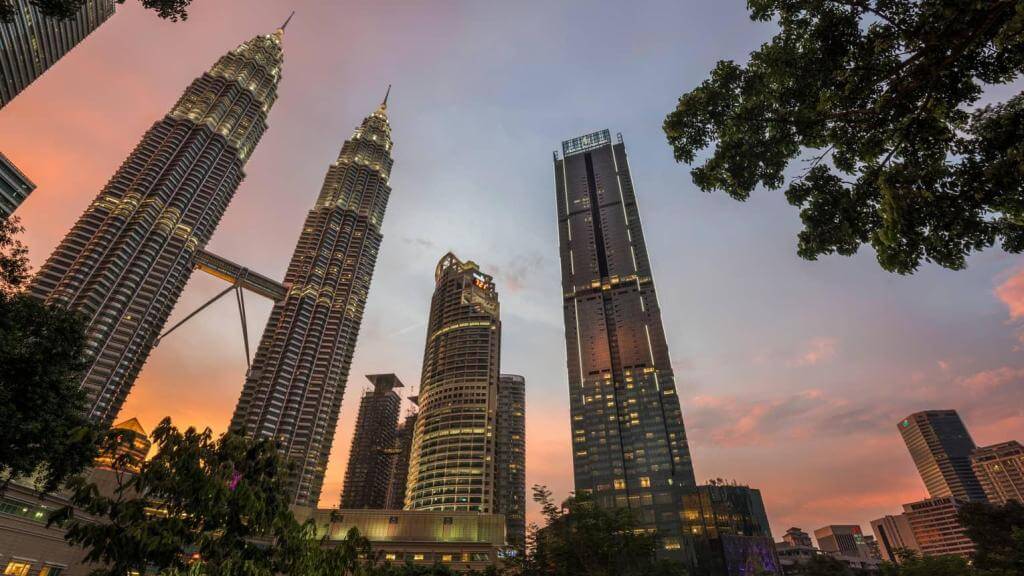 This is a full-day tour that will begin with a private pickup from your hotel by one of our friendly local tour guides who will make it their mission for you to have a fun day!
Relax and enjoy the VIP experience of having your own personal driver and tour guide for the day. Let us take care of everything - tickets, entrance fees, where to go and even where to eat (only the best local cuisine, of course)!
Stops on this tour include:
National Mosque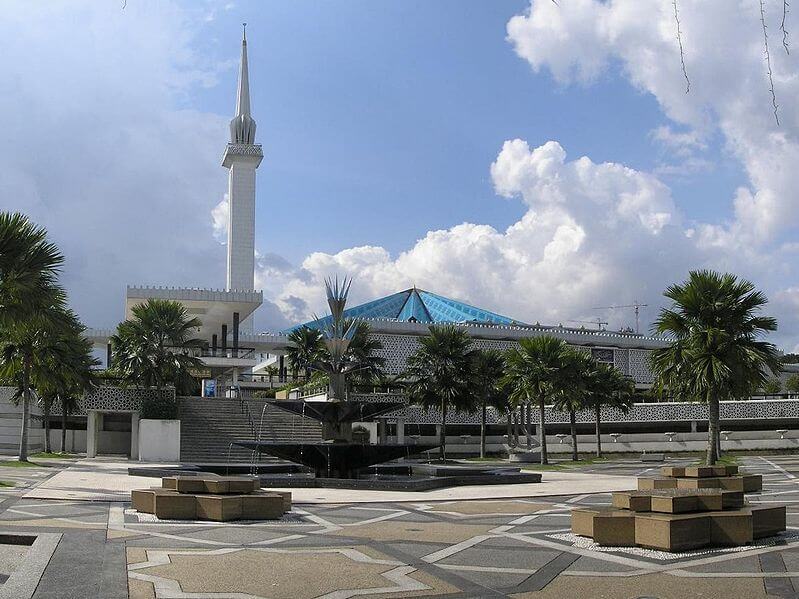 Masjid Negara or the National Mosque is the most distinguished mosque in Kuala Lumpur. It has a unique stylized, star-shaped dome representing the 13 states of Malaysia and the five pillars of Islam. It's 73-metre-high minaret stands impressively against the skyline.
Dataran Merdeka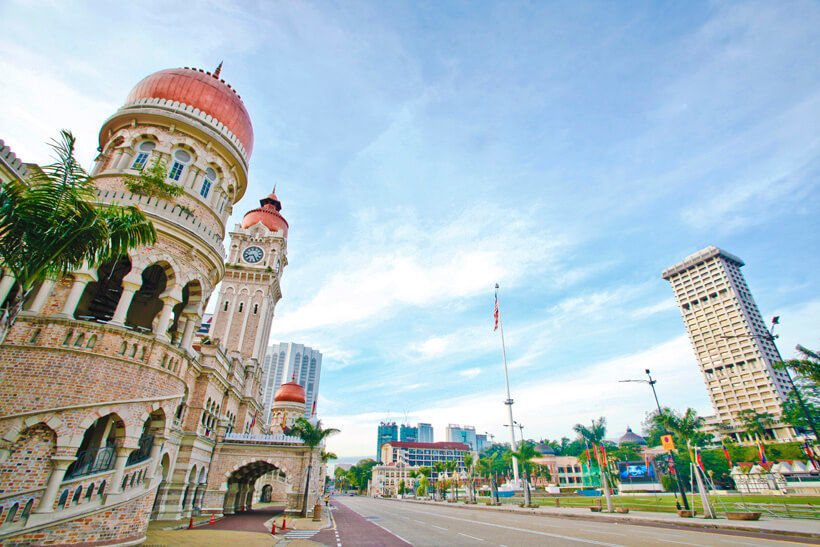 Dataran Merdeka or Merdeka Square is undoubtedly KL's best known landmark. Also called Dataran Merdeka is set in front of the Sultan Abdul Samad Building (the former State Secretariat).
The 'I Love KL' Sign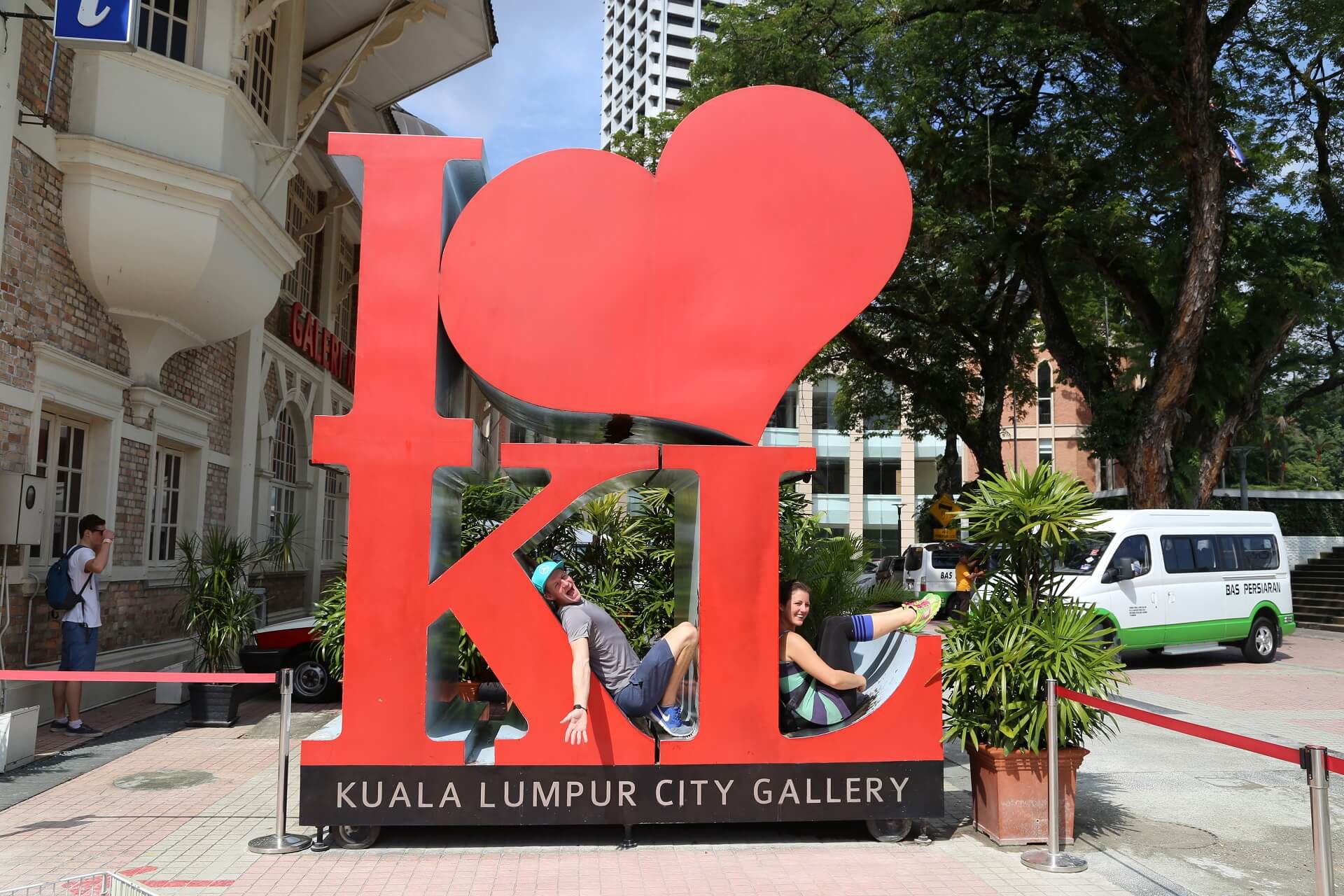 ' I ♥ KL ', as it is popularly known, is one of the most photographed structures in Kuala Lumpur, outstanding for its unique shape with a red, rounded tilted heart. Built by the Founder of ARCH in January 2012, the structure stands 12 ft. high and weighs over 1 ton! The creation of this monument was initiated to bookmark and distinct Kuala Lumpur City Gallery as one of the heritage buildings in the Dataran Merdeka enclave.
Batu Caves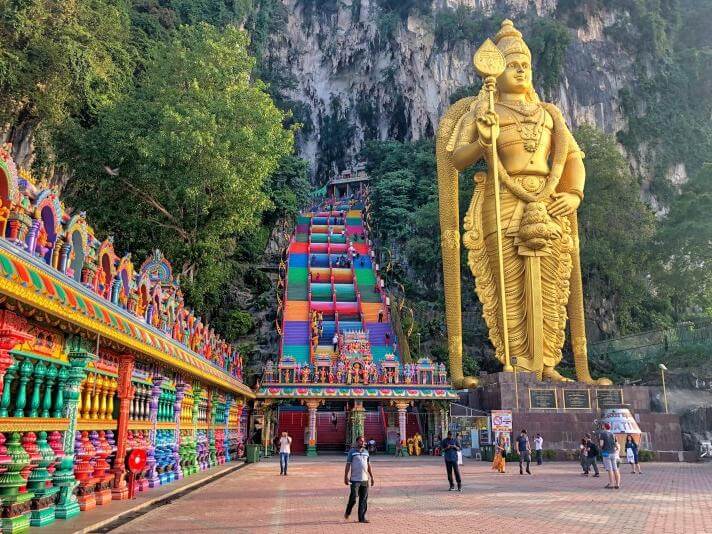 Just eight short miles north of the city, the Batu Caves are just one of the many interesting things to do around Kuala Lumpur. The caves attract around 5,000 visitors a day who come to climb the 272 steps up to the caverns. The Batu Caves are a focal point for Hindu Malaysians, particularly during Thaipusam, as they house a 113-year-old temple and an interesting array of Hindu artwork and shrines.
Petronas Twin Towers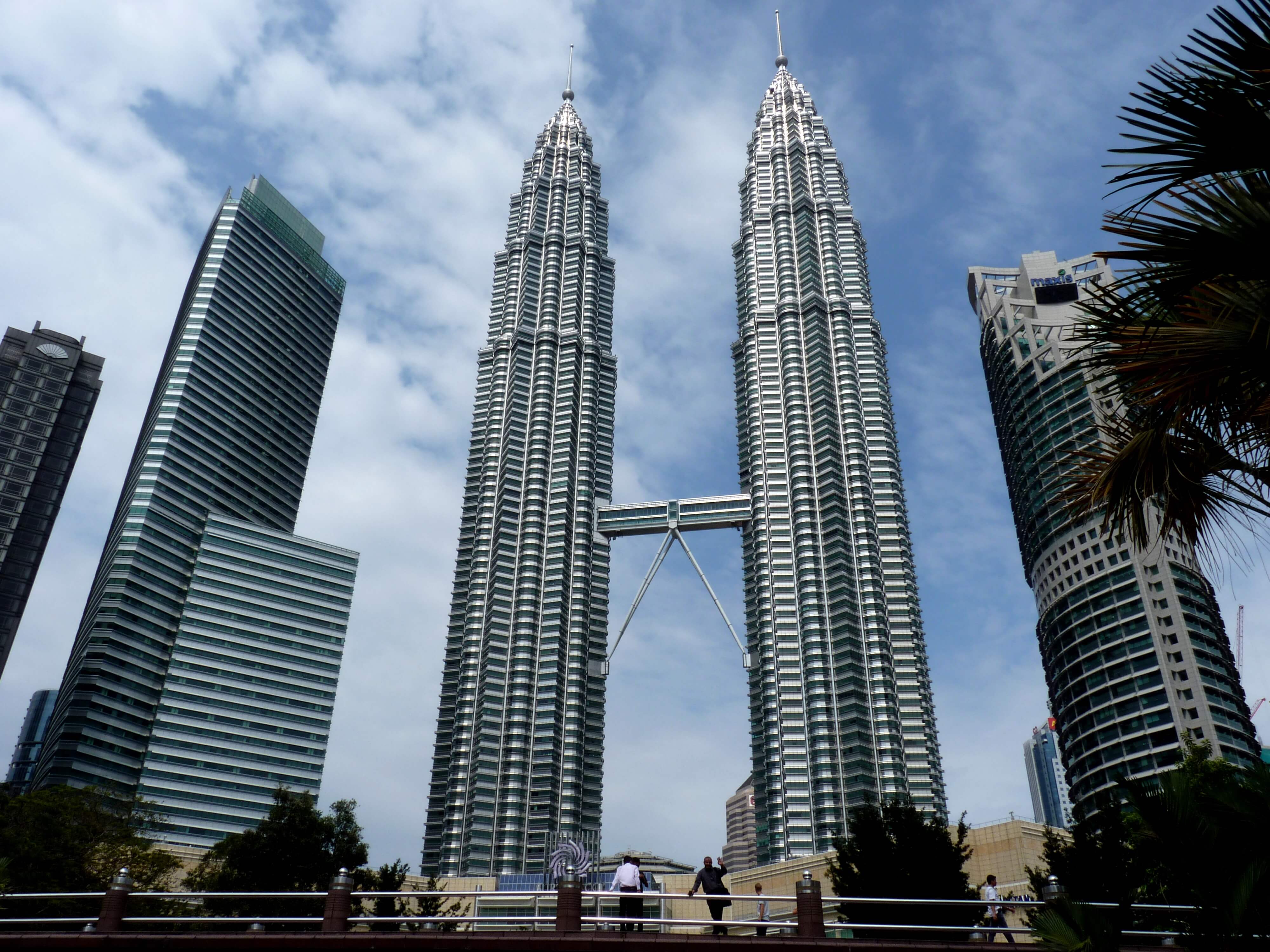 These towers remain the world's tallest twin towers today. The Skybridge that connects the two towers is the highest two story bridge in the world. The Petronas Twin Towers are designed with steel and glass resembling motifs from Islamic art, Malaysia's primary religion.
Thean Hou Temple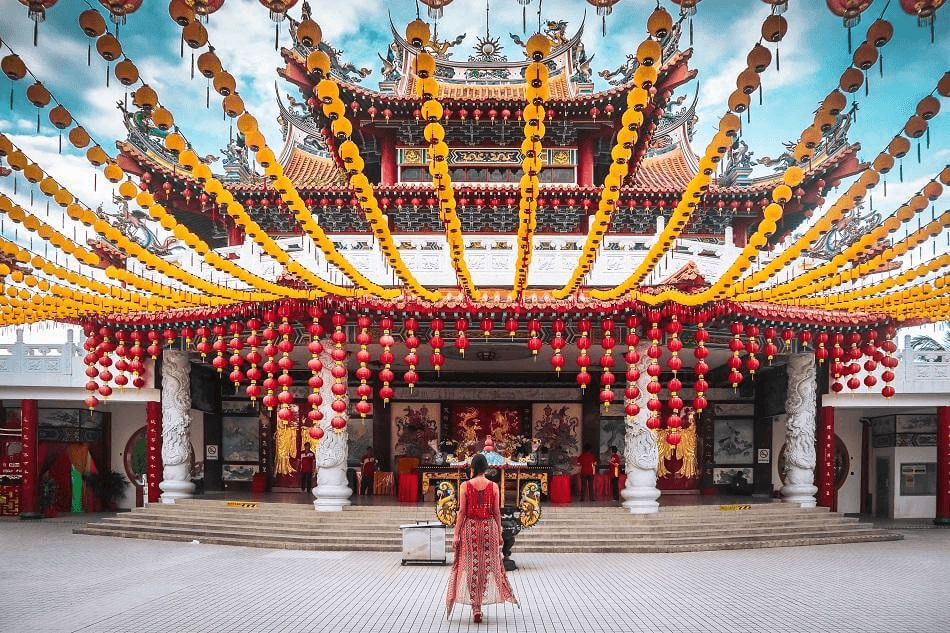 Thean Hou Temple is one of Southeast Asia's oldest and largest temples. Southwest of the city, it is a popular tourist attraction and is located along Jalan Klang Lama. Overlooking the Federal highway, the six-tiered Buddhist temple is also known as the Temple of the Goddess of Heaven.
The best thing about our KL Instagram Tour is that you get your own private tour guide and driver for the day who will even help you to get some great insta-worthy vacation snaps!
For an unforgettable experience of the one-of-a-kind Kuala Lumpur, book your tour with us today or check it out on TripAdvisor. We can't wait to show you around one of our favorite spots in Malaysia!
Get your VACATION on!
Expertly curated emails packed full of vacation inspiration, travel tips and more!