 The Best Itinerary for your Ubud Day Tour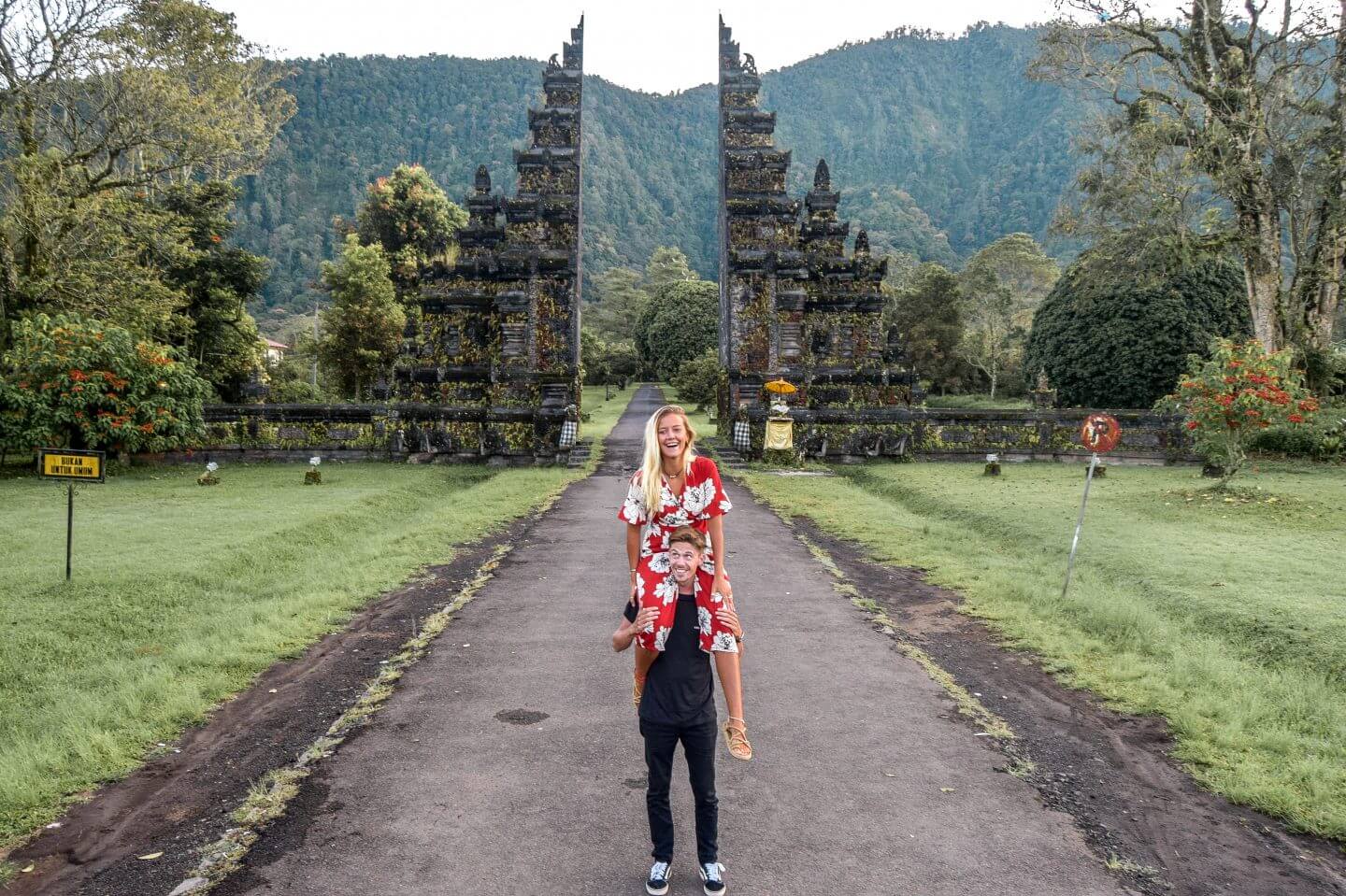 Destinations
Destinations
Blog detail
Rural lifestyles, handcrafted artwork, and a healthy spiritual life – Ubud is haven to those searching for a deeper connection, discovering themselves, and the beautiful ways they can grow with the aid of mother nature.
With Ubud city-centre being built based around a one-way street lined with bustling markets, hotels, and spas this may be enjoyable for the first bit of your trip, but the most memorable moments will be found once escaping the town center.
With so many places to see, it can be overwhelming selecting the best things to do in Ubud – even worse, how to see them all in one go.
Our team of experts have curated the perfect day tour filled with scenic views, spiritual temples, and the perfect photo opportunities!
With having it comfortably completed in one day, this gives you more time to do other important stuff – drinking coconuts at your villa of course. Our Best of Ubud tour is a fun filled day taking you through the most stunning places in North Bali, we've got it all covered – ready to come with?
Jatiluwih Rice Terrace
Rise and Shine! Up early, we begin the day with our first stop of our Ubud tour at the UNESCO World Heritage Site - Jatiluwih Rice Terraces. Though Tegalalang Rice Terraces may be more popular, we believe rural beauty is better captured at Jatiluwih.
Wear your sneakers as we venture through these endless green rice fields! With an early morning start, we'll be able to enjoy the perfect weather, a slight breeze, and the sight of dew freshly sitting across each strand of grass.
On a clear day, you'll see Mt. Agung peeping in the distance adding to the picturesque contoured landscapes around us.
Whether you choose to follow one of the walking trails or sit at a Warung to chat with local farmers, a visit to Jatiluwih is the perfect start to our tour.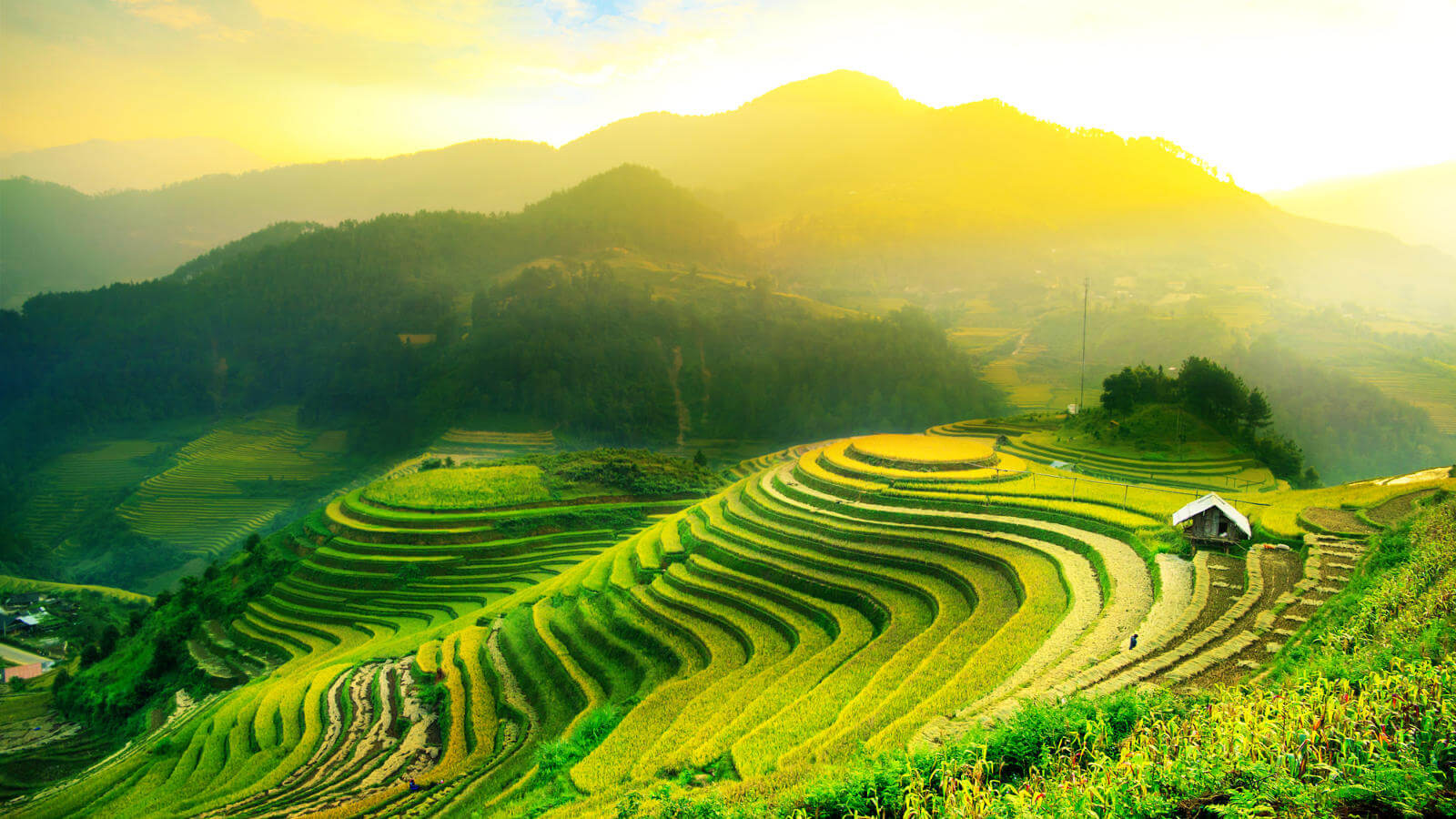 Ulun Danu Beratan Temple
Enjoy a comfortable car ride through rural Ubud to reach Ulun Danu Beratan Temple, also known as Pura Bratan. The floating temple is exceptionally beautiful, with the architectural setting being so calming and relaxing.
Here you'll find the clouds touching the lake and the temple standing tall in the midst of the mist.
With Balinese temples each having their own unique style yet a synchronicity between all of them, this is the perfect example of how diverse Balinese heritage is.
On location, your guide will provide much more into the history of Pura Bratan and its importance. When water levels are high (which your guide will be able to tell you in advance), you'll also have the chance to rent a water boat to go around the lake to capture photographs from a not-so-common angle!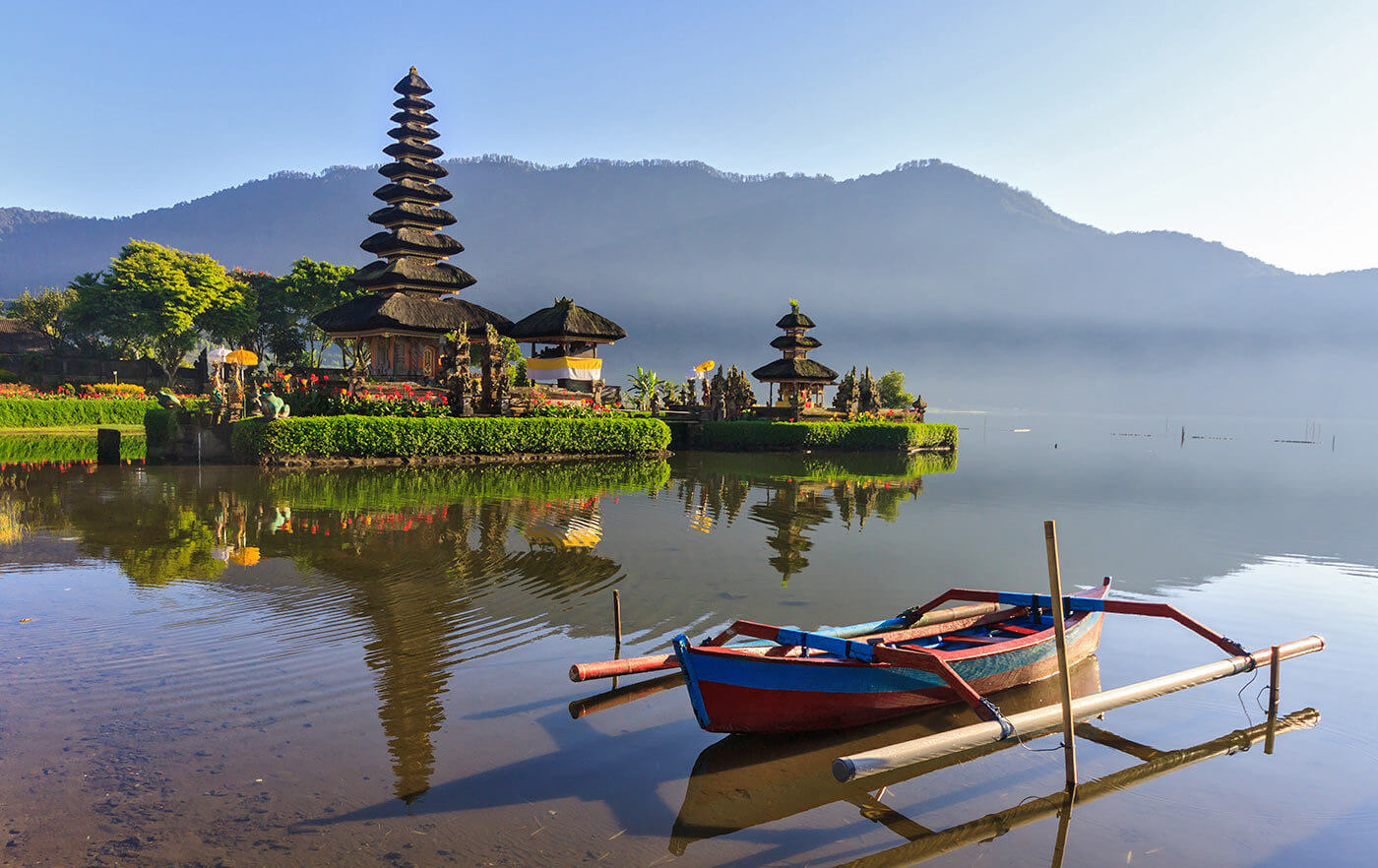 Handara Gate
Not frequently seen on Ubud tours, our curators say that the Handara Gate is one of the top spots to visit in all of Bali, be prepared to take photos of every single moment here, it's hard not too! In our opinion, this is a more photogenic location than the famous Gates of Heaven.
With the entrance road leading directly towards the smoky green hills and the iconic gate looking simply magical, pamper your eyes with the beautiful scenery surrounding it which makes for the perfect picture of your Bali holiday.
As always, your guide will handle all fees and be happy to capture that moment for you. All you have to do is think of the most creative poses!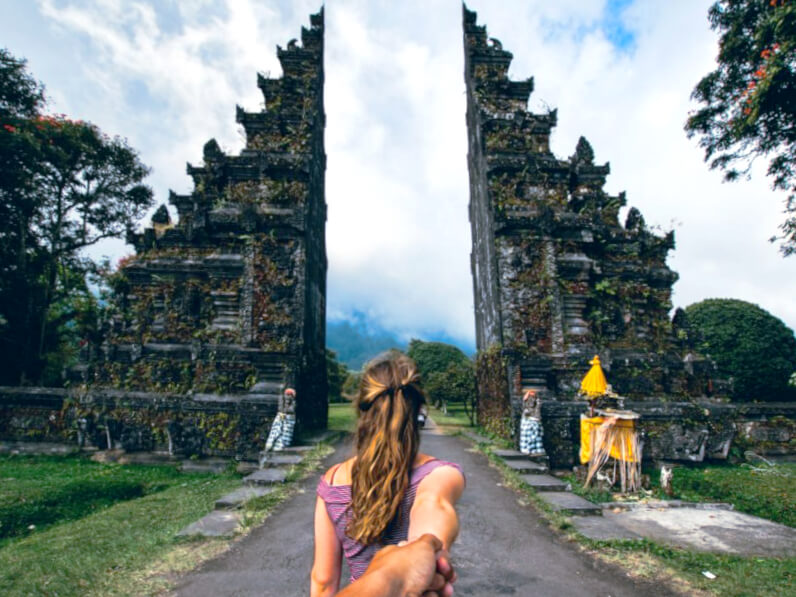 Wanagiri Hidden Hill (Twin Lake View)
After a delicious lunch at a local Indonesian Warung (you'll love the Mie Goreng here!), you'll have the chance to stretch your legs at Wanagiri Hidden Hill, also known as Twin Lake View. The Twin Lakes are formed by Lake Buyan and Lake Tamblingan, separated by a lush rainforest covered hill, approximately 1/2 mile in size.
The view point originally was a coffee stop which has rapidly changed into an Instagrammers playground filled with human sized bird's nests, swings, and wooden teacups. Locals have gotten extremely creative with each display they create, and we're always finding new creations each time we come!
You'll absolutely love to climb into the bird's nest and get that Insta-worthy shot!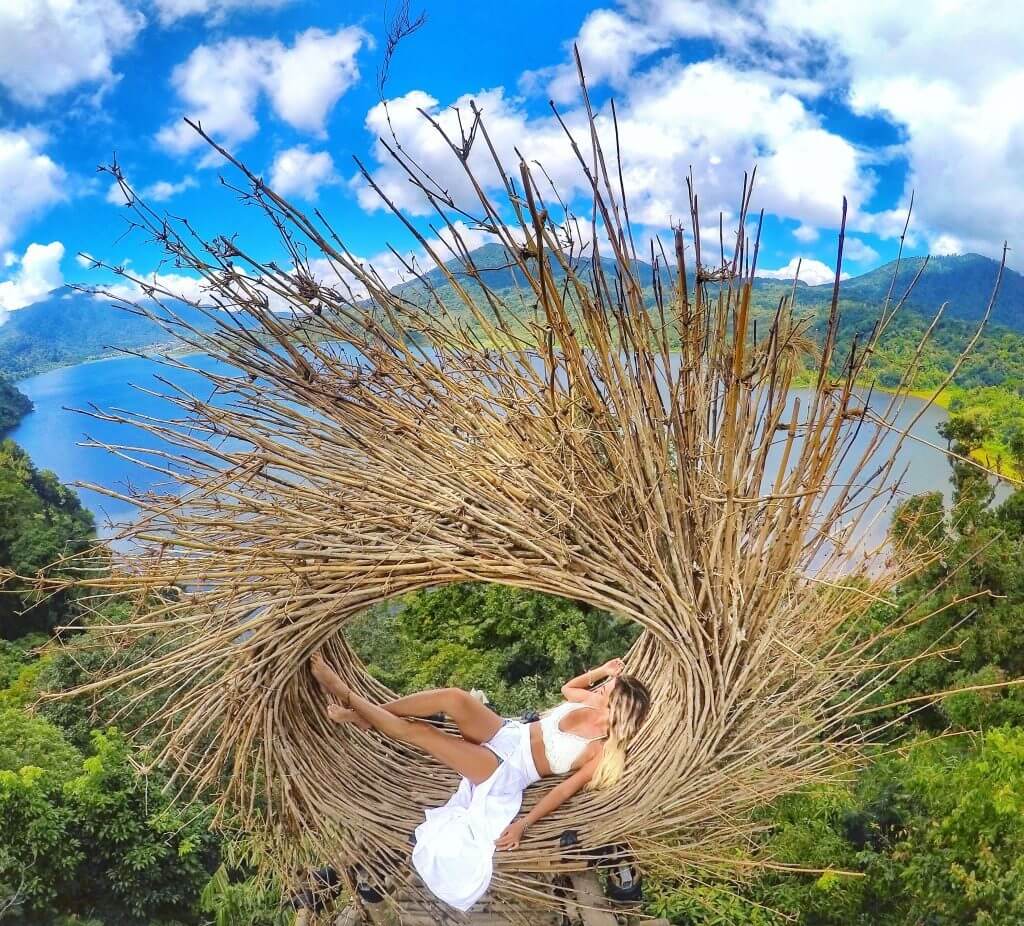 Nungnung Waterfall
The perfect way to end your tour – cooling down from the Bali heat at Nungnung Waterfall. As one of the the tallest and less popular falls in North Bali, we love bringing guests here as it feels beautiful to experience the sheer power of mother nature isolated from hectic crowds and hagglers.
Formed by one gigantic fall gushing out from the tropical rainforest above, Nungnung Waterfall will feel like a majestic scene out of Jurassic Park. There are multiple dirt trails (with a hundred or so steps) which will lead you to the base of the falls. Your guide will show you where to step and how to reach the best view points.
The trails are rough/slippery so we highly recommend visiting with an experienced guide to provide support. The shots gotten here will be unlike any other! Bring your swimmers if you'd like a dip!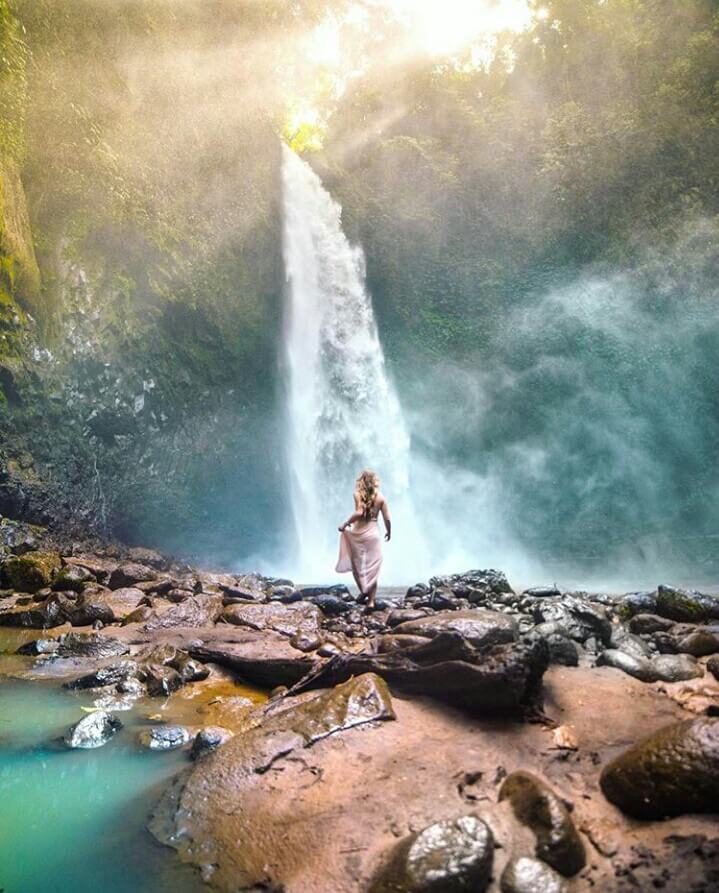 Looks fun. Right? Here is a one minute video overview of our Best of Ubud Tour:
If you want to more information about our Best of Ubud tour or would like to take this tour with you you can click here.
3 years ago
Get your
Vacation on!
Vacation more, get inspired
Expertly curated emails packed full of vacation inspiration, travel tips and more!
Expertly curated Emails for travel inspiration, vacation tips and hacks and much more! Subscribe and upgrade your traveler skills with Forevervacation.