The Best Islands in Thailand [2023]
The Best Islands in Thailand [2023]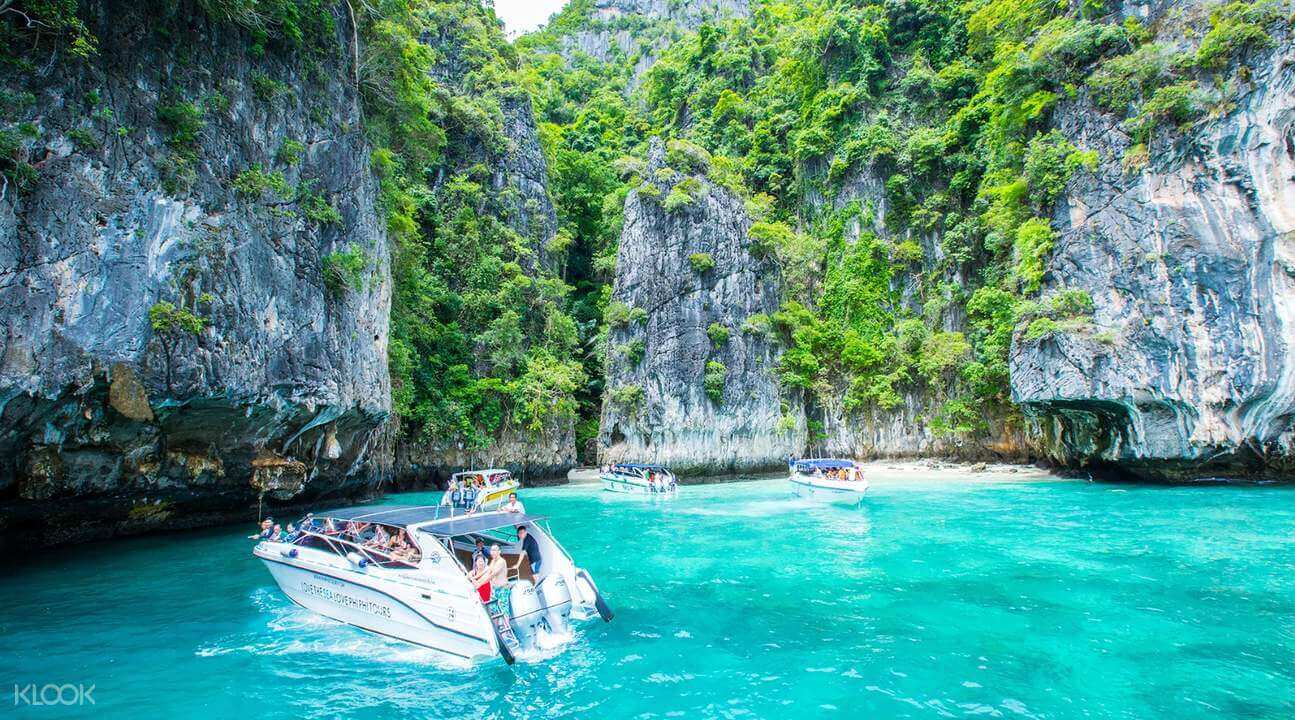 The first thing that pops into your head when you hear the word 'Thailand' is probably a white sandy beach with crystal clear turquoise ocean lapping at it and tall shady palm trees swaying in the breeze...am I right?
That's because it's most famous for the beautiful Thailand southern islands and they pretty much are the perfect tropical getaway destination! Whether you're interested in taking some amazing tours in Phuket or just want to put your feet up and relax, these are the best islands in Thailand you need to visit.
All of the southern islands in Thailand can provide you with sun, sand and sea, plus amazing cuisine and some of the nicest holiday resorts you've ever seen (at nice prices too!). But they are all also very unique in their own ways.
Whether you're after a romantic hideaway or a party on the beach all night, the best islands in Thailand are perfect for any occasion! Or why not try them all? Here we've outlined everything you need to know about the best Thai islands, so you can start planning your next tropical vacation! If you're raring to book, you should check out the best hotels in Thailand to see where you could be staying on your next trip away.
Koh Samui
Best island for: Thai island for first-timers, families and honeymooners
Koh Samui is probably the most visited when it comes to Thailand islands. It's a crowd pleaser due to its soft sandy beaches, grown-up nightlife, shiny shopping centers, night markets and giant golden Buddha who gazes peacefully out to sea.
It's kind of the original Thailand getaway island, therefore it's well equipped for visitors. With plenty of international-grade hotels to choose from, this Thai island is perfect for first-timers and families. Day trips run frequently from the island and there is excellent diving very close by, or you can stay put and just enjoy island life.
Stay: Banyan Tree Samui
Eat: The Height
Koh Phi Phi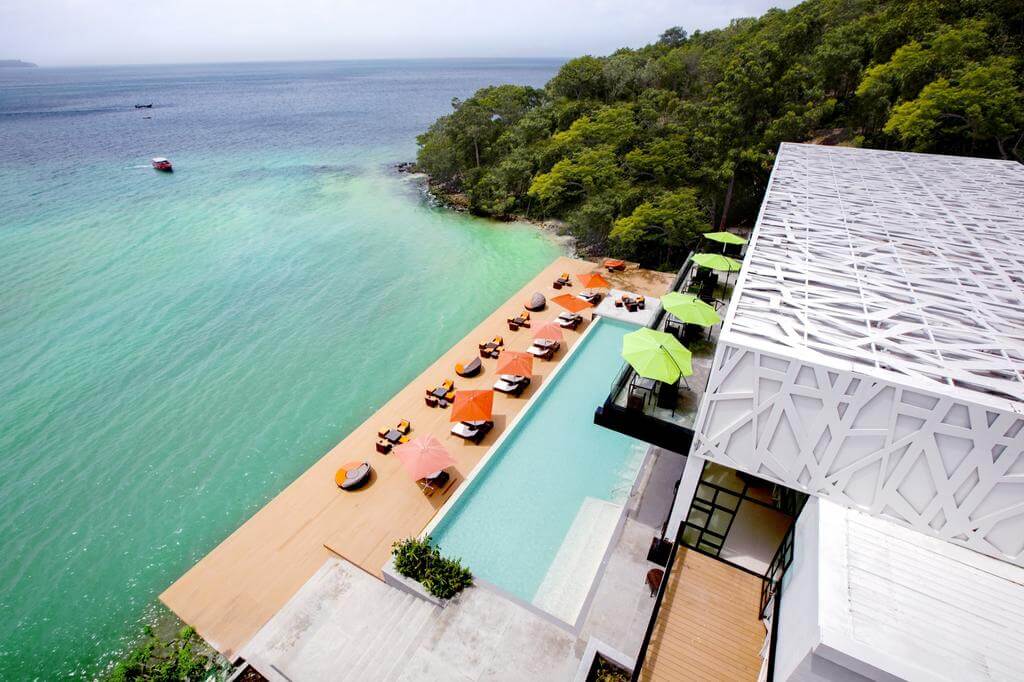 Best island for: beach parties and staggering natural beauty
Koh Phi Phi has become increasingly famous due to Maya Bay featuring in Leonardo di Caprio film's The Beach. Now every backpacker wants their photo in this paradise, as shown with our increasingly popular Phi Phi islands tour. However, this doesn't take away from its truly stunning landscape.
From the Phi Phi Viewpoint, you'll get jaw-dropping views of the many jagged cliffs covered in lush green forest and surrounded by beautiful blue ocean. The influx of tourists to this Thai island means you can get your fix of drinking and dancing here, but there's also isolated coves and beaches, and swanky resorts with infinity pools around if you need a break from it all.
Stay: Villa 360
Koh Pha Ngan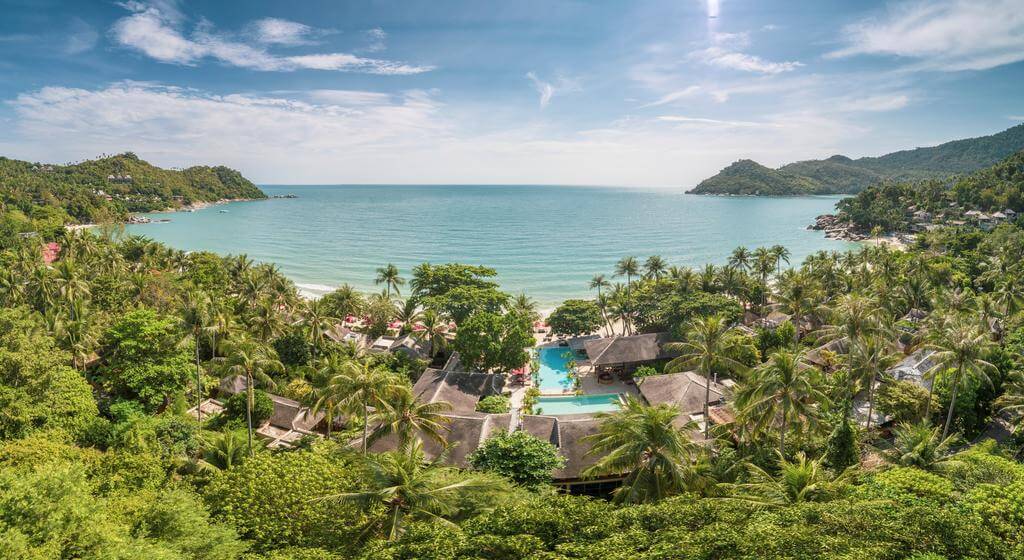 Best island for: full moon parties and unexpectedly laid-back getaways
Koh Phangan is mostly famous for its full moon parties, when young travelers flood into Haad Rin every month during the full moon (and half moon) for fluorescent-themed fun. But there's another rugged side to the island where you can be so far away from the wild celebrations that you'll forget there's a party happening at all, making this one of the most diverse islands in Thailand.
Koh Phangan's best-kept secrets are the clear, deep waters and hiking trails complete with a good mountain top view. If you trek into the middle of the island, you'll stumble on natural pools fed by waterfalls like Nam Tok Phaeng and the mountain Khao Ra, where a hike can take you closer to the clouds than the sea. Despite its reputation, this island can actually be one of the most peaceful in Thailand!
Stay: Anantara Rasananda Koh Phangan Villas
Eat: Ando Loco Restaurant & Bar
Koh Lanta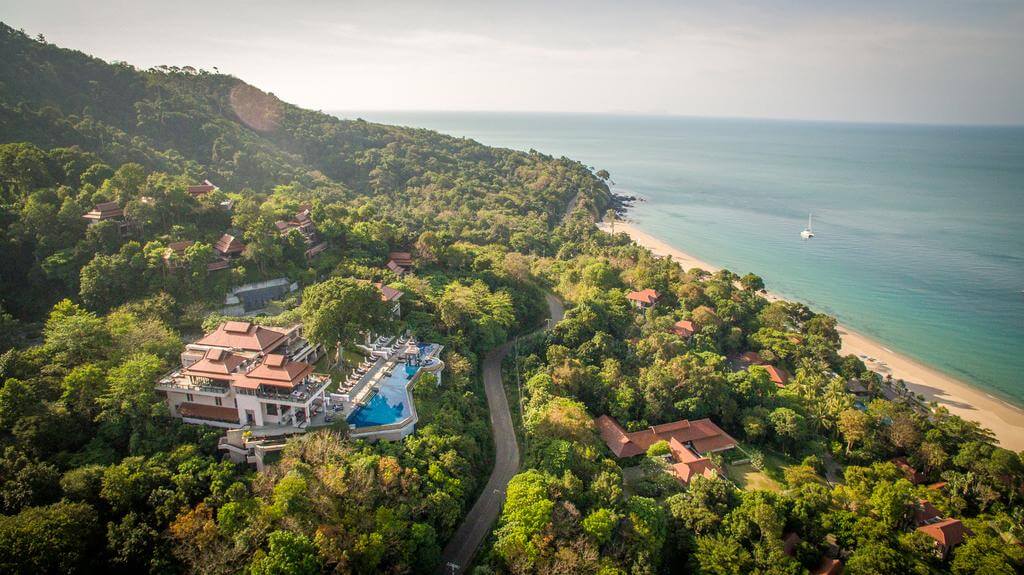 Best island for: peaceful bohemian vibes and adults-only holidays
Serene, friendly and care-free, you'll feel like the first one to discover the Thai island of Koh Lanta. It's actually two islands, one big (Koh Lanta Yai) and one small (Koh Lanta Noi), connected by a bridge. On this island it can often seem like there's no one else around, especially in contrast to the hustle and bustle of the popular areas and numerous tours in Bangkok!
Motorized water sports aren't allowed on Koh Lanta – instead, there's serene snorkeling and diving around the island. But the island's low-key vibe doesn't mean there's a lack of luxurious hotels to choose from. There are plenty of adults-only hotels that deliver high standards at very reasonable prices. The island also has the longest beach in the Krabi area – you might end up wanting to stay here for your entire Thailand trip!
Stay: Pimalai Resort
Eat: Shanti Shanti Beach House Restaurant
Phuket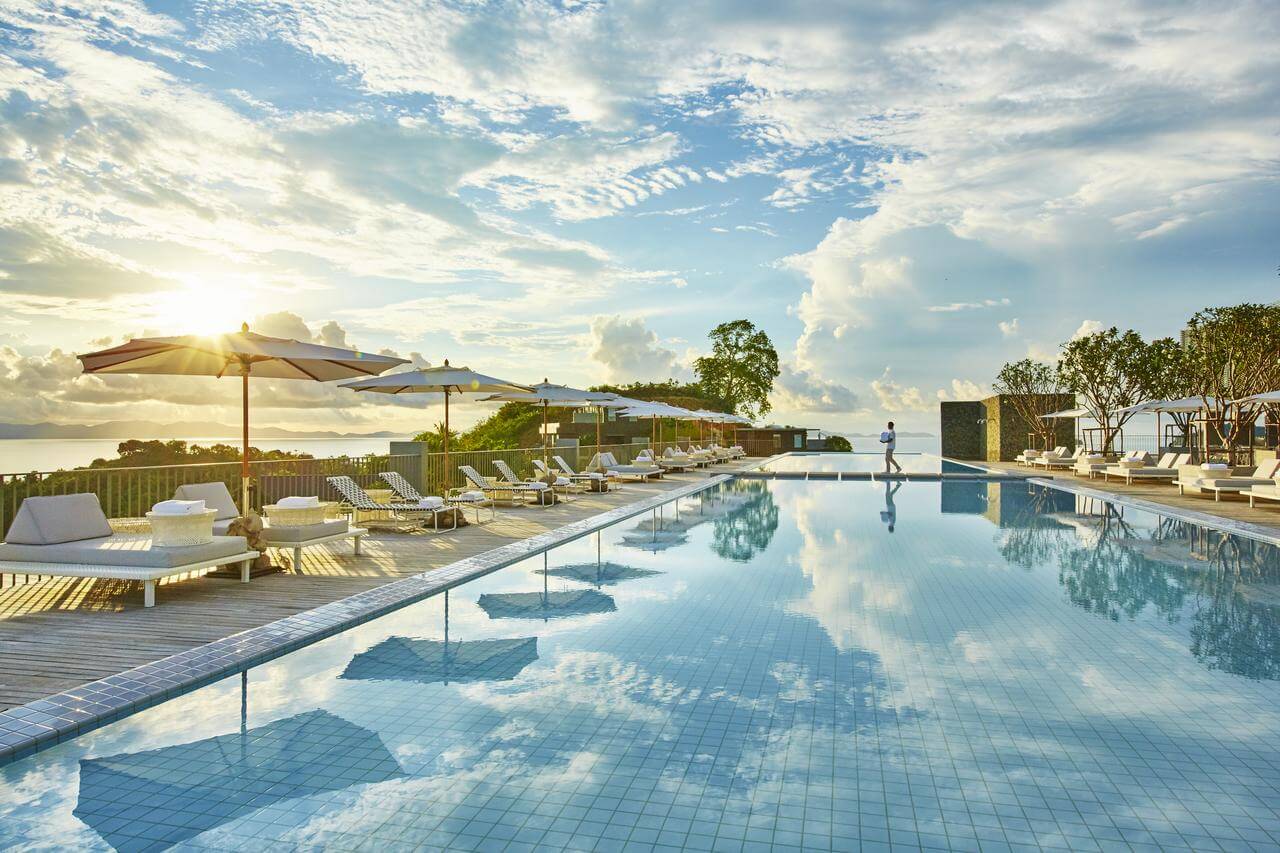 Best island for: partying, cool pool villas and serene nooks
Phuket is the largest Thai island, meaning there is plenty of room for rest and play. If it's a party you're after, head to neon-lit Patong. But if you're after a little R&R, head for the hills for calming ocean views and quiet, sandy beaches.
Our Best Selling Tour
All-Inclusive

Phuket Instagram Tour: The Most Famous Spots

Looking for a Phuket tour to get some holiday snaps to remember? Our Phuket Instagram Tour is the perfect way to spice up your feed, taking you to some of the most famous spots on the island including the Big Buddha, Wat Chalong Temple, the Old Phuket Tour and much more, with private transportation to and from your hotel! Accompanied by your own private tour guide, and with an included lunch at a secret restaurant, the best way to explore the island's Instagrammable spots is on one of our most popular all-inclusive tours in Phuket!
Have a unique stay in swanky cliffside resort and drink cocktails by the pool all day or spoil yourself with as many Thai massages as you can fit in! Then settle down for a front row seat to one of Phuket's famous sunsets. Also, while you're in Phuket, it's worth a day trip to the Similan Islands if you have some extra time.
Stay: COMO Point Yamu
Eat: Blue Elephant
Koh Samet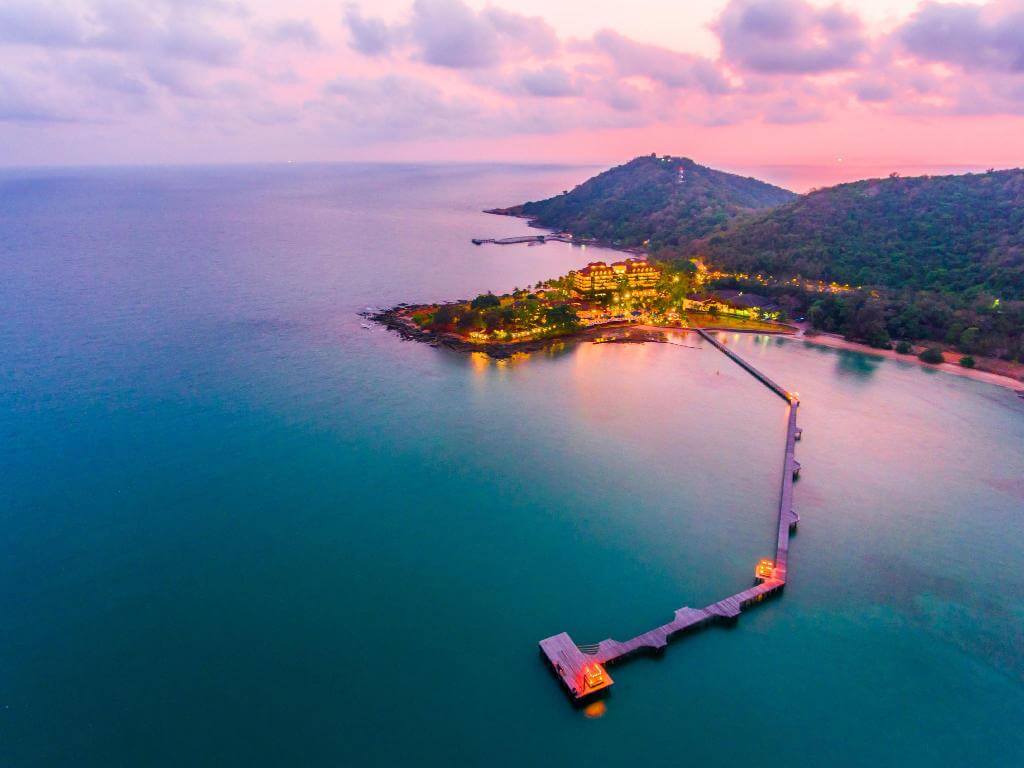 Best island for: national park natural beauty and a city-beach combination
Koh Samet is one of the easiest islands in Thailand to get to but it's somehow managed to stay under the radar. It's the closest island to Bangkok, which is why city folk make a beeline to its powder-soft beaches on the weekend. It only takes around four hours by car and speedboat so you can combine the two for a city and beach holiday without the extra flight. The accessibility to Bangkok makes Koh Samet one of the more popular islands in Thailand.
Koh Samet is a little gem for recharging, catching up on the book you always meant to read and enjoying the beach all to yourself after the day trippers and weekenders have gone. Protected by its national park status, it's refreshingly rustic with beach bungalows scattered along beaches of pressed white sand.
Stay: Rayong Resort Hotel
Eat: Jump at Sea
Koh Tao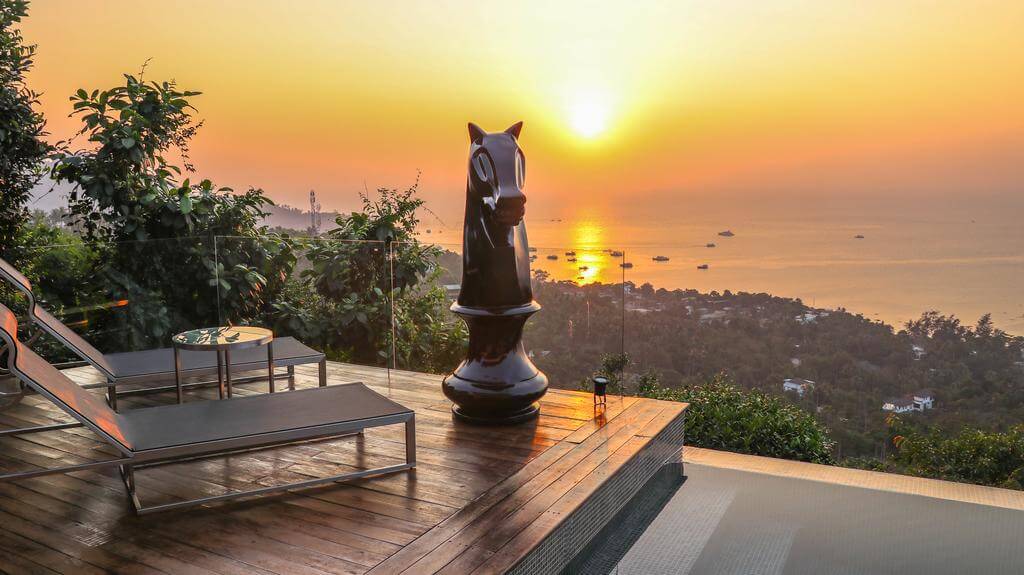 Best island for: snorkeling and scuba diving
Koh Tao (Turtle Island) is named after it's turtle-like shape on the map, not due to the abundance of turtles here unfortunately! The island features a long curve of classic beach, Hat Sai Ree, and 21 squared kilometers of granite topped by dense forest running through its center.
There are rough trails inland that are great for exploring and hiking but Koh Tao is most famous for its fantastic scuba diving. Whether you've never done any snorkeling before or you're a season professional, you're sure to find a boat trip to suit you here! Little tip: for anyone wanting to get they're PADI scuba diving qualification - this is the best island to do it due to the abundance of amazing dive schools and the amazing marine life!
Stay: Naroua Villas
Eat: Vegatabowl
Get your VACATION on!
Expertly curated emails packed full of vacation inspiration, travel tips and more!