The Ultimate Guide To Australia
The Ultimate Guide To Australia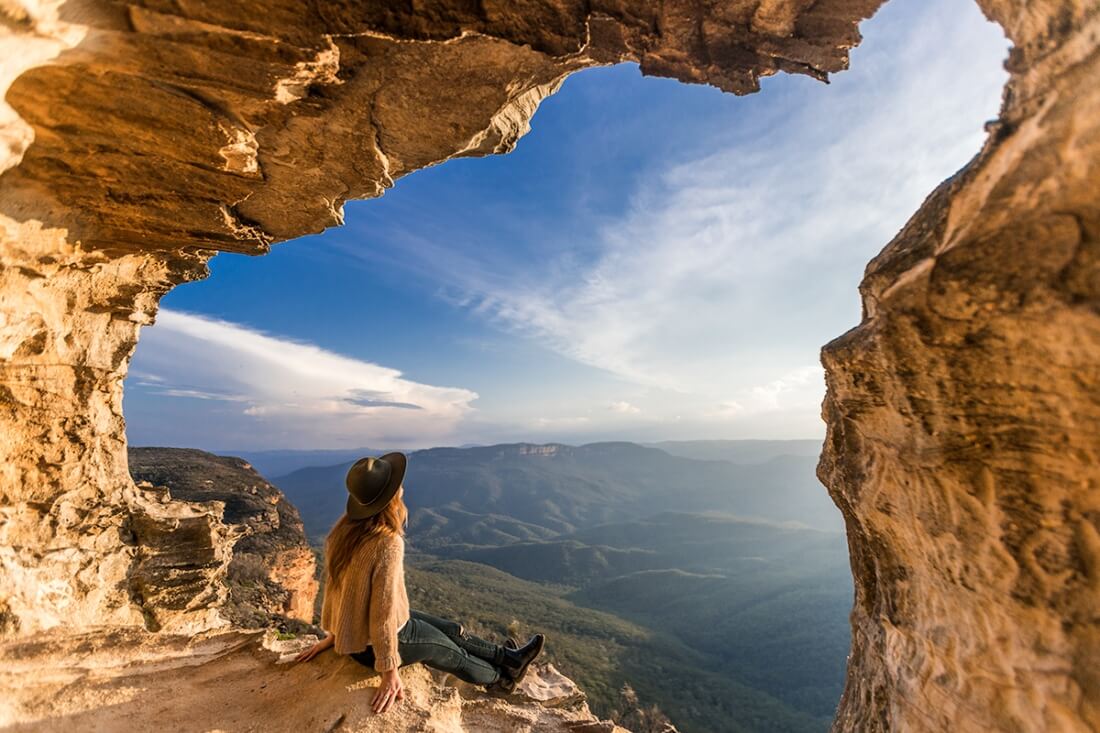 Australia is such a diverse country with so much to offer - perfect sandy beaches, diverse landscapes, bizarre wildlife, and vibrant cityscapes. But before you start packing your suitcase, keep in mind that Australia is huge and occasionally very remote, so doing your research and planning before you go is a must.
This ultimate guide will provide you with helpful tips, itineraries, and recommendations to help make your trip down under as laid-back as possible.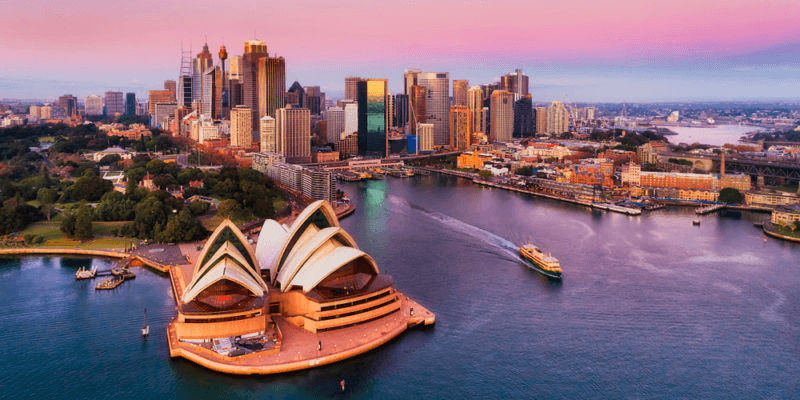 The best time to visit Australia
The best time to visit Australia totally depends on what you like. If you visit during the Australian winter, you'll enjoy milder temperatures in central Australia and great whale watching on the east coast. If you visit during the Australian summer, you'll get to experience a classic Bondi Christmas and the famous New Year's party in Sydney Harbor. It's totally up to you.
Summer is from December to February. If you're looking to catch some rays and lie on the beach all day, the Australian summer will be perfect for you. Temperatures in Sydney hover around 25-30 degrees celcius, making it the perfect time to bask in the sun and catch some waves. On the opposite coast, Perth's weather is just as nice with nearly infinite sunny days and temperatures in the high 20s.
Winter is from June to August. So if you're from the northern hemisphere, the Australian winter occurs during your summer holidays. Many people think that the Australian climate is too cold during the autumn and winter months, but unless you are south of Sydney, it's not cold at all.
With tropical temperatures during the winter in Queensland, you can sail the Whitsundays, camp on Fraser Island, and explore the Great Barrier Reef – all with only a light jacket. During the winter, the temperature in Sydney is slightly cooler, but it's not uncommon for sunny days to reach the low 20s.
Perth's weather is often very similar, although at night the temperature can drop so make sure you pack some warmer clothing!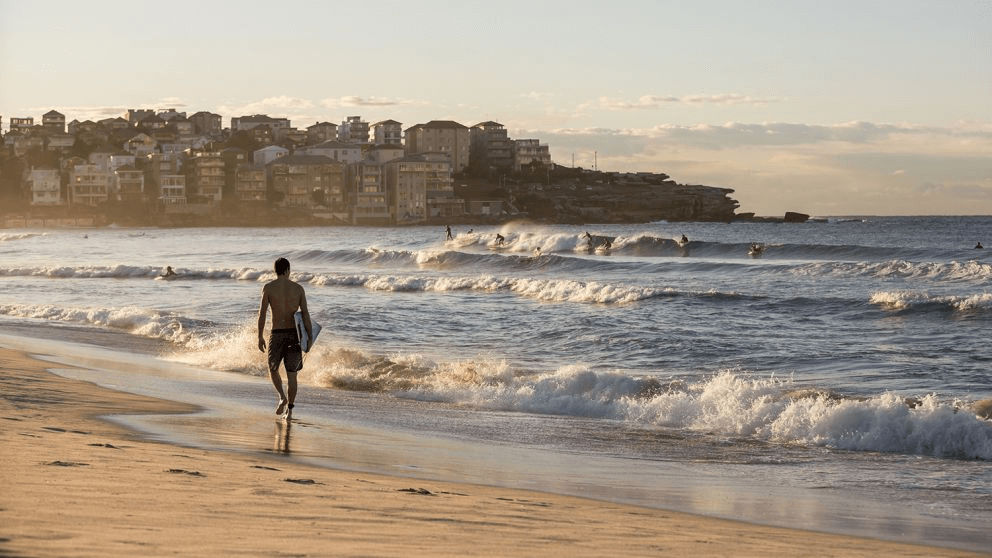 How to get around Australia
There are many ways to get around in Australia: you can drive, take the bus and train or even fly from one place to another. When choosing your mode of transport do remember that Australia is immense and distances from one place to another are often a lot longer than you might expect.
Driving is a great option if you have plenty of time as it gives you the freedom to go wherever you want. If you're not from a country where they drive on the left, it will take a bit of time to adjust but you'll get the hang of it! Taking a scenic road trip can be an amazing way to see Australia but does require some careful planning. Also, definitely avoid driving at night - you don't want to come into contact with a pesky kangaroo! There are many companies that hire cars and camper vans wherever you are in Australia. It's usually pretty easy as long as you have a valid driving license.
If you're visiting one of the bigger cities like Sydney, Melbourne or Brisbane, driving is not recommended. There's way too much traffic and you will often get stuck. The best way to get around in a big city is definitely by public transport.
They each have buses, train and tram lines inside the city and a lot of various train lines that can take you outside the city. The public transport in Australia is fantastic: it's almost always on time, with a stop every 5 minutes and it's not too expensive. Do bare in mind that each state uses their own public transport card though, so don't get caught out by this.
There are also 'backpacker buses' that travel further distances. For example, you can buy a pass for the whole East Coast and 'hop on hop off' wherever you like. This is a great option if you don't want to drive yourself and want to keep costs down, however, it means a little less freedom and you might have to share the drive with a livelier crowd.
If you're in a hurry to get between destinations, then it's probably better to fly or catch the train. For example, there's a sleeper train from Sydney to Brisbane that covers the 14-hour journey overnight. Be warned though, the cheapest ticket is for a seat not a bed and it's a pretty uncomfortable way to sleep.
However, Australian trains are of a very high standard in general. Australia has multiple budget airlines, such as Jetstar, Tigerair and Virgin Australia. If you book far enough in advance, you can often get a good price.
Alternatively, if you know which domestic flights you will need before booking your international ones, why not pop them on the same ticket? Qantas do a Walkabout Pass which means you can fly with them everywhere in Australia for a fraction of the price.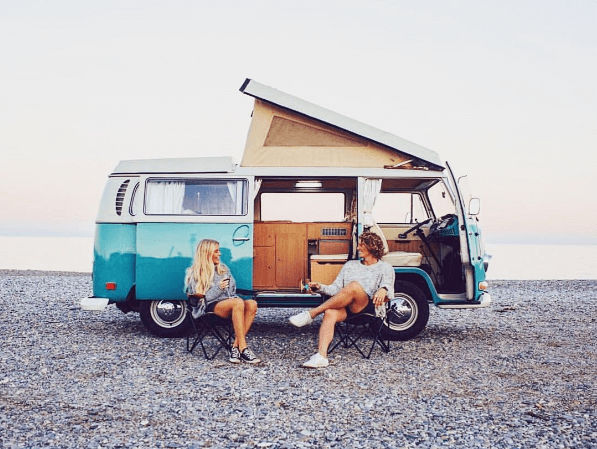 Where to go
Australia is so big, and there is so much to see in this country that you could spend a whole year here and struggle to see it all. Where you go and what you do will depend massively on how much time you have. I'd recommend spending at least 2 weeks in Australia, although around 4 weeks would be better if you want to try and see more.
Here are the must-see spots I think should be on your bucket list:
1. Sydney - NSW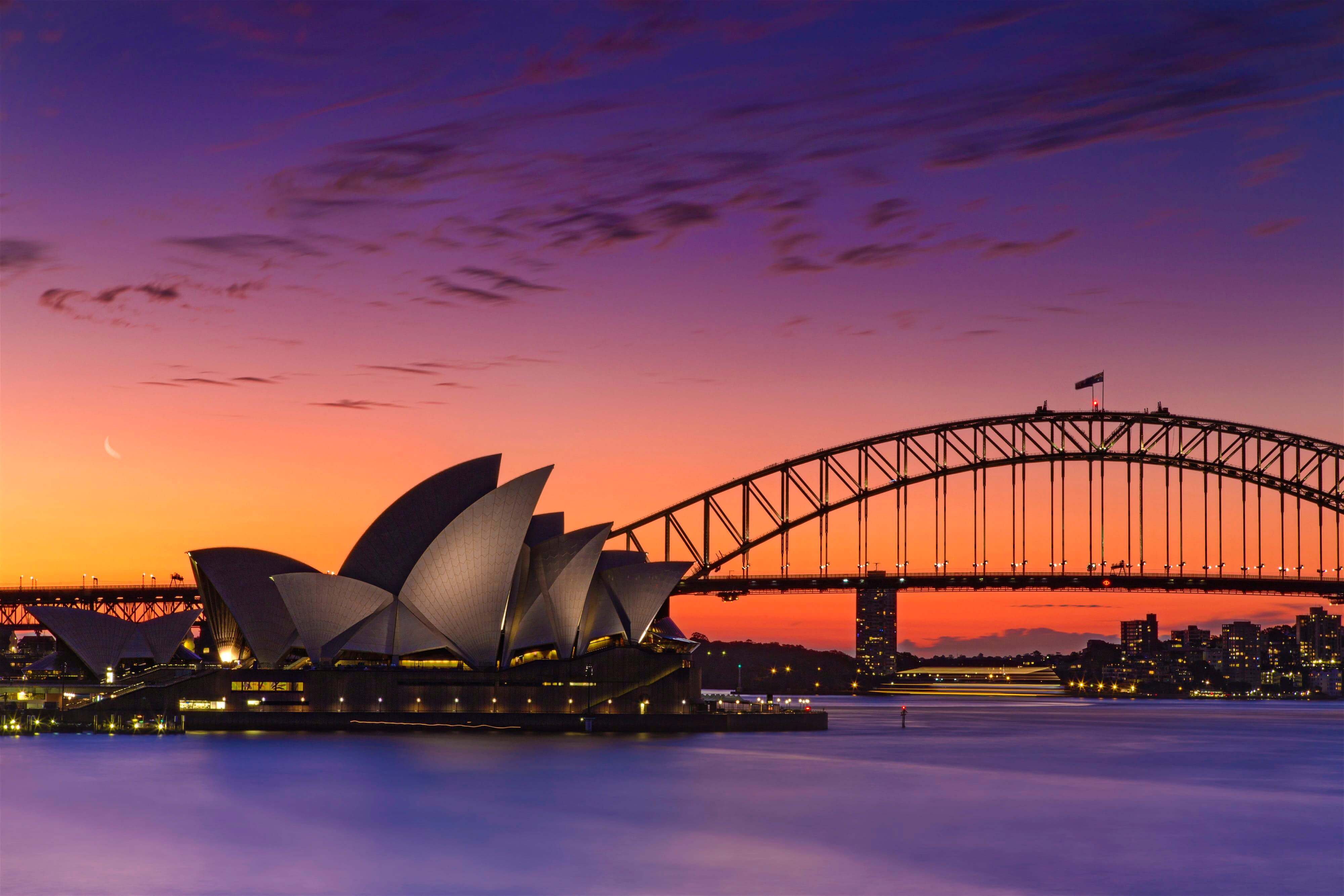 This lively and vibrant city has an incredible range of beaches – and, of course, you must take a selfie with the Opera House and spend an afternoon chilling in Hyde Park.
You can climb the iconic Sydney Harbor Bridge if you're looking for a high-adrenaline adventure, but you also shouldn't miss other landmarks like Taronga Zoo, Luna Park, Circular Quay and the Rocks. Take the ferry and visit Manly; this surfy suburb is well worth a look.
Of course, you should also visit Sydney's most famous beaches: Bondi Beach (as seen on the reality TV series Bondi Rescue) and Palm Beach (the setting for TV soap opera, Home and Away).
If you fancy a day trip from Sydney, then you shouldn't miss the Blue Mountains National Park.
You can visit the breathtaking Three Sisters rock formation and enjoy a long walk in the park, to absorb all the natural beauty.
2. Melbourne and the Great Ocean Road - VIC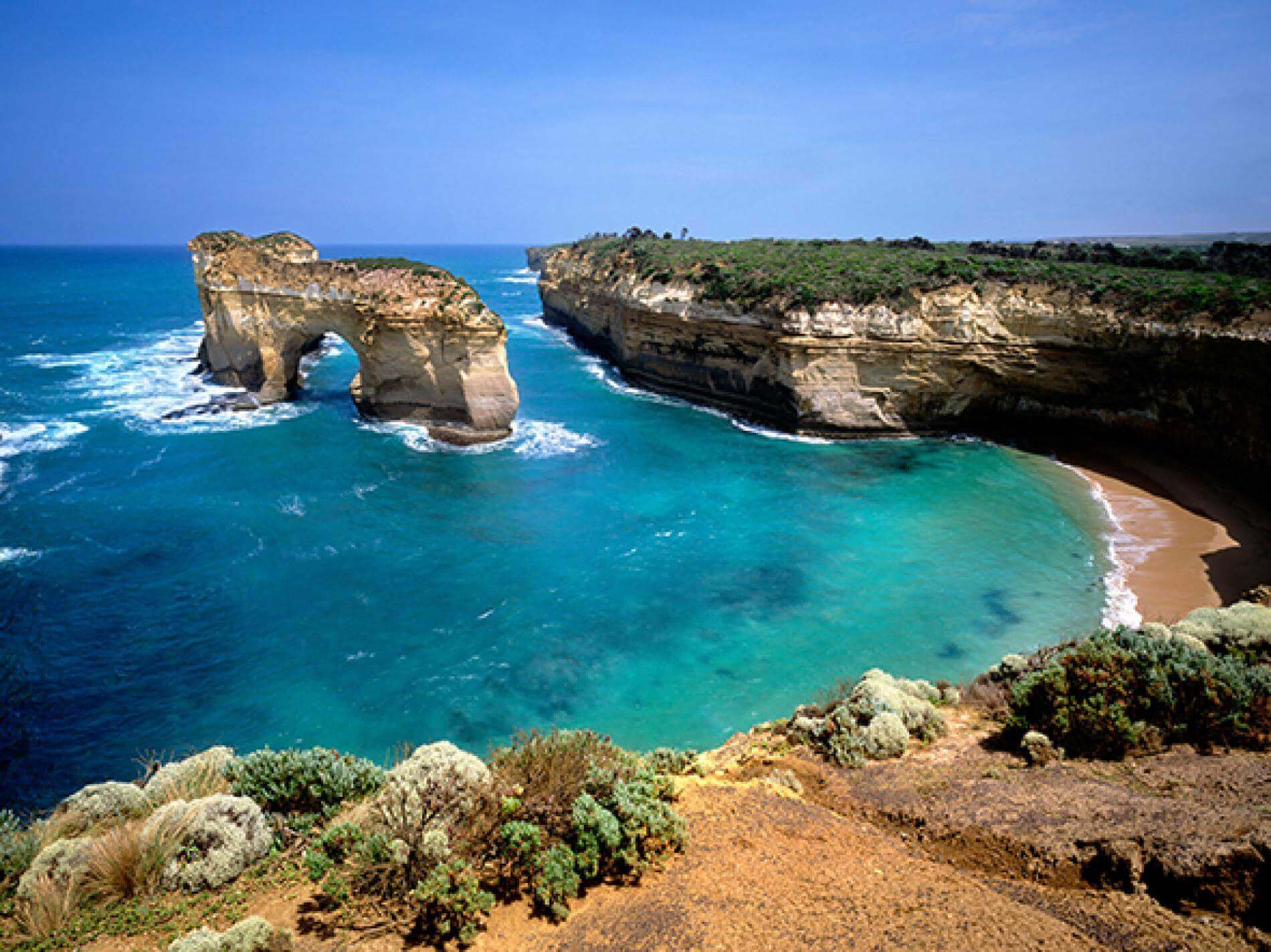 Known for its chilled-out vibes and numerous hipster bars, Melbourne is not one to miss out. Your itinerary should include Hosier Lane, with the most beautiful street art you'll ever see, and architecture and book fans shouldn't miss the amazing State Library of Victoria.
If the weather is nice, take a walk next to the Yarra River and make your way through the Kings Domain to the impressive Shrine of Remembrance war memorial. You also need to visit Queen Victoria Market, especially on a Sunday when there are many street musicians and food stands around.
Heading out of Melbourne, you shouldn't miss the iconic road trip along the Great Ocean Road. This two or three-day trip includes many stunning beaches and rock formations; the most famous one is the Twelve Apostles, which are slowly disappearing due to erosion, so you better hurry up if you want to see them!
3. Uluru and the Outback - NT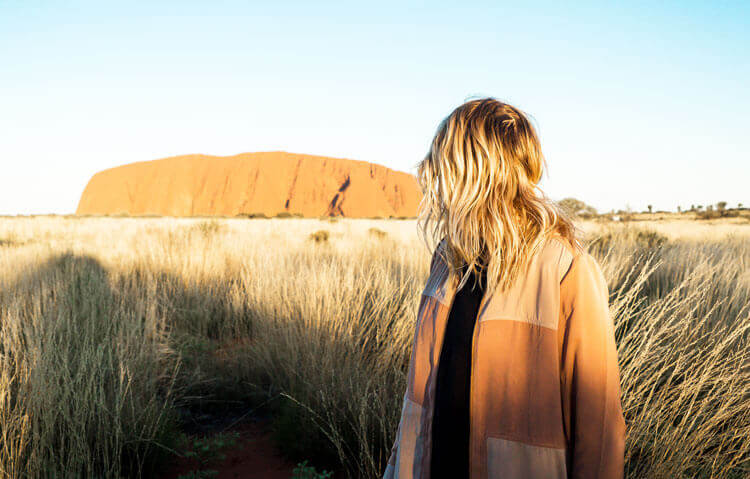 The most famous landmark in Australia is Uluru. This sacred rock is in the middle of Australia's vast desert landscape, also known as the Outback. It takes a couple of days to get there by car and it is expensive, but anyone you speak to who has visited it says it is worth it.
You'll drive for days without encountering anybody else, sleep under the most beautiful starry sky you'll ever see and feel at one with nature the whole time.
4. Byron Bay - NSW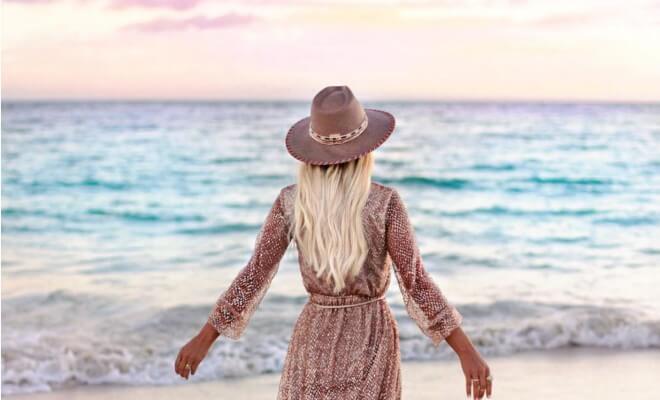 Byron Bay is known as an epicenter of Australia's counter-culture, where hippies live alongside surfers. Byron may have become more crowded and chaotic in the last few years, but its main selling points—a laid-back pace and beautiful beaches—are still just as appealing today.
5. The Gold Coast - QLD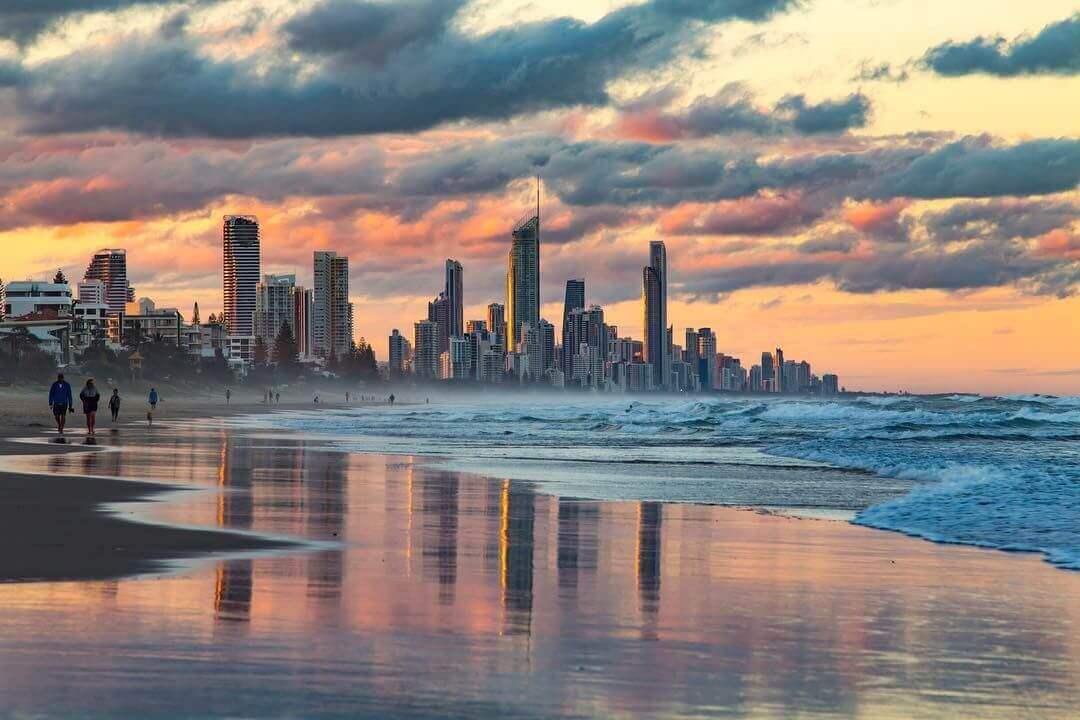 The Gold Coast is known as 'Surfers Paradise' due to its consistent waves and lively nightlife. But there is so much more to the Gold Coast than just partying. Immerse yourself in the natural wonders of the region, such as the very instagrammable sunflower fields in Allora or lush waterfalls at Tallebudgera Valley.
6. Brisbane - QLD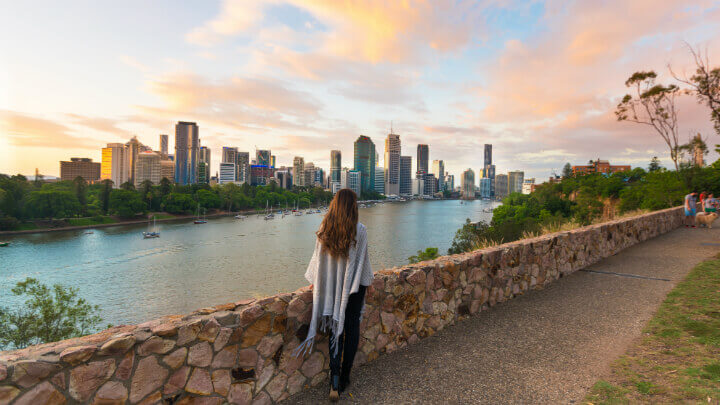 Close to the Gold Coast is the Queensland state capital, Brisbane. Some people are surprised at how different it is to Sydney and Melbourne, with its own unique vibe. Brisbane has the most beautiful botanic gardens, where you can wander around for hours.
Head to the South Bank to visit the beautiful Gallery of Modern Art and the National Library, then chill by the river in the sunshine or grab a drink and enjoy the sunset. When you're in Brisbane, you must not forget to go shopping. This city has a beautiful historical center, with many cool cafes and shops.
7. Noosa - QLD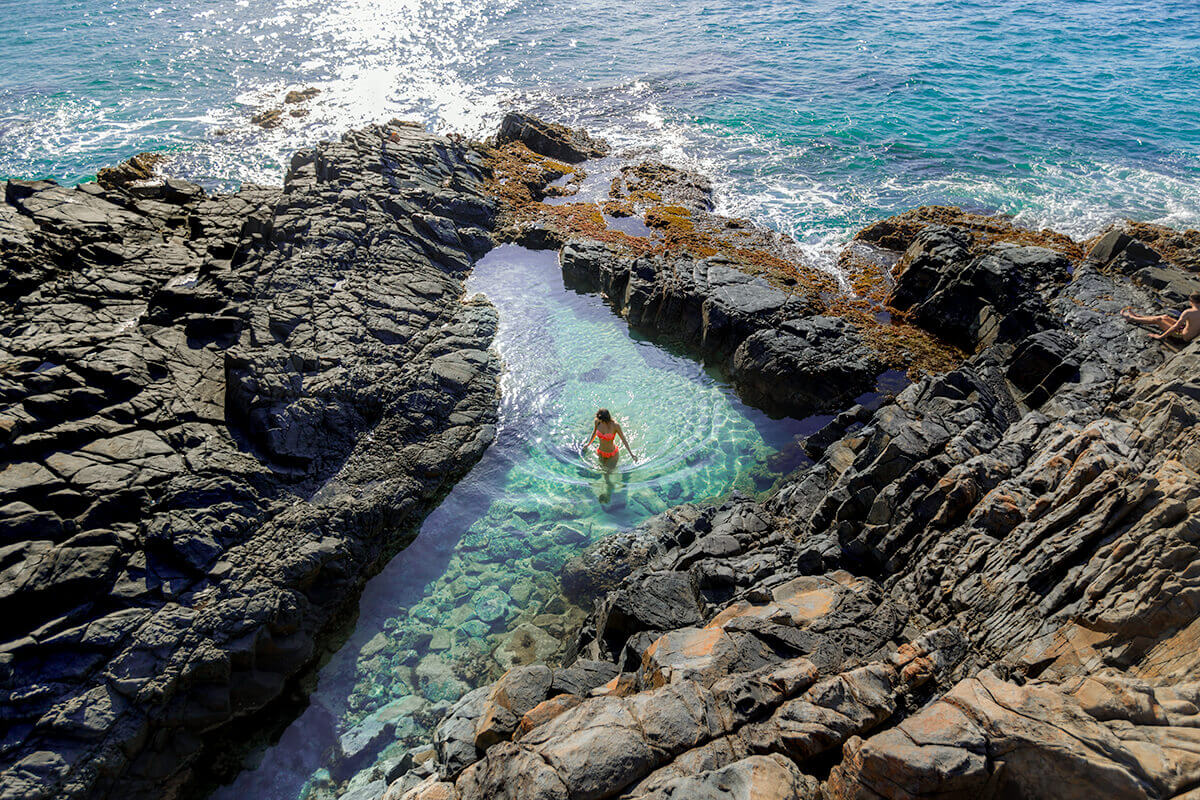 Noosa is one of my favorite places in Australia; it's the perfect beachside town to relax. This little town has the most stunning beaches and great waves all year round.
Stop and stay here for a couple of days, enjoy the coastal walk, take a sunset boat tour, and go kayaking on the Everglades. Whatever you do here, you're bound to have a great time.
8. Fraser Island and the Whitsundays - QLD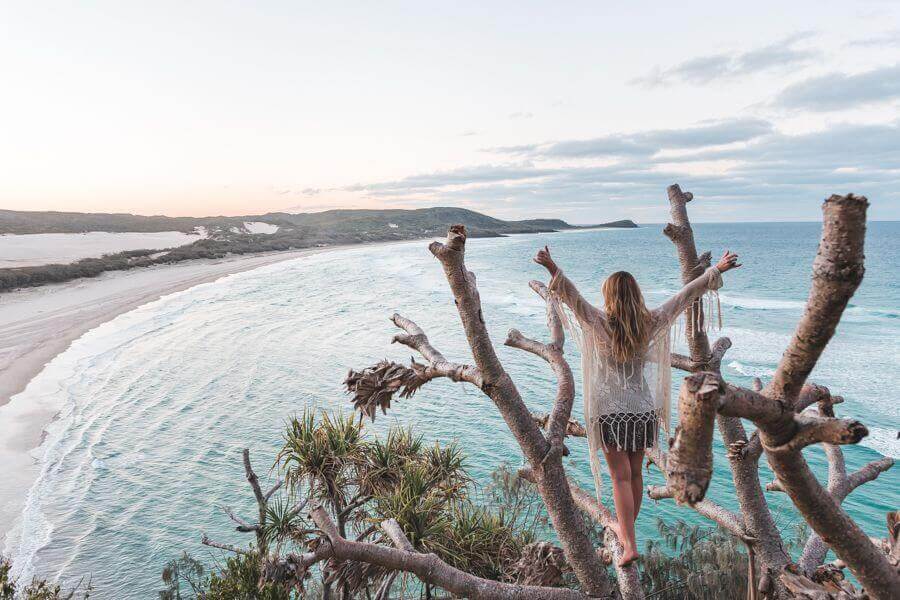 Head to the coastal town of Rainbow Beach to catch the barge to Fraser Island. Not only is it the world's largest sand island, it is also is the home to the beautiful Lake McKenzie and the sparkling Champagne Pools.
It has a great place for spotting whales and other sea life (along with the occasional dingo). When the sun goes down, head to the beach, lay back and watch the stars. It really is impressive. The little town of Airlie Beach is another starting point for an iconic Australian attraction: the Whitsunday Islands.
Book a boat tour (there are many options), and you'll find yourself transported to the most picturesque and natural white beaches and turquoise ocean. It will feel like you've ended up on a postcard. Go snorkeling, hire a paddle board or relax.
9. Magnetic Island and Cairns - QLD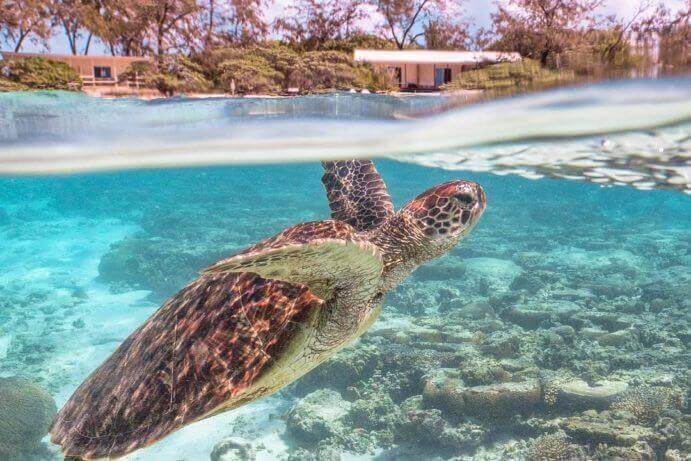 After the Whitsundays, it's time for Magnetic Island. To get here, you first have to travel to Townsville. Once on Magnetic Island, don't miss the chance to hire one of the island's iconic pink open-top Barbie cars.
Drive down to Bungalow Bay Koala Village and pet the cute animals at this beautiful sanctuary. Stop at Mission Beach if you fancy a spot of skydiving; if not, head straight to Cairns.
Day trips from here include the Great Barrier Reef, Daintree Rainforest, Cape Tribulation, and many more beautiful gorges and waterfalls in the surrounding areas.
10. Darwin - NT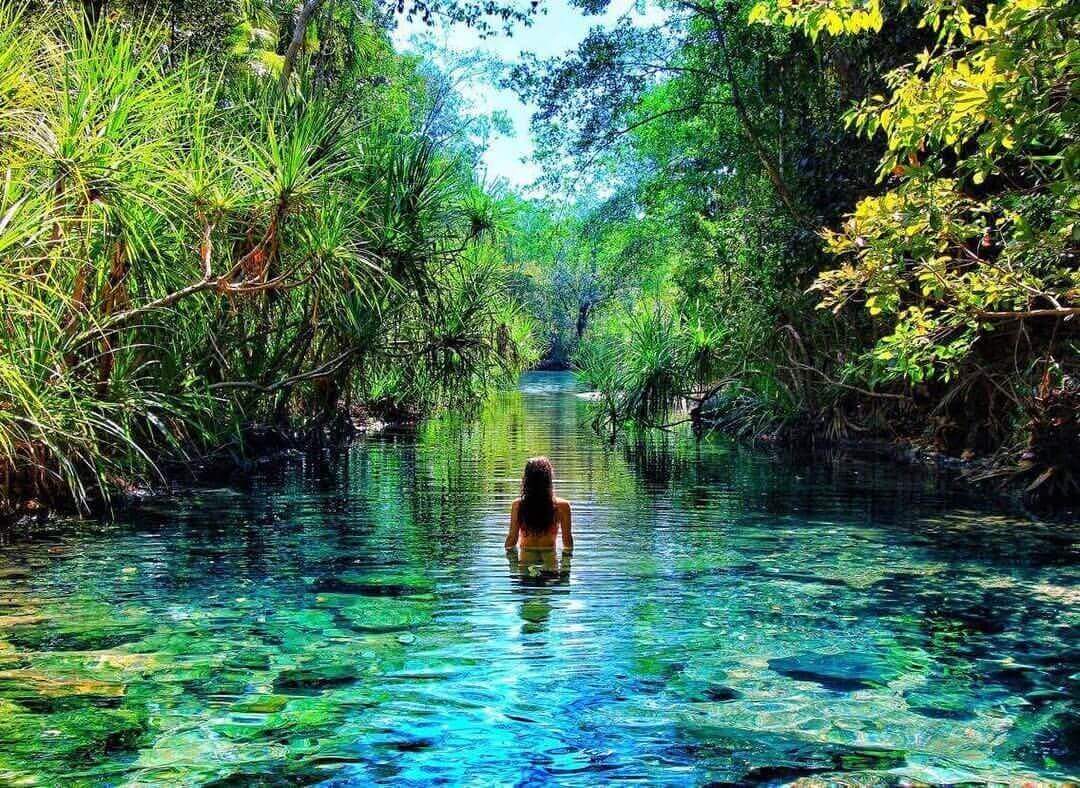 If you fancy something a bit different, head to the 'Top End' of Australia and spend some time in Darwin. Make no mistake - it is boiling here. As the sea is full of deadly box jellyfish and crocodiles - yes, that's right, crocodiles - you can't really explore the ocean here, but there are plenty of other ways to cool down.
Definitely book yourself onto a crocodile-watching boat tour; they really are amazing creatures to witness!
Our Best Selling Tour
All-Inclusive

Best of Lampang Tour

Our Best of Lampang Tour lets you escape busy tourist areas and explore Lampang, a less visited town south of Chiang Mai. This full day tour allows you to experience everyday life for the local Thai people. You will visit a one hundred year old market, an iron train bridge and the retro Kong Ta road. You'll witness Lampang street art, visit ancient temples, taste some traditional snacks and interact with locals. If exploration and culture is what you're after, this is the ideal tour for you whilst visiting Chiang Mai.
11. Perth and Fremantle - WA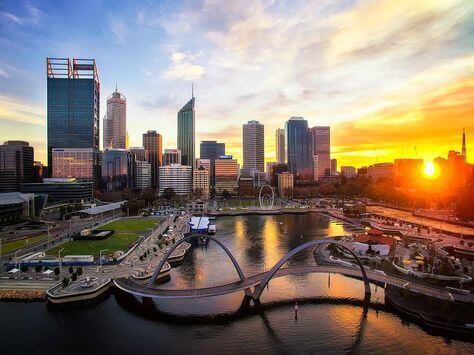 Perth is the biggest city on the west coast, and the most famous attraction here is Kings Park, as well as some amazing beaches with incredible marine life. Go to a nice pub and have a chat with the locals, who are very friendly.
You also need to visit Fremantle, where there is a charming market and many beautiful independent shops. You can also do a day trip to the Pinnacles Desert, which is filled with incredible rock formations.
12. Adelaide - SA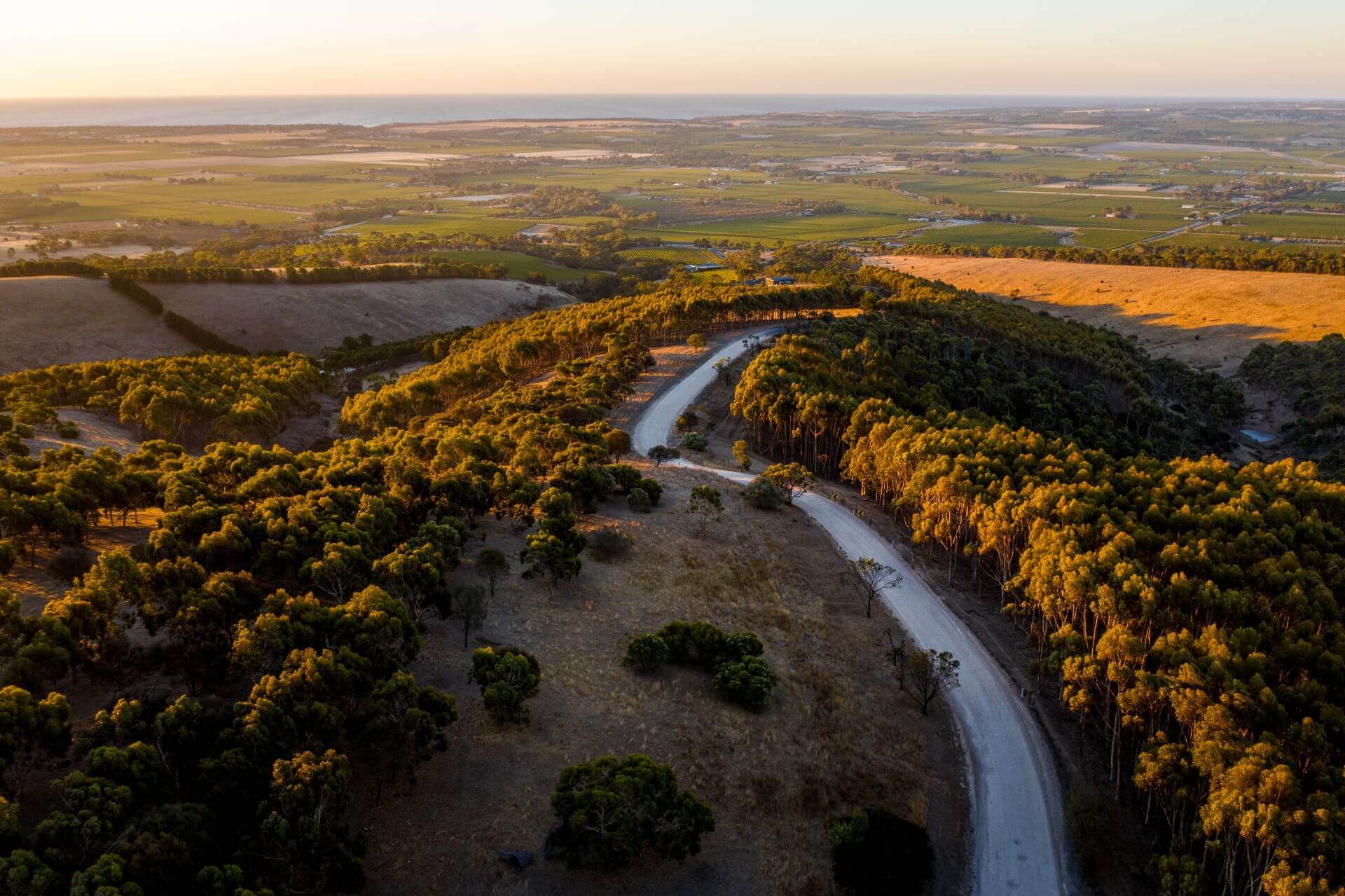 Adelaide is another city but it's nothing like Sydney or Melbourne. As it's much smaller, it has more of a 'small town' vibe.
But this is not necessarily a bad thing. Theres plenty to do here - walk around the CBD, visit the many museums and art exhibitions, catch the tram to the beach at Glenalg and of course, visit the many surrounding wineries(this is a MUST)!
Example 2 week itinerary:
Day 1 - Sydney

Day 2 - Byron Bay

Day 3 - Gold Coast

Day 4 - Brisbane

Day 5 - Noosa

Day 6 & 7 - Fraser Island and Whitsundays

Day 8 & 9 - Magnetic Island and Cairns

Day 10 - Darwin

Day 11 - Uluru and the Outback

Day 12 - Adelaide

Day 13 - Great Ocean Road

Day 14 - Melbourne
Although it is possible to see a lot in 2 weeks, I'd definitely try and stay for longer if you can! Australia is such an amazing country, and the last thing you want to do is rush it!
Although I suppose you can always come back.
For even more travel inspiration, tips and resources, check out my other latest blog posts on The Vacationer.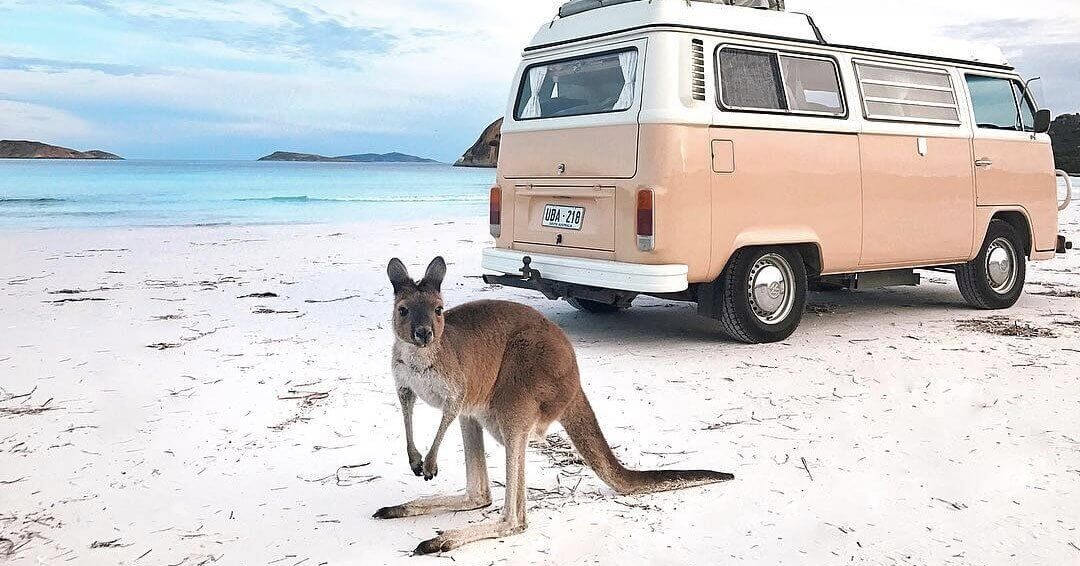 Get your VACATION on!
Expertly curated emails packed full of vacation inspiration, travel tips and more!