Top 10 Travel Essentials To Pack For Any Vacation
Top 10 Travel Essentials To Pack For Any Vacation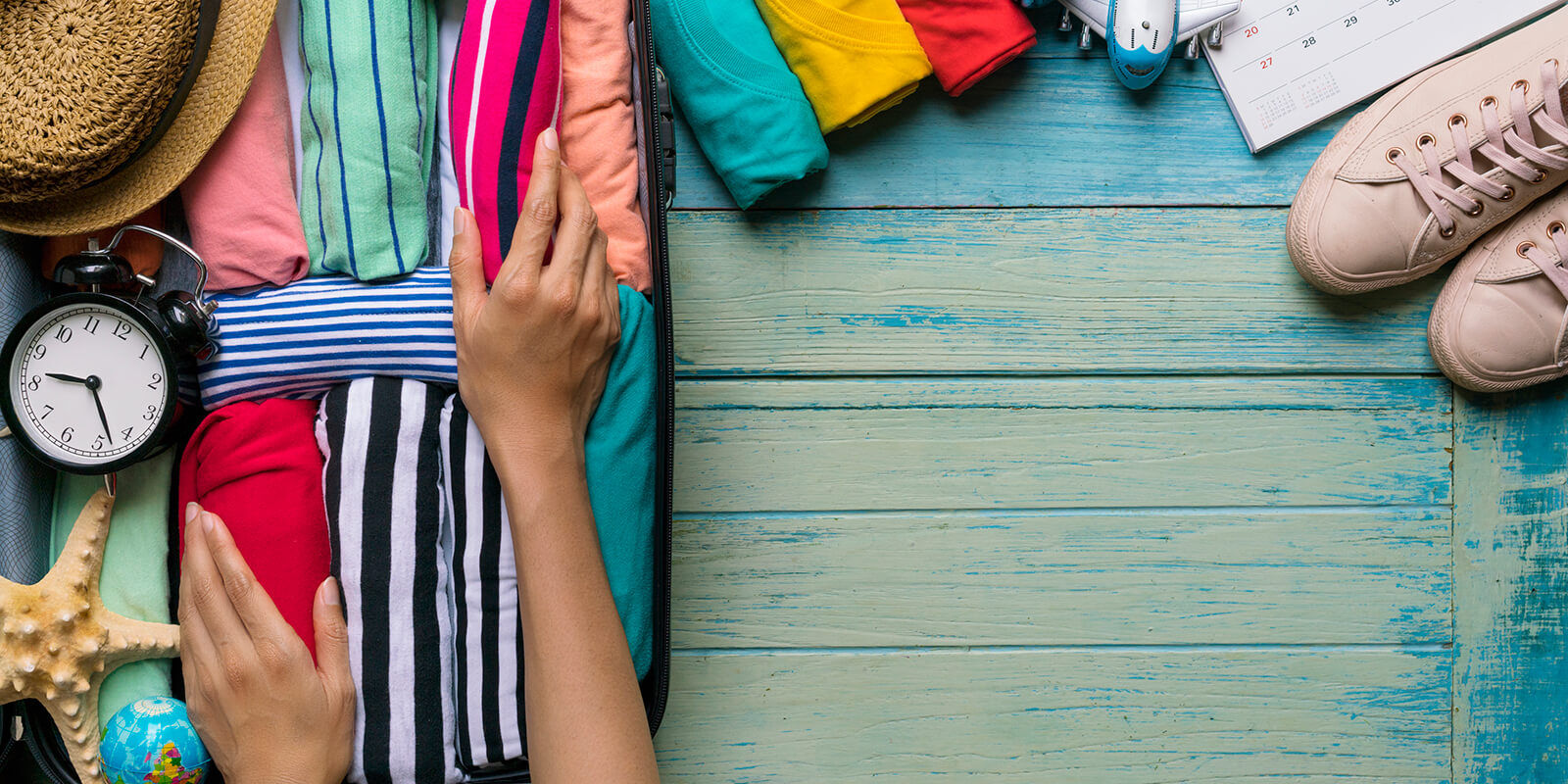 Whether it's your first trip or you're a seasoned globe trotter, it's always helpful to have a list of travel essentials to pack for your vacation. From my own experience, these 10 items have made trips easier and more comfortable and I wish I'd known about them sooner! Here are my top 10 travel essentials that will hopefully help your trip run a little smoother.
1. Headphones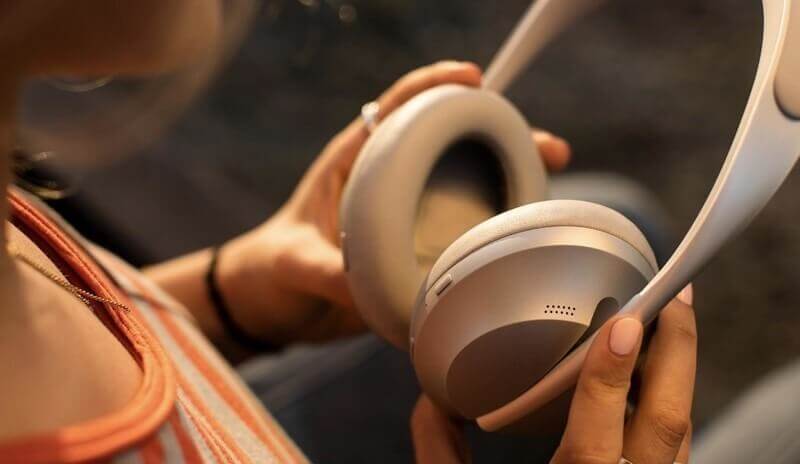 It's definitely worth investing in a decent set of headphones before you travel. I don't know about you, but these are an absolute life-saver for me when I'm traveling - I pretty much spend the entire time I'm in the airport and on the plane with them glued to my ears.
\Whether you want to escape by listening to your favorite album or get clued up on your destination by listening to some informative podcasts, headphones are essential. I personally invested in some over-ear headphones by BOSE as they feel a bit more stable. Mine also have a bluetooth feature which allows them to be wireless.
I love this feature as it means no tangled cables! If you prefer something a bit smaller the Apple Airpods are also really good.
Approximate cost: $299
I recommend: Bose QuietComfort 35 II Wireless Bluetooth Headphones
2. Travel pillow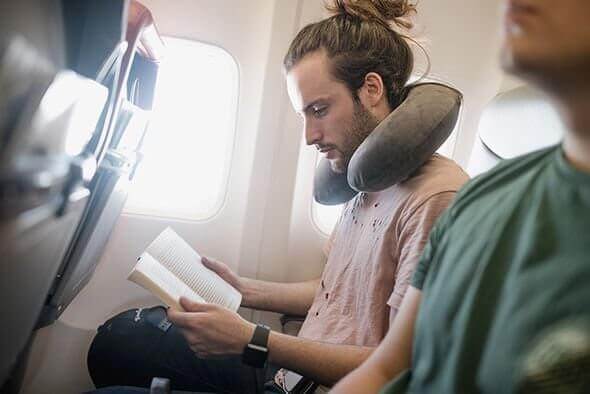 I never used to understand why people would bother taking one of these - until I tried one. Wow, they help so much! Rather than wriggling around trying to find a comfortable position that will allow you to sleep but also stop you from collapsing onto the shoulder of whoever is next to you, a travel pillow lets you to sit up straight and sleep comfortably.
You'll thank me when you wake up ready to start your holiday!
Approximate cost: $11
I recommend: HOKEKI Travel Pillow 100% Pure Memory Foam Neck Pillow
3. Portable phone charger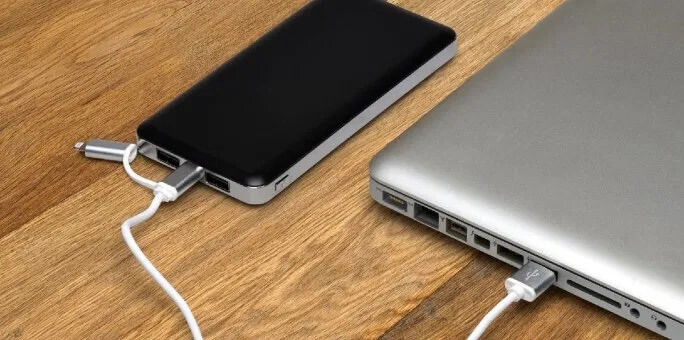 I never used to travel with one of these until recently either and honestly I don't know how I did it. iPhones and other devices barely last a day, so I was always fretting about how much battery I had left and when I would next have access to a power point.
You can get a range of power banks in different sizes - smaller ones only have the capacity to charge one phone to 50%, whilst larger ones can charge phones three times over. Choose one depending on how many devices you have and how much you usually use them to ensure no dead batteries for the duration of your trip!
Approximate cost: $20
I recommend: Anker Power Bank
4. Universal plug adapter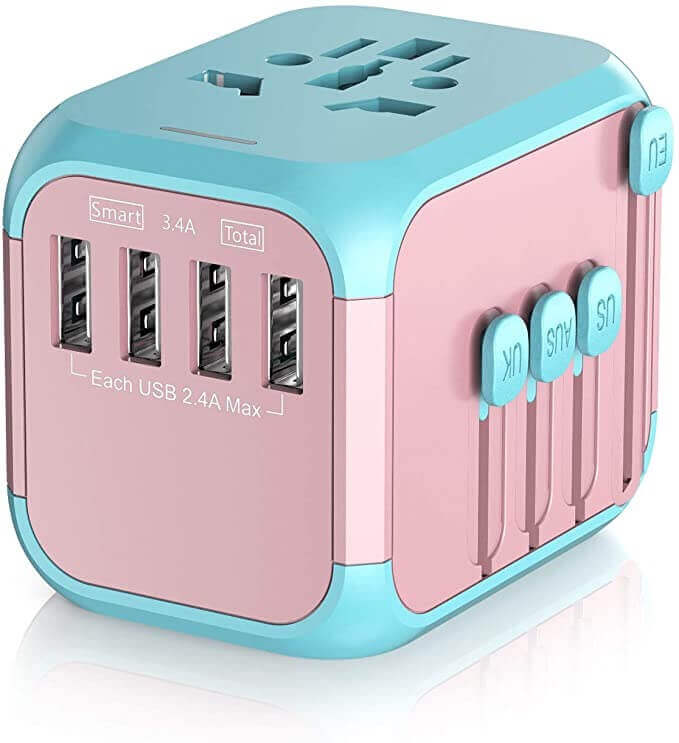 Buying the right plug adapter for your trip can be a bit of a nightmare, particularly if you are planning on visiting more than one country! They take up a fair bit of room in your luggage and can be annoying to carry if you'll only be using them for a short while. Enter the universal adapter - that's right, one adapter that covers everywhere!
It's definitely worth buying at least one of these, especially if you're a frequent traveller as they can be used again and again.
Approximate cost: $20
I recommend: SublimeWire International Power Adapter
5. Packing cubes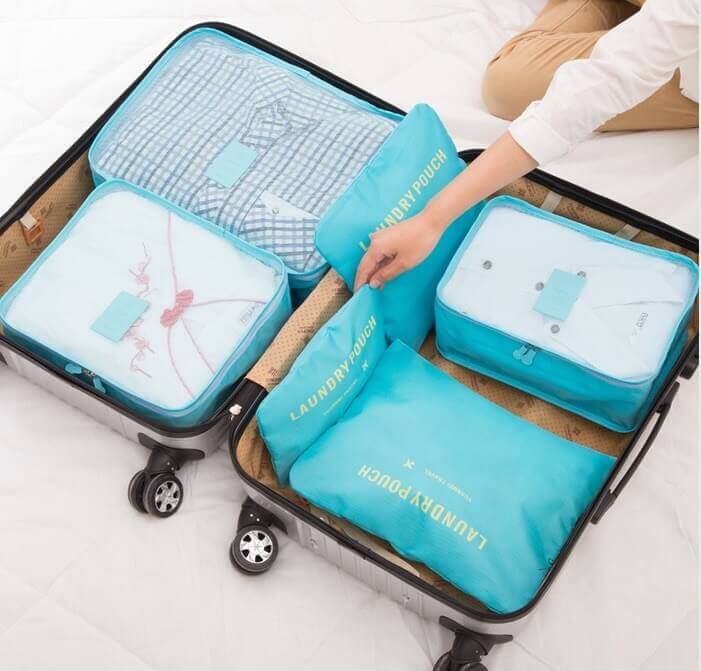 Another revolutionary product that I have no idea how I used to survive without! Packing cubes are a MUST for any trip I take now. Organize your clothes, cosmetics and other items to save space and stay organized.
These are especially helpful if you opt for taking a backpack on your trip - it saves having to pull everything out of your bag to find what you're looking for! Tip: take an extra packing cube to act as a laundry bag for your dirty clothes.
Approximate cost: $30
I recommend: eBags Classic Packing Cubes
6. First aid kit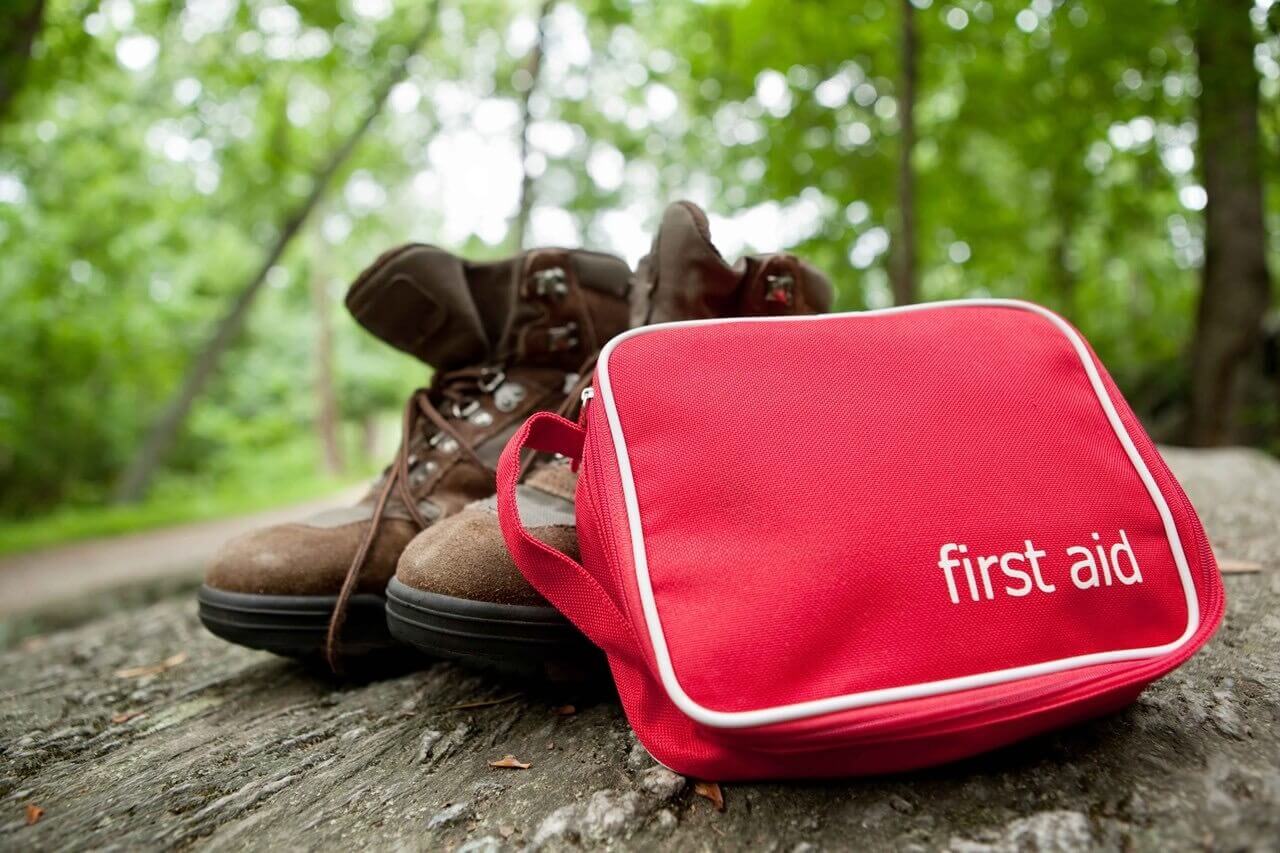 Now, the likelihood is that you won't even have to touch this on your vacation. BUT it is better to be safe than sorry. Taking a small first aid kit including a few basics like plasters, antiseptic and painkillers is always a good idea.
If you're going to a hot country where mosquitoes are present, definitely include some repellent and soothing cream for those pesky bites. You may also want to include lubricating eye drops, burn relief products and allergy medications.
Approximate cost: $18
I recommend: BratPacker Mini First Aid Kit
7. Reusable water bottle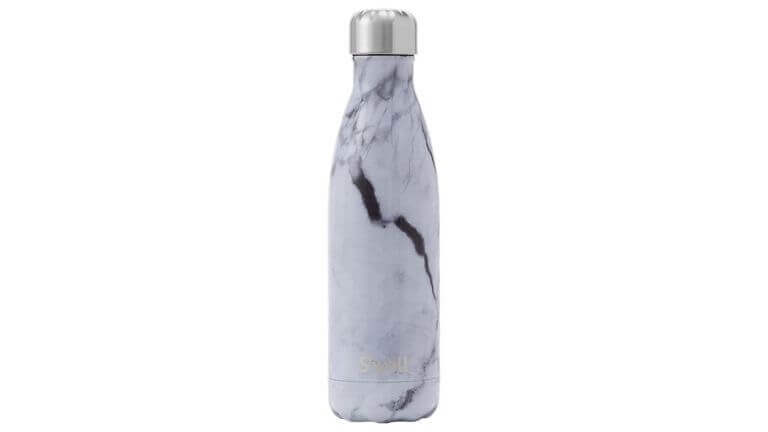 In my opinion everyone should carry one of these regardless of whether they are traveling in an effort to reduce the use of single-use plastic bottles. But if you are planning a vacation, you should definitely get one! Whether you are in the airport, spending the day hiking or exploring a city on a full-day tour - it's really important to stay hydrated.
Having your own bottle will remind you to drink more and can also save you money - fill your bottle up from your hotel (if possible and safe) rather than buying overpriced plastic bottles while you are out and about.
Many reusable bottles are insulated and so will keep your water cool all day - perfect if you're going to be out in the sun all day!
Approximate cost: $35
I recommend: S'well Vacuum Insulated Water Bottle
8. Deck of cards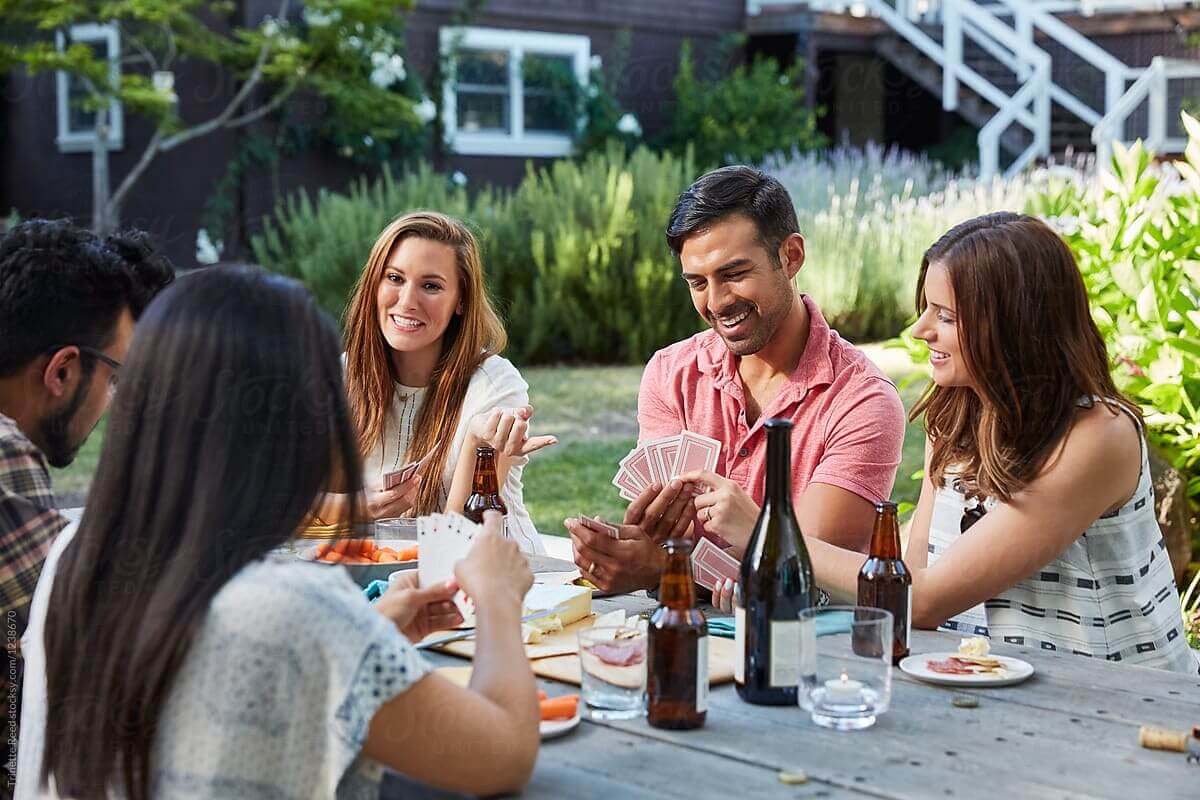 This one might seem a bit random, but trust me you will definitely use these! There's no better way to spend an evening, after a day jam-packed with activities, than chilling out with a cocktail or glass of wine playing a simple game of cards with your travel buddy.
And if you're flying solo, this is the perfect way to meet other people! Invite them for a game of cards and next thing you know, you'll be life-long pals!
Approximate cost: $5
I recommend: Bicycle Rider Back Playing Cards
Our Best Selling Tour
All-Inclusive

Cu Chi Tunnels & Mekong Delta Experience

Our Cu Chi Tunnels & Mekong Delta Experience is an all-inclusive, full-day Saigon tour, filled with culture and history. You will be collected from your accommodation by your private tour guide and spend the day visiting two of the most famous spots in Vietnam. The first stop is the Cu Chi Tunnels where you can witness the underground pathways used in the Vietnam War. The afternoon is spent on a paddle boat learning about the breathtaking Mekong Delta. This Ho Chi Minh city tour is ideal for getting out of the city and learning about Vietnam's rich history.
9. Money belt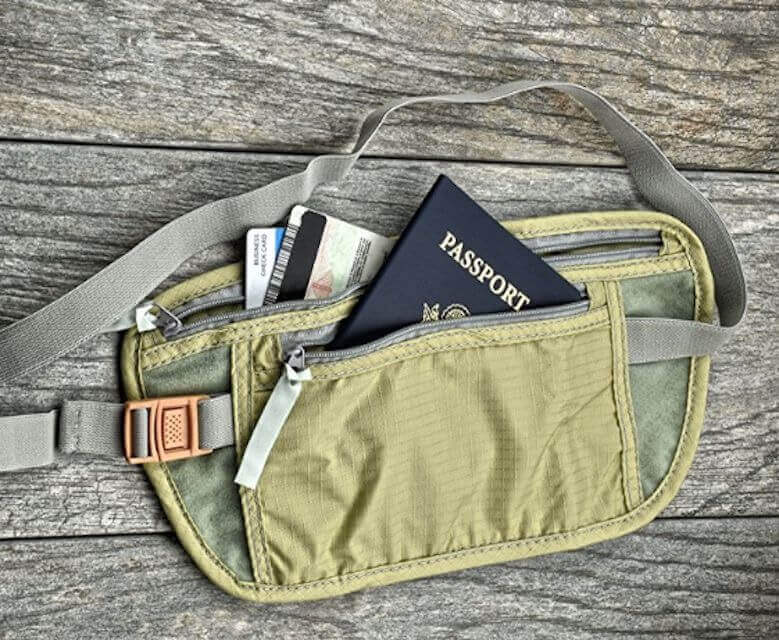 Now it may not be the most fashionable accessory around, but wearing a money belt or fanny pack allows you to keep valuables (like your passport, money and travel cards) close to your body and away from prying hands.
It also makes it easier if you have one place to put all of your most important items where they are easily accessible - saves you from rummaging around trying to find them at the check-in desk!
Approximate cost: $15
I recommend: Peak Gear Travel Money Belt
10. Journal (and pen!)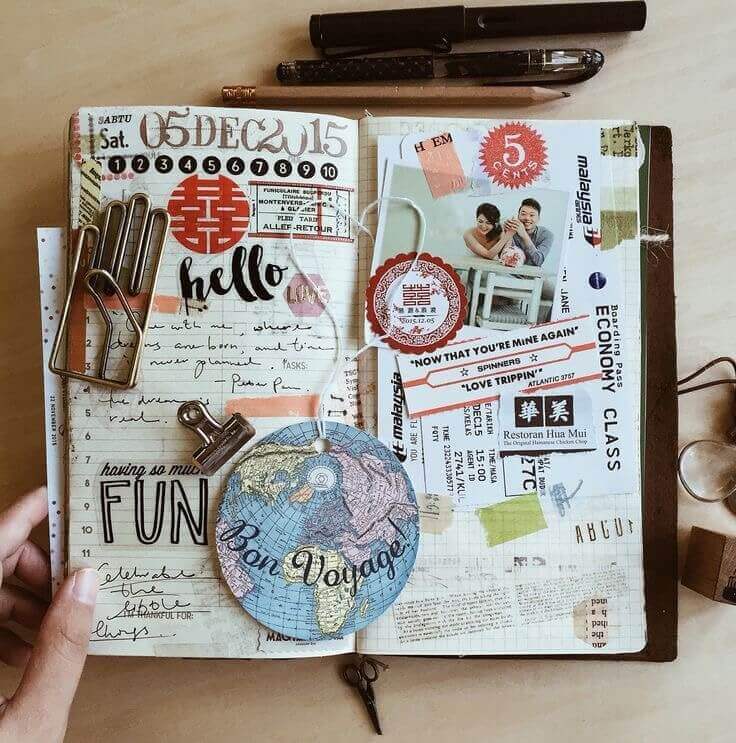 So simple, yet easy to forget. A good old-fashioned pen and notebook are incredibly handy travel essentials. You don't want to be that person waiting in line to use the one pen at the customs booth, or have to ask around your fellow passengers when it's time to fill in the landing card.
Having a notebook to jot down a phone number or useful recommendation is also super handy. Something that has also become really important to me is keeping a travel journal. Why not jot down your highlights from each day or a funny moment you experienced.
Going on vacation is amazing, but sometimes so many things happen in such a short space of time it can be difficult to remember it all! Journalling is a really nice way to keep those memories and you can read them as many times as you like once you're back home!
Approximate cost: $10
I recommend: Vintage Retro Handmade Leather Journal
Get your VACATION on!
Expertly curated emails packed full of vacation inspiration, travel tips and more!