Top 21 Places To Visit In Singapore
Top 21 Places To Visit In Singapore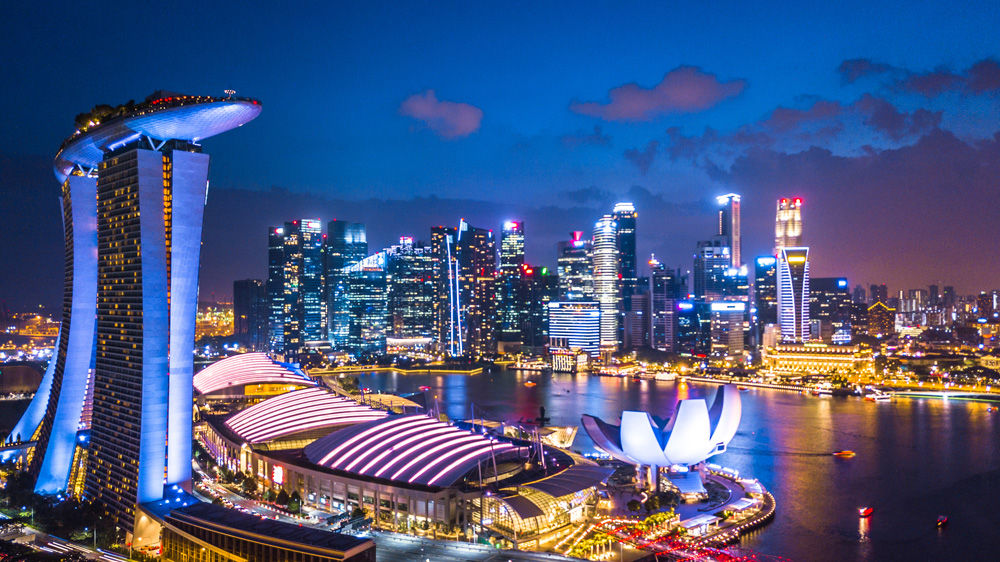 Singapore is quite unlike anywhere else in Southeast Asia. It has a certain sheen of wealth you won't find in a lot of its neighboring countries. Think of chic shopping malls, luxury hotels, and fine dining.
Yet, it still has an authentic feel, and there is so much cultural and religious history to be celebrated here. It's full of amazing things to see and do - so many you might be unable to fit them all in! Here are the 21 top places and attractions you have to visit if you come here. They'll have you planning a trip to Singapore right away!
Our Top Trending Singapore Tours
1. Gardens by the Bay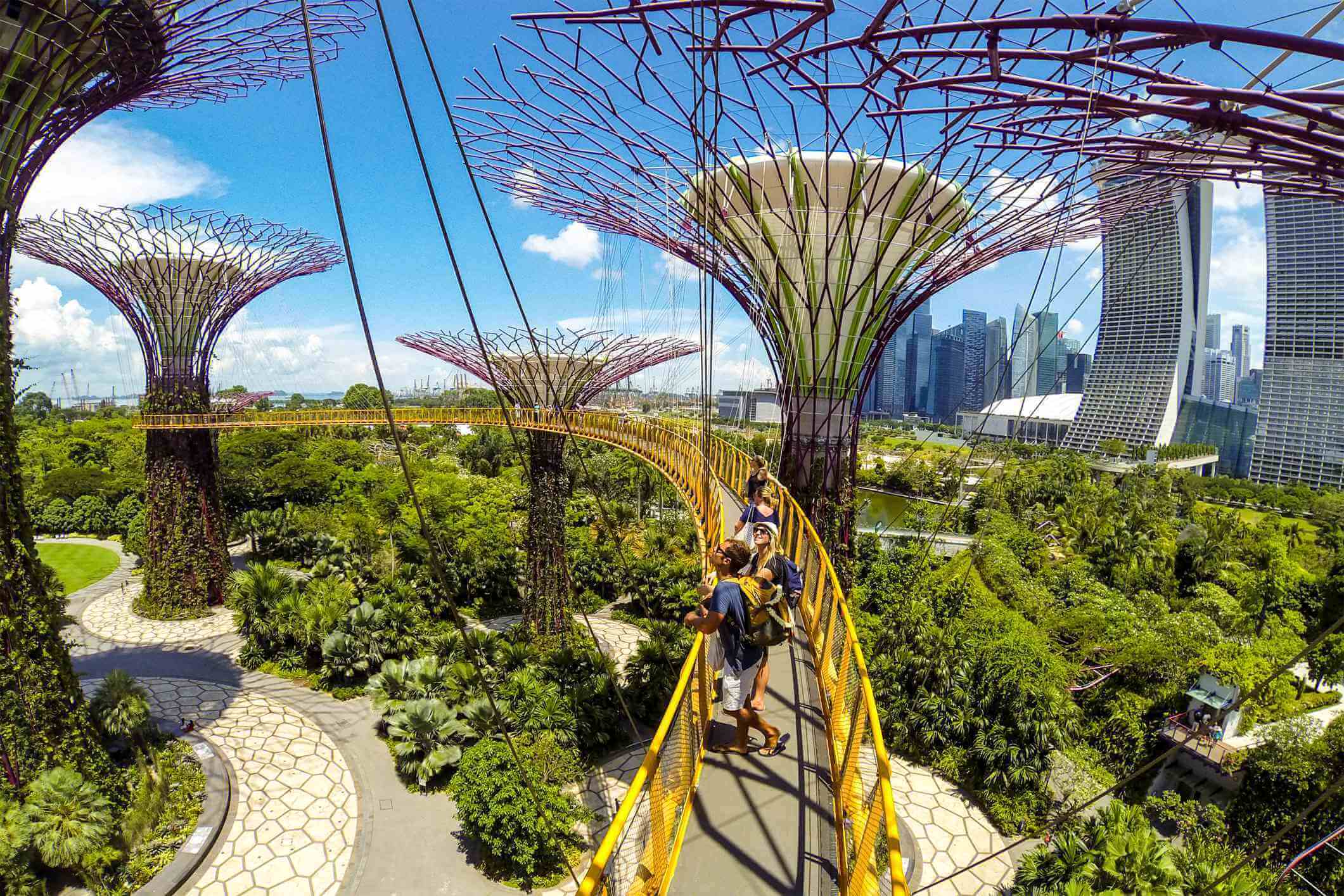 Arguably Singapore's most famous attraction - Gardens by the Bay are a MUST. Open in 2012, the environmentally sustainable design was built to help increase the amount of green in the city.
The Supertrees, Cloud Forest, and Flower Dome have helped to make Singapore one of the greenest cities in the world, with 30% coverage. They also look absolutely incredible, making the gardens the perfect place to get some awesome Instagram shots and then kick back and relax with a picnic.
You can roam the outdoor gardens for free, but if you'd like to enter the conservatories, adult tickets are $28 (definitely worth it). Be sure to check out the gardens during the day but also at night when they light up and illuminate the city.
2. Changi Experience Studio at Changi Airport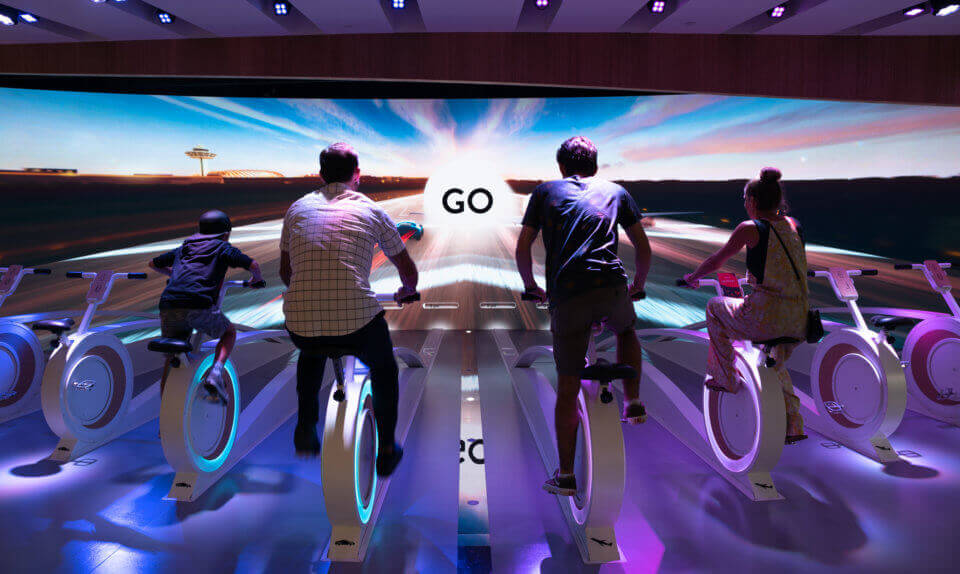 The Jewel Changi Airport in Singapore has been voted the best airport in the world numerous times, and it's easy to see why. The enormous modern airport has everything you could want and more!
So much so that it has become a destination in itself, featuring an entertainment deck, movie theatre, rooftop gardens, an art gallery, a luxury spa, and now the Changi Experience Studio - you could spend days here!
The Changi Experience Studio is an exciting virtual experience that offers visitors an insight into the past, present, and future of exactly how Changi airport is run using state-of-the-art technology. Enjoy over 20 different one-of-a-kind interactive exhibits. Adult tickets are around $15, and the entire exhibit will take you at least 2 hours to get around!
3. S.E.A. Aquarium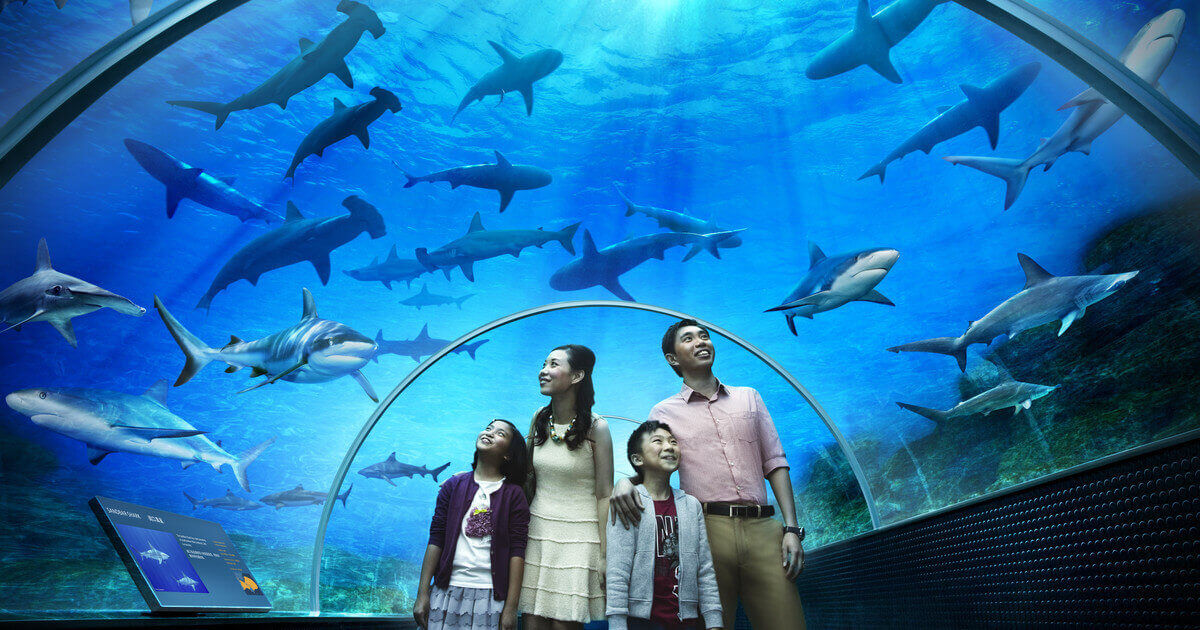 This huge aquarium houses over 1,000 different species of marine life, including hammerhead sharks, bottlenose dolphins, stingrays and more! With over 49 different habitats, it's a great place for anyone fascinated by the wonders of the sea.
The aquarium offers daily feeding shows as well as special experiences such as animal encounters, diving experiences and even shark encounters! A really great place to spend the day and adult tickets start at only $30.
4. Singapore Zoo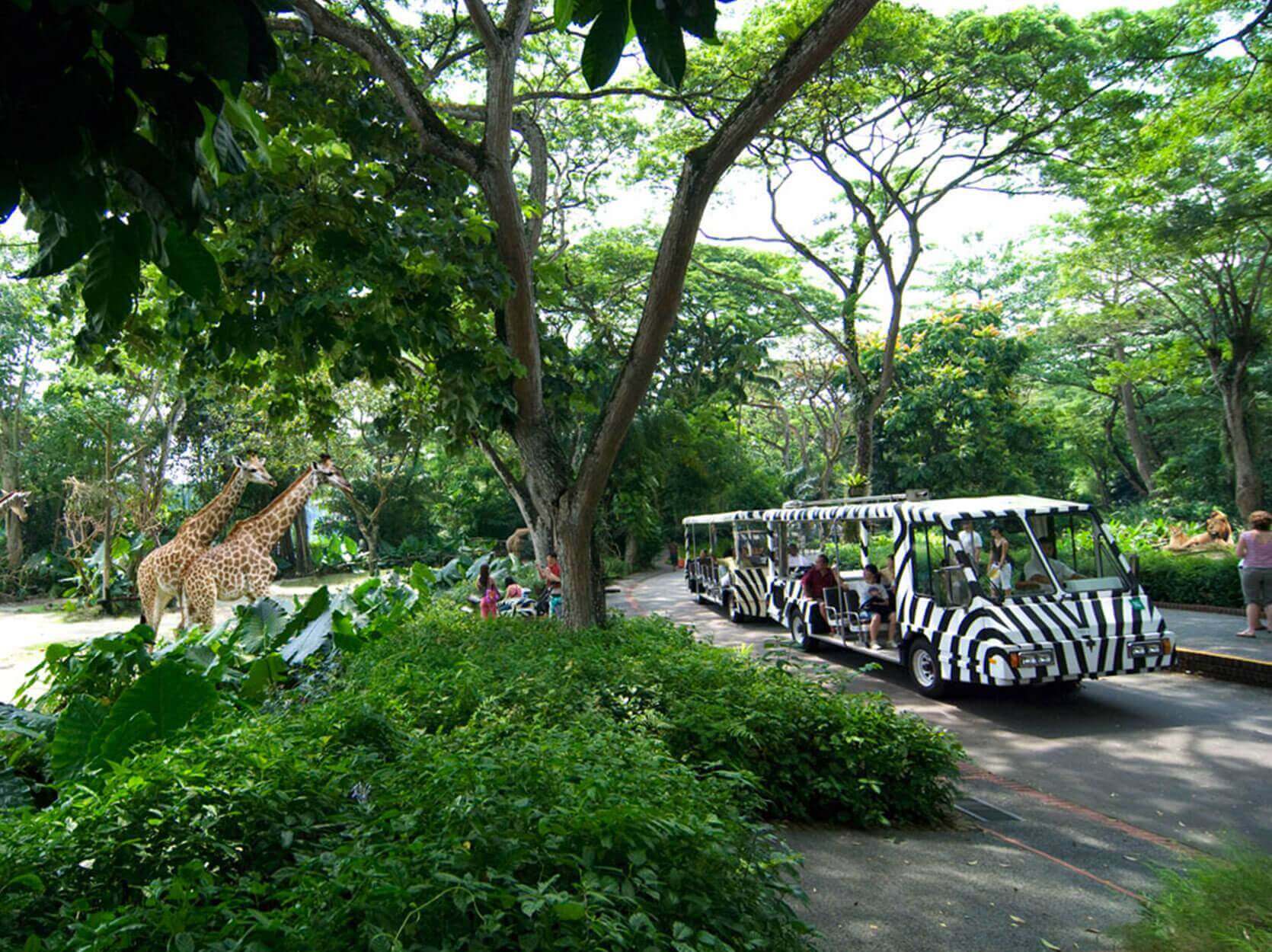 Known as the world's best rainforest zoo, this is one of the main attractions in Singapore. Home to 39 different species of animal including cheetahs, elephants and crocodiles there is plenty to see here.
The zoo puts on daily feeding shows that focus on educating people about the endangered animals they house and why conservation is so important. A fun day out for everyone! Tickets start at $28.
5. Botanical Gardens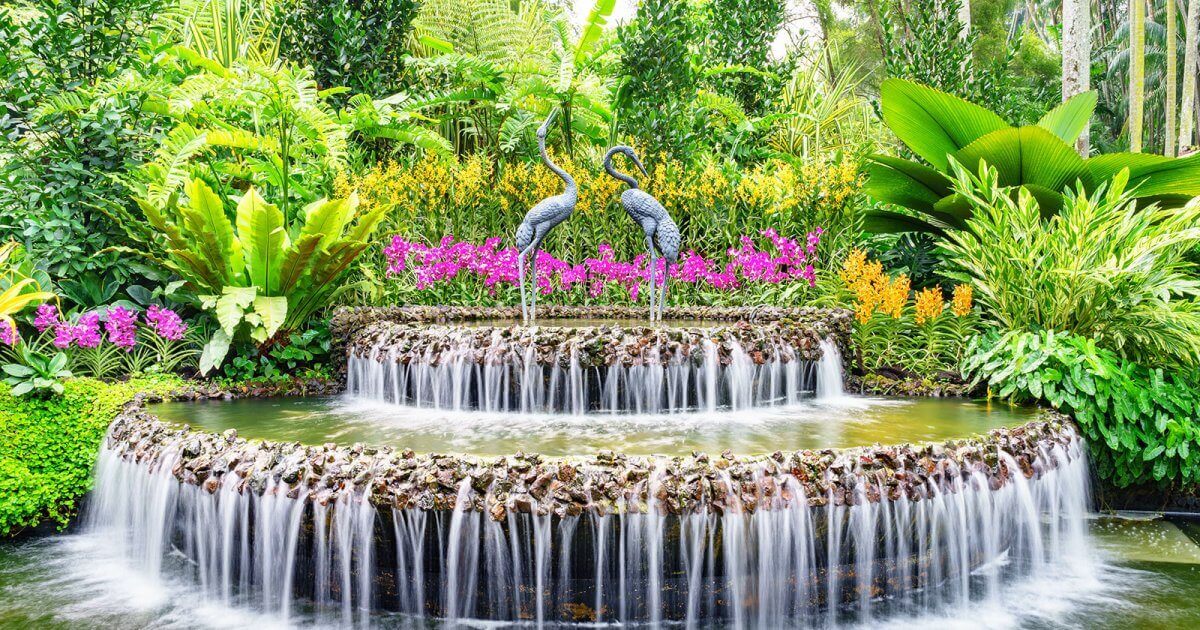 The Botanical Gardens earned Singapore its first UNESCO World Heritage nomination. The gardens preserve pieces of Singapore's wild heritage and show it off to visitors in a really beautiful way.
The gardens are home to over 10,000 species of flora and cover an impressive 82 hectares of land - so be prepared to spend the whole day here! Wander the gardens, enjoy a picnic, take some amazing photos and maybe even return to your younger days and fly a kite!
6. Sip an original Singapore Sling cocktail at Raffles Hotel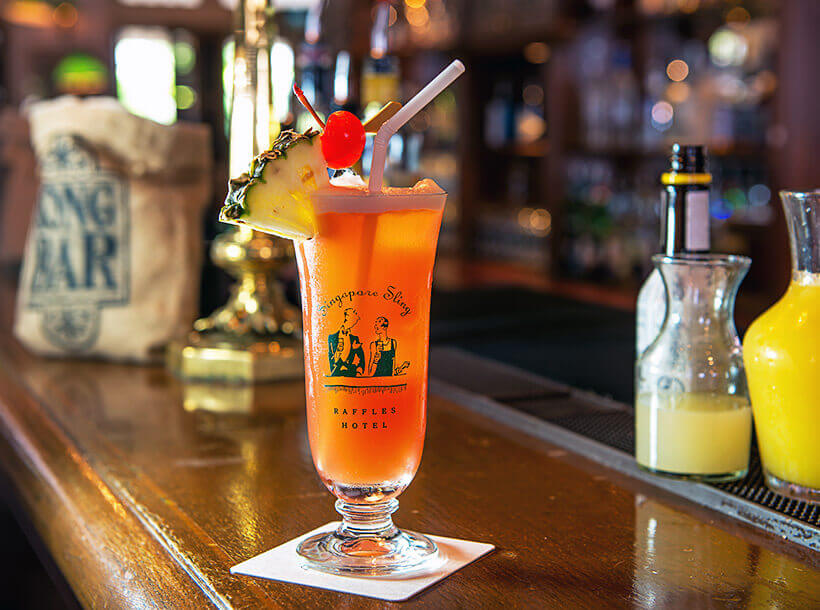 Head to the Long Bar at Raffles Hotel to get an original Singapore Sling cocktail. Created by Raffles barman Ngiam Tong Boon in 1915, the gin-based cocktail is now considered a classic and the national drink of Singapore.
It may be a little pricier than your average cocktail but enjoying it in the old-school interior of the Long Bar is well worth it. Cheers!
7. MacRitchie Reservoir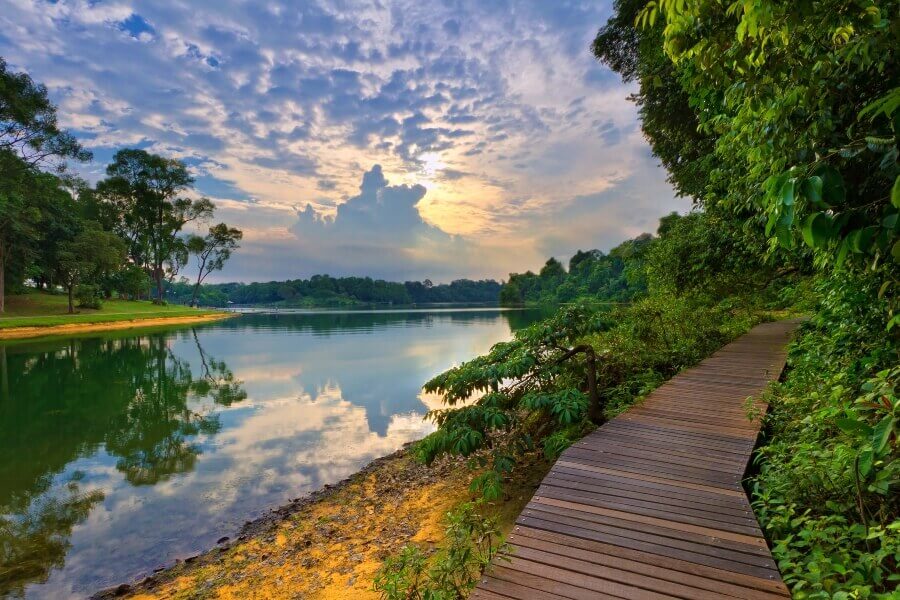 MacRitchie Reservoir Park, previously known as Thomson reservoir, is Singapore's oldest reservoir. It has an interesting history as it was donated by philanthropist Tan Kim Seng.
The original reason behind building this place was actually to store rainwater, and it still is a part of Singapore's water catchment system. But apart from that, the reservoir serves as a place where nature lovers and water sports enthusiasts can gather.
The tree-top walk allows you to walk through the tall trees and take in the beauty of the place. The hike is peaceful and pretty easy-going, although the entire walk is around 11km so be prepared for this. Open 9 am-5 pm daily; this place is definitely worth checking out!
8. Siloso Beach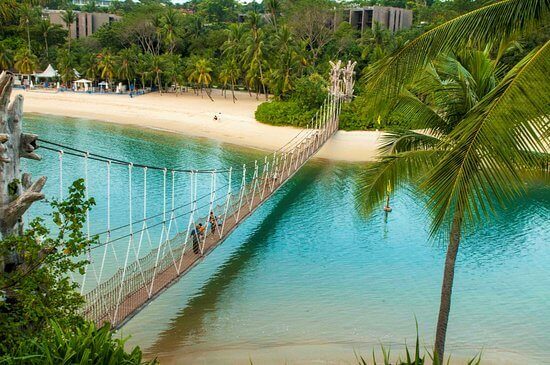 Probably the busiest beach in Singapore, located on Sentosa island, Siloso beach is full of restaurants, bars, and fun activities for everyone to enjoy. Take a dip in the warm water, relax in the sun, indulge in amazing food, or even treat yourself to a shopping spree here.
And when darkness falls, enjoy the amazing nightlife! If you happen to be here at the new year, prepare yourself for some incredible celebrations on this beach!
9. Bukit Batok Hill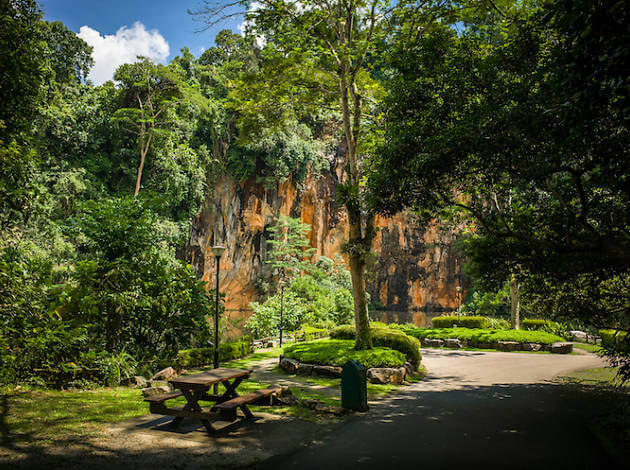 Bukit Batok is one of the more romantic places to visit in Singapore. Situated in the western region of Singapore, Bukit Batok was once covered by pineapple and rubber plantations back in the early 20th century. But in the early 1940s, industrialization started to happen here.
Now, it is well-maintained and has some interesting places for tourists to explore. The sweeping hills offer beautiful views of crystal clear waters and it's a great place to find some calmness and serenity away from the city. Take a walk through the rough roads which run through the forests and be in the lap of lush greenery.
10. Tanjong Beach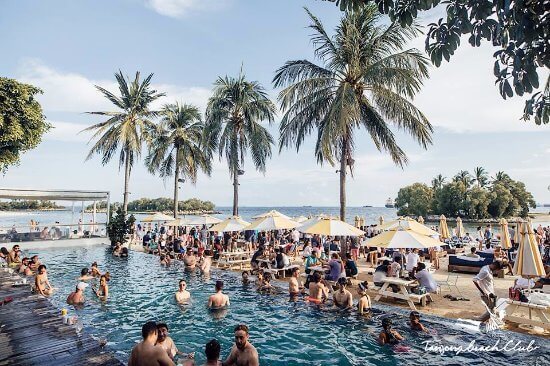 Still, on Sentosa Island but a little more remote compared to Siloso, Tanjong beach is private and picturesque. With a more chilled-out vibe, this beach is definitely aimed more at adults. There are shady palms to relax under and enjoy the scenery, but if you fancy something a bit more luxurious, head to the famous Tanjong Beach Club(TBC).
The club has a casual bar with beach-side seating and a restaurant with gourmet offerings. It also rents lounge chairs and day beds around its seaside infinity pool.
After dark, TBC becomes a happening nightlife venue for popular DJ dance parties and special events.
11. Marina Bay Sands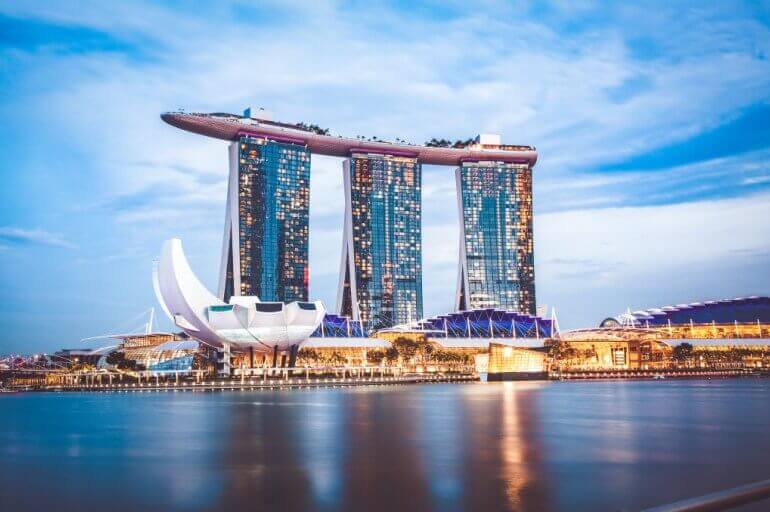 Marina Bay Sands is Singapore's most iconic hotel and luxurious resort that boasts the largest infinity pool in the world and irresistible views of Singapore's skyline. Featuring countless other luxurious facilities, including world-class meals, a fitness center, entertainment, shopping avenues and more, you definitely won't be bored here.
If you're a hotel guest, you can roam for free; if not, a day ticket is around $20. From the observation deck, you can enjoy amazing views of the nearby Gardens by the Bay.
12. Singapore Flyer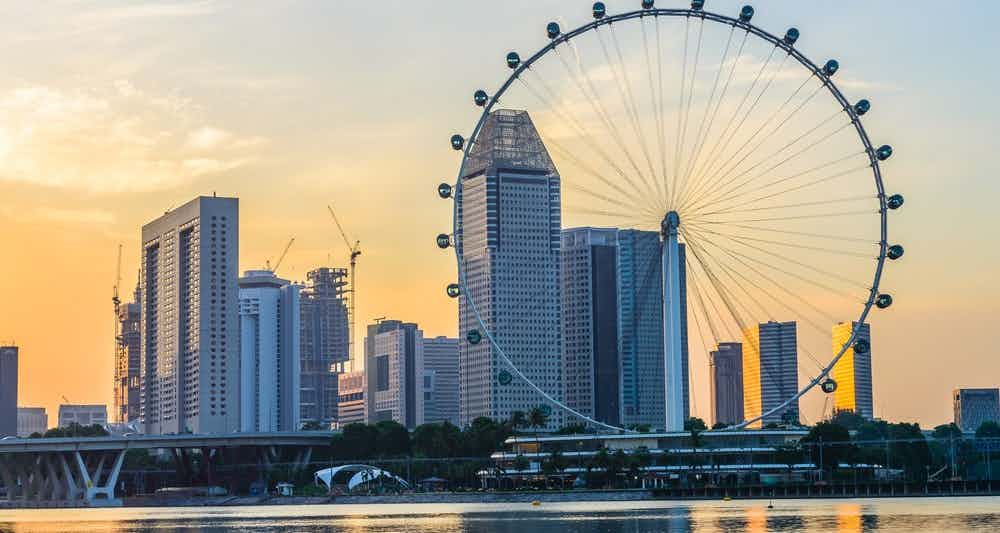 If the observation deck at Marina Bay Sands Resort doesn't satiate your desire for one-stop sightseeing in Singapore, try the Singapore Flyer - the world's highest giant observation wheel.
Not just the Singapore skyline, you can also view the Indonesian Spice Islands and Malaysian Johor Strait from here. If heights aren't your thing, you might want to give this one a miss!
13. Universal Studios Theme Park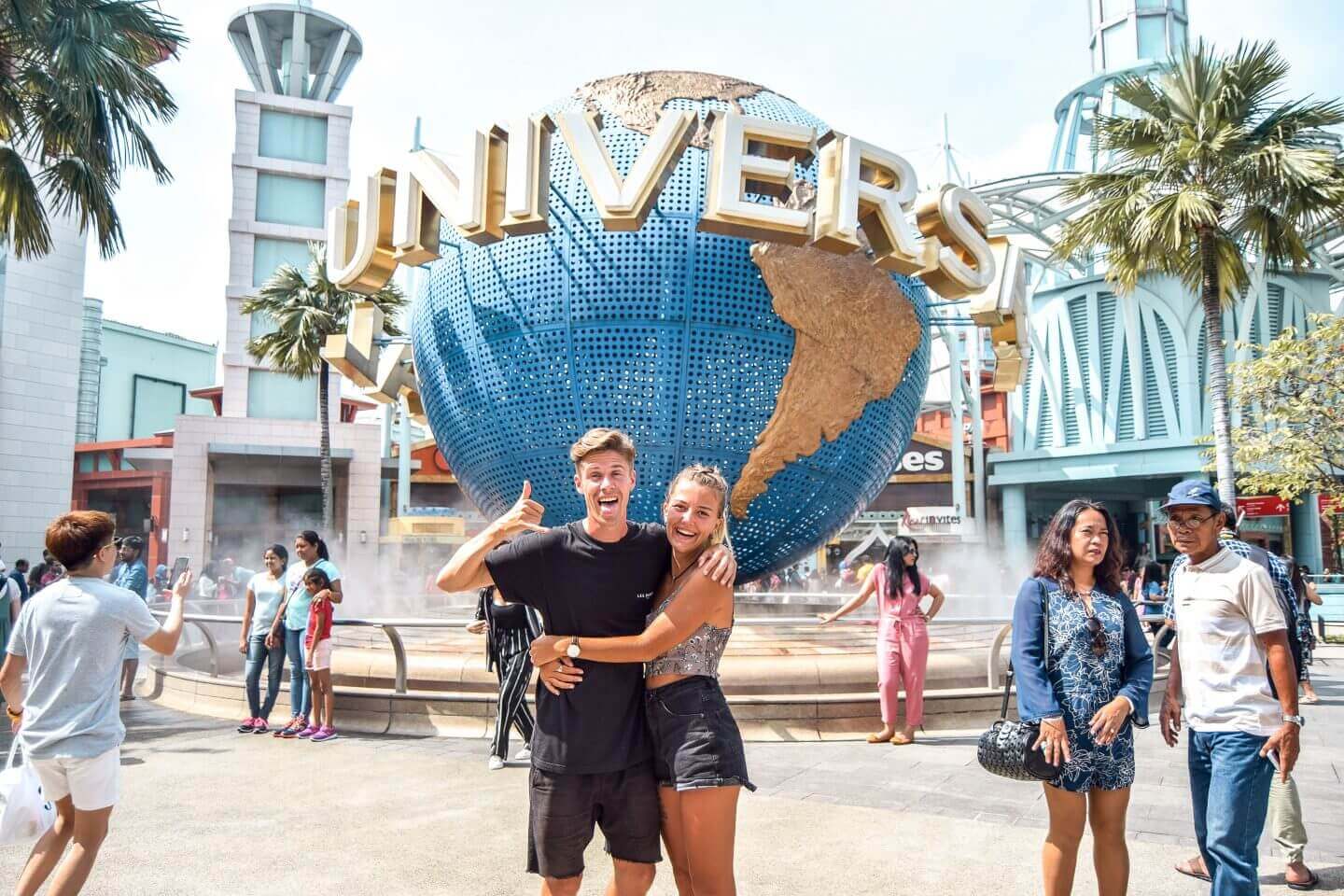 Let's be honest; who doesn't love a day at a theme park? And the Universal Studios Theme Park in Singapore is definitely one of the best, whether you're going with kids or not!
Enjoy rides based on all your favorite movies - Shrek, Madagascar, and Transformers, to name a few. An adult day ticket costs around $60, but it's so worth it. I guarantee you'll have a blast!
14. iFly Singapore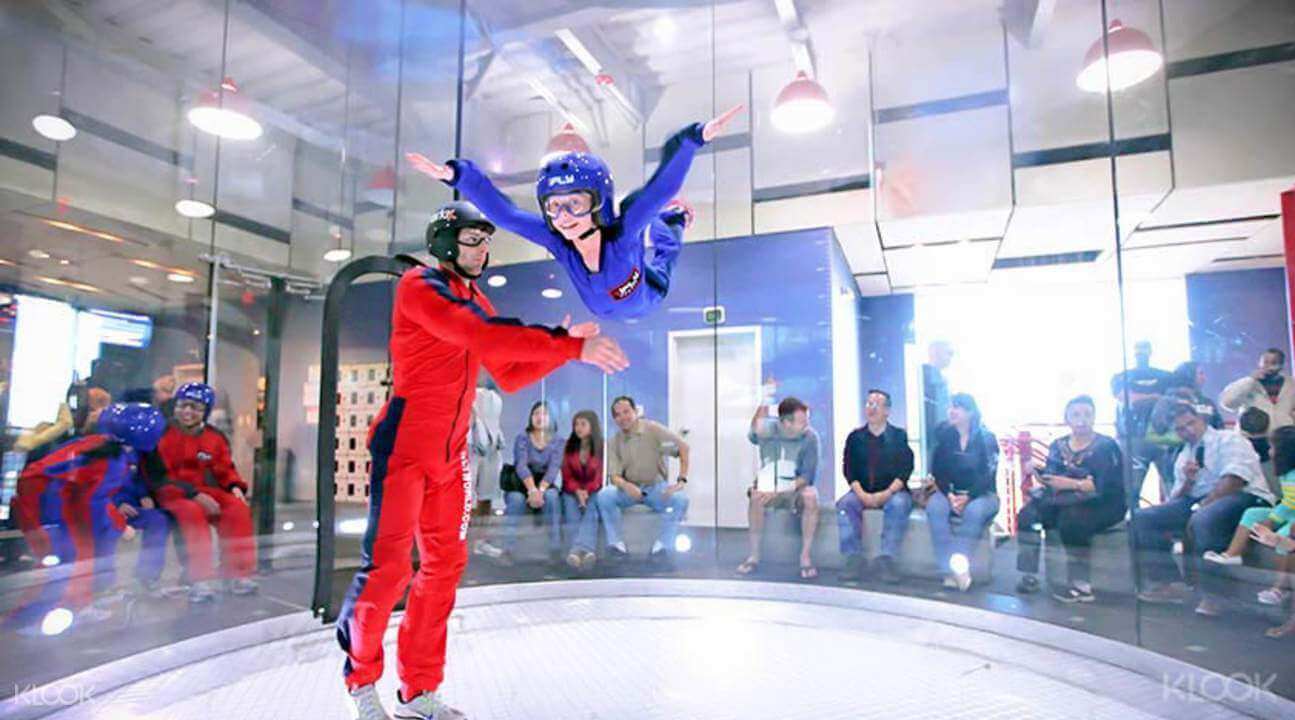 Too scared to try skydiving? Well, how about an activity that offers you exactly the same experience without the risks? Just get to iFly in Singapore which will throw you in the "air" and have your adrenaline surging in no time!
Thanks to the concept and technology of virtual that this place uses, they'll literally make you feel like you have jumped out of an aeroplane flying at a height of 13,000 feet and are now hurling towards the ground.
Before the activity, you'll be given a short training and induction session by trained professionals, following which you'll suit up and be taken into an indoor wind tunnel designed to replicate an actual skydiving experience. Awesome!
15. Clarke Quay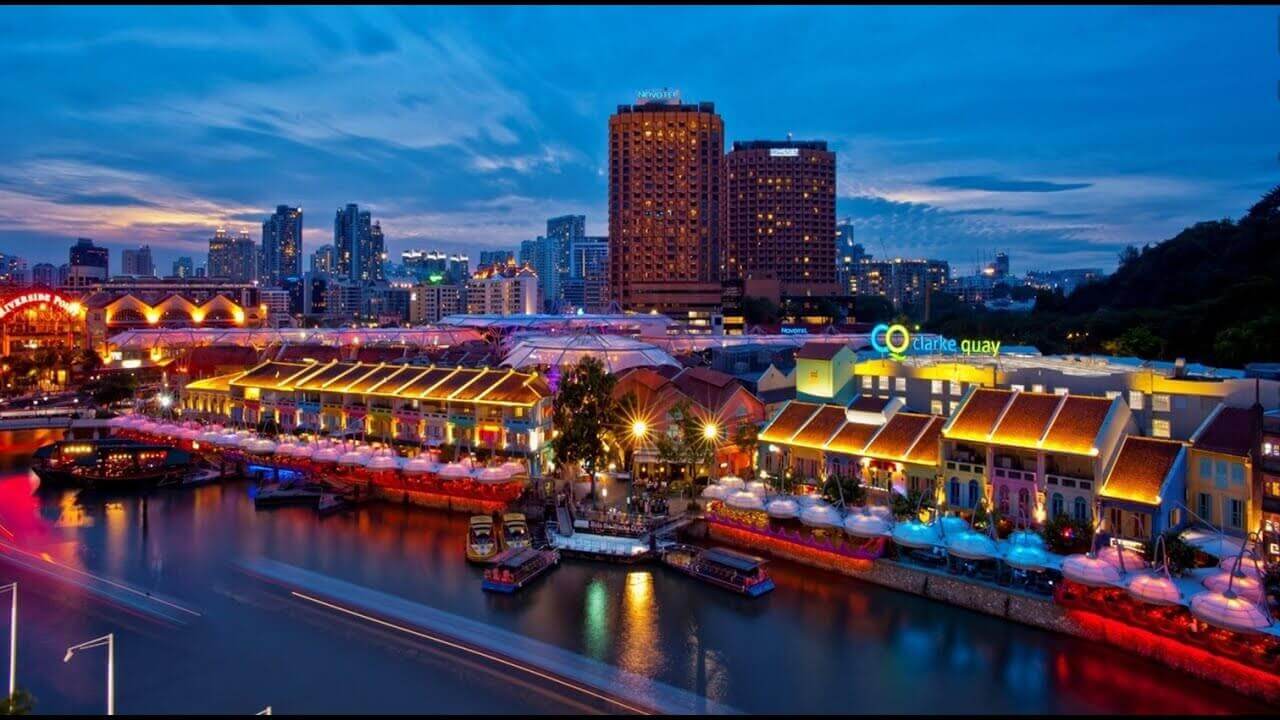 Clarke Quay is a riverside quay in Singapore, famous for its great nightlife. There are heaps of nightclubs and pubs to enjoy here. One of the other main attractions are the floating restaurants which have been converted into Chinese junk. The area comes alive in the evening, and the views of the Singapore River are beautiful.
Take a boat cruise along the river, have a go on one of the many fairground rides, indulge in delicious food, and dance the night away with a cocktail in hand!
16. Orchard Road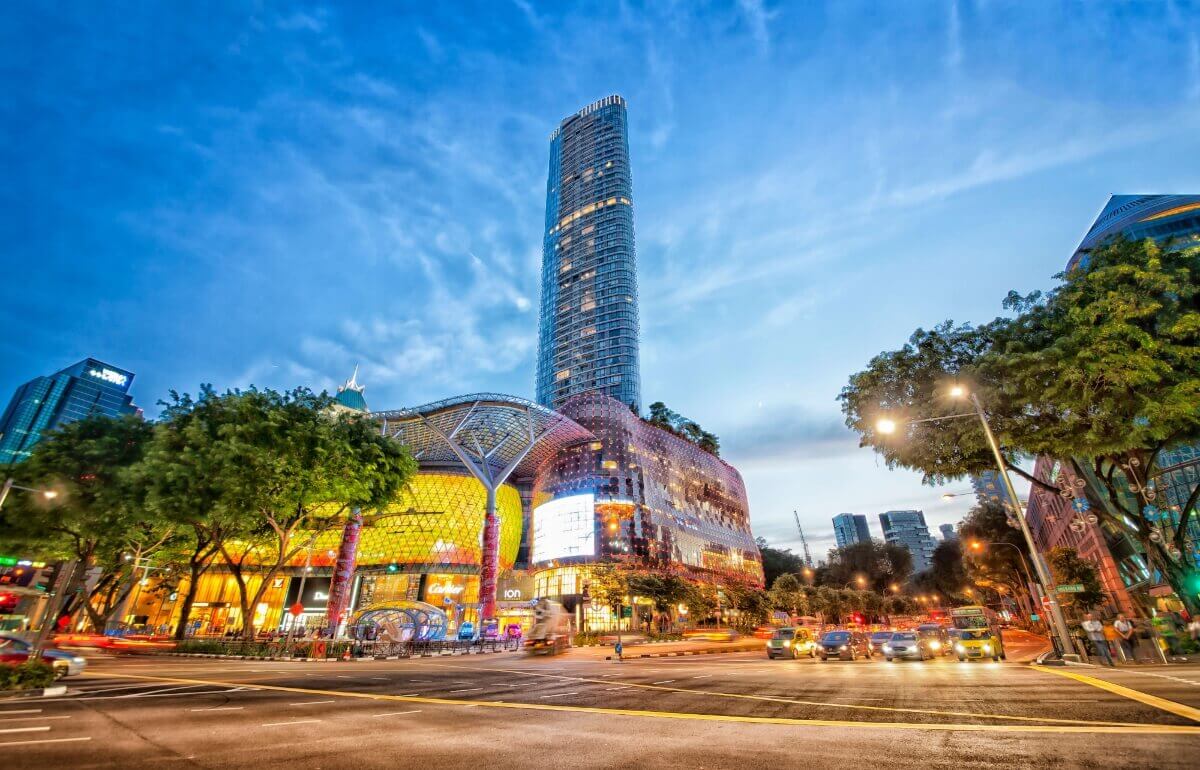 Singapore is known for its many chic shopping areas, but this 2.2 km-long boulevard is the retail and entertainment hub. You can buy everything from accessories, jewelry, bags and purses, designer clothing, and even vintage fashion wear. If shopping is your thing, this is the place for you!
Funnily enough, the road had humble beginnings in the early 1830s, when it was an unnamed road home to fruit orchards, nutmeg plantations and pepper farms. In 1958, the first department store was opened and it quickly became the retail heaven it is today!
Our Best Selling Tour
All-Inclusive

Singapore Walking Instagram Tour

Our Singapore Walking Instagram Tour is one of our best tours of Singapore for those who prefer to explore and take in the amazing sights of this country on their own two feet! There's plenty to experience on this half-day trip - be it the incredible Gardens by the Bay, Helix Bridge or otherwise, you'll find many Instagram-worthy shots on this Singapore excursion. A private tour guide will accompany you so you can set up your photos exactly as you want them, as well as get local knowledge about Singapore and the sights you'll see along the way. This is a great activity in Singapore if you want to create some memories you'll never forget!
17. Tiger Sky Tower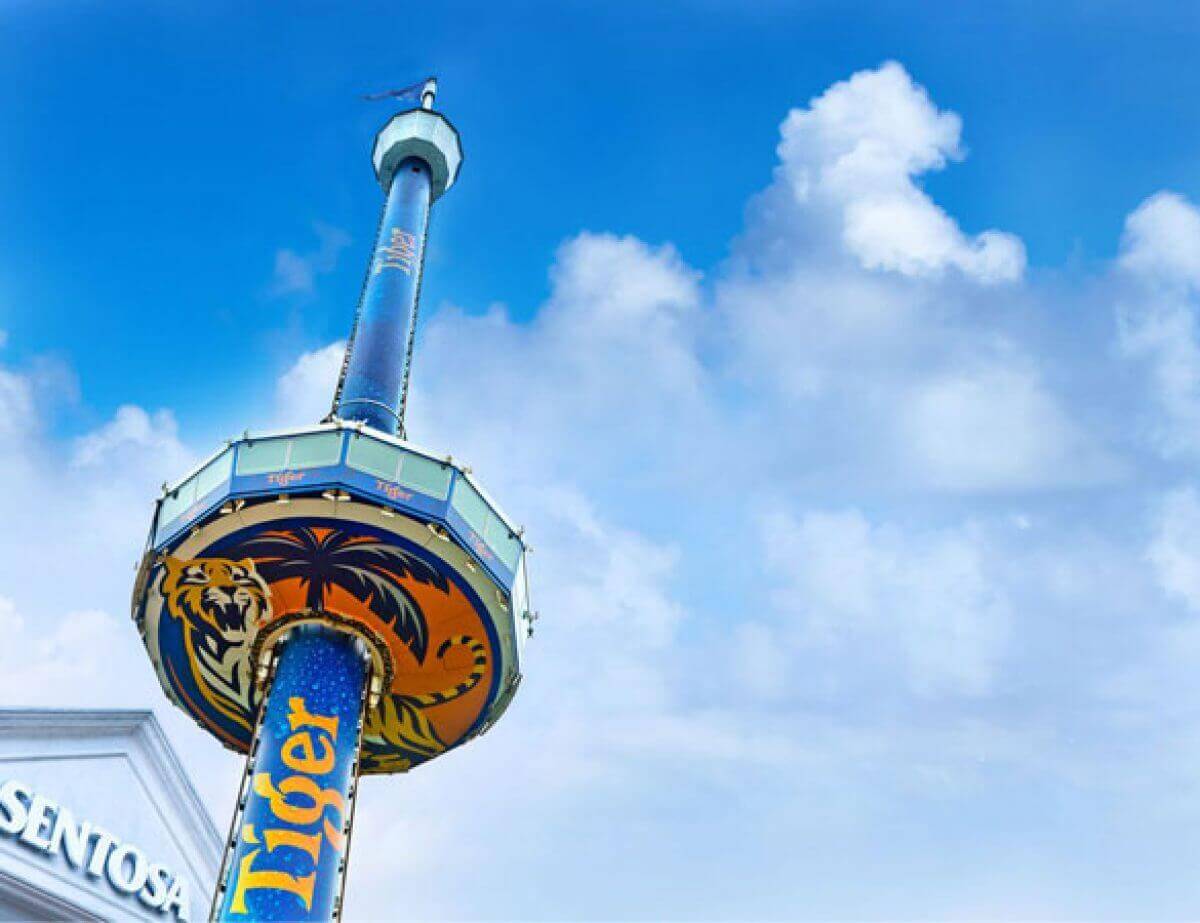 Originally named the Carlsberg Sky Tower, this is Singapore's highest observation tower. The tower stands 131 meters above sea level and is the perfect spot to bring out your inner photographer. You will be in awe at the amazing panoramic visions surrounding you.
After a round of photographs, why not relax and enjoy a drink in the air-conditioned cabins while taking in the vibrant 360-degree views of famous attractions all over Singapore?
18. Trick Eye Museum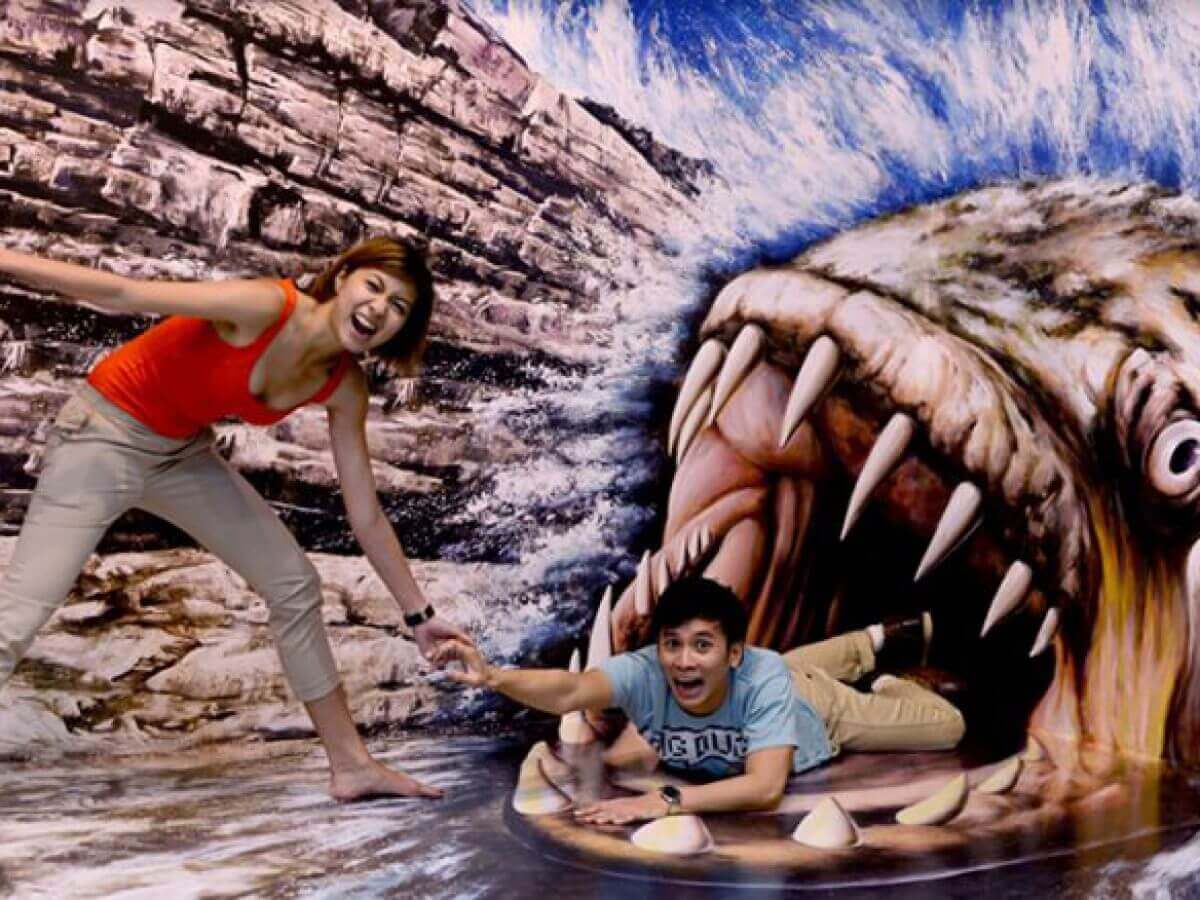 This Trick Eye Museum is one of the most internationally acclaimed optical art museums and is a great place to visit if you are looking for something different! The museum uses augmented reality factors and features to allow you to create and star in amazing optical illusions.
These AR features are put into 80 art installations which will allow you to create some amazing and memorable photographs - perfect for the gram!
19. Madame Tussaud's Wax Museum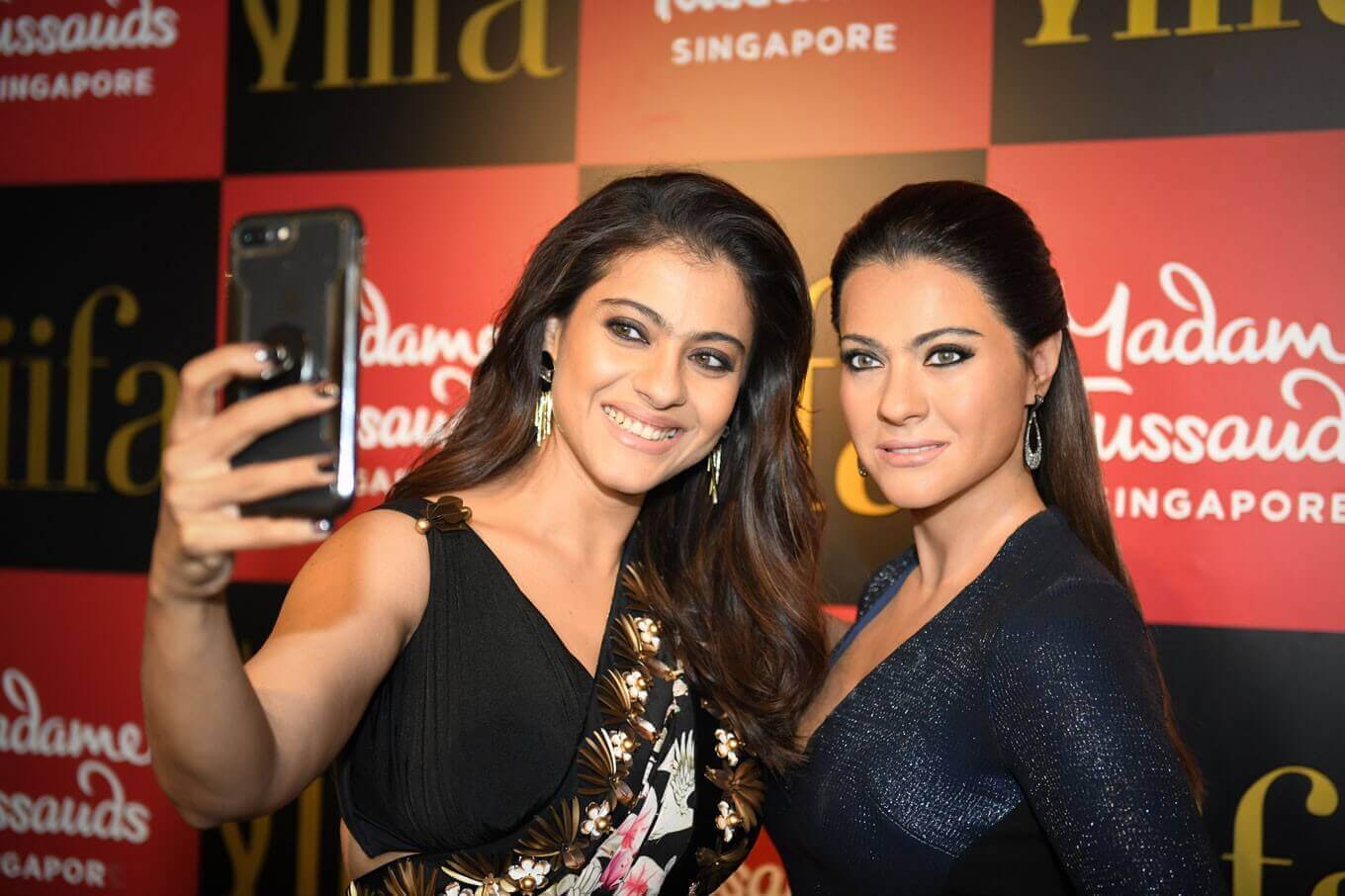 Always wanted a picture with your favorite celebrity? Well, now's your chance. Head to Madame Tussaud's Wax Museum to be amazed by life-like sculptures of the most famous people in the world. Featuring the likes of Lady Gaga, Michael Jackson, Taylor Swift, and even the British Royal Family, expect a fun day out that you won't forget!
There are 21 Madame Tussaud's Wax Museums worldwide, including one in London. They regularly switch around the exhibitions so it's definitely worth going wherever you are in the world!
20. Helix Bridge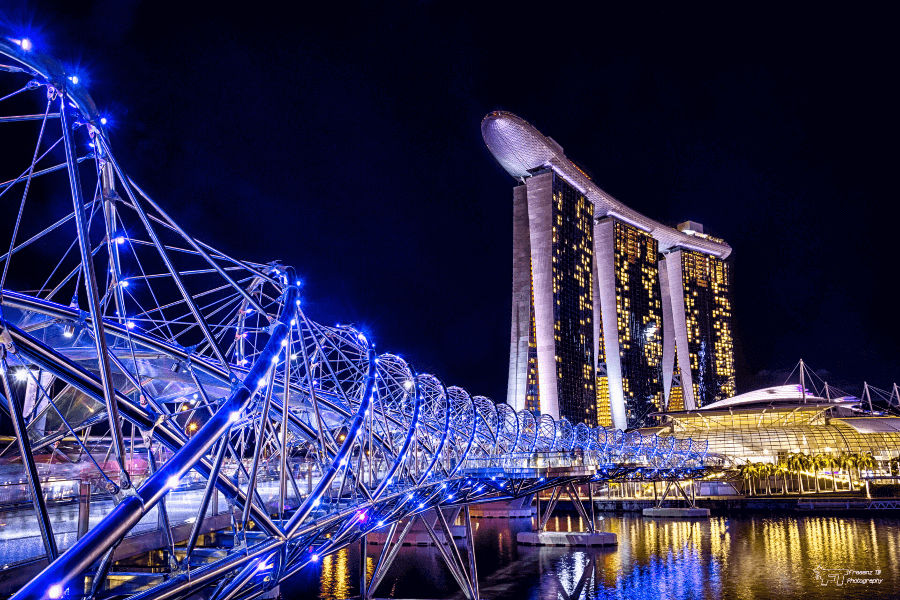 This amazing footbridge connects the South Marine Bay and the Marine center over the Singapore River. The Helix bridge is also the first curved bridge in the world and was opened in 2010 to the public.
Currently a landmark of Singapore, the bridge was designed to look like a human DNA string, representing growth and rebirth. The bridge stretches 280 meters and is made using stainless steel over intricate mesh and fabulous tubular designs that weigh a whopping 650 tonnes.
21. Buddha Tooth Relic Temple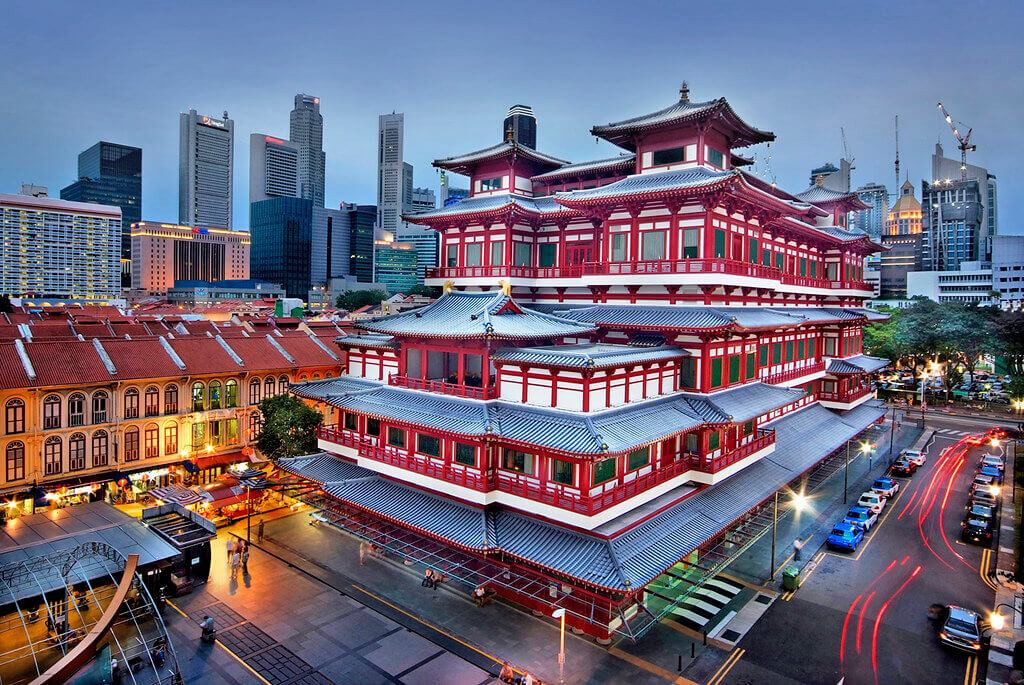 This five-story Buddhist temple houses the left canine tooth of the Buddha. The tooth is said to have been recovered from his funeral site in Kushinagar.
It's one of the most revered religious shrines and spiritual sanctums in Singapore for the locals as well as pilgrims who come here seeking inner peace and blessings from other parts of the world - mostly India, Indonesia, Sri Lanka, and Thailand.
This unique temple is unlike any other Buddhist temple in the world, so is definitely worth a visit in my opinion!
Get your VACATION on!
Expertly curated emails packed full of vacation inspiration, travel tips and more!