 Top 3 Go To Vegan Restaurants In Bali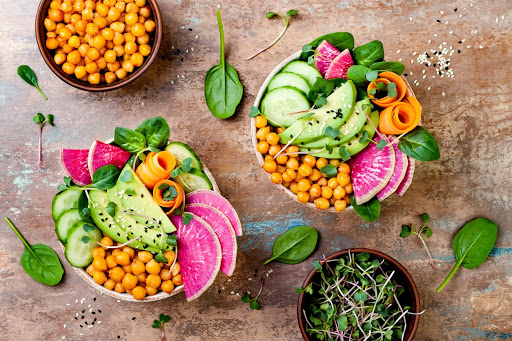 Destinations
Destinations
Blog detail
When you're vegan, finding places to eat while traveling can be quite challenging. You cannot walk into the first pizza place you see. You always have to check menus for plant-based milk. Your friends are tired of walking the extra miles to find "that one vegan place around". We know the drill.
Welcome to Bali, where this won't be a problem at all! The local cuisine, both Balinese and Indonesian, is pretty vegan friendly already with lots of veggies and rice.
But the island is also packed with plant-based alternatives. From spicy scrambled tofu and colorful açai bowls to sticky barbecue tempeh and finger licking chocolate cake, Bali's got you covered!
Beware though, these places might turn your carnivorous and fish-eating friends. Pulled jackfruit? No way, this is chicken! (Right?)
1. Alchemy, Ubud
When Alchemy opened in 2011 they were the island's very first 100% raw, organic and vegan restaurant. Now, nine years later, they are a household name and rightly so. Line up at the Breakfast Bar to create your own smoothie bowl in the morning, enjoy a healthy pizza or nacho plate for lunch and end your meal with some raw chocolate truffles or a piece of banoffee pie. Are you salivating yet?
For those who want to go all the way, Alchemy also came up with a detox program! Carefully selected fruit and vegetable juices to reset your system and boost your immunity. Just choose a number of days and pick up your fresh cold pressed bottles every morning. You'll be a new person afterwards, we promise.
On top of that, there's a little shop inside the restaurants with yoga mats, plant-based beauty products and take away vegan snacks. Alchemy is all about honoring mother nature and promoting healthy habits. It shows in everything they do and that's exactly why we love this place.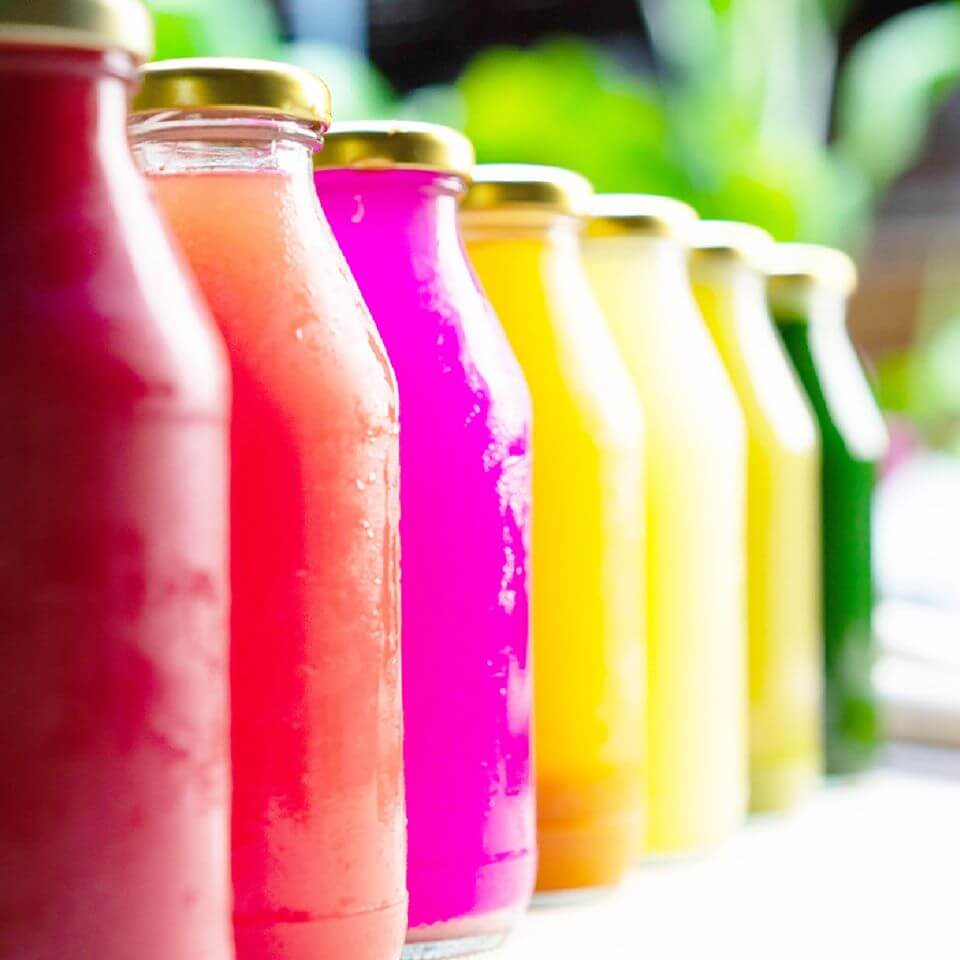 2. Earth Cafe, Seminyak & Ubud
One look at the menu and you'll be hooked. Not only are there loads of options, they've been quite creative with naming their mouthwatering dishes as well. Or would you say no to the "Hummus with Benefits", "Earth Symphony Soup" or "Heaven Can Wait" (Cashew, vanilla and coconut. Need we say more?)?
At Earth Café they follow the principles of Michio Kushi, a Japanese who lectured around the world about spirituality, health and food. Macrobiotics were his forte and he believed that he could create "one peaceful world through nutrition". A motto that Earth Café has taken over with great dedication. Serving customers nature's best, only using locally grown ingredients and preparing them with a whole lot of love.
And then there's the Earth Market, filled with sustainably, environmentally conscious and locally produced goodies. Think cookies and spices, but also clothing, books, cleaning products, nutritional supplements and much more. You should be on your way already!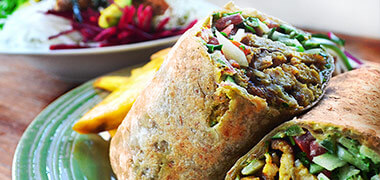 3. Sakti Dining Room, Ubud
If you're up for something more fancy, Sakti Dining Room is the place to be. This award-winning fine dining restaurant is all about letting mother nature's cuisine shine, focusing on taste, texture, color and flavor. Or, as they say so themselves, "a gastronomical journey aimed to nurture body, mind and soul". All plant-based, obviously.
Beetroot and Red Rice Risotto, Oyster Mushroom alla Milanese or Kale Avocado Tartare? Deciding on what to eat has never been so hard! No shame in making it easier for yourself and go for a tasting menu though. Three, five or seven courses of vegan deliciousness: this is right up our alley!
And there's more: the Sakti Dining's Room Culinary Retreat. Juicing, sprouting, blending, fermenting and dehydrating will have no more secrets for you. A team of gourmet plant-powered chefs will teach you everything about vegan food, the health benefits and send you home with some of their best recipes. Where do we sign up?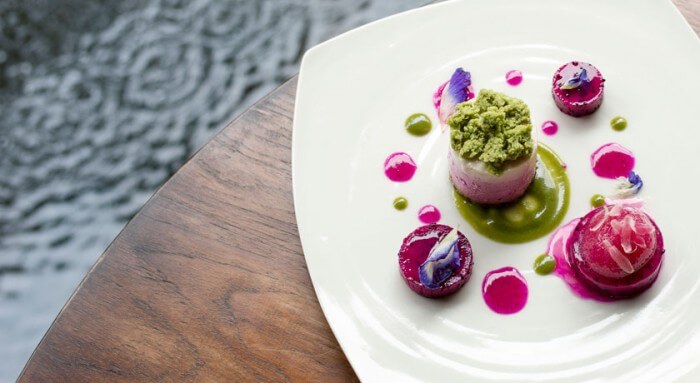 One last thing, you cannot visit Bali without trying some vegan Mad Pops ice cream. Just saying. Bon appétit!
2 years ago
Get your
Vacation on!
Vacation more, get inspired
Expertly curated emails packed full of vacation inspiration, travel tips and more!
Expertly curated Emails for travel inspiration, vacation tips and hacks and much more! Subscribe and upgrade your traveler skills with Forevervacation.