Top 3 Places to See with your own Eyes in Bangkok, Thailand
Top 3 Places to See with your own Eyes in Bangkok, Thailand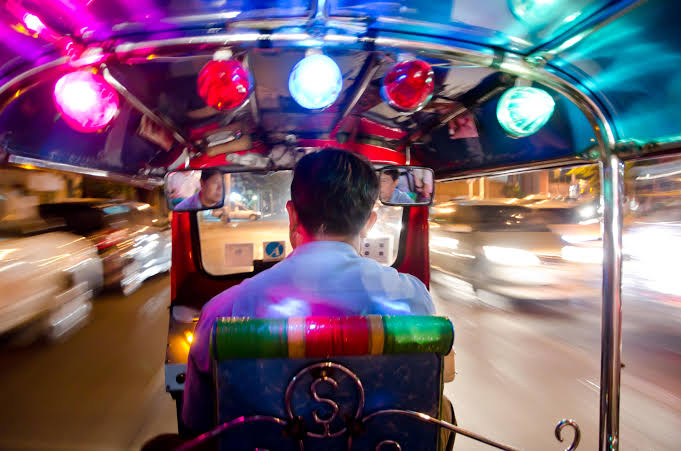 If you have never been to Bangkok, you have at least heard about it. Bangkok is the capital of Thailand and the most visited place in the world! Bangkok is a vast city with a wide range of identities that draws in people of all different cultures.
With something to offer everyone, Bangkok is a great place to start your travels and end your travels with a bang. Bangkok is known for its food and party culture but also for maintaining spirituality and traditions that have lived on for hundreds of years.
From exploring some of the most incredible temples in the world to indulging in delicious street food to venturing into a nightlife scene crazier than Las Vegas, here are the top 3 things you must see in Bangkok!
Our Best Selling Tour
All-Inclusive

Bangkok Iconic Tour: The Legendary Spots

The Bangkok Iconic Tour: The Legendary Spots allows you to visit all of the highlights Bangkok has to offer. Your private Bangkok tour guide will take you to all of the most popular sights around the city. The Grand Palace with the Emerald Buddha Temple and Wat Pho Temple, home of the most beautiful giant reclining Buddha, are an absolute must-see so why not visit them in style on an all-inclusive tour on your once in a lifetime Bangkok vacation? Experience views of the entire city from the rooftop of the Maha Nakorn Building where the 314-meter-high tower is the 2nd tallest building in Thailand.
Explore around the Temples
One, if not THE most favorite thing to do in Bangkok is explore the incredible Temples scattered throughout the city. With over 400 around the town, Temples are the best place to experience the rich history and culture that surrounds Bangkok.
These massive and traditional landmarks will take your breath away. And learning about each one and its role in the history of Bangkok and Thailand is something everyone should spend at least a day doing! Join us on our Bangkok Instagram tour if you want to witness the beautiful Temples with one of our knowledgeable and local guides.
And no need to stress over entrance fees, lunch, or buying a sarong… We got you covered as this tour is private and all-inclusive!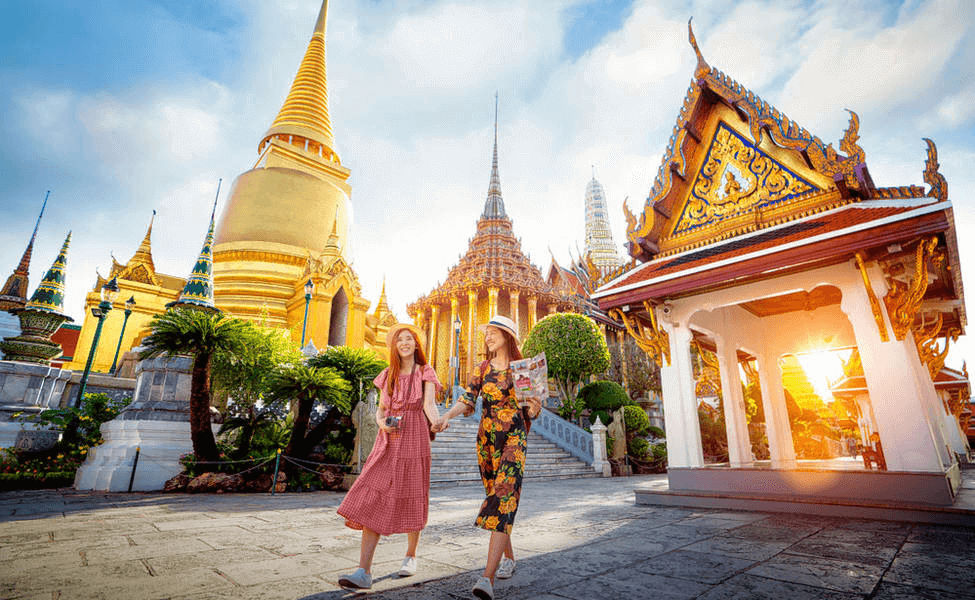 Give your taste buds a day to remember by eating some Famous Bangkok Street Food
Bangkok is the most popular destination in the world for insane street food. From Chinatown and Khaosan Road to local food markets on almost every corner of the city, street food is easy to come by in Bangkok.
Take a break from your diet for the day on our Bangkok Local Foodie Tour, and we will take you around to try the most iconic Bangkok dishes out there. This is a city full of flavor, and on our Foodie tour, you definitely will not miss out on any of the must-haves!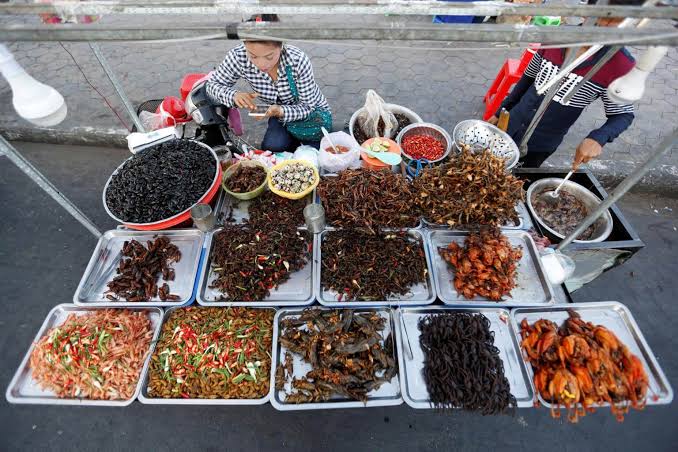 Our Top Selling Bangkok Tours
Immerse Yourself in the Crazy Nightlife
One night in Bangkok, and you will never want to go out anywhere else again. Whether dressing up and hitting the town is your thing or you just want to witness the incredible landmarks completely lit up, Bangkok is the place for you.
Tuk-tuks flood the streets, ready to take you anywhere your heart desires to experience the nightlife scene. Khaosan Road, Chinatown, and Sky bars are the hottest things to do in Bangkok once the sun goes down.
Don't worry about getting hassled by Tuk-tuk drivers or finding the best views; we handle it for you if you book your night tour with us. Our Bangkok by-night tour or Thrilling Tuk-tuk tour will run all the details allowing you to enjoy an unforgettable night around Bangkok!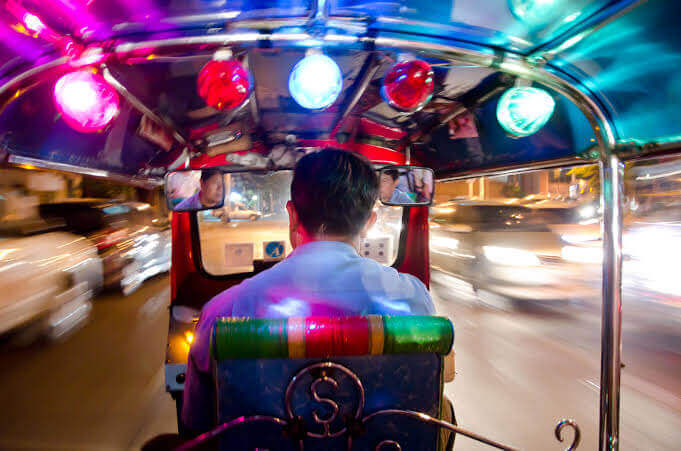 Get your VACATION on!
Expertly curated emails packed full of vacation inspiration, travel tips and more!