Top 5 Destinations In SouthEast Asia To Visit After The Coronavirus
Top 5 Destinations In SouthEast Asia To Visit After The Coronavirus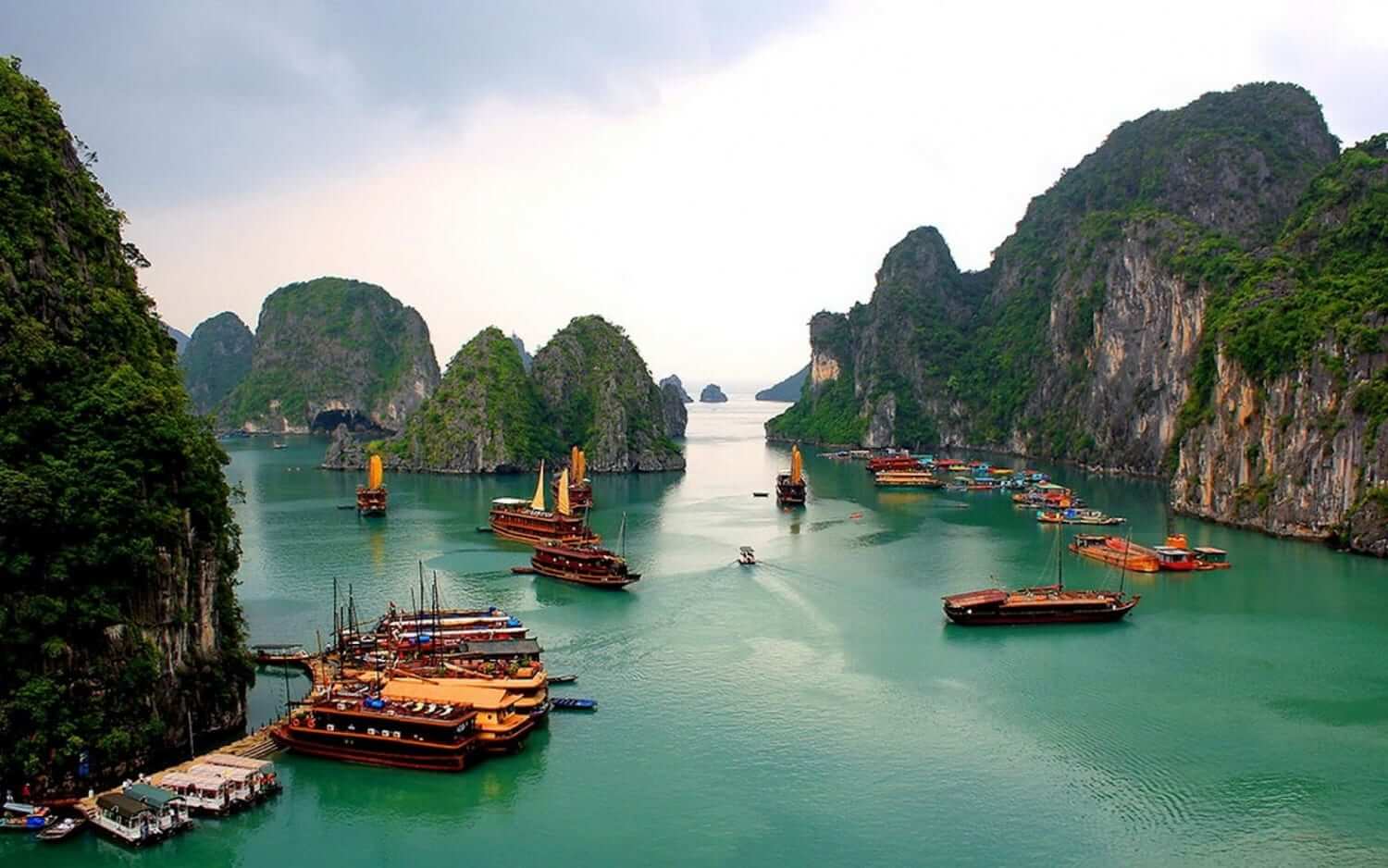 South East Asia is super diverse - from fiery volcanic peaks and pungent markets to mystical jungle temples and pristine beaches.
That's what makes it one of the most exciting destinations in the world! But with so much on offer, it can be difficult to choose where to go - especially if you're on a time limit.
To help make your decision a little easier, here are our top 5 must-visit destinations, so you can be ready to explore some of the most amazing spots in South East Asia once all this nonsense is over!
Our Top Trending Tours
All-Inclusive

Mystical Chiang Rai and White Temple Day Tour

All-Inclusive

Phuket Magical Elephant Beach Walk & Night Market Visit

All-Inclusive
1. Chiang Mai, Thailand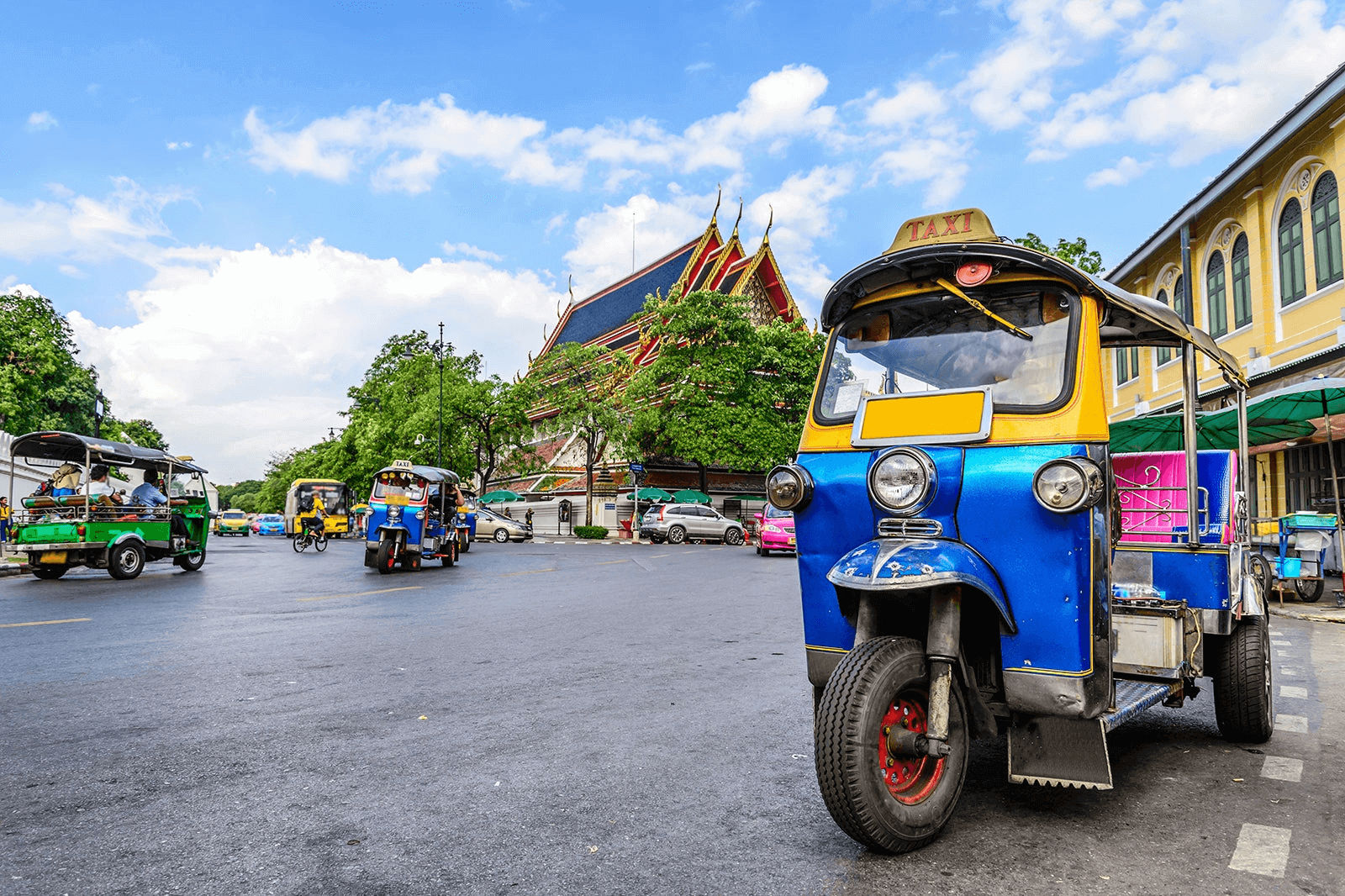 Before I went to Thailand, I was only ever really interested in Bangkok and the Southern islands. I never even gave the north of the country a thought (I'm a beach-lover at heart). But little did I know, I would end up loving Northern Thailand the most! Particularly Chiang Mai.
Locals call it the 'rose of the North', and it's more than an appropriate nickname. Completely different to any other part of Thailand, Chiang Mai is charming, carefree and laidback. The city is known as the gateway to Northern hill tribes, elephant habitats and primeval villages.
Here you can hike into the lush Doi Suthep and Doi Pui mountains or bamboo raft down steamy jungle rivers in the Mae Sa Valley. The picturesque town of Pai is also only a short 3 hour bus ride away and I would definitely recommend going to visit - Pai was a real highlight for me in Thailand!
Tucked deep in a valley, surrounded by walls of endless mountains, Pai seems to exist in its own time zone. Here, nature is your best friend and chilling out while doing close to nothing is your second best friend - it's definitely worth a visit!
Do: Get up close and personal with gentle giants at an elephant sanctuary. You can usually book day trips through your hotel. Do make sure you do some research beforehand though, to make sure you visit an ethical elephant sanctuary where the elephants are not ridden and are treated well!
Eat: Khao soi - the quintessential Northern thai dish of crispy and soft egg noodles in a creamy curry-like sauce made with coconut milk and topped with your choice of meat or fish. Yum!
Stay: Aksara Heritage - this beautifully decorated hotel is central to all of Chiang Mai's main attractions and the staff will make you feel like royalty!
Top tip: Chiang Mai is also known for its spirituality and healing - head to one of its many wellness centres for a pamper day. Expect massages, spa pools, chakra healings and more!
2. Bali, Indonesia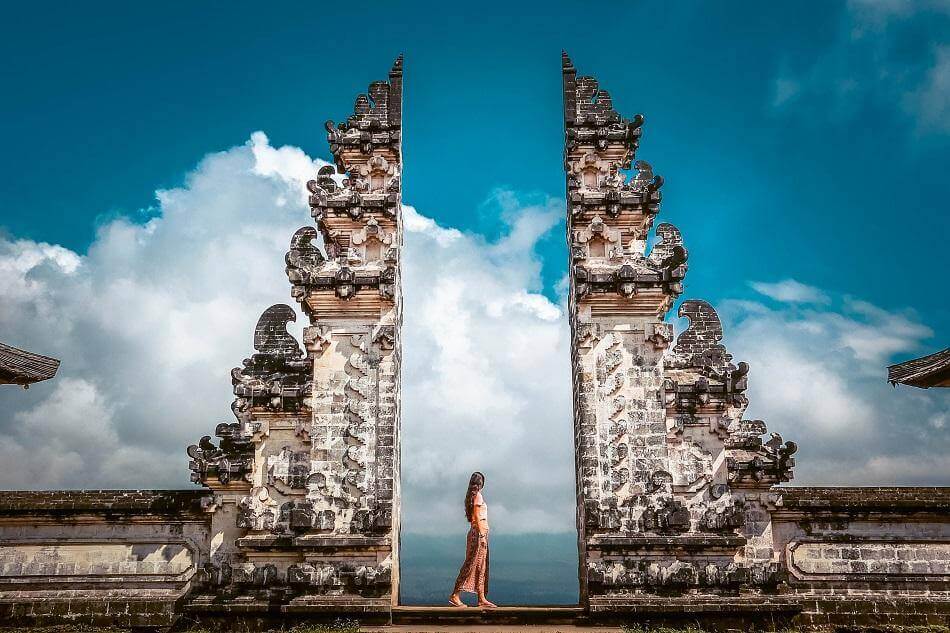 Bali genuinely is one of my favorite places on earth. There really is nowhere else quite like it. The perfect beach and jungle paradise you've always dreamed of - the coastline has world-famous surf at Kuta Beach, Padang-Padang and Uluwatu, and Ubud is a spiritual wonderland of lush green nature.
The island has so much to offer and I couldn't think of a better spot for your first vacation away after being stuck at home for a while!
Do: Visit the Monkey Forest in Ubud - you will never have been so close to these little cuties and the photos will be amazing, trust me!
Eat: Nasi Campur - a bed of white rice topped with your pick of toppings. Most warungs will have a range of delicious vegetable and meat dishes to choose from. Some of my favourites are crispy tofu and tempeh and beansprouts smothered in yummy homemade peanut sauce!
Stay: The White Palm Hotel at Balangan Beach - an eco-boutique retreat with stunning ocean views and a built-in wellness centre.
Top tip: Visit Uluwatu Temple to experience a traditional kecak fire dance and some unreal views! Be sure to get there early (around 4pm) to secure your ticket as they sell out every day.
3. Siem Reap & Angkor Wat, Cambodia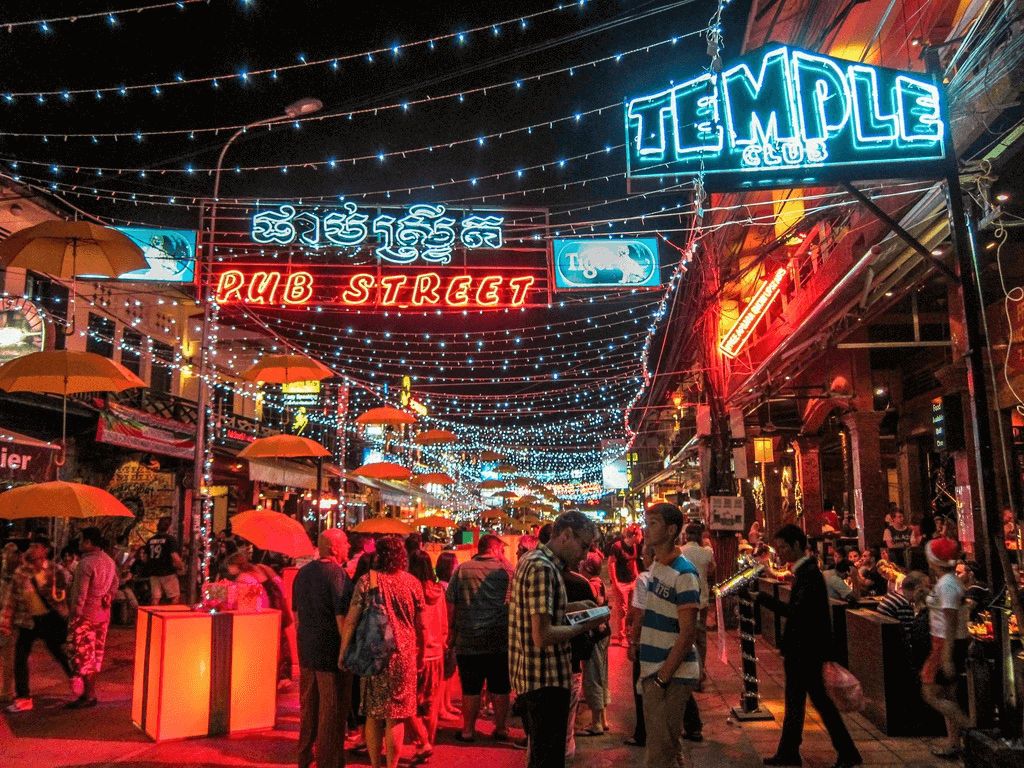 It's the glorious temples of Angkor Wat that draws the crowds here, and rightly so. If you visit Cambodia, it's a must do! And it really is stunning. Wake up early to get that sunrise shot of the beautiful temples and explore the landscape of pilgrimage and ritual.
Witness the saffron-robed monks and long-tailed macaques then walk to the top of Phnom Bakheng hilltop and take in the view. Experience the street life in Siem Reap and be sure to get some snapshots - this city looks great on camera.
Do: Check out the nightlife in Siem Reap - neon lights guide the way to a host of great restaurants and clubs. The Angkor Night Market is also well-worth a look!
Eat: Green mango salad - tart green mango seasoned with fish sauce, lemon juice, sugar, minced garlic, red hot pepper and heaps of fresh herbs. You'll find this in pretty much any restaurant or street-side stall.
Stay: Memoire d' Angkor Boutique Hotel - strategically located in the heart of the city, this modern hotel makes for an ideal base in Siem Reap.
Top tip: If you have your eye on a purchase from the night market, don't be afraid to haggle!
Our Best Selling Tour
All-Inclusive

Hue Instagram Tour: The Most Famous Spots

Our Hue Instagram Tour will take you to the most Instagrammable and adventurous spots in Hue all in one day. If you're looking to combine culture, a lot of adventure and a ton of great photos then this is the tour for you!Hue is full of history and also a great place to take in daily life in Vie
4. Borneo, Malaysia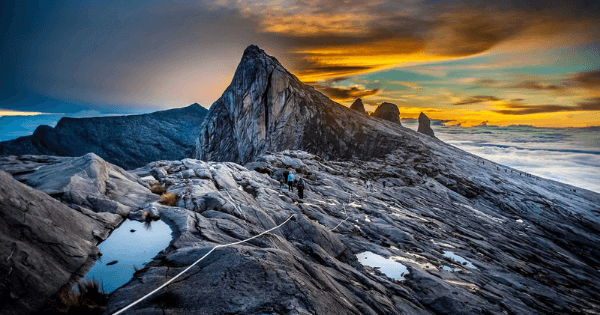 In a nutshell, Borneo is a wild place stashed with over-the-top wildlife and spirited adventures - not one for the faint-hearted but an amazing place for self-discovery. Cast off down the Kinabatangan River in a puttering motorboat and explore the tangled jungle.
Be greeted by ginger-haired orangutans, the water highway ahead leading to the great river lands of the mythical headhunters. It will be better than you can even imagine!
Do: Hike Mount Kinabalu, the highest mountain in Southeast Asia. Now this is a two-day badge of honor for avid hikers, so don't take it lightly. To see the dawn split the heavens, overnight at Laban Rata before beginning the red-eye morning ascent to reach 4095m-high Low's Peak.
Eat: Hinava - freshly caught mackerel seasoned with sliced chili, ginger, diced red onions, grated Bambangan seed, salt and set with a few teaspoons of lime juice. Fish is the staple of the local diet!
Stay: Gayana Marine Resort - the epitome of tropical luxury! Enjoy 5-star accommodation in an overwater villa that boasts incredible views of the aquamarine sea, mangrove forest and tropical jungle.
Top tip: In the heat and humidity of the rainforest, lightweight loose-fitting clothing works best!
5. Sa Pa, Vietnam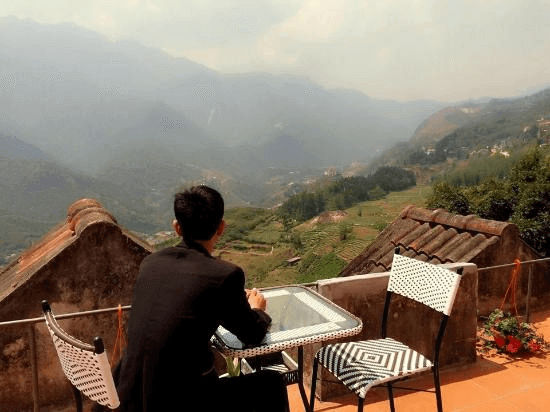 It may not be the first place you think of when vacationing to Vietnam, but if it's heart-shifting Southeast Asian scenery you're after, Sa Pa is for you. Established by the French in the 1920s as a summer escape from the north's blasting heat, its popularity has sky-rocketed in recent years, but the adventures remain as good as ever.
Hike to tiered rice terraces in the plunging Muong Hoa valley, overnight in mist-wrapped hills, or ascend Mount Fan Si Pan, the highest peak in Indochina and an unbeatable experience in the smoky light of dawn.
Do: Enjoy a Vietnamese coffee at Cafe In The Clouds - take in the lush views of mist draped across the mountain tops and the emerald green valley below.
Eat: Bamboo sticky rice - seasoned rice is stuffed into cleaned and chopped sections of bamboo which are grilled over an open fire. Simple yet so tasty!
Stay: Sapa Stunning View Hotel - does what it says on the tin! Wake up to the best views in Sa Pa here.
Top tip: Sleep well! If you're coming to Sa Pa, you are likely to be doing a LOT of walking - make sure you're well-rested to enjoy it as much as you can!
Get your VACATION on!
Expertly curated emails packed full of vacation inspiration, travel tips and more!