Top 6 Things To Do In Hoi An
Top 6 Things To Do In Hoi An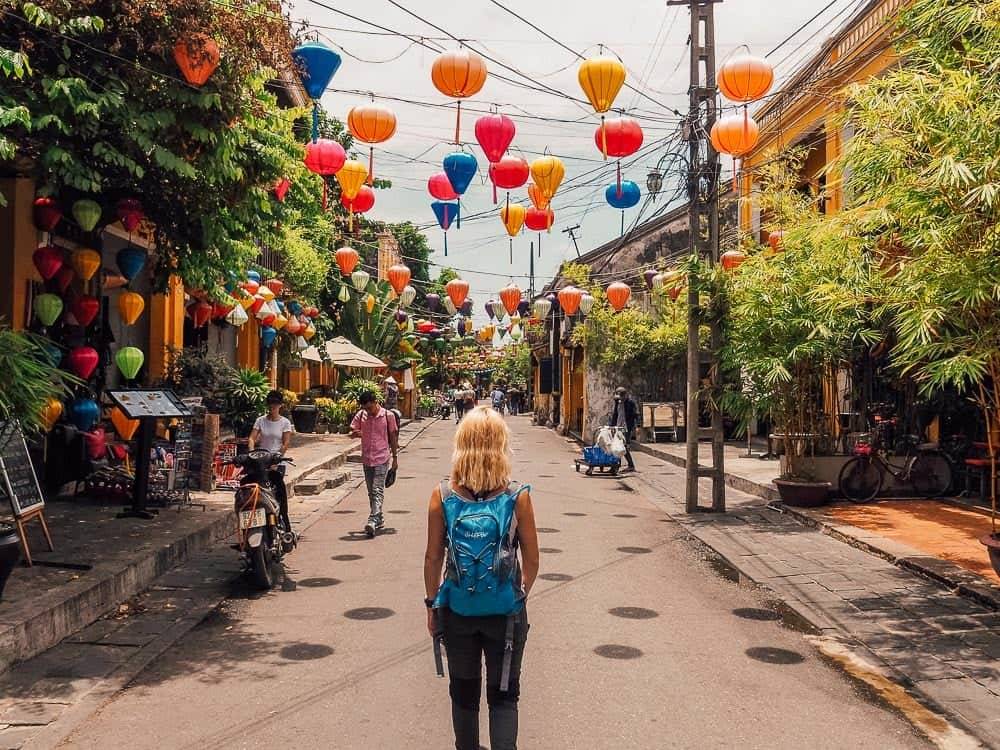 It's no wonder that Hoi An is one of many tourists' favorite destinations in Vietnam. It's hard not to like this beautiful little town (that feels a bit like being in a Disney movie with all the lanterns), and it's also really hard to run out of things to see.
From the beach to the food, from the shopping to the boat trips, here are 6 of my favorite things to do in Hoi An!
Our Best Selling Tour
All-Inclusive

Hoi An Instagram Tour: Most Famous Spots

Our Hoi An Instagram Tour will take you to the most Instagrammable and adventurous spots in Hoi An all in one day. If you're looking for a little bit of a culture, a lot of adventure and a ton of great photos then this is the tour for you.The morning will start from Da Nang with a private pickup
1. Take a cooking class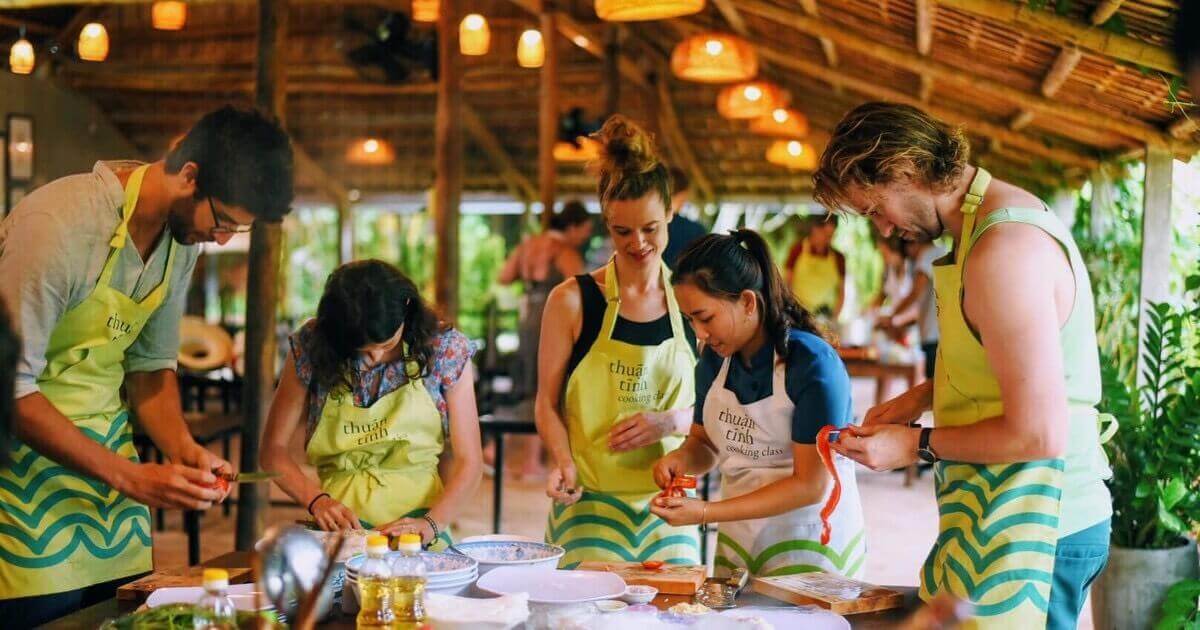 Hoi An is known for its diverse and excellent food, with influences from many nationalities, including Japanese, Chinese and Portuguese. It can seem that every other restaurant is offering cooking classes, but the Thuan Tinh cooking day offers more than some.
After a visit to the local authentic market to collect ingredients, you board a river boat and putter eastwards along the river.
Then it's on with cooking (and eating) a selection of dishes – fresh spring rolls, crispy pancakes, beef noodle salad and classic pho – while enjoying the village atmosphere and watching tiny basket boats navigate the waterways.
2. Explore Hoi An by bicycle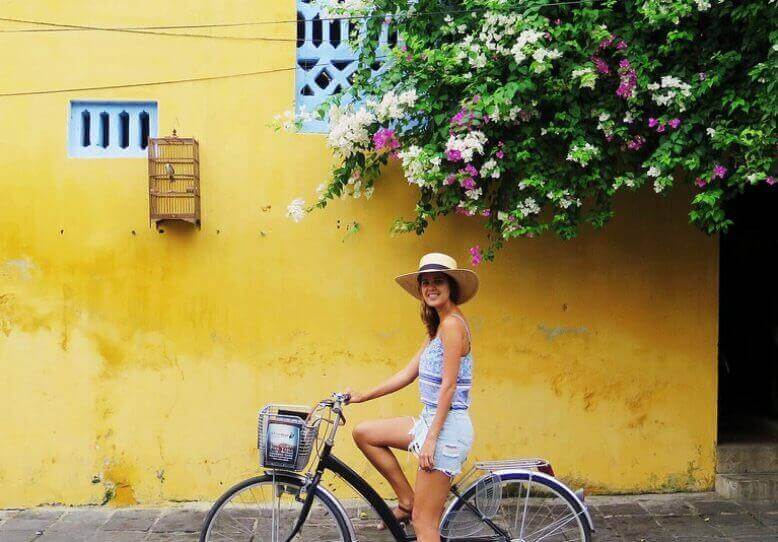 Cars and even motorbikes are banned from the centre of Hoi An, so the pushbike is king here. Most home-stays offer bikes to guests, and joining the many cyclists on the roads provides an instant immersion into local life.
There is something so freeing about riding a bicycle, not knowing what wonders you might discover! Keep it short and sweet or push yourself to go further afield.
Either way, enjoy taking in the traditional villages, handicrafts, fragrant rice paddies and rickety floating bridges.
3. Hit the beach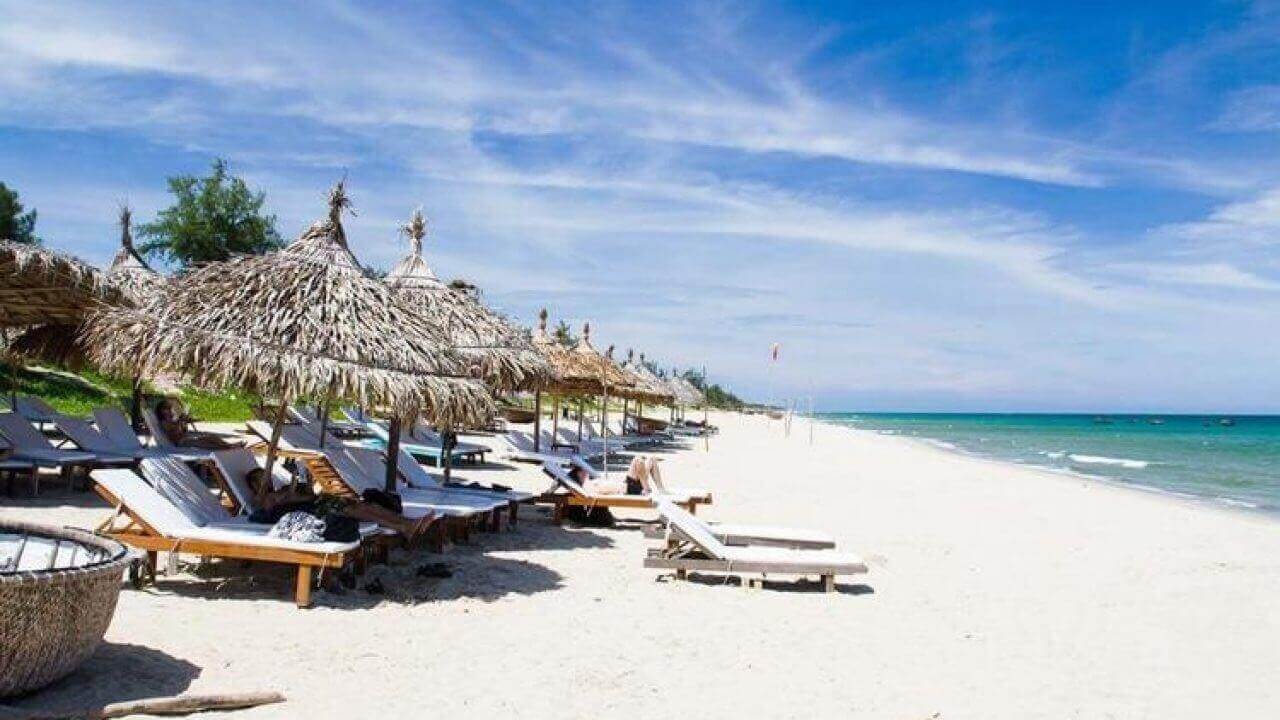 An Bang beach is only about 5km from the centre of town - you can even cycle there! Park your bike at one of the many local cafes or restaurants in return for purchasing a few drinks.
If you buy lunch as well and they'll throw in an umbrella and a pair of sun beds. There's also plenty of space for those who want to rock up and lie on their towel. Don't forget your sunscreen though!
4. Drink Bia Hoi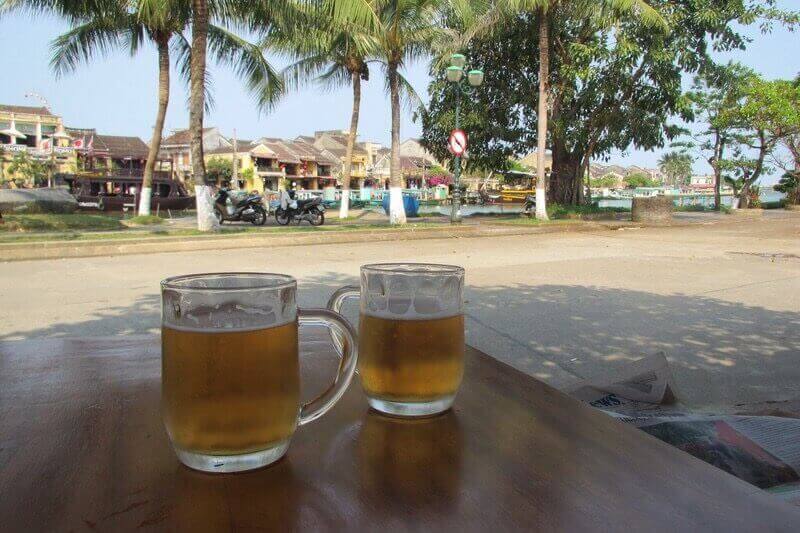 After doing the sights in town, head south over the central footbridge to An Hoi islet, where the riverfront is lined with bars offering ice-cold glasses of the daily-brewed refreshing lager called bia hoi at cheap prices (less than $1 for a pint).
It's delightfully light, with only around 3% alcohol, so it's easy to spend a couple of hours sipping and watching boats without feeling worse for wear. Try The Island, at the eastern point of the islet, for Thu Bon river views and waterside tables.
5. Shop at the Lantern Market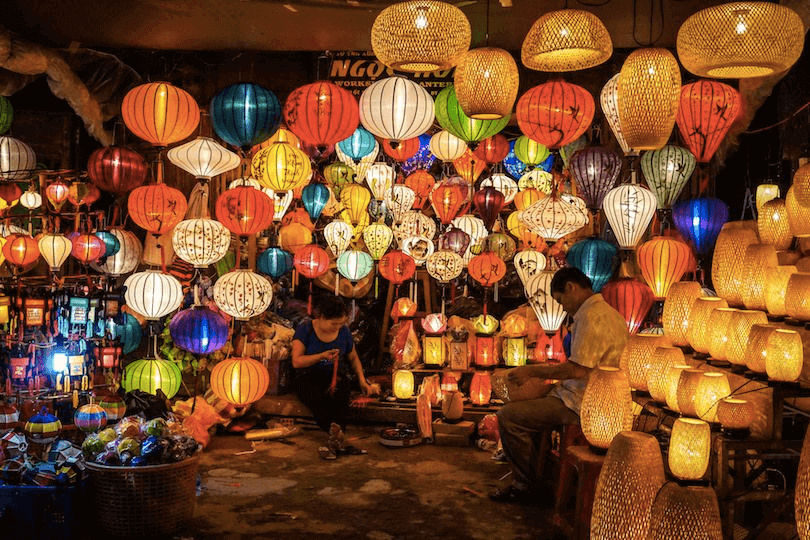 The pretty Lantern Market is located in An Hoi which is across the river from central Hoi An. This is one of the most scenic markets in Vietnam and, as the name suggests, you can buy traditional lanterns here which come in all different shapes and sizes.
Many of these are made of gorgeous Hoi An silk and you can walk around at night and take in all the amazing illuminated lanterns which come in a range of different hues and colors - iconic!
Our Top Trending Vietnam Tours
All-Inclusive

Ho Chi Minh Local Foodie Experience

All-Inclusive

Da Nang Instagram Tour: Most Famous Spots

All-Inclusive

A Taste Of Hanoi: The Ultimate Street Food Experience
6. Float a lantern down the Thu Bon River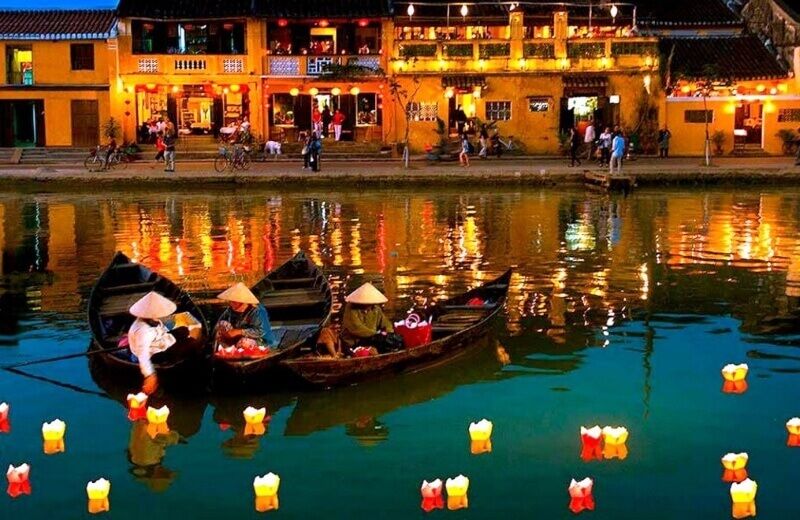 Lanterns are lit every night after the sun has sunk in Hoi An. Candles are placed at the bottom of colorful paper lanterns and floated down the river - it's such a nice tradition!
The lanterns are set into the river as an offering and to worship ancestors as well as the God of the land. This tradition started centuries ago, when on the full moon people from all over the region would come to participate.
The practice is still alive today and at 8pm every night the lights of the town are shut off, and the only light comes from the lanterns being carried down the river.
You can go along and pay a small price to release a lantern from many of the local stalls - this is one you'll remember!
Get your VACATION on!
Expertly curated emails packed full of vacation inspiration, travel tips and more!