 Top 7 photos to take in Bali to spice up your Instagram Feed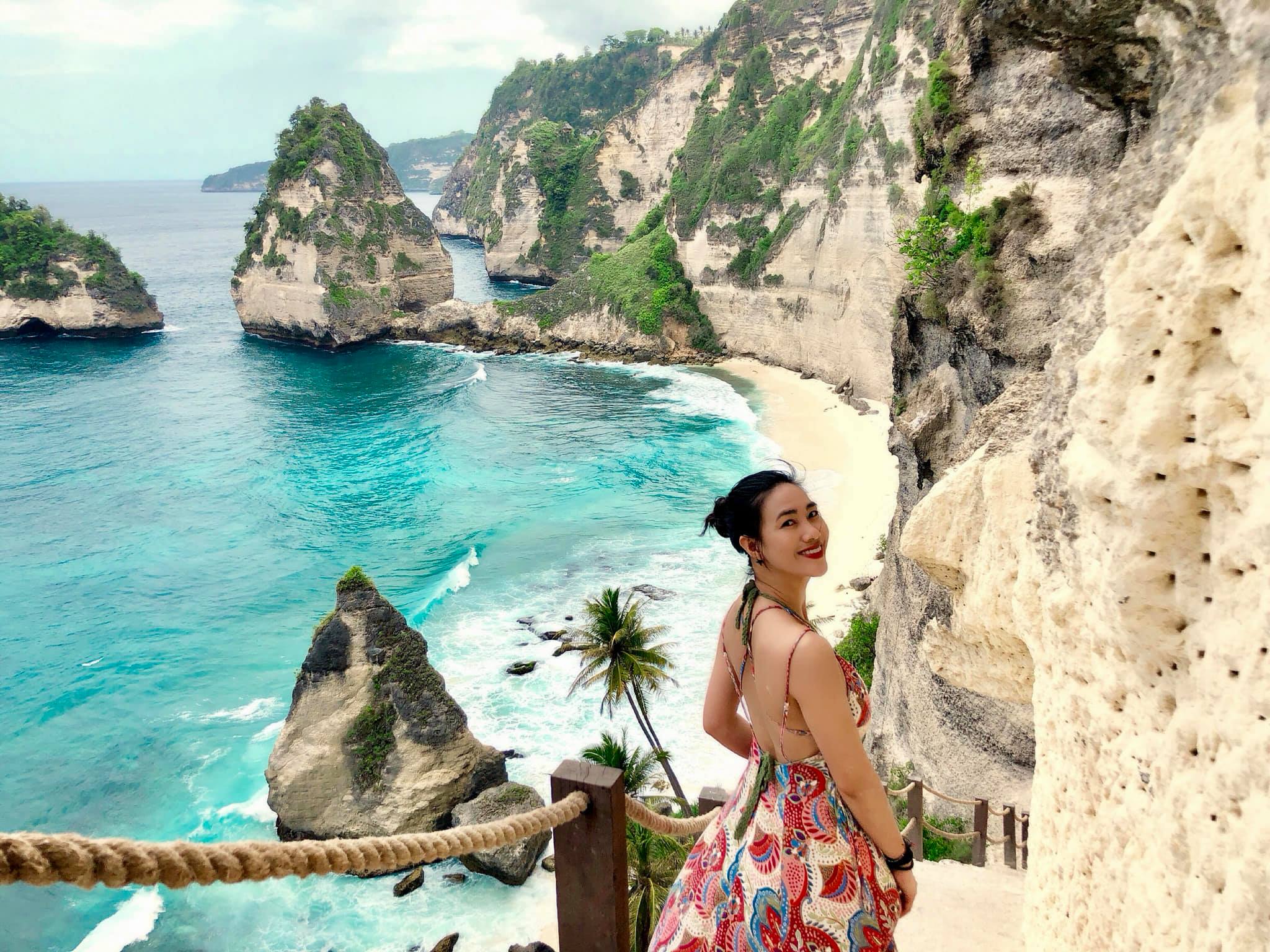 Destinations
Destinations
Blog detail
By this point, you've seen a few of your favorite influencers hanging out at their ultra-luxurious villas sipping coconuts and having smoothie bowls – it's just the thing one does when in Bali. Now that you're here, it's time for you to take it to the next level! Escape the villas, put flowers in your hair, and embrace the sunshine on your skin. Use our insider tips to your advantage for the spiciest photos on all of the island! In no time you'll be posting viral shots, trending on the gram, and all your friends back home will be drooling with jealousy!
Can't wait? We can't either! Take the stress out of planning your trips by joining us on our specially curated Instagram tours! With our all-inclusive tours, you'll visit the most beautiful destinations, beat the crowds, and get the perfect shots you've been dying to capture! It's all taken care of when you take a tour with ForeverVacation!
Bali Jungle Swing
It may not be hidden, but this one is iconic! Did you really come to Bali if you didn't get on a swing? Whether you choose one of the famous Bali swings found in Ubud or a beachy alternative in Nusa Penida, you'll come across one at any leg of your trip which cannot be missed! With your legs off the ground and air in your hair, you'll capture the perfect candid shot your Instagram has been waiting for! To really get that perfect shot, we suggest wearing a loose maxi-dress with slits on the side as you'll be strapped up for safety! You can try the jungle swing on our famous Bali Instagram Tour.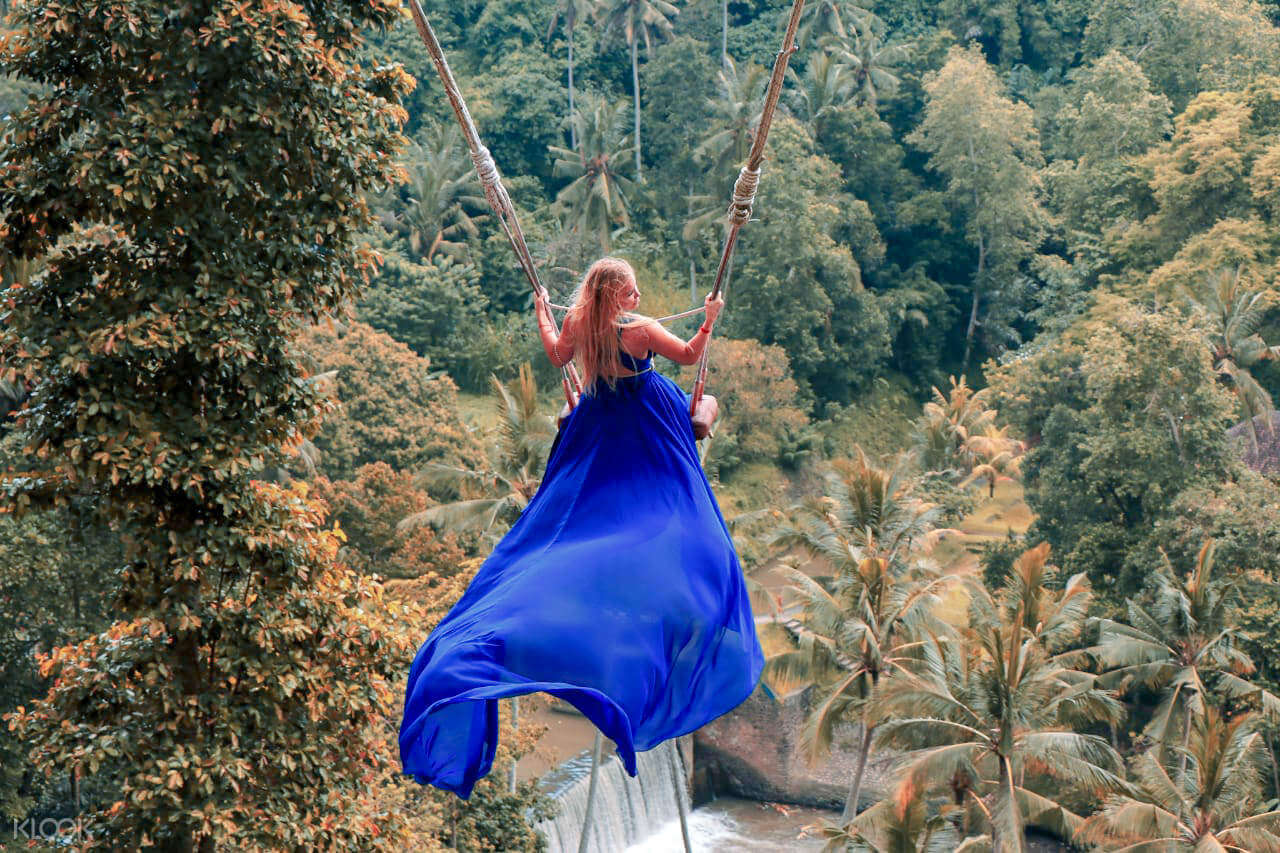 Tegalalang Rice Terrace
Rich in culture and rooted deep in Bali history, rice fields are found throughout the island with local farmers tending to them daily. Lush green terraces surrounded by stunning tall palm trees makes for the perfect Christmas card backdrop! With an abundance of flora and fauna, you're guaranteed your next favorite photo here! With lighting being perfect at early morning, it's also the perfect chance to beat the crowd! Arrive early and prepared to hike through the terraces! It can get a bit muddy with all the moisture but trust us. It's truly worth it. Your photos will look stunning on Instagram.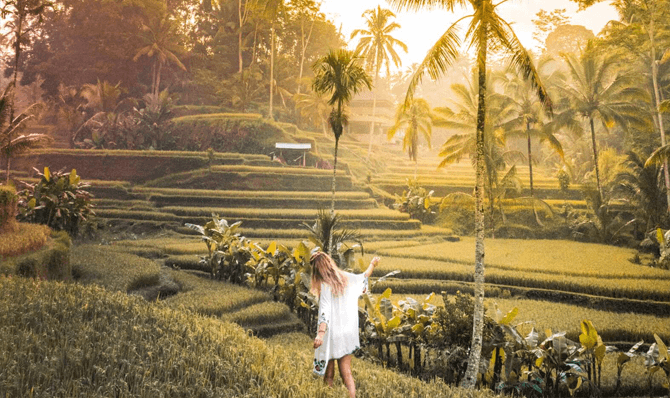 Lempuyang Temple
As a cultural experience that everyone enjoys, this is also one of the most photogenic locations in Bali! With the best view of Mt. Agung, you cannot leave without grabbing that shot. Arriving at sunrise, you'll feel the cold fog rolling across the temple doors. As an active temple, you'll first be greeted by locals. A few moments wait is well worth the stunning shot of the superb volcano emerging in the background. It's all luck whether if it'll be a clear day, but it doesn't take away from the sheer beauty of the temple. Do note that locals have their own tricks to make the temple have a reflective pool. Our tour guides will be happy to help you with that!

Tukad Cepung Waterfall
A short trek down the entrance trail leads you to the most magnificent waterfall found inside one of Bali's caves. To capture the perfect moment, you must arrive early to beat the crowds and wait patiently for the sun to kiss the streams of water. The reflection sparkles as light creeps through the greenery surrounding the falls. It's that perfect Bali waterfall shot that you've been eager to get! For the best photos, prep yourself for the trek to the falls by having water shoes and being ready to get a little wet – it is one of Bali's most gorgeous waterfalls and one of our top favorites!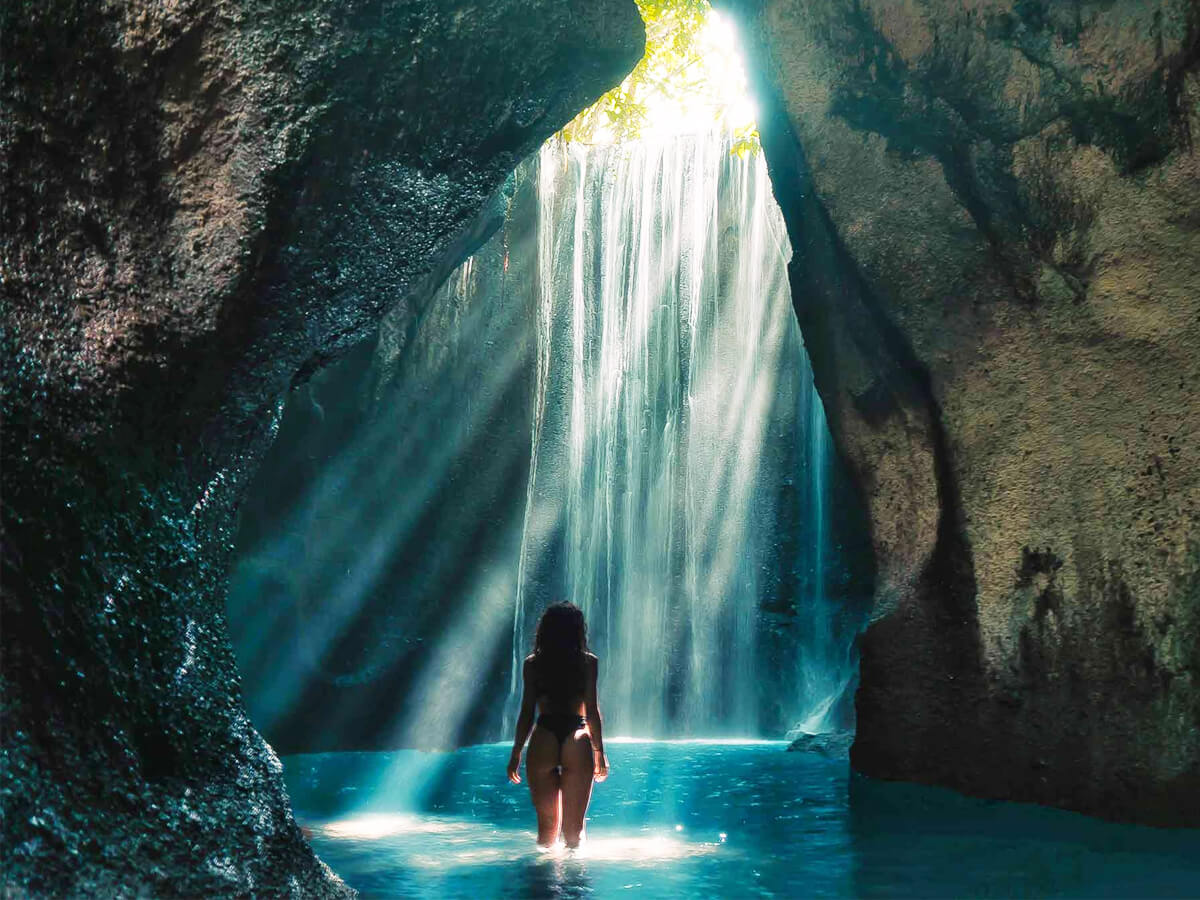 Kelingking Beach – (T-Rex Shot)
Personally, we believe this resembles a hand puppet, but it's famously known as the T-Rex Beach! It's the most trending shot influencers love to capture and if you visit Nusa Penida visiting Kelingking Beach will be on the top of your to-do list! There isn't a place like this anywhere in the world and the climb down to the beach is an insane experience! Arrive early as masses of people line up eager to get this picture. You also have to be a bit careful as Kelingking Beach has rocky grounds. Best to wear sneakers while walking around.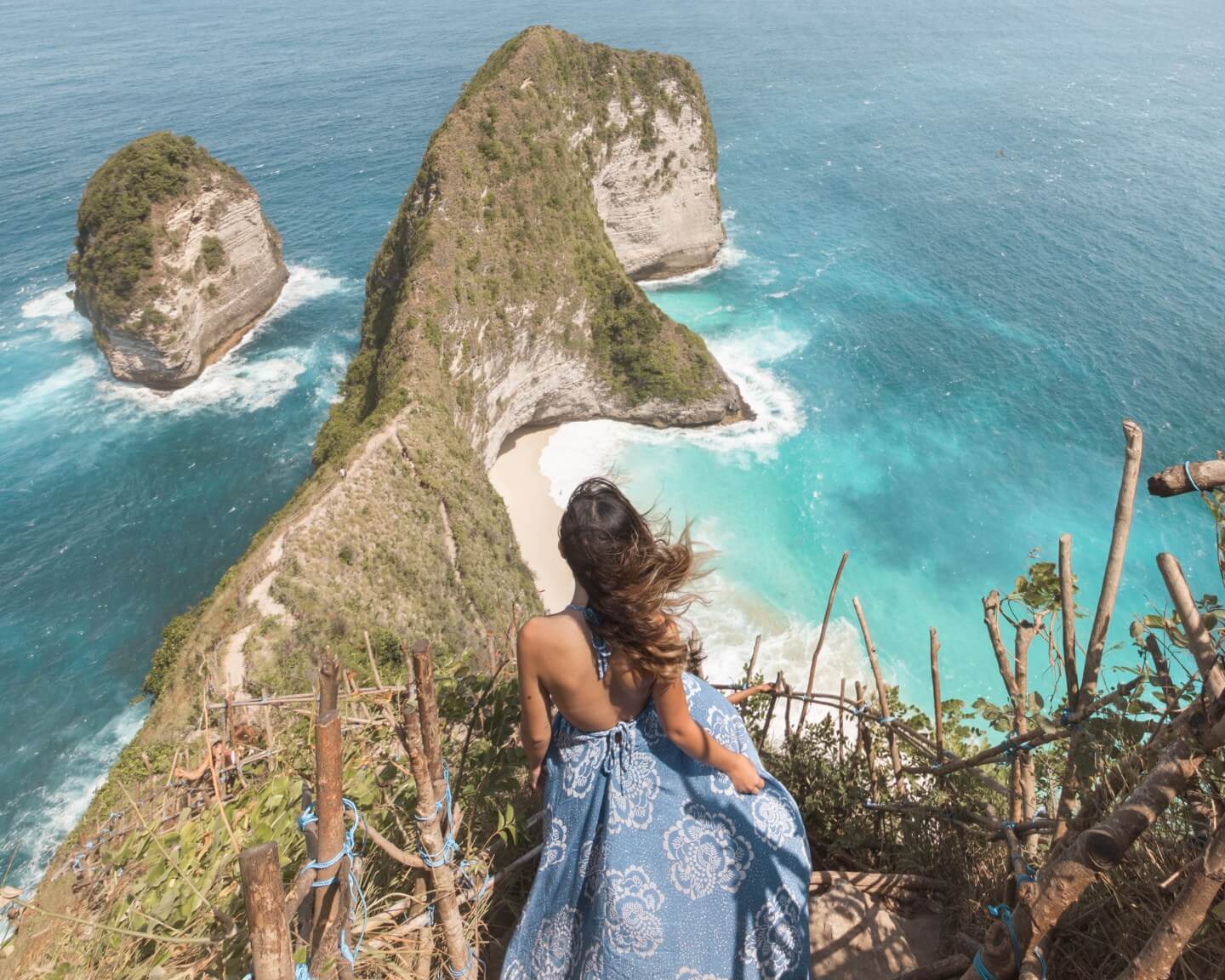 Diamond Beach Stairs
After your visit to Kelingking, swing by the stunning Diamond Beach to capture the famous staircase! With stairs carved out of the limestone cliff side, it makes for the most gorgeous entrance leading to an untouched beach with turquoise water and surrounding palm trees. The raw beauty of this beach is so evident from the moment you arrive; it makes every shot so picturesque. You must be careful as the trek down the staircase can be hectic and the ocean waves to be harsh! Be extra careful and you'll have sure to have a great time! You can check out Kelingking Beach and Diamond Beach on our Nusa Penida Instagram Tour: Famous Spots.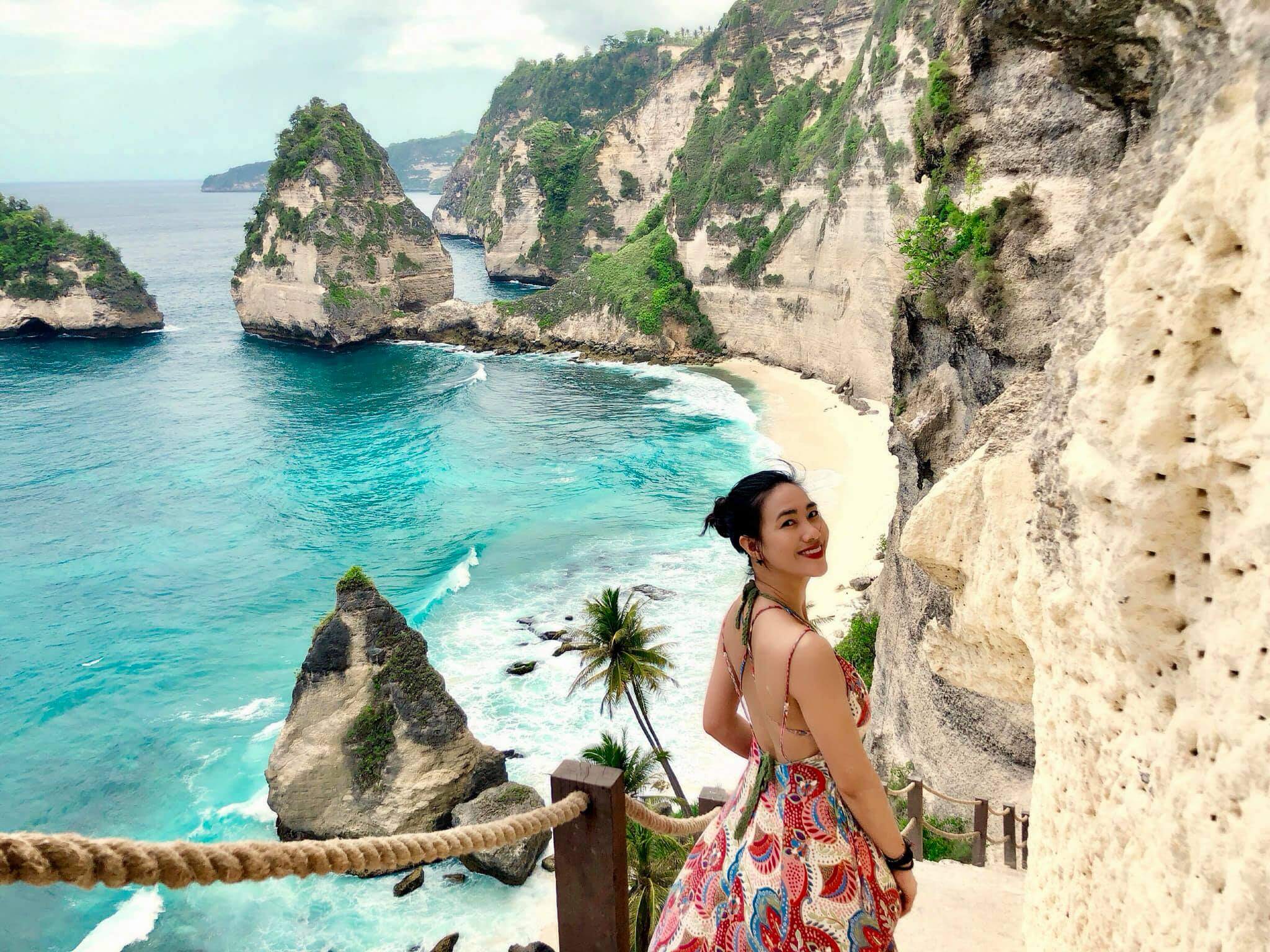 Suluban Beach
A surfer's paradise – this beach isn't on everyone's list as it's off the beaten path. Being one of the less popular beaches on the island it makes this beach even more spectacular. The sensational pairing of the sparkling blue ocean against crisp white sand creates the perfect photo opportunity! Along with it's amazing views of surfers out at sea, Suluban Beach is also the perfect day-trip to enjoy time with your family, pets, or a bottle of wine. You cannot miss Suluban's pink sunsets at around 5:30!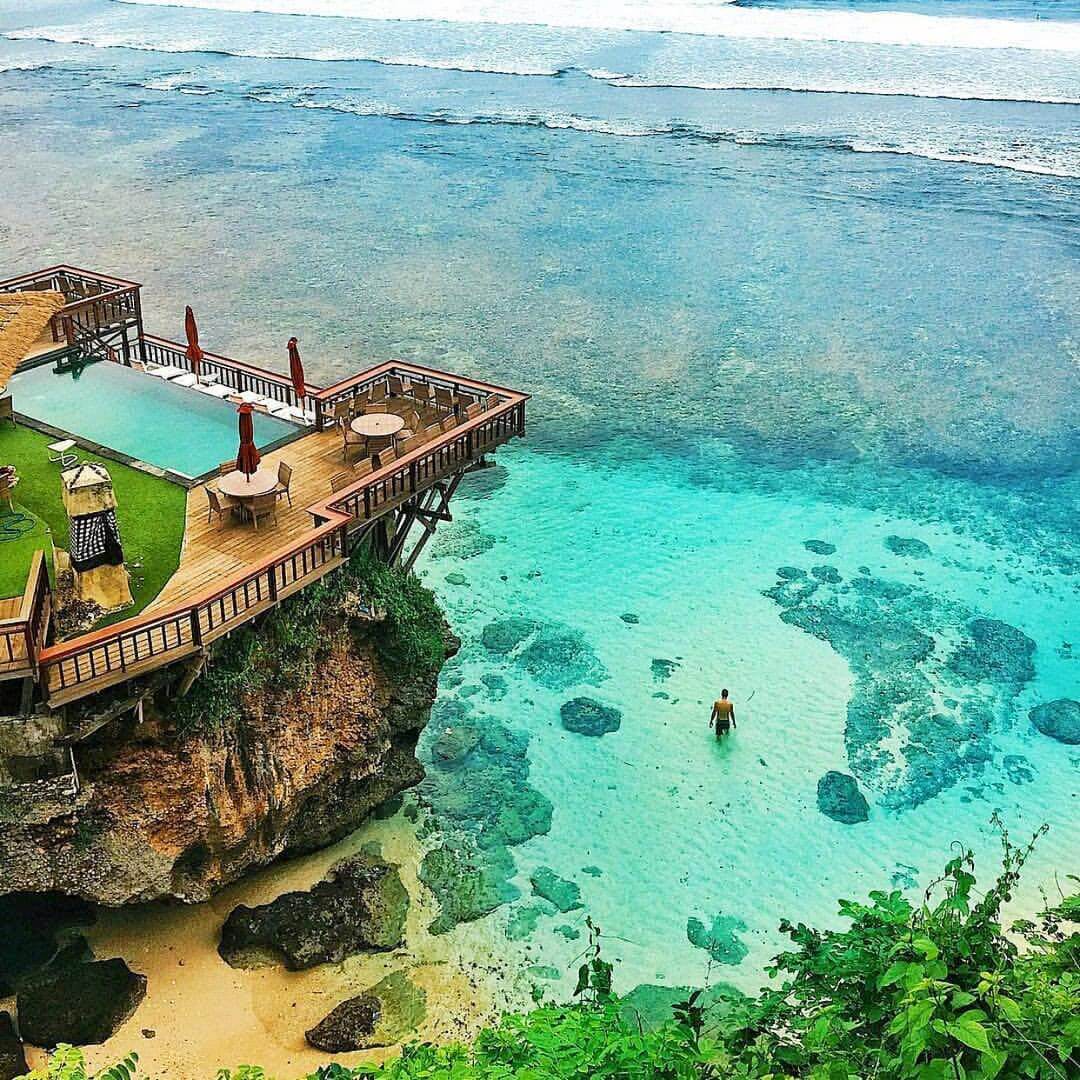 If you are looking to see some of Bali's most Instagram worthy spots all in a day be sure to check out our Bali Instagram Tour: Most Famous Spots.
Watch our Bali Instagram Tour: Most Famous Spots video to see a 1 minute overview of this tour:
2 years ago
Get your
Vacation on!
Vacation more, get inspired
Expertly curated emails packed full of vacation inspiration, travel tips and more!
Expertly curated Emails for travel inspiration, vacation tips and hacks and much more! Subscribe and upgrade your traveler skills with Forevervacation.