 Top 7 Places To Visit In Boston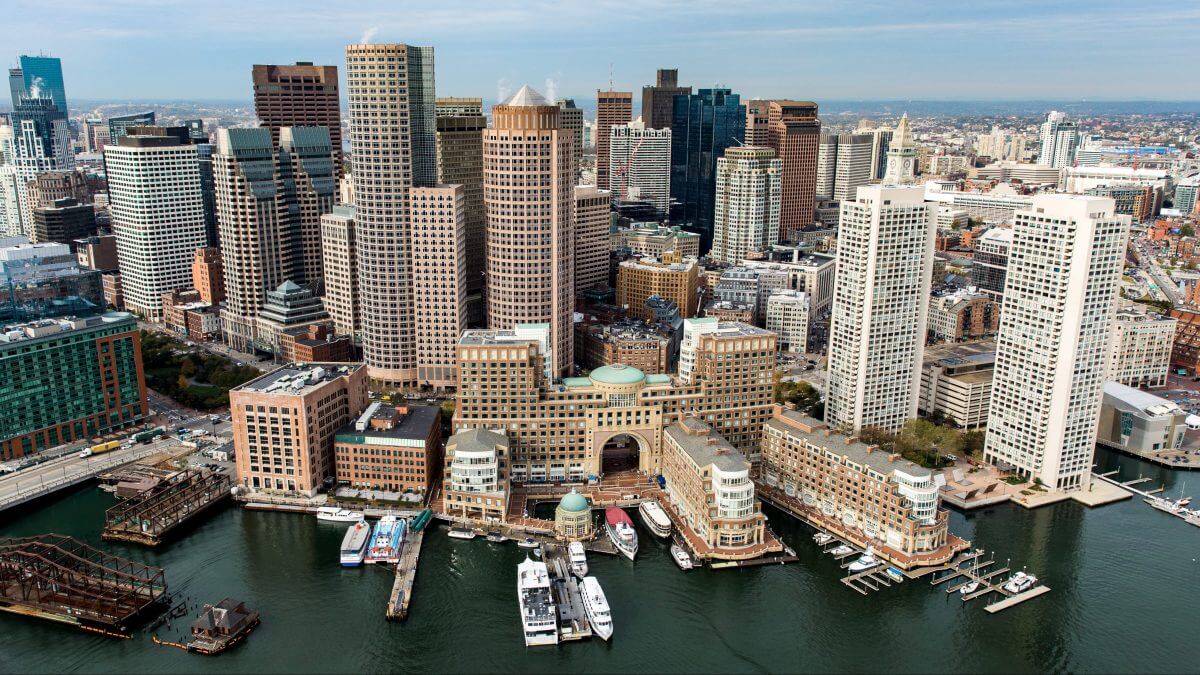 Destinations
Destinations
Blog detail
If you're looking for a taste of New England's distinct four seasons, fresh seafood, history, and professional sports of all kinds, there's nowhere better than the city of Boston.
It's here that over 28 million people come to visit each year to explore each of the neighborhoods, check out museums and other landmarks, and enjoy Boston staples like lobster rolls, Fenway Park and the Freedom Trail.
This place is full of food, culture, and entertainment, making it the ideal spot for your next vacation! Here are our top 7 must-see spots in Boston!
1. Freedom Trail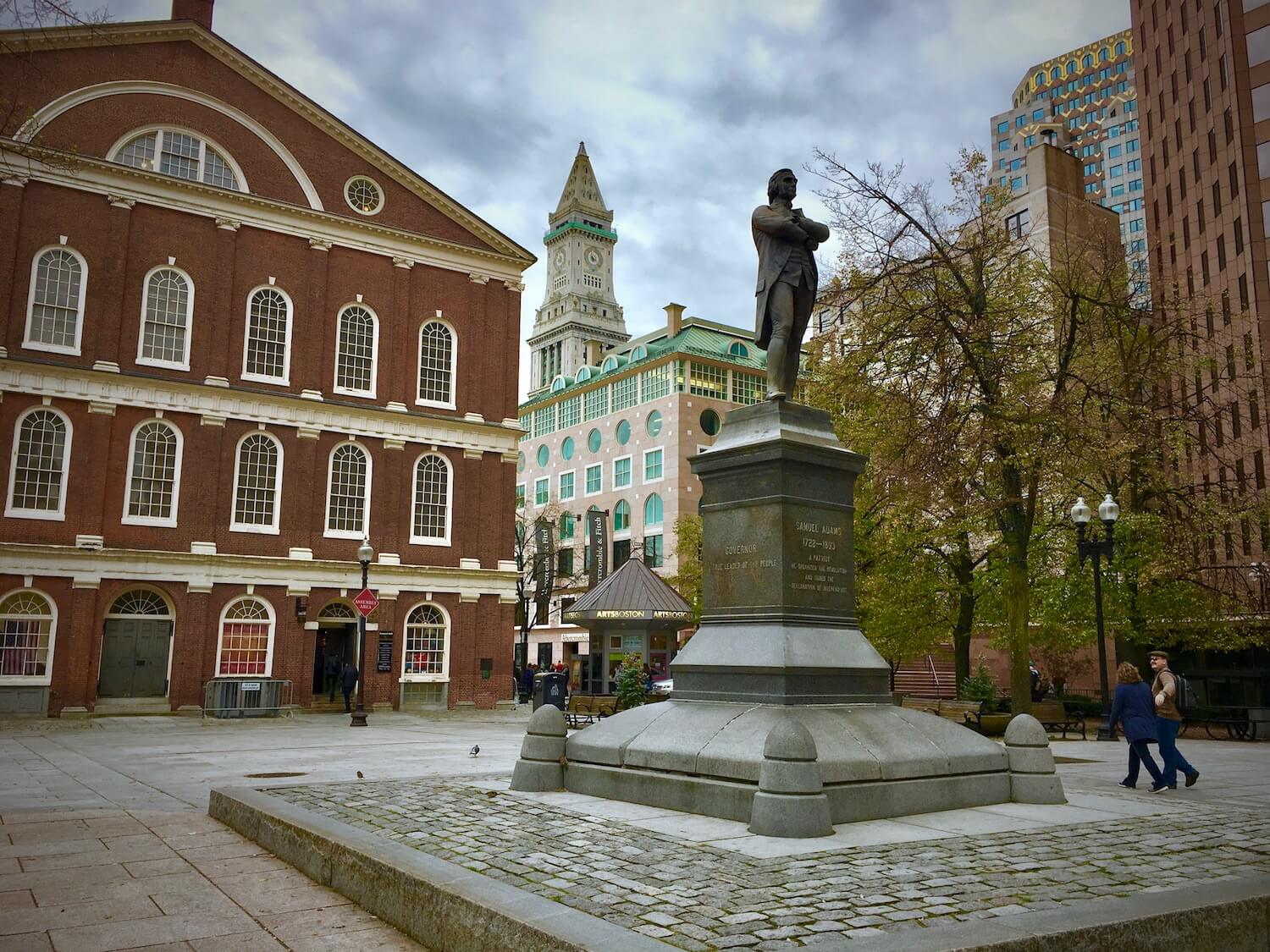 Learn the history of America as you walk along the Freedom Trail. The trail is 2.5 miles long and runs from Beacon Hill to Charlestown. You can take a free tour or simply follow the directions and make the walk on your own.
Step inside the places where the American Revolution was launched, from pews and pulpits, private homes and public offices. Learn all about the people who shaped the US nation and experience over 250 years of history, as it began in Boston.
The trail includes 16 important sites including Boston Common, Massachusetts State House, Park Street Church and more.
2. Beacon Hill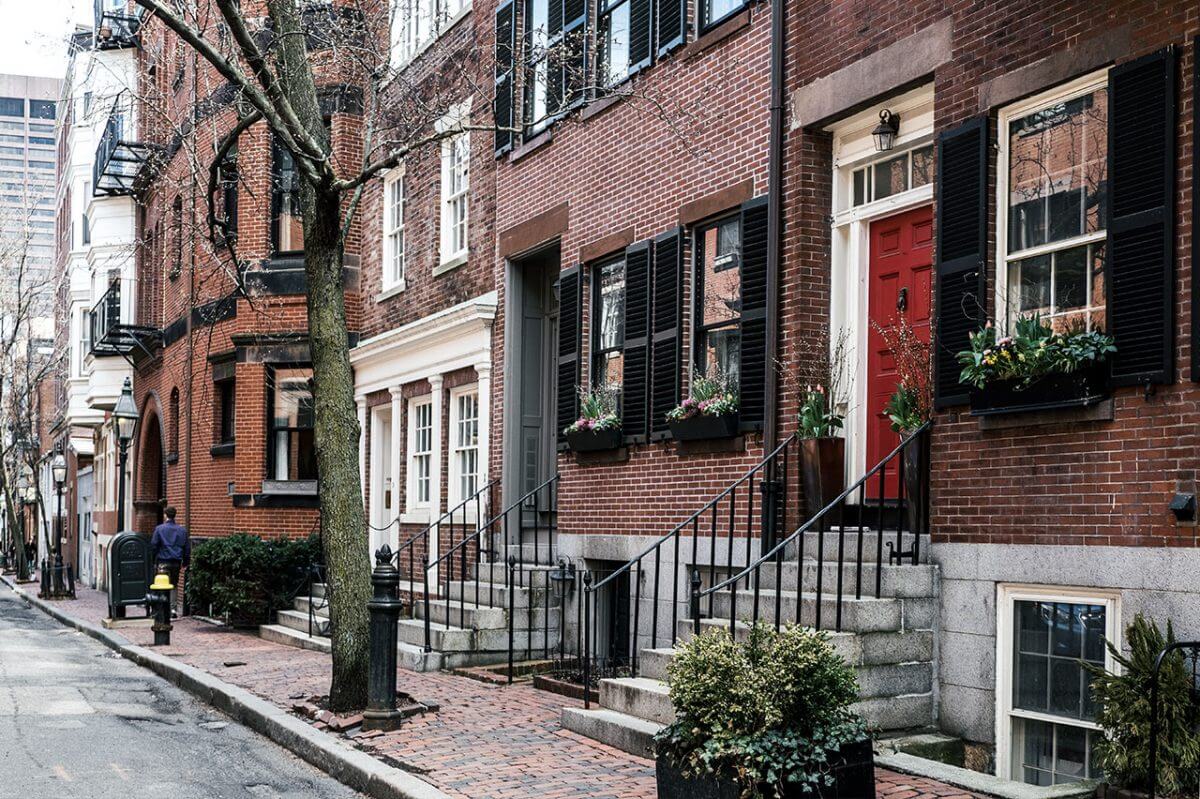 Beacon Hill, a neighborhood of Federal style row houses, is not only a historic part of Boston but also one of the most desirable areas to live these days!
It's worth having a walk around the area to view its brick sidewalks and narrow streets with their prettily decorated lamp posts and fences.
As you explore the district, passing through Charles Street and Louisbourg Square, home to some of Boston's most lavish properties, you'll understand why it's such a popular spot. There are also lovely cafes and shops to explore.
You'll find the picturesque Acorn Street on Charles Street - Boston's most picturesque street. Acorn Street is one of the most photographed streets in America. While it has recently become illegal to have a full-on photoshoot on Acorn Street, you're welcome to bring your iPhone and snap a few pictures as you please.
3. Fenway Park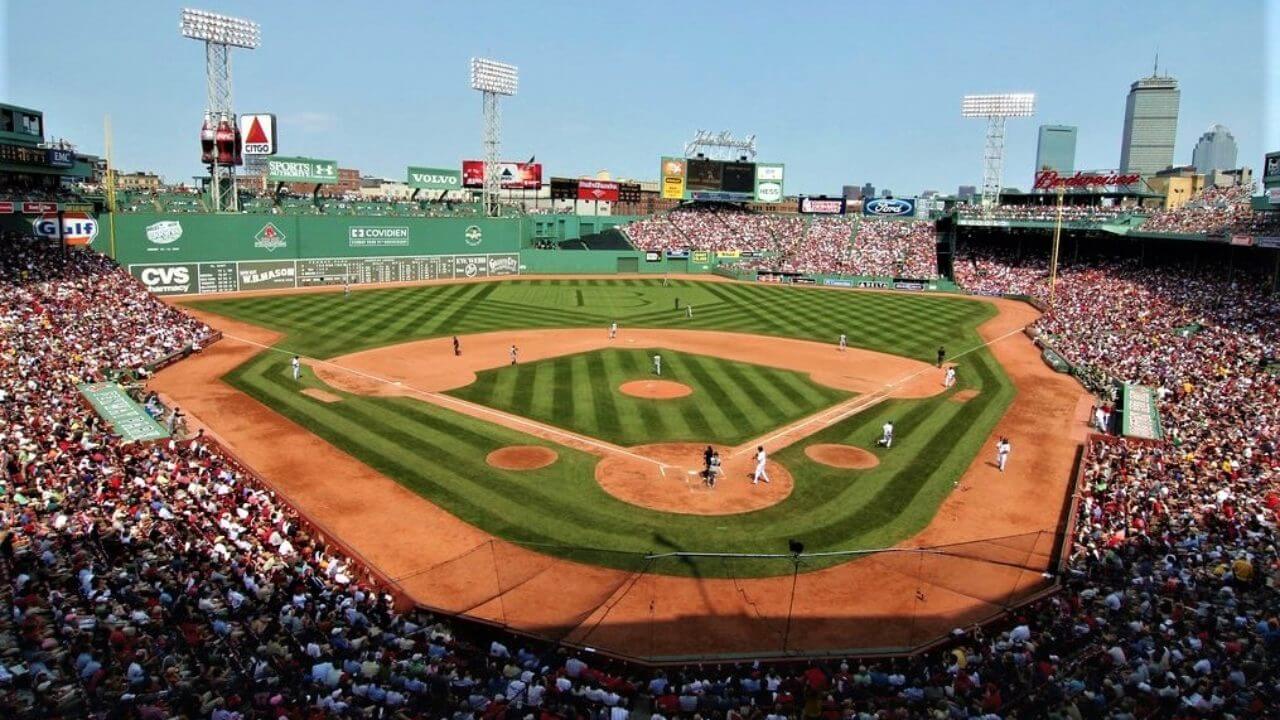 While in Boston, you just have to go on a tour of Fenway Park, home to the famous Boston Red Sox. It will make attending future games even more fun!
Fenway Park is the oldest ball park in Major League Baseball history and, though relatively small and only able to seat 40,000 spectators, has certainly seen plenty of exciting baseball, soccer and hockey action, not to mention political and religious campaigns!
Fenway has hosted the World Series ten times, its inaugural season starting from the 1912 World Series. You will tour the stadium, visit the club house, press room, and the seats above the 'Green Monster' - nickname for the 37ft high left field wall - popular because it's only 310 feet away from home plate.
Catch any number of sports games here from football to hockey to baseball (of course).
4. Boston Public Garden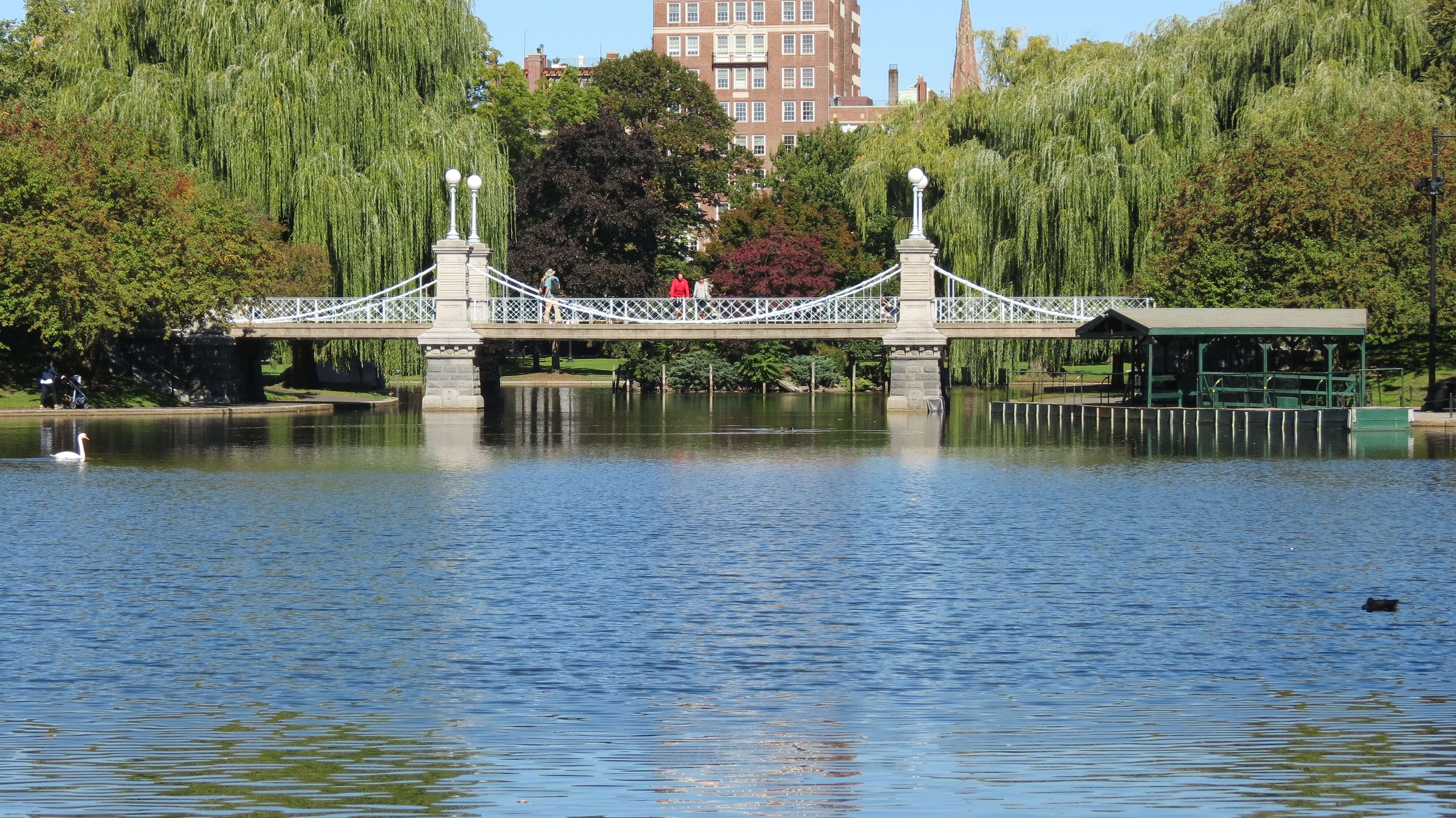 These charming public gardens were created in 1634 and modified in the Victorian Age, when over 80 species of plants from both local and varied locations around the city were introduced. Part of the Beacon Hill neighborhood, the Public Garden is the oldest public garden in America.
Vibrant floral patterns were created using new techniques of hybridizing and propagating, eventually leading to the importing of exotic trees and plants.
Stroll past the famous Swan Boats operated and created over 100 years ago, and take in the lake, fountains and variety of trees.
Bring your own picnic set up, or choose to eat at the rotating food trucks that come and go throughout the year.
5. The Arnold Arboretum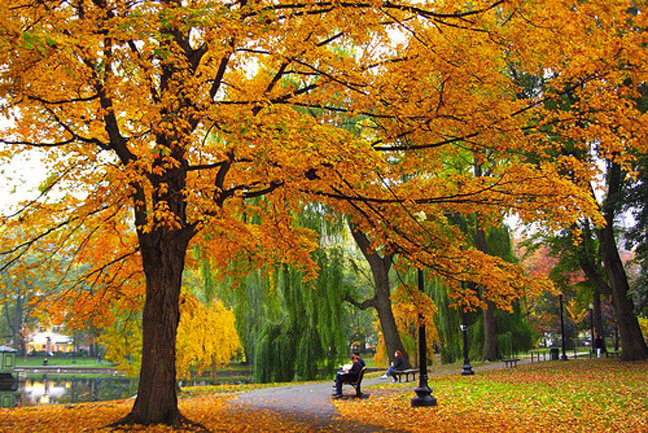 This is a lovely spot to relax and enjoy a spot of lunch, or maybe you want to spend the whole day here. Harvard University's Arnold Arboretum was designed by American landscape architect Frederick Law Olmsted and is the second largest 'link' in the Emerald Necklace, which consists of a 1,100 acre chain of parks that are linked by waterways and parkways throughout Boston.
The Arboretum consists of trees and shrubs from all over the globe which are all well marked and described. Follow the regular pathways or venture out to find your own route.
You can take the red line from Boston to Harvard, getting off smack in the middle of this elite university. Take a free walking tour of the school, then relax in the beautiful park. There are also tons of bars and restaurants to keep you occupied.
6. Newbury Street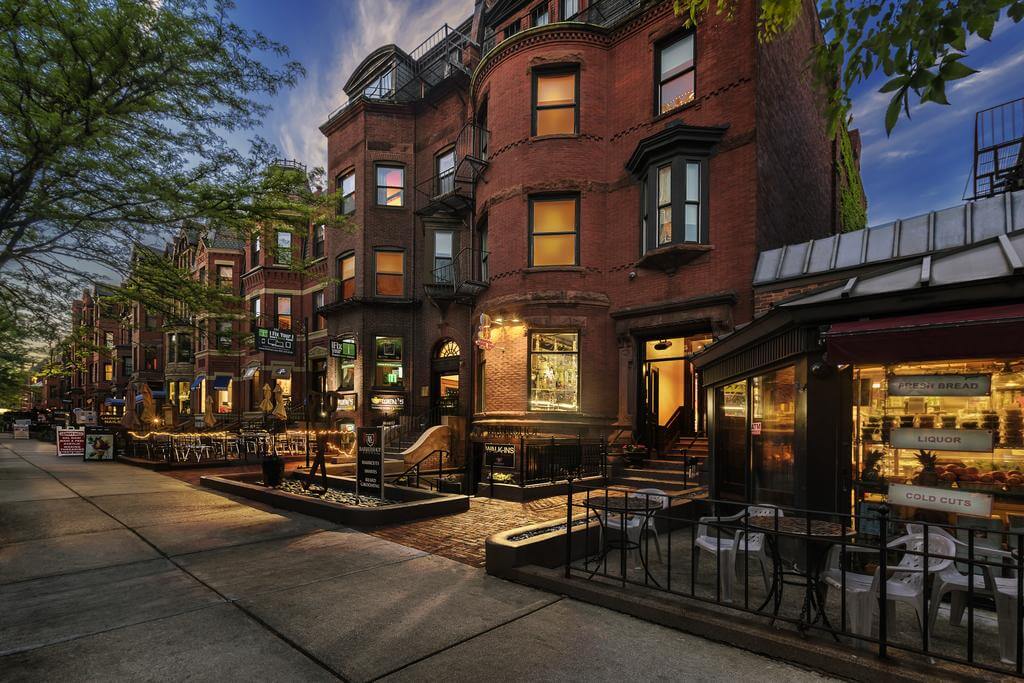 Newbury Street is Boston's shopping destination. Window-shop as you walk the beautiful tree-lined street, and watch it light up at night. Stop in one of the many salons, or purchase from high-end fashion labels.
The street was once part of Boston Harbor and was slowly filled in with dirt and fill from nearby neighborhoods over time. Now, it's one of the most iconic shopping destinations in the world!
7. Boston Waterfront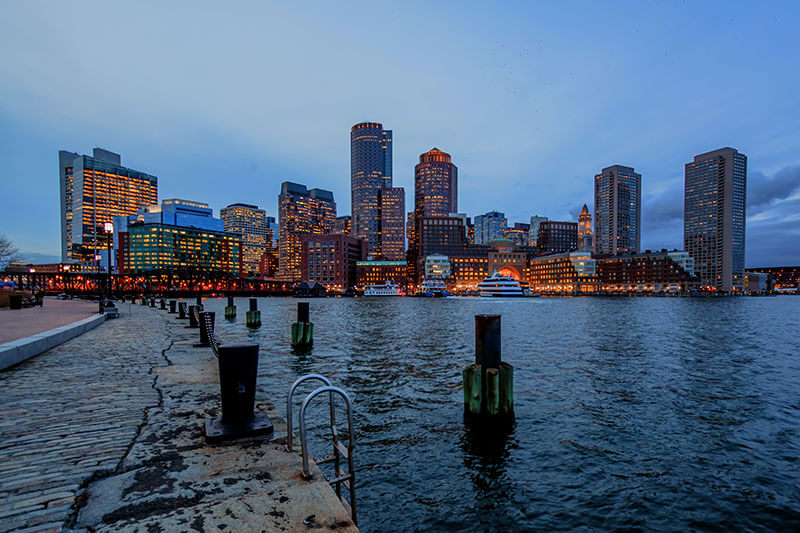 The Boston waterfront offers spectacular views of the city skyline, for free! It's protected along the harbor, so take advantage as it's open to the public. The Harborwalk is currently 38 miles (61.1 kilometers), and when complete, it will be 47mi (75.6km), stretching from East Boston to the Neponset River.
See the best views by starting near the New England Aquarium and following the walk to the front of the John Joseph Moakley United States Courthouse. Stop at one of the many bars to enjoy the sunset with a Boston beer in hand!
2 years ago
Get your
Vacation on!
Vacation more, get inspired
Expertly curated emails packed full of vacation inspiration, travel tips and more!
Expertly curated Emails for travel inspiration, vacation tips and hacks and much more! Subscribe and upgrade your traveler skills with Forevervacation.