Top 7 Places To Visit in Da Nang, Vietnam
Top 7 Places To Visit in Da Nang, Vietnam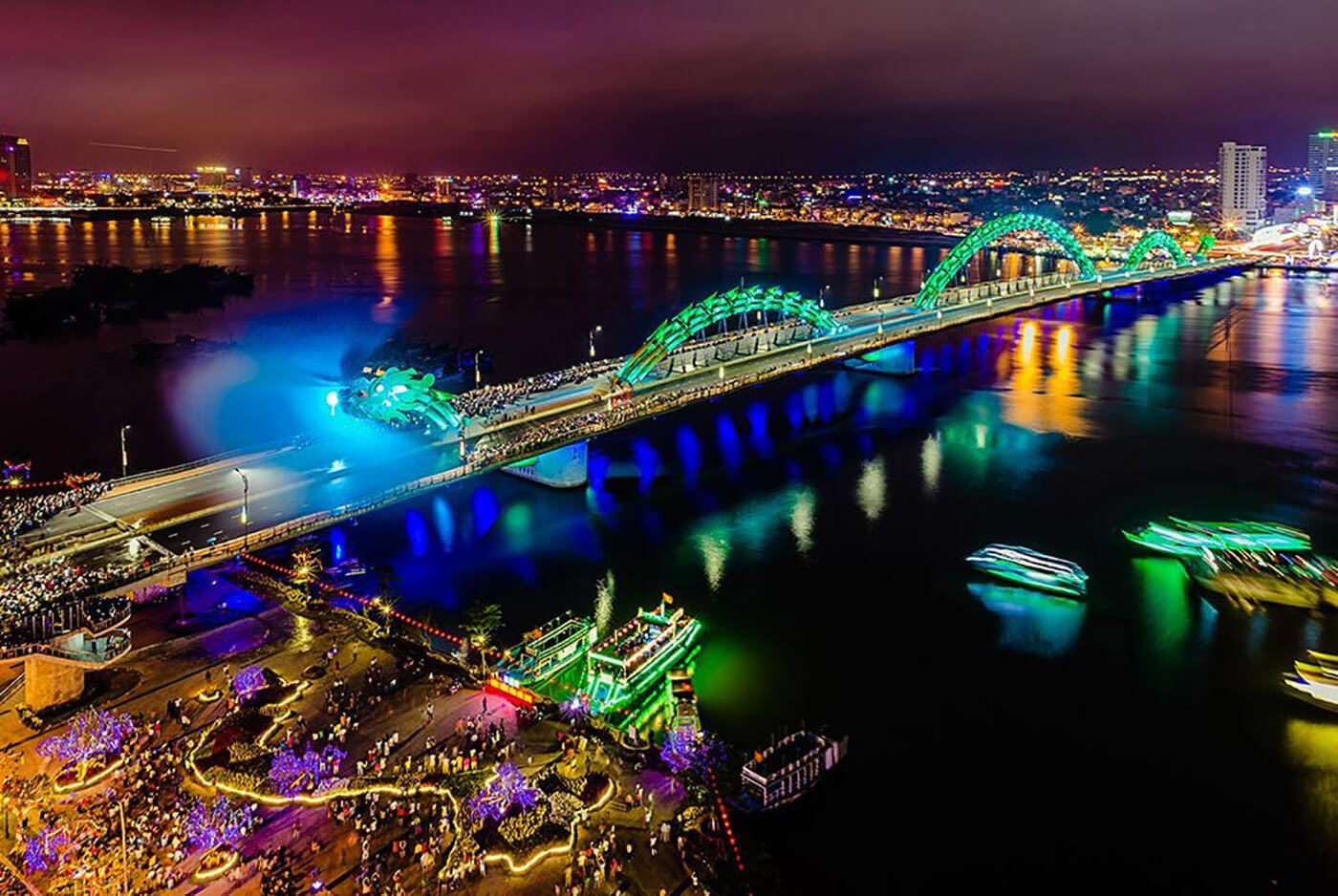 Da Nang is not always first on travelers' itineraries when they plan a trip to Vietnam, but this is such a shame as there is a huge amount to see and do here, and visitors who make the trip get the perfect mix of modern and traditional Vietnam.
When you visit Da Nang, you can enjoy one of the most innovative skylines in Vietnam, as well as a serene riverside promenade and some gorgeous sandy beaches.
Our Best Selling Tour
All-Inclusive

Da Nang Instagram Tour: Most Famous Spots

Our Da Nang Instagram Tour will take you to the most Instagrammable and adventurous spots in Da Nang all in one day. If you're looking for a little bit of a culture, a lot of adventure and a ton of great photos then this is the tour for you.The morning will start with a private pickup directly f
Da Nang marks the halfway point between the capital in the north, Hanoi and Ho Chi Minh City in the south. It's the fourth largest city in Vietnam. Apart from some shopping highlights and historic sights, most travelers come here mainly because of its proximity to the well-known My Khe Beach, Lang Co Beach, Hoi An, and My Son.
Da Nang's coastline stretches 30 kilometers and is renowned for its calm, cool waters and water sports such as fishing, water skiing, diving, and yachting. Here are our top 7 must-see places in beautiful Da Nang.
1. The Golden Bridge (The Hands)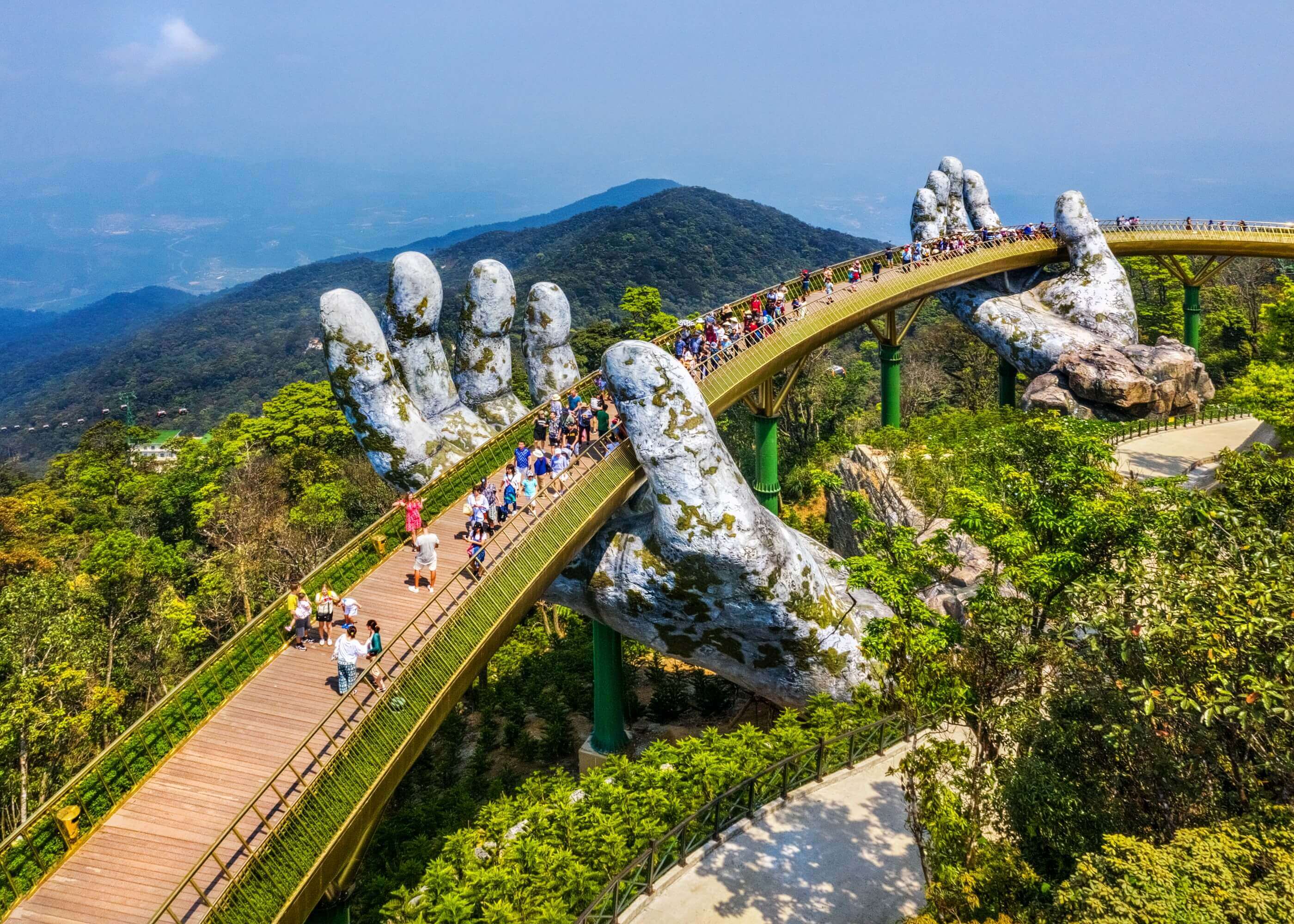 The Golden Bridge in Da Nang went viral immediately after opening only a few years ago. You've probably seen it pop up on your social media feed many times already. This beautiful golden bridge with two hands shaped out of rock overlooking the mountains seemed to capture everyone's imagination.
Get to it by cable car and enjoy the stunning views, then walk along the famous bridge and get some amazing photos! Tip: arrive earlier rather than later to make the most of the morning golden hour!
2. My Son Sanctuary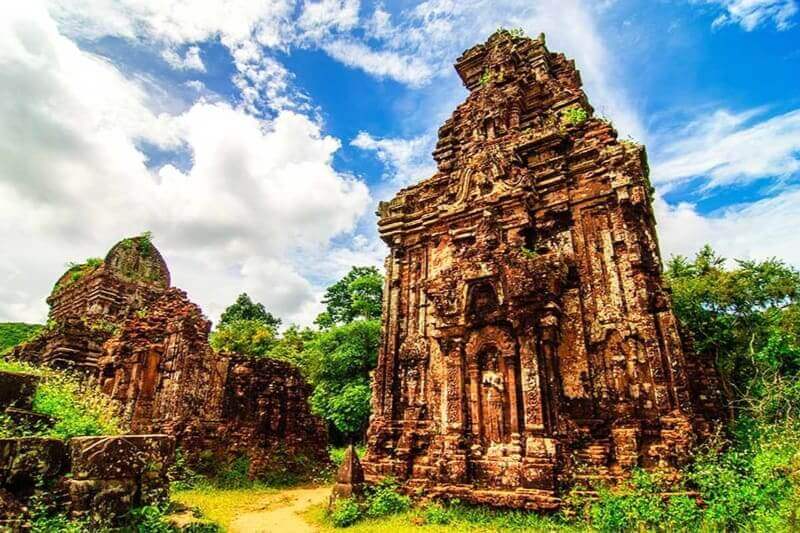 My Son is a UNESCO World Heritage Site and is made up of a collection of ruins that would have formed the base of the fearsome Champa Kingdom. The architecture here spans eight centuries and you'll see ornate carvings and impressive stone pillars and buildings.
It's about a 1-hour drive from the center of Da Nang, but you can easily grab a taxi for a really affordable price and most local taxi drivers will be happy to wait for you at the site and then take you straight back when you're done.
It's actually best to visit this site in the afternoon, after about 2 pm, when most other guided tours are gone.
A free electric shuttle will take you from the on-site museum through the jungle to the actual ruins to save your precious energy!
3. Marble Mountains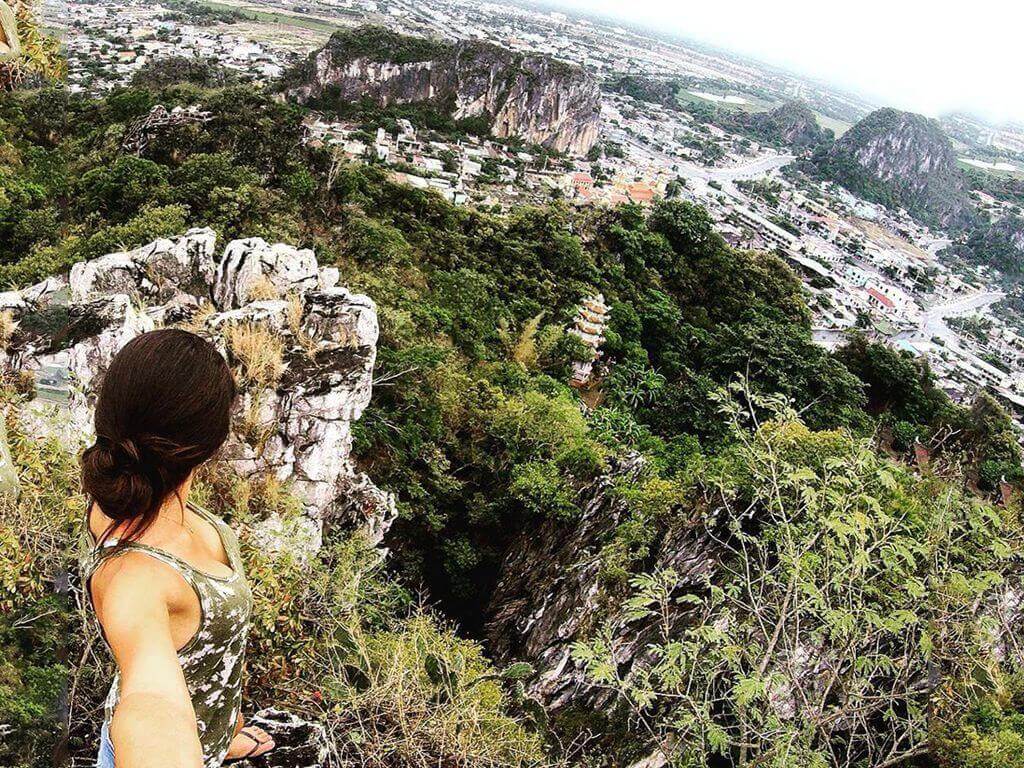 The Marble Mountains are actually five separate hills made of limestone and beautiful smooth marble (hence the name). The mountains sit around 9 kilometers outside of Da Nang and are known for their Buddhist pagodas and shrines, which are dedicated to various local gods.
You can walk up the hills via a long set of steps cut into the mountainside. From the top, enjoy breathtaking views of the scenery below. The marble mountains are open from 7 am to 5.30 pm daily all year round, and the entrance is 40,000VND (less than $2).
4. Da Nang Cathedral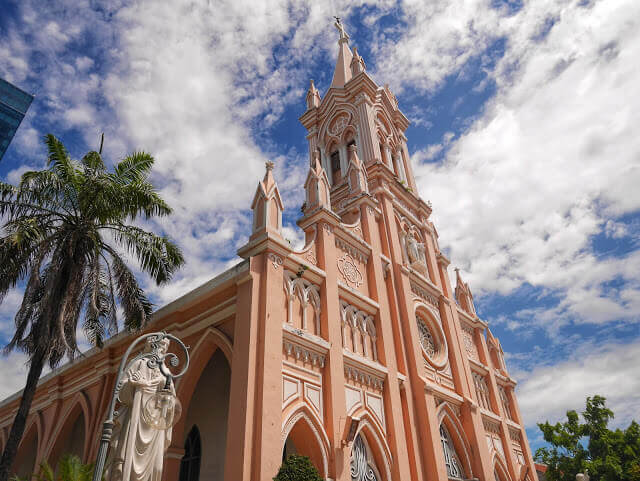 The Da Nang Cathedral is one of Vietnam's most famous catholic churches, thanks to its amazing design features. The cathedral has a signature pink exterior as well as colorful stained-glass windows and a large bell tower and an iconic weathervane at the top in the shape of a rooster.
The cathedral dates back to 1923 and is known to locals by its nickname 'Con Ga', which means 'Rooster Church'.
The church is still very much in use and it serves the local Catholic community of over 4000 people. Services are held in different languages daily, with English-spoken sermons on Sundays at 9am.
If you want to visit for Mass, make sure to head there early due to limited seats. The entrance is free of charge.
5. Ba Na Hills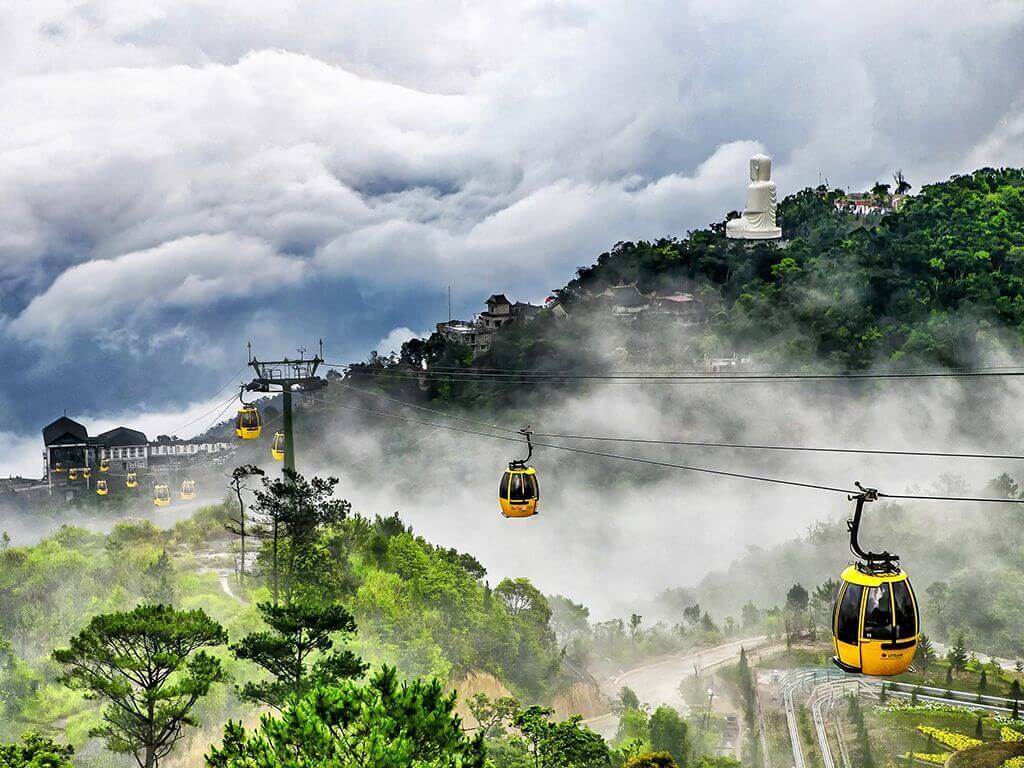 The Ba Na Hills is one of the most popular attractions in Da Nang and people flock here from all over the world. At the Ba Na Hills summit, spectacular views stretch as far as the sea. Take a cable car to enjoy the views all the way up.
There is also the Ba Na Hill Fantasy Park which has a range of entertainment zones, including theme park rides and a wax model museum. For an exciting and highly entertaining day out, this is your go-to! We would recommend booking tickets in advance to avoid queues on the day.
6. Linh Ung Pagoda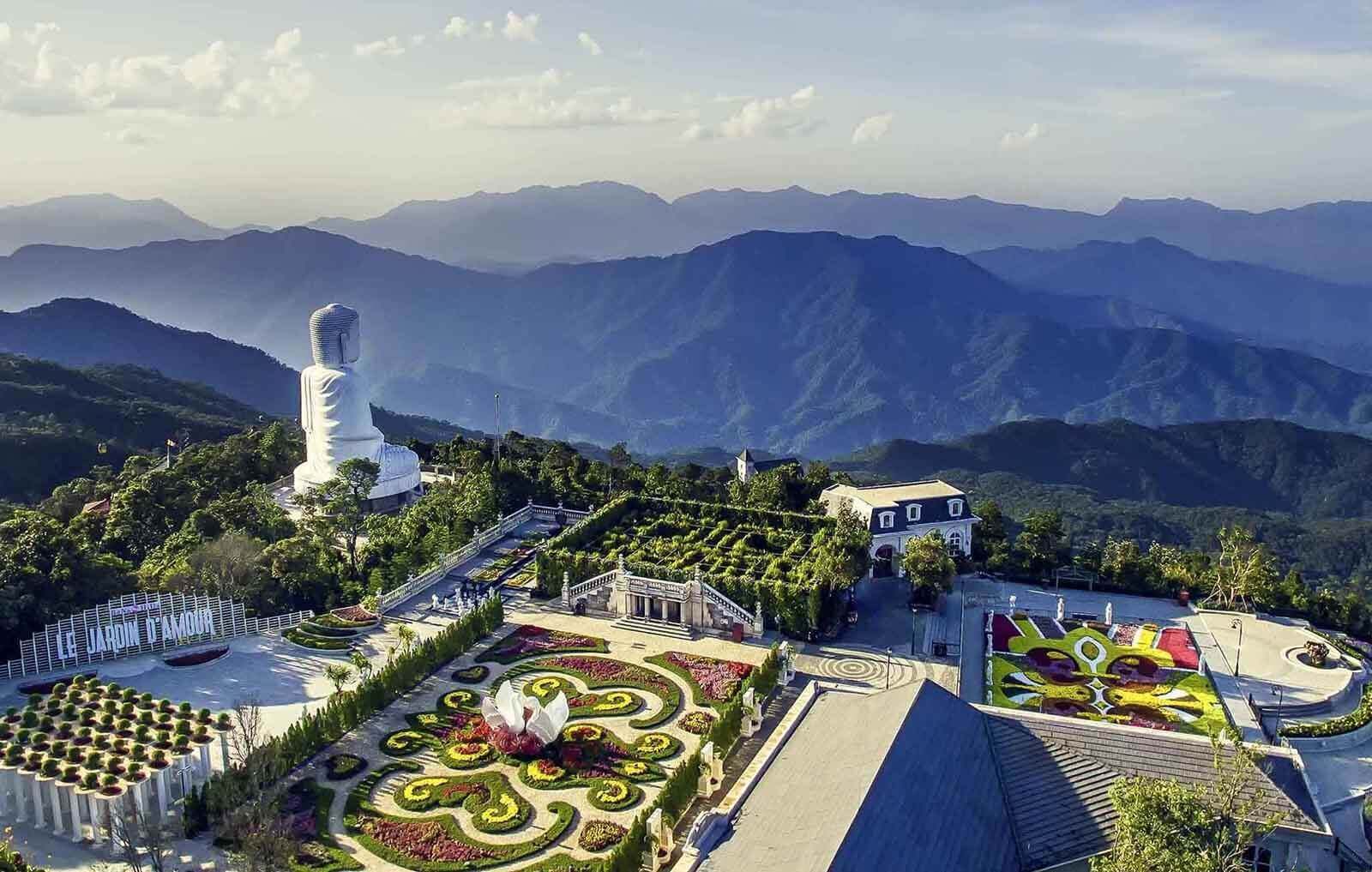 The Linh Ung Pagoda is located at Son Tra Mountain and is one of the most famous attractions in Da Nang. The pagoda is known for having the tallest statue of the Goddess of Mercy in the region which was built on top of a platform in the shape of a blooming lotus.
You will also find around 21 statues of the Buddha here, which are all located inside a larger 67-meter-tall Buddha figure. The pagoda is open every day from 6 am to 7 pm and entrance is free, although donation boxes are scattered around the complex. Remember to dress respectfully and take off your shoes before entering a pagoda!
7. Son Tra Mountain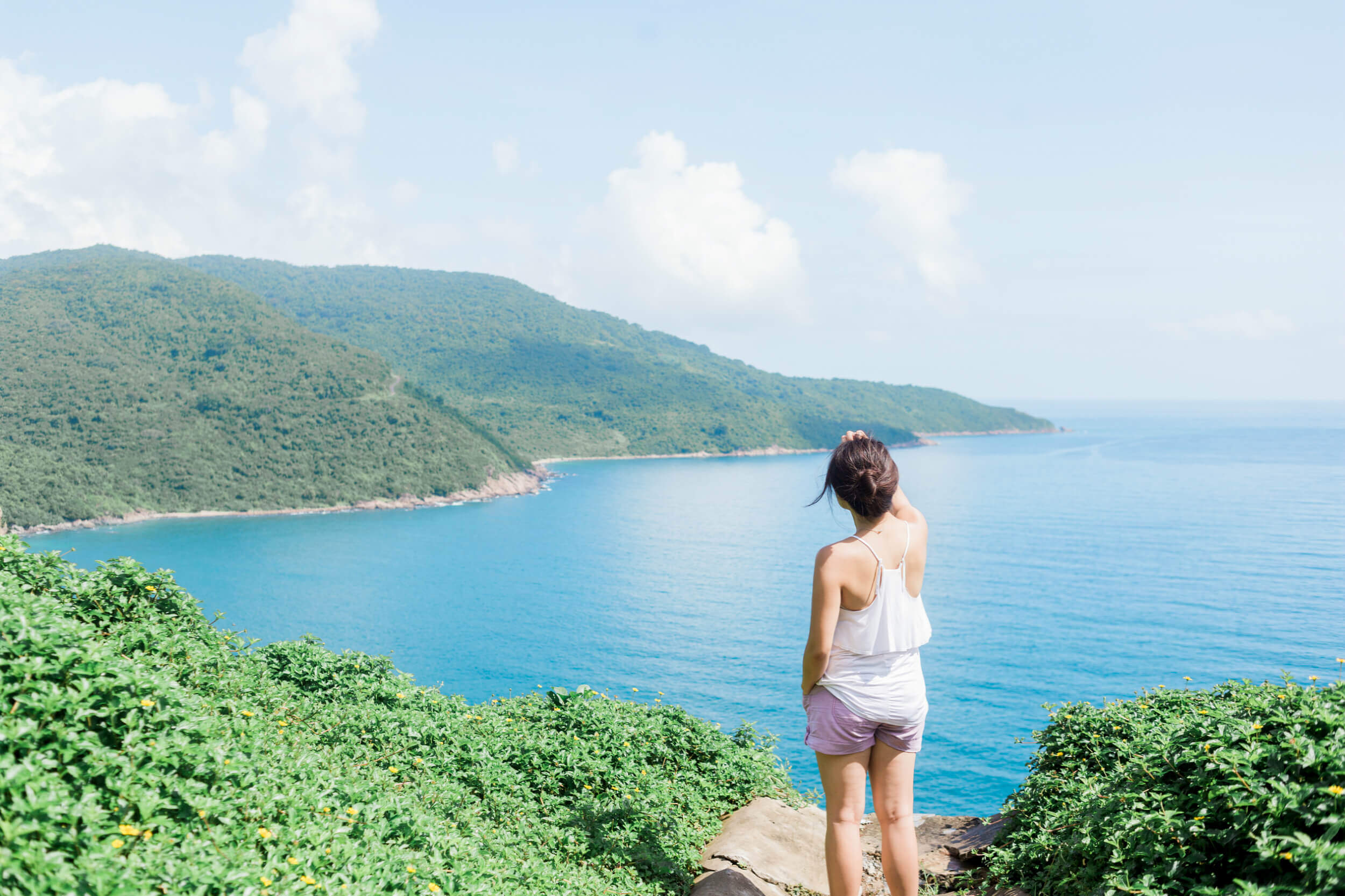 Son Tra Mountain translates as 'Monkey Mountain' in English and many primates call this place home. The mountain is part of a spectacular national park that is located at around 700 meters above sea level. This area is also called the Son Tra Peninsula and you'll find winding roads which make for a great hike.
Come here to watch the sun set over Da Nang and experience the magic of this beautiful place!
Get your VACATION on!
Expertly curated emails packed full of vacation inspiration, travel tips and more!