 Top 7 Places To Visit In Hanoi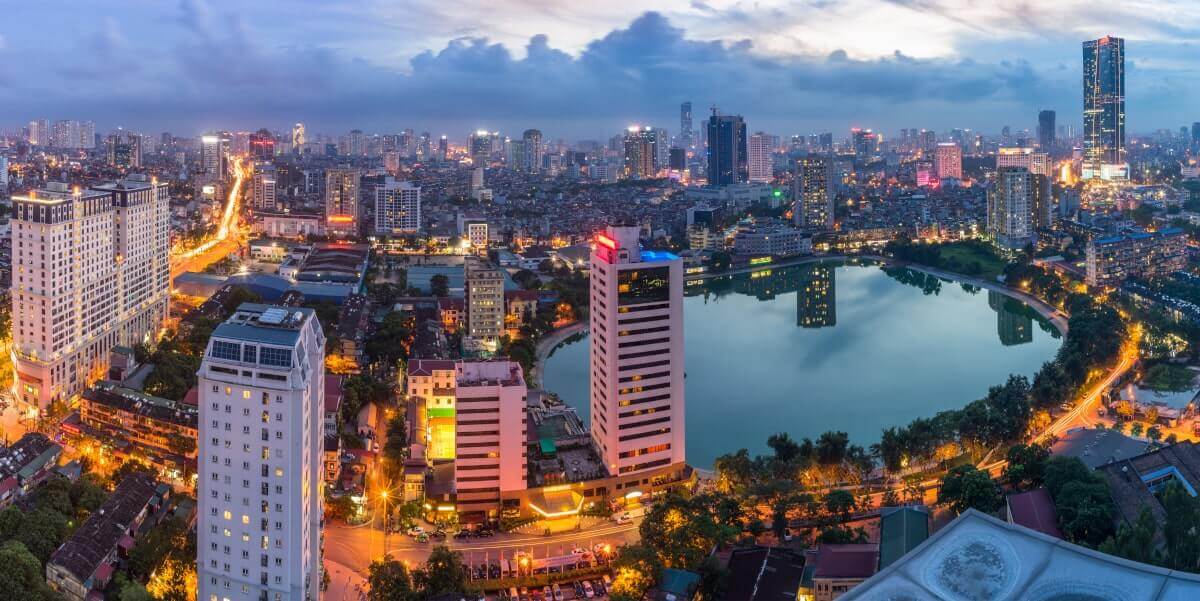 Destinations
Destinations
Blog detail
Hanoi is the vibrant capital of Vietnam and one of the most interesting cities in Southeast Asia (in my humble opinion). If you're looking for the cultural and historic heart of Vietnam, you'll find it in Hanoi, although the city is modernizing very rapidly.
In addition to the gorgeous architecture, you'll also find an engaging collection of museums that will fill you in on all the history of this part of the country. You can also visit traditional Vietnamese monuments such as temples and pagodas, and if you like photography then you'll be spoiled for choice here.
Hanoi is also known for its delicious food scene and local dishes include big bowls of noodles, and packed full Banh Mi. In addition to the food, Hanoi also has some beautiful hang-out spots like the Old Quarter, as well as pretty lakes and lush parks.
1. Hoan Kiem Lake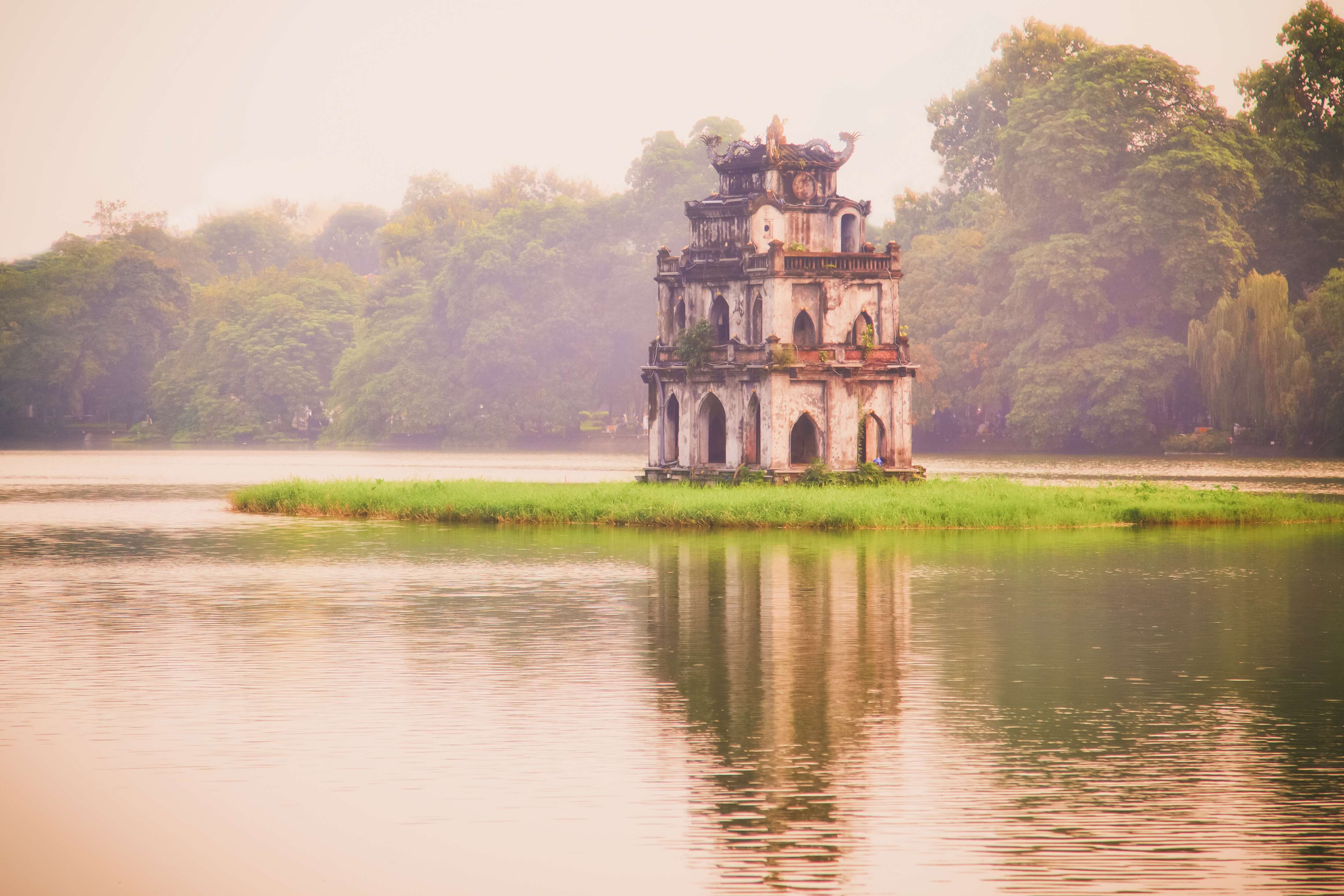 Hoan Kiem Lake (Return Sword Lake) is the heart of Hanoi. Not only is it a great place to go wandering, but it also has great historical and cultural significance for the people of Vietnam.
Hoan Kiem Lake is perhaps the most famous spot in Hanoi and is also believed to be a mystical body of water. The lake is said to have a mythical resident turtle who is the hero of a Vietnamese legend. Locals will tell you the turtle still swims in the lake, although you will also spot many other real life turtles here when you go to visit.
This is the perfect place to go for an afternoon stroll and get some great vacation shots for the 'gram.
2. National Museum of Vietnamese History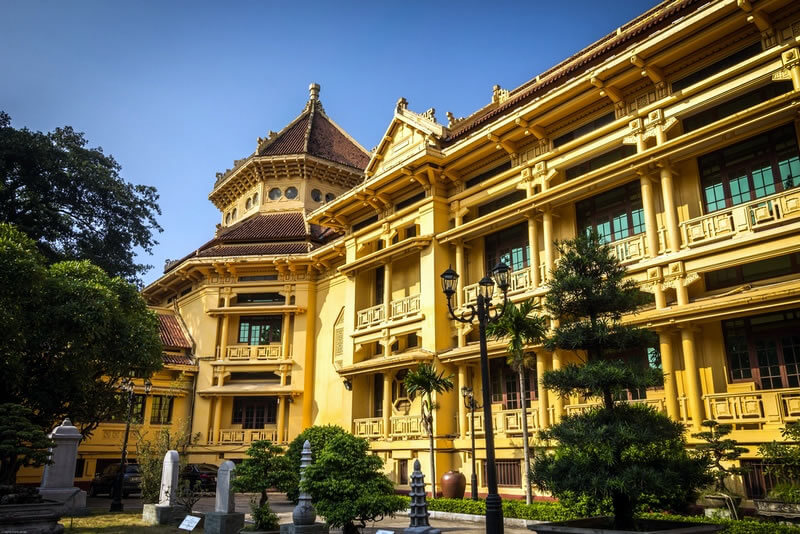 The National Museum of Vietnamese History is home to many artifacts reflecting the culture and the developing history of the country and people in Vietnam. The museum dates back to 1925 when it was built.
Used as a school during the French colonial period in Vietnam, the building is an elegant mix of Chinese and French design and it is intricately decorated. Pieces range from the ancient to the fairly modern. Be sure to look out for the bronze pieces that date back to the 3rd century BC and are part of the Dong Son culture.
You'll also find a number of Hindu statues from the Champa and Khmer kingdoms as well as galleries of ornate Vietnamese jewelry. You can also tour the galleries dedicated to the French colonial period and the Vietnam War.
With entrance priced at less than $1.50, this is well worth a visit when you come to Hanoi.
3. Thang Long Water Puppet Theatre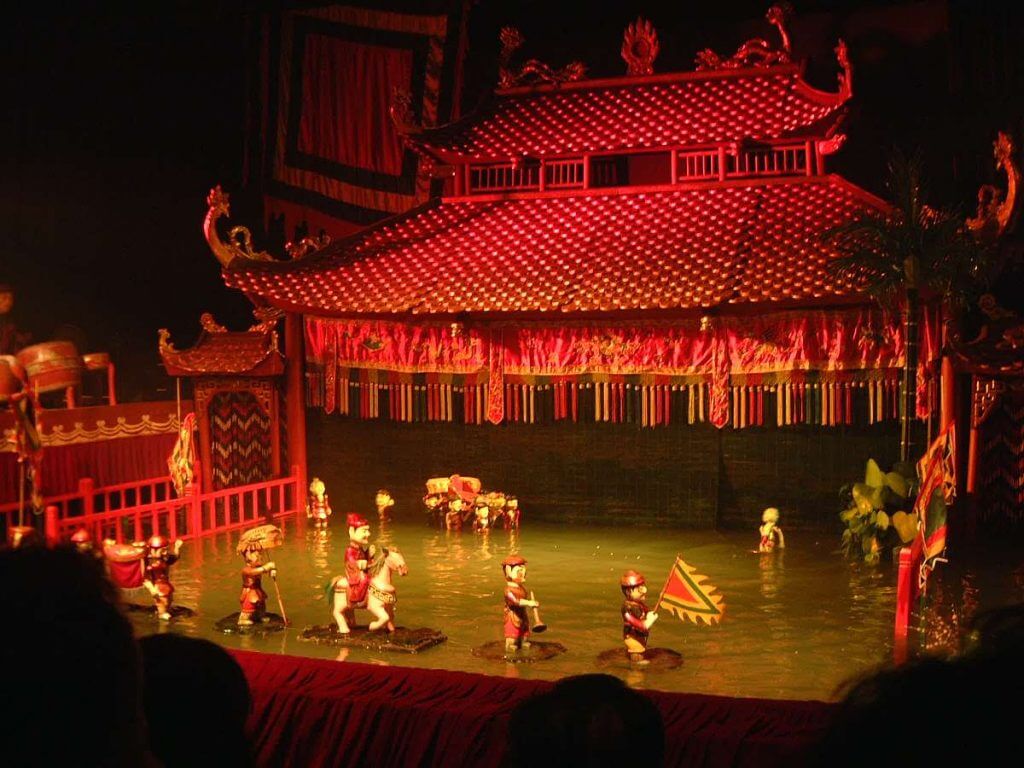 When in Hanoi, you absolutely mustn't miss a trip to the Thang Long Water Puppet Theatre. This theatre features a waist high pool of water that the puppeteers stand in while they perform.
They operate puppets which are fixed to long bamboo canes to look as if they are dancing on the surface of the water. The shows here usually tell the stories of local legends and farming stories or Vietnamese myths are also common.
This kind of performance is said to have started in rural Vietnam when the rice fields flooded in the rainy season and locals would dance with the puppets on the water to entertain themselves. It's sure to be a beautiful performance that the whole family will enjoy!
4. Imperial Citadel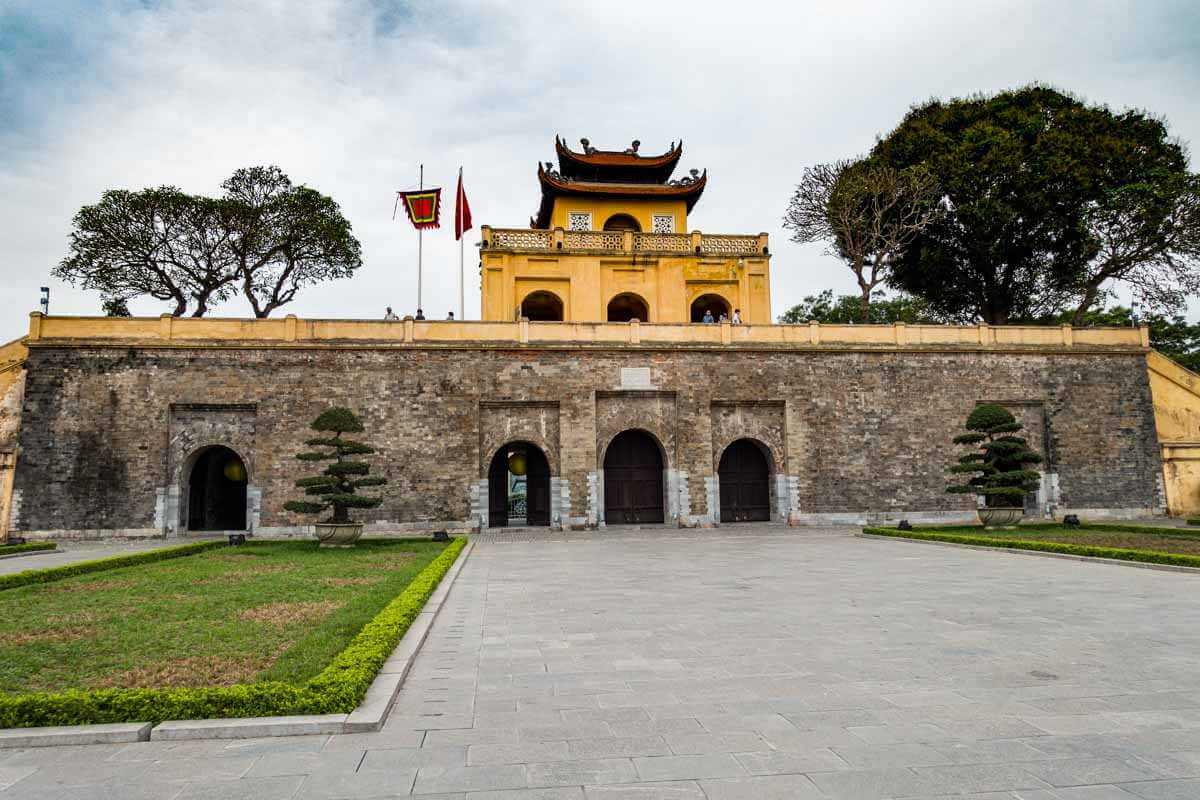 The Imperial Citadel in Hanoi used to be the seat of military power in Vietnam and would have been an important spot during the Vietnam War. It's also a UNESCO World Heritage Site and you can enjoy over 1,000 years of history here.
One of the signature elements of the citadel is the archaeological treasures which were uncovered, such as the foundations of ancient palaces.
You'll also find bunkers here which date back to the Vietnam War and you can browse collections of weaponry and even see military maps from this time.
5. Hanoi Old Quarter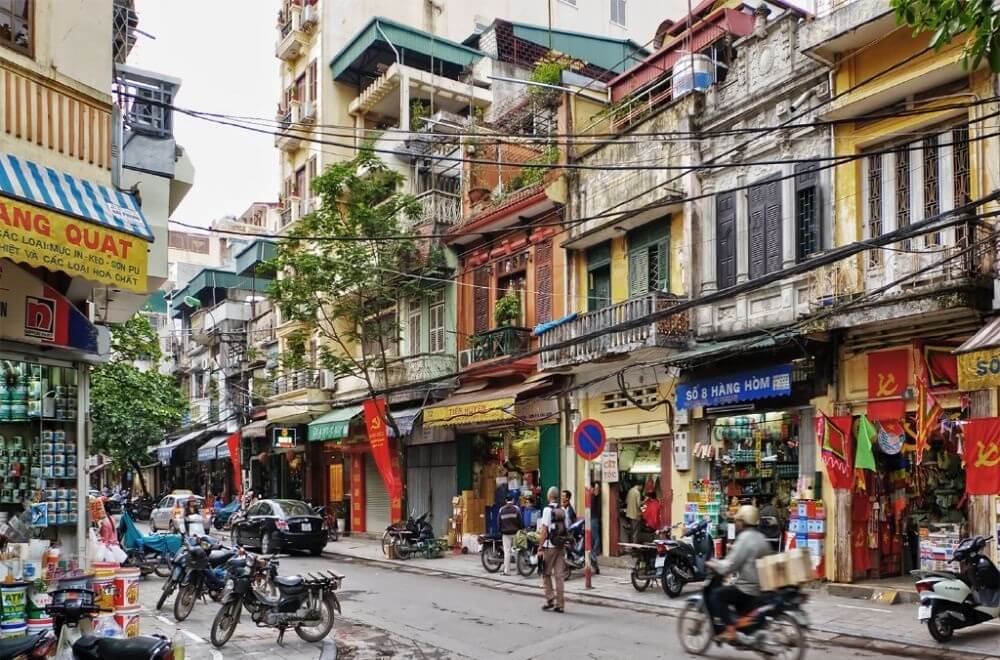 Walk north from Hoan Kiem Lake, across Cau Go, and suddenly you're in the busy streets of the Old Quarter, a bustling square kilometer that was closed to the public well into the nineteenth century. Now one of the city's hot-spots, Hanoi's Old Quarter is considered the main business hub as well as the best tourist spot in the city.
Many visitors say that Hanoi is the prettiest and most traditional city in Vietnam and much of this is down to the presence of the Old Quarter.
Here you'll find densely packed streets which still retain all the charm of a small local neighborhood. The names of the streets will tell you which shops you'll find there, for example, 'Hang Gai' means you'll find Silk Shops all along that road.
If you're looking to pick up some local souvenirs or gifts then this is the best place to do it. There is also a wealth of delicious local eateries here and a night market held in the Old Quarter every night from Friday to Sunday.
6. Ho Chi Minh Mausoleum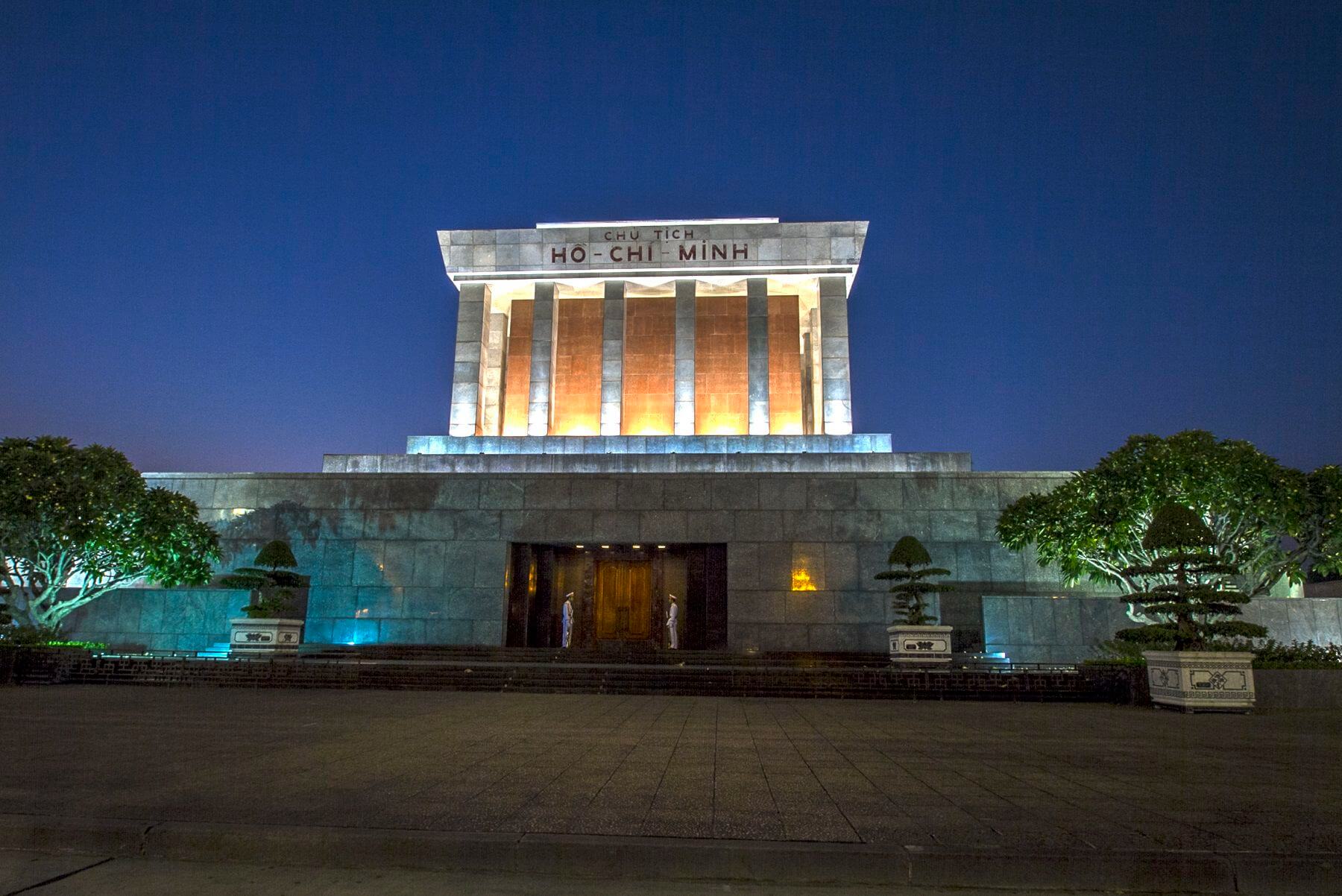 Ho Chi Minh Mausoleum in Ba Dinh Square is one of the most visited attractions in Hanoi. It is the final resting place of Ho Chi Minh, the most iconic and popular leader of Vietnam, known to his people as 'Uncle Ho'. His body is preserved here in a glass case at the Ho Chi Minh Mausoleum in central Hanoi (albeit against his wishes).
For many visitors, a trip to Uncle Ho's final resting place can be an extraordinary experience as it is not just an average attraction, it's a part of a unique history.
Security is tight and visitors should dress with respect (no shorts, sleeveless shirts or miniskirts) and everyone has to deposit their bags and cameras before getting in. Visitors are not allowed to stop and hold the constant queue up as the place is constantly busy, but it's totally worth it! Admission is free but donations are accepted.
7. Long Bien Bridge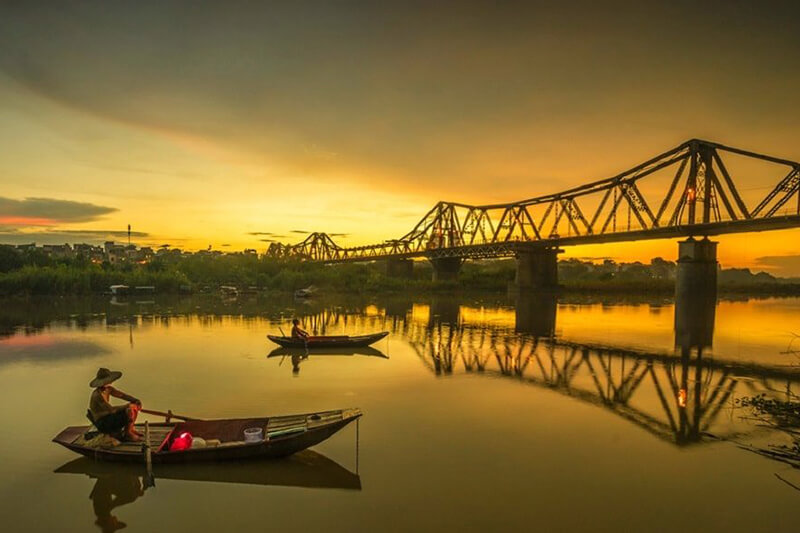 With a history of over 100 years, Long Bien Bridge is a historical and cultural symbol of Hanoi. Not only that, Long Bien Bridge is the ideal place to admire a panoramic view of Hanoi from above. Come here to relax and enjoy the peace and quiet away from the hustle and bustle of the city center.
Long Bien Bridge is the first steel bridge to cross the Red River, linking Long Bien and Hoan Kiem District of Hanoi. Built from 1899 to 1902, the Long Bien Bridge was designed by architects who came over from Paris.
It would have played an important strategic role during the Vietnam War and is a spot of historical importance in the city. If possible, visit the bridge in the evening when it is lit up against the night sky. There is a pedestrian path that lets you walk over the bridge and street food carts are always around selling tasty drinks and snacks.
2 years ago
Get your
Vacation on!
Vacation more, get inspired
Expertly curated emails packed full of vacation inspiration, travel tips and more!
Expertly curated Emails for travel inspiration, vacation tips and hacks and much more! Subscribe and upgrade your traveler skills with Forevervacation.