Top 7 Places To Visit In Krabi
Top 7 Places To Visit In Krabi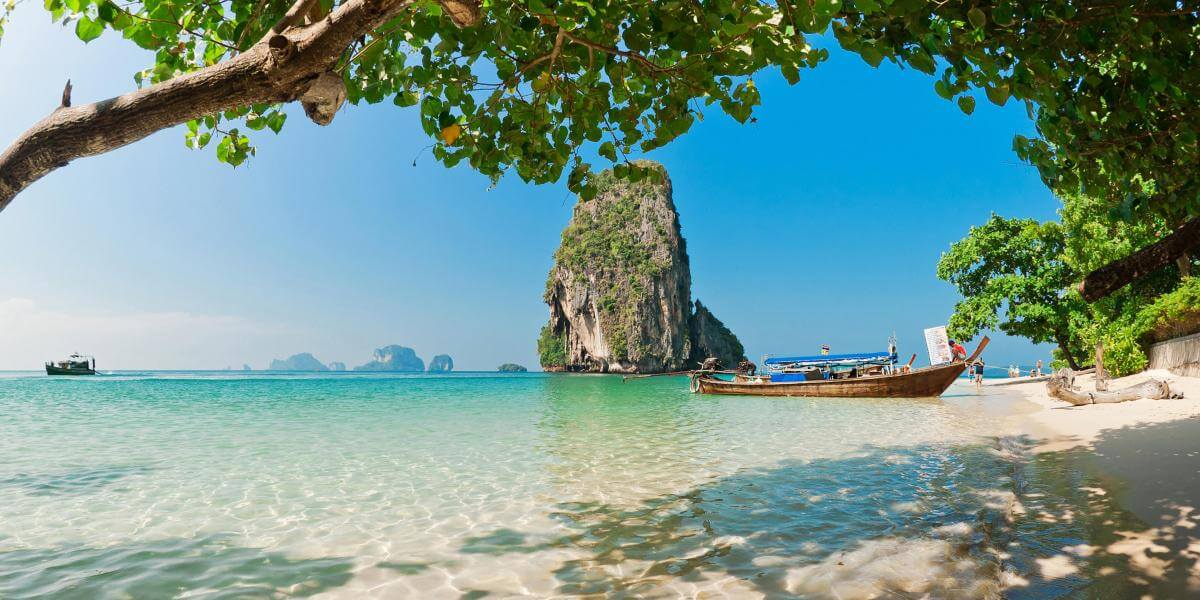 Krabi is one of the most relaxing parts in all of Thailand. It is a province with the most stunning scenery imaginable, beautiful white sandy beaches stretching for miles, a lush green jungle and over 200 islands just off the coast.
Krabi covers quite a large area, so a lot of the attractions require a bit of traveling, but when everywhere you look beautiful, it is no hardship at all.
The best time to visit is between November and April as the weather in the South of Thailand is tropical, so showers are common at some times of the year, but with many places now opening all year, you will always find something to do.
The airport in Krabi offers more routes and more frequent flights than ever, so come and explore the best things to do in Krabi! Here are our top 7 must-see spots in Krabi!
1. Wat Tham Sua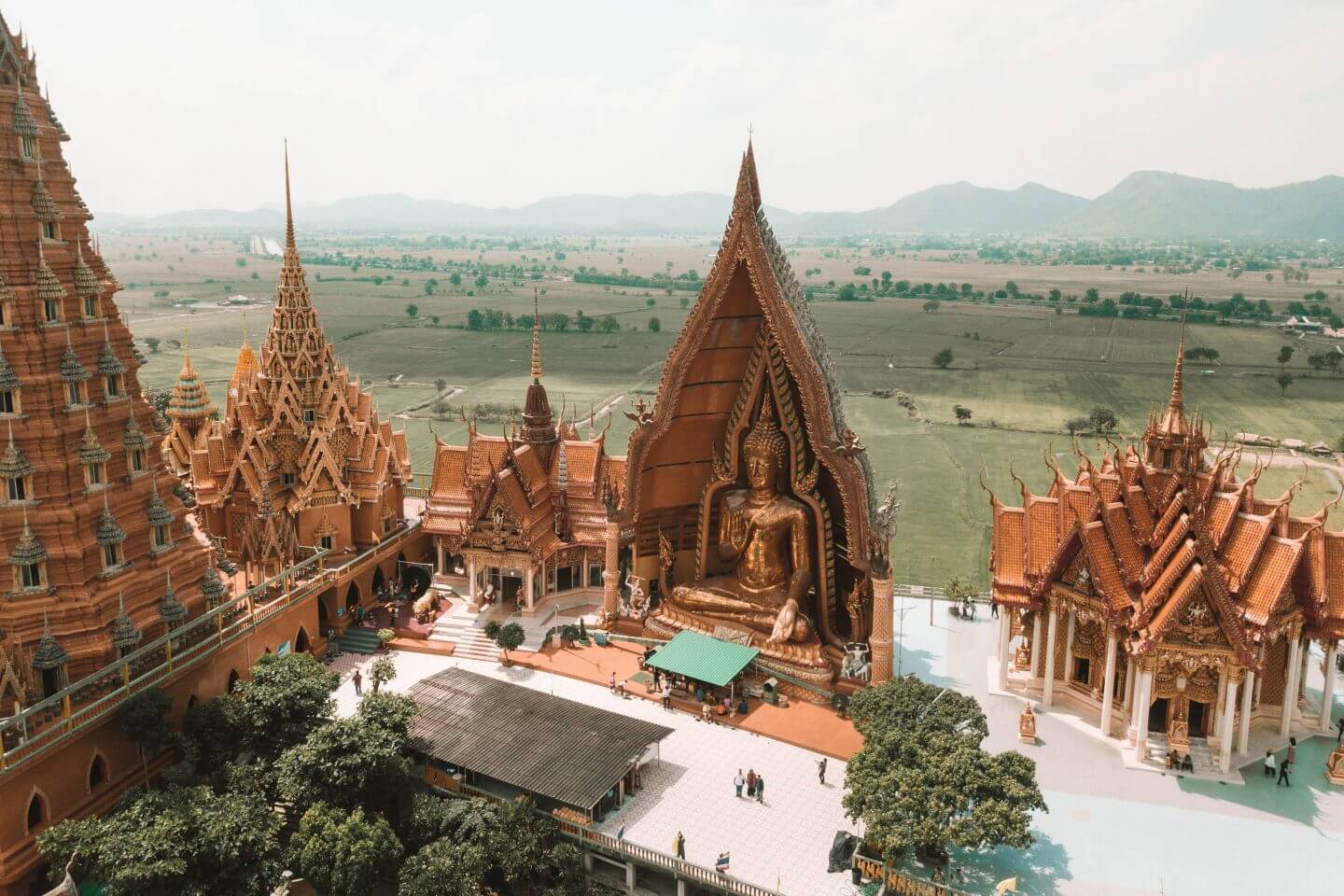 Wat Kaew is a temple sitting in the middle of Krabi Town. It is not the biggest of temples but has beautiful decorations on the inside walls. They have painted a gorgeous blue color and have various Buddhist drawings on them.
At one end of the temple is a large golden Buddha which is the focal point of the temple. It's a must-see, as you don't get as many tourists here, so it makes for some beautiful vacation photos.
Don't forget to dress appropriately when you visit (no shorts, mini skirts or uncovered shoulders), and at the entrance to the temple, you must remove your shoes. The temple is open every day from 8 am to 5 pm and is easily accessible by foot from anywhere in Krabi town. And entrance is free, bonus!
2. Krabi Elephant Sanctuary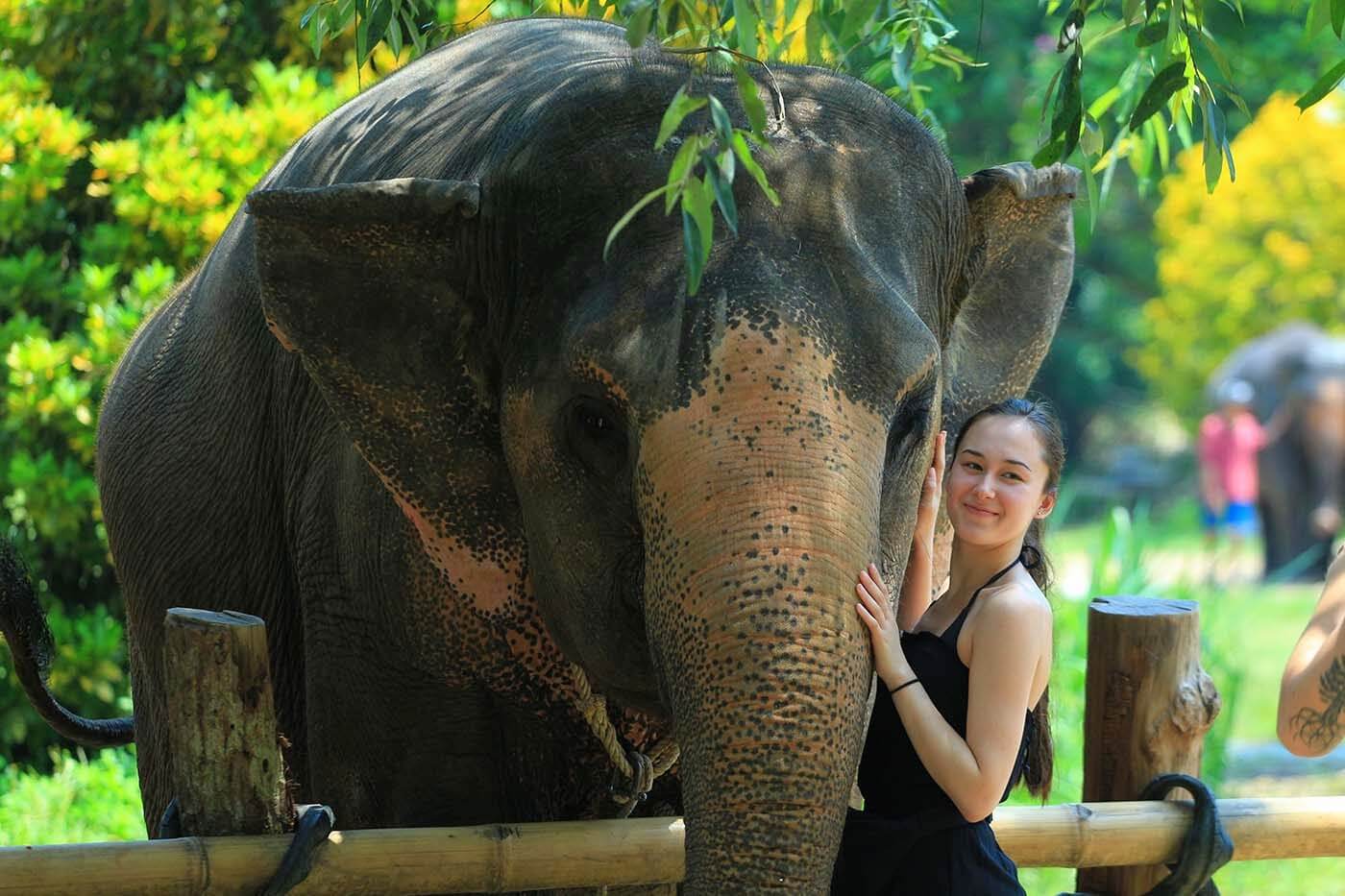 Want to spend an unforgettable day with amazing elephants? The Krabi Elephant Sanctuary is the place to go. It's where former work elephants get the chance to live in a safe and animal-friendly environment, far from abuse and violence.
Here, visitors have the chance to interact, feed and bathe with these beautiful animals while supporting an amazing project. A full-day tour here includes pick-up from your hotel, and lunch is even included! Learn all about elephants and why you should NEVER ride them. All in all, it's a great day out in Krabi!
3. Railay Beach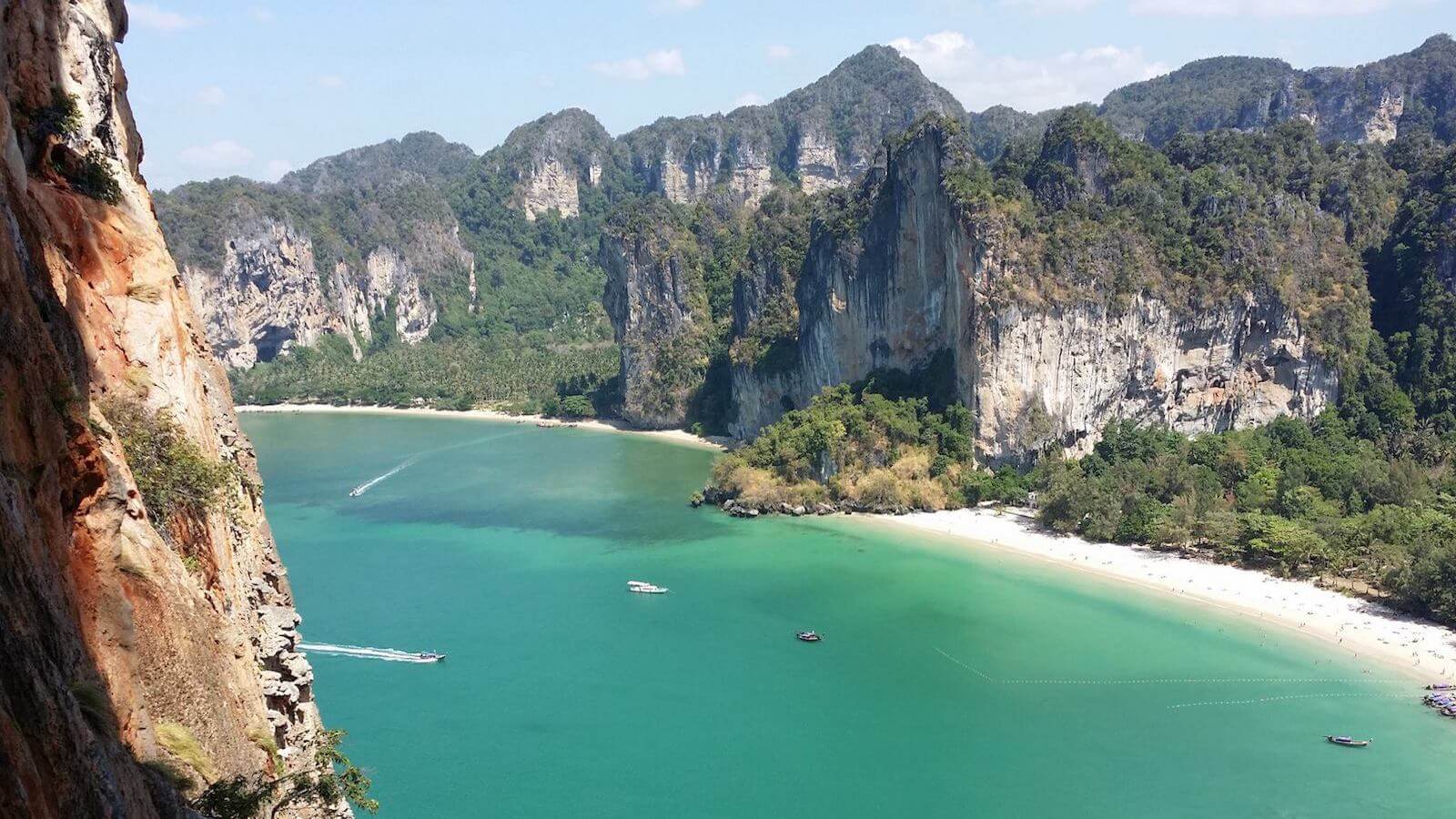 Railay is one of Krabi's most iconic beach areas and is only accessible by boat from Ao Nang. Fortunately, the boats depart hourly and take only 15 minutes, so it's super easy to get there.
The limestone cliffs attract rock climbers, and the serene beaches draw in anyone looking for a relaxing, sunny atmosphere. With a jungle right by the sand, be on the lookout for many playful yet sneaky monkeys.
When you arrive at Railay, you will not find any roads or cars because of its cut-off location, just a few long-tail boats and a couple of bars to spend your evenings in. The perfect location for a romantic getaway! With so many things to do, you'll never want to leave this hidden paradise!
4. Khao Khanab Nam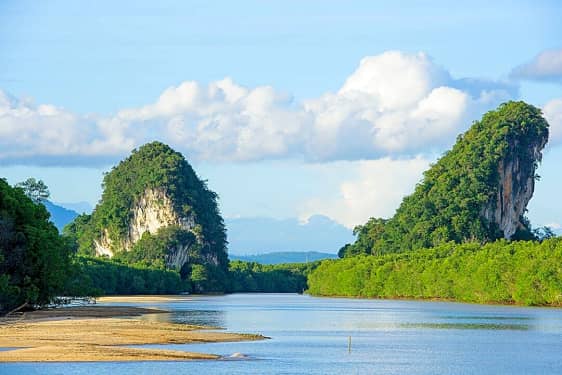 Standing at 100 meters tall the stunning Khao Khanab Nam Mountains are one of Krabi's most famous landmarks. These majestic natural wonders act as the gateway to Krabi town, with the river running between the two limestone cliffs forming a widely photographed beauty spot.
Inside, the mountains hide a very spiritual site, caves with collections of stalagmites and stalactites are definitely worth exploring. However, the location is more well-known for the large number of human skeletons that have been found here. You can also climb one of the two mountains and enjoy the spectacular view from the top!
It's also worth stopping by the Ko Klang fishing village as part of the trip, where you'll discover a museum and a local craft center. Villagers will demonstrate cotton weaving, the making of local tools and utensils, plus fish breeding, and it's also possible to buy souvenirs and gifts direct from the local folk.
Our Best Selling Tour
All-Inclusive

Krabi Instagram Tour: The Most Famous Spots

Spice up your insta feed with a trip to one of Thailand's most beautiful spots - Krabi. Famous for its rugged limestone landscapes and crystal clear waters - you're sure to look like a movie star next to this backdrop! Our all-inclusive Krabi Instagram Tour will begin with a private
5. Klong Thom Hot Springs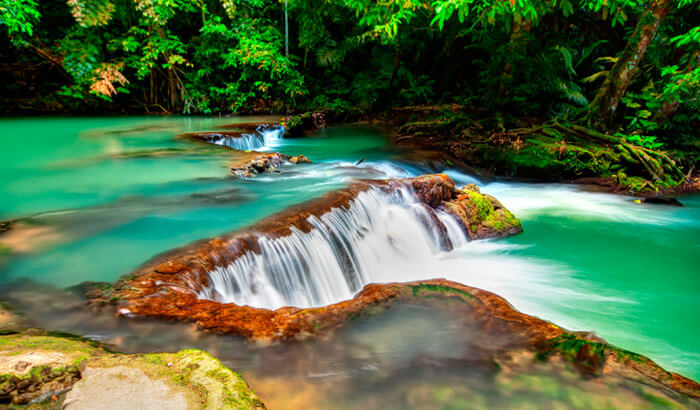 Less than an hour away from Krabi Town is the district of Klong Thom. A few hot springs in the area are as beautiful as they are therapeutic. Krabi Hot Springs is a serene spot under the shade of the tropical rainforest.
It gets quite busy in the afternoons, so try to get there as early as possible. Many locals also enjoy going to Saline Hot Spring, the smaller of the two main areas. The springs have been cut into the smooth rocks by the water from deep-rooted thermal springs inside volcanic chambers.
The water gets to temperatures of around 104 degrees Fahrenheit and contains natural mineral salts with many healing properties. Take a dip and feel totally relaxed. And if you fancy a cooling swim after, a stream nearby is perfect for this.
6. Thung Teao Forest Natural Park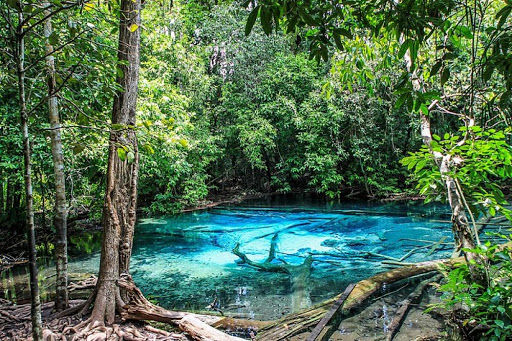 Close to the Krabi Hot Springs is the Thung Teao Forest Natural Park and the magnificent Emerald Pool. Photos cannot do crystal-clear water justice.
You'll need to walk over a kilometer to reach the stunning mineral pool, but it's absolutely worth the trek. Again, come as early as you can to beat the crowds and have the most peaceful experience. Home to many spectacular plants and animals, this park is an area of outstanding natural beauty.
Go for a swim and admire the natural waterfall. Keep your eye out for the Pita Gurney bird, once thought to be extinct, but some have recently been spotted in the park! A great day out getting close to nature.
7. Krabi Weekend Night Market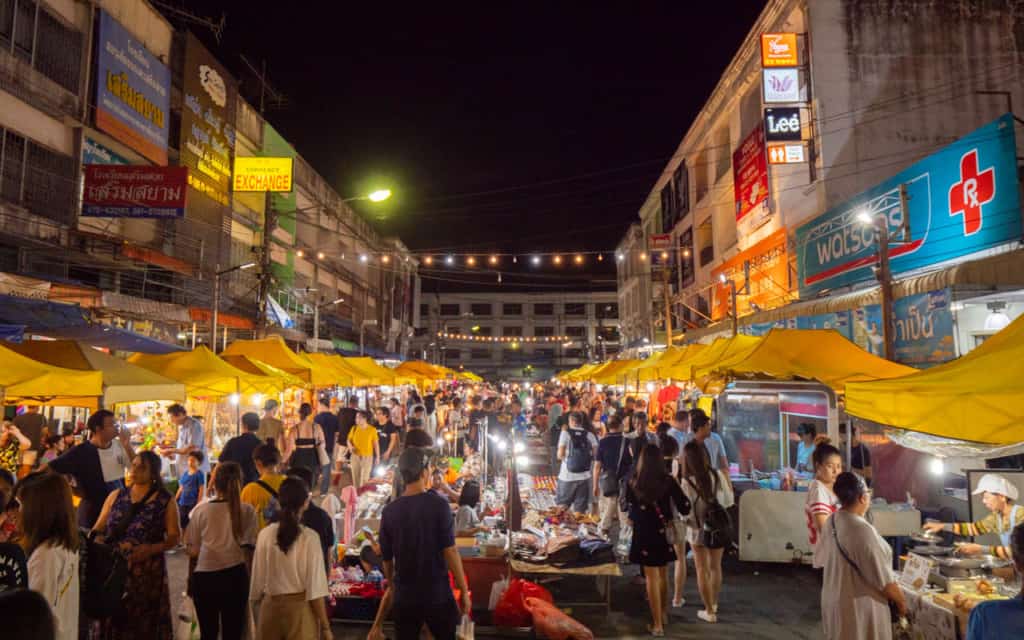 One of the most lively things to do in Krabi at night is head to Walking Street (known as Thanon Khon Dern in Thai). A night market is held on Fridays, Saturdays and Sundays from six o'clock.
You'll find various items for sale, from handmade oyster pearl jewelry to classic souvenirs and T-shirts. Of course, there will also be many delicious street food vendors.
There are always plastic chairs and tables to sit down at, so there's no need to be in a rush. When you've wandered long enough, enjoy a drink and watch a Thai musical performance on the central stage.
Get your VACATION on!
Expertly curated emails packed full of vacation inspiration, travel tips and more!