Monkeys in Vietnam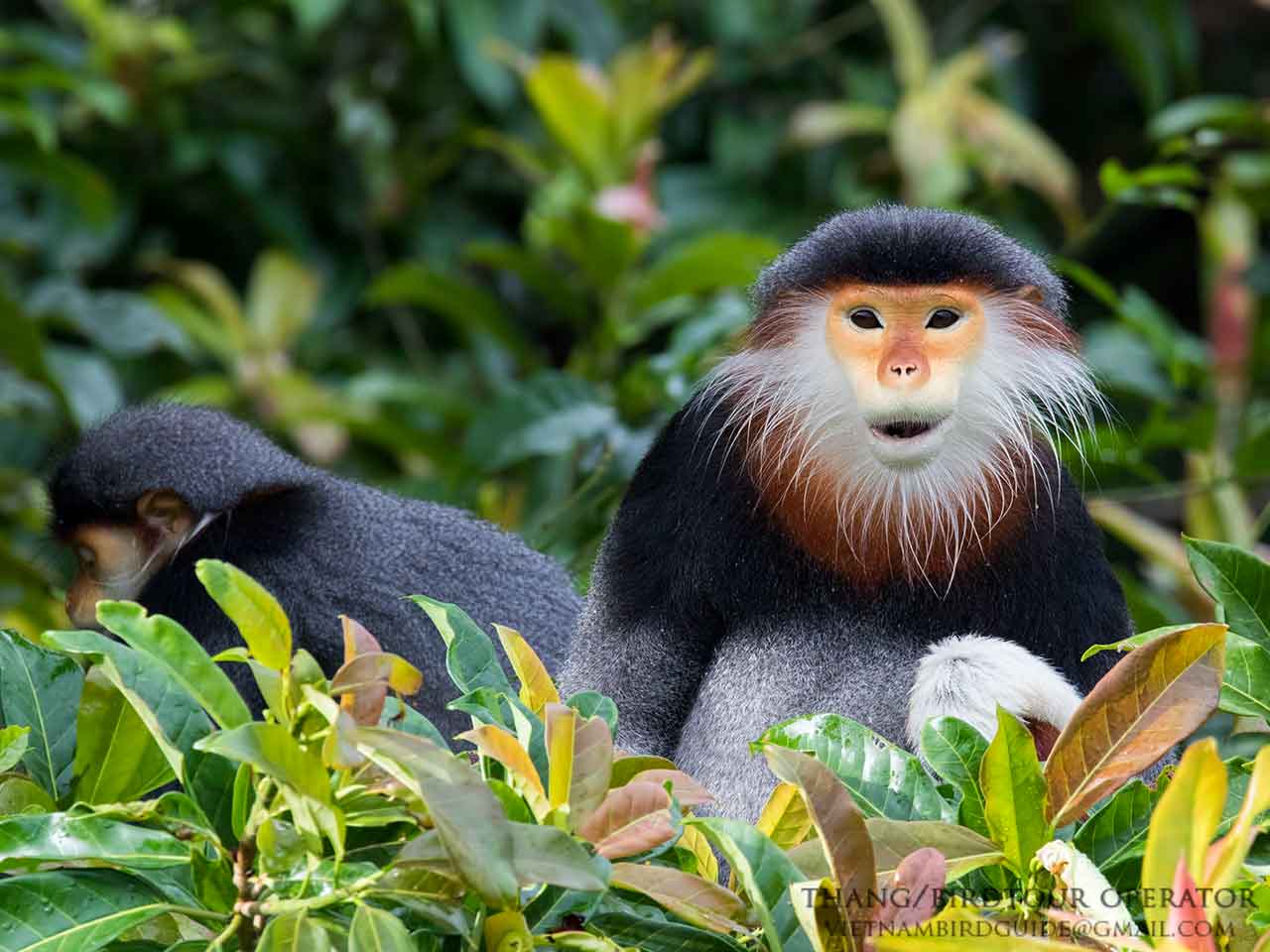 Congratulations! You've booked a trip to Vietnam, a country where monkeys populate. You've got your passport, your camera, and have prepared a list of all the sights you want to see. But have you considered the fact that during your trip you might encounter a monkey?
Read the following tips to find out what the best places are in Vietnam to see monkeys, what kind of monkey species there are and the do's and don'ts when meeting a wild monkey (and how to protect yourself from a potentially frightening experience).
If you're planning a visit to Vietnam and looking for some private tours in Vietnam, then visiting Can Gio Monkey island is a MUST! When you're craving a small getaway out of the city while you're staying in Ho Chi Minh and you're looking to experience a bit of wildlife and beaches, make sure to check our Can Gio Monkey Island Tour!
This privately guided, full-day monkey island tour will take you to some of the best spots in Can Gio. You will have a chance to play with the monkeys, see huge crocodiles & bats, visit the biggest seafood market and much more!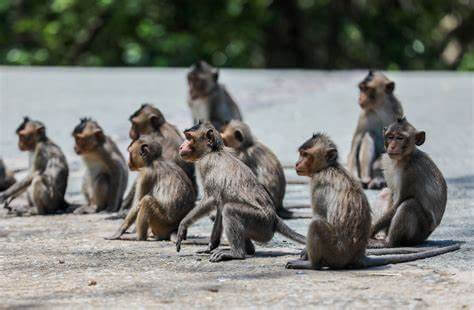 Some background information Vietnam and its primates
Vietnam is one of the most biodiverse countries on earth, with a huge variety of distinctive and fascinating wildlife and more than 10,000 animal species have been recorded in Vietnam. Perhaps most striking of all of Vietnam's natural treasures are its primates: no less than 25 primate species can be found here, of which 11 are unfortunately critically endangered and five are endemic to Vietnam. Vietnam is undoubtedly one of the most important countries in the world for primate conservation.
Sadly wild animals - of which many monkeys- are under constant threat in the country, with their body parts in high demand for both food and traditional medicine.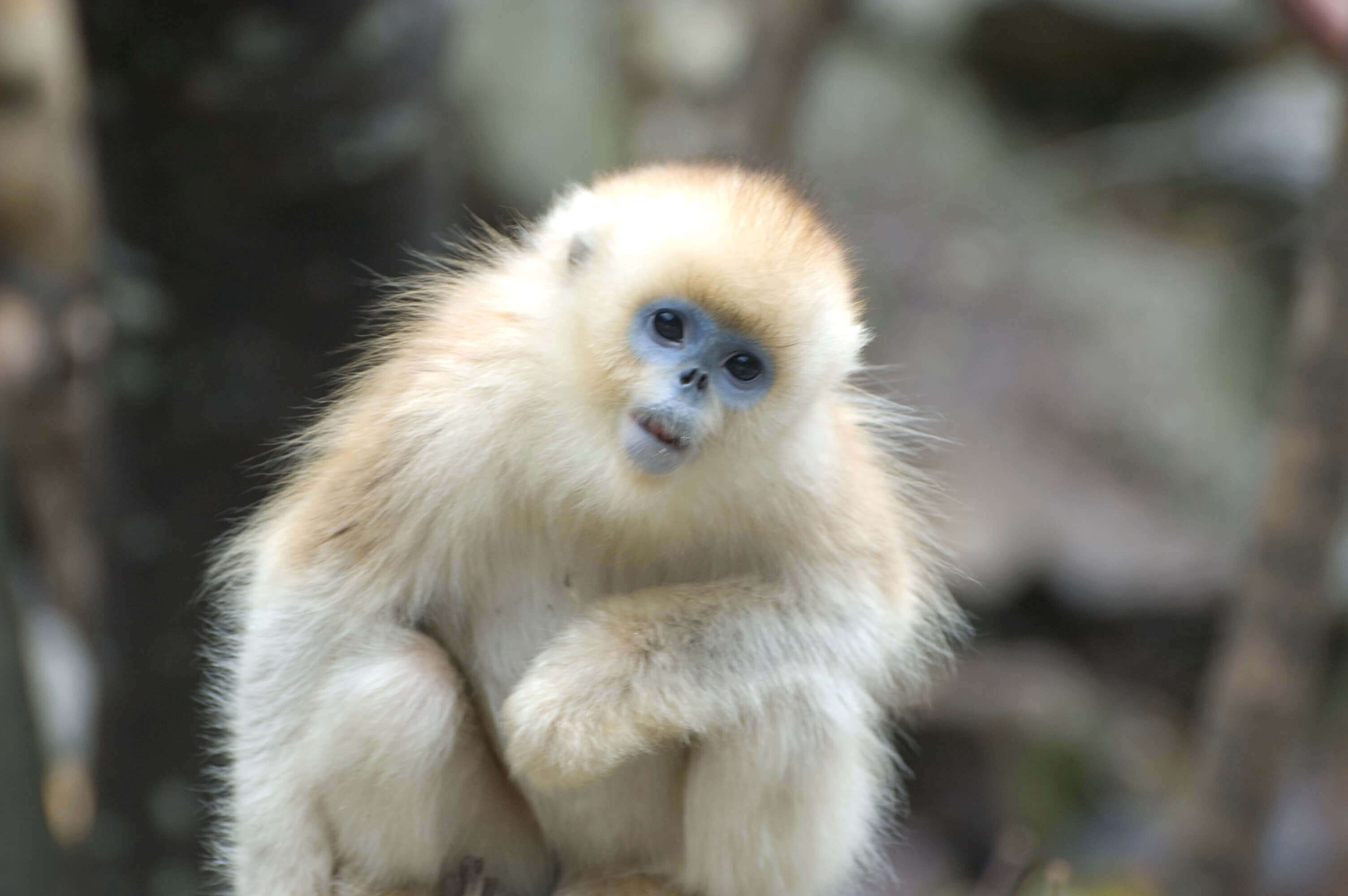 Types of monkeys you can find in Vietnam
Pigtail monkey
Moldy monkeys (Assamese Macaque)
Red-faced monkeys (Stump-tailed macaque)
Vietnam long-tailed monkey
Langurs: Vietnam langurs are some of the most endangered primates on earth, living on the brink of extinction
Golden Monkey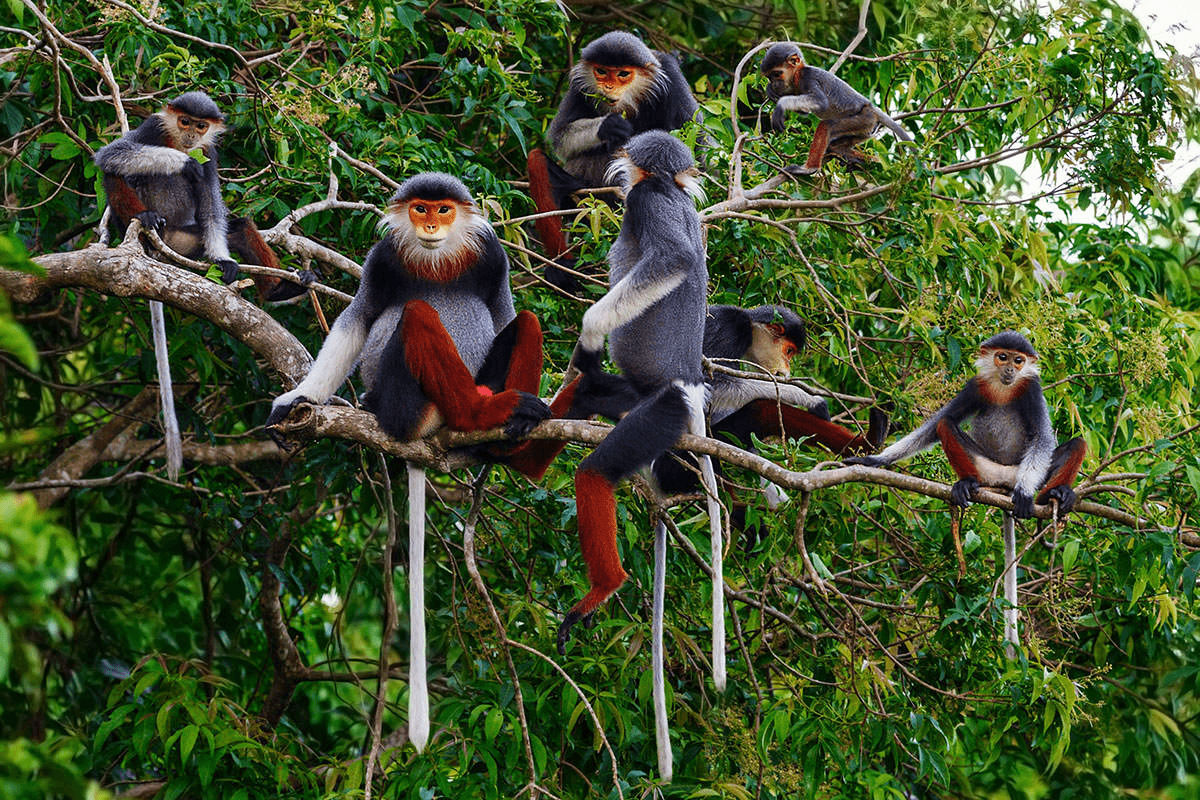 Places in Vietnam where you can see monkeys
Monkey Island Son Tra peninsula - DANANG
Son Tra peninsula was named 'Monkey Mountain' by US troops, as there were many monkeys at the early time in the mountain, during the US war in Danang. At present, Son Tra Nature Reserve on Son Tra Peninsula abounds with an ecosystem of coastal tropical forests protected under the national regulations for forbidden forests. About 60% of the forest land on the peninsula are primeval jungles, including endemic species of peninsula forests in Indochina.
Another unique feature of the Son Tra Nature Reserve is the existence of about 12 herds of brown-legged (or five-colored) languors. This is an extremely rare species with only 200 individuals living in Vietnam and in Son Tra forests. In addition, there are other rare species such as the yellow monkey, red-faced monkey, muntjac, wild boar and musk-deer; 106 species of birds including the silver pheasant, 23 species of reptiles and countless species of insects.
Our Best Selling Tour
All-Inclusive

Krabi Highlight Tour: The Top 5 Spots

Welcome to Krabi, one of Thailand's most famous provinces that has the most stunning scenery imaginable: beautiful white beaches that stretch on for miles, a jungle and over 200 islands just off the coast! Sounds good, right? Well, you're about to experience all this beauty yourself very soo
Monkey Island Can Gio forest Vietnam - HO CHI MINH
Located about 60 kilometers from Ho Chi Minh City Center, Can Gio Island is not a separated island but a part of Can Gio Mangrove Biosphere Reserve. The island was recognized as a global biosphere reserve by UNESCO in 2000, which has promoted the tourism activities there for the last two decades.
Can Gio is well-known for its mangrove natural reserve. The area contains a diverse ecosystem, with monkeys being one of the largest communities. Monkey Island Eco Forest Park, located inside Lam Vien Ecotourism Zone, is home to more than 2000 different species of baboons.
Vung Tau Monkey Pagoda - HO CHI MINH
Home to nearly 200 long-tailed macaques, Vung Tau Monkey Temple is established by the Vietnam Record Organization as "The temple with the most wild monkeys". They live wild in the mountains, so if you want to meet them, you should come in the morning (8am - 9:30am), or in the afternoon (3pm - 4pm), because this is the time when they eat.
Cat Ba Monkey Island - CAT BA, NORTH VIETNAM
Located about 5km from Cat Ba town center, Monkey island is one of the most fun things monkey lovers shouldn't miss out on when visiting Cat Ba Island! The island is home to more than 20 smart and extremely friendly yellow-haired monkeys. Visiting the island, you can play with them and feed them, as well as watch the monkeys do tricks, and swim at the beautiful beaches.
Nha Trang Monkey Island - Nha Phu Ba, NHA TRANG
Monkey Island is about 15 kilometres north of the center Nha Trang located on the Lao Island , Nha Phu Bay. The island is home to this is home to more than 1200 monkeys, including many different species living in the primeval forests, such as red-faced monkeys and the gray-haired monkeys.
When visiting Nha Trang monkey island, you will be able to freely see, learn about the friendly monkeys. It is extremely suitable for animals and nature lovers, families with young children to explore and have fun. In particular, the monkey circus will be an activity that many kids will enjoy!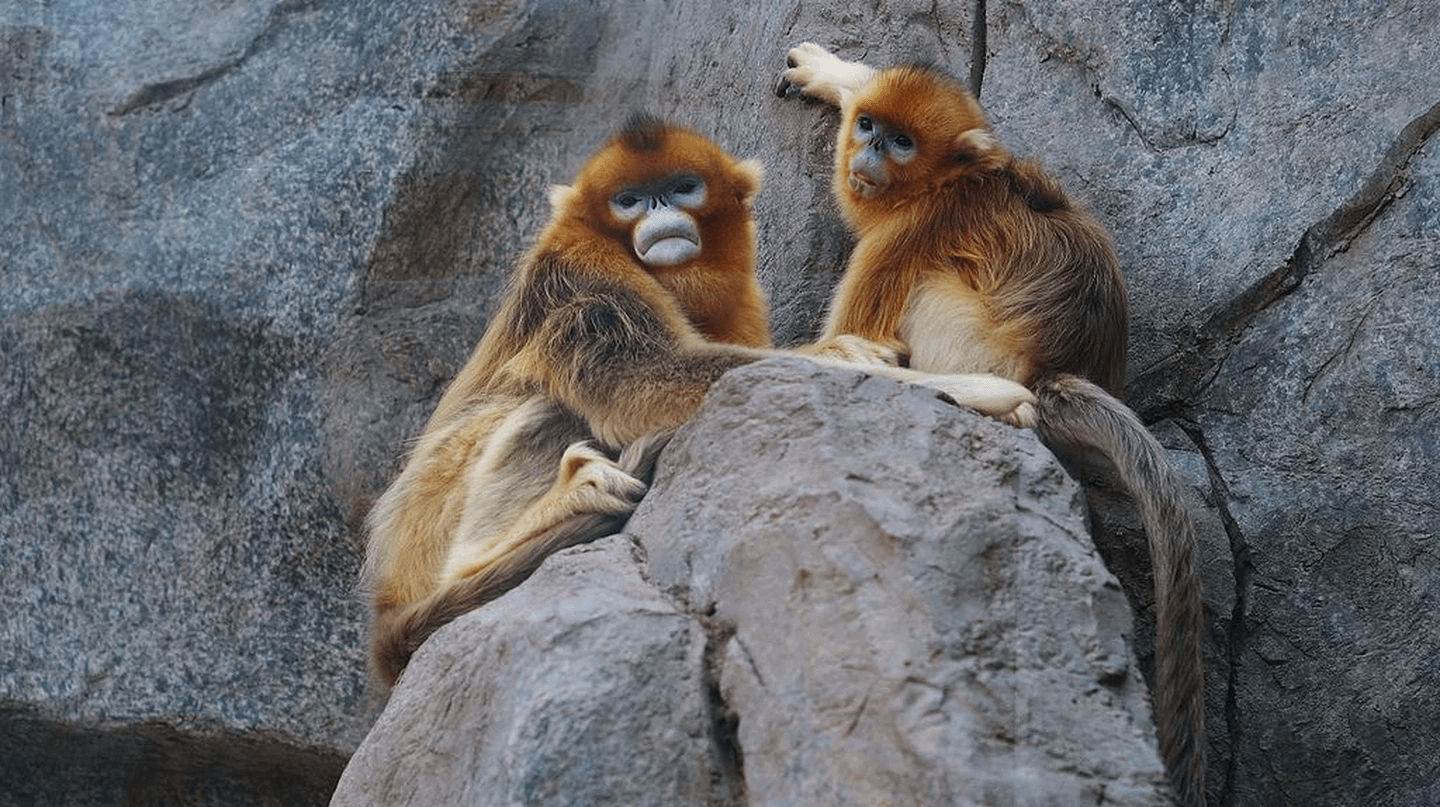 Reasons why you should be careful around monkeys
Some species of monkeys have up to four times the strength of a human being
Monkeys are unpredictable
Monkey bites are dangerous due to the high levels of bacteria in their mouths
Monkeys are common carriers of rabies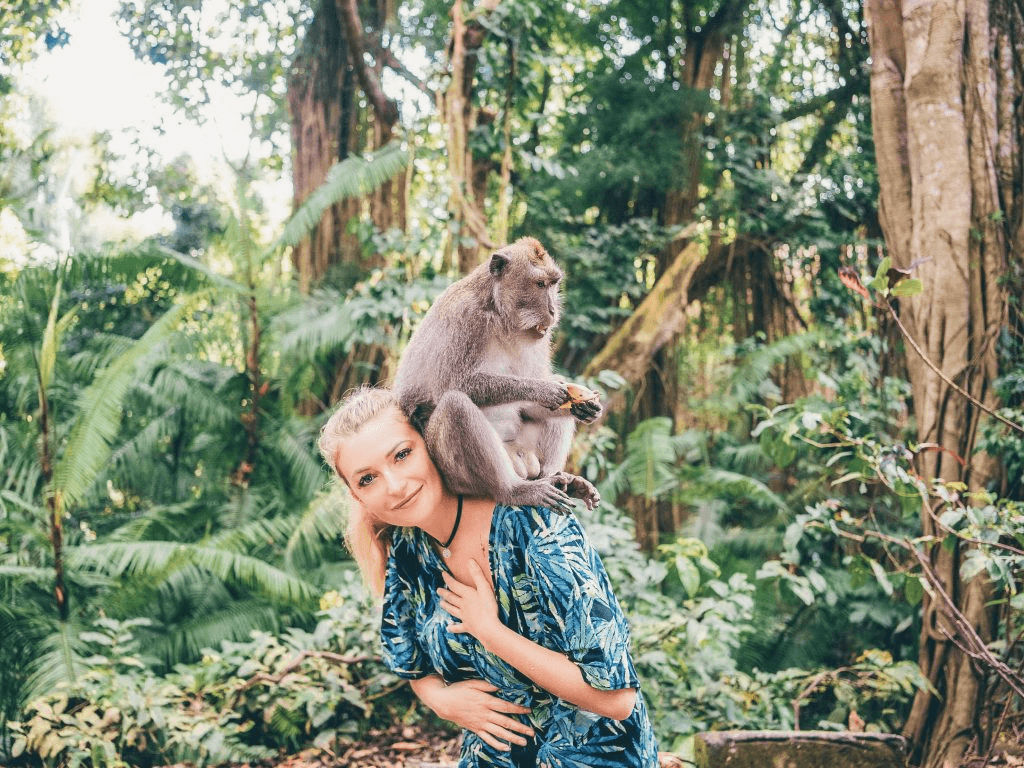 What should I do when I see a monkey?
When you run into a monkey during your time in Vietnam - it doesn't matter if they are wild monkeys or monkeys that live in a sanctuary that are used to having people around- it's important to know what to do. Yes, they might look very cute, especially the baby monkeys, but keep in mind that these are still wild animals and you can never predict their reactions to humans. That's why we created a list with do's and don'ts for you, to make sure your encounter with these cheeky creatures doesn't result in a trip to the hospital.
Do's
Keep a safe distance from the monkey. They are enjoyable to watch - from a distance- and a guarantee for many likes on your Instagram account, assuming that they haven't stolen your camera by then! ;)
Walk away. Don't run.Walk and stand your ground. If a monkey is acting especially aggressive, don't show your fear. The pecking order in monkey clans is well-established and running away will tell the monkey that you are subordinate to them and will increase their aggressive instincts. Instead, back away slowly while still facing the monkey and avoiding direct eye contact.
Respect the fact that they have been here hundreds of years before us.
If you find yourself with a monkey on your shoulder, don´t panic. Not all of them are that grumpy, leave him there, he will jump off when he is ready.
Show the monkey that you are not holding anything in your hands. Many monkeys attack because they think you are withholding food. If you have none, show them your empty palms.
Don'ts
Never look a monkey straight in the eyes. This will make them aggressive
If a monkey tries to grab something from you, don't panic and just let it go: If you try to fight back they'll likely bite
Avoid smiling at monkeys or making any sort of gesture that shows or bares your teeth. To a monkey, a big toothy grin is a sign of threat and aggression.
Keep an eye on your belongings when being around monkeys. Monkeys are very curious creatures and they are notorious for stealing stuff :) They are especially attracted to phones, hats, water bottles, (sun) glasses, plastic bags etc..
Don't scream loudly.
Don't use a flash when taking pictures of a monkey
It's also better not to feed them. It's almost always a bad idea to have food in the vicinity of a monkey, as food is one of the most common reasons a monkey will attack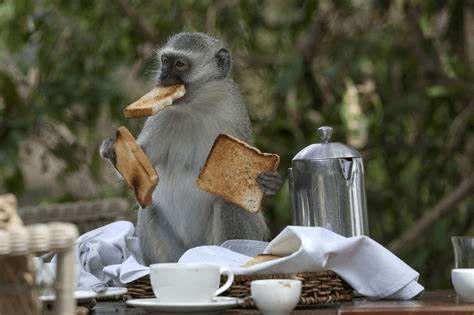 What if you get bitten or scratched by a monkey?
Treat monkey bites or wounds immediately. A monkey bite, no matter how small it may seem, is no laughing matter. Monkeys are known carriers of rabies but even a bite from a healthy monkey can cause a life-threatening infection due to the bacteria in their mouths.
Retreat to a safe place
Scrub your wound with clean water and soap to make sure as many germs as possible have been removed
Visit a doctor as soon as you can. They will likely suggest a course of antibiotics and may even suggest antibiotics against rabies, which has no initial symptoms and is fatal if not treated immediately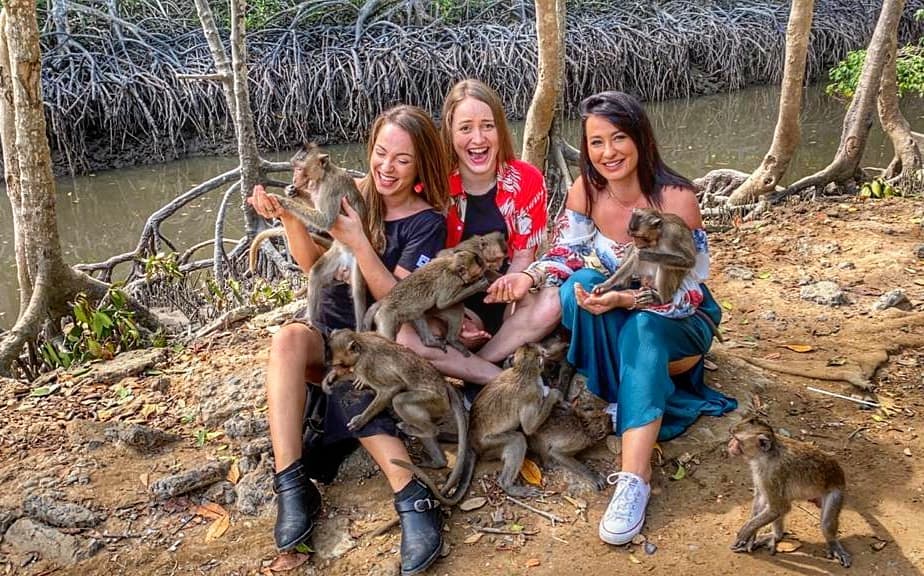 Conclusion
We strongly believe that everyone will enjoy spending time in each of the mentioned monkey sanctuaries! It's a unique opportunity to hang out with some of the world's most amazing animals and even see some of the endangered species! So go have fun, enjoy these majestic creatures... but from a safe distance ;)
For more must-do's in Vietnam, check our website for more exciting tours in Vietnam and head over to the blog where you can find heaps of other Vietnam-related articles too.
Get your VACATION on!
Expertly curated emails packed full of vacation inspiration, travel tips and more!