What A Trip Trekking The Himalayas Actually Looks Like
What A Trip Trekking The Himalayas Actually Looks Like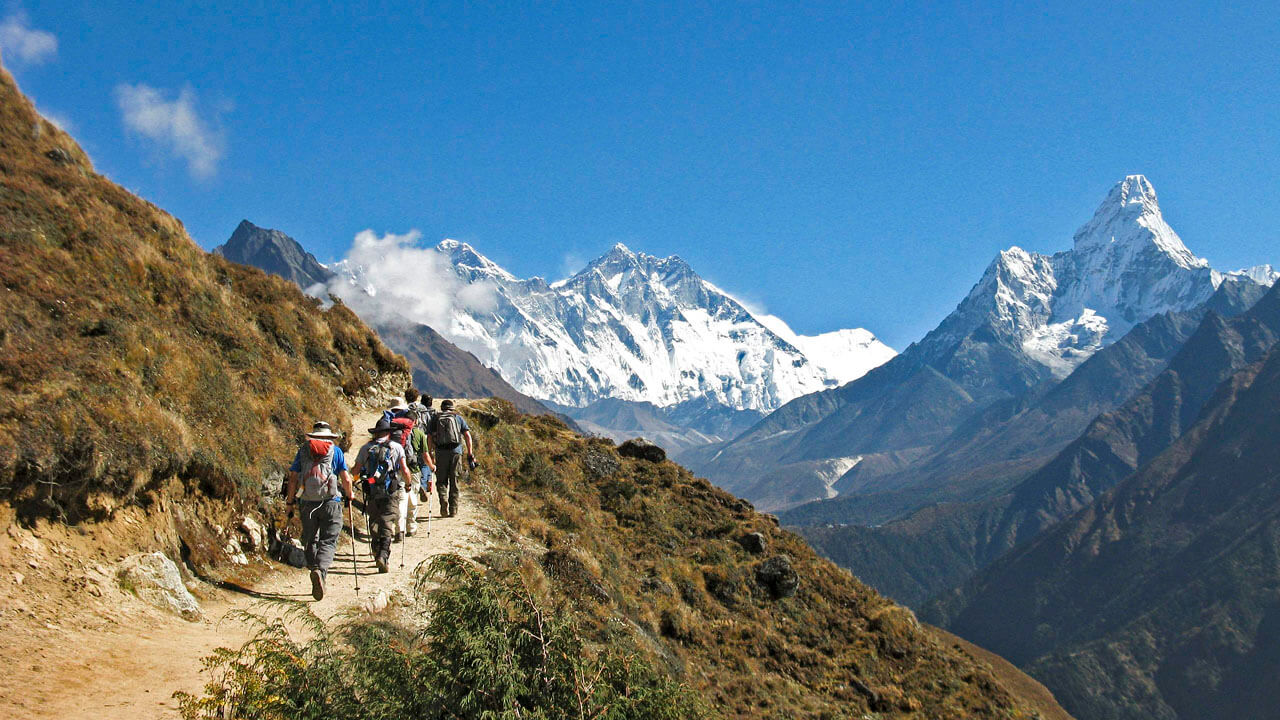 Have you always dreamed of taking a once-in-a-lifetime trip to the beautiful Himalayas? You've seen people trekking through the amazing mountains on tv, but it always felt like a distant dream, something that might be a little too challenging.
Well, if these strange lockdown times have taught us anything, we shouldn't take anything for granted and grab any opportunity we can to do the things we really want to in life. So if you fancy a trip through the awesome Himalayas, I think you should take the leap and plan the trip.
Our Best Selling Tour
All-Inclusive

Volcano Adventure: A Trek to Mount Ijen & Mount Bromo

If you're feeling active and would like to experience Bali from higher heights, jump on board our Volcano Adventure: A Trek to Mount Ijen & Mount Bromo tour. This all-inclusive, 3-day tour encompasses all of the amazing sights and experiences from stunning sunrises to the famous Sea of Sand, electric blue fire and the world's largest acidic crater lake. Bali tours don't come more mesmerizing than this.
Now, don't get me wrong, I understand that a trip like this might seem pretty daunting! But with careful research and planning, it's possible for you. Here are my tips and advice for planning your Himalayan adventure.
Choose the right trek for you.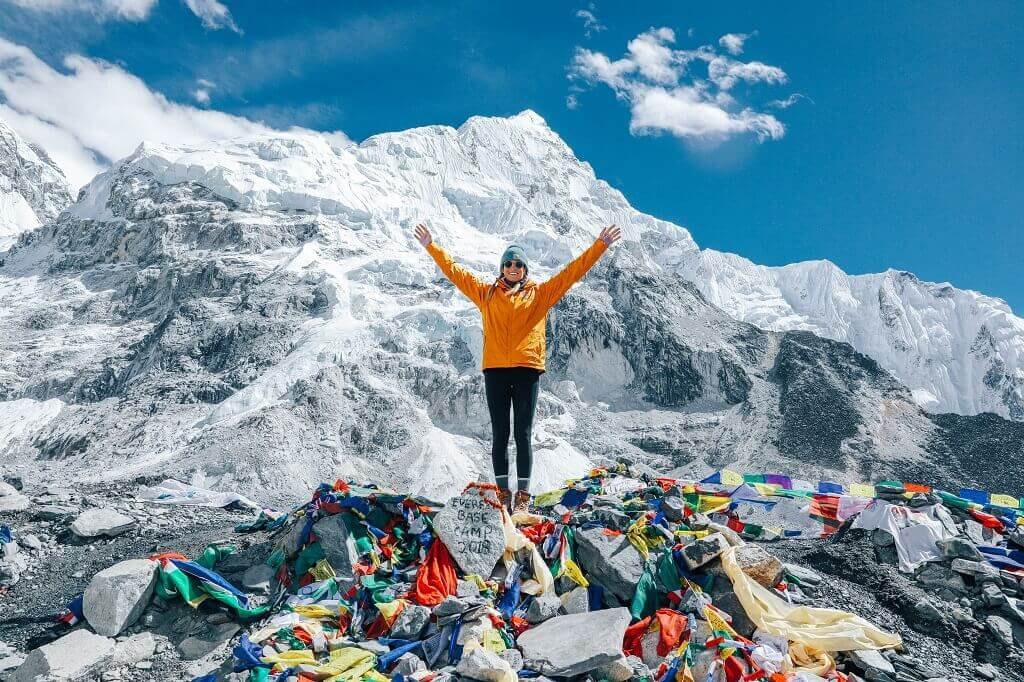 Ok, so the first thing to note is that the Himalayas are HUGE. The Asian mountain range spans a massive 230,000 square miles and spreads across five countries: Bhutan, China, India, Nepal and Pakistan. So clearly, you're not going to cover the whole mountain range.
It's probably best to focus on one specific route in one specific country and you should take into account your level of fitness as well as the difficulty of your chosen route and how long you want to spend doing it. If you're planning your first-ever trek, a popular country to start is Nepal.
As the mountain range is so vast, there are multiple different routes you could take, but a great one to start with is the Everest View Trek. Not as challenging as the Everest Basecamp Trek (though still pretty challenging!) and not quite as long, this is a great one for beginners or if you have a limited amount of time in Nepal.
The trek usually takes around seven days, and you'll be rewarded with incredible panoramic views of Mount Everest itself!
Choose the right travel company.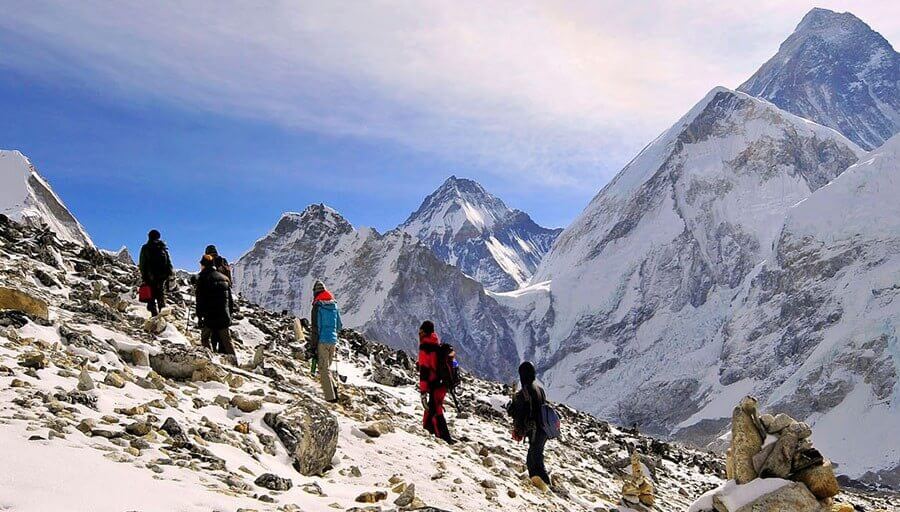 Now, if this is your first trekking adventure, I expect you won't want to go it alone. It is much easier and safer to go with a travel company that will organize everything for you, provide a qualified guide, and ensures you have everything you need to complete your trek safely.
Many companies run the Everest View Trek from Kathmandu, and prices vary depending on the level of 'luxury' you would like and the level of help and care. After doing some research, I found Mosaic Adventures, which looks like a great option to me.
When trekking through the Himalayas there isn't really a 'luxury' option as the only places to eat and sleep are local 'teahouses' which offer quite basic facilities, so whichever company you choose to go with, you'll be staying in the same kind of places.
If you want to complete a Himalayan trek, you must be willing to 'rough it' a little. Sure, the facilities are quite basic, but they are comfortable, and this is all part of the adventure and authenticity of a trip like this!
7-Day Everest View Trek Itinerary
So what does a trip like this actually look like? What can you actually expect? Here is a sample itinerary of what completing the 7 day Everest View Trek from Kathmandu might actually look like.
Most trips will begin at Kathmandu airport, so you have to get yourself there first. Kathmandu is Nepal's main international airport so it is well connected and you should be able to book a flight from your home country easily. This will probably be your biggest expense of the trip.
If you book with a travel company like Mosaic Adventures, airport pickup from Kathmandu will be included in your trek package. Your local guide for the week will take you to your hotel in Kathmandu where you will spend one or two nights preparing for the trek ahead.
Day 1: Fly to Lukla and trek to Phakding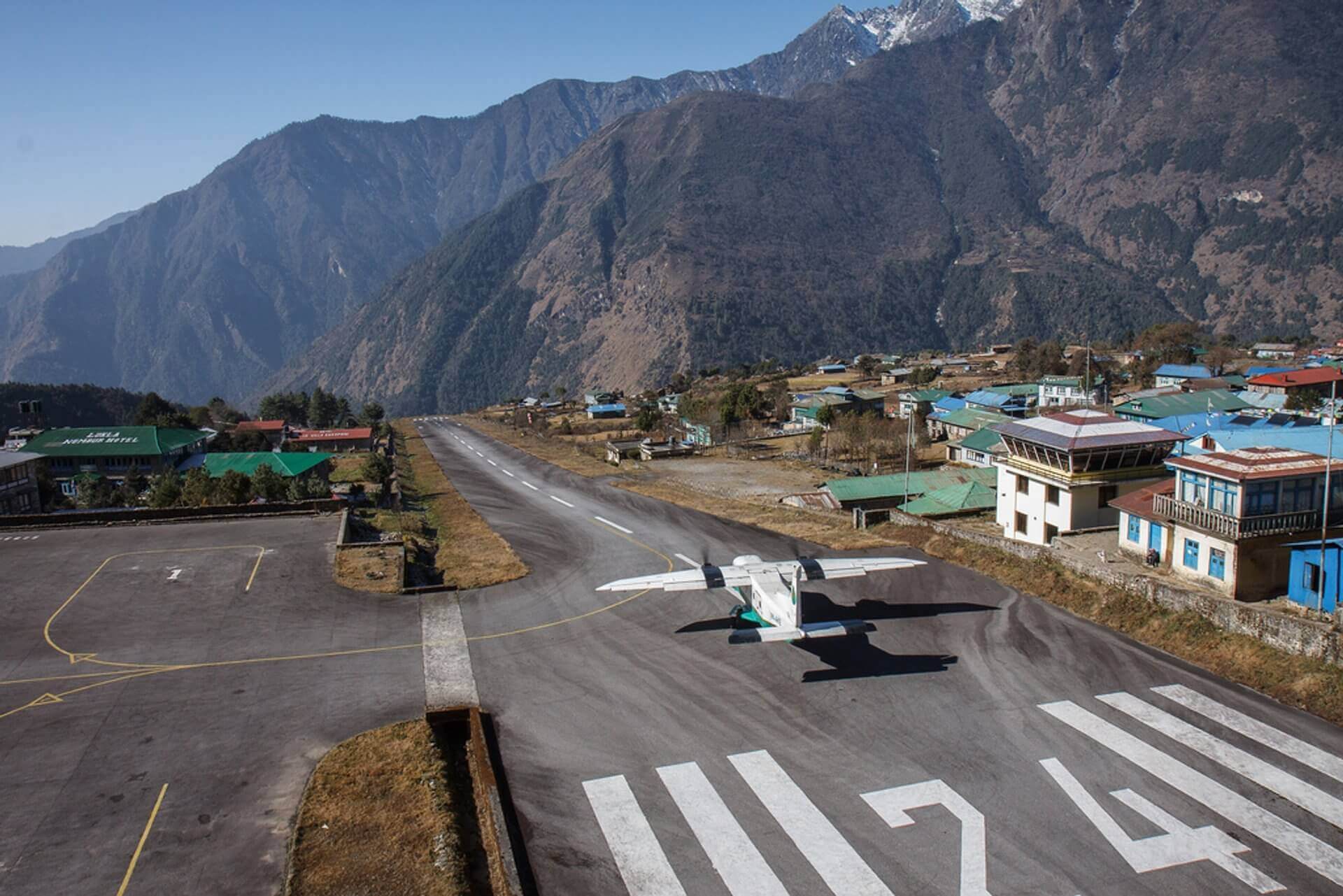 If you are used to flying internationally on big aircraft, this flight will be a different experience for you.
Small 12-person planes depart from Kathmandu daily - depending on the weather of course. As the weather can quickly change in this part of the world, I would allow a few days of buffer time in case your flight gets canceled or delayed.
This is quite a regular occurrence that your travel company should be used to, so don't worry about getting your full trip, you will always get it but it may be shifted a few days. Most trek packages will include the cost of this flight.
Once you get into the air and over the mountains, enjoy your first glance of the Himalayas in Lukla. From Lukla you will set straight off on your trek, walking for 4 hours through the beautiful Sagarmatha National Park to your first stop of Phakding. Here you will have a meal and sleep for one night in a local tearoom.
Day 2: Trek Phakding to Namche Bazaar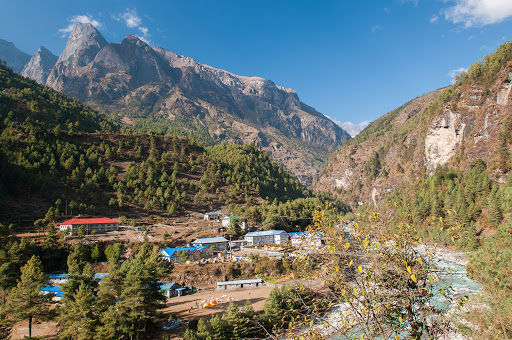 Most days you will trek from around 8am to 2pm. So it's up early for breakfast then the uphill climb to Namche Bazaar. You should get your first glimpse of Mount Everest on this day if the weather permits!
Day 3: Namche Bazaar acclimation day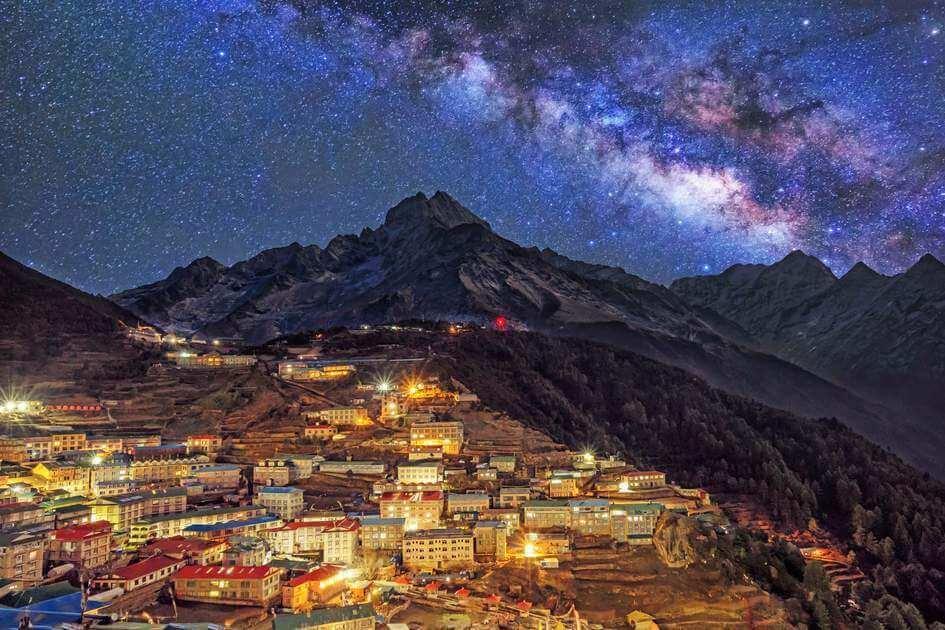 Wake up to breathtaking mountain views in Namche Bazaar. By this point you will be at an altitude of 13,000ft, so if it's your first rodeo, then most travel companies will plan a second night here to help you acclimate before continuing your trek. So Day 3 involves spending the day as you like. There is a Sherpa museum here, shops and cafes to enjoy, and stunning mountain views to take in!
Day 4: Trek Namche Bazaar to Tengboche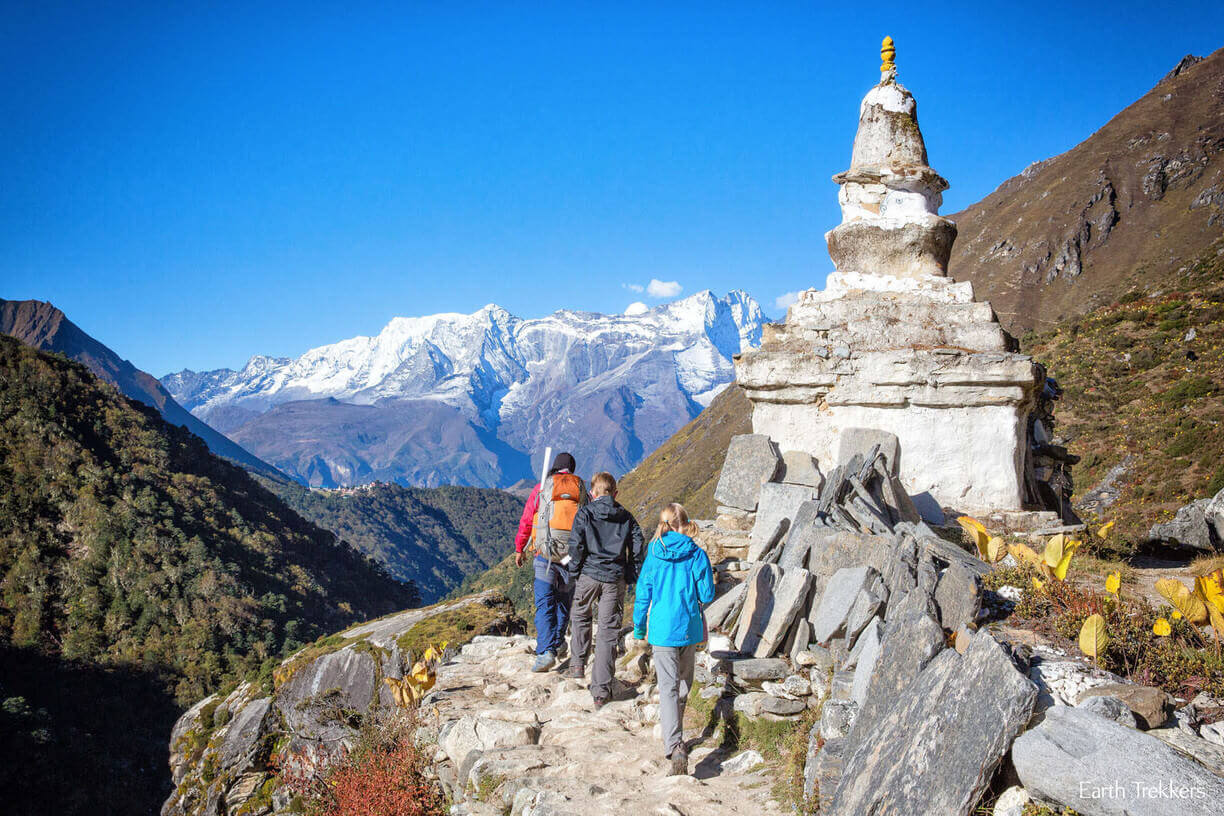 Another day of trekking from around 8 am to 2 pm. Cross rivers, tackle steep mountainsides and enjoy unbelievable views of Mount Everest the entire way. Finally, you will arrive in Tengboche, the highest peak of your trek. Take in the spectacular views and celebrate your achievement!
You can spend the rest of the day exploring the area, before enjoying dinner and resting in a teahouse for a night. Be sure to take lots of photos to record this amazing moment!
Our Top Trending Tours
All-Inclusive

Mount Batur Sunrise Hike & Hot Spring Tour

All-Inclusive

Singapore Little India Hidden Gems Walking Tour

All-Inclusive

Phuket Magical Elephant Beach Walk & Night Market Visit
Day 5: Trek Tengboche back to Manjo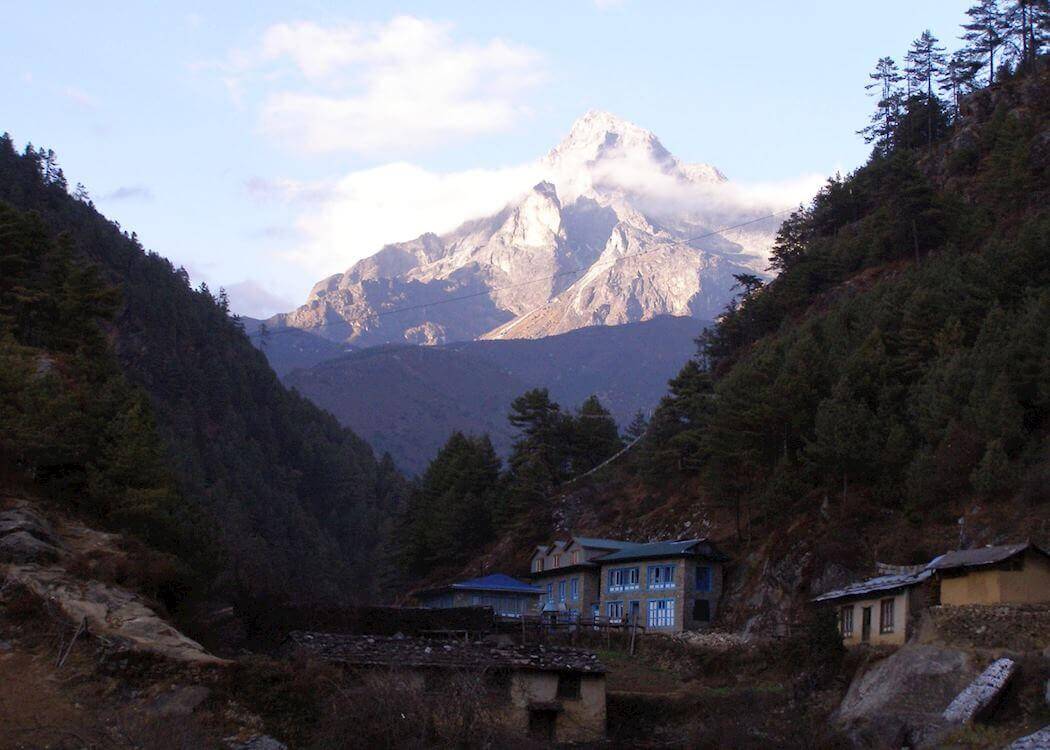 What goes up must come down. So take some final photos before beginning your descent. You'll most likely move at a much faster pace now you're going downhill to Manjo for a different experience.
Manjo is a very small town where you can stay in a tiny teahouse and enjoy their homemade wine before collapsing into your bed for the night.
Day 6: Trek Manjo to Lukla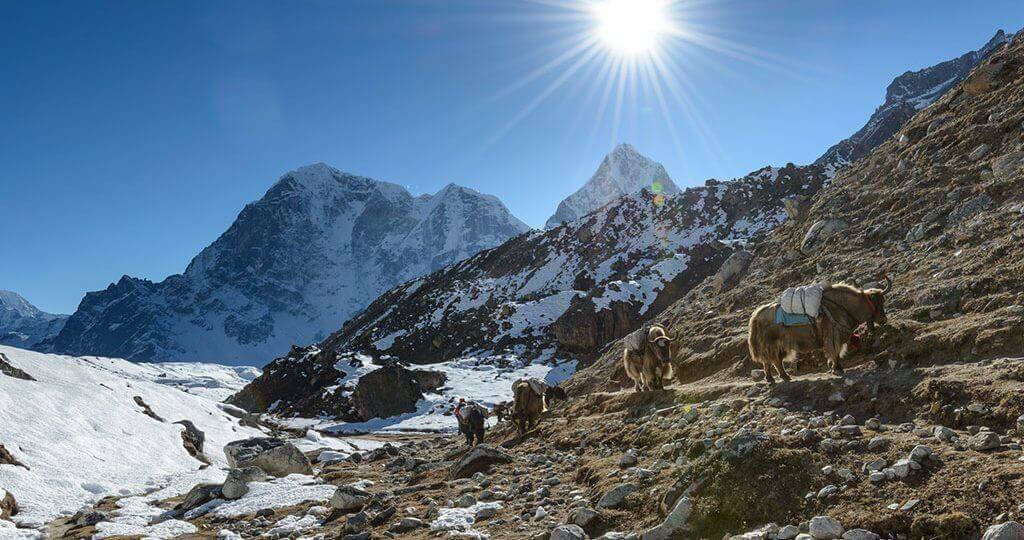 Your final 6 hours of trekking will take you back to Lukla, where you can say your final goodbyes to the Himalayas and celebrate your huge accomplishment! Stay here for one night before flying back to Kathmandu on Day 7.
Day 7: Fly from Lukla to Kathmandu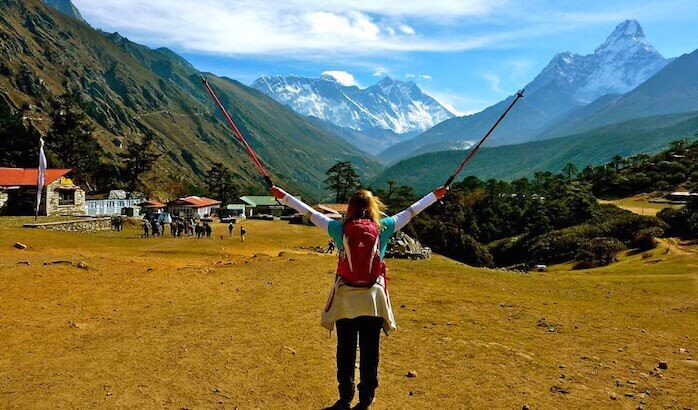 Jump back on a tiny plane to arrive back in Kathmandu on your 7th day of the trip. Now it's time to relax and enjoy the rest of your time in Nepal, however, you choose to spend it!
So, that's what a 7-day trek through the Nepalese Himalayas will look like. If it's sparked an interest, definitely check out Mosaic Adventures for more information on Himalayan treks or Frolic Adventure and The Adventure People also run highly rated trips.

If you're not quite ready to take the leap, why not try a hiking day trip first, like our Mount Ijen day tour in Indonesia? Or for other vacation ideas check out my Ultimate Travel Bucket List on The Vacationer. Stay inspired, people!
Get your VACATION on!
Expertly curated emails packed full of vacation inspiration, travel tips and more!