Why A Vacation To Southeast Asia Should Be First On Your List
Why A Vacation To Southeast Asia Should Be First On Your List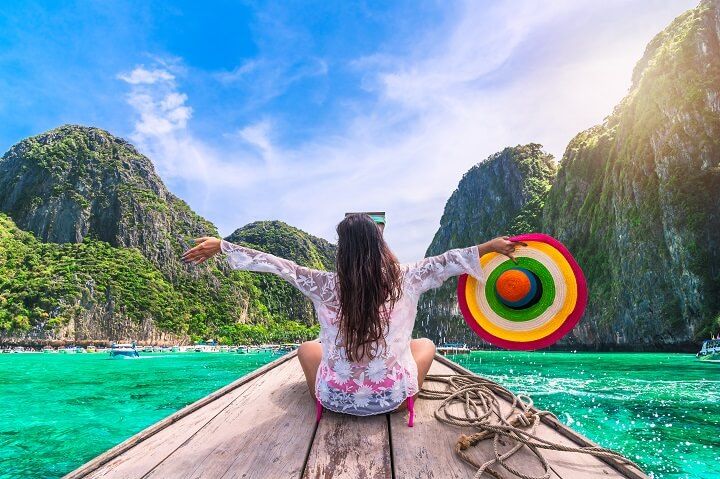 Southeast Asia was the first place I traveled to completely alone and I couldn't think of a better area of the world for a first solo travel experience. I fell in love with the tropical climate, the people, the food and the culture. After that trip, I knew I'd be back again for more. I've been back multiple times now and there's still more of this part of the world that I haven't seen! It just has so much to offer and here's why…
#1 It's easy!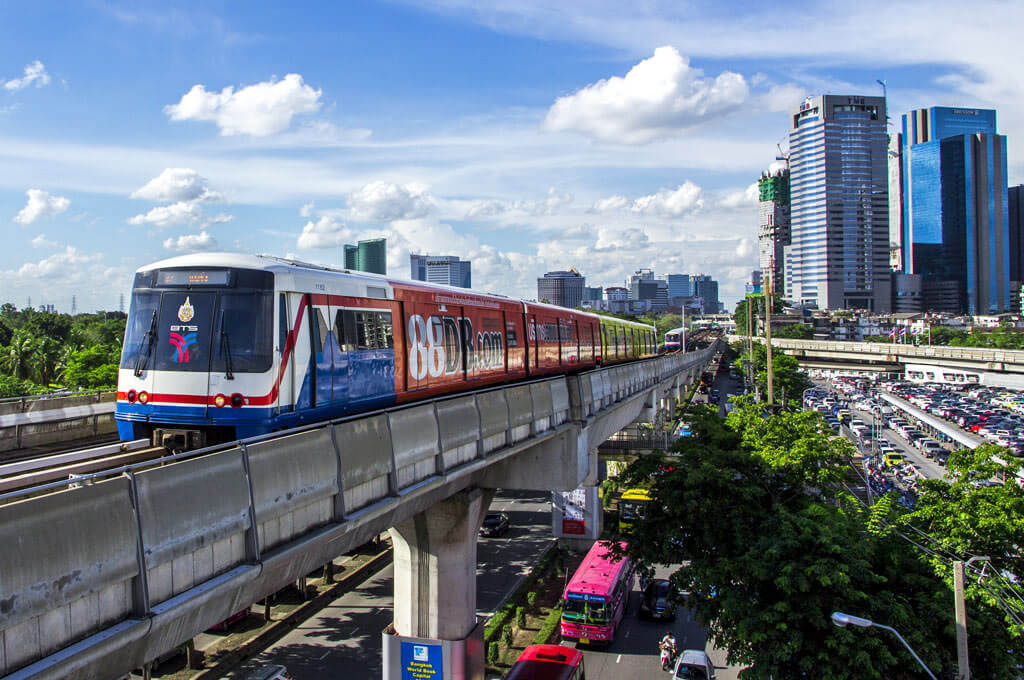 Southeast Asia has become accustomed to its many travelers, so you'll find traveling around it pretty simple and easy! If I could navigate it alone at 21, you'll find it an absolute breeze.
All of the major towns and cities are extremely well connected, with buses and trains that are really accessible. Even in the more rural areas, getting around is usually pretty simple - hop in a local taxi or rent a scooter for the day. Help is never very far away in this part of the world.
Traveling between countries within Southeast Asia is also super cheap and easy, with heaps of budget airlines now offering short flights for no more than a few bucks sometimes! It's also extremely easy and affordable to hire your own local guide for the day, wherever you are in Southeast Asia.
This is such a great way to make your experience easier, more authentic, and more personal!
#2 It's affordable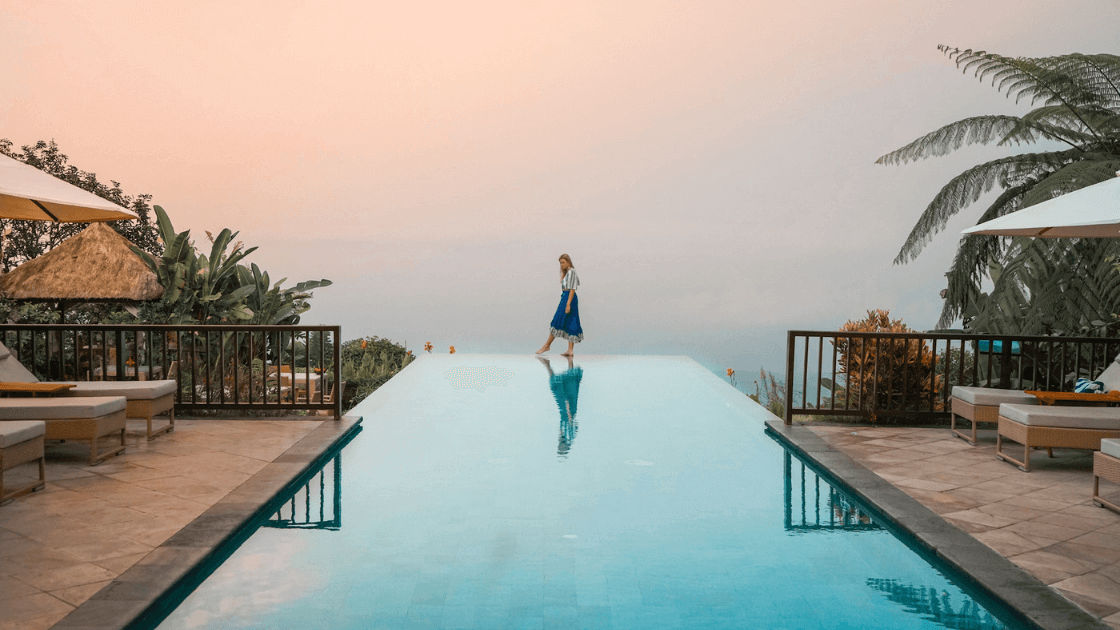 While traveling in places like Europe and Australia can be very expensive, the pressure is off in Southeast Asia as the same funds that might cover a month in Europe could stretch for several months here!
Countries like Bali, Vietnam and Thailand are particularly cheap, meaning you can afford a VIP experience. You can relax and fully embrace the vacation of your dreams without worrying too much about your wallet.
#3 It has an amazing nightlife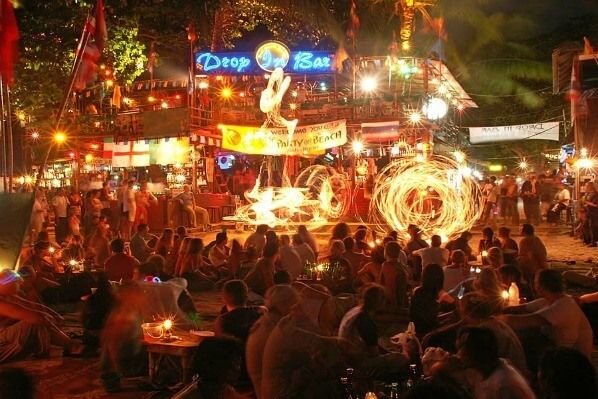 Whether it's dancing your heart out barefoot in the sand all night long or a sophisticated cocktail in a rooftop bar you're after, Southeast Asia has it all. Thailand has its full moon party on Koh Phangan, Saigon is known for its wild ladies' nights, and Kuala Lumpur for its classy rooftop bars.
Wherever you go, you'll find something exciting happening at night! The possibilities are endless.
#4 FOOD.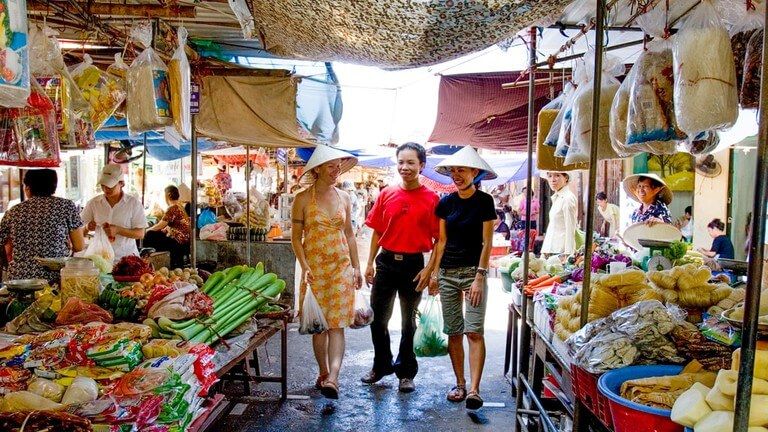 Southeast Asian cuisine is honestly some of my favorite food in the world. It tends to be characterized by light and fresh flavors, using plenty of local herbs and spices.
Seafood is big in Southeast Asia, as so many of its countries are exposed to the coastline, and you'll get to taste some of the freshest seafood you've ever had here!
Each country has its own specialties and traditions, putting its own twist on the recipes that have been passed down through the generations. Taking cooking classes is such a great way to learn about the history of the local food, taste some classic dishes and have a fun day out!
Make pad thai in Thailand, pho in Vietnam, nasi goreng (fried rice) in Bali and many more authentic classics! YUM.
#5 The climate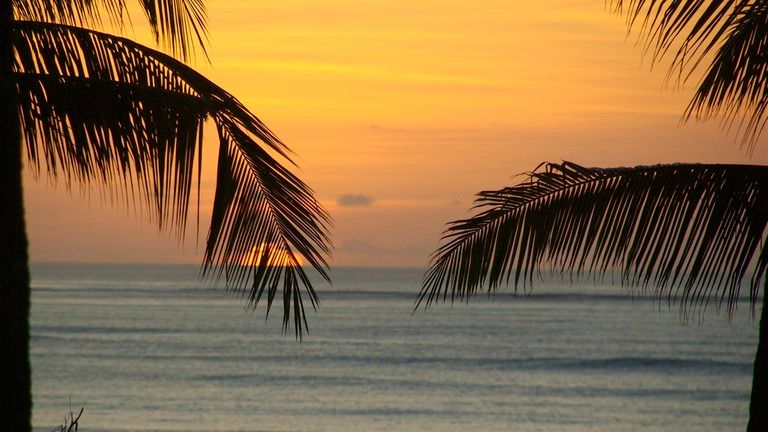 If you're anything like me, then you travel to escape the cold and see some sun. Nothing is better than running around in your swimsuit all day and getting that golden holiday glow. If that's what you're after, you'll find it in Southeast Asia, where the climate is mainly tropical.
Tropical climates have two main seasons: wet and dry. In the dry season, showers will be very few and far between, with sunny temperatures of around 28-35 degrees Celsius. In the wet season, you'll likely get a few more showers, but it will still be really hot and humid and showers usually pass over very quickly.
So, whatever time of year you visit Southeast Asia, you are guaranteed some sunshine!
#6 The landscapes are to die for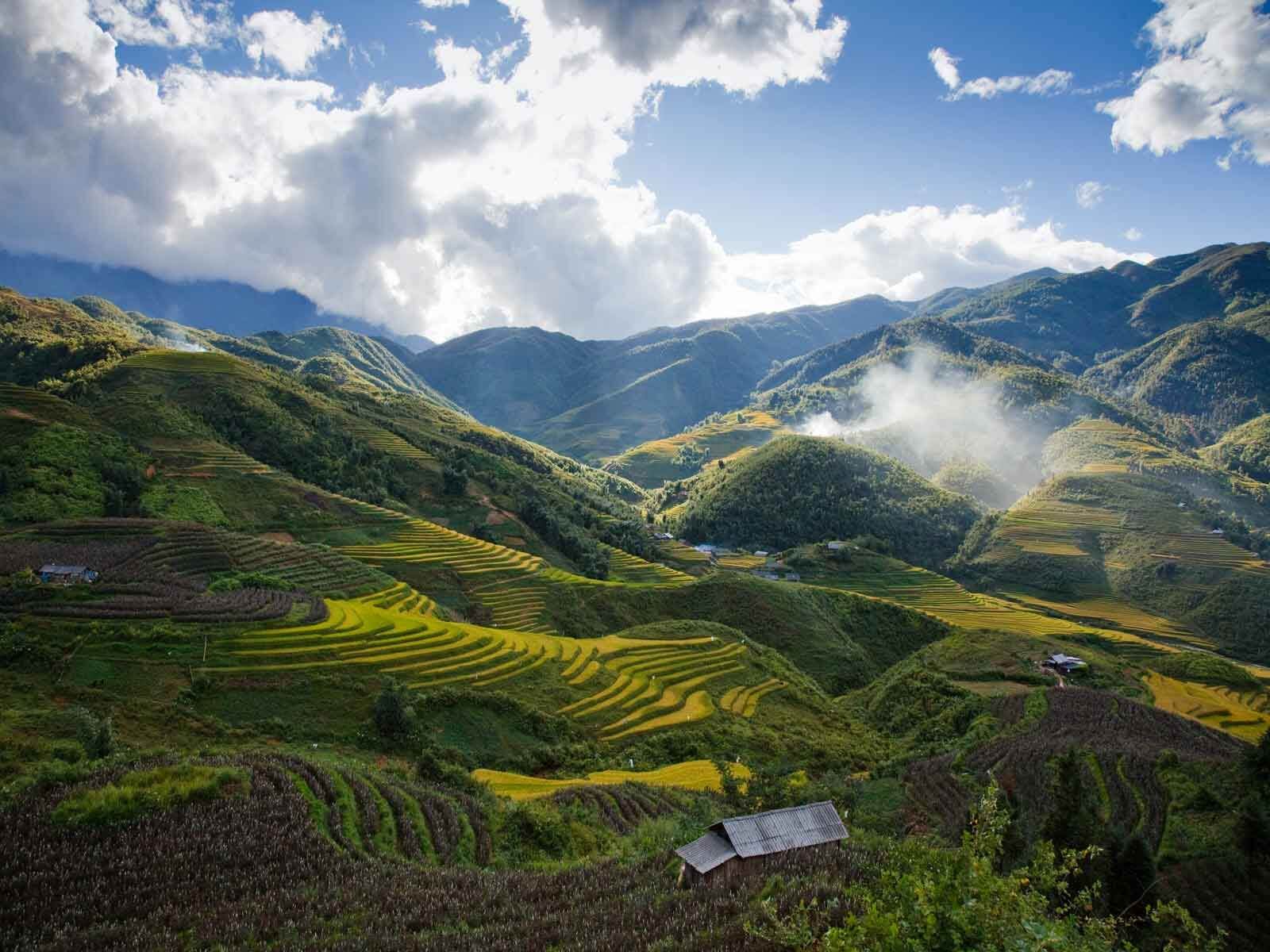 Southeast Asia is home to some of the world's most beautiful and diverse landscapes - from lush green jungles to picture-perfect beaches. I guarantee you'll be in awe! If you're into outdoor adventures, then it's definitely the place for you, with numerous hikes and activities to choose from.
Climb live volcanoes in Bali, hike through the rice fields in Sapa, or explore the natural beauty of Ha Long Bay by canoe. If it's marine life you're interested in, then grab your snorkel and dive in with the chance to see manta rays, turtles, dolphins and an array of tropical fish.
And if you're not feeling energetic, relax on the beach and take it all in; watch some of the most beautiful sunsets(and sunrises) you've ever seen over stunning scenery you'll never forget.
Our Best Selling Tour
All-Inclusive

Can Gio Monkey Island Tour

Our full-day Can Gio Monkey Island Tour is a must!! It's one of our most popular Ho Chi Minh City tours and it's easy to see why. It's the perfect way to escape the city and experience Vietnamese wildlife and beautiful beaches. Your private guide will take you to play with monkeys, witness huge crocodiles, and visit the biggest seafood market in Can Gio. This all-inclusive Ho Chi Minh Tour will take you to Monkey Island, Crocodile Farm, Bat Pond, and Can Gio Beach, our guides are full of fun and will ensure your day is relaxed and stress-free.
#7 The people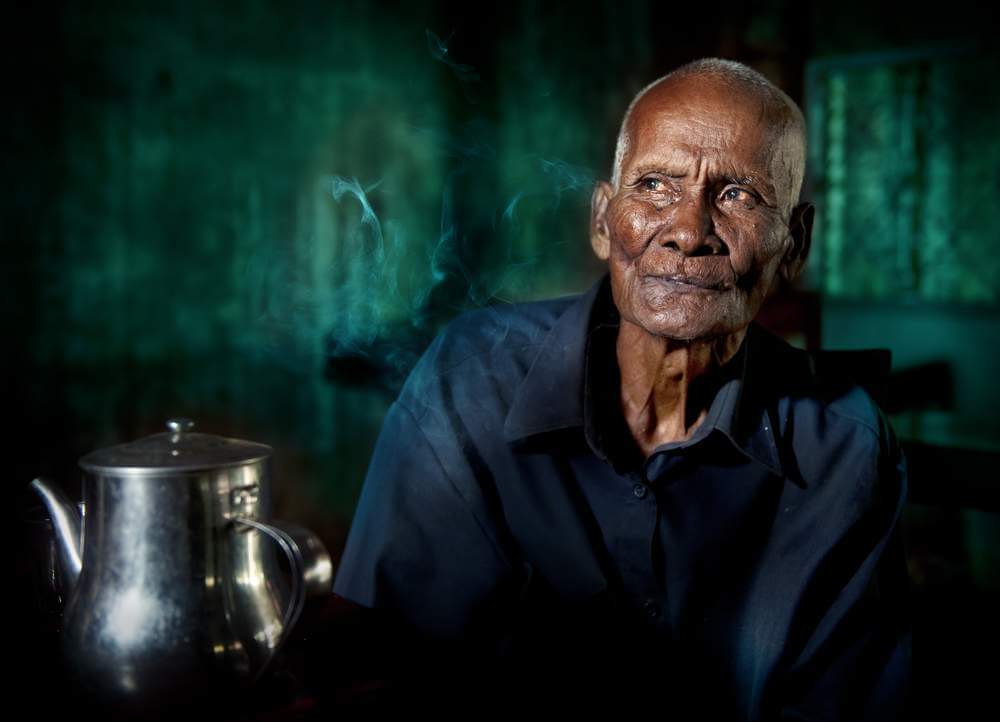 Perhaps the most memorable part of any travel adventure is the people you meet along the way. And the people in Southeast Asia are some of the kindest and carefree people you'll meet!
Even though many of these countries have gone through some rough times in recent years, there seems to be an optimistic feeling almost everywhere you go. Most people live a simple and happy life and love meeting foreigners who are interested in their country!
Thailand is called the 'Land of Smiles for a reason, and the other countries in Southeast Asia are pretty similar!
#8 It has rich culture and history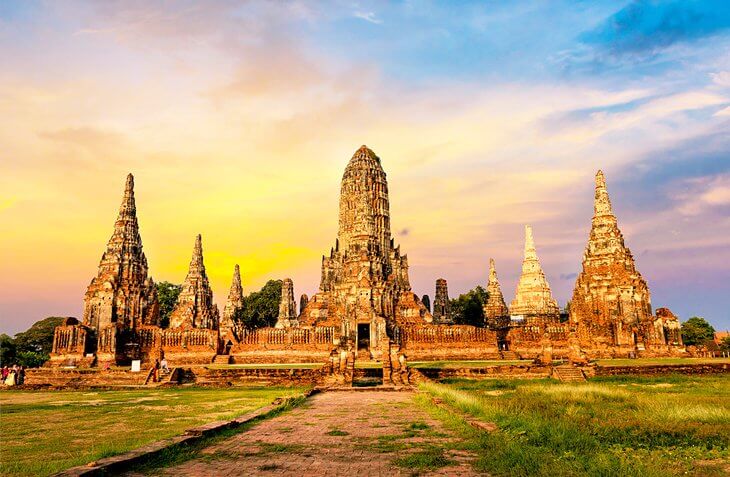 Culturally, Southeast Asia is so diverse. There are many traditions, languages, lifestyles, fashions, beliefs, and customs to immerse yourself in and explore, all within a relatively small geographic area. Each country is completely unique and it's absolutely fascinating!
Southeast Asia was also home to some of the oldest civilizations in the world, including the Angkor and the Champa. Many of these ancient societies left beautiful structures and relics behind – you can visit the pagodas of Bagan, explore the ruins of Angkor Wat, or gaze at thousands of perfectly maintained ancient temples throughout the region.
There is also a lot of modern history worth exploring, equally epic, although not as pleasant. In the twentieth century alone, the region experienced the Vietnam War, the terror of the Khmer Rouge and the near obliteration bombing of Laos. There is so much to learn about in this part of the world that is continuously changing and evolving.
These are just a few reasons why a visit to Southeast Asia should be top of your list, and I hope they inspire you to get out there and explore one of the most fascinating parts of our beautiful world as soon as you can!
For more Southeast Asia inspiration, check out my 21 Must Visit Attractions in Southeast Asia and 15 Day Tours You Should Take in Southeast Asia over on The Vacationer. Happy adventuring!
Get your VACATION on!
Expertly curated emails packed full of vacation inspiration, travel tips and more!