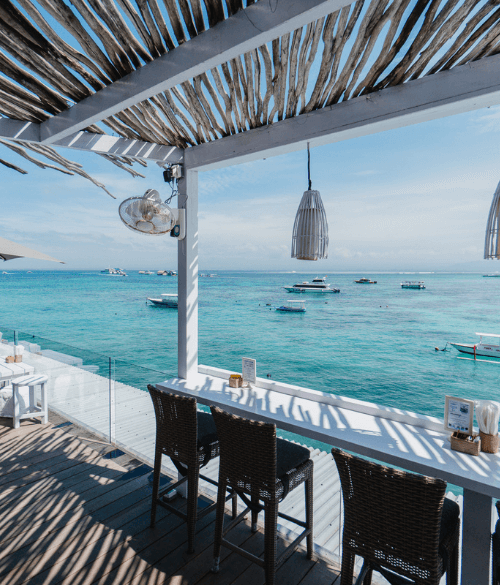 Nusa Lembongan
Insider's Guide - What to do and Where to go in Nusa Lembongan
A small island off the southeast coast of Bali, Nusa Lembongan has recently seen massive growth in tourism – and for good reason!
If Bali is considered paradise, locals know Nusa Lembongan as an escape from paradise, making it the ultimate exotic vacation!
The perfect place to put your feet up, relax in sunshine, and enjoy the many fruits this island offers. Nusa Lembongan is the perfect addition to your vacation plans!
Beaches
Dream Beach
Where surfers seek adventure, dreamers escape reality, and lovers are brought together. Known as the most popular part of the island, Dream Beach is a secluded 115-meter stretch of pristine white sand!
Life is too short for ordinary holidays, go off the beaten path, and create memories your family will always remember.
To really live in sunshine and breath in the ocean, we recommend booking yourself into the bungalows hidden away all along the beach!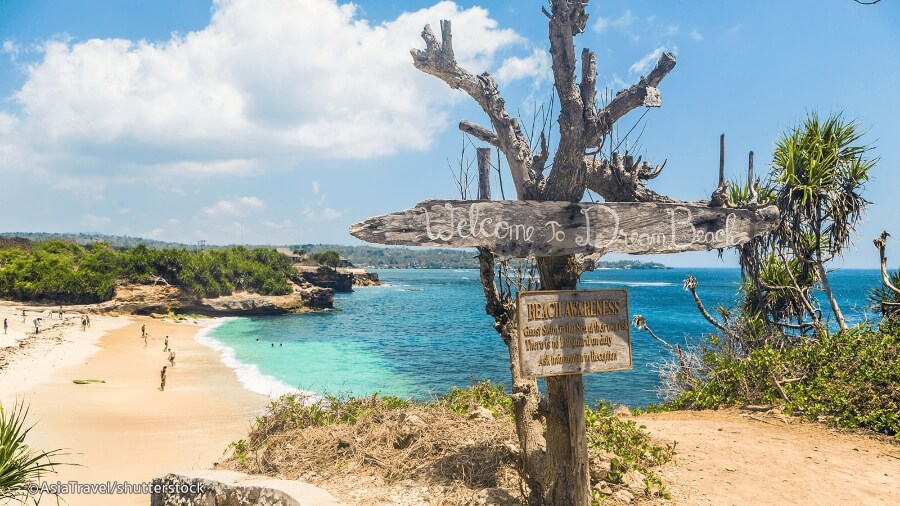 Devil's Tear + Rock Pools
While Uluwatu is known for the best sunset spots in Bali, Devil's Tear is the single-best spot on Nusa Lembongan!
Wild uncontrolled waves, picturesque views, and an impressive show of mother nature's sheer force makes Devil's Tear one of the best destinations for photographers!
We recommend (with caution) to visit Devil's Tear to witness the spectacular show of waves crashing against rocks, water spraying uncontrollably, and hundreds of mini-waterfalls cascading back to the water.
Make sure to look out for the stunning rock pools formed by the waves and water!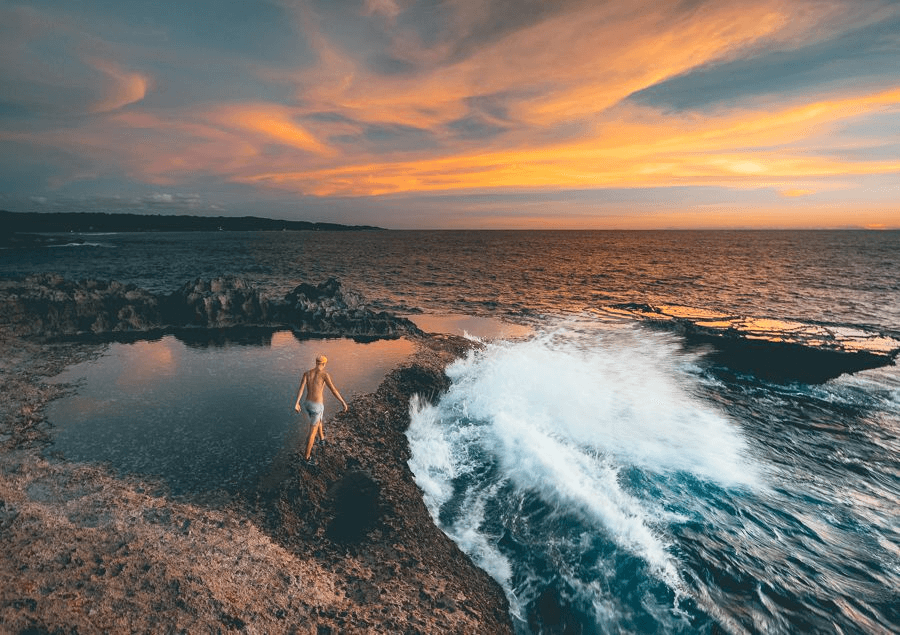 Yellow Bridge
An iconic attraction on the island, Yellow Bridge connects Nusa Ceningan with Nusa Lembongan. Once collapsed in 2016, the bridge has now been reconstructed and renamed "The Bridge of Love".
As cars cannot cross the bridge, Bikes can easily be rented along the harbor or at your island stay!
We also suggest renting either a scooter or motorbike as that is the most common and easiest way to get around the island!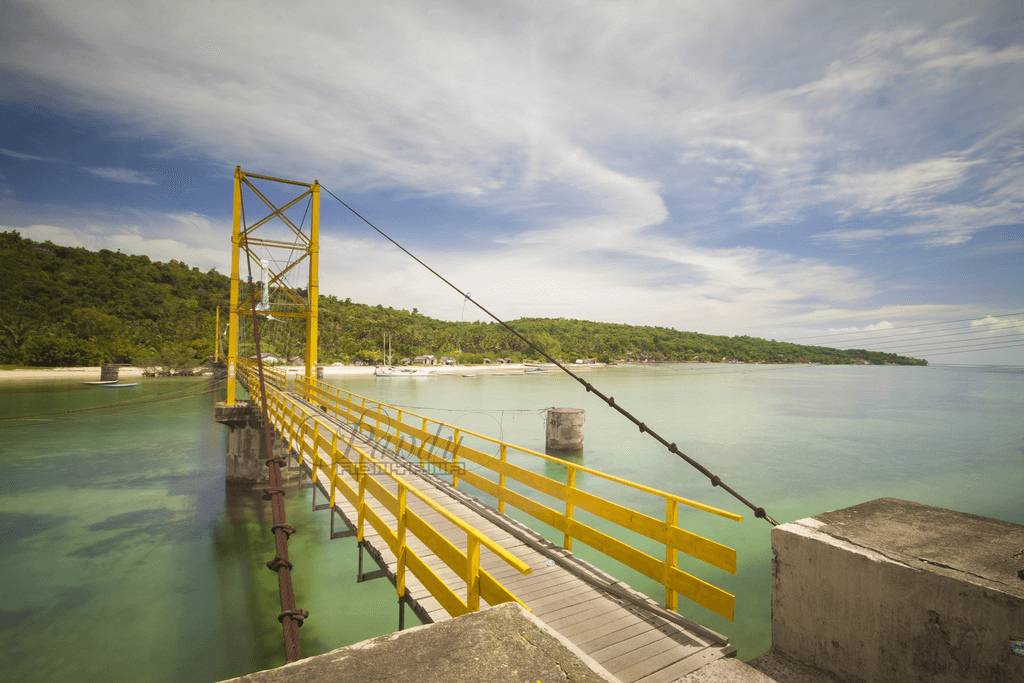 Water Sports
Surfing
You can travel the world, but you won't find better surf than on Nusa Lembongan. From June to August, experienced surfers ride 6-10 foot gnarly waves at Jungut Batu!
At Jungut Batu, there are 3 main surf spots – Playgrounds, Lacerations, and Shipwrecks. Each with their own style.
With all spots on the island having waves breaking on the reef, beginners should definitely take lessons in Canggu before taking on these giants.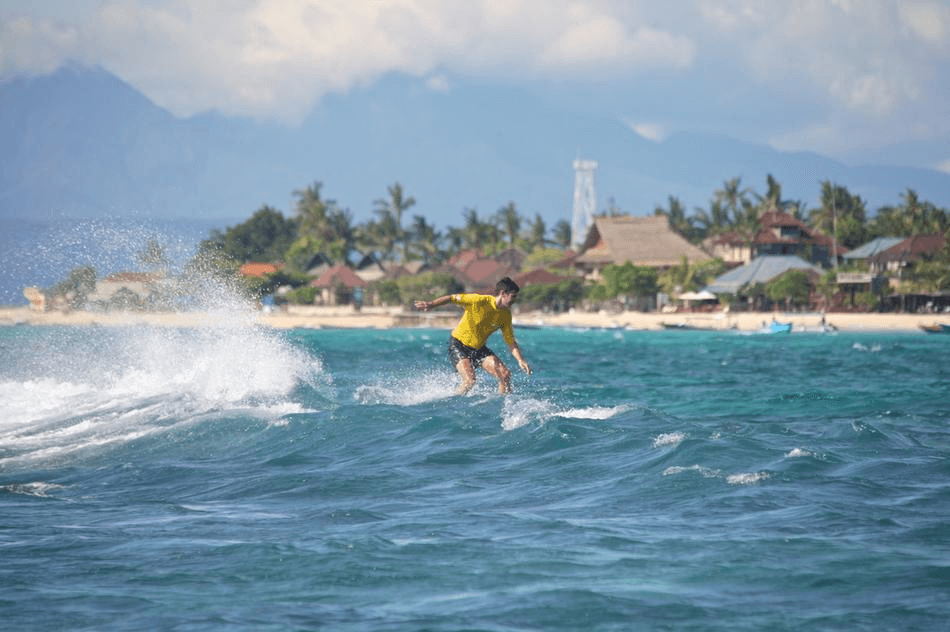 Diving/Snorkeling
Nusa Lembongan has stunning marine wildlife, brightly colored fish, and a variety of beautiful coral! We highly recommend diving or snorkel during your island visit!
Your face lights up as you witness Manta Rays putting on a spectacular underwater show!
As there are so many tour options available, your trip around the island must include stops at Manta Bay, Crystal Bay, and Mangrove Point!
Both diving and snorkeling are great options for the entire family and activities children will surely love!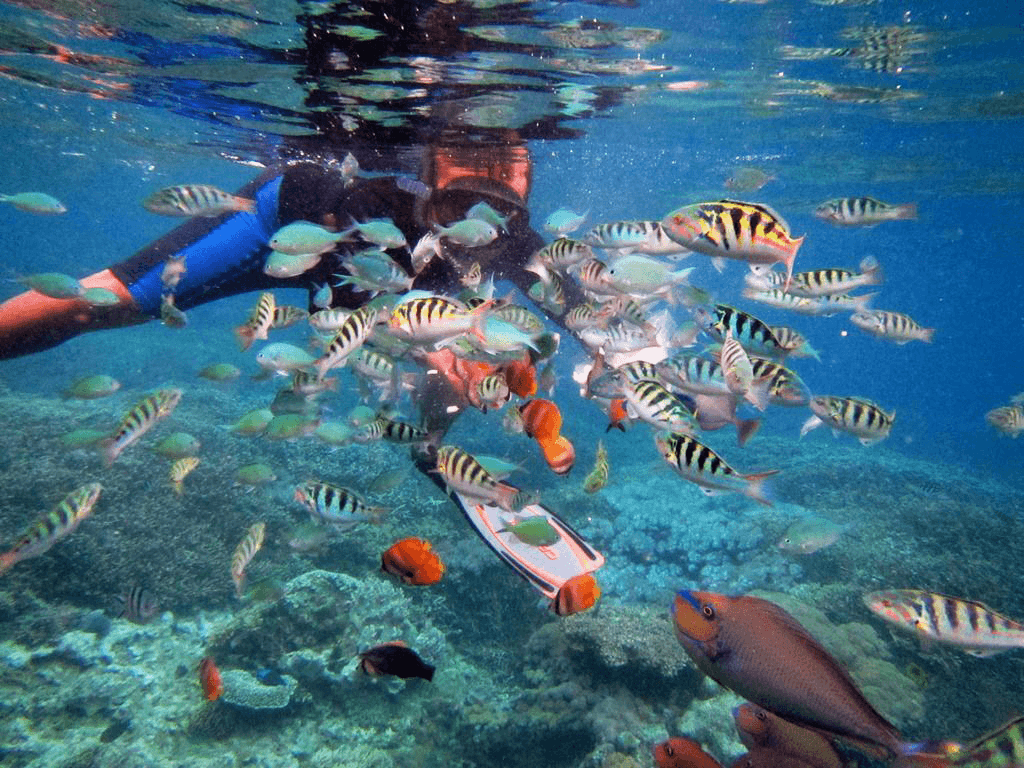 Catamaran Cruises
Have a limited amount of time to visit? No worries – Luxury day cruises depart from Bali daily! Want everything taken care of?
No worries - this is the best way to experience the island! With a variety of super-fun water activities, complimentary food/beverages, and attentive tour guides consistently keeping energy levels high, a catamaran cruise will be one of your best days out at sea!
Our favorite part is the delicious BBQ lunch buffet which will be waiting for your arrival at Nusa Lembongan!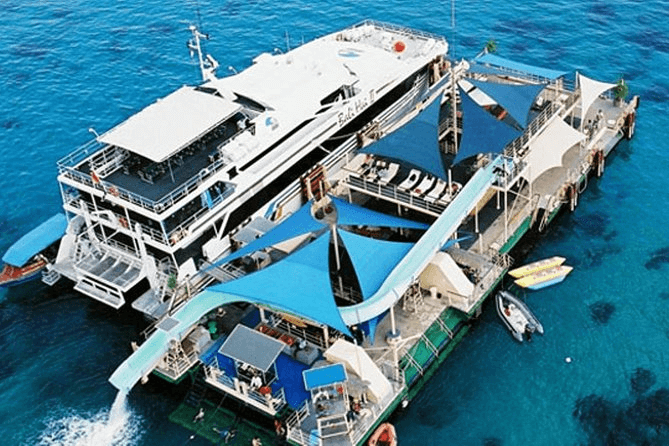 Activities + Food
Yoga
Yoga is famous all over Bali and the Nusa islands, it's impossible to limit yourself to one location to practice.
As yoga is defined through fluidity, grounding oneself, and a state of meditation, Nusa Lembongan's tranquil island energy provides travelers with the perfect opportunity to connect with themselves.
Take a step out of your comfort zone, ditch the water sports, and embrace a yoga lesson with the world's best instructors found throughout the island.
Serenity Yoga Lembongan
Phone: +62 812-3849-9141
Website: http://serenityyogalembongan.com/daily-yoga-classes/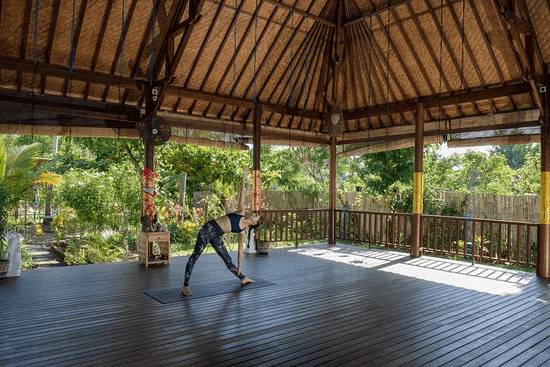 Sandy Bay Beach (Café)
Imagine an elegantly rustic café combined with a backdrop of nature's raw-beauty, you'll find yourself at Sandys Bay Beach. The perfect place to unwind, enjoy a cocktail, and embrace life.
With the perfect tunes in the background, waves rolling onto shore, and the sun setting in the distance, you'll find a new appreciation for mother nature and its abilities.
For a full day of pleasure, go ahead and spoilt yourself to a day bed. We've also heard the jackfruit tacos are a must try! Added bonus - hotels frequently offer shuttles to and from Sandy!
Phone: +62 813-3757-0624
Website: https://sandybaylembongan.com/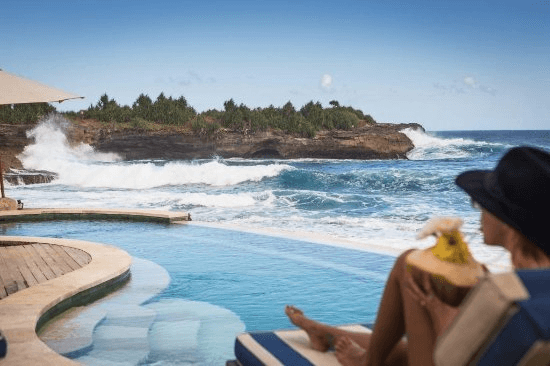 Next Level Café
Next Level is the spot for a simple yet entirely satisfying meal! This quaint locally-run café has the most spectacular view overlooking the Yellow Bridge.
With extremely attentive staff, Next Level is known to be extremely accommodating towards dietary restrictions.
Whether a smoothie bowl or pasta dish, guests will always find themselves thoroughly enjoying their delicious orders! Next Level café is highly recommended for breakky or brunch!
Phone: +62 822-3636-4574
Website: https://www.facebook.com/nextlevelbali