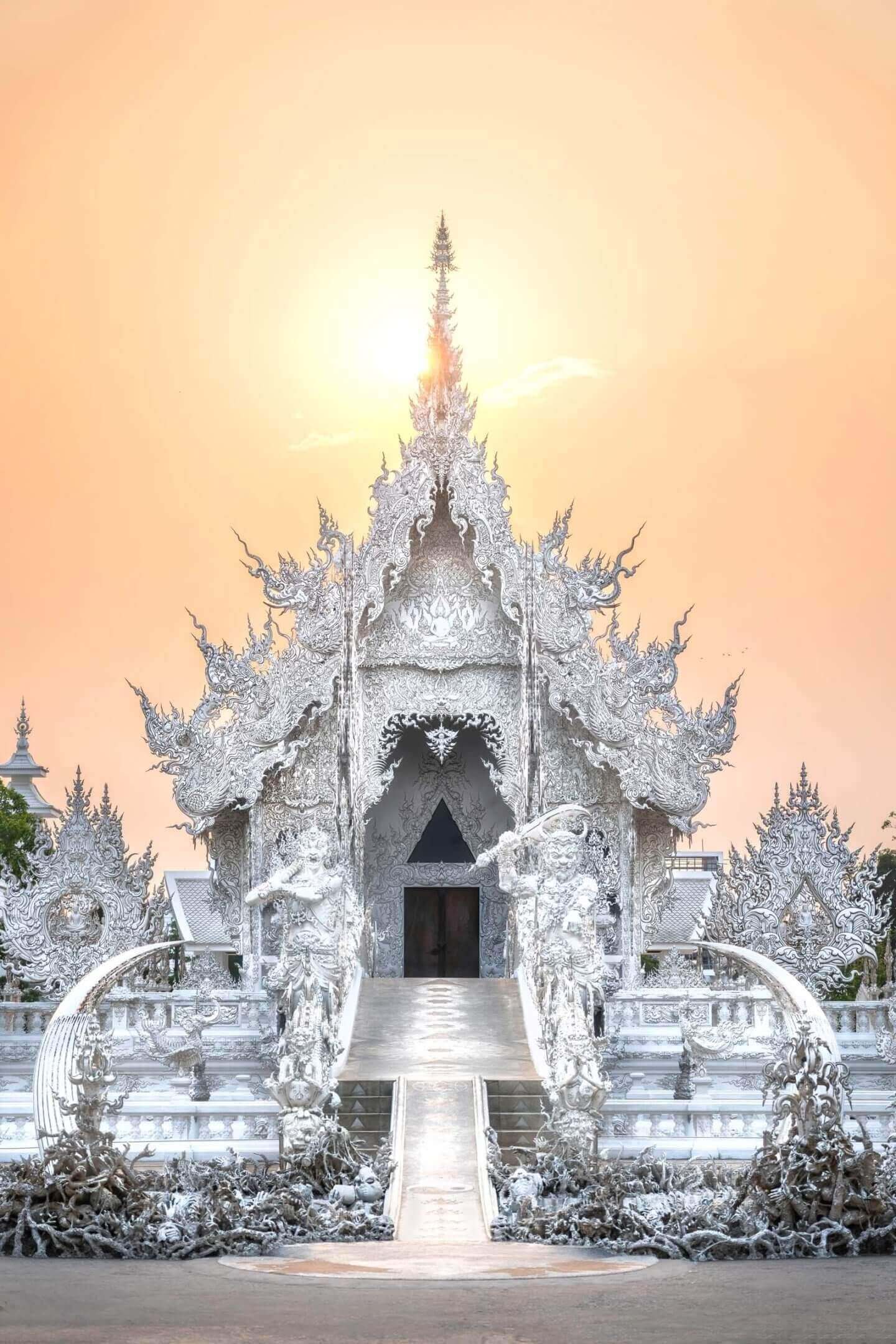 Chiang Mai FAQ's
Here are the most popular Frequently Asked Questions by our guests
Frequently Asked Questions in Chiang Mai
Q - Do we need to cover our shoulders or exposed skin when visiting temples?
A - Yes, shoulders and legs should be covered… but don't worry! Wear what you like as we will provide sarongs for you.
Q - Is lunch included in our tour?
A - Yes, lunch is included on all full day tours.
Q - Are there vegetarian, halal etc. options?
A - For sure! We will always do our best to accommodate any dietary requests. Just let us know in advance so we can try and sort this for you.
Q - Will our tour be private or will I be in a group?
A - All of our tours are private as we believe this will give you the best experience. So you'll have your own personal driver and tour guide for the day!
Q - Do I need to pay for any entrance fees or anything else on my tour?
A - No. All of our tours are all-inclusive so everything you see on the itinerary will be included. However, you may want to bring some cash to buy some personal items or souvenirs if you wish.
Q - Can we customize our tour a bit?
A - Yes of course! This is one of the reasons we run private tours, so you have freedom and flexibility. Just let us know what you would like to do and we'll do our best to make it work!
Q - Do you offer hotel pickup?
A - Yes, all of our tours include free hotel/villa pickup as long as you are in central Chiang Mai. If you're outside of these areas, just let us know and we'll see how we can make it work!
Q - What is the best way to get around Chiang Mai?
A - To get around town you will usually use a songthaew or a tuk tuk. Songthaews are red ute type trucks with bench seats along the back and a cover over the top. The rate is 20B per person (young children don't pay). Flag one down and simply say where you want to go. You can negotiate to hire a tuk tuk by the hour or to do a specific trip. Negotiate with the driver. Tuk tuks will charge you between 60B and 100B for trips around town. They seat three comfortably. Taxis are also cheap and you can negotiate with taxi drivers in the same way.
Q - Are there any local customs I need to be aware of?
A - Never touch someone on the head (particularly a Buddha), don't point your feet at people or Buddha images, especially in the temples. Don't point your finger to indicate – use your whole hand. Take your shoes off to enter temples, homes and some businesses.