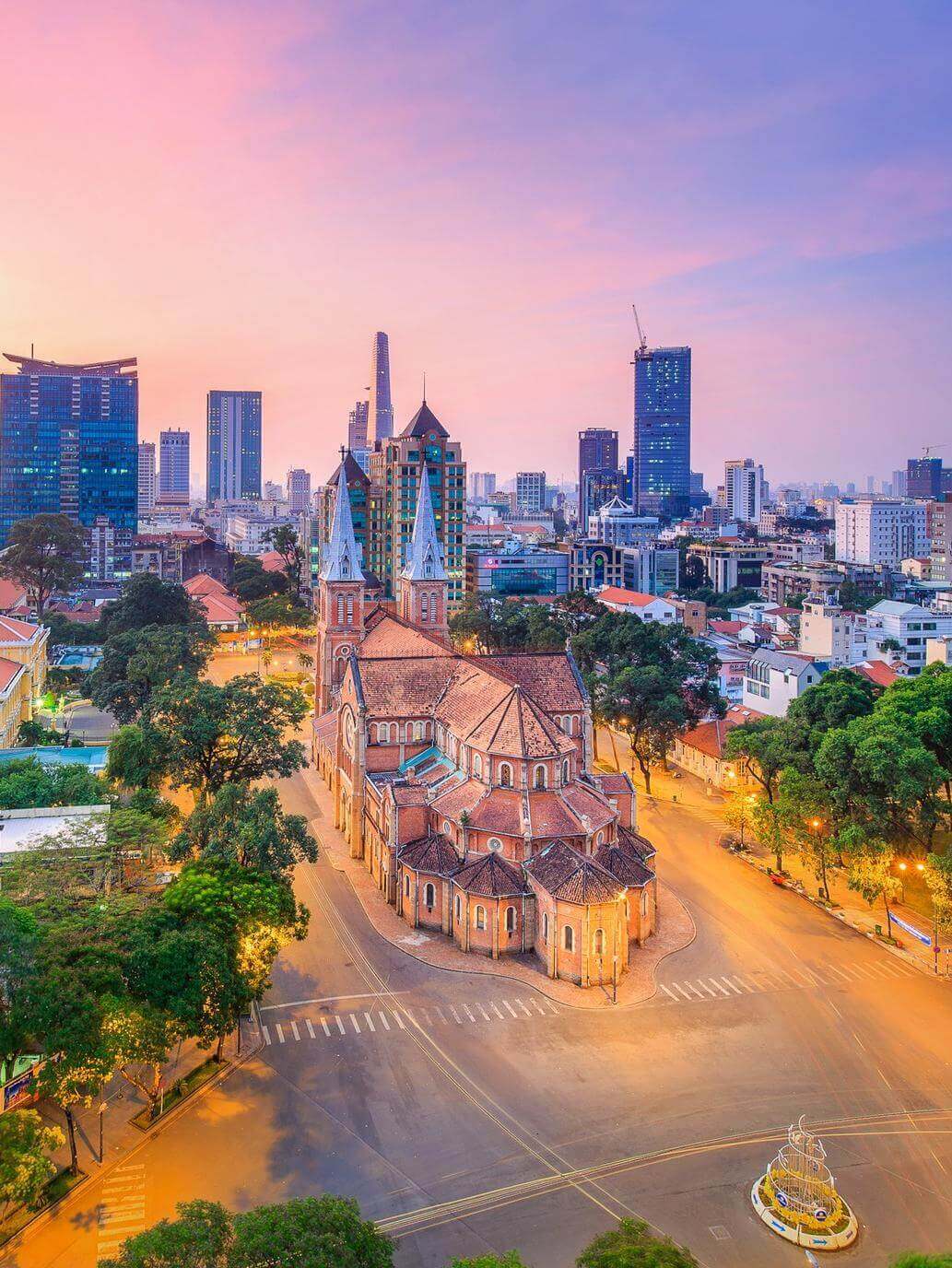 Ho Chi Minh City FAQ's
Here are the most popular Frequently Asked Questions by our guests
Frequently Asked Questions in Ho Chi Minh City
Q - Do we need to cover our shoulders or exposed skin when visiting temples?
A - Yes, shoulders and legs should be covered… but don't worry! Wear what you like as we will provide sarongs for you.
Q - Is lunch included in our tour?
A - Yes, lunch is included on all full day tours.
Q - Are there vegetarian, halal etc. options?
A - For sure! We will always do our best to accommodate any dietary requests. Just let us know in advance so we can try and sort this for you.
Q - Will our tour be private or will I be in a group?
A - All of our tours are private as we believe this will give you the best experience. So you'll have your own personal driver and tour guide for the day!
Q - Do I need to pay for any entrance fees or anything else on my tour?
A - No. All of our tours are all-inclusive so everything you see on the itinerary will be included. However, you may want to bring some cash to buy some personal items or souvenirs if you wish.
Q - Can we customize our tour a bit?
A - Yes of course! This is one of the reasons we run private tours, so you have freedom and flexibility. Just let us know what you would like to do and we'll do our best to make it work!
Q - Do you offer hotel pickup?
A - Yes, all of our tours include free hotel/villa pickup as long as you are in central HCMC. If you're outside of these areas, just let us know and we'll see how we can make it work!
Q - Can I bargain at markets?
A - Most vendors tend to respond well as long as you are polite. Tourists tend to be charged more than locals so don't be afraid of walking away if you're unsatisfied with the final price.
Q - Are there plenty of ATM's around?
A - ATM's are widely available all over Vietnam. All major banks' ATMs accept international cards and provide instructions in several languages, including English. Most major hotels and restaurants in Ho Chi Minh City and Hanoi also accept payments using Visa and MasterCard.
Q - Do I need to apply for a visa before I land in Vietnam?
A - Nationals from most European and Asian countries can enter Vietnam without a visa, with a maximum stay duration of up to 30 days (depending on which country you're traveling from). Others will need to apply for a visa from their local embassy, with one-month fees priced at US$25 for single entry and transit visas, while US$10 is charged if you want to extend your single entry visa.