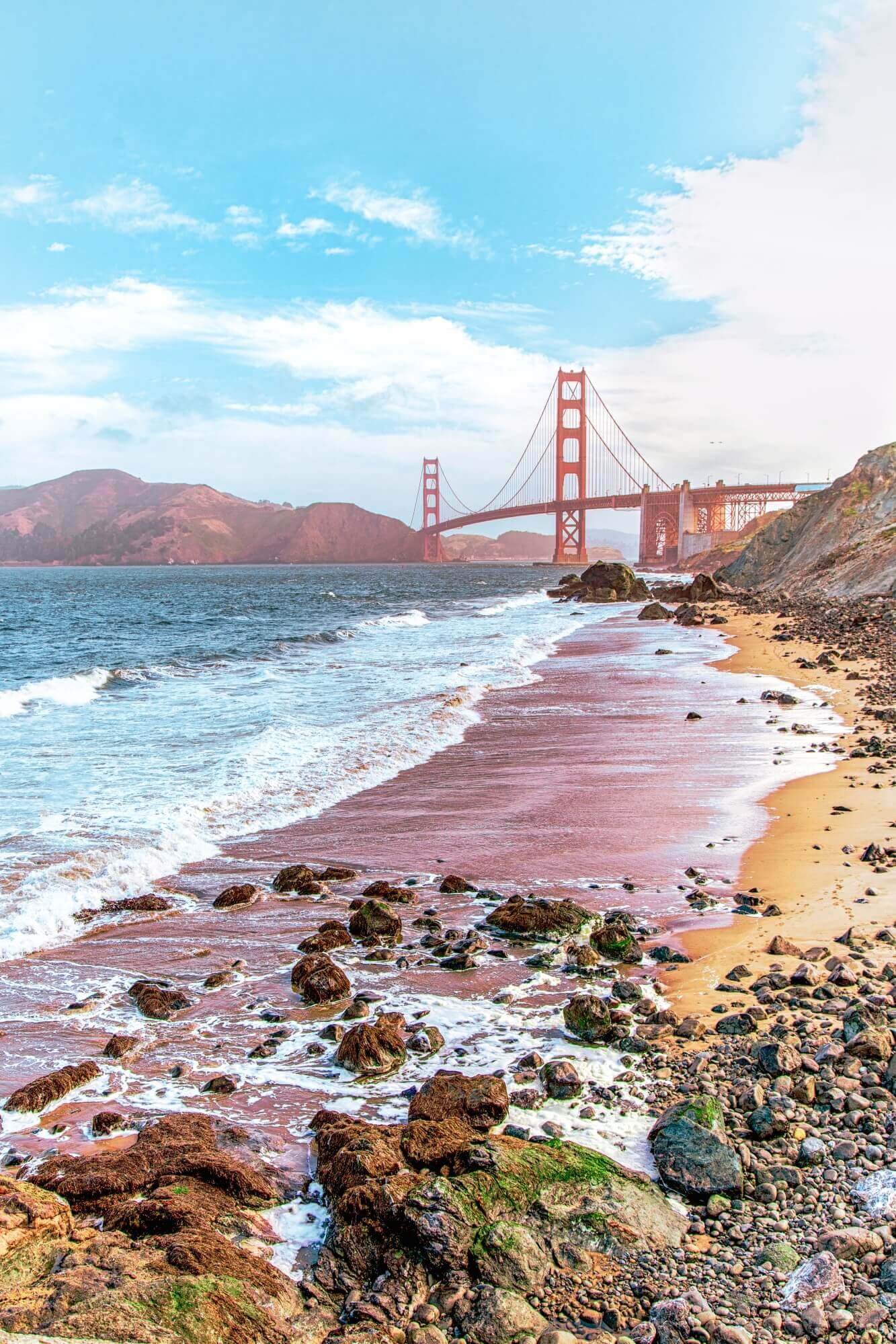 San Francisco FAQ's
Here are the most popular Frequently Asked Questions by our guests
Frequently Asked Questions in San Francisco
Q - Is lunch included in our tour?
A - Yes, lunch is included on all full day tours.
Q - Are there vegetarian, halal etc. options?
A - For sure! We will always do our best to accommodate any dietary requests. Just let us know in advance so we can try and sort this for you.
Q - Will our tour be private or will I be in a group?
A - All of our tours are private as we believe this will give you the best experience. So you'll have your own personal driver and tour guide for the day!
Q - Do I need to pay for any entrance fees or anything else on my tour?
A - No. All of our tours are all-inclusive so everything you see on the itinerary will be included. However, you may want to bring some cash to buy some personal items or souvenirs if you wish.
Q - Can we customize our tour a bit?
A - Yes of course! This is one of the reasons we run private tours, so you have freedom and flexibility. Just let us know what you would like to do and we'll do our best to make it work!
Q - Do you offer hotel pickup?
A - Yes, all of our tours include free hotel pickup as long as you are in central San Francisco. If you're outside of this area, just let us know and we'll see how we can make it work!
Q - Who can help me if I don't speak English in San Francisco?
A - San Francisco has some of most diverse 49 square miles in the world. You can find people speaking Chinese in one neighborhood and Spanish in the next. Most tour operators and businesses are very used to international visitors so they will try to make it as easy as possible for you. The Visitor Information Center is also a great place to get help as they have staff that speak over 14 different languages there.
Q - How do I use the cable cars to get around?
A - Riding the cable cars is one of the top things you can do when you visit San Francisco, and they're a great way to get around. There are 3 main lines that will get you pretty much anywhere in the city. A one-way cable car ride costs $7, which you can pay with cash or Clipper Card upon entering the car. Another option is to pay $21 for an all-day cable car pass. You can buy your passes at the Visitor Information Center.