 Playa Ruinas
Popular Beach In Tulum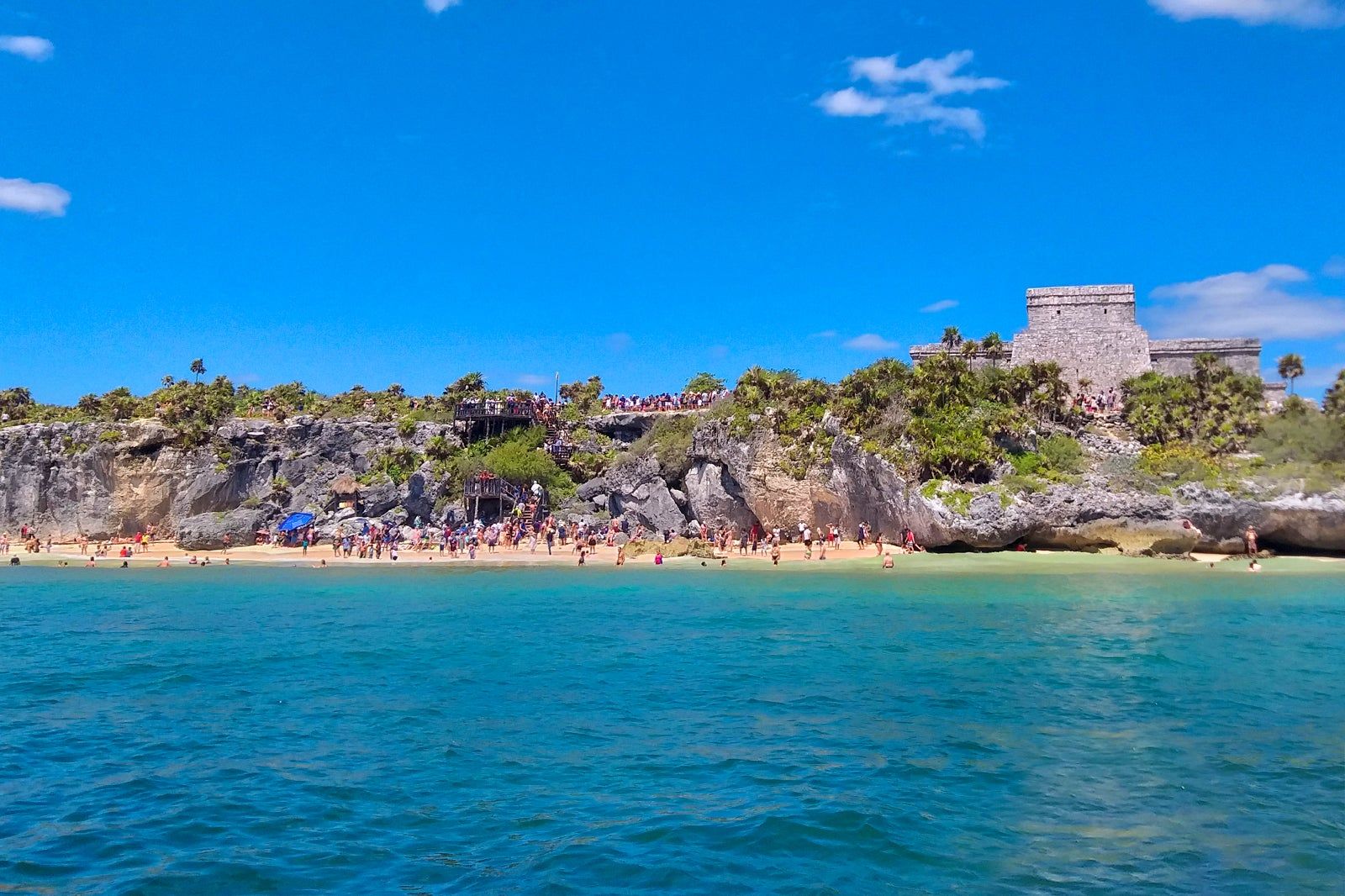 Playa Ruinas
Popular Beach In Tulum
Attractions Details
| | |
| --- | --- |
| 📌 Address | Blvd. Kukulcan Manzana 51 Lote 7, Punta Cancun, Zona Hotelera, 77500 Cancún, Q.R., Mexico |
| ⏰ Opening Hours | 8:00 AM - 5:00 PM |
| 💸 Entrance Fee | MXN 90 |
Find it on google maps
What is Playa Ruinas?
Playa Ruinas is a breathtaking attraction located in Tulum, Mexico. Situated along the turquoise waters of the Caribbean Sea, Playa Ruinas offers a unique combination of stunning natural beauty and ancient Mayan history.
History of Playa Ruinas
Playa Ruinas holds a rich history that dates back to the Mayan civilization. In ancient times, it served as a bustling port city and played a significant role in trade and commerce. The remnants of the Mayan ruins, including El Castillo, a magnificent pyramid, stand as a testament to its glorious past.


Why is Playa Ruinas Important?
Playa Ruinas holds immense historical and cultural importance. It serves as a reminder of the ancient Mayan civilization and offers valuable insights into their architectural and engineering prowess. Additionally, it attracts tourists from around the world, contributing to the local economy and promoting cultural exchange.
Things to Do & See at Playa Ruinas
Explore the Mayan Ruins: Take a fascinating journey through time as you explore the well-preserved Mayan ruins. Marvel at the impressive structures and intricate carvings, and imagine the vibrant city that once thrived here.


Relax on the Beach: Unwind on the pristine sandy shores of Playa Ruinas. Soak up the sun, swim in the crystal-clear waters, and enjoy the serene and tranquil atmosphere.


Take in the Panoramic Views: Climb to the top of El Castillo, the iconic pyramid, and be rewarded with panoramic views of the Caribbean Sea. The breathtaking vistas are sure to leave you in awe.


Experience Mayan Culture: Immerse yourself in the rich Mayan culture by participating in traditional ceremonies, witnessing captivating performances, and learning about their ancient beliefs and customs.


Indulge in Local Cuisine: Treat your taste buds to delicious Mexican cuisine at the nearby restaurants and cafes. Sample tantalizing dishes made with fresh local ingredients and savor the flavors of the region.
With its fascinating history, stunning natural beauty, and a variety of activities, Playa Ruinas offers an unforgettable experience for visitors.
Whether you are a history enthusiast, a nature lover, or simply seeking relaxation, Playa Ruinas is a must-visit destination that will leave you enchanted.
Attractions Details
| | |
| --- | --- |
| 📌 Address | Blvd. Kukulcan Manzana 51 Lote 7, Punta Cancun, Zona Hotelera, 77500 Cancún, Q.R., Mexico |
| ⏰ Opening Hours | 8:00 AM - 5:00 PM |
| 💸 Entrance Fee | MXN 90 |
Find it on google maps
Tulum Attractions
Frequently asked questions
Where is Playa Ruinas located?

Playa Ruinas is located in Tulum, Mexico.
What is Playa Ruinas known for?

Playa Ruinas is known for its stunning ancient Mayan ruins overlooking the turquoise waters of the Caribbean Sea.
How much does it cost to visit Playa Ruinas?

The entrance fee to Playa Ruinas is 75 Mexican pesos per person.
What are the opening hours of Playa Ruinas?

Playa Ruinas is open daily from 8:00 AM to 5:00 PM.
Is swimming allowed at Playa Ruinas?

Yes, visitors are allowed to swim at Playa Ruinas, but it is important to note that there are no lifeguards on duty.