Visa in Vietnam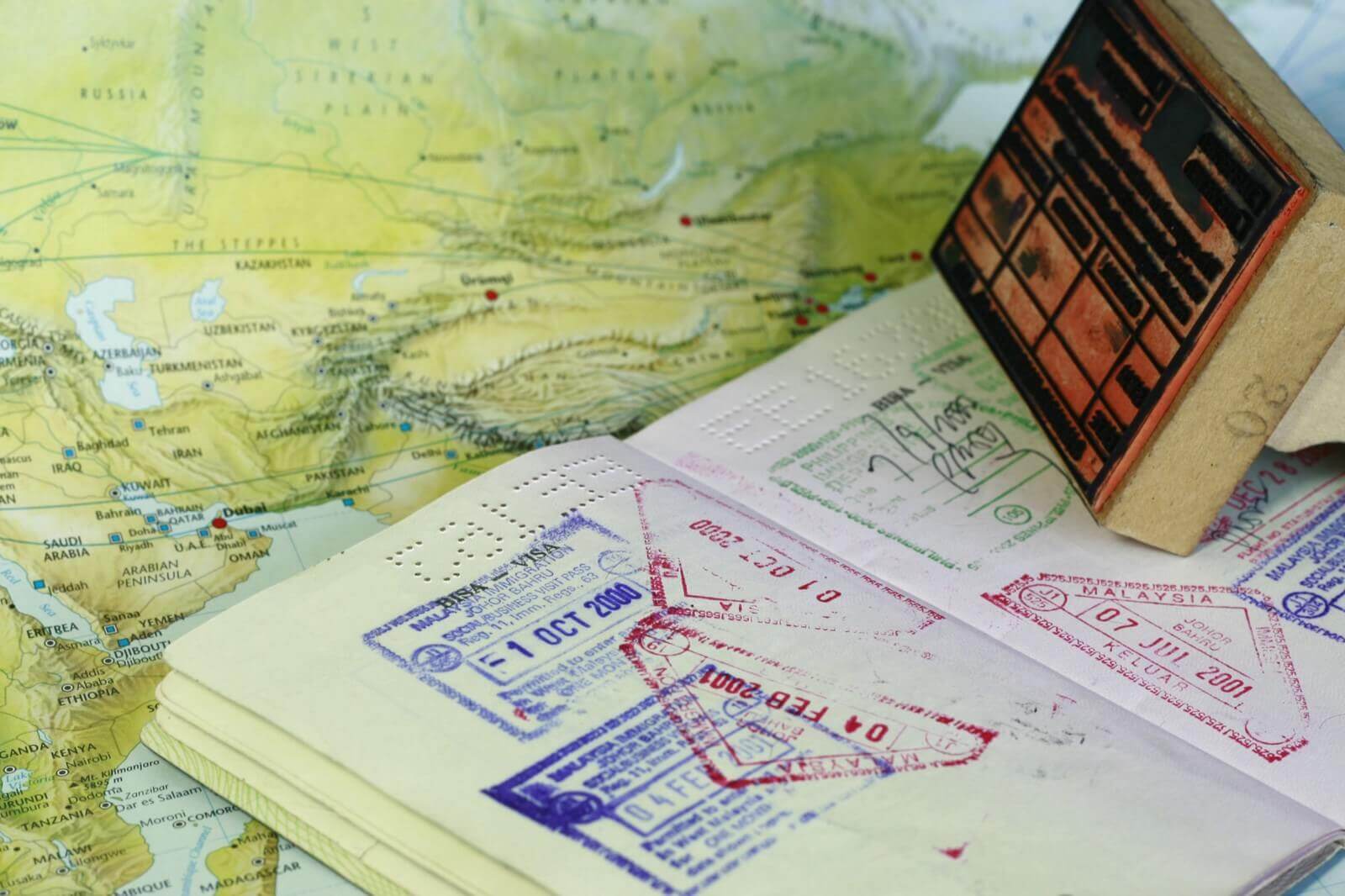 Preparation is key when it comes to traveling, especially when you are flying to a different continent! When planning a trip to Vietnam, one of the first questions you need to ask yourself is 'do I need a visa to enter Vietnam?' We understand that this is probably the least 'sexy' thing about planning your holiday, but without the right visa you won't even be able to enter the country.
So informing yourself and doing some research is inevitable. Annoying? Maybe a little bit. Needed? yes! But no worries, help is on the way! We'll try to make it as easy as possible for you to figure out what your options are and how to apply for one, in case you need one!
Our Top Trending Tours
All-Inclusive

Da Nang Instagram Tour: Most Famous Spots

All-Inclusive

Ho Chi Minh City Motorbike Tour: A True Local Experience

All-Inclusive

A Taste Of Hanoi: The Ultimate Street Food Experience
Even though we can not physically help you to get your visa, we can help you plan your trip! We've curated some amazing private tours throughout different locations in Vietnam. So if you have no idea where to start or which place to visit first, we got you! Our tours in Vietnam have been voted as some of the best tours in Southeast Asia, so you know you're gonna be in good hands with us!
Our friendly local tour guides will ensure you get to see the real Vietnam by sharing their in-depth knowledge and advice to help keep you happy, interested and safe on your tour trip. They'll act as your personal tour guide, driver and photographer for the day – what could be better?
If you like this blogpost, then you also might like our other Vietnam related blog posts like: Best time to travel to Vietnam, How to travel around Vietnam or Best food in Vietnam you have to try!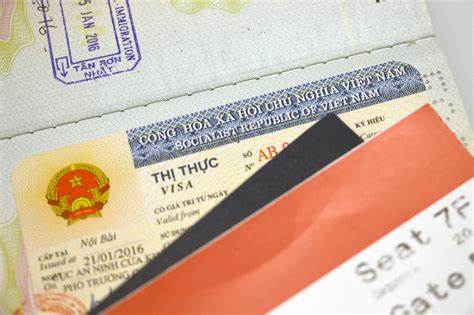 Do I need a visa to enter Vietnam as a tourist?
This will entirely depend on your nationality and how long you are planning to stay in Vietnam.
There are certain countries that made agreements with the government of Vietnam so their citizens can benefit from the visa exemption when entering the country as tourists. These tourists are allowed to stay in Vietnam for a limited amount of time, without the need to apply for a tourist visa from their local Vietnamese Embassy. Visitors from the following countries may enter visa-free, and stay for the indicated number of days:
14 days: Brunei, Myanmar
15 days: Belarus, Denmark, Italy, Japan, Finland, France, Germany, Norway, Russia, South Korea, Spain, Sweden, The United Kingdom
21 days: The Philippines
30 days: Cambodia, Indonesia, Laos, Malaysia, Singapore, Thailand
90 days: Chile, Panama
Is your country not on this list? Then you'll need to apply for a visa!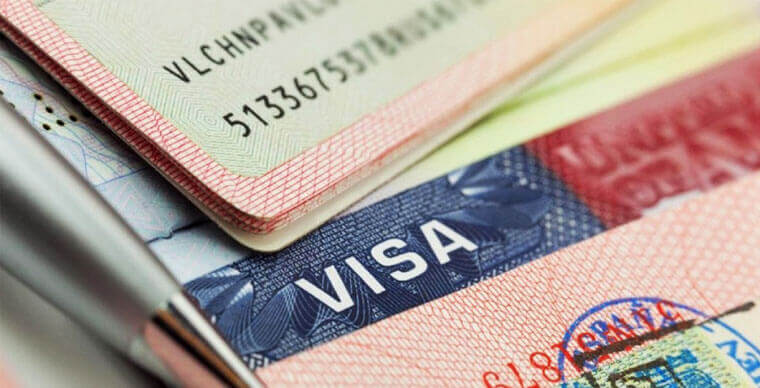 Types of tourist visas
1. E-visa
The process to get hold of an E-visa is very easy because you can apply for it online! This E-visa is valid for 30 days and costs around 25 USD.The processing time is more or less 3 working days and you will receive your code by email to print your visa.You can enter Vietnam on an e-Visa at any of the country's eight international airports, including Hanoi, Ho Chi Minh City and Danang, as well as 14 land crossings and seven seaports.
How to apply for Vietnam's E-visa
Step 1: Prepare the required materials
One 4x6 passport photo in .jpg format with a white background, without glasses.
One photo in .jpg format of your passport data page.
Passport valid for at least six months.
Your temporary address in Vietnam and points of entry and exit.
Step 2: Click this link or access https://immigration.gov.vn/ and go to 'E-visa Issuance' then click on the link for 'Outside Vietnam foreigners'.
Step 3: Upload your .jpg images (passport data page and passport photo) and fill out the required fields on the form completely. Submit your form.
Step 4: Pay the e-Visa fee of 25 USD. Copy down the document code provided.
Step 5: Within three working days you should receive news of your e-Visa application via email.
Step 6: Use your document code to locate your e-Visa online. Download and print the e-Visa in two copies for extra safety.
TIP: Travelers with an e-Visa can go directly to immigration counters at their point of entry and do not need to queue at Visa on Arrival counters.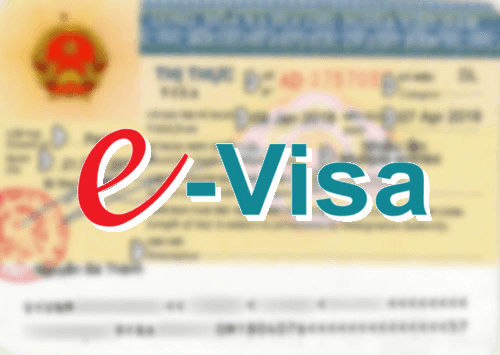 2. Visa on arrival
In case you can't get enough of Vietnam and you like to stay longer than 30 days (or longer than your e-visa allows), you would need to apply for a 'Visa on arrival.'
Who is eligible for Visa On Arrival?
Unlike the Vietnam e-Visa, citizens of all countries around the world can apply for the "Visa On Arrival" (VOA) and applicants can apply for this visa if they want to stay for 1 month, 3 months, 6 months or 12 months with single entry or multiple entry.
How to apply for the Vietnam visa on arrival?
You'll need to prepare the following documents before traveling to Vietnam:
A 4x6 passport photo with a white background and no glasses.
A filled-out visa application form.
A passport or substitute ID valid for six months from the date you plan to enter Vietnam.
Payment (25 USD to 50 USD) for visa fees
A Letter of Approval from a Vietnamese embassy or consulate (if you are picking up your visa at the airport).
If you want to pick up your visa on arrival at international airports of Vietnam, you should apply online or contact your travel agent in Vietnam to ask for a visa approval letter from the Vietnam Immigration Department. Upon arrival at the international airports of Vietnam, you are required to show the visa approval letter in order to get a visa stamp on your passport. A well made passport holder will help to keep your passport and documents organized and readily available.
There are 6 international airports where you can enter by using Visa On Arrival ( only the airports below accept the Visa On Arrival. Therefore, you must enter Vietnam through one of these airports):
Noi Bai international airport in Hanoi city
Tan Son Nhat international airport in Ho Chi Minh city
Cam Ranh international airport in Nha Trang city
Da Nang international airport in Da Nang city
Cat Bi international airport in Hai Phong city
Phu Quoc international airport in Phu Quoc island
Types of Visa On Arrival for tourists:
Tourist 1 month single entry: Allows people coming to Vietnam for tourism to enter and exit Vietnam only one time with a maximum of 30 days staying.
Tourist 3 months single entry: Allows people coming to Vietnam for tourism to enter and exit Vietnam only one time with a maximum of 3 months staying.
Tourist 1 month multiple entries: Allows people coming to Vietnam for tourism to enter and exit Vietnam multiple times with a maximum of 30 days staying.
Tourist 3 months multiple entries: Allows people coming to Vietnam for tourism to enter and exit Vietnam multiple times with a maximum of 3 months staying.
Tourist 6 months multiple entries: Allows people coming to Vietnam for tourism to enter and exit Vietnam multiple times with a maximum of 6 months staying.
Tourist 1 year multiple entries: Allows people coming to Vietnam for tourism to enter and exit Vietnam multiple times with a maximum of a year staying.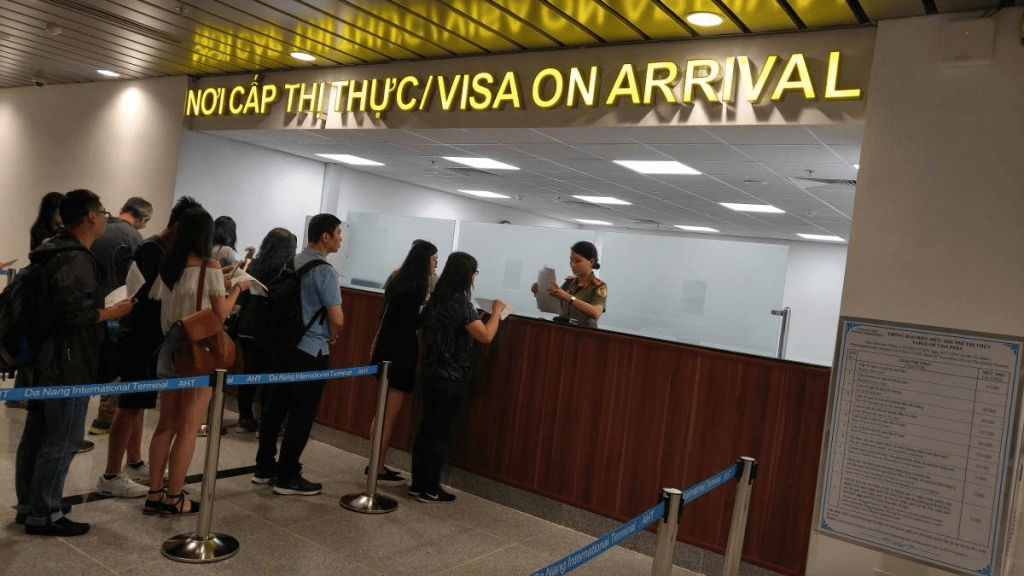 How to extend a Vietnam visa?
There are a few different ways that you can go about extending your visa in Vietnam. The easiest and most popular way to extend your visa is to apply for a visa extension at the local Immigration Department. This can be done in person or online. To do it online, you will need to provide some basic information and scanned copies of your passport and visa. Once your application is approved, you will receive an email with a link to download your visa extension sticker.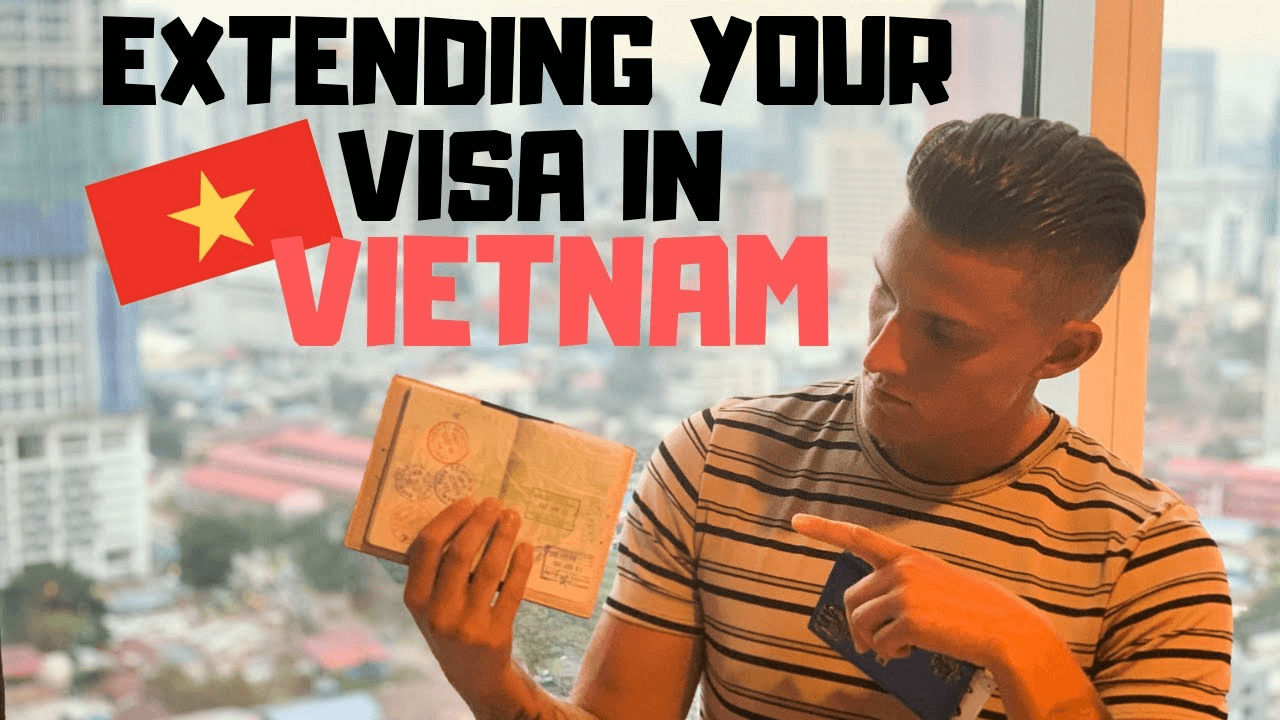 What happens if I overstay my Vietnam visa?
Overstaying your visa can have serious consequences. If you only overstay your visa a few days, you'll have to pay a small fine and you'll be (kind of) ok. But beware, because even if it's only a few days, your passport will be marked by the officers with regards to the overstaying, which might affect your visit to the country in the future.
Things get serious when you overstay your visa for a long time on purpose, and have repeated this offense several times. Be prepared to get a severe punishment such as deportation or blacklisting on top of a big fine!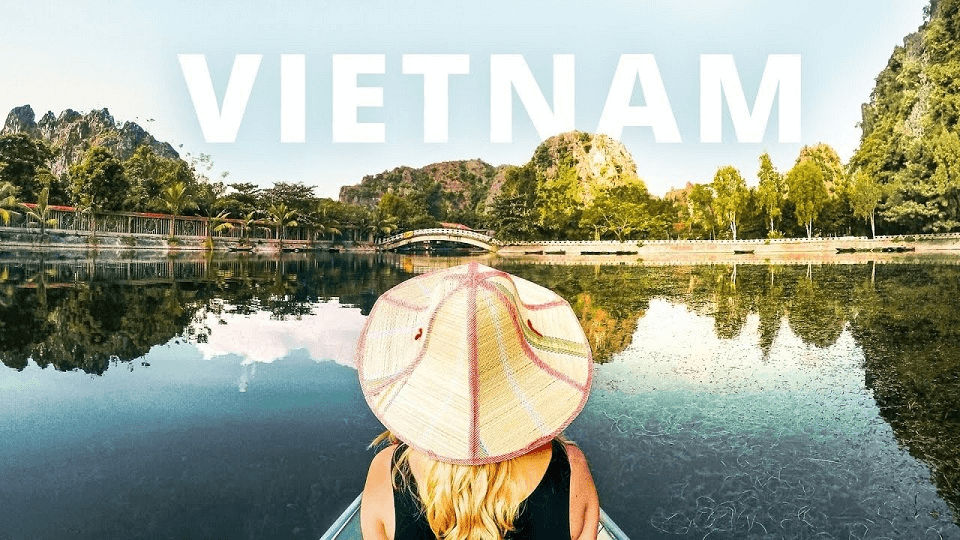 Our Best Selling Tour
All-Inclusive

Krabi Kayak Tour: The Hidden Caves

Our Krabi Kayak Tour will take you to some of the most famous caves around Krabi all in one day...on a kayak! What more could you want? If you're looking ...
The fun part: discovering Vietnam
Ok, you've sorted your travel documents, now let's enjoy this beautiful country! Whether it's your first time visiting Vietnam or you've been here many times, this country will always keep surprising you! Remember we at ForeverVacation are here to help and it will be our absolute pleasure to show you around. So if you need any help planning your trip and looking for the best guided tours in Vietnam, don't forget to check out our website!
Disclaimer: The information above may change at any time based on conditions, as determined by the Vietnam government.
Get your VACATION on!
Expertly curated emails packed full of vacation inspiration, travel tips and more!