Currency in Vietnam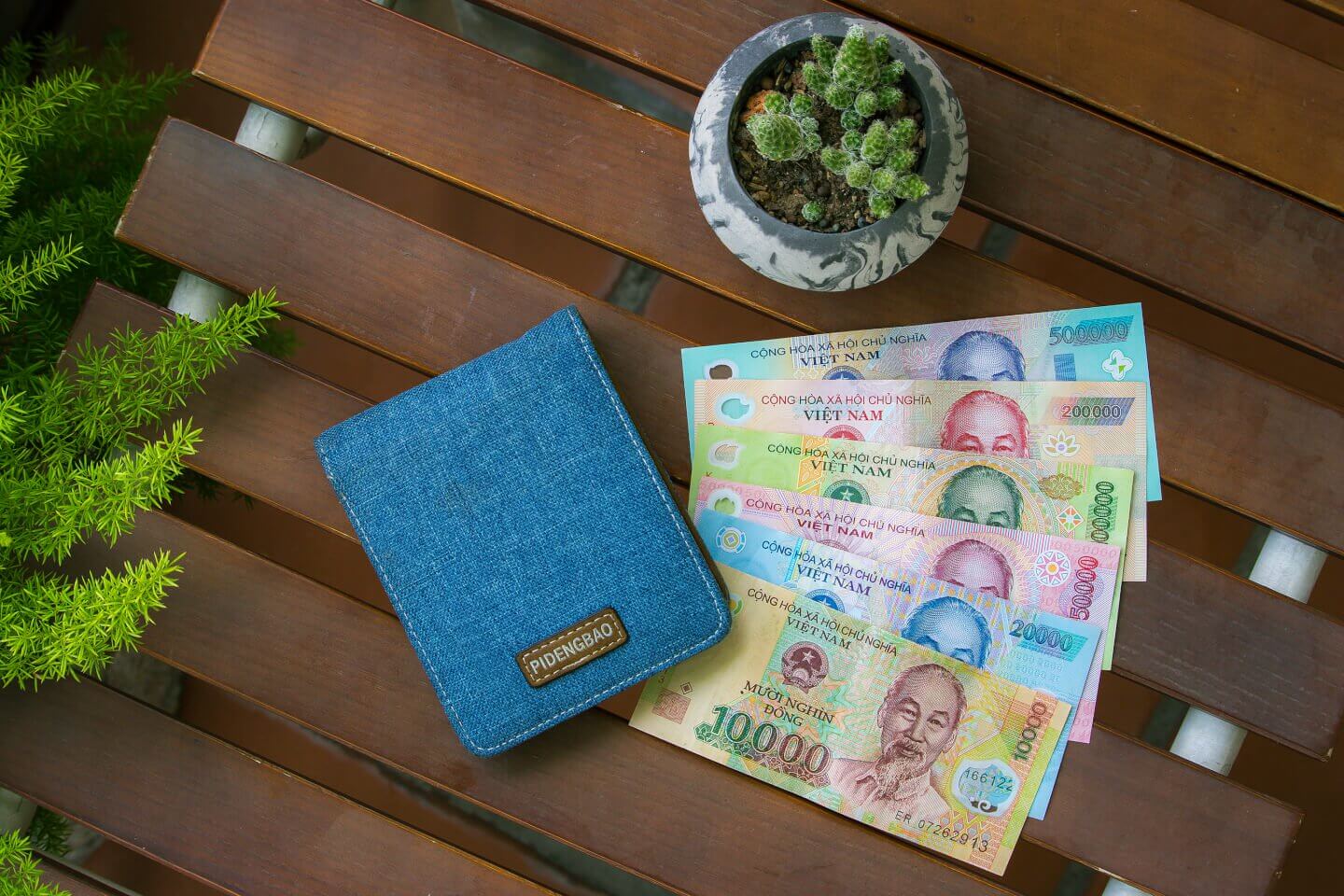 Let's talk about money, baby! If you landed on this page, it must be you're trying to figure out everything there is to know about money and currency in Vietnam - am I right? Well, you've come to the right place because on today's blog post we'll go deeper into those subjects!
So you decided to book (or thinking about booking) that much deserved holiday to Vietnam hey? We couldn't agree more! Not only is it a beautiful and relatively cheap travel destination, it's also home to crystal clear beaches, bustling cities, colorful nightlife, a magnetic culture and rich historical ruins! So Whether you're looking to explore a city, going for a cruise in Halong bay, relax at the beach or visit one of the many rice fields, Vietnam has something to offer for everyone!
Our Best Selling Tour
All-Inclusive

Ho Chi Minh City Motorbike Tour: A True Local Experience

To immerse yourself in Vietnamese culture, hop onto our Ho Chi Minh City Motorbike Tour: A True Local Experience. This half-day tour is jam-packed with all of the best spots in Ho Chi Minh including; Notre Dame Cathedral, The Central Post Office, local coffee at an Instagrammable coffee shop, Nhat Tao Wet Market, and many more. Your private guide will pick you up from your hotel and take you around the city on the back of a motorbike - there aren't any better tours in Ho Chi Minh City to get the true local experience!
The best way to discover this country and its highlights is by taking a private tour in Vietnam. This experience will take you deep into the culture and daily life of the local population. If you have never been to Vietnam, it can be overwhelming to figure out what you can all fit into your travel schedule or what the best spots are worth visiting, that's why you should definitely take one of the many tours in Vietnam!
We at ForeverVacation offer some of the best tours in Vietnam, and our local guides will take you to the best possible spots, all wrapped up in a VIP service so you won't have to worry about anything during your day trip!
With a wealth of affordable cuisine, hotels, and things to do, Vietnam is an excellent destination if you're looking for value for money. Prepare for your first time in Vietnam by getting to know the local currency and payment systems, so you can enjoy your holiday here even more. Here's a quick guide to money matters for travelers in Vietnam.
If you enjoyed reading this blog post, we are sure you're going to love our other Vietnam related blog posts such as: What's the best time to visit Vietnam, the best food in Vietnam, The best beaches in Vietnam or How to travel around Vietnam!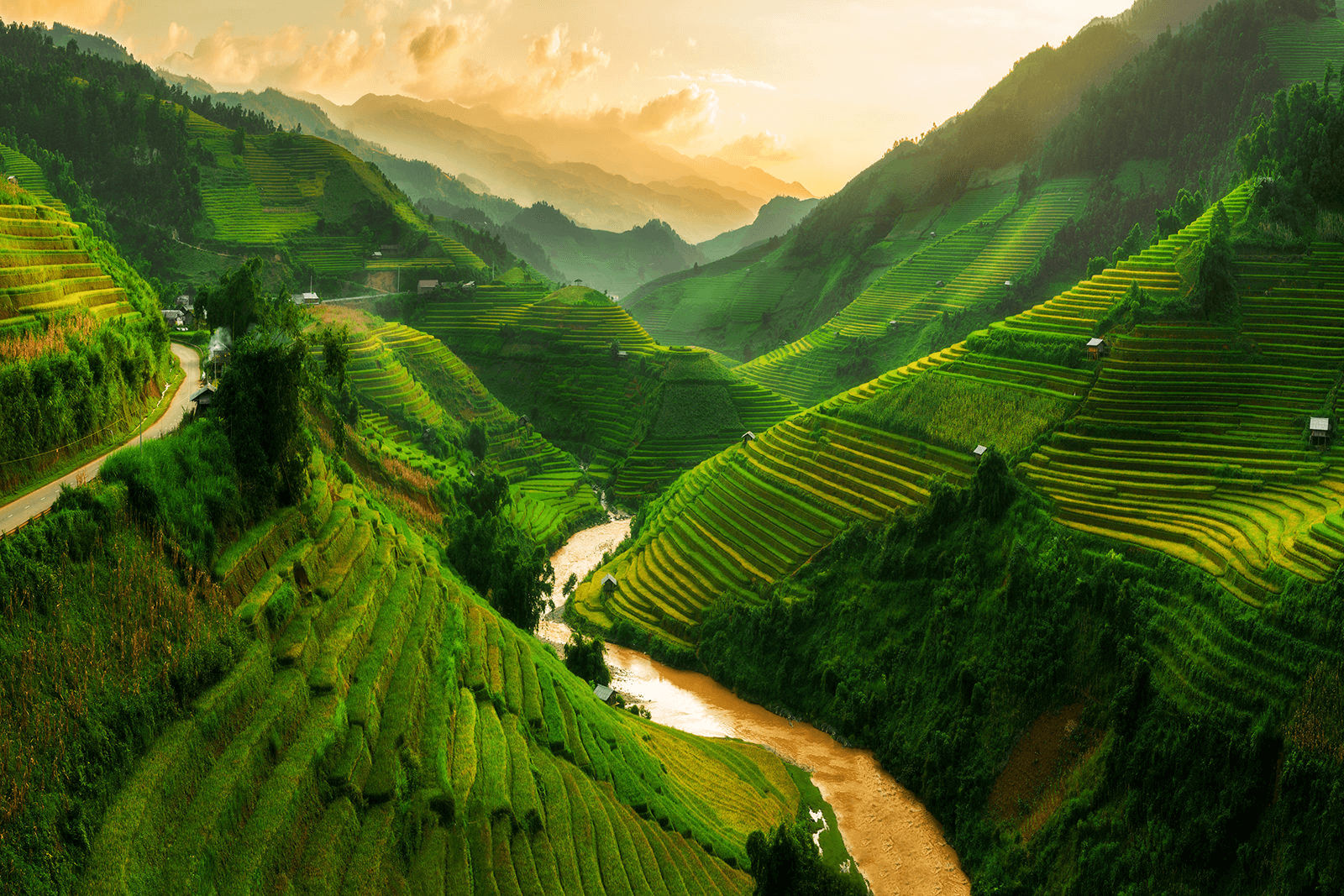 What currency is used in Vietnam?
The official currency in Vietnam is the Vietnamese "Dong" or in the shorter way, Dong. Vietnam has used the Dong as its official currency since 1978, and it is distributed by the State Bank of Vietnam.
At this stage, there are two versions of Vietnam currency in use - the country stopped using coins in 2011- : the Polymer note (500,000 VND, 200,000 VND, 100,000 VND, 50,000 VND, 20,000 VND, and 10,000 VND) and Cotton note (5,000 VND, 2,000 VND, 1,000 VND, 500 VND, and 200 VND). However, the last two cotton notes are rarely used since the value is too small. The denominations 200, 500, and 1000 are worth so little that you should not even use them to tip for service.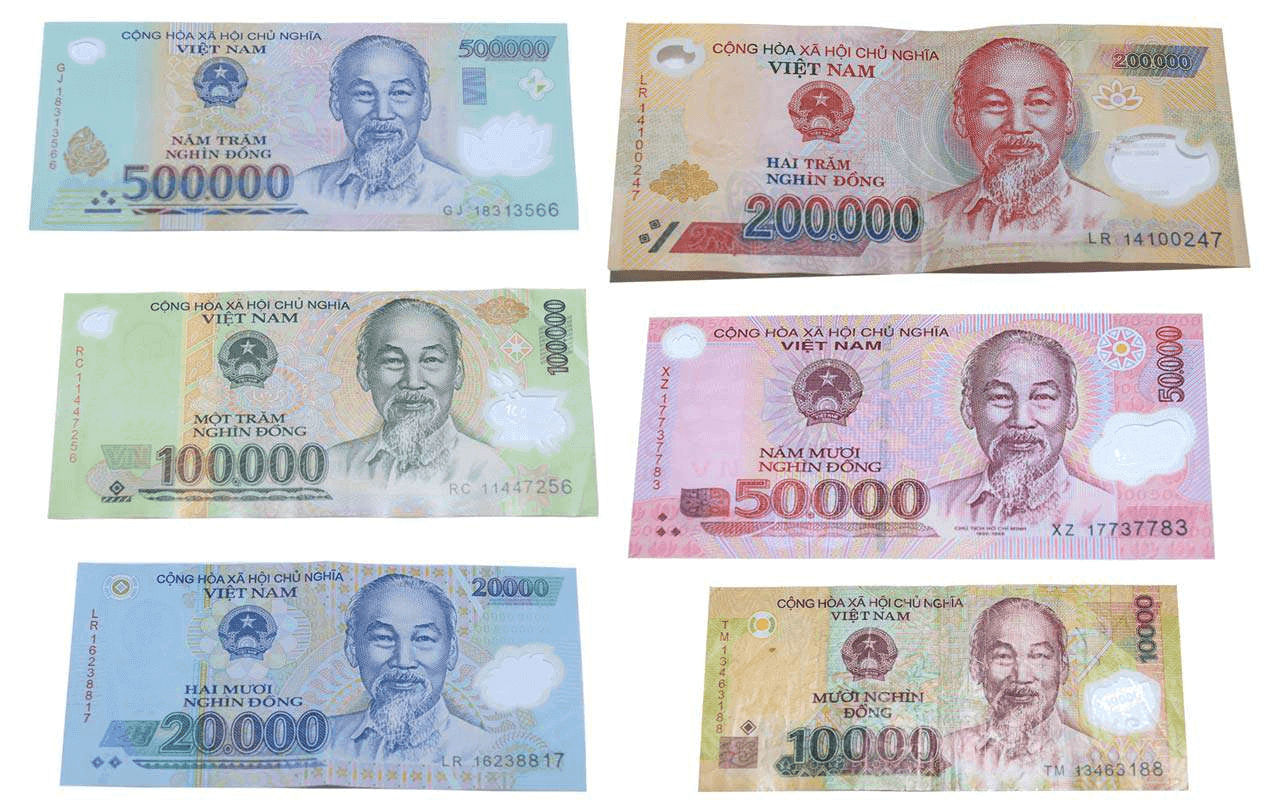 What is the exchange rate?
At the moment of writing this article 1 USD= 23,886.673 Vietnamese Dongs but please remember exchange rates are constantly changing, so it's best to check it yourself again before traveling to Vietnam.
Is traveling to Vietnam expensive?
From a Western perspective: no, Vietnam is not expensive. In fact, Vietnam is one of the cheapest countries for travelers not only in Southeast Asia, but in the entire world. But It depends a bit on where you travel and what you do, of course. The costs are highest in the big cities: Hanoi and Ho Chi Minh City.
In central Vietnam, traveling is the cheapest and only a few places on the planet exist where you get as much bang for your proverbial buck as you do in Vietnam! The most expensive thing about your trip to Vietnam will probably be your plane ticket.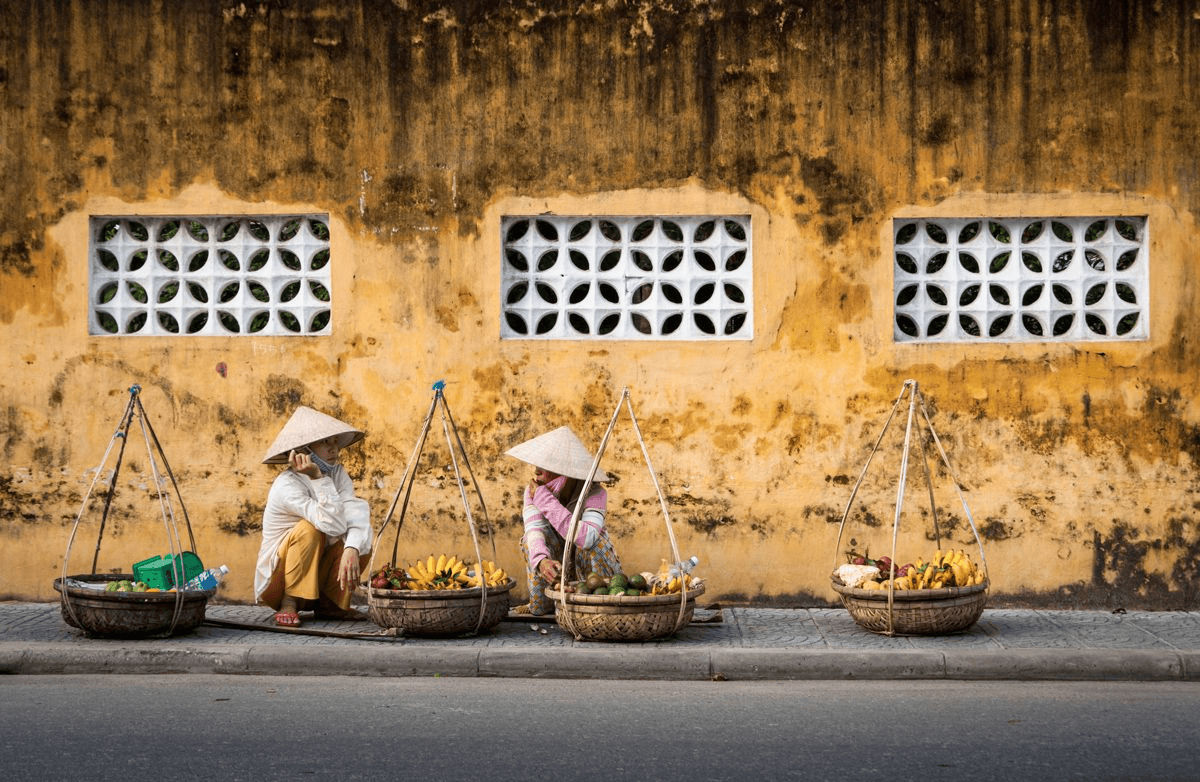 Can I pay with US dollars in Vietnam?
USD can be used in larger cities in Vietnam but only in big shops and hotels. Because the Dong is tied to the USD, you can also pay for a visa on arrival with US Dollars. However, prices in shops will always be shown in the local currency, and they can use higher exchange rates if you want to use USD.
When exploring local attractions outside of the big cities (or even small shops in the larger cities), make sure you have VND instead of US Dollars. You're gonna need the Vietnamese currency to buy street food and to buy items in local markets and shops.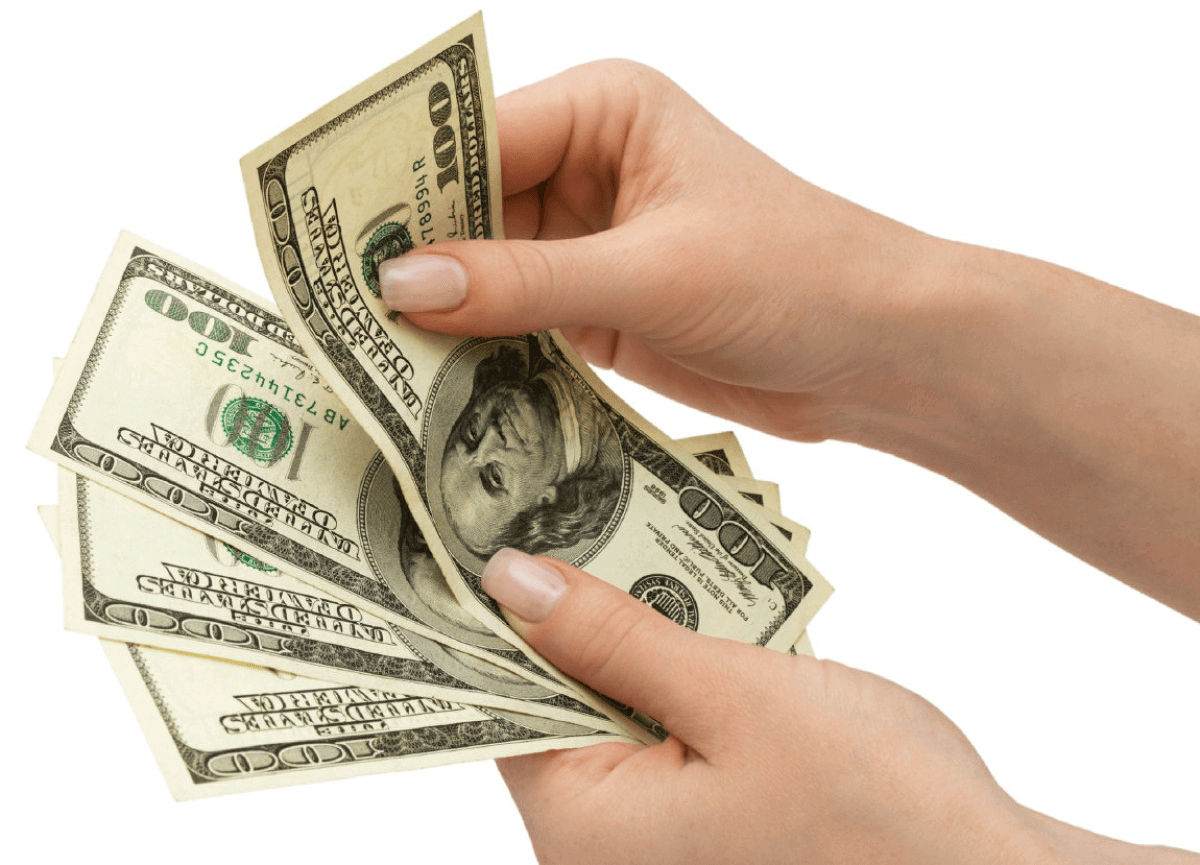 How much do things cost in Vietnam?
Wondering how much money to prepare for your trip in Vietnam? If you're on a budget, eating street food and staying in home-stays is a great way to go and will still give you an enriching experience of Vietnam. If you've got a little more to spend, Vietnam's mid-range hotels and local restaurants offer wonderful value and heartfelt service. And if you're here to indulge, there are plenty of five-star accommodations that offer superb quality and unforgettable moments. The list below will give you an idea of things cost in Vietnam:
Sidewalk coffee - 25,000 VND (1 USD)
Street food meal with ice tea - 45,000 VND (2 USD)
Cappuccino in a cafe - 55,000 VND (2.50 USD)
Three-course restaurant meal - 450,000 (20 USD)/person
Inner city taxi - 35,000 to 100,000 VND (1.50 to 4 USD)
60-minute foot massage at local spa - 350,000 VND (15 USD)
Budget hostel - 300,000 VND (13 USD)/night
Mid-range hotel - 700,000 VND (30 USD)/night
Half-day group tour - 1 million VND (43 USD)
Luxury hotel - 3.5 million VND (150 USD)/night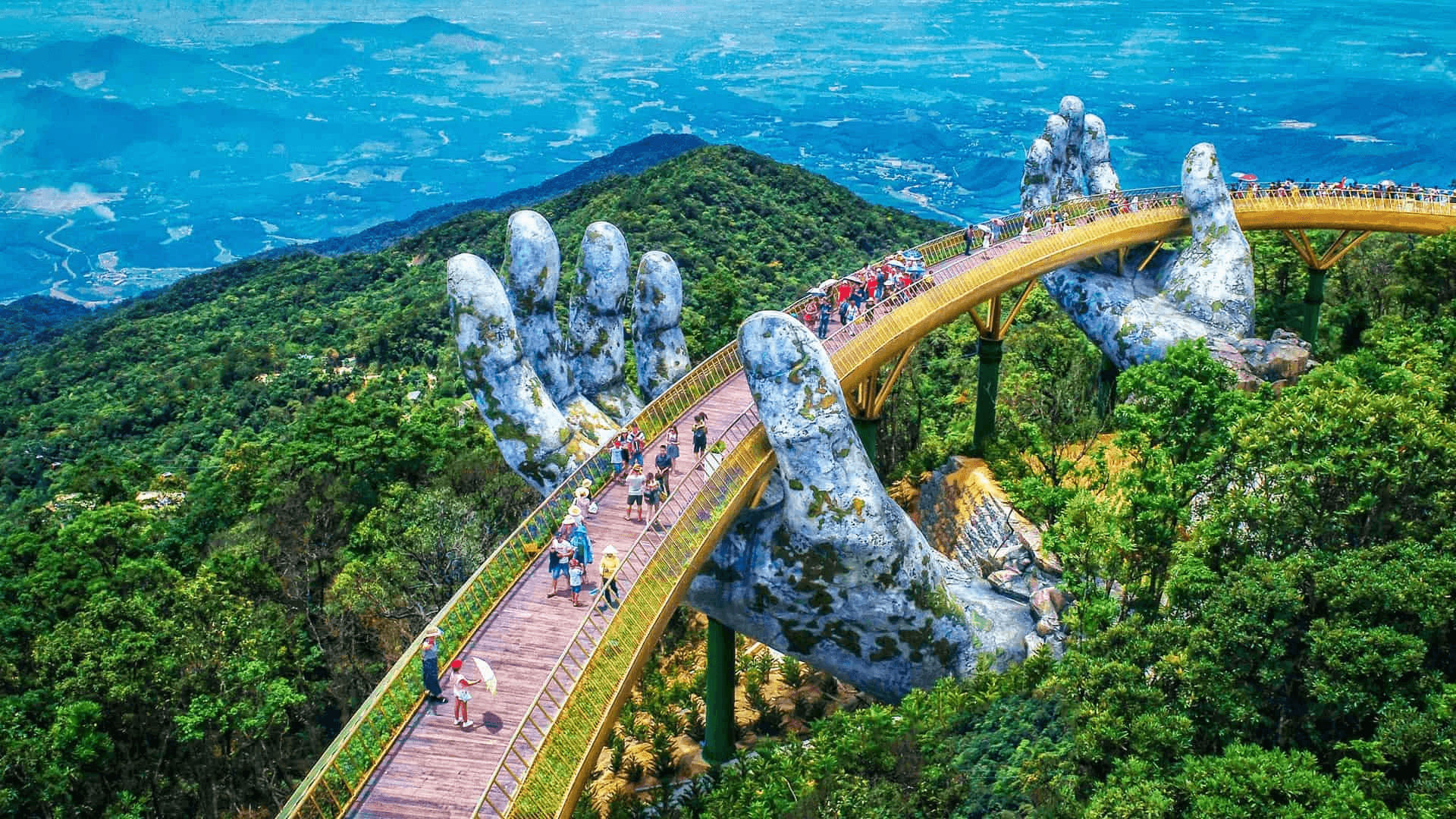 Cash or card?
Upon arriving in Vietnam, you'll want to have some cash in the local currency. You can find ATMs accepting international cards just outside the arrival gates at all major airports.

While cash is used for small purchases and street vendors in Vietnam, most establishments accept payments from major credit card providers such as Visa. Hotels, tour operators, boutiques, restaurants, grocery stores, and spas all generally accept international debit and credit cards. Conversion rates and swiping fees will be set by your card provider. So with a few exceptions, your larger travel expenses in Vietnam can be covered by card, on the spot or online in advance, reducing the need to carry and convert large sums of cash on the road.

ATMs
Most cities in Vietnam are served by a network of ATMs, which only give out the Vietnamese Dong. Different ATMs will offer varying limits, mostly between two to 10 million VND.
Most ATMs will accept most cards, including Visa, Master Card, and JCB, check the ATM signs to avoid having your card held.
It is a good idea to use the ATMs linked to a bank and look around for any suspicious activity.
Withdraw money during the bank's operating hours to get any help if need be
Withdrawal fees generally range between 20,000 to 50,000 per transaction.
Exchange money
You can also find currency exchange vendors inside Vietnam's international airports just before the exit gates. Once you're in your destination, you can usually exchange currency at your hotel, in tourist hotspots and at local banks.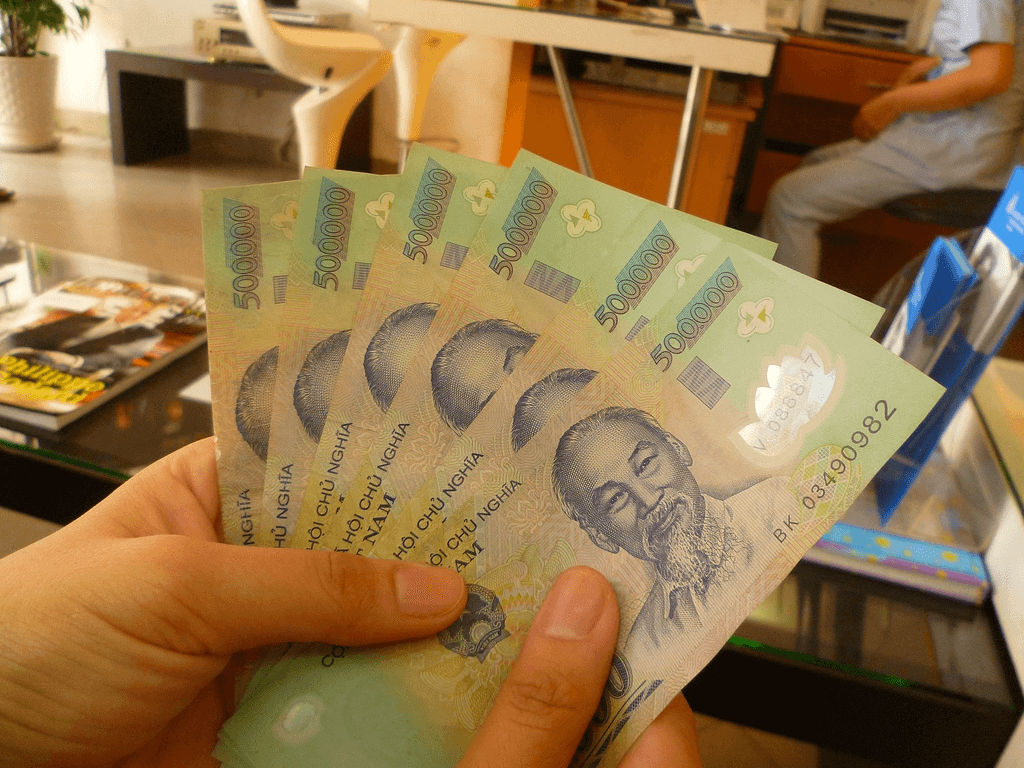 Tipping in Vietnam
Tipping is not customary in Vietnam but it is highly appreciated, especially when going to beauty salons and when taking private tour guides. In some restaurants in Vietnam, a 5-10% service charge is added to the bill, forcing customers to pay a tip regardless of their perceptions of the service. Fortunately, this is only the case in high-end restaurants. Anyway, if you're very content with the service, you can always tip an extra amount of 5-10% of the bill, even when the service charge is included. You should hand over the tip in person to the outstanding staff to make sure it fully belongs to them.
Tour guides play an important role in the success of your trips. Whether the tour guide is helpful, knowledgeable or friendly will determine if your trip is an over-the-moon experience, or a disastrous one. That's why you are highly recommended to be extra generous to your tour guide, especially when traveling on a private tour.

The perfect alternative to tipping is always a bright smile, a good review on TripAdvisor, or even a thumbs-up. In general, Vietnamese people would value genuine, positive comments more than money. Keep in mind that some locals might be too proud to take your extra money, however they will appreciate a simple gesture such as you trying to make a conversation with them!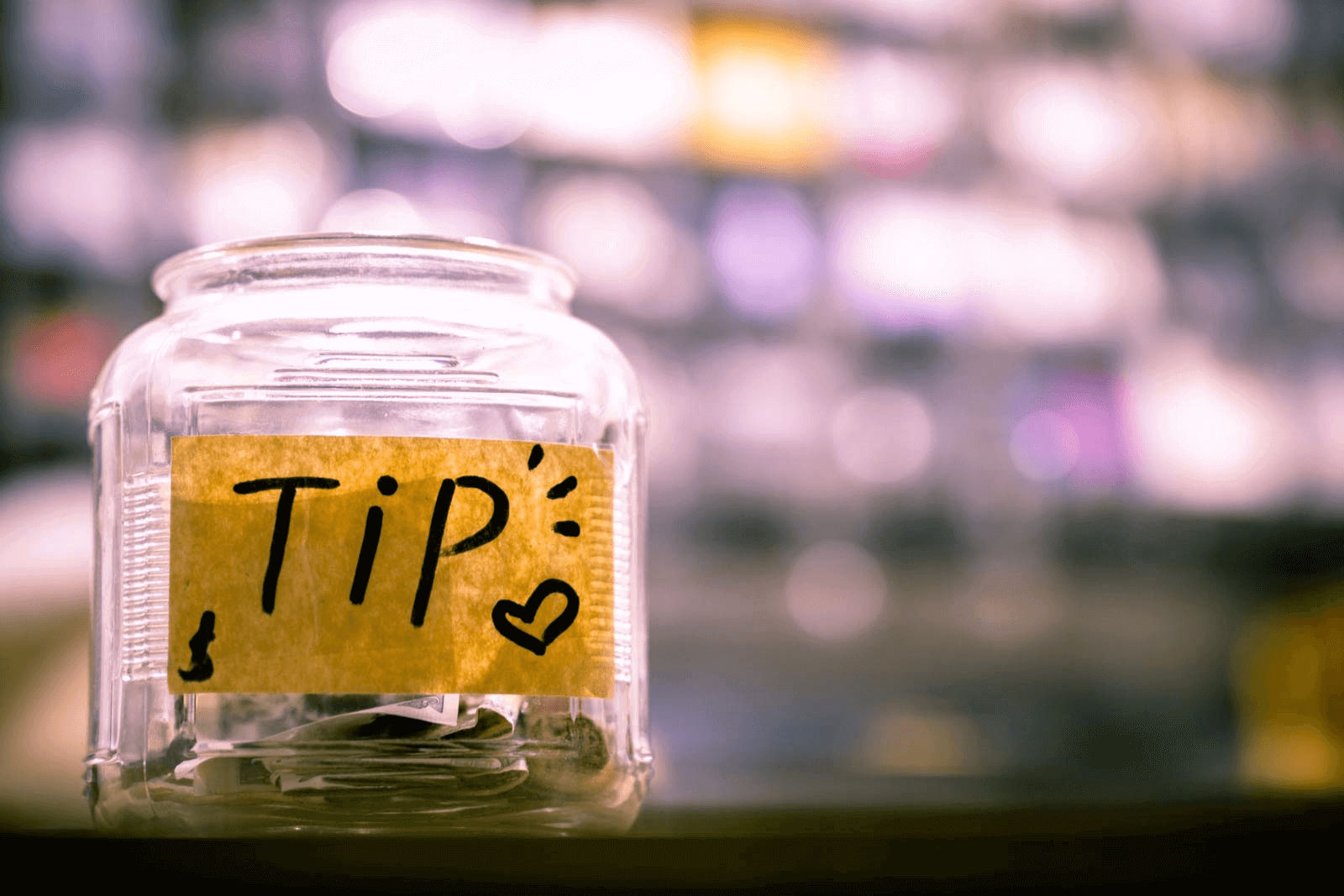 Top money tips for Vietnam
When withdrawing money, always choose the option "Without Conversion", and not "With Conversion". This way you'll get a better exchange rate.
Vietnam is generally very safe for travelers, but use common sense to keep an eye on your money and avoid drawing attention to valuables while out in public. Use the hotel safe in your room to store cash, cards and valuable items when going out. Keep wallets and purses close to your person and take extra care when in crowded places.
Cards with safety technology such as Visa's 3D security system can help protect against loss or fraud, and lessen worries around the safety of your money.
Many businesses and taxi services in Vietnam now accept Visa contactless payments, done by tapping your card directly on a terminal. These payments add peace of mind and reduce health risks, as your card never leaves your hand
Bargain: Rule number 1 when shopping in Vietnam is "bargain, bargain hard and bargain harder". Therefore, when you want to buy something, propose a lower price than the one vendors offer you. If your discount is acceptable, they are willing to sell their product immediately. The effective way to avoid "foreigner price" is to go shopping with a Vietnamese to help you with the bargain.
Break up big notes whenever you can – larger notes can be difficult to use, particularly in local shops so remember to try and use them in big chain supermarkets and high-end establishments where they are more likely to have change for you.
It's a good idea to withdraw some extra cash before traveling to remote destinations in Vietnam, especially if you want to buy crafts or textiles directly from local artisans.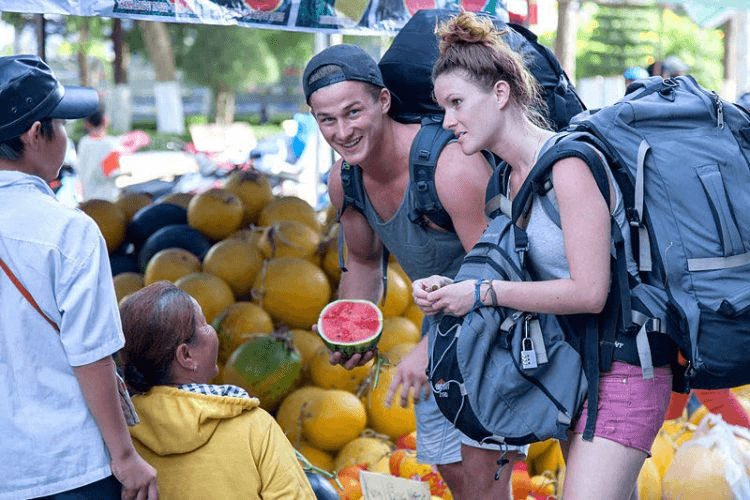 Conclusion
We hope that we have given you some insight on Vietnam and the way money is handled there! With all these points in mind, an amazing trip to Vietnam awaits you! And we hope to see you soon on one of our guided tours in Vietnam!
Get your VACATION on!
Expertly curated emails packed full of vacation inspiration, travel tips and more!