Best Time to Travel to Vietnam
Best Time to Travel to Vietnam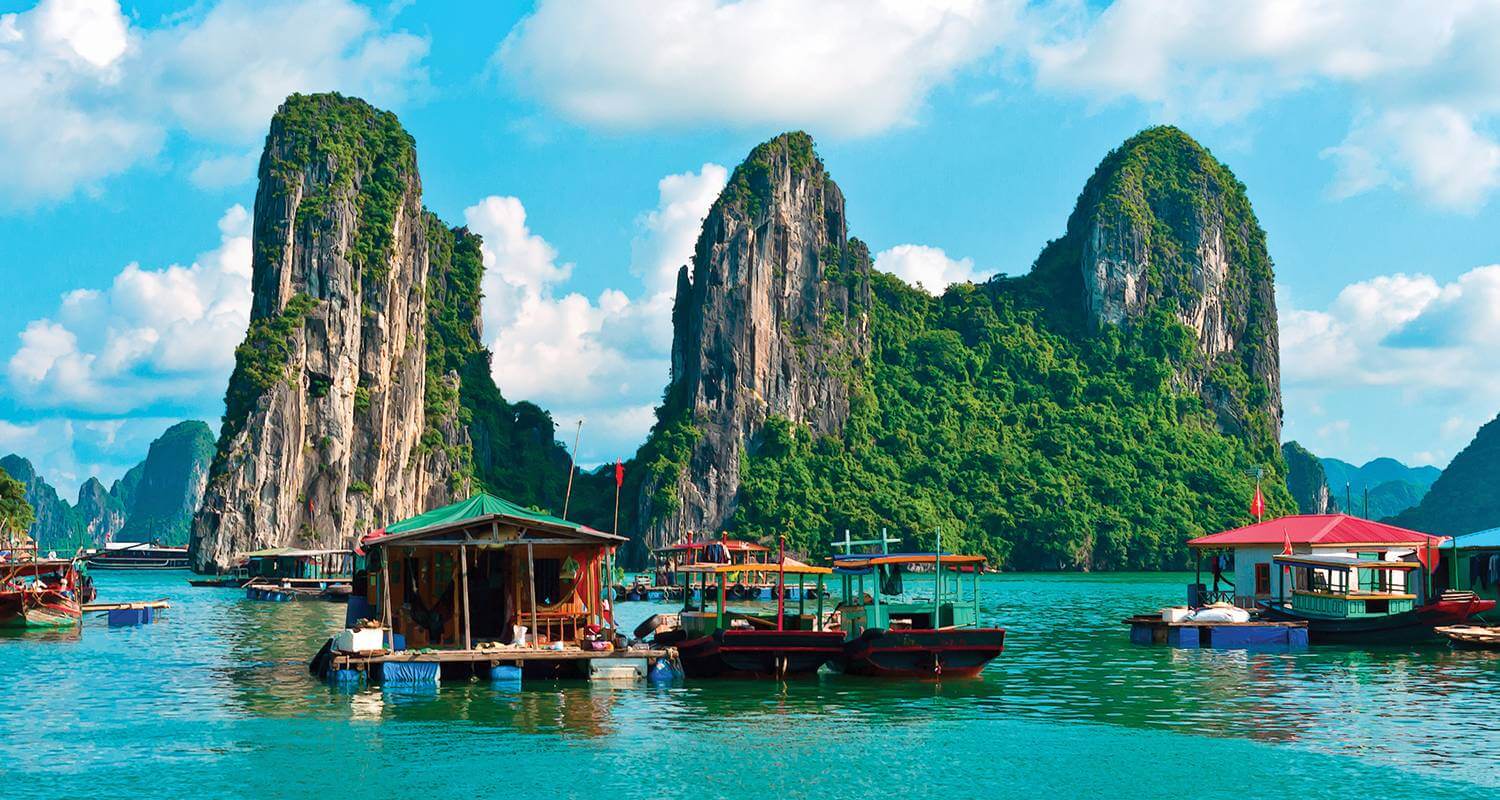 Best Time to Visit Vietnam & Weather
Knowing the best time to visit Vietnam is essential. If you're lucky enough to be planning a trip to this beautiful country, you want to make sure you're traveling at the right time; ideally avoiding the sweltering heat and dodging the monsoon rains. After all, alongside the stunning landscapes, relaxed culture and the mouthwatering food, it's the tropical climate that draws tourists in from all over the world - so make sure to learn more about the best time to travel to Vietnam to avoid the weather extremes!
Our Top Trending Tours
All-Inclusive

Da Nang Instagram Tour: Most Famous Spots

All-Inclusive

Ho Chi Minh City by Motorbike: Top Historical Spots

All-Inclusive

Krabi Highlight Tour: The Top 5 Spots
We've packed this page full of useful information such as the Vietnam weather by month which will help you easily choose the best time to visit this alluring country - once you decide on the best time to go, make sure to check out our amazing tours in Vietnam and make the most of your trip!
One would think that the seasons would be the same for all parts of a country, but Vietnam is a little different in that regard! Keep reading to find out more about Vietnam's weather, the best time to go to Vietnam and when you should reconsider traveling to some parts of Vietnam to avoid really hot or rainy weather! Depending where you go and what you want to do, the best months to visit Vietnam greatly differ.
If you already know everything there is to know about the weather in Vietnam and want to find out more about this amazing country, make sure to check some of our other blog posts, where we cover subjects like: the best food in Vietnam, the best hotels in Vietnam or 21 places you HAVE to visit in Vietnam!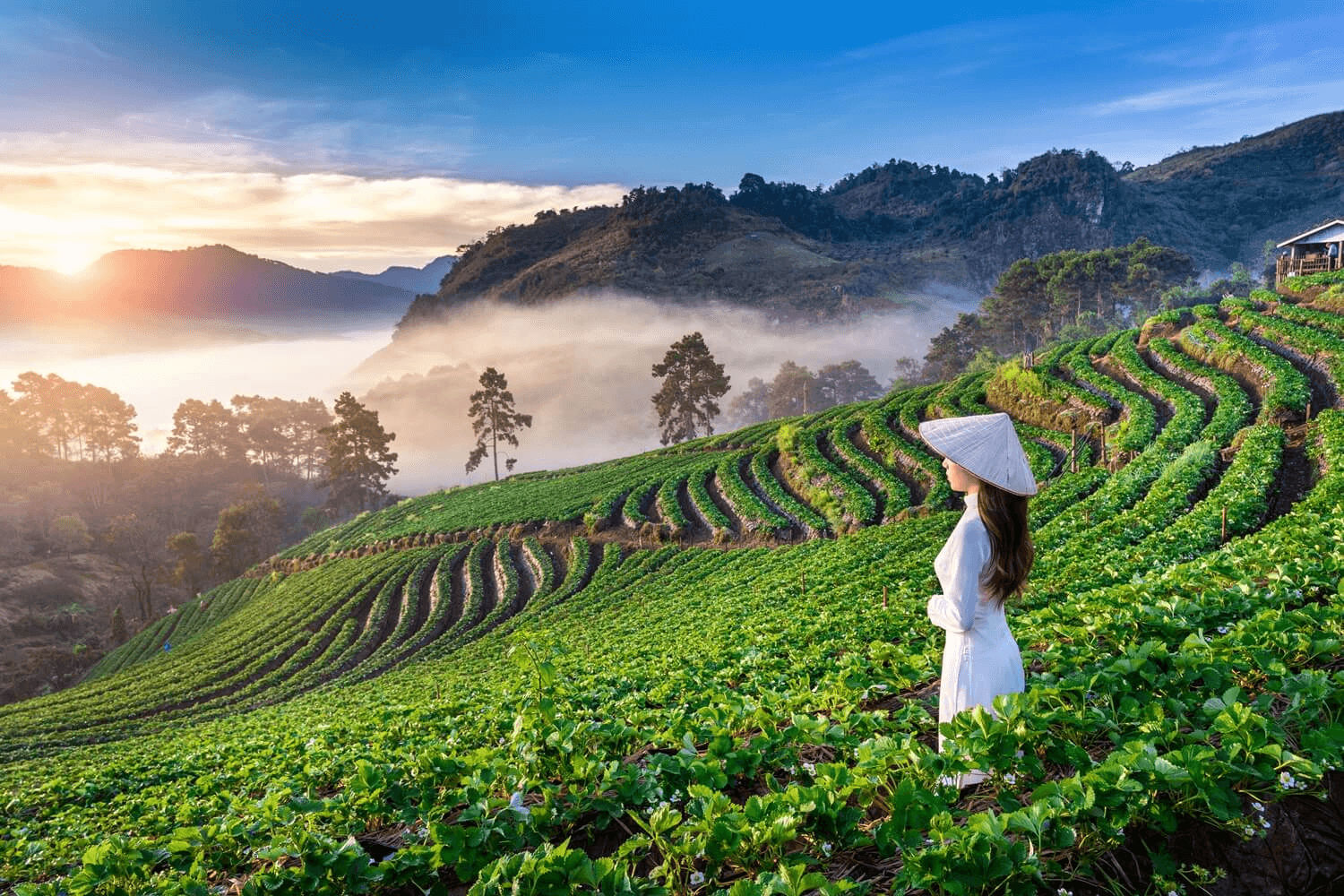 Seasons in Vietnam
The weather in Vietnam changes from North to South and region to region. Influenced by the tropical monsoon climate, north Vietnam has 4 distinct seasons: spring, summer, fall and winter. The south of Vietnam has 2 seasons: dry season and rainy season. Each season has its own features and characteristics, which bring you different experiences about places and landscapes - the best time to visit Vietnam can vary depending on your itinerary and travel goals.
Seasons in North Vietnam
The northern regions have a tropical climate with a bit more distinctive seasonal changes of weather. In North Vietnam, summer is hot and humid while winter is cool and rainy.
North Vietnam includes the following cities and areas (but not limited to):
Spring in the northern & north-central regions of Vietnam lasts from February to April. The weather in spring is affected by the last winter monsoon with light cold wind & drizzle and high humidity. The average temperature is about 20.6°C - if you want to avoid the sweltering heat, this is one of the best times to travel to go to Vietnam!
Summer in the northern & north-central region starts from May to early August, the average temperature is about 28.1C, summer average rainfall is about 237.3mm. High temperature & sudden showers are the weather highlights of the Northern Vietnam summer!
Autumn in north Vietnam lasts from September to October. The weather in autumn is more pleasant than summer. The temperature gets a slight decrease to 25°C. The weather is not too hot like summer and not too cold like winter. At this time, the humidity in the air also starts to increase, sometimes there is heavy rain. If you're happy to take a gamble with the changeable Vietnam weather in autumn, this can actually be a great time to take your vacation!
Winter in north Vietnam starts from the end of November to the end of January the following year, the average temperature is about 15 - 20°C and during this season it usually doesn't rain. The weather is cool at the beginning of winter and possibly the very cold in the middle of the season, the humidity in the air is still low, and at the end of winter, the foggy weather creates a cold feeling. Among the seasons of north Vietnam, winter is the only one that has snow. Snow can occur in some mountainous areas such as Mau Son and Sapa. Don't forget to wrap up warm if you're choosing winter to travel to Vietnam!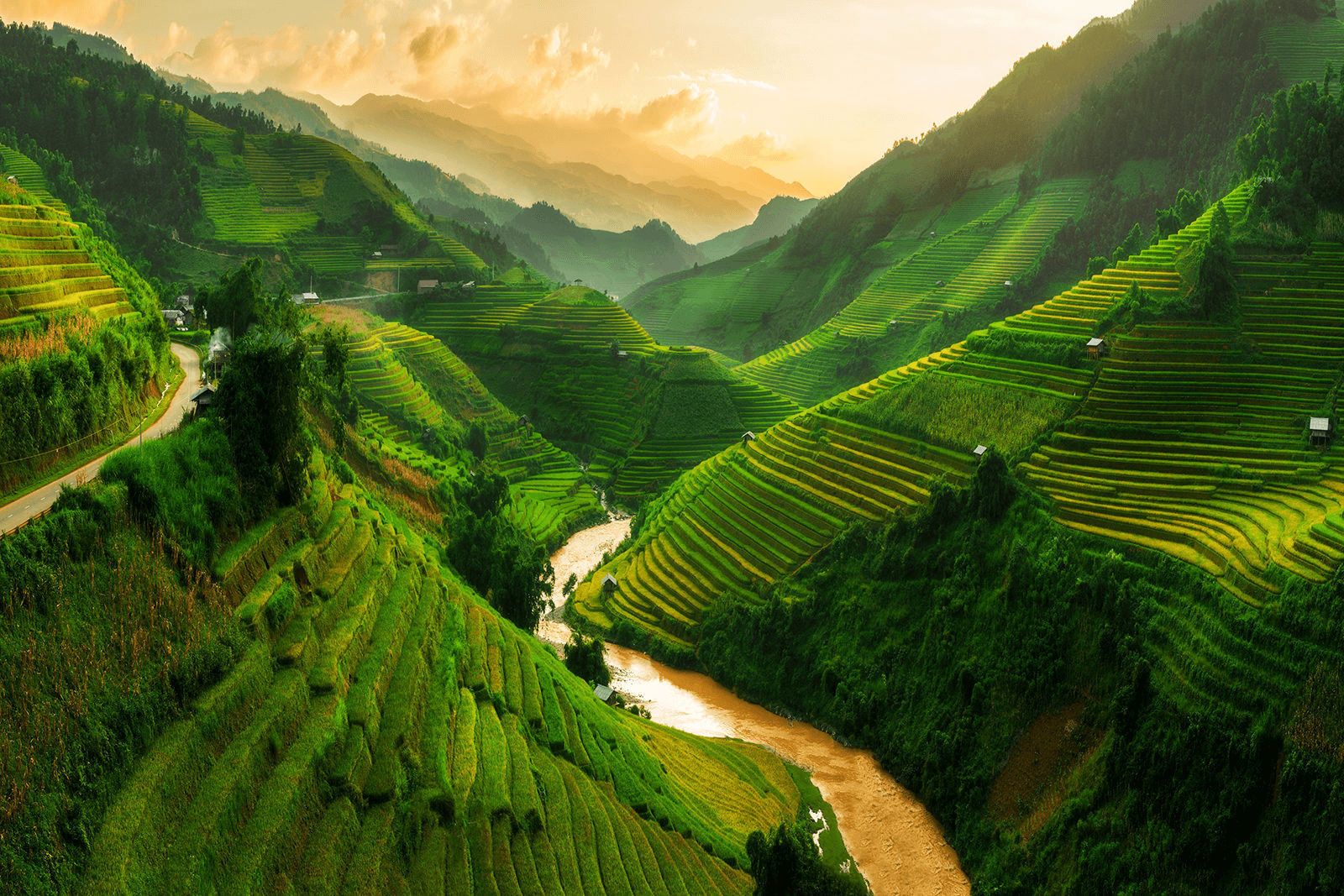 Seasons in south Vietnam
The Central Highlands, South Central & Southern region only have two seasons: wet and dry season and this applies to the following areas:
The South Central region includes the coastal provinces from Da Nang city to Binh Thuan province.
The Central Highlands region includes 5 provinces of Dak Lak, Dak Nong, Lam Dong, Kon Tum and Gia Lai.
The rest are the provinces in the southern region.
The South Vietnam weather is characterized by tropical sub-equatorial climates with high temperatures. The annual average temperature in South Vietnam is between 25°C and 35° C. The temperature difference between day and night is low. All year-round, the temperature of South Vietnam is high and the climate in this region has little change.
Rainy season: focuses on from May to October with the average precipitation is about 2,335 mm and 189 days per year. But in general, the rain will normally be heavy and quick, and mostly be in the afternoon.
The dry season: lasts from November to April.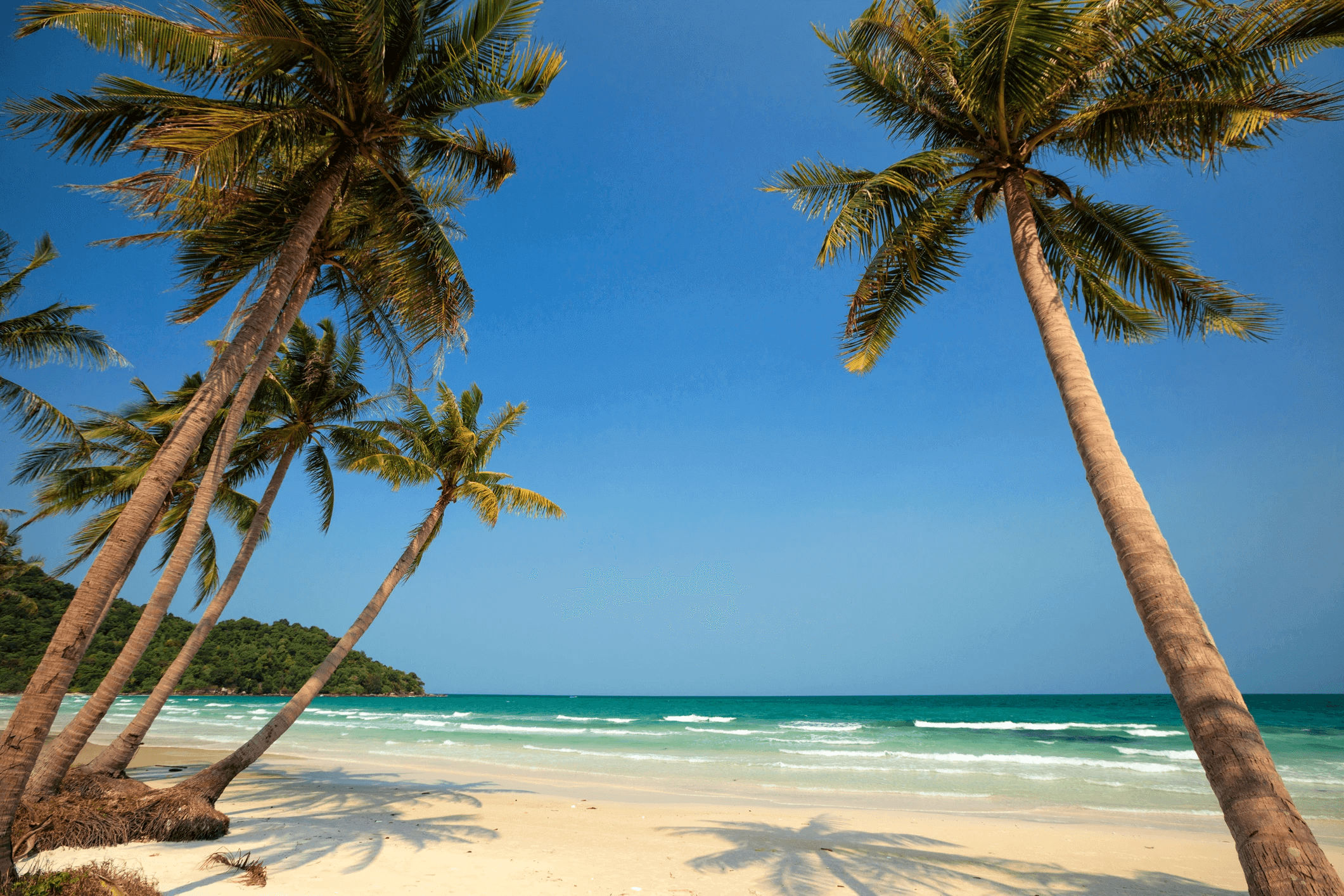 The best time to visit Vietnam

Overall, the best time to visit Vietnam is from December to April. The temperature is pleasant and there is almost no rain. But the best time to visit Vietnam also depends on where you want to go in Vietnam. In the north it can get quite cold in December and January, while the same months are nice and warm in the south. It's tough to say what the best month to visit Vietnam is, but if we had to pick one month that is the best time to go to Vietnam as a whole, we would say March!
Tip: If you don't mind a rain shower once in a while, try to travel to Vietnam in June, which is off season.The low-season means you can grab a bargain before the European school holiday starts. This is one of the best times to visit Vietnam in our opinion, not only will your flights and accommodations be cheaper, there will also be less tourists so you'll pretty much have all the awesome temples to yourself! ;)
Our Best Selling Tour
All-Inclusive

A Taste Of Hanoi: The Ultimate Street Food Experience

If exploring a new culture through its food sounds like a dream come true, then you won't find any better Hanoi tours than the Taste Of Hanoi: The Ultimate Street Food Experience. As you embark on this all inclusive journey, your first stop will be to eat traditional Vietnamese 'Pho' (noodle soup), and enjoy a stroll by the Ngocson Temple. Next, you'll enjoy 'Bun Cha', a dish of grilled pork and noodles, thought to have originated from Hanoi! After enjoying some famous 'Banh Mi', and some authentic spring rolls known as Banh Cuon, it's finally time for dessert! Enjoy Vietnamese egg coffee and a sweet local treat to bring the perfect end to this tour in Hanoi.
Best Time to Travel to North Vietnam
According to locals and experienced tourists, the best time to travel to Vietnam is when the weather is not too extreme or in the middle of summer and winter, or else the harsh conditions might be unbearable for some travelers. Spring (February to April) and Autumn (September to November) are the 2 most suitable & beautiful seasons to travel to North Vietnam. March, when the weather in Vietnam has fully transitioned to spring, is probably the best month to visit North Vietnam. The average temperature is 23 degrees Celsius.Temperatures in April are slightly warmer, at 26-27 degrees Celsius, but still enjoyable with sunshine.
May to September welcomes a lower number of tourists. However, it is the best time to visit North Vietnam for those who want to avoid crowds and overpriced costs. Though the Vietnam weather is less favorable in these months, sometimes rainy and sometimes too hot, you can still enjoy North Vietnam during these months. It is best to visit tourist sites in the morning or catch a sight of the scenic sunset on Hoan Kiem Lake or West Lake - some people have even said September is the best month to visit Vietnam, depending on your vacation itinerary!
Winter nights in north Vietnam can get relatively chilly, with temperatures dipping into the 50s. You'll certainly need a jacket when visiting Halong Bay in the winter, particularly if you're already accustomed to warmer temperatures in the south or other countries around Southeast Asia. Not many people think winter is the best season to visit Vietnam in the north due to the chilly temperatures!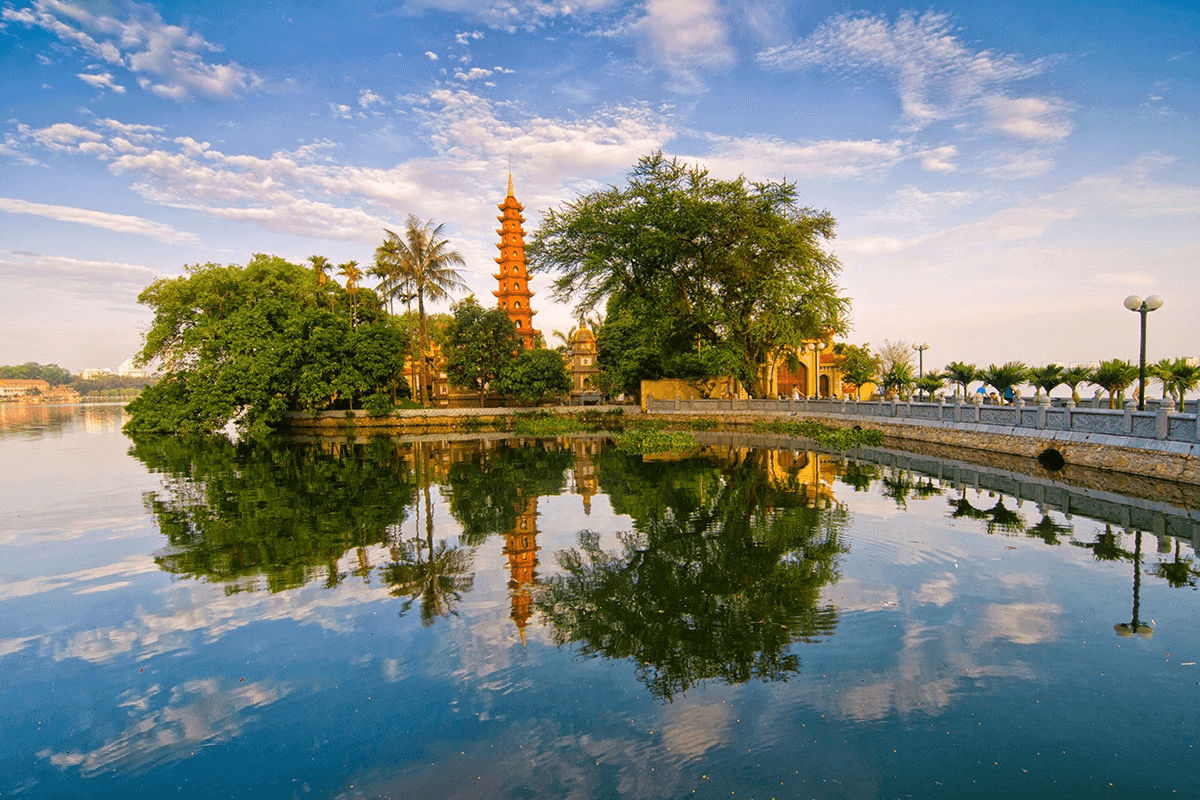 Best Time to Travel to South Vietnam
December to April is considered to be an ideal time to travel the south, for some, December is the best month to visit Vietnam in the south for its festivities! The dry season is regarded as the best time to visit South Vietnam, when the sun shines almost all day, the sky is blue, the colors are brilliant, the air is clear, the heat is dry, humidity is low, and temperatures in the mornings and evenings drop to pleasantly mild levels. With the relatively high temperatures in the South (up to 39°C) but low level of humidity, it is highly recommended that you visit the region in late December, so you can experience the atmosphere of Christmas and New Year!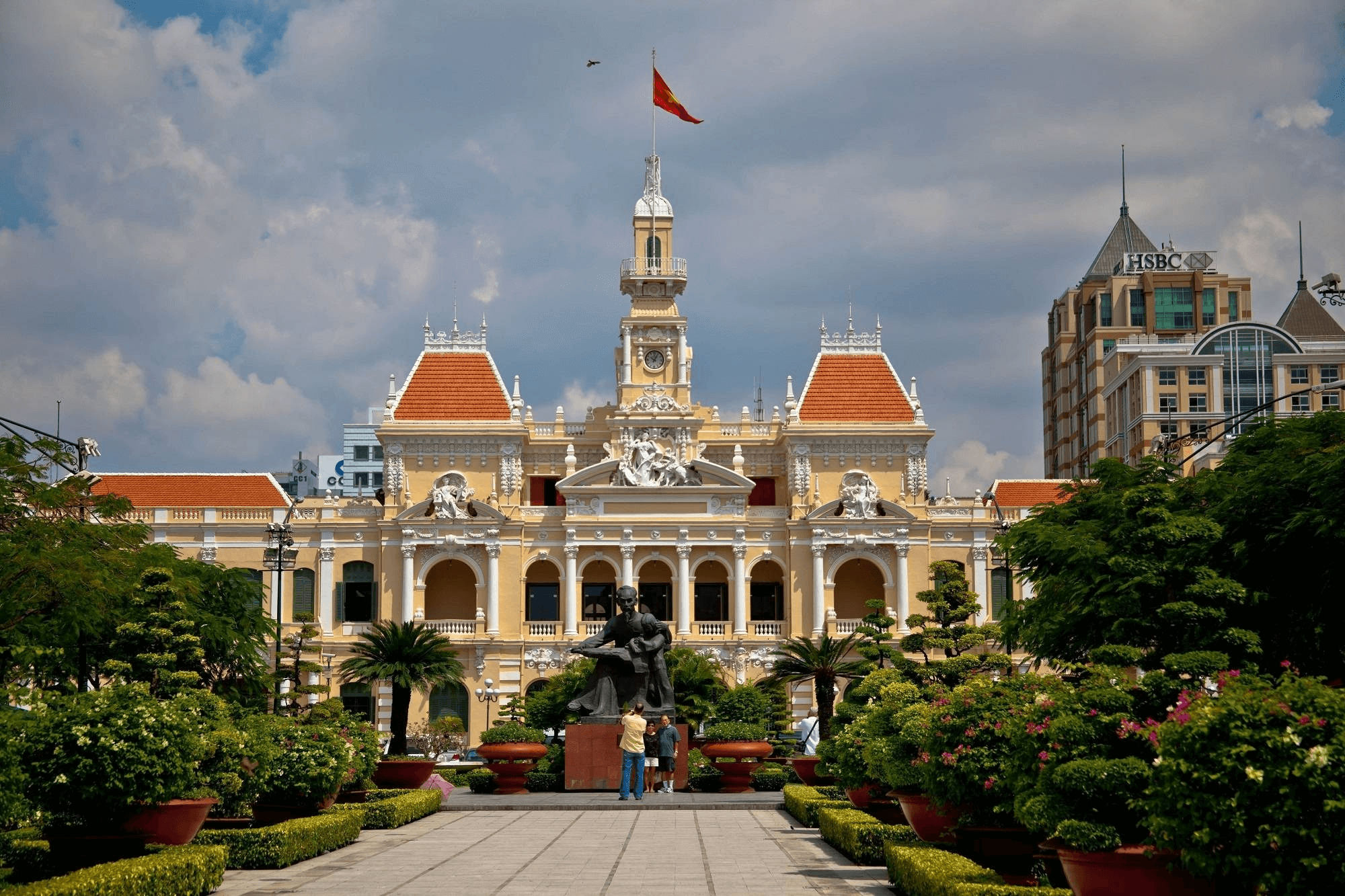 Conclusion:
As you can see, choosing the right time to go to Vietnam can have a big impact on your holiday, both for personal comfort and packing purposes. The south generally receives more rain and enjoys a tropical climate, however, Hanoi and points farther north have colder winters than many travelers expect.
On the other hand, some people might tell you there isn't one best time to go to Vietnam. Each of the regions comes alive at different points of the year, and regardless of when you go, there will be something for you to do. You'll never be truly short of any sun, and even the rainy season is perfect for hiking - the best time to travel to Vietnam really does differ from traveler to traveler. So what are you waiting for? Time to start your next Asian adventure!
If you're happy to be flexible and don't mind experiencing the landscapes of Vietnam with some rain or during a colder period, then Vietnam is somewhere you can travel to all year - when to visit Vietnam is a tricky choice to make, but we think you'll have an amazing time regardless of when you go!
From the breathtaking mountain views to the busy night markets, everything about Vietnam is enticing and your time here will be beyond special! Our private tours in Vietnam are designed to allow you to fully immerse yourself in the Vietnamese culture, no matter what time of the year. If you have any questions about the best time to visit Vietnam, or you have any concerns, just ask our friendly team who is always on hand and ready to help!
Get your VACATION on!
Expertly curated emails packed full of vacation inspiration, travel tips and more!