THANKS FOR STOPPING BY.
We can't wait to meet you!
Hi, we are ForeverVacation
ForeverVacation is an award-winning, family-owned tour operator that focuses on creating memorable & unique experiences around SouthEast Asia. Our team is composed of fun, adventurous and passionate individuals from around the world who are obsessed with travel. We love meeting new people from around the world and helping them capture amazing photos and experience our local culture.

Our promise to you is that you will always be treated as family. We're sure you will have a fun, safe and unique experience that you won't find anywhere else. We look forward to meeting you.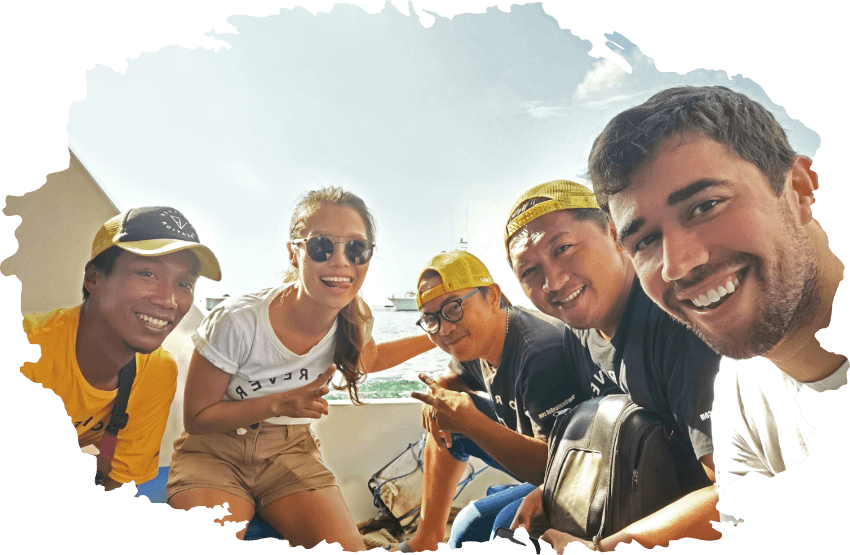 20,000+ happy
customers

10,000+ Tours
already given

Top Rated
on TripAdvisor

Safe, fun &
unique experiences
Our Team
Meet our team
Meet our team
Here are all the amazing people that make ForeverVacation possible. We are all one big happy (and crazy) family.
Please take a minute to meet our team. We hope to see you soon!
Bali
Thailand
Malaysia
Vietnam
Singapore
USA
Global
Bali
Thailand
Malaysia
Vietnam
Singapore
USA
Global
Bali
Thailand
Malaysia
Vietnam
Singapore
USA
Global
Co-Founder & CEO

Ben Dolgoff

Ben Dolgoff

Co-Founder & CEO

A digital nomad and travel lover. Passionate about helping others

Favorite thing about travel: Meeting new people and experiencing new cultures
Has an amazing wife and business partner
Secret Super Power: Secret Super Power: Can work while he is sleeping

Read more

Co-Founder & COO

Janie Le

Janie Le

Co-Founder & COO

Loves yoga
Loves traveling
Experiencing new cultures.

Read more

Jake Bobo

Head of Growth

World traveler
Risk taker
Video creator.

Read more

Head of Content

Jess Leak

Jess Leak

Head of Content

Loves Bali life
Surfing
Writing of course!

Read more

Reservations Leader

Vi Tran

Vi Tran

Reservations Leader

Travel lover, goofy and constantly has a smile on her face

Favorite thing about travel: Trying new kinds of food
Happily married
Secret Super Power:

Read more

Reservations Assistant

Linh

Linh

Reservations Assistant

Loves to experience new cultures and loves her poodle more than life

Favorite thing about travel: Learning
Single and ready to mingle
Secret Super Power:

Read more

Business Development

Niklas Vu

Niklas Vu

Business Development

Loves traveling
Enjoys adventure
Loves meeting new people

Read more

Head of Technology

Altaf R

Altaf R

Head of Technology

Coding genius
Loving father
Searcher of strong wifi

Read more

Lead Front-End Developer

Toan Tran

Toan Tran

Lead Front-End Developer

Loves Vietnamese food
Learning new skills
Long walks on the beach

Read more

Lead Designer

Vladimir Bondarev

Vladimir Bondarev

Lead Designer

Detail oriented
Cat lover
Design geek

Read more

Bali - Tour Guide Leader

Peter

Peter

Bali - Tour Guide Leader

KNOWN AS THE "GODFATHER". VOTED BEST SMILE

Favorite thing about Bali: The rich culture of Bali
Has one amazing son
Secret Super Power: Will make you smile uncontrollably

Read more

Bali - Tour Guide Leader

Tri

Tri

Bali - Tour Guide Leader

Mr. "Get it Done". Can solve any problem you throw at him

Favorite thing about Bali: The beautiful views and meeting guests from around the world
Has 2 amazing sons
Secret Super Power: Can make you feel like you have been his friend for years on the first day you meet

Read more

Bali - Tour Guide Leader

Aji

Aji

Bali - Tour Guide Leader

The ForeverVacation Teddy Bear. Kind, gentle and ticklish

Favorite thing about Bali: The nature, culture and weather
Has 2 beautiful daughters and 1 son
Secret Super Power: His hugs make you super happy

Read more

Aprio

Bali - Tour Guide

Too cool for school. Young, energetic and is the king of waterfalls

Favorite thing about Bali: It's safe and super relaxing
Has 1 amazing son
Secret Super Power: His photos skills make you look younger, taller and thinner

Read more

Beni

Tour Guide

The "goofball" of the team. Can find him occasionally climbing up trees

Favorite thing about Bali: All the beautiful scenary
Has 1 son and 3 beautiful daughters
Secret Super Power: Has the ability to make you laugh uncontrollably

Read more

Gusde

Bali - Tour Guide

ALWAYS WORKING ON HIS COOL CAR AND BEING THE SWEETEST GUY ON THE ISLAND

Favorite thing about Bali: The rich culture
Has 1 beautiful daughter
Secret Super Power: The ability to make you the happiest person in Bali while you're with him

Read more

Nusa Pendia - Tour Guide

Robert

Robert

Nusa Pendia - Tour Guide

NOT JUST YOUR TOUR GUIDE, BUT YOUR NEW BEST FRIEND

Favorite thing about Nusa Penida: The nature and how peaceful the island is
Has 1 son and 2 beautiful daughters
Secret Super Power: The ability to make you feel special all day long

Read more

Nusa Penida - Snorkeling Captain

Komang

Komang

Nusa Penida - Snorkeling Captain

Kind hearted, caring and the king of locating Manta Rays

Favorite thing about Nusa Penida: The amazing people
Has 1 son and 1 beautiful daughter
Secret Super Power: Can speak the same language as manta rays and always knows where to find them

Read more

Felix

Bali - Tour Guide

Plays guitar, loves to sing and go hiking outdoors

Favorite thing about Bali: The mountains
Has 1 son and 1 beautiful daughter
Secret Super Power: Can make all of your worries go away when he starts to play his guitar

Read more

Verry

Bali - Tour Guide

Good things come in small packages. He's "Verry" Good

Favorite thing about Bali: The beaches
Single and ready to mingle
Secret Super Power: Makes you feel like you paid 1 million dollars for the tour with the level of service he provides

Read more
See more
Co-Founder & CEO

Ben Dolgoff

Ben Dolgoff

Co-Founder & CEO

A digital nomad and travel lover. Passionate about helping others

Favorite thing about travel: Meeting new people and experiencing new cultures
Has an amazing wife and business partner
Secret Super Power: Can work while he is sleeping

Read more

Co-Founder & COO

Janie Le

Janie Le

Co-Founder & COO

Loves yoga
Loves traveling
Experiencing new cultures.

Read more

Bali - Tour Guide Leader

Peter

Peter

Bali - Tour Guide Leader

KNOWN AS THE "GODFATHER". VOTED BEST SMILE

Favorite thing about Bali: The rich culture of Bali
Has one amazing son
Secret Super Power: Will make you smile uncontrollably

Bali - Tour Guide Leader

Tri

Tri

Bali - Tour Guide Leader

Mr. "Get it Done". Can solve any problem you throw at him

Favorite thing about Bali: The beautiful views and meeting guests from around the world
Has 2 amazing sons
Secret Super Power: Can make you feel like you have been his friend for years on the first day you meet

Bali - Tour Guide Leader

Aji

Aji

Bali - Tour Guide Leader

The ForeverVacation Teddy Bear. Kind, gentle and ticklish

Favorite thing about Bali: The nature, culture and weather
Has 2 beautiful daughters and 1 son
Secret Super Power: His hugs make you super happy

Aprio

Bali - Tour Guide

Too cool for school. Young, energetic and is the king of waterfalls

Favorite thing about Bali: It's safe and super relaxing
Has 1 amazing son
Secret Super Power: His photos skills make you look younger, taller and thinner

Beni

Tour Guide

The "goofball" of the team. Can find him occasionally climbing up trees

Favorite thing about Bali: All the beautiful scenary
Has 1 son and 3 beautiful daughters
Secret Super Power: Has the ability to make you laugh uncontrollably

Gusde

Bali - Tour Guide

ALWAYS WORKING ON HIS COOL CAR AND BEING THE SWEETEST GUY ON THE ISLAND

Favorite thing about Bali: The rich culture
Has 1 beautiful daughter
Secret Super Power: The ability to make you the happiest person in Bali while you're with him

Nusa Pendia - Tour Guide

Robert

Robert

Nusa Pendia - Tour Guide

NOT JUST YOUR TOUR GUIDE, BUT YOUR NEW BEST FRIEND

Favorite thing about Nusa Penida: The nature and how peaceful the island is
Has 1 son and 2 beautiful daughters
Secret Super Power: The ability to make you feel special all day long

Nusa Penida - Snorkeling Captain

Komang

Komang

Nusa Penida - Snorkeling Captain

Kind hearted, caring and the king of locating Manta Rays

Favorite thing about Nusa Penida: The amazing people
Has 1 son and 1 beautiful daughter
Secret Super Power: Can speak the same language as manta rays and always knows where to find them

Felix

Bali - Tour Guide

Plays guitar, loves to sing and go hiking outdoors

Favorite thing about Bali: The mountains
Has 1 son and 1 beautiful daughter
Secret Super Power: Can make all of your worries go away when he starts to play his guitar

Verry

Bali - Tour Guide

Good things come in small packages. He's "Verry" Good

Favorite thing about Bali: The beaches
Single and ready to mingle
Secret Super Power: Makes you feel like you paid 1 million dollars for the tour with the level of service he provides

Tomato

Bali - Tour Guide

THE GREATEST STORYTELLER AND A KARAOKE EXPERT

Favorite thing about Bali: The culture, history and Balinese attitude
Has 2 amazing sons
Secret Super Power: The ability to teach you more about Bali then you ever thought possible

Nusa Penida - Tour Guide

Wijana

Wijana

Nusa Penida - Tour Guide

ONE OF THE BEST PHOTOGRAPHERS IN NUSA PENIDA

Favorite thing about Bali: The nature and how preserved it is
Has 1 beautiful daughter
Secret Super Power: The ability to make you smile and be happy all day long

Mecha

Bali - Tour Guide

Don't let her sweet smile fool you. Super nice but tougher than all the boys

Favorite thing about Bali: The volcanos and mountains
Has 3 amazing kids
Secret Super Power: Her smile can literally light up the sky

Nusa Penida - Tour Guide

Widiana

Widiana

Nusa Penida - Tour Guide

Our young buck in Nusa Penida. A cool dude and great photographer

Favorite thing about Bali: The culture and all the hidden gems
Happily married
Secret Super Power: Can drive with his eyes closed (Don't worry. We're just kidding)

Nusa Penida - Tour Guide

Putu

Putu

Nusa Penida - Tour Guide

Always has a smile on his face and will go above and beyond to make sure you have a great day.

Favorite thing about Bali: All the beautiful temples and ceremonies
Happily married
Secret Super Power: Can swim faster than a manta ray

Nusa Penida - Tour Guide

Arka

Arka

Nusa Penida - Tour Guide

Smart & Cool. It doesn't get better than that

Favorite thing about Nusa Penida: The views and all the friendly guests
Has 1 son and a beautiful daughter
Secret Super Power: You start to feel cooler when you are in his presence

Gede

Bali - Tour Guide

RIDES A HARLEY, THINKS HE'S TOUGH BUT DEEP DOWN, HE'S A ROMANTIC

Favorite thing about Bali: The culture and social scene on the island
Married to his beautiful wife
Secret Super Power: Overflows with "coolness" so you start feeling cooler than you actually are

Agung

Bali - Tour Guide

CONSTANTLY HAS A SMILE ON HIS FACE. ALWAYS GOES ABOVE AND BEYOND

Favorite thing about Bali: The beaches and mountains
Has 1 amazing son
Favorite thing about Bali: The beaches and the mountains
- Secret Super Power: Can hold over 10 bags, 6 cameras, 2 umbrellas, 3 jackets and 5 phones all at once
See more
Kuala Lumpur - Tour Guide Leader

Chen

Chen

Kuala Lumpur - Tour Guide Leader

The coolest guy in KL. Knows everything there is to know about Kuala Lumpur

Favorite thing about Kuala Lumpur: The people and amazing culture
Single and ready to mingle
Secret Super Power: Makes you will feel 100 times smarter after your tour

Read more

Kuala Lumpur - Tour Guide

Alex

Alex

Kuala Lumpur - Tour Guide

LOVES FAST & FURIOUS. ONE OF THE NICEST GUYS EVER

Favorite thing about Kuala Lumpur: The multicultural community
Happily married
Secret Super Power:

Read more

Kuala Lumpur - Tour Guide

Janice

Janice

Kuala Lumpur - Tour Guide

SMART AND CARING. LOVES LEARNING ABOUT NEW CULTURES

Favorite thing about Kuala Lumpur: The delicious food & all the festivals that are celebrated
Happily married
Secret Super Power: Can drive better than a race car driver

Kuala Lumpur - Tour Guide

Hafiz

Hafiz

Kuala Lumpur - Tour Guide

LOVES ADVENTURE, MALAYSIAN FOOD AND MEETING NEW PEOPLE

Favorite thing about Kuala Lumpur: The multicultural society & the delicious food
Single and ready to mingle
Secret Super Power: Can eat over 10 kg of food in under 10 minutes

Kuala Lumpur - Tour Guide

Joe

Joe

Kuala Lumpur - Tour Guide

The friendliest guy you'll meet in KL. Boujee 24/7

Favorite thing about Kuala Lumpur: The amazing food
Single and ready to mingle
Secret Super Power: Can put a smile on your face and keep it there all day long
Saigon - Tour Guide Leader

Bao

Bao

Saigon - Tour Guide Leader

A TRAVELER, FOODIE LOVER AND A VIETNAMESE CULTURE LOVER

Favorite thing about Vietnam: The rich food culture, the culture and the landscape
Children: Single and ready to Mingle
Hobbies: Traveling, listening to music & chilling with friends

Read more

Ho Chi Minh City - Tour Guide

Luat

Luat

Ho Chi Minh City - Tour Guide

KNOWS EVERYTHING ABOUT VIETNAM AND PROUD OF HIS HERITAGE

Favorite thing about HCMC:
Has 2 amazing sons
Secret Super Power: His kindness literally rubs off onto you

Read more

Ho Chi Minh City - Tour Guide

Heng

Heng

Ho Chi Minh City - Tour Guide

The friendliest girl in HCMC. Excited to show you all the cool spots

Favorite thing about HCMC: The people and the food
Single and ready to mingle
Secret Super Power: Her smile can literally light up the sky

James

Hanoi - Tour Guide

Your new BFF in Hanoi. Fun, outgoing and ready for a great time

Favorite thing about Hanoi: The people and the local food
Has 1 amazing son
Secret Super Power: Will kill you with kindness (but not literally… don't worry)

Sinh

Hoi An - Tour Guide

Super passionate about travel and loves showing guests around Hoi An

Favorite thing about Hoi An: The local culture and night markets
Happily Married
- Secret Super Power: Secret Super Power: Can make you laugh uncontrollably for the entire day
Bangkok - Tour Guide Leader

Lift

Lift

Bangkok - Tour Guide Leader

THE MASTER OF MAKING GUESTS HAPPY. LOVES CATS MORE THAN YOU CAN IMAGINE

Favorite thing about Bangkok: The beautiful temples
Has 2 beautiful daughters & 1 cat
Secret Super Power: Can make you laugh uncontrollably for the entire day

Read more

Phuket - Tour Guide Leader

Patty

Patty

Phuket - Tour Guide Leader

The absolute sweetest girl you will ever meet. An amazing photographer

Favorite thing about Phuket: The weather and beaches
Has one beautiful daughter
Secret Super Power: Can make you her BFF in under 10 minutes

Read more

Chiang Mai - Tour Guide Leader

Touch

Touch

Chiang Mai - Tour Guide Leader

Your new best friend in Chiang Mai. One of the best story tellers we know

Favorite thing about Chiang Mai: The people are always kind, gentle and happy
Single and ready to mingle
Secret Super Power: His kindness literally rubs off onto you

Oil

Bangkok - Tour Guide

LOVER OF SPICY FOOD AND SHOWING HER COUNTRY TO EVERYONE

Favorite thing about Bangkok: The people and food
Has 2 amazing kids
Secret Super Power: Can eat 10 chili peppers in less than 5 seconds

Bangkok - Tour Guide

Tony

Tony

Bangkok - Tour Guide

Your new best friend in Bangkok. Always smiling

Favorite thing about Bangkok: The food and culture
Married to his lovely wife
Secret Super Power: Can take 100 tours in a row without any sleep (A bit of an exaggeration…)

Bangkok - Tour Guide

Armeen

Armeen

Bangkok - Tour Guide

The cool kid. Knows all the hidden sports in Bangkok

Favorite thing about Bangkok: Khao Yai national park
Married to his lovely wife
Secret Super Power: Has the ability to take photos that make you look younger and taller

Nu

Bangkok - Tour Guide

Your "NU" best friend. One of the kindest and friendliest people you will ever meet

Favorite thing about Bangkok: All the smiling faces
Single and ready to mingle
Secret Super Power: Has the ability to tell over 1,000 jokes in a day

Bangkok - Tour Guide

Tiger

Tiger

Bangkok - Tour Guide

Don't let his name full you. He is more like a kitty cat

Favorite thing about Bangkok: The food and people
Single and ready to mingle
Secret Super Power: Can turn an ordinary day into an extraordinary adventure

Best

Phuket - Tour Guide

The Phuket expert. Knows all the hidden gems and as friendly as they come

Favorite thing about Phuket: The beaches and friendly tourists
Single and ready to mingle
Secret Super Power: Can swim faster than 5 sharks combined

Chiang Mai - Tour Guide

Bank

Bank

Chiang Mai - Tour Guide

Owns his own hair salon and his hair is always perfect

Favorite thing about Chiang Mai: Local street food and traditional northern Thai culture
Has 1 amazing son
Secret Super Power: His hair is always perfectly in place no matter the situation

Bangkok - Tour Guide

Boom

Boom

Bangkok - Tour Guide

Say Boom Boom Boom, now let me here you say way-ooh

Favorite thing about Bangkok: The culture and variety of temples
Happily Married
Secret Super Power: Can make you smile so much that your mouth starts to hurt

Bangkok - Tour Guide

Korn

Korn

Bangkok - Tour Guide

A real Thai gentleman. Funny, sophisticated and smart

Favorite thing about Bangkok: The nightlife
Happily Married
Secret Super Power: Has the ability to make you feel like you have lived in Bangkok for years
Singapore - Tour Guide

Darius

Darius

Singapore - Tour Guide

Your new BFF in Singapore. Knows where all the hidden gems are

Favorite thing about Singapore: The culture and architecture
Single and ready to mingle
Secret Super Power: Has the ability to make sure it never rains on your tour date

Read more
Boston - Tour Guide

Manny

Manny

Boston - Tour Guide

A true Boston boy. Can tell you everything there is to know about Boston

Favorite thing about Boston: The food and the attitude
Happily married
Secret Super Power:

Read more

San Francisco - Tour Guide

Thuan

Thuan

San Francisco - Tour Guide

Your new BFF in San Francisco. Super friendly, fun and passionate about travel

Favorite thing about San Francisco: The food and architecture
Happily married
Secret Super Power: Can show you all the best places in San Fran in one day

Read more

Chicago - Tour Guide

Colm

Colm

Chicago - Tour Guide

Literally knows everything there is to know about Chicago. A walking encyclopedia

Favorite thing about San Francisco: The architecture and food
Happily married
Secret Super Power: Has the ability to make you smile 24/7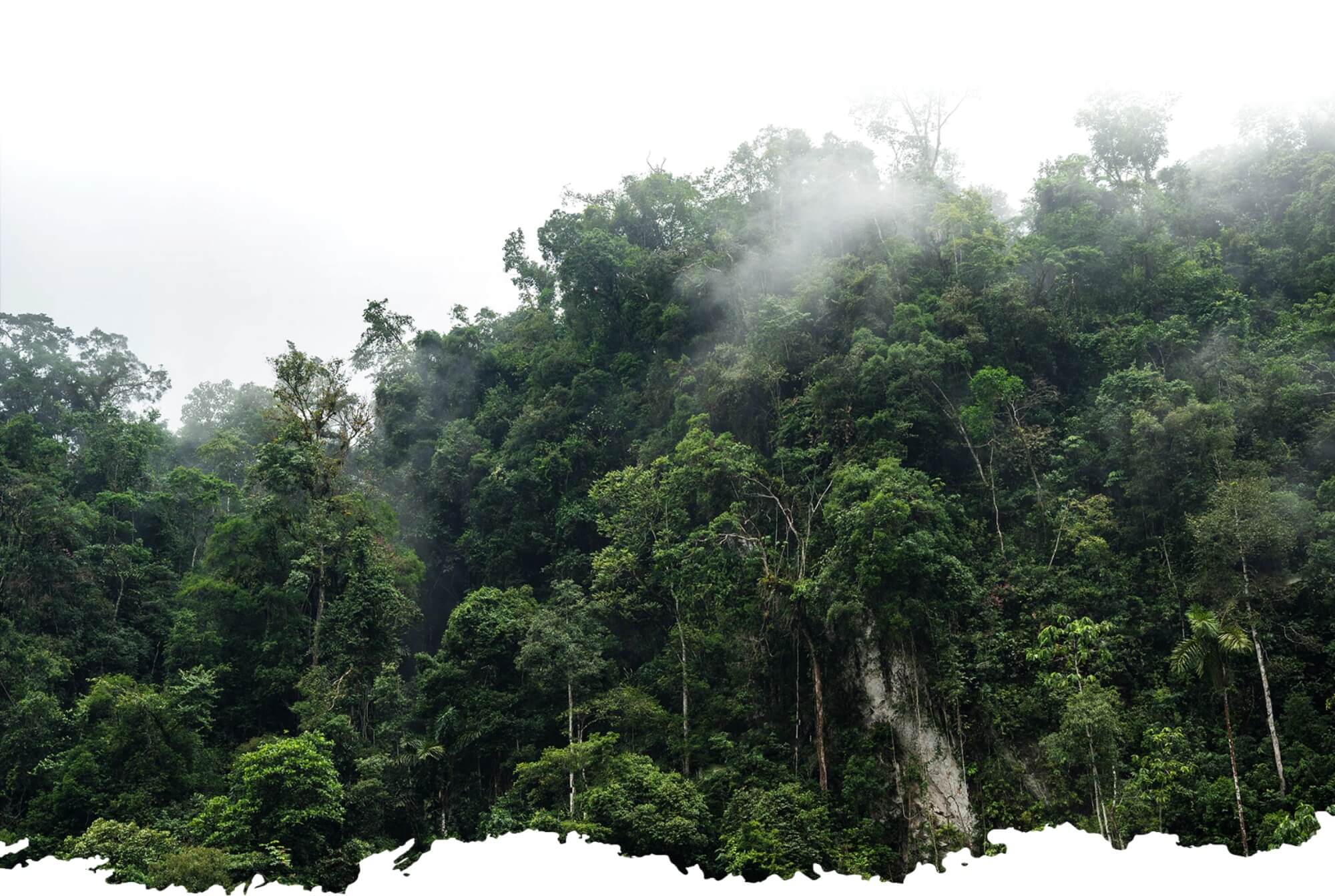 See what our customers are saying on TripAdvisor
1,500+ total reviews
Brad P.

Amazing and informative!

Great tour! There is so much to learn about San Francisco that I felt like my head was going to explode! The guide was funny, and somehow managed to talk about everything and everywhere we were seeing without the spiel becoming...

Dec 15, 2021

Amy W.

Trip of a lifetime

Best experience of our lives. It was our first visit and we can not wait to return! Everything was so beautiful, even better then the pictures. Our guide was so helpful and knowledgeable, had great manners and just made you fee...

Sep 18, 2021

Vic N.

The Best Park To Visit!

This tour was so awesome! The sanctuary looks after the elephants no one else wants, mainly after they are discarded by the tourist parks and shows. The marine was so nice as well! It's an amazing experience.

Dec 14, 2021

We had such a great time with this tour, definitely a highlight of our trip to Bali! Our day was very well organized, all the tour guides were super friendly and we couldn't have asked for a better experience. 100% recommend!

Nov 05, 2021

Donna L.

This tour was great

Manny was AMAZING! He was so knowledgeable and a great speaker! So easy to listen to him because he's so passionate about the history of Boston and is entertaining as well.. we learned so much and would highly recommend! This...

Dec 11, 2021

Alexis J.

Best Elephant Experience in Chiang Mai

A must-do in Chiang Mai! The team is very welcoming, attentive and has shared their love for elephants with us. We had an unforgettable time and our guide was very knowledgable. We recommend this activity without hesitation!

Dec 08, 2021
Our
Locations
We are continuing to expand ForeverVacation destinations so we can give our guests the best experience! Here are the current areas where you can find our experiences: