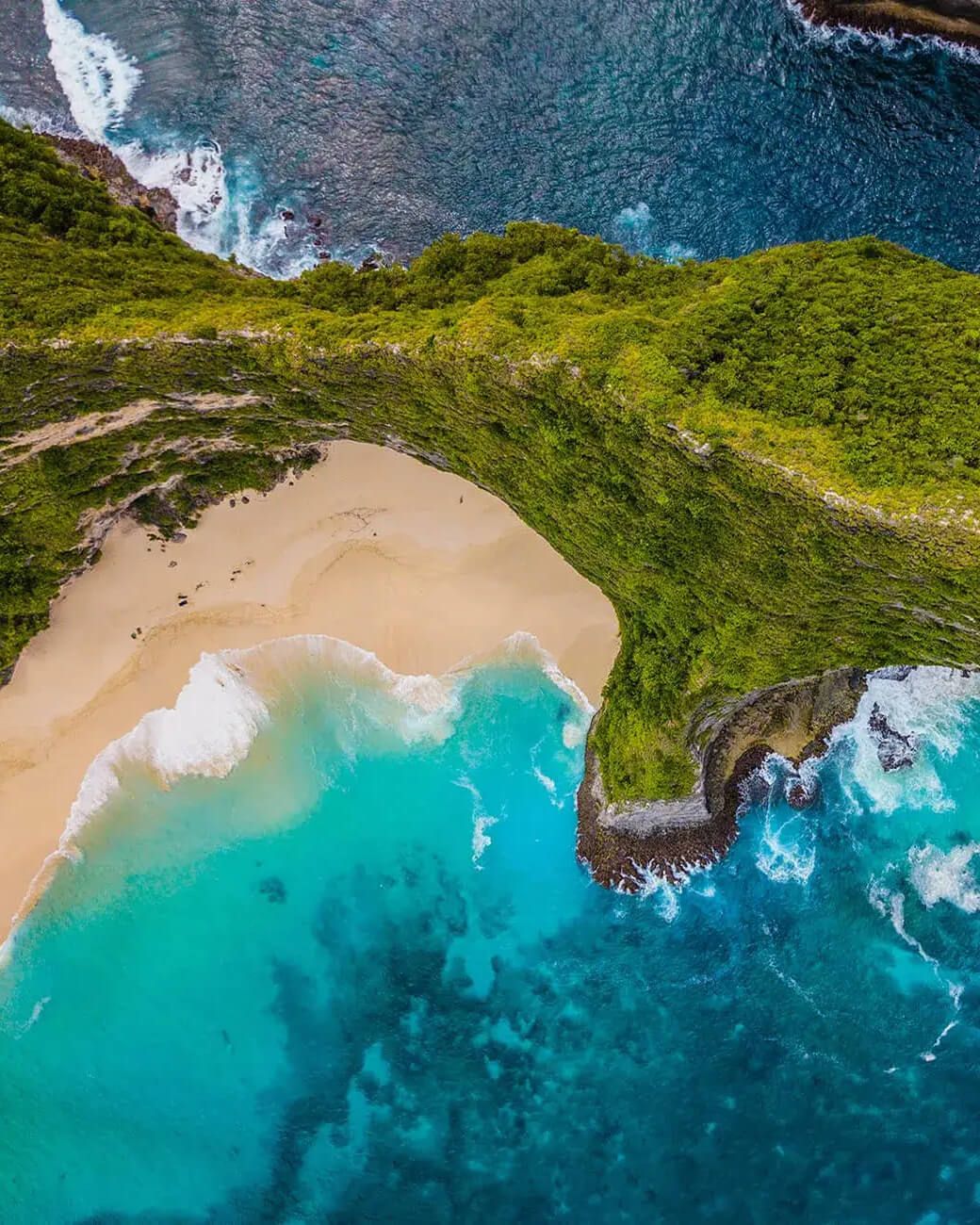 Voted Best Tour Operator in Nusa Penida
Specialty designed Nusa Penida tours, day trips & experiences to help create your ultimate Nusa Penida vacation
See All Our Tours
Over 20,000 Reviews
As recommended by 99% of users on TripAdvisor
As recommended by 99% of users on Google reviews
Nusa Penida Tours
Our passionate team have carefully curated Nusa Penida tours to suit any vacation. We're adding new tours in Nusa Penida monthly, so keep checking back to see our new excursions!
Nusa Penida Tours
Filter
Top Rated on TripAdvisor
Don't just take our word for it. Read thousands of 5 star reviews from our happy guests.
Money Back Guarantee
Didn't have fun on our tour? We'll offer you a 100% refund. We're that confident you will love our tours.
24/7 Customer Support
Speak directly with the owners anytime. We love all of our guests and are excited to chat with you.
Looking for an amazing tour in Nusa Penida? Look no further than the Hidden Waterfall Secret Beach Tour! On this tour in Nusa Penida, you'll visit the Peguyangan waterfall, Peguyangan Temple, and natural infinity pool - after descending the 700 iconic blue stairs! Marvel from the viewpoint on top of Paluang Cliff, and enjoy the relaxation of Pandan beach - one of Nusa Penida's best kept secrets! Not only will you have a friendly local tour guide to show you around, but you can also enjoy a high-speed boat ride to the island! This Nusa Penida tour will give you a lifetime of memories.

11 hours

All-inclusive

Private Tour

Hiking & Trekking

View Tour

Our Nusa Penida Tembeling Natural Pool Tour is nothing short of breathtaking. Start your day with an exhilarating speed boat ride to the stunning island of Nusa Penida. Your private Nusa Penida tour guide will whisk you off to the awe-inspiring, Tembeling Natural Pool, as well as Dream Beach and Thousand Island Viewpoint. Make memories that will last forever on this jaw-dropping Nusa Penida tour. Relax, swim and take advantage of the most unforgettable photo opportunities Nusa Penida has to offer.

11 hours

All-inclusive

Private Tour

Hiking & Trekking

View Tour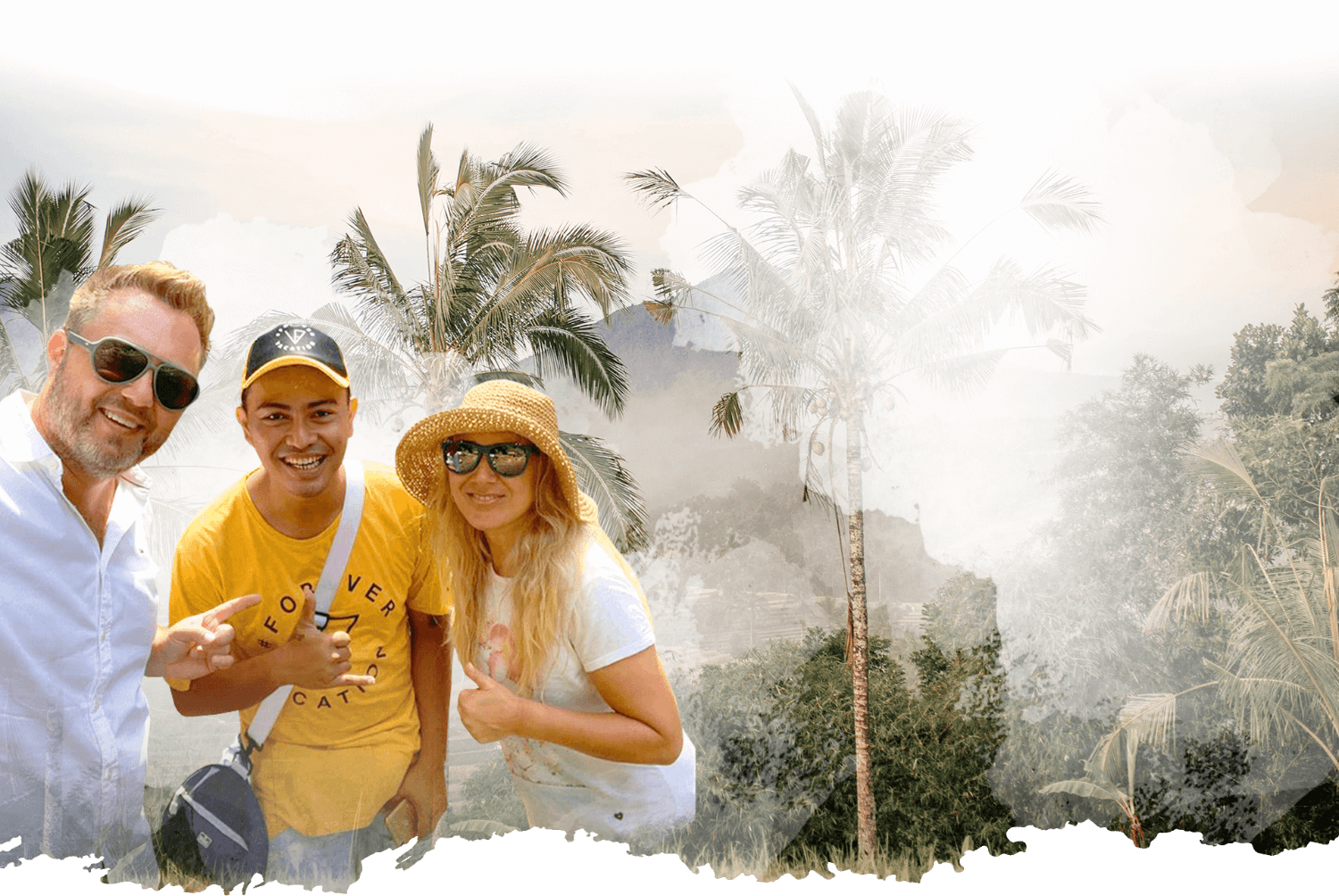 Over 20,000+
happy
guests have
chosen US!
Get your
Vacation on! The Best Tours in Nusa Penida
Nusa Penida is like a vacation within a vacation - step off the beautiful island of Bali and onto Nusa Penida, and you'll encounter a less trampled Indonesian island steeped in beauty and deep cultural ties. If you're looking for the best ways to experience this beautiful island, Nusa Penida tours are a must.
Our Nusa Penida tours allow you to experience the sense of freedom that the island still retains with a knowledgeable, local guide to show you local attractions and give you an understanding of the island's history. With breathtaking cliff top views, emerald waters and an authentic, laidback Balinese culture, a Nusa Penida vacation is a must for your bucket list.
With picture-perfect backdrops and pristine beaches to relax on, you'll have no trouble finding the perfect Nusa Penida day tours for your vacation - our local Nusa Penida tour guides will pick you up from your accommodation and jet you off to Kelingking Cliff, Diamond Cliff, Atuh Cliff, the Famous Rumah Pohon Tree House and Thousand Islands Viewpoint, to name just a few of this island's beautiful attractions. Whether you're looking to have a relaxing day exploring the island, want to become accustomed to the local wildlife or you want a kick of adrenaline, we have the perfect Nusa Penida island tour to suit everybody. If you're visiting this beautiful part of the world, we think your tours in Bali should definitely be complemented by at least one of our Nusa Penida tours!
Described by many as being a slice of heaven on earth, it goes without saying that everyone should find the time to take a Nusa Penida vacation in their lifetime; with the island offering something for every type of traveler, there's no reason not to hop on a plane and enjoy the culture, wildlife and natural beauty of the island either solo or on a hassle-free private Nusa Penida tour. Just bring your sense of adventure, fully-charged camera and readiness to explore on our tours in Nusa Penida, whether you're snorkeling with manta rays or enjoying the local waterfalls!
Frequently Asked Questions