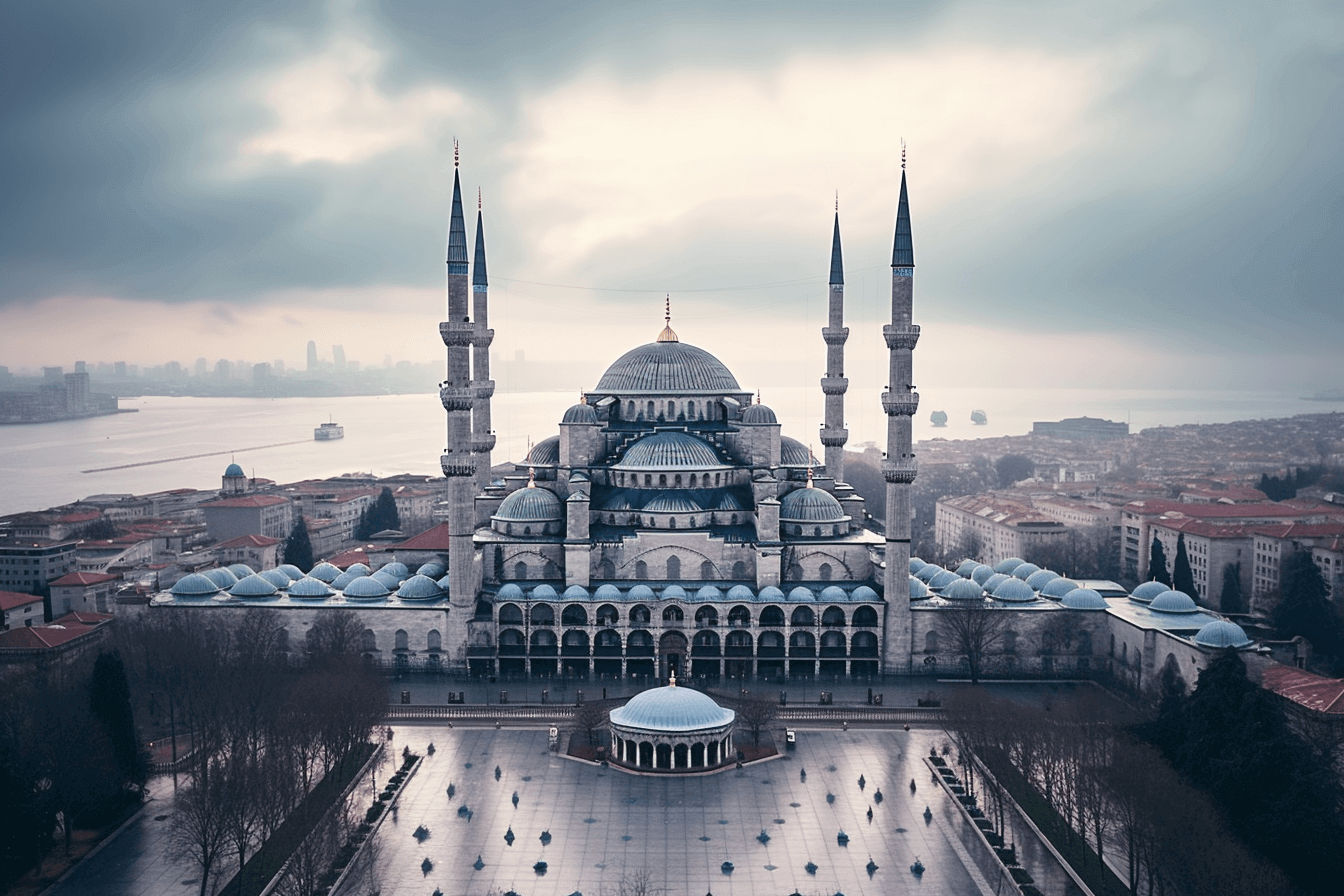 VOTED BEST TOUR OPERATOR IN Turkey
Specialty designed tours & experiences to help create your ultimate Turkey vacation
See All Our Tours
Over 20,000 Reviews
As recommended by 99% of users on TripAdvisor
As recommended by 99% of users on Google reviews
Turkey Tours
Here all the tours we are currently offering in Turkey. We are adding new tours monthly.
Istanbul tours
If you're eager to take some of the best, most intriguing Turkey tours then you can't miss out on our tours in Istanbul! Discover all the beauty, culture and adventure that the country's largest city has to offer, with captivating sights, awe-inspiring architecture and much more to explore. These private Turkey tours are an all-inclusive experience, so you can sit back and relax as the best bits of Istanbul are shown to you; we'll treat you like royalty as you take snaps, eat local food and unravel the secrets of the iconic landmarks. If you want the largest variety of activities to choose from, then these are the Turkey day trips for you!
View Our Tours in Istanbul
Turkey Sightseeing Tours
If there's one thing you can be sure of when taking our excursions in Turkey, it's that you'll see some magnificent sights that simply aren't found anywhere else - and our
Turkey sightseeing tours
are a curated selection of some of these best areas of the country! From the stunning Suleymaniye Mosque to the panoramic views from the Camlica Tower, we can give you a guide to some of the most amazing sights in our private Turkey tours - with plenty of opportunities to take mesmerising snaps along the way! Whether you're seeking out impressive landmarks or want to learn more about the fascinating architecture, these activities are a great place to start.
View Our Turkey Sightseeing Tours
Turkey Adventure Tours
For those looking for some unforgettable excursions in Turkey that truly have it all, then we'd recommend taking some
adventure tours in Turkey
! There's an adventure out there for everyone - whether it's a trip through culture and heritage, journeying up the tallest structure in Istanbul or otherwise, we can take you on a captivating experience that's perfect whether you're on your own or taking in the country with family and friends. Our tours in Turkey for adventure seekers are all-inclusive, so you don't have to worry about sorting anything yourself - just focus on capturing the magnificent sights that this country has to offer!
View Our Turkey Adventure Tours
Turkey Cultural Tours
Prefer some less exhilarating Turkey excursions, and perhaps want to learn more about the fascinating country of Turkey? Look no further than our
cultural tours in Turkey
, jam-packed with authentic and fascinating experiences you just can't replicate! The country has a deep set culture, with unique food, historic architecture and an intriguing religious history that you can experience first-hand on one of these Turkey activities. You'll have plenty of time to explore some local points of interest, take snaps and learn about the heritage of the country, along with your friendly local tour guide who can fill in the gaps - what better way to explore the country than with one of these Turkey excursions?
View Our Turkey Cultural Tours
Turkey Family Tours
Explore the best that Turkey has to offer on one of our
family tours in Turkey
! Uncover the secrets of this beautiful country with one of these captivating day trips in Turkey, including awe inspiring views, impressive buildings to admire and shops to browse through - and that's just a few things you'll have the opportunity to try. You'll be led by your English-speaking guide to all the most authentic places in Turkey, exploring attractions that are interesting and fun for the whole family! If you need family friendly experiences to make sure everyone enjoys your vacation of a lifetime, take a look at our curated selection of private Turkey tours here!
View Our Turkey Family Tours
Turkey Couples Tours
Eager to explore some romantic spots in the most beautiful spots of Turkey? Our
couples tours in Turkey
will help you create some valuable memories with your partner, as you explore the country's enchanting landscapes and intricate buildings! With a private tour guide also acting as your personal photographer, you can get some insta-worthy snaps together on one of these Turkey activities, with plenty of things to do that are better experienced with your loved one. So if you're an adventurous pair or want some time away to see some unique sights, our Turkey tours are the perfect thing to try out!
View Our Turkey Couples Tours The Best Tours in Turkey
Discover the magnificent world of Turkey through our carefully curated selection of tours in Turkey, catering to every kind of traveller! Whether you desire an adventure through some sights you've never seen before, a learning experience of a new culture or even just want to try some new cuisine, then our Turkey excursions have you covered. We've also got some great tips to help you choose what trips you may want to take, so you can be fully prepared and bursting with excitement before you go on your vacation!
Why Take Turkey Tours In 2023?