 Chùa Pháp Lâm
Popular Temple In Da Nang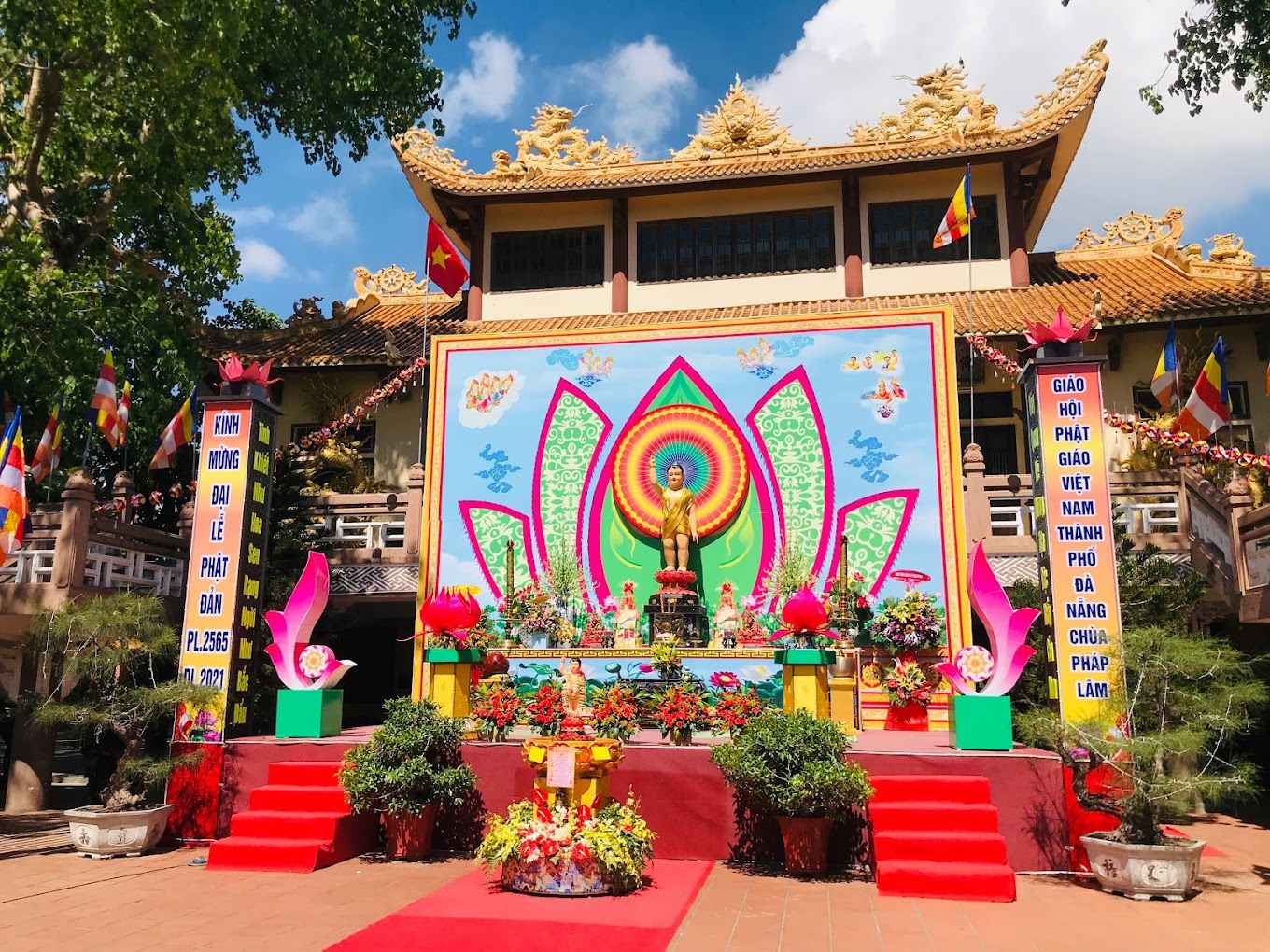 Chùa Pháp Lâm
Popular Temple In Da Nang
Attractions Details
| | |
| --- | --- |
| 📌 Address | 574 Ông Ích Khiêm, Nam Dương, Hải Châu, Đà Nẵng 550000, Vietnam |
| ⏰ Opening Hours | 8:00 AM - 5:00 PM |
| 💸 Entrance Fee | Free |
Find it on google maps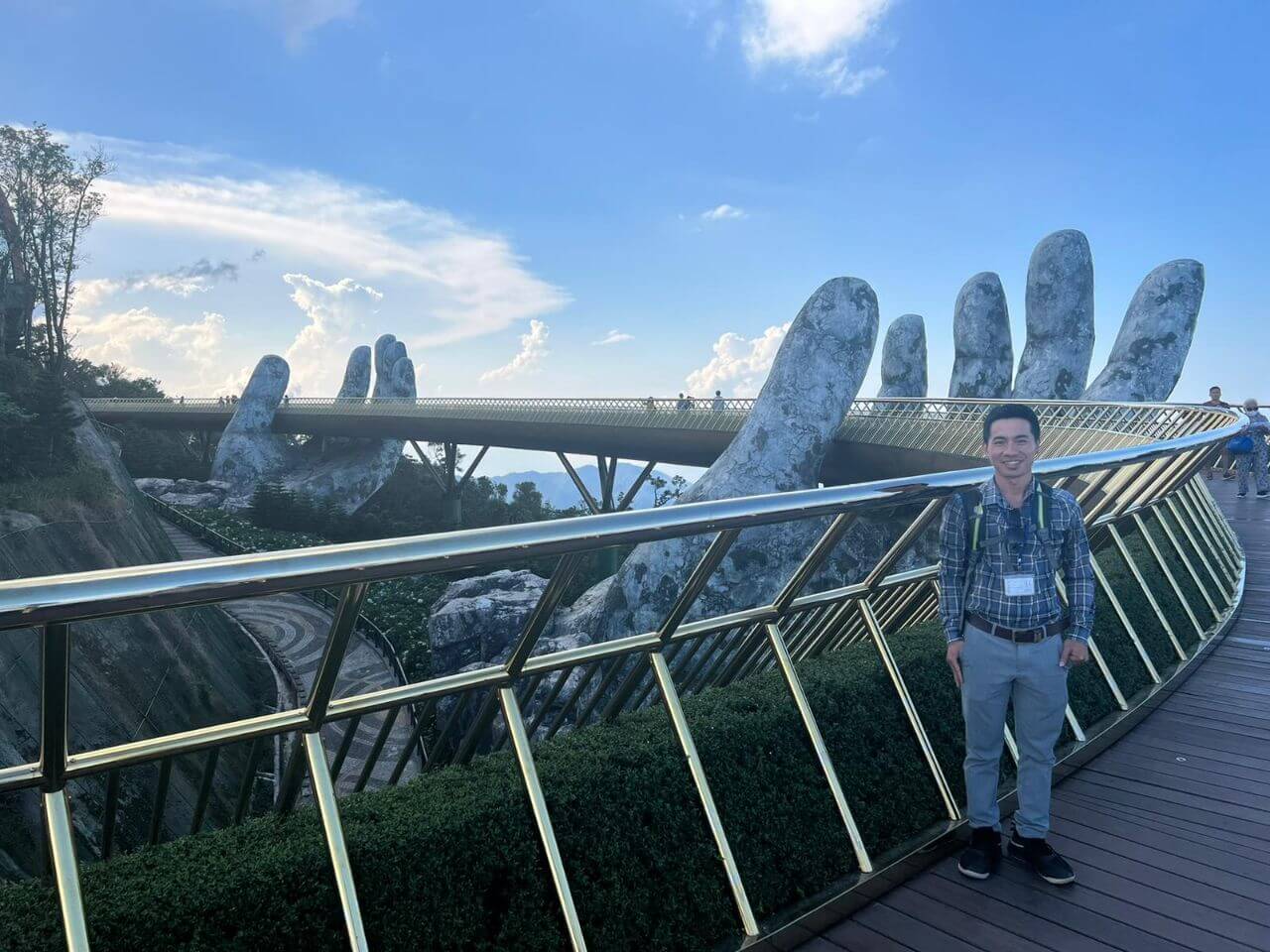 Sinh
Local tour guide
"When visiting Chùa Pháp Lâm in Da Nang, be sure to explore the beautiful garden surrounding the temple, as it offers a peaceful escape from the busy city. Additionally, don't forget to bring a pair of socks, as you will need to remove your shoes before entering the temple."
What is Chùa Pháp Lâm?
Chùa Pháp Lâm is a Buddhist temple located in the city of Da Nang, Vietnam. It is situated in a peaceful area surrounded by lush greenery, providing a serene and tranquil atmosphere for visitors to enjoy.
History of Chùa Pháp Lâm
Chùa Pháp Lâm has a rich history that dates back many decades. The temple was initially established in the 1940s and has since undergone several renovations and expansions. Throughout the years, it has become an important spiritual and cultural landmark in the region.
When planning your tours in Da Nang don't forget to visit Chùa Pháp Lâm Temple.
Visit Chùa Pháp Lâm on Our:
All-Inclusive
Why is Chùa Pháp Lâm Important?
Chùa Pháp Lâm holds great significance for both locals and visitors alike. Firstly, it serves as a place of worship and spiritual refuge for Buddhist practitioners, offering them a space for meditation, reflection, and devotion. Additionally, the temple plays a vital role in preserving and promoting Vietnamese Buddhist traditions and teachings.
Things to Do & See at Chùa Pháp Lâm
Explore the Main Hall: The main hall of Chùa Pháp Lâm is an architectural masterpiece adorned with intricate carvings, vibrant colors, and beautiful statues. Visitors can admire the stunning craftsmanship and immerse themselves in the tranquil ambience.


Visit the Pagoda: The temple complex includes a pagoda that showcases traditional Vietnamese architecture. Visitors can marvel at the pagoda's elegant design and learn about its cultural and historical significance.


Enjoy the Gardens: Chùa Pháp Lâm is surrounded by well-maintained gardens filled with colorful flowers, towering trees, and peaceful ponds. Strolling through the gardens offers a sense of calmness and natural beauty.


Participate in Meditation Sessions: Chùa Pháp Lâm offers meditation sessions for those seeking inner peace and spiritual enlightenment. Visitors can join these sessions to experience the tranquility and mindfulness of Buddhist practices.
Chùa Pháp Lâm is not only a place of religious significance but also a cultural gem that showcases the beauty and serenity of Vietnamese Buddhism. It provides a unique opportunity to learn about and appreciate the rich history and traditions of the region.
Our Top Trending Da Nang Tours:
All-Inclusive

Da Nang Authentic Vietnamese Cooking Class & Highlight Tour

All-Inclusive

Hoi An Cooking Class, Lantern Making Workshop And Bicycle Tour

All-Inclusive

Hoi An Ultimate Street Food Experience
Whether you are a Buddhist practitioner or simply seeking a peaceful retreat, a visit to Chùa Pháp Lâm is sure to inspire and rejuvenate.
Attractions Details
| | |
| --- | --- |
| 📌 Address | 574 Ông Ích Khiêm, Nam Dương, Hải Châu, Đà Nẵng 550000, Vietnam |
| ⏰ Opening Hours | 8:00 AM - 5:00 PM |
| 💸 Entrance Fee | Free |
Find it on google maps
Da Nang Attractions
Frequently asked questions
Where is Chùa Pháp Lâm located?

Chùa Pháp Lâm is located in Da Nang, Vietnam.
What is the significance of Chùa Pháp Lâm?

Chùa Pháp Lâm is one of the largest and most beautiful Buddhist pagodas in Da Nang, serving as a spiritual and cultural center for locals and tourists.
What are the visiting hours of Chùa Pháp Lâm?

Chùa Pháp Lâm is open for visitors from 7:00 AM to 5:00 PM every day.
Are there any entrance fees for Chùa Pháp Lâm?

No, there are no entrance fees to visit Chùa Pháp Lâm.
What are some nearby attractions to Chùa Pháp Lâm?

Some nearby attractions to Chùa Pháp Lâm include Marble Mountains, My Khe Beach, and Dragon Bridge.