 Central Post Office
One of the oldest buildings in HCMC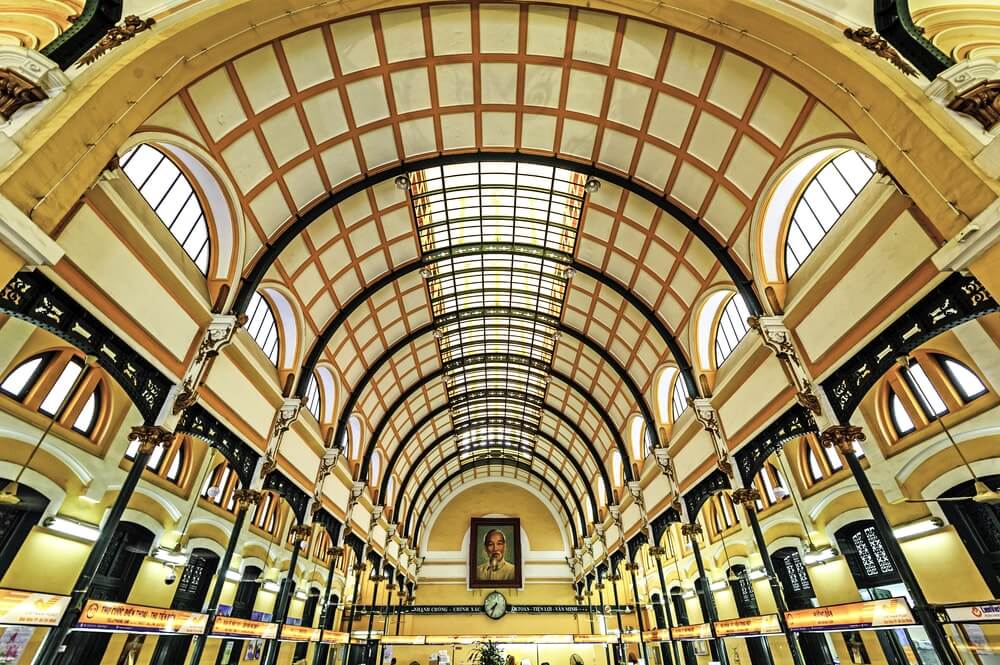 Details
Address:
Duong Hai Ba Trung 125 Ho Chi Minh City
Right opposite the Notre Dame Cathedral you'll find a famous building that's considered to be one of the best places to visit in Ho Chi Minh City – the Central Post Office. With its unique structure and remnant of the city's past, this is a perfect place for the people who want to enjoy the beautiful design, mail a postcard, write a letter by hand or simply recall the memory of a bygone era.
This building is also (like many others) built in a French colonial style. The design was made by Gustave Eiffel, who also designed the Eiffel Tower in Paris.
The history of this building started when Vietnam was part of French Indochina in the late 19th century. On January 13th, 1863, the post office was first opened to the locals, and the post office issued their first stamp. Gustave Eiffel is the person who had designed the first version.
In 1864, Saigon Central Post Office began to be more famous in the Southern areas. From 1886 to 1891, the building was rebuilt by French architect Villedieu, and that is the Saigon Post Office we see till today.
The interior is simply stunning and makes a great backdrop for a photoshoot!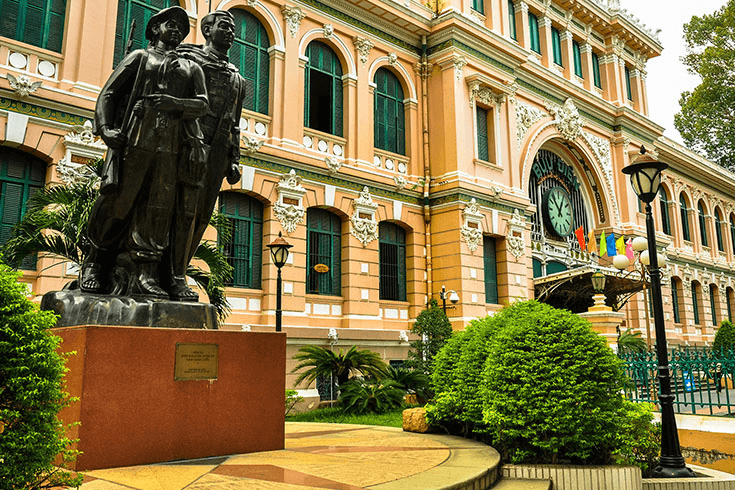 Best time to visit:
During the week the Central Post Office is open daily from 7.00am to 7.00pm. On weekends it closes at 6.00pm. The rush hour of this place is from 8:30am- 10 am and 4 pm- 6 pm, so it's best to avoid these times!


How to get there:
The Central Post Office is located near Diamond Plaza and Notre Dame Cathedral. The 3 buildings together make it a popular area in District 1 for foreigners to visit.
If you want to visit here by bus, the buses number: 03, 120, 19, 30, 93 will help you.
Details
Address:
Duong Hai Ba Trung 125 Ho Chi Minh City