 Minh Dang Quang Pagoda
Minh Dang Quang Pagoda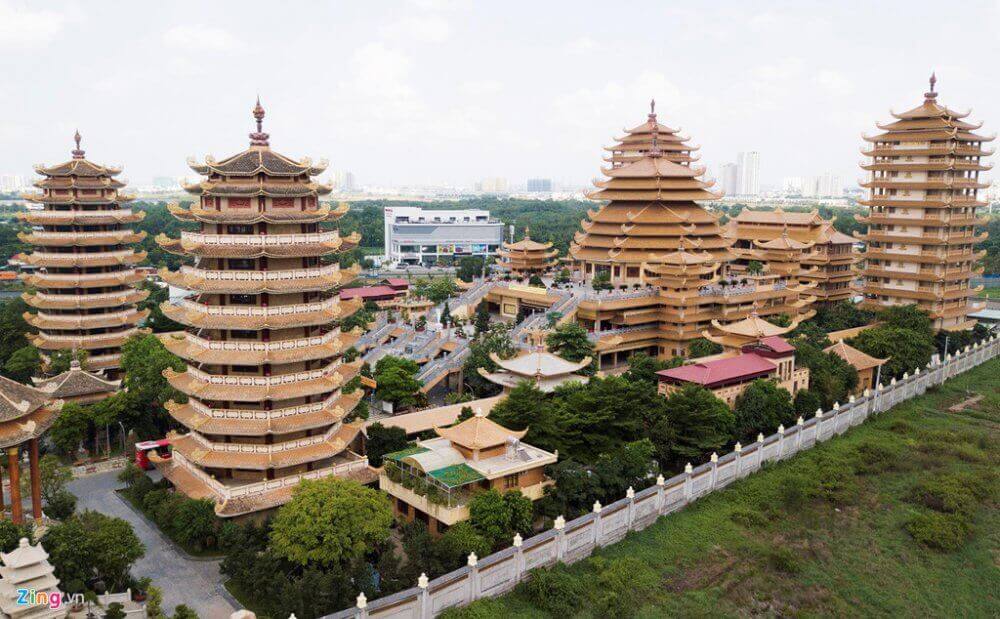 Minh Dang Quang Pagoda
Minh Dang Quang Pagoda
Attractions Details
| | |
| --- | --- |
| 📌 Address | 505 Hanoi Highway, An Phu Ward, District 2, HCM City |
| ⏰ Opening Hours | 8AM- 8PM |
| 💸 Entrance Fee | Free |
Find it on google maps
If size impresses you, then the Minh Dang Quang Pagoda is the temple for you! Named after the monk Minh Dang Quang, an influential figure in Buddhism in Vietnam, this 70 meter high three-story structure is the focal point of the Minh Dang Quang Buddhist Institute. Located on a plot of land between Mai Chi Tho and the Hanoi highway, the Chinese architecture of the Minh Dang Quang Pagoda is in stark contrast to the modern high rise blocks around it, making it a stunning and memorable destination to visit on your Ho Chi Minh City tours!
Take the steps to the octagonal room on the top floor where a huge golden Buddha sits, a great viewpoint over the city - and the roofs of the buildings below are all covered in lotus leaf tiles!
Mindan Quang Institute is not just a temple. This is also a place of Buddhist training, so named so, today the temple has become a spiritual attraction. There are monks, nuns and Buddhists from all over the world coming to visit and make pilgrimages.
If you have time, you can even attend some courses or events about meditation or Buddhist philosophy, organized by the monks at Minh Dang Quang Buddhist Institute. Right next to the institute, you will also find a vegetarian restaurant and a souvenir store.
There are many pagodas worth visiting in Ho Chi Minh City, but if you're looking for something out of the ordinary, you have to check this one out! Especially as you're unlikely to pass by this one on foot (it's a little further out from the city) but it's worth the taxi ride.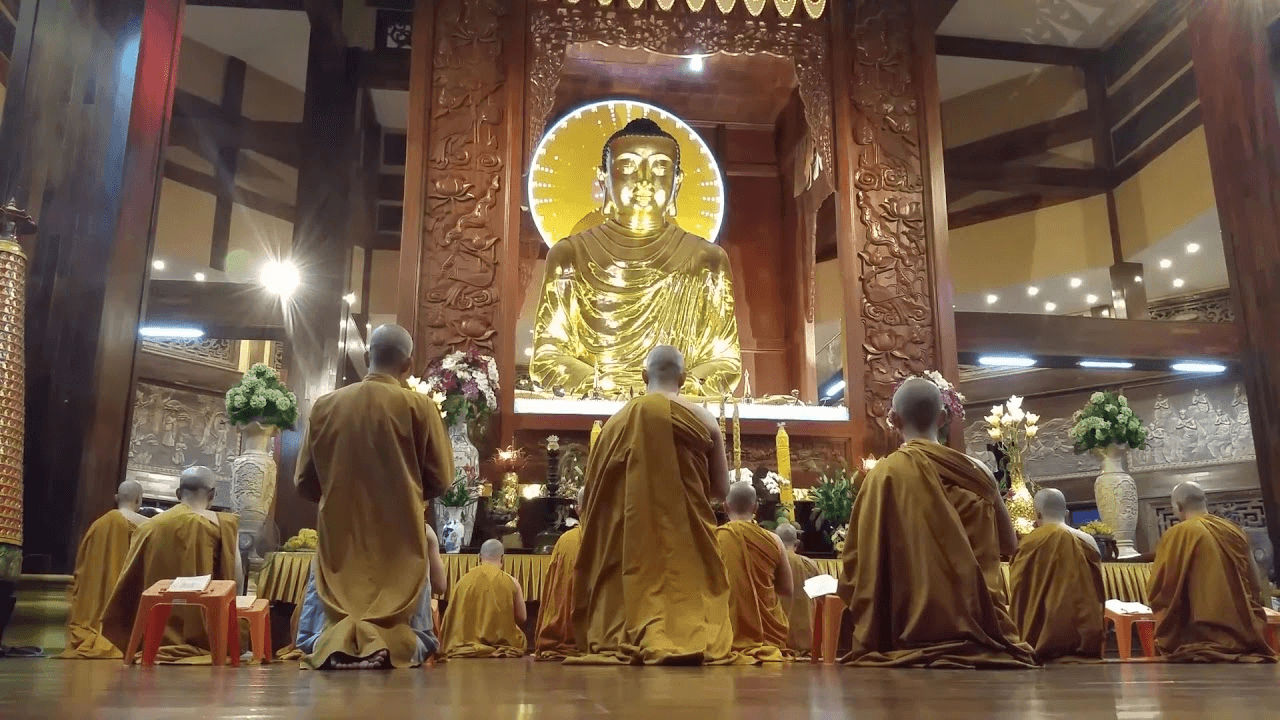 Best time to visit
Like any big and popular attraction - the earlier you go, the less crowds there will be!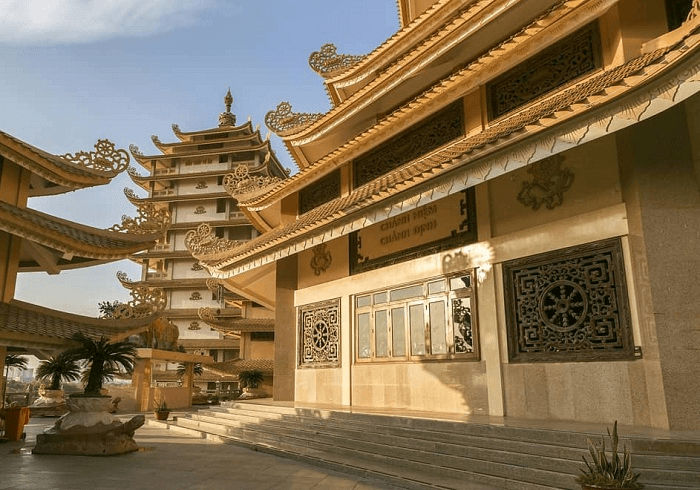 How to get there
An Quang Pagoda is located in district 2, about 4 km from Ben Thanh Market so visitors can reach it easily from central districts of the city.It's about a 20 minute taxi ride from Ben Thanh Market!
Tips
Just like other spiritual places, you are not allowed to wear short and revealing outfits when visiting the institute, so make sure to prepare if you plan to come here in your daily schedule.
Attractions Details
| | |
| --- | --- |
| 📌 Address | 505 Hanoi Highway, An Phu Ward, District 2, HCM City |
| ⏰ Opening Hours | 8AM- 8PM |
| 💸 Entrance Fee | Free |
Find it on google maps
Ho Chi Minh City Attractions