 Tan Dinh Church Saigon
The pink church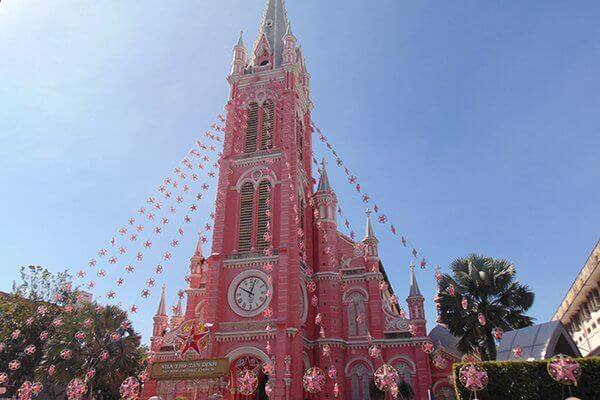 Details
Address:
289 Hai Ba Trung street, District 3, Ho Chi Minh City
Tan Dinh Church Saigon is a Romanian-style church in Ho Chi Minh City. Its intricate Gothic and Renaissance elements have managed to survive Vietnam's turbulent periods and it has now become a popular sightseeing destination in Ho Chi Minh City for tourists.
Built in 1876 and spanning 60 meters in height, it's widely regarded as the second biggest church in Ho Chi Minh City, after Notre Dame Cathedral. So, why is the church such a popular tourist hotspot? The church is actually bright pink! This unique feature makes it an incredible place to get some vacation snaps for your Instagram, and one of the best things to do in Ho Chi Minh City as a whole.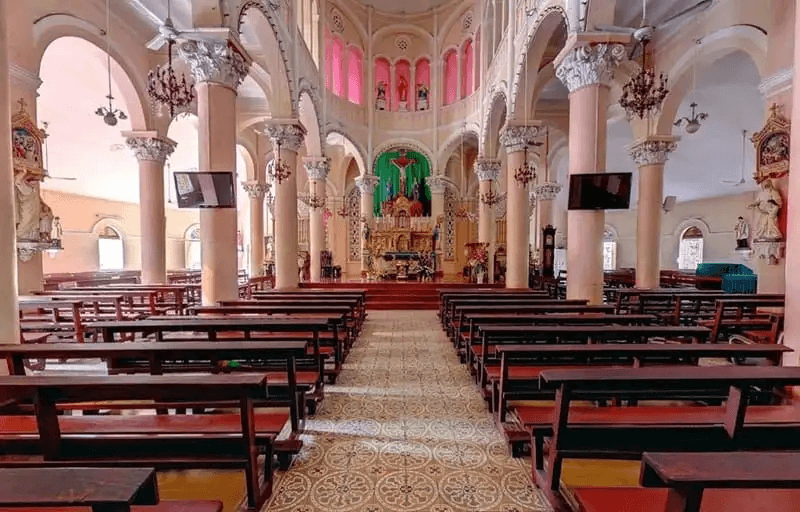 How to get there:
Located on Hai Ba Trung Street in District 3, Tan Dinh Church Saigon is a 10 minute taxi ride from District 1. Whilst you're exploring the area, stop by at the nearby Tan Dinh Market to browse through the extensive collection of fabrics, bags, clothing, and produce, as well as delicious (and inexpensive) street food. The church is also close to Le Van Tam Park, where you can take a much needed breather from the hustle and bustle of the markets!
Best time to visit:
The pink church is one of the most famous tourist attractions in Ho Chi Minh city that is open free for the public to sightsee! You can come here both on weekdays and at weekends. In general, you can visit the church any time as it is open every day. But if you want to attent a mass, please have a look at these timings:
Monday – Saturday: 5am – 6:15am – 5:30pm – 7:00pm
Sunday: 5am – 6:15am – 7:30am – 9:00am – 4:00pm – 5:30pm – 7:00pm
It can get quite busy in the church around the holidays. Especially around Christmas in Vietnam and Vietnamese New Year (TET).
Note that all the masses at the church are in Vietnamese and the schedule can be changed on special occasions.
TIPS:
After wandering around the church of Tan Dinh, you can walk to some of the famous tourist attractions in Ho Chi Minh city such as:
Notre Dame Cathedral - 1.4km away
Tao Dan park - 2.6km away
Saigon Independence Palace - 1.6km away
Nguyen Hue walking street - 2.4km away
Ho Chi Minh city book street - 1.3km away
Ben Thanh market - 2.4 km away
War Remnants Museum - 1.4km away
Saigon Zoo & Botanical Gardens - 2km away
Tan Dinh market - 160m
Details
Address:
289 Hai Ba Trung street, District 3, Ho Chi Minh City