 Camlica Tower
Popular Tower In Istanbul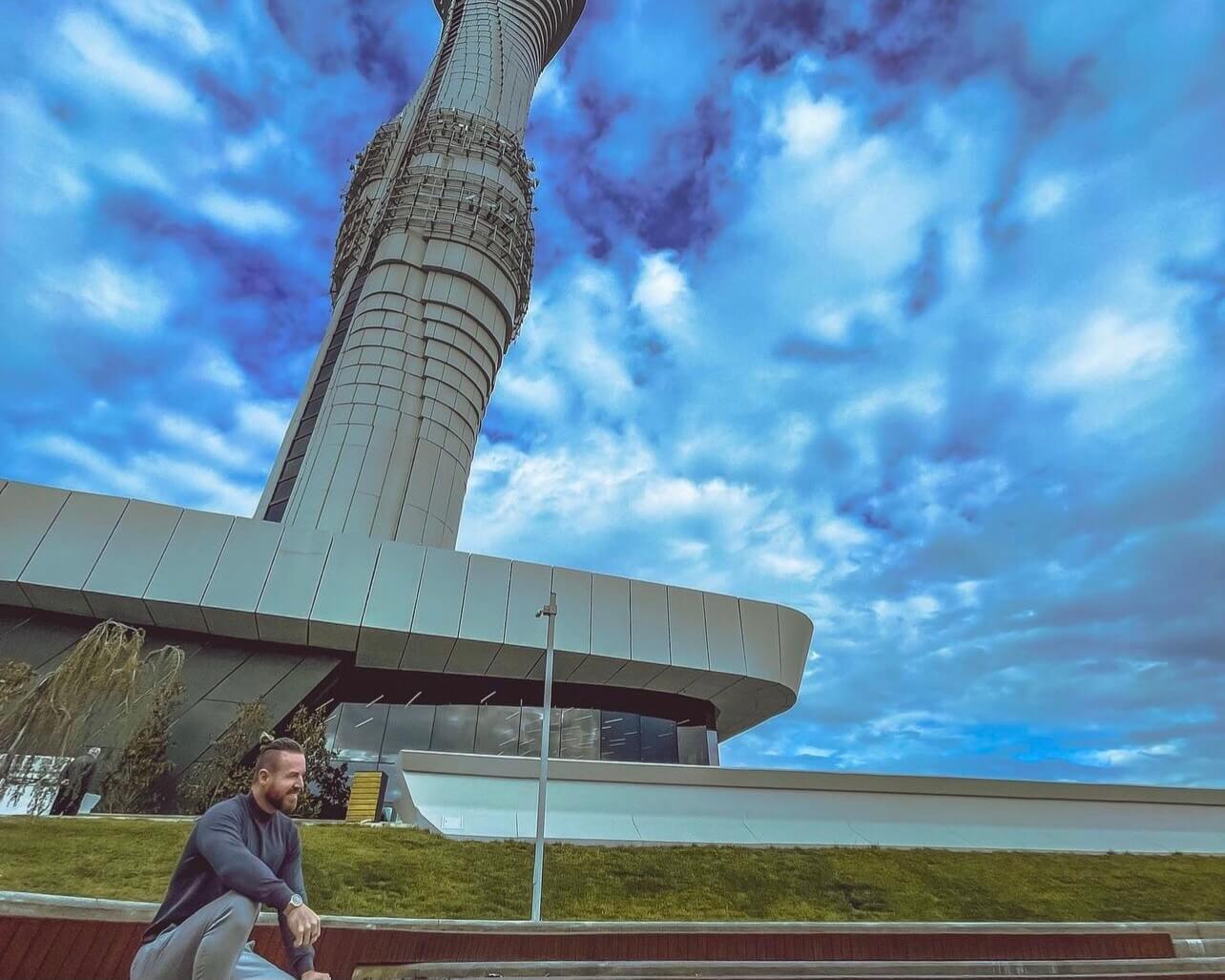 Camlica Tower
Popular Tower In Istanbul
Attractions Details
| | |
| --- | --- |
| 📌 Address | Küçük Çamlıca Çilehane Yolu Caddesi, Küçük Çamlıca, Oyma Sokak No:1, 34696 Üsküdar/İstanbul, Türkiye |
| ⏰ Opening Hours | 10:00 AM - 9:00 PM |
| 💸 Entrance Fee | TRY 375 |
Find it on google maps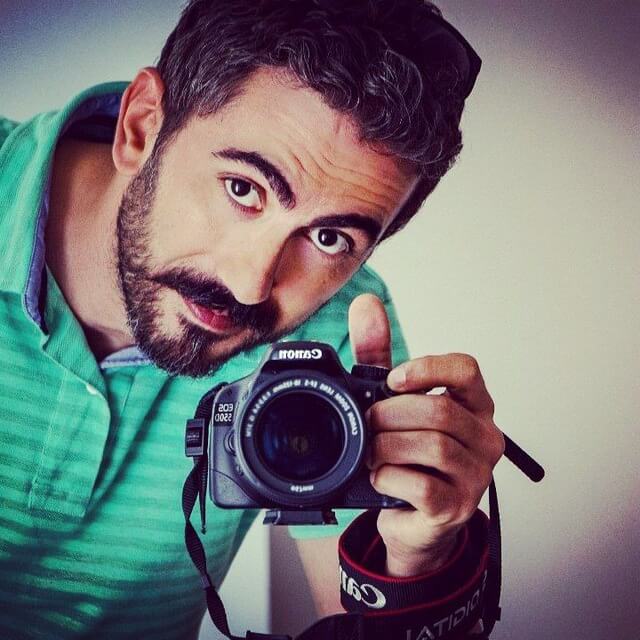 Cihan
Local tour guide
"For an unforgettable experience at Camlica Tower, visit during sunset when the city skyline is painted in stunning hues. Don't forget to bring a blanket or mat to enjoy a cozy picnic while taking in the breathtaking panoramic views."
What is Camlica Tower?
Camlica Tower is a famous attraction located in Istanbul, Turkey. It is situated on top of Camlica Hill, offering breathtaking views of the city and its surroundings.
The tower stands at an impressive height of 365 meters, making it the tallest tower in Istanbul and a prominent landmark in the city.
History of Camlica Tower
The construction of Camlica Tower began in 2016 and was completed in 2019. It was designed as part of a project to enhance the skyline of Istanbul and provide visitors with a unique viewing experience.

The tower's modern and sleek design reflects Istanbul's evolving architectural landscape and showcases the city's commitment to innovation.

When crafting your tours in Istanbul, be sure to include a visit to the Camlica Tower, an iconic landmark that offers panoramic views of this enchanting city.


Visit Camlica Tower on Our:
All-Inclusive

Istanbul Cloud Nine Tour

Take your Istanbul day tours to the next level with our Istanbul Cloud Nine Tour! This 7 hour adventure promises a day full of unforgettable memories, taking you to the most awe-inspiring places in Istanbul. You'll get to visit visually stunning and incredibly historic places, such as the grandiose Suleymaniye Mosque, the panoramic views from Pierre Loti Hill and the heights of Camlica Tower, as well as many other captivating spots along the way. Of all our tours in Istanbul, this one will take you to some of the most impressive sights and breathtaking architecture, both modern and ancient, so if you're after an experience that you can't find anywhere else, this is the experience for you!
Why is Camlica Tower Important?
Camlica Tower holds significant importance for Istanbul. Firstly, it serves as a major tourist attraction, drawing in thousands of visitors each year.
The tower's observation decks provide unparalleled panoramic views of Istanbul's iconic landmarks,
including the Bosphorus Strait, the historic Old City, and the stunning Istanbul skyline.
Secondly, Camlica Tower symbolizes Istanbul's growth and progress, highlighting the city's status as a global metropolis and a hub of culture, art, and history.
Things to do & see at Camlica Tower
Observation Decks: Camlica Tower features multiple observation decks situated at different heights, allowing visitors to enjoy spectacular views of Istanbul from various angles.


360° Restaurant: The tower boasts a revolving restaurant that offers a unique dining experience with stunning views of the city while enjoying delicious Turkish cuisine.


Gift Shops: Visitors can explore the tower's gift shops, where they can find a wide range of souvenirs, local crafts, and traditional Turkish products.


Cultural Exhibitions: Camlica Tower often hosts exhibitions showcasing Turkish culture, art, and history, providing visitors with an opportunity to delve deeper into the rich heritage of Istanbul and its people.
Camlica Tower also offers convenient amenities such as spacious parking, elevators, and easy access for individuals with disabilities.
Our Top Trending Istanbul Tours:
Whether you're a first-time visitor or a local resident, a visit to Camlica Tower promises an unforgettable experience filled with awe-inspiring views and a deeper appreciation for the beauty of Istanbul.
Attractions Details
| | |
| --- | --- |
| 📌 Address | Küçük Çamlıca Çilehane Yolu Caddesi, Küçük Çamlıca, Oyma Sokak No:1, 34696 Üsküdar/İstanbul, Türkiye |
| ⏰ Opening Hours | 10:00 AM - 9:00 PM |
| 💸 Entrance Fee | TRY 375 |
Find it on google maps
Istanbul Attractions
Frequently asked questions
What is Camlica Tower in Istanbul known for?

Camlica Tower is known for its status as the tallest telecommunications tower in Istanbul, offering visitors stunning panoramic views of the city and the Bosphorus Strait.
Where is Camlica Tower located in Istanbul, and how can visitors reach it?

Camlica Tower is located on the Asian side of Istanbul, in the Camlica Hill area. Visitors can reach it by car, taxi, or public transportation, such as buses or the Camlica Cable Car.
What are the main attractions and features of Camlica Tower, and what can visitors expect during their visit?

Camlica Tower boasts observation decks, restaurants, and cafes with incredible views. Visitors can enjoy a meal or refreshments while taking in panoramic vistas of Istanbul's skyline.
Is there an entrance fee to visit Camlica Tower, and are there any special events or exhibitions held at the tower?

There is typically an entrance fee to access the observation decks. The tower occasionally hosts events and exhibitions, so it's a good idea to check the official website for updates.
Are there any tips for the best time to visit Camlica Tower to capture the most stunning views of Istanbul?

The tower is particularly breathtaking at sunset, offering a spectacular view of the city's transition from day to night. Early evening visits are often recommended for an unforgettable experience.