 Karaköy
Popular Street In Instagram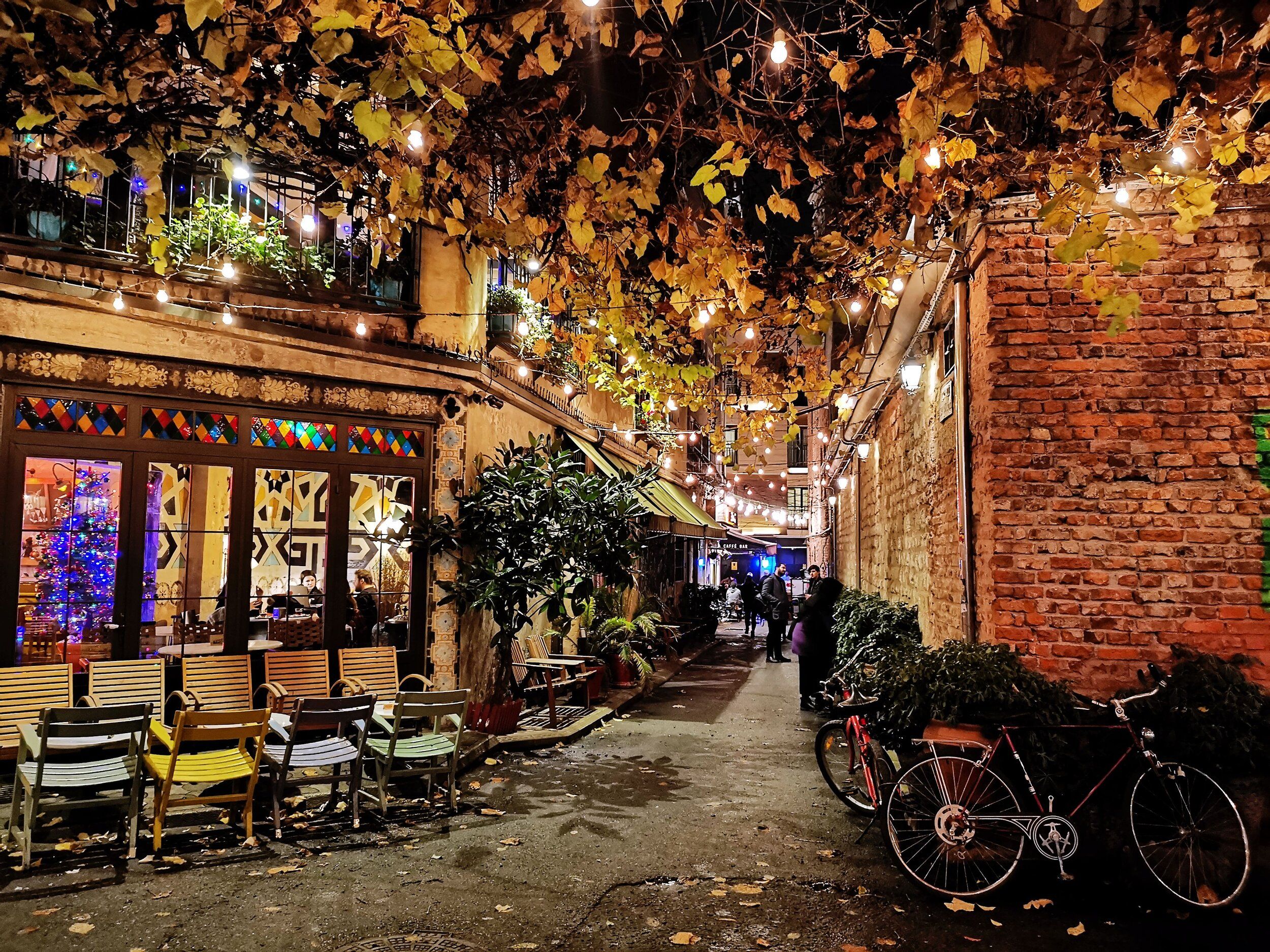 Karaköy
Popular Street In Instagram
Attractions Details
| | |
| --- | --- |
| 📌 Address | Karaköy, Müeyyedzade, Beyoğlu/İstanbul, Türkiye |
| ⏰ Opening Hours | 24 Hours |
| 💸 Entrance Fee | Free |
Find it on google maps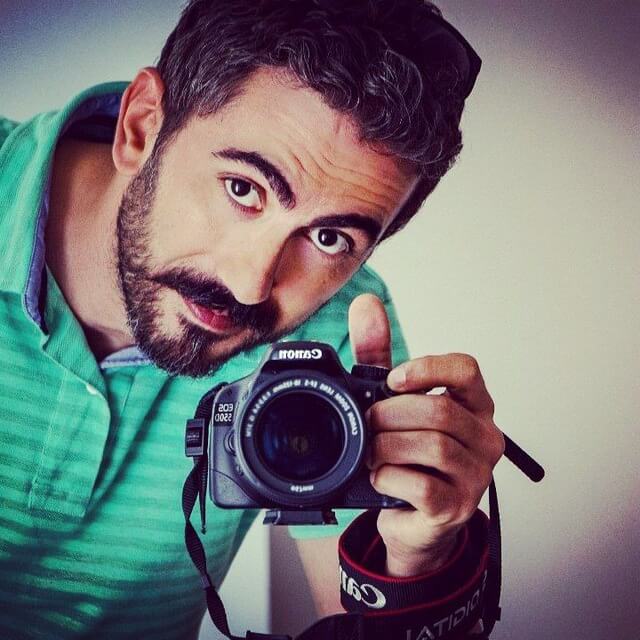 Cihan
Local tour guide
"When visiting Karakoy in Istanbul, be sure to explore the hidden gem of Karakoy Meyhanesi, a traditional Turkish tavern tucked away in the side streets. Indulge in the local delicacies like mezes and raki while embracing the vibrant atmosphere and live music for an authentic Istanbul experience."
What is Karakoy?
Karakoy is a vibrant neighborhood located in the Beyoğlu district of Istanbul, Turkey. Situated along the European side of the city, Karakoy offers a unique blend of historical charm and modern attractions. The neighborhood is known for its bustling streets, lively atmosphere, and stunning views of the Bosphorus Strait.
History of Karakoy
Karakoy has a rich history that dates back centuries. During the Byzantine era, the area was an important port and commercial hub, connecting Istanbul to various regions via the sea. Over time, Karakoy developed into a thriving neighborhood, attracting merchants, traders, and craftsmen from different cultures and backgrounds.
In the 19th century, Karakoy underwent significant urbanization, with the construction of grand buildings and warehouses. The neighborhood became a major center for trade and maritime activities. Today, remnants of its historical past can still be seen in the architecture and narrow streets that wind through Karakoy.

When organizing your Tours in Istanbul, be sure to include a visit to Karakoy


Visit Karaköy on Our:
All-Inclusive

Istanbul Time Travel Tour

Embark on a journey through time with our Istanbul Time Travel Tour! Istanbul excursions should take you on an adventure to some of the most impressive and historically rich areas of the city, and this tour does exactly that - you'll explore plenty of the most popular landmarks in the city, so you can learn more about them and get some Instagram-worthy snaps along the way! Look forward to learning more about the majestic Dolmabahce Palace, the scenic Bosphorus or the bustling Istiklal street, just to name a few; your tour guide will share local knowledge and take amazing photos for you along the way (as with many of our Istanbul day trips!). Prepare to be transported through Istanbul's incredible history!
Why is Karakoy Important?
Karakoy holds great significance for Istanbul and Turkey. Firstly, it serves as an important transportation hub, connecting the European and Asian sides of the city through its ferry docks and tram lines. Secondly, Karakoy is a popular destination for both locals and tourists due to its vibrant street life, art galleries, trendy cafes, and restaurants.
Furthermore, Karakoy plays a crucial role in preserving Istanbul's cultural heritage. The neighborhood is home to several historical landmarks, including the Galata Tower, a medieval stone tower that offers panoramic views of the city. Additionally, Karakoy is also known for its traditional fish market, where locals can still experience the authentic flavors of Turkish cuisine.
Things to Do & See in Karakoy
Karakoy offers a wide range of attractions and activities for visitors to enjoy. Some of the must-visit places include:
Galata Tower: Climb to the top of this iconic tower for breathtaking views of Istanbul.


Karakoy Fish Market: Explore the vibrant market, browse the stalls, and sample fresh seafood.


Galata Bridge: Take a leisurely stroll across the bridge and admire the stunning views of the Bosphorus.


Street Art: Wander through the streets of Karakoy and discover colorful murals and street art.


Trendy Cafes and Restaurants: Indulge in the local culinary scene, with numerous cafes and restaurants offering delicious Turkish dishes.
In addition to these attractions, Karakoy is also a great place to simply wander and soak up the neighborhood's unique atmosphere. Its charming streets, traditional architecture, and lively atmosphere make it a favorite spot for both locals and visitors alike.


Our Top Trending Istanbul Tours:
No matter how long you stay in Karakoy, you are sure to be captivated by its vibrant energy and historical charm. Plan a visit to this remarkable neighborhood and experience the best of Istanbul's cultural and culinary delights.
Attractions Details
| | |
| --- | --- |
| 📌 Address | Karaköy, Müeyyedzade, Beyoğlu/İstanbul, Türkiye |
| ⏰ Opening Hours | 24 Hours |
| 💸 Entrance Fee | Free |
Find it on google maps
Istanbul Attractions
Frequently asked questions
What is Karakoy known for?

Karakoy is known for its lively atmosphere, trendy cafes, and artistic scene. It's a hub for modern art galleries, boutique shops, and a vibrant food scene.
How can I get to Karakoy from Sultanahmet?

You can easily reach Karakoy from Sultanahmet by taking a short tram ride across the Galata Bridge or a scenic ferry ride from Eminonu.
What are the must-visit attractions in Karakoy?

Some must-visit attractions in Karakoy include the Istanbul Modern Museum, Karakoy Gulluoglu (famous for baklava), and the historic Karakoy Pier.
Is Karakoy a good place for shopping?

Yes, Karakoy is a fantastic place for shopping, especially if you're looking for unique, locally made goods, from clothing to art and design items.
Are there any famous street food stalls in Karakoy?

Yes, Karakoy is known for its street food culture. Be sure to try simit (Turkish sesame bread rings) from a street vendor or indulge in fresh seafood from one of the local eateries along the waterfront.