 Ambuluwawa Mountain Hill
Popular Hill In Kandy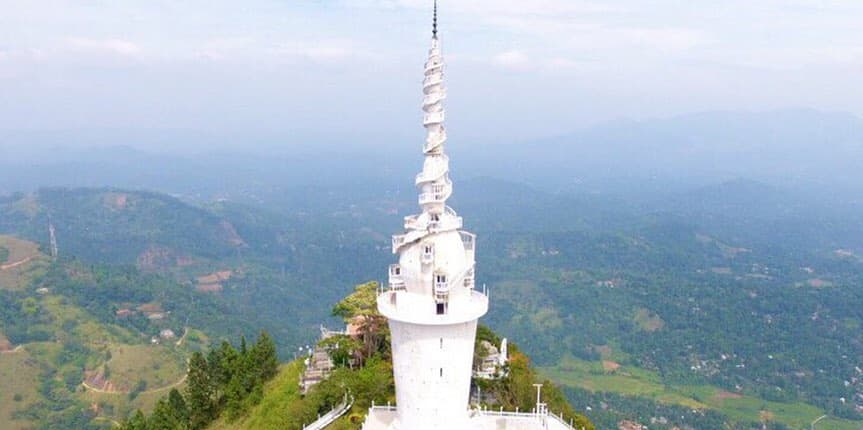 Ambuluwawa Mountain Hill
Popular Hill In Kandy
Attractions Details
| | |
| --- | --- |
| 📌 Address | Ambuluwawa Mountain Hill, Gampola, Sri Lanka |
| ⏰ Opening Hours | 8:30 AM - 6:00 PM |
| 💸 Entrance Fee | LKR 1,000 |
Find it on google maps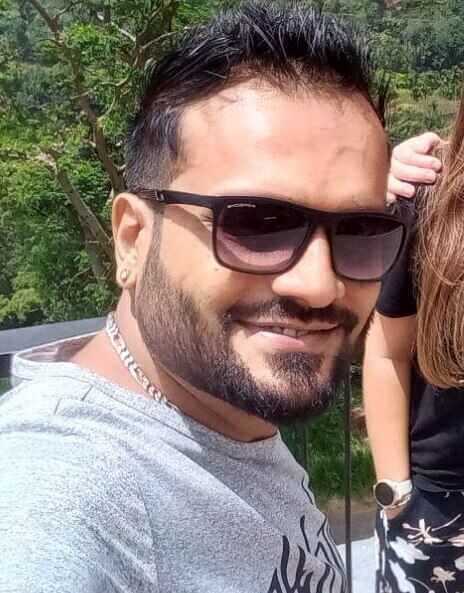 Krishan
Local tour guide
"For the best panoramic view at Ambuluwawa Mountain Hill in Kandy, head to the observation tower just before sunrise or during sunset. Don't forget your camera, as the soft golden light makes for stunning photographs!"
What is Ambuluwawa Mountain Hill?
Ambuluwawa Mountain Hill is a picturesque attraction located in Kandy, Sri Lanka. Situated on top of Ambuluwawa Hill, it stands at an impressive height of 1,100 meters above sea level. This mountain resort offers breathtaking views of the surrounding landscapes and a wide range of activities and attractions for visitors to enjoy.
History of Ambuluwawa Mountain Hill
The history of Ambuluwawa Mountain Hill dates back to ancient times. It was originally a place of worship for Buddhist monks, who sought tranquility and spiritual enlightenment in its serene surroundings. Over the years, the hill and its surrounding area became a popular spot for meditation and religious retreats.
In the early 2000s, the Sri Lankan government recognized the potential of Ambuluwawa Hill as a tourist attraction and decided to develop it into a mountain resort. They built a captivating tower, known as the Ambuluwawa Tower, which has become an iconic symbol of the area. Today, it attracts tourists from all over the world, seeking to experience its natural beauty and serene atmosphere.


Visit Ambuluwawa Mountain Hill on Our:
All-Inclusive
When planning your tours in Kandy don't forget to visit Ambuluwawa Mountain Hill.
Why is Ambuluwawa Mountain Hill Important?
Ambuluwawa Mountain Hill holds great importance for various reasons. Firstly, it is a significant tourist destination in Kandy, attracting a large number of visitors each year. The resort contributes significantly to the local economy and provides employment opportunities for the community.
Secondly, Ambuluwawa Mountain Hill is a place of cultural and religious significance. Many locals and tourists visit the hill to seek spiritual solace and connect with nature. It serves as a peaceful retreat away from the hustle and bustle of city life.
Lastly, Ambuluwawa Mountain Hill stands as a symbol of Sri Lanka's rich heritage and natural beauty. Its preservation and development showcase the country's commitment to sustainable tourism and environmental conservation.
Things to Do & See at Ambuluwawa Mountain Hill
Ambuluwawa Mountain Hill offers a plethora of attractions and activities for visitors to enjoy. Some of the most popular ones include:
The Ambuluwawa Tower: The Ambuluwawa Tower is a stunning architectural masterpiece that offers breathtaking panoramic views of the surrounding mountains and valleys. Visitors can climb to the top and marvel at the beauty of the landscape.


The Meditation Center: The Meditation Center provides a tranquil atmosphere for those seeking spiritual solace. Visitors can participate in meditation sessions, learn about Buddhist teachings, and enjoy the peaceful surroundings.


The Botanical Gardens: The Botanical Gardens at Ambuluwawa Mountain Hill are a treat for nature lovers. They are home to a vast collection of exotic plants, flowers, and trees, creating a stunning display of colorful flora.


The Mini Zoo: The Mini Zoo is a delightful attraction for animal enthusiasts. It houses a variety of animals, including birds, monkeys, and deer, providing an opportunity for visitors to observe and learn about local wildlife.


The Adventure Park: The Adventure Park offers thrilling activities such as zip-lining and trekking, allowing visitors to experience the adrenaline rush amidst the natural beauty of Ambuluwawa Mountain Hill.
In addition to these attractions, Ambuluwawa Mountain Hill also features beautifully landscaped gardens, picnic spots, and a restaurant serving delicious local cuisine. It is a perfect destination for nature lovers, adventure enthusiasts, and those seeking a peaceful escape.
Our Top Trending Kandy Tours:
All-Inclusive

Kandy Instagram Tour: The Most Famous Spots

All-Inclusive

Polonnaruwa Unesco Ancient City And Elephant Safari Adventure

All-Inclusive

Sri Lanka Ultimate Ambuluwawa Tower And Hike Experience
Ambuluwawa Mountain Hill is a captivating and enchanting attraction in Kandy. Its serene surroundings, diverse attractions, and cultural significance make it a must-visit destination for anyone seeking a unique and memorable experience in Sri Lanka.
Attractions Details
| | |
| --- | --- |
| 📌 Address | Ambuluwawa Mountain Hill, Gampola, Sri Lanka |
| ⏰ Opening Hours | 8:30 AM - 6:00 PM |
| 💸 Entrance Fee | LKR 1,000 |
Find it on google maps
Kandy Attractions
Frequently asked questions
What is Ambuluwawa Mountain Hill known for?

Ambuluwawa Mountain Hill is known for its stunning panoramic views, diverse flora and fauna, and a unique multi-religious complex at the summit.
How do I reach Ambuluwawa Mountain Hill?

You can reach Ambuluwawa Mountain Hill by road. It's located near the town of Gampola in Sri Lanka's Central Province, and there are signposts guiding you to the hill.
What can I see at the summit of Ambuluwawa Mountain Hill?

At the summit, you'll find a tower that offers breathtaking 360-degree views of the surrounding landscape. Additionally, there's a diverse forest reserve and a religious complex featuring a Buddhist stupa, a Hindu kovil, a Christian church, and an Islamic mosque.
Are there any hiking trails at Ambuluwawa Mountain Hill?

Yes, there are hiking trails that lead you through the lush forest on the hill. It's a great place for nature enthusiasts and hikers to explore the local biodiversity.
Is Ambuluwawa Mountain Hill a religious site?

Yes, it's considered a multi-religious site due to the presence of religious structures from various faiths at the summit. Visitors are encouraged to respect the religious significance of the place.