 Fisherman's Village
Popular Village In Koh Samui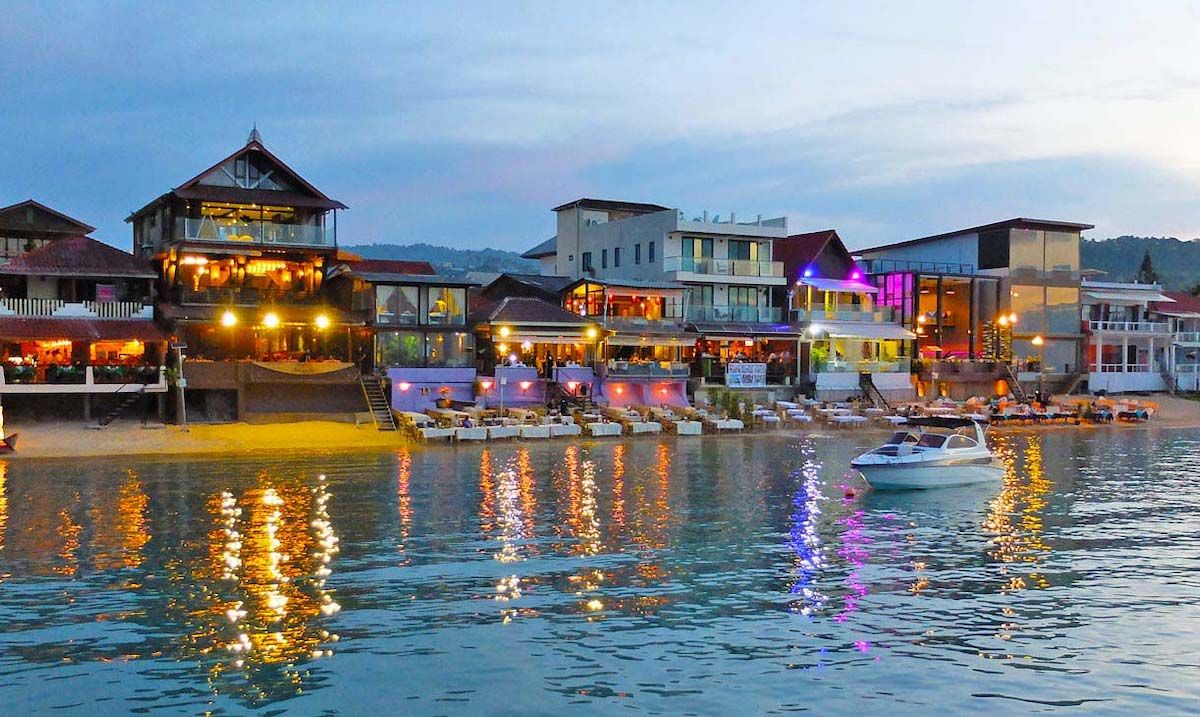 Fisherman's Village
Popular Village In Koh Samui
Attractions Details
| | |
| --- | --- |
| 📌 Address | H25J+MJ6 Thanon Laan Thong Tambon Bo Put, Amphoe Ko Samui, Chang Wat Surat Thani 84320, Thailand |
| ⏰ Opening Hours | 8:00 AM - 5:00 PM |
| 💸 Entrance Fee | Free |
Find it on google maps
What is Fisherman's Village?
Fisherman's Village is a charming and picturesque attraction located in Koh Samui, Thailand. Situated on the northeastern coast of the island, this village offers a unique blend of traditional Thai culture and modern amenities. With its quaint streets, vibrant markets, and stunning beachfront, Fisherman's Village is a must-visit destination for travelers.
History of Fisherman's Village
The history of Fisherman's Village dates back to the 19th century when it was a thriving fishing community. The village served as a hub for local fishermen who would bring in their daily catch to be sold. Over the years, the village has evolved into a popular tourist spot while still retaining its traditional charm. Today, Fisherman's Village is home to an array of trendy restaurants, boutique shops, and lively entertainment venues.
When planning your tours in Koh Samui don't forget to visit Fisherman's Village.


Visit Fisherman's Village on Our:
All-Inclusive

Koh Samui Instagram Tour: The Most Famous Spots

Get ready for an unforgettable adventure on our Koh Samui Instagram Tour! We'll take you to the most photogenic locations on the island, so you can capture stunning photos to share with your friends and followers.Your day will start with a private pick up straight from your hotel by one of our a
Why is Fisherman's Village Important?
Fisherman's Village holds great importance for the local community and tourists alike. Firstly, it is a significant cultural landmark, showcasing the traditional way of life of the island's inhabitants. Secondly, it plays a vital role in the local economy, attracting tourists from all over the world and contributing to the livelihoods of many residents. Finally, Fisherman's Village is a symbol of Koh Samui's rich heritage and serves as a reminder of the island's deep-rooted connection to the sea.
Things to Do & See at Fisherman's Village
Explore the Walking Street Market: Every Friday night, the streets of Fisherman's Village come alive with a vibrant night market. Visitors can immerse themselves in the bustling atmosphere, browse through a variety of stalls selling local handicrafts, clothing, and souvenirs, and sample delicious street food.


Indulge in a Culinary Delight: Fisherman's Village is renowned for its diverse dining scene. From authentic Thai cuisine to international flavors, visitors can savor a wide range of culinary delights at the village's numerous restaurants and beachfront cafes.


Relax on Bophut Beach: Located just steps away from the village, Bophut Beach is a tranquil oasis perfect for sunbathing, swimming, or simply enjoying a leisurely stroll along the shore. The beach offers stunning views of the turquoise waters and is lined with palm trees, creating a serene and picturesque setting.


Visit the Big Buddha Temple: Situated nearby, the Big Buddha Temple is a significant religious site that attracts visitors with its towering 12-meter golden statue of Buddha. The temple offers breathtaking panoramic views of Koh Samui's coastline and is a place of peace and contemplation.
With its captivating blend of history, culture, and natural beauty, Fisherman's Village is a captivating destination that promises an unforgettable experience for all who visit.
Our Top Trending Koh Samui Tours:
Whether you're seeking relaxation, exploration, or a taste of authentic Thai hospitality, this charming village has something to offer everyone.
Attractions Details
| | |
| --- | --- |
| 📌 Address | H25J+MJ6 Thanon Laan Thong Tambon Bo Put, Amphoe Ko Samui, Chang Wat Surat Thani 84320, Thailand |
| ⏰ Opening Hours | 8:00 AM - 5:00 PM |
| 💸 Entrance Fee | Free |
Find it on google maps
Frequently asked questions
Where is Fisherman's Village located in Koh Samui?

Fisherman's Village, also known as Bophut Fisherman's Village, is situated on the northern coast of Koh Samui, one of Thailand's popular islands. It's located near Bophut Beach.
What makes Fisherman's Village a popular attraction in Koh Samui?

Fisherman's Village is famous for its charming atmosphere, lined with rustic buildings that house boutique shops, restaurants, and bars. It's a great place to explore local culture, shop for souvenirs, and dine by the sea.
Is there a specific time to visit Fisherman's Village for the best experience?

Evenings are the best time to visit Fisherman's Village. On Fridays, the area hosts the Fisherman's Village Walking Street Market, where you can enjoy street food, live music, and shop for handicrafts. The market creates a lively and festive atmosphere.
What types of cuisine can visitors expect to find at Fisherman's Village?

Fisherman's Village offers a diverse range of dining options, including Thai cuisine, fresh seafood, international dishes, and fusion cuisine. You can enjoy everything from street food stalls to upscale restaurants.
Is Fisherman's Village a good place for beachfront relaxation?

Yes, Fisherman's Village is located by the sea, so visitors can enjoy a stroll along Bophut Beach, relax on the sandy shores, or watch beautiful sunsets. Some beachfront restaurants and bars offer loungers and seaside dining.