 Wat Plai Laem
Popular Temple In Koh Samui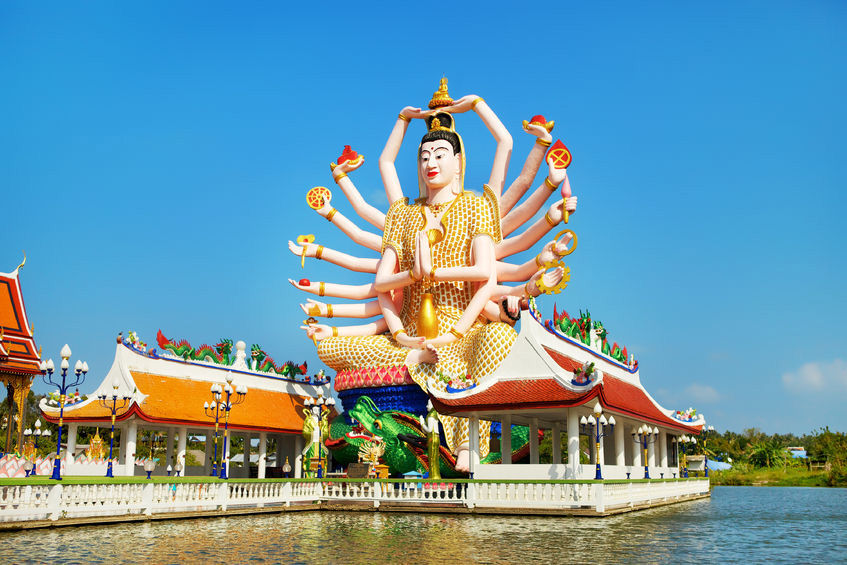 Wat Plai Laem
Popular Temple In Koh Samui
Attractions Details
| | |
| --- | --- |
| 📌 Address | Wat Plai Laem, Road 4171, Thailand, ตำบล บ่อผุด อำเภอเกาะสมุย สุราษฎร์ธานี 84320, Thailand |
| ⏰ Opening Hours | 8:00 AM - 5:00 PM |
| 💸 Entrance Fee | Free |
Find it on google maps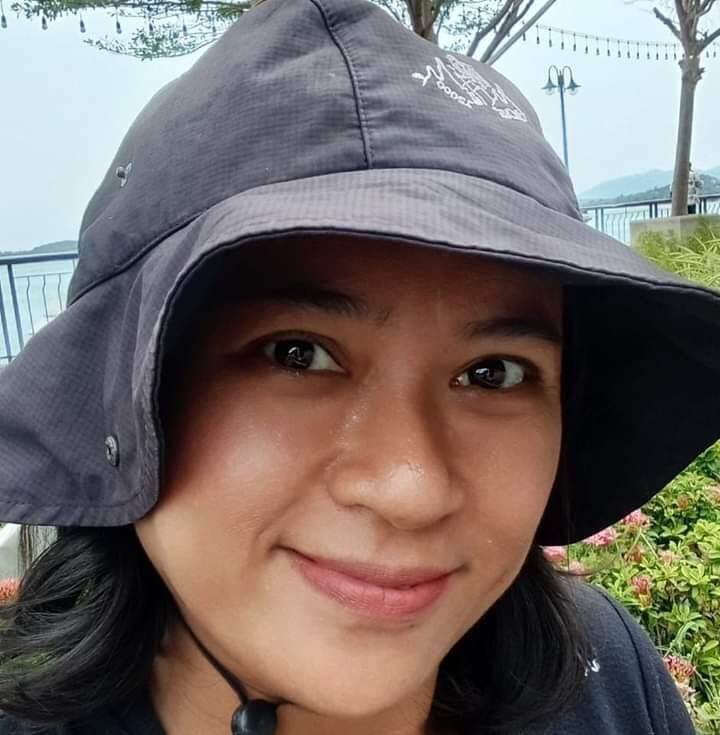 Parly
Local tour guide
"When visiting Wat Plai Laem in Koh Samui, make sure to arrive early in the morning to beat the crowds and have a peaceful experience exploring the stunning statues and serene atmosphere. Don't forget to bring a small offering of flowers or fruits to respectfully place at the shrines and participate in the local customs."
What is Wat Plai Laem?
Wat Plai Laem is a Buddhist temple located in Koh Samui, Thailand. Situated near the coast, this temple offers breathtaking views of the surrounding area, including the ocean and neighboring islands. With its stunning architecture and serene atmosphere, Wat Plai Laem is a must-visit attraction for those seeking a spiritual and cultural experience.
History of Wat Plai Laem
The history of Wat Plai Laem dates back to recent times. Construction of the temple began in 2004 and was completed in 2009. It was built to honor the Chinese goddess of compassion and mercy, Guanyin, and the Thai goddess of compassion, Phra Mae Kuan-Im. The temple's design and artwork pay homage to both Chinese and Thai traditions, creating a unique fusion of cultures.

When planning your tours in Koh Samui don't forget to visit Wat Plai Laem.


Visit Wat Plai Laem on Our:
All-Inclusive
Why is Wat Plai Laem Important?
Wat Plai Laem holds great importance to the local community and visitors alike. It serves as a place of worship and reflection, allowing individuals to connect with their spirituality and find inner peace. Additionally, the temple is a symbol of the harmonious coexistence of different cultures in Thailand, highlighting the country's cultural diversity and inclusivity.
Things to See & Do at Wat Plai Laem
There are several attractions within Wat Plai Laem that visitors can explore. Some of the highlights include:
The Guanyin Statue: The centerpiece of the temple is a magnificent statue of Guanyin, standing at 18 meters tall. The statue's multiple arms represent different aspects of compassion and are adorned with intricate details.


The Thai Architecture: The temple's buildings showcase exquisite Thai architecture, with vibrant colors, intricate carvings, and ornate decorations. Visitors can admire the intricate craftsmanship and learn about traditional Thai design.


The Prayer Hall: The prayer hall is a serene space where visitors can offer their prayers and make offerings. The interior is adorned with beautiful murals depicting Buddhist teachings and stories.


The Lotus Pond: Surrounding the temple is a peaceful lotus pond, which adds to the tranquil ambiance of the place. Visitors can feed the fish in the pond and make a wish for good luck and prosperity.
In addition to these attractions, Wat Plai Laem also hosts various cultural events and festivals throughout the year, providing visitors with an opportunity to witness traditional rituals and performances.
Wat Plai Laem is a place of beauty, spirituality, and cultural significance. Its stunning architecture, serene atmosphere, and unique blend of Chinese and Thai traditions make it a must-visit attraction in Koh Samui.
Our Top Trending Koh Samui Tours:
Whether seeking spiritual enlightenment or simply immersing oneself in the rich cultural heritage of Thailand, a visit to Wat Plai Laem will surely captivate the hearts and minds of all who experience it.
Attractions Details
| | |
| --- | --- |
| 📌 Address | Wat Plai Laem, Road 4171, Thailand, ตำบล บ่อผุด อำเภอเกาะสมุย สุราษฎร์ธานี 84320, Thailand |
| ⏰ Opening Hours | 8:00 AM - 5:00 PM |
| 💸 Entrance Fee | Free |
Find it on google maps
Frequently asked questions
What is Wat Plai Laem?

Wat Plai Laem is a Buddhist temple located in the northern part of Koh Samui. It is known for its stunning architecture and its prominent features, including an 18-arm statue of Guanyin, the Goddess of Mercy, and a large laughing Buddha statue.
What is the significance of the 18-arm Guanyin statue at Wat Plai Laem?

The 18-arm Guanyin statue is a symbol of compassion and mercy in Buddhism. Each of the statue's 18 arms represents a specific Buddhist virtue or teaching, making it a significant and revered icon for worshippers.
What can visitors expect to see at Wat Plai Laem?

Visitors to Wat Plai Laem can explore the temple grounds, admire the intricate architecture, and pay respects at the Guanyin and laughing Buddha statues. The temple is surrounded by a peaceful lake where visitors can feed fish, which is considered an act of merit.
Are there any guidelines or rules for visitors at Wat Plai Laem?

Visitors are expected to dress modestly when visiting the temple. It's customary to cover shoulders and knees out of respect for the religious and cultural significance. Additionally, removing shoes before entering temple buildings is customary.
Is there an entrance fee to visit Wat Plai Laem?

Generally, there is no entrance fee to visit Wat Plai Laem, but donations to support the temple's maintenance and upkeep are appreciated.