 Wat Ratchathammaram (Wat Sila Ngu)
Wat Ratchathammaram (Wat Sila Ngu)
Popular Temple In Koh Samui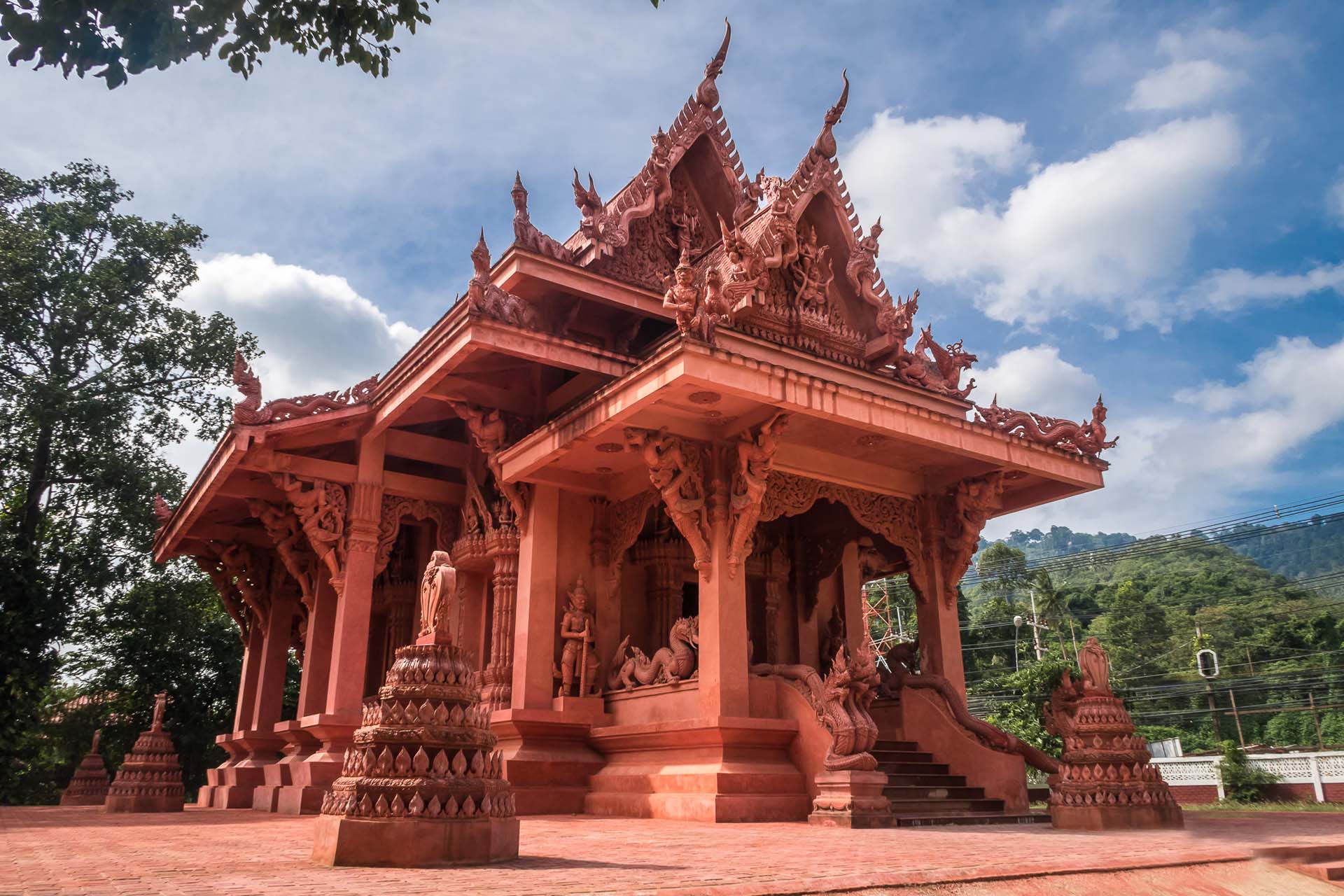 Wat Ratchathammaram (Wat Sila Ngu)
Popular Temple In Koh Samui
Attractions Details
| | |
| --- | --- |
| 📌 Address | วัดพระ​ธาตุศิลางู ตำบล บ่อผุด Amphoe Ko Samui, Chang Wat Surat Thani 84320, Thailand |
| ⏰ Opening Hours | 8:00 AM - 5:00 PM |
| 💸 Entrance Fee | Free |
Find it on google maps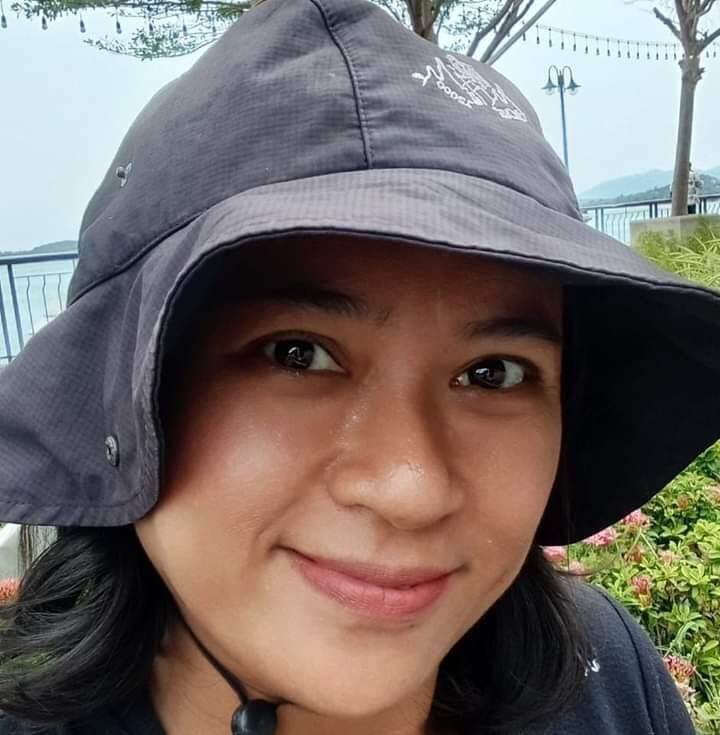 Parly
Local tour guide
"To truly appreciate the architectural beauty of Wat Ratchathammaram, visit early in the morning when the temple is bathed in soft golden light, offering a serene and peaceful ambiance. Don't forget to explore the hidden meditation caves nestled within the temple complex, a tranquil spot where you can experience a moment of serenity away from the crowds."
What is Wat Ratchathammaram (Wat Sila Ngu)?
Wat Ratchathammaram, also known as Wat Sila Ngu, is a stunning temple located in Koh Samui, Thailand. Situated in a serene setting, the temple offers breathtaking views of the surrounding landscape. It is a must-visit attraction for those seeking a spiritual and cultural experience.
History of Wat Ratchathammaram (Wat Sila Ngu)
The history of Wat Ratchathammaram dates back many years. Originally built as a place of worship and learning, the temple has served as a spiritual and educational center for the local community. Over time, it has become an important landmark in Koh Samui, attracting visitors from all over the world.
When planning your tours in Koh Samui don't forget to visit Wat Sila Ngu.


Visit Wat Ratchathammaram (Wat Sila Ngu) on Our:
All-Inclusive
Why is Wat Ratchathammaram (Wat Sila Ngu) Important?
Wat Ratchathammaram holds great significance for the local community and visitors alike. It is an important cultural and religious site, offering a glimpse into Thailand's rich heritage and traditions. The temple serves as a place of worship and reflection, providing a peaceful sanctuary for spiritual seekers.
Things to Do & See at Wat Ratchathammaram (Wat Sila Ngu)
Explore the Temple Grounds: Take a leisurely stroll through the temple grounds, admiring the intricate architecture and beautifully landscaped gardens.


Visit the Main Temple: Step inside the main temple building and witness the ornate decorations, intricate murals, and golden statues that adorn the interior.


Pay respects at the Buddha Shrine: Offer your prayers and pay respects at the Buddha shrine, a place of reverence and tranquility.


Participate in a Meditation Session: Join a meditation session led by experienced monks and experience a moment of inner peace and mindfulness.


Attend a Cultural Event: Check the temple's calendar for cultural events such as traditional dance performances or religious ceremonies, and immerse yourself in the vibrant local culture.
With its rich history, serene atmosphere, and cultural significance, Wat Ratchathammaram (Wat Sila Ngu) offers visitors a unique and memorable experience.
Our Top Trending Koh Samui Tours:
Whether you are seeking spiritual enlightenment, cultural exploration, or simply a moment of tranquility, this temple is a must-visit attraction in Koh Samui.
Attractions Details
| | |
| --- | --- |
| 📌 Address | วัดพระ​ธาตุศิลางู ตำบล บ่อผุด Amphoe Ko Samui, Chang Wat Surat Thani 84320, Thailand |
| ⏰ Opening Hours | 8:00 AM - 5:00 PM |
| 💸 Entrance Fee | Free |
Find it on google maps
Koh Samui Attractions
Frequently asked questions
What is Wat Ratchathammaram, also known as Wat Sila Ngu?

Wat Ratchathammaram, commonly known as Wat Sila Ngu, is a Buddhist temple located on the island of Koh Samui. It is renowned for its serene and picturesque setting, making it a popular destination for visitors seeking spiritual experiences and tranquility.
What makes Wat Sila Ngu unique compared to other temples in Koh Samui?

Wat Sila Ngu is distinct because it is perched on a rocky promontory overlooking the sea, offering breathtaking ocean views. The temple's location makes it an ideal spot for meditation and reflection.
What are the main features of Wat Sila Ngu?

The temple features a golden sitting Buddha statue known as "Luang Pho Daeng." Visitors can explore the temple grounds, which include meditation spots, intricate Thai architecture, and statues depicting Buddhist mythology.
Are there any guidelines or rules for visitors at Wat Sila Ngu?

Visitors are encouraged to dress modestly when visiting the temple out of respect for the religious and cultural significance. Additionally, it's customary to remove shoes before entering temple buildings.
Is there an entrance fee to visit Wat Sila Ngu?

Generally, there is no entrance fee to visit Wat Sila Ngu, but donations to support the temple's upkeep and maintenance are appreciated.