 Krabi Town
Popular Town In Krabi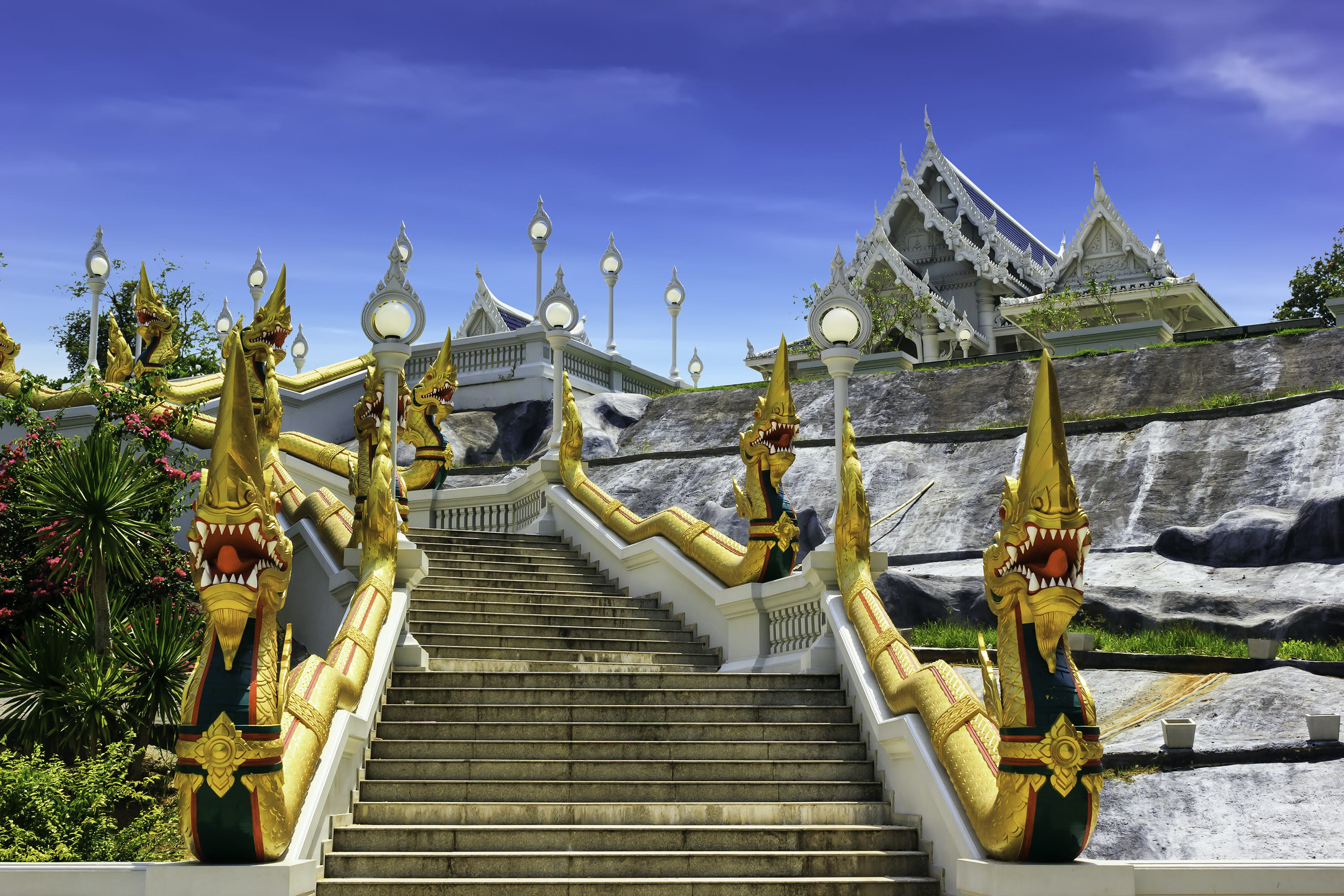 Krabi Town
Popular Town In Krabi
Attractions Details
| | |
| --- | --- |
| 📌 Address | Pak Nam, Mueang Krabi District, Krabi 81000, Thailand |
| ⏰ Opening Hours | 8:00 AM - 5:00 PM |
| 💸 Entrance Fee | Free |
Find it on google maps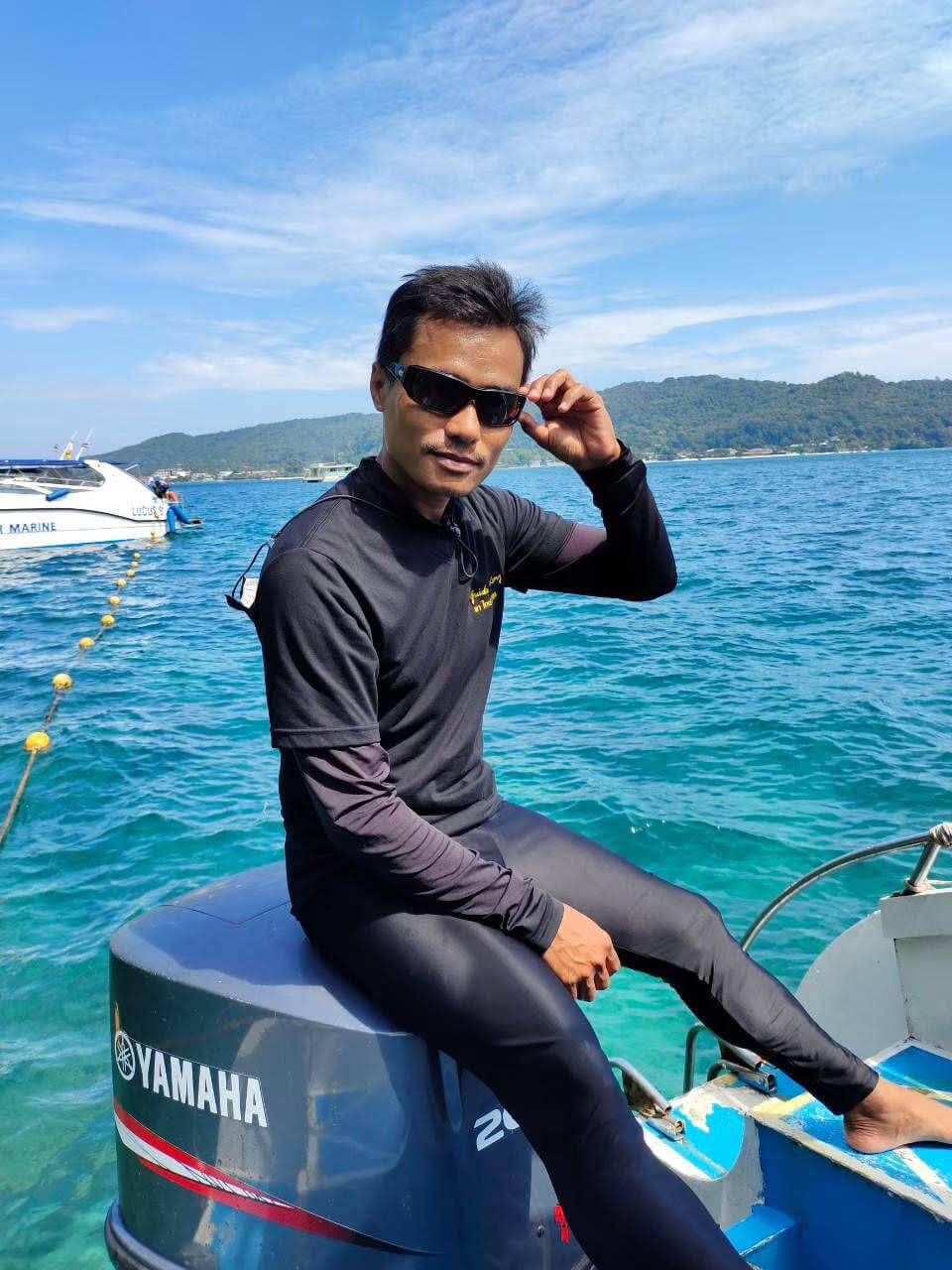 Dew
Local tour guide
"For the best local experience in Krabi Town, head to the night market on weekends where you can savor a variety of authentic Thai street food and shop for unique handmade souvenirs. Don't miss the opportunity to explore the hidden gem of Khao Khanab Nam, the iconic limestone cliffs that provide stunning views of the town and the Andaman Sea."
What is Krabi Town?
Krabi Town is a charming coastal town located in the Krabi Province of Thailand. Nestled along the Andaman Sea, it serves as the provincial capital and is a vibrant hub for both locals and tourists. With its rich cultural heritage, stunning natural landscapes, and warm hospitality, Krabi Town offers a memorable experience for visitors.
History of Krabi Town
The history of Krabi Town dates back centuries, with evidence of human settlements found in the region dating back to prehistoric times. Over the centuries, the town has been influenced by various cultures, including Malay, Chinese, and Indian. It has served as a trading port and played a significant role in the region's maritime trade. Today, Krabi Town showcases its historical roots through its architecture, traditional markets, and cultural festivals.
When planning your tours in Krabi don't forget to visit Krabi Town.
Visit Krabi Town on Our:
All-Inclusive

Krabi Highlight Tour: The Top 5 Spots

Welcome to Krabi, one of Thailand's most famous provinces that has the most stunning scenery imaginable: beautiful white beaches that stretch on for miles, ...
Why is Krabi Town Important?
Krabi Town holds great importance for both locals and tourists. Firstly, it serves as the gateway to the stunning islands and beaches of the Krabi Province, such as Railay Beach and Phi Phi Islands. Secondly, it offers a glimpse into the local Thai way of life, with its bustling markets, authentic street food, and traditional temples. Lastly, Krabi Town is a crucial economic and administrative center for the province, contributing to its growth and development.
Things to Do & See in Krabi Town
Tiger Cave Temple: Explore the iconic Tiger Cave Temple, known for its panoramic views and a challenging climb up the 1,237 steps to the summit. Discover ancient Buddhist relics and soak in the peaceful atmosphere.


Krabi Night Market: Immerse yourself in the vibrant atmosphere of the Krabi Night Market. Sample delicious street food, shop for local handicrafts, and enjoy live music and cultural performances.


Khao Khanab Nam Caves: Embark on a boat trip to the impressive Khao Khanab Nam Caves, located at the mouth of the Krabi River. Marvel at the stunning limestone formations and visit the small museum to learn about the area's geological and historical significance.


Emerald Pool: Take a refreshing dip in the Emerald Pool, a natural hot spring surrounded by lush jungle. The crystal-clear waters are said to have healing properties, making it a popular spot for relaxation.


Four Islands Tour: Join a Four Islands Tour and visit the breathtaking islands of Phra Nang Cave Beach, Chicken Island, Tup Island, and Poda Island. Snorkel in vibrant coral reefs and soak up the sun on pristine beaches.
In addition to these attractions, Krabi Town offers a wide range of accommodation options, from luxurious resorts to budget-friendly guesthouses. Visitors can also indulge in delicious seafood, explore local markets, and witness traditional Thai dance performances.
Our Top Trending Krabi Tours:
All-Inclusive

Krabi Iconic Tour: The Legendary Spots
With its picturesque landscapes, cultural heritage, and warm hospitality, Krabi Town is an unforgettable destination that will captivate the hearts of all who visit.
Attractions Details
| | |
| --- | --- |
| 📌 Address | Pak Nam, Mueang Krabi District, Krabi 81000, Thailand |
| ⏰ Opening Hours | 8:00 AM - 5:00 PM |
| 💸 Entrance Fee | Free |
Find it on google maps
Krabi Attractions
Frequently asked questions
What are the top attractions in Krabi Town?

Some of the top attractions in Krabi Town include the Tiger Cave Temple, Krabi Riverside Walk, and the Weekend Night Market.
How do I get to Krabi Town from Krabi Airport?

You can take a taxi or a shared minivan from Krabi Airport to Krabi Town. The journey takes around 15-20 minutes.
What is the best time to visit Krabi Town?

The best time to visit Krabi Town is during the dry season, which is from November to April. The weather is pleasant and ideal for exploring the town and its attractions.
Are there any good restaurants in Krabi Town?

Yes, there are several good restaurants in Krabi Town that offer a variety of cuisines, including Thai, seafood, and international dishes. Some popular options include Gecko Cabane, May & Mark's House, and The Hilltop.
What are some recommended activities to do in Krabi Town?

Some recommended activities in Krabi Town include visiting the Emerald Pool and Hot Springs, taking a longtail boat tour to nearby islands like Koh Hong or Koh Poda, and exploring the local markets and temples.