 Estanquillo Museum
Popular Museum In Mexico City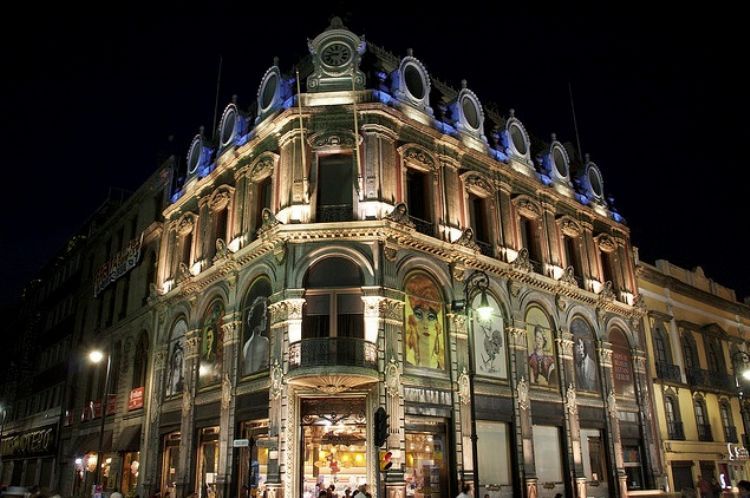 Estanquillo Museum
Popular Museum In Mexico City
Attractions Details
| | |
| --- | --- |
| 📌 Address | Isabel La Católica 26, Centro Histórico de la Cdad. de México, Centro, Cuauhtémoc, 06000 Ciudad de México, CDMX, Mexico |
| ⏰ Opening Hours | 10:00 AM - 6:00 PM |
| 💸 Entrance Fee | Free |
Find it on google maps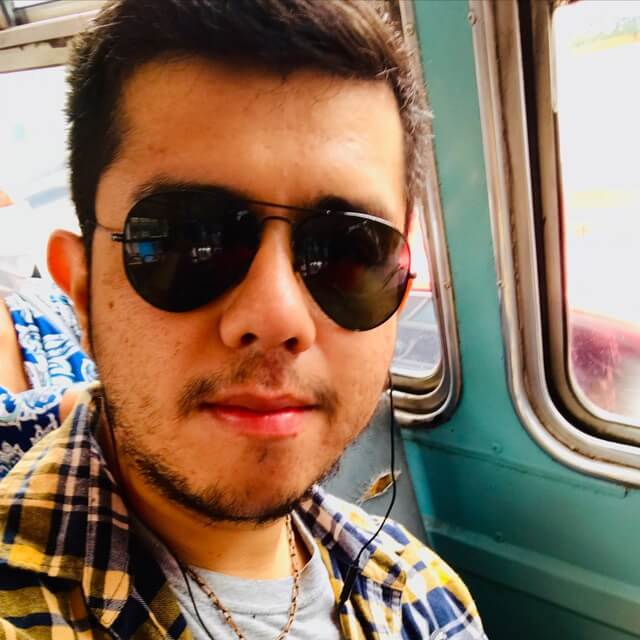 Julio
Local tour guide
"Don't miss the hidden gem on the second floor of the Estanquillo Museum - a collection of Frida Kahlo's personal letters and sketches, providing a rare glimpse into the artist's mind. Make sure to visit during weekdays to avoid crowds and fully immerse yourself in the intimate, eclectic atmosphere of this unique museum."
What is Estanquillo Museum?
The Estanquillo Museum is a unique cultural attraction located in the heart of Mexico City. It is a museum dedicated to the preservation and exhibition of popular and contemporary Mexican art and culture. The museum showcases a wide range of artwork, artifacts, and memorabilia that reflects the diverse and vibrant history of Mexico.
History of Estanquillo Museum
The history of Estanquillo Museum dates back to the early 20th century. The building that houses the museum was originally a traditional "estanquillo," or a small neighborhood store, selling a variety of everyday items. Over time, the store owner, Carlos Monsiváis, began to collect and display various objects that represented Mexican popular culture. His collection grew to include everything from vintage posters and photographs to comic books and toys.
In 2006, the estanquillo was transformed into a museum, preserving Monsiváis' collection and making it accessible to the public. Today, the Estanquillo Museum stands as a testament to Monsiváis' passion for Mexican culture and his commitment to preserving its rich heritage.

When planning your tours in Mexico city don't forget to visit Estanquillo Museum.


Visit Estanquillo Museum on Our:
All-Inclusive
Why is Estanquillo Museum Important?
The Estanquillo Museum holds great significance for Mexico City and its people. Firstly, it serves as a cultural hub, promoting and celebrating Mexican art and culture. The museum's collection provides visitors with a deeper understanding of the country's history and its vibrant artistic traditions.
Secondly, the Estanquillo Museum plays a vital role in preserving and conserving Mexico's popular culture. It serves as a repository for artifacts that might otherwise be lost or forgotten, ensuring that future generations have access to these important cultural treasures.
Lastly, the Estanquillo Museum is a tribute to Carlos Monsiváis and his dedication to Mexican popular culture. It serves as a reminder of his invaluable contributions and legacy, inspiring visitors to appreciate and embrace the cultural richness of Mexico.
Things to Do & See at Estanquillo Museum
The Estanquillo Museum offers a wide range of exhibits and activities for visitors to enjoy. Some of the highlights include:
Art Exhibitions: The museum hosts rotating exhibits that showcase various forms of Mexican art, including paintings, sculptures, photographs, and installations.


Mexican Popular Culture: Explore the rich history of Mexican popular culture through displays of vintage posters, comic books, toys, and other memorabilia.


Temporary Exhibitions: The museum frequently hosts temporary exhibitions that focus on specific themes, artists, or cultural movements, providing visitors with fresh and exciting experiences.


Events and Workshops: The Estanquillo Museum regularly organizes events, workshops, and educational programs that allow visitors to engage with Mexican art and culture in a hands-on and interactive way.
Visitors to the Estanquillo Museum can also enjoy the museum's cozy café, which offers a variety of refreshments and snacks, perfect for a leisurely break during the visit.
Our Top Trending Mexico City Tours:
All-Inclusive

Mexico City Chapultepec Tour: The Magic Castle

All-Inclusive

Mexico City Basaltic Prisms Tour: The Magical Fountains

All-Inclusive

Mexico City Tepoztlán Tour: Ancient Ruins and Local Charms
The Estanquillo Museum is a must-visit attraction for anyone interested in exploring the rich cultural heritage of Mexico. Its extensive collection, engaging exhibits, and commitment to preserving Mexican popular culture make it an enriching and memorable experience for visitors of all ages.
Attractions Details
| | |
| --- | --- |
| 📌 Address | Isabel La Católica 26, Centro Histórico de la Cdad. de México, Centro, Cuauhtémoc, 06000 Ciudad de México, CDMX, Mexico |
| ⏰ Opening Hours | 10:00 AM - 6:00 PM |
| 💸 Entrance Fee | Free |
Find it on google maps
Mexico City Attractions
Frequently asked questions
What is the Estanquillo Museum?

The Estanquillo Museum is a museum located in Mexico City that showcases a collection of art and cultural artifacts.
What kind of art can be found at the Estanquillo Museum?

The museum houses a diverse collection of art, including paintings, sculptures, photographs, and graphic art.
Who founded the Estanquillo Museum?

The Estanquillo Museum was founded by Carlos Monsiváis, a renowned Mexican writer and critic.
What is the significance of the museum's name, Estanquillo?

Estanquillo refers to small stores or shops that used to sell a variety of items, including newspapers, magazines, and curiosities. The museum aims to recreate the atmosphere of these traditional estanquillos.
Are there any temporary exhibitions at the Estanquillo Museum?

Yes, the museum regularly hosts temporary exhibitions that explore different themes and showcase works by contemporary artists.