 Palacio de Mineria
Popular Palace In Mexico City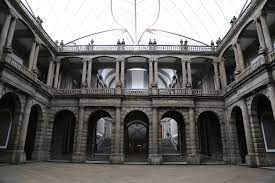 Palacio de Mineria
Popular Palace In Mexico City
Attractions Details
| | |
| --- | --- |
| 📌 Address | C. de Tacuba 5, Centro Histórico de la Cdad. de México, Centro, Cuauhtémoc, 06000 Ciudad de México, CDMX, Mexico |
| ⏰ Opening Hours | 10:00 AM - 5:30 PM |
| 💸 Entrance Fee | Free |
Find it on google maps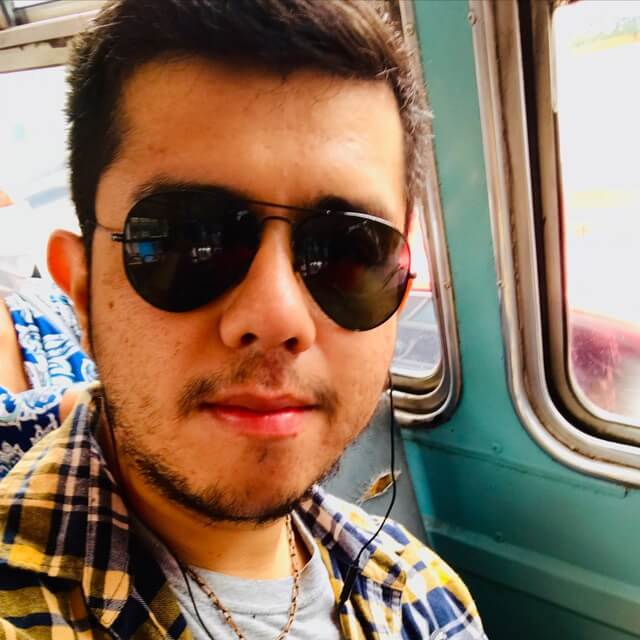 Julio
Local tour guide
"Avoid the crowds and visit Palacio de Mineria during weekdays, preferably in the morning. This way, you'll have a better chance to admire the stunning neoclassical architecture and explore the hidden corners of this historical gem without feeling rushed."
What is Palacio de Mineria?
Palacio de Mineria is a historic building located in the heart of Mexico City. It is an architectural gem that showcases the neoclassical style and is considered one of the most iconic landmarks in the city.
History of Palacio de Mineria
The history of Palacio de Mineria dates back to the late 18th century when it was commissioned by the Spanish Crown. It was originally built to house the Royal School of Mines, which aimed to educate individuals in the field of mining. The construction of the palace took several years and was completed in 1813.

When planning your tours in Mexico City don't forget to visit Palacio de Minera.


Visit Palacio de Mineria on Our:
All-Inclusive
Why is Palacio de Mineria Important?
Palacio de Mineria holds great importance both historically and culturally. It is a testament to the rich heritage of Mexico and the significance of mining in the country's past. The palace is also an architectural marvel, showcasing the grandeur and elegance of the neoclassical style. It stands as a symbol of Mexico's cultural identity and serves as a reminder of its colonial past.
Things to do & see at Palacio de Mineria
Architecture: Marvel at the stunning neoclassical architecture of Palacio de Mineria. Admire the intricate details, elegant columns, and majestic facade that make this building a true masterpiece.


Exhibitions: Explore the various exhibitions held within the palace. Learn about the history of mining in Mexico through informative displays and artifacts that highlight the importance of this industry.


Events and Conferences: Palacio de Mineria is a popular venue for conferences, exhibitions, and cultural events. Attend a lecture or seminar to expand your knowledge or immerse yourself in the vibrant atmosphere during a cultural event.


Photography: Capture the beauty of the palace with your camera. The grandeur of Palacio de Mineria provides the perfect backdrop for stunning photographs.


Exploring the Surroundings: Palacio de Mineria is located in the historic center of Mexico City, making it an ideal starting point for exploring the city's other attractions. Take a stroll through the nearby streets and discover the vibrant atmosphere, charming cafes, and iconic landmarks.
Our Top Trending Mexico City Tours:
All-Inclusive

Mexico City Xochimilco Coyoacan Tour: The Floating Gardens

All-Inclusive

Mexico City Tepoztlán Tour: Ancient Ruins and Local Charms

All-Inclusive

Mexico City Wine Tour: Hidden Valley Vineyards
Palacio de Mineria is a must-visit attraction for history enthusiasts, architecture lovers, and anyone interested in Mexico's rich cultural heritage. Immerse yourself in the grandeur of this neoclassical masterpiece and discover the stories it holds within its walls.
Attractions Details
| | |
| --- | --- |
| 📌 Address | C. de Tacuba 5, Centro Histórico de la Cdad. de México, Centro, Cuauhtémoc, 06000 Ciudad de México, CDMX, Mexico |
| ⏰ Opening Hours | 10:00 AM - 5:30 PM |
| 💸 Entrance Fee | Free |
Find it on google maps
Frequently asked questions
Where is Palacio de Mineria located?

Palacio de Mineria is located in Mexico City.



What is the history of Palacio de Mineria?

Palacio de Mineria was built in the late 18th century as the School of Mines and later became a symbol of Mexican architecture.



What can visitors see at Palacio de Mineria?

Visitors can see a stunning neoclassical facade, a beautiful courtyard, and exhibitions related to mining and engineering.



Are there any guided tours available at Palacio de Mineria?

Yes, guided tours are available for visitors who want to learn more about the history and architecture of the building.



Is there an entrance fee to visit Palacio de Mineria?

Yes, there is an entrance fee, but it is usually very affordable. Students and seniors may have discounted rates.