 Painted Ladies
Popular photo spot in San Francisco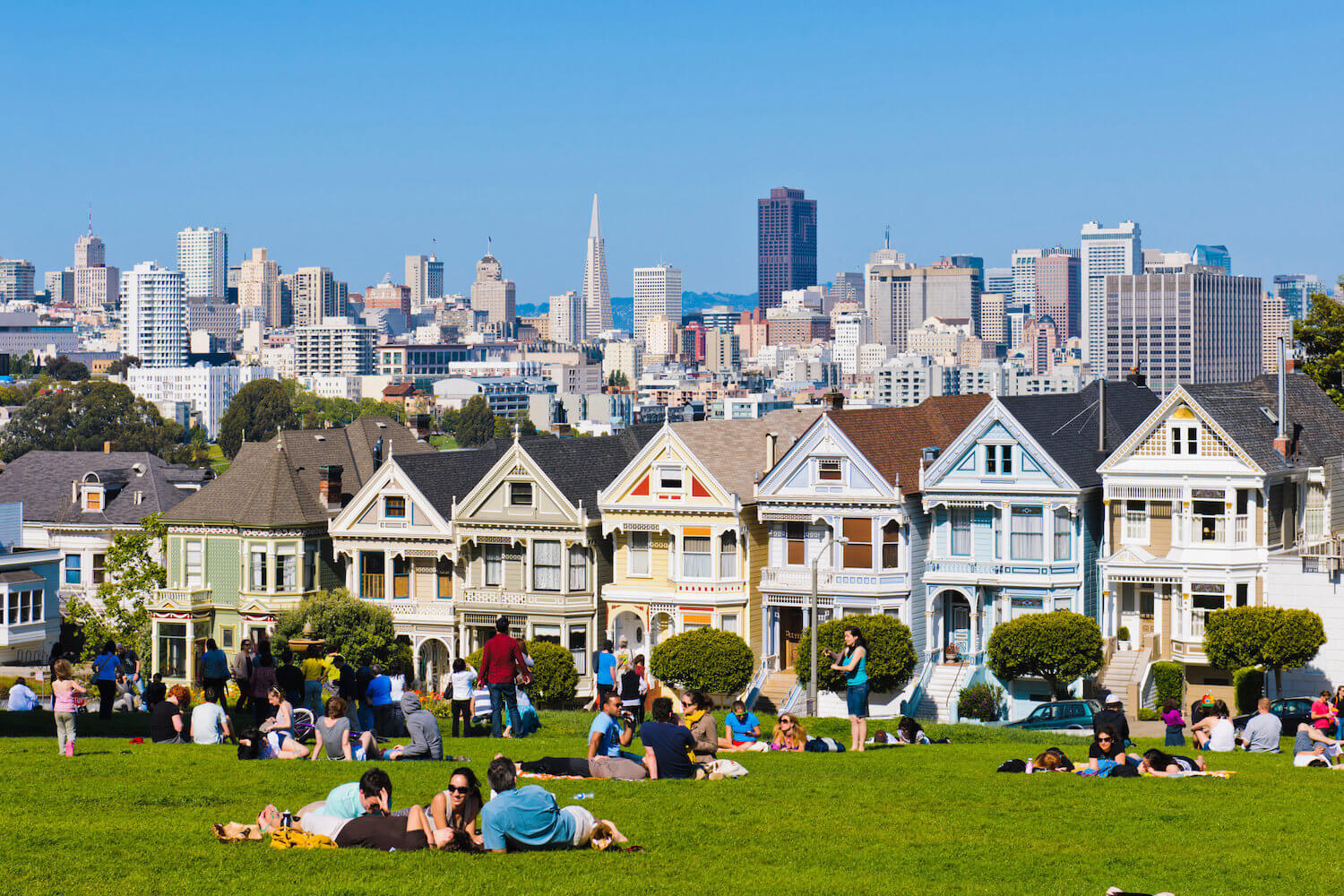 Painted Ladies
Popular photo spot in San Francisco
Attractions Details
| | |
| --- | --- |
| 📌 Address | San Francisco, CA 94117, USA |
| ⏰ Opening Hours | 24 hours |
| 💸 Entrance Fee | Free |
Find it on google maps
What are the Painted Ladies?
The Painted Ladies are a collection of colorful Victorian houses located in San Francisco, California. Situated in the Alamo Square neighborhood, these picturesque homes offer a charming and iconic sight for both locals and tourists.
History of the Painted Ladies
The history of the Painted Ladies dates back to the late 1800s. These houses were built during the Victorian era, a time when ornate architectural styles were popular.
The Painted Ladies represent a subset of Victorian architecture known as the Queen Anne style, characterized by vibrant colors, intricate detailing, and asymmetrical facades.
Visit Painted Ladies on Our:
All-Inclusive

San Francisco Walking Instagram Tour

Are you ready to explore one of America's most interesting cities all in half a day? Forget everything you think you know about guided tours when you come on our unique San Francisco Walking Instagram Tour. There's no stuffy silences or boring monologues here - this tour is different!Thi
Why are the Painted Ladies Important?
The Painted Ladies hold significant cultural and historical value for San Francisco. They symbolize the city's rich architectural heritage and are a testament to the preservation efforts that have taken place over the years.
The houses have also gained fame through various media appearances, including movies, television shows, and postcards, making them an important part of San Francisco's identity.
Things to do & see at the Painted Ladies
Admire the Architecture: Take a leisurely stroll around Alamo Square and marvel at the intricate architectural details of the Painted Ladies. From vibrant colors to ornate trimmings, these houses are a visual feast.


Enjoy a Picnic at Alamo Square Park: Situated across from the Painted Ladies, Alamo Square Park offers a perfect spot for a picnic. Relax on the grass and enjoy panoramic views of the city skyline as a backdrop to the iconic houses.


Photograph the Painted Ladies: Capture the beauty of the Painted Ladies on camera. The contrast between the colorful houses and the surrounding cityscape creates a picturesque setting for photography enthusiasts.


Explore the Neighborhood: After admiring the Painted Ladies, take the opportunity to explore the surrounding Alamo Square neighborhood. Discover charming cafes, local shops, and other hidden gems that contribute to the vibrant character of the area.
The Painted Ladies are an essential part of San Francisco's cultural landscape. Their vibrant colors, intricate detailing, and historical significance make them a must-visit attraction for anyone exploring the city.
Our Top Trending San Francisco Tours:
Whether you're a history enthusiast, an architecture aficionado, or simply seeking a picturesque spot for relaxation, the Painted Ladies won't disappoint.
Attractions Details
| | |
| --- | --- |
| 📌 Address | San Francisco, CA 94117, USA |
| ⏰ Opening Hours | 24 hours |
| 💸 Entrance Fee | Free |
Find it on google maps
San Francisco Attractions