 Handara Gate
Famous temple in Bali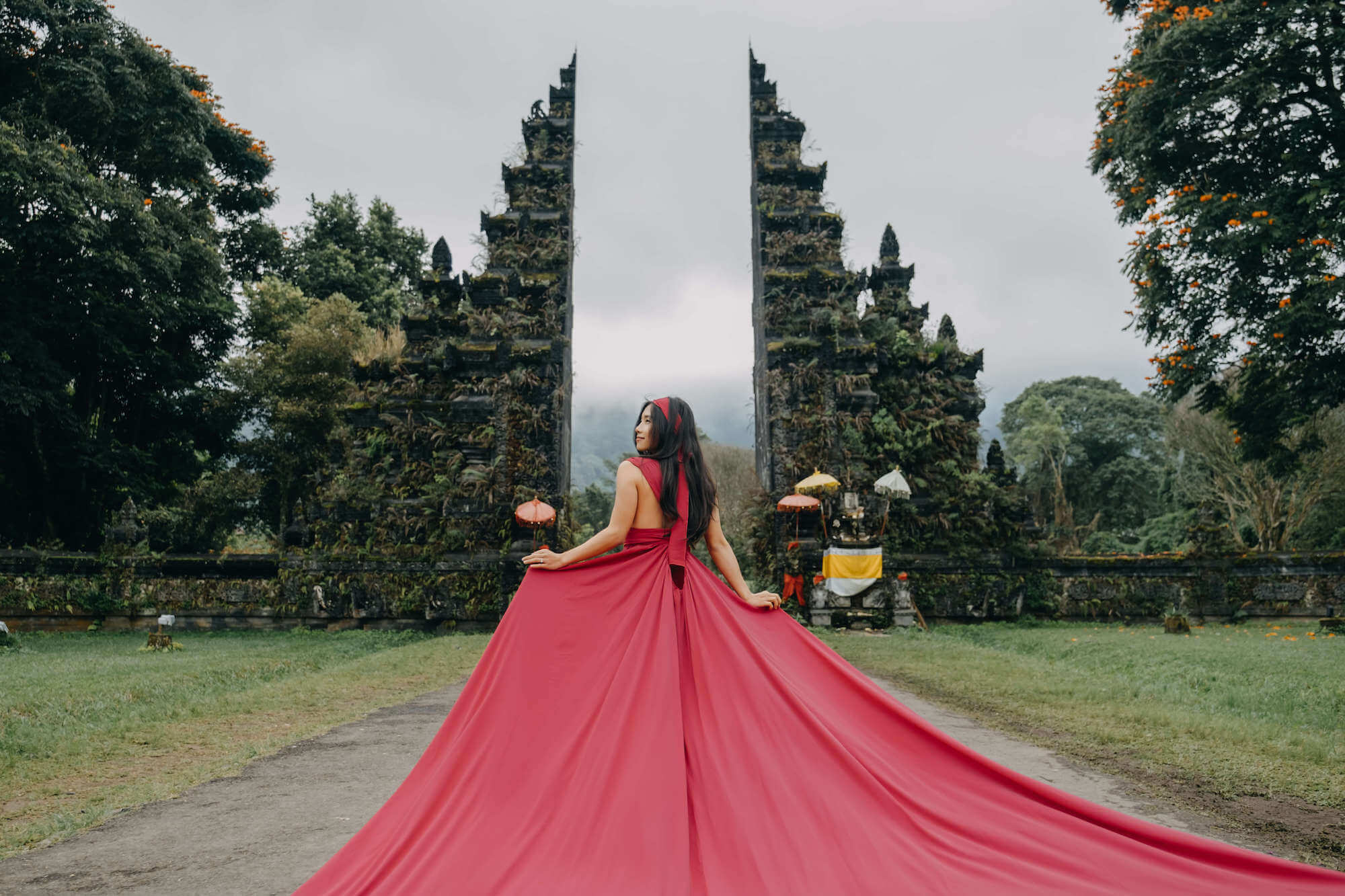 Handara Gate
Famous temple in Bali
Attractions Details
| | |
| --- | --- |
| 📌 Address | Jl. Raya Singaraja-Denpasar, Pancasari, Kec. Sukasada, Kabupaten Buleleng, Bali 81161, Indonesia |
| ⏰ Opening Hours | 8:00 AM - 5:00 PM |
| 💸 Entrance Fee | IDR 50,000 |
Find it on google maps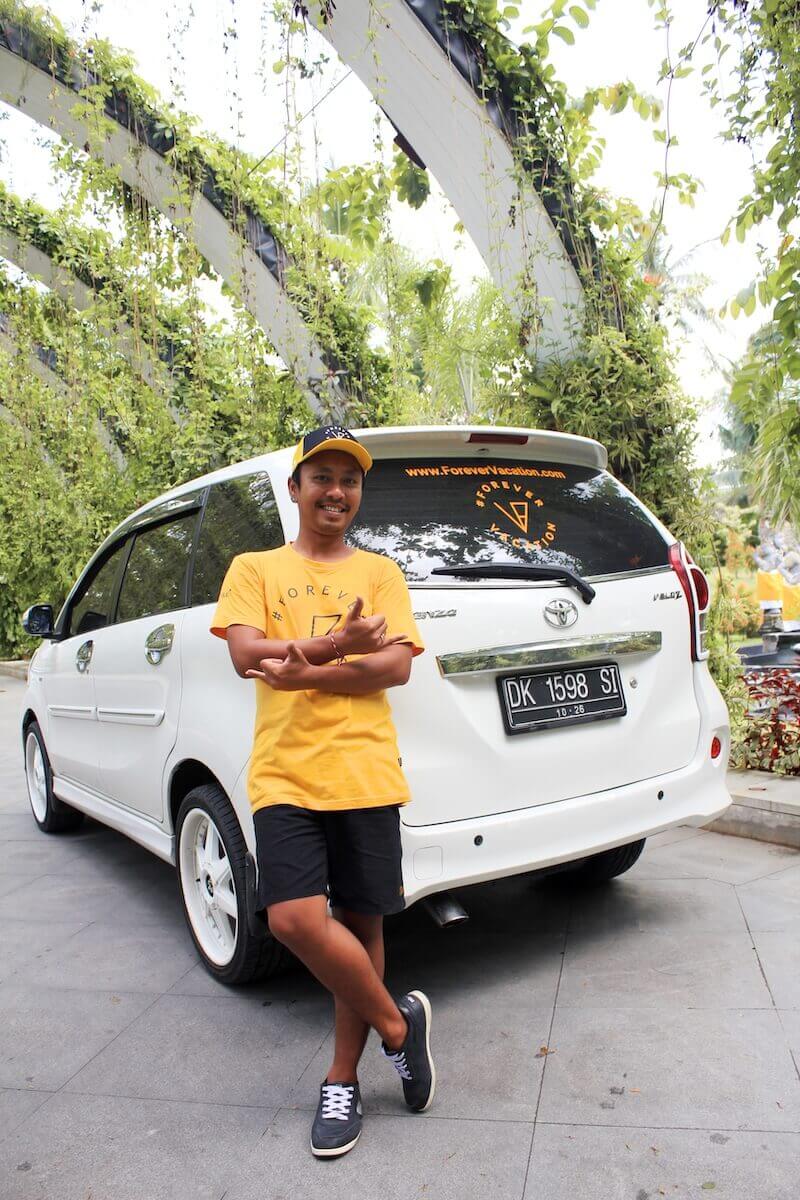 Esa
Local tour guide
"To snap the perfect photo at Handara Gate, arrive early in the morning to beat the crowds and capture the gate framed by the lush greenery before the mist dissipates. Don't forget to explore the hidden spots nearby, like the beautiful lakes and waterfalls, to make the most of your visit to this enchanting location."
What is Handara Gate?
Handara Gate is a breathtaking attraction located in Bali, Indonesia. It is situated in the highlands of Bedugul, surrounded by lush green landscapes and mist-covered mountains. This iconic gate is a must-visit spot for tourists looking to capture stunning photos and experience the tranquil beauty of Bali.
History of Handara Gate, Bali
The history of Handara Gate dates back to the early development of tourism in Bali. In the 1990s, as the island's popularity grew, the gate was constructed as an entrance to the Handara Golf & Resort Bali.
The resort quickly became known for its scenic beauty and golfing opportunities, attracting visitors from around the world. When planning your next tour in Bali, be sure to make a stop to this iconic photo spot!
Visit Handara Gate on Our:
All-Inclusive

Bali Unesco World Heritage Sites Tour

This full day Bali tour celebrates the island's culture and World Heritage Sites! Our Bali UNESCO World Heritage Sites Tour visits five unforgettable locations,...
Why is Handara Gate Important?
Handara Gate holds great significance for both locals and tourists. Firstly, it serves as a symbol of Bali's natural beauty and cultural heritage. The gate's intricate design, adorned with traditional Balinese ornaments, reflects the island's rich artistic traditions.
Additionally, Handara Gate has become an Instagram-famous landmark, drawing visitors who seek to capture its ethereal beauty and share it with the world.
Things to Do & See at Handara Gate
Take Stunning Photos: Handara Gate provides an enchanting backdrop for photography enthusiasts. The gate's traditional Balinese architecture and the surrounding natural beauty create a picture-perfect setting.


Explore the Handara Golf & Resort Bali: Golf enthusiasts can enjoy a round of golf at the resort's world-class course, which is known for its challenging layout and stunning vistas.


Discover the Surrounding Area: After visiting Handara Gate, visitors can explore the nearby attractions, including the serene Bedugul Lake and the iconic Ulun Danu Beratan Temple.
Handara Gate offers a serene escape from the bustling tourist areas of Bali.
Our Top Trending Bali Tours:
All-Inclusive

Bali Instagram Foodie Experience

All-Inclusive

Bali Ultimate Monkey Forest Tour

All-Inclusive

Private Boat to Nusa Penida with Snorkeling, Mantas & Land Tour
Its tranquil atmosphere, stunning views, and cultural significance make it a must-visit attraction for travelers seeking a unique and memorable experience.
Attractions Details
| | |
| --- | --- |
| 📌 Address | Jl. Raya Singaraja-Denpasar, Pancasari, Kec. Sukasada, Kabupaten Buleleng, Bali 81161, Indonesia |
| ⏰ Opening Hours | 8:00 AM - 5:00 PM |
| 💸 Entrance Fee | IDR 50,000 |
Find it on google maps
Bali Attractions
Frequently asked questions
What is Handara Gate?

Handara Gate is a famous tourist attraction located in Bali, Indonesia. It is a beautiful stone gate that marks the entrance to the Handara Golf & Resort Bali.
Where is Handara Gate located?

Handara Gate is located in the village of Pancasari in the Bedugul area of Bali, approximately 2 hours away from Denpasar, the capital city of Bali.
What is the significance of Handara Gate?

Handara Gate is known for its picturesque and Instagram-worthy setting. It has become a popular spot for tourists and photographers who visit Bali, offering stunning views and a unique cultural experience.
Is there an entrance fee to visit Handara Gate?

Yes, there is an entrance fee to visit Handara Gate. As of 2021, the entrance fee is 30,000 Indonesian Rupiah per person for foreign visitors and 20,000 Indonesian Rupiah per person for domestic visitors.
Can visitors take photos at Handara Gate?

Yes, visitors are allowed to take photos at Handara Gate. In fact, it is one of the main attractions for tourists due to its picturesque nature. However, it is recommended to be respectful of other visitors and not disrupt the flow of visitors during busy times.