 Kanto Lampo Waterfall
Popular Waterfall In Bali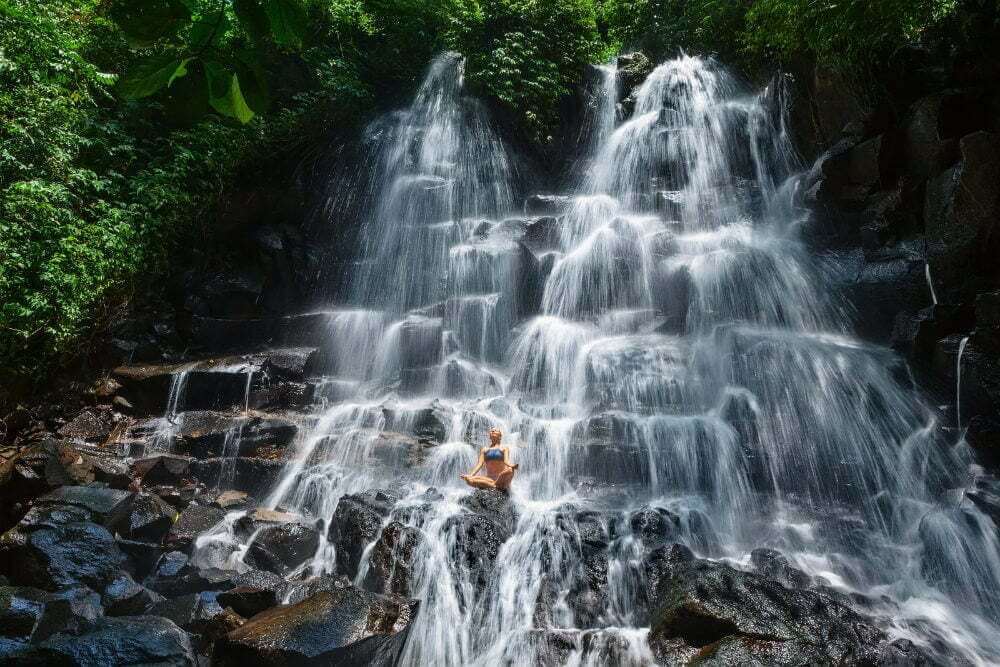 Kanto Lampo Waterfall
Popular Waterfall In Bali
Attractions Details
| | |
| --- | --- |
| 📌 Address | Jl. Kaliasem lingk.kelod kangin, Beng, Kec. Gianyar, Kabupaten Gianyar, Bali 80513, Indonesia |
| ⏰ Opening Hours | 6:30 AM - 5:30 PM |
| 💸 Entrance Fee | Free |
Find it on google maps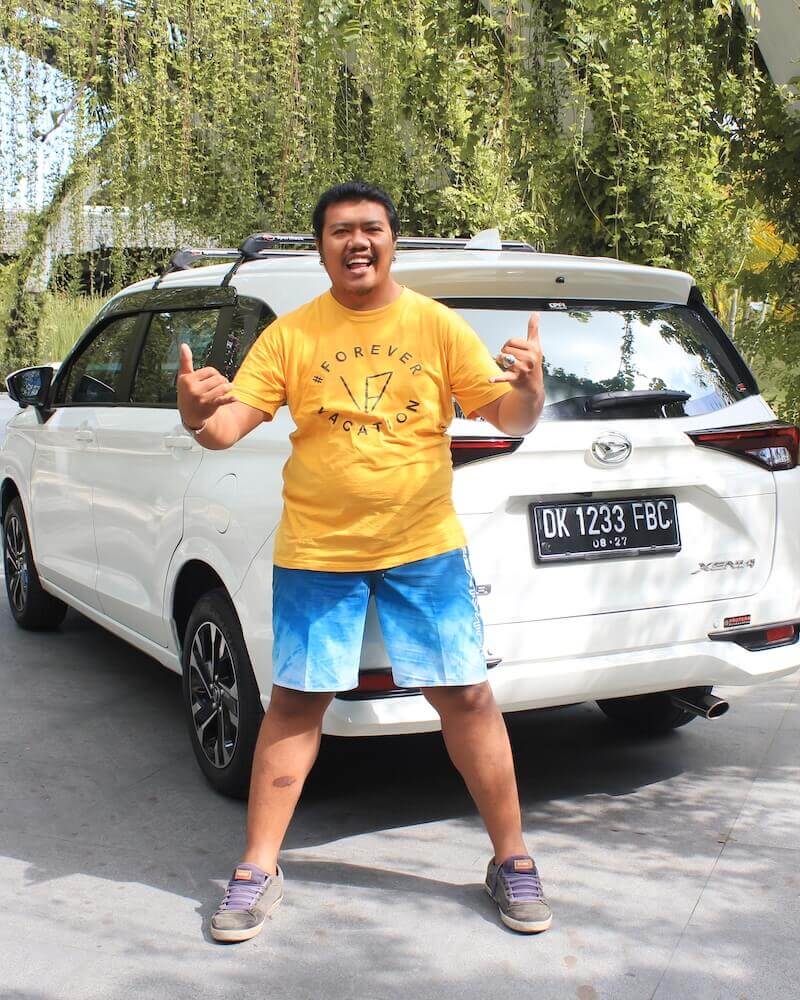 Hidden away in Bali's jungle, The Kanto Lampo Waterfall is located just a short 30 minute drive from Ubud and has become 'insta famous' because of the black rock formation on which many people take pictures!
The waterfall's unique shape was created after the Kanto Lampo river region was hit by an avalanche, making the intrigue of the amazing Kanto Lampo waterfall even more enticing. We'd highly recommend putting this on the cards when planning some tours in Bali!
Visit Kanto Lampo Waterfall on Our:
All-Inclusive

Ubud Jungle Swing, Temple & Waterfall Tour (Half Day)

It doesn't get more picturesque than our Ubud Swing, Temple and Waterfall tour. This half-day tour will leave you with the most amazing memories as well as the most amazing photos. Swing high above the tropical jungle at one of Ubud's working coffee plantations, experience the famous Empul Temple and end your afternoon with a dip at the breathtaking Kanto Lampo Waterfall. It's no surprise that this is one of our best-selling Bali tours.
The waterfall stands out for many reasons, the first one being it doesn't involve any strenuous trekking or dangerous obstacles which makes it one of the easiest waterfalls in Bali to get to and therefore highly suitable for families and children!
Secondly the waterfall is in quite an unusual setting: instead of the usual cascade of water coming down into a pool at the bottom, Kanto Lampo is in the middle of a flowing river (The Kanto Lampo river). Last but not least, the water that flows over the rocky cliff is also used for irrigation of the neighboring farmlands and rice fields.
You can easily combine a visit to this beautiful waterfall with other famous attractions in Ubud such as the Tegallalang rice terraces and the Tukad Cepung cave waterfall!
Best time to visit Kanto Lampo waterfall:
You should aim to visit early in the morning before the crowds arrive, or late afternoon when it seems to be a little bit quieter.


The best spot to take pictures:
If you are a photography enthusiast, you can climb up the rocks on the top of the waterfall and get some nice, instagram worthy pictures.


Our Top Trending Bali Tours:
All-Inclusive

Bali Water Sports Adventure & Water Blow Visit

All-Inclusive

Snorkeling in Nusa Penida Tour

All-Inclusive

Lovina Dolphin Watching & Snorkeling Adventure
How to get there:
The Waterfall can easily be reached by car and scooter (free parking) as it is very easy to find! From Ubud it will take you 30 minutes to get there.
If you don't like driving there yourself, your best option is the hire a private driver or book a tour! In fact, we actually offer a tour that will take you here, amongst many other famous attractions in Ubud!
Tips:
Bring water shoes as it can get a bit slippery on the rocks in the waterfall
Bring a waterproof bag to store all your belongings
Don't forget your bathing suit and a towel as you will likely want to go for a swim
Attractions Details
| | |
| --- | --- |
| 📌 Address | Jl. Kaliasem lingk.kelod kangin, Beng, Kec. Gianyar, Kabupaten Gianyar, Bali 80513, Indonesia |
| ⏰ Opening Hours | 6:30 AM - 5:30 PM |
| 💸 Entrance Fee | Free |
Find it on google maps
Bali Attractions
Frequently asked questions
Where is Kanto Lampo Waterfall located?

Kanto Lampo Waterfall is located in Gianyar, Bali.
How do I get to Kanto Lampo Waterfall?

You can reach the waterfall by car or motorbike. It is approximately a 30-minute drive from Ubud.
Is Kanto Lampo Waterfall suitable for swimming?

Yes, Kanto Lampo Waterfall is suitable for swimming. However, it is important to be cautious as the water can be quite strong during rainy seasons.
Are there any entrance fees for Kanto Lampo Waterfall?

Yes, there is an entrance fee to access Kanto Lampo Waterfall. The current fee is IDR 20,000 per person.
Is it safe to visit Kanto Lampo Waterfall during the rainy season?

It is generally safe to visit Kanto Lampo Waterfall during the rainy season, but it is advisable to check weather conditions and be careful of slippery paths.