 Kanto Lampo Waterfall
Kanto Lampo Waterfall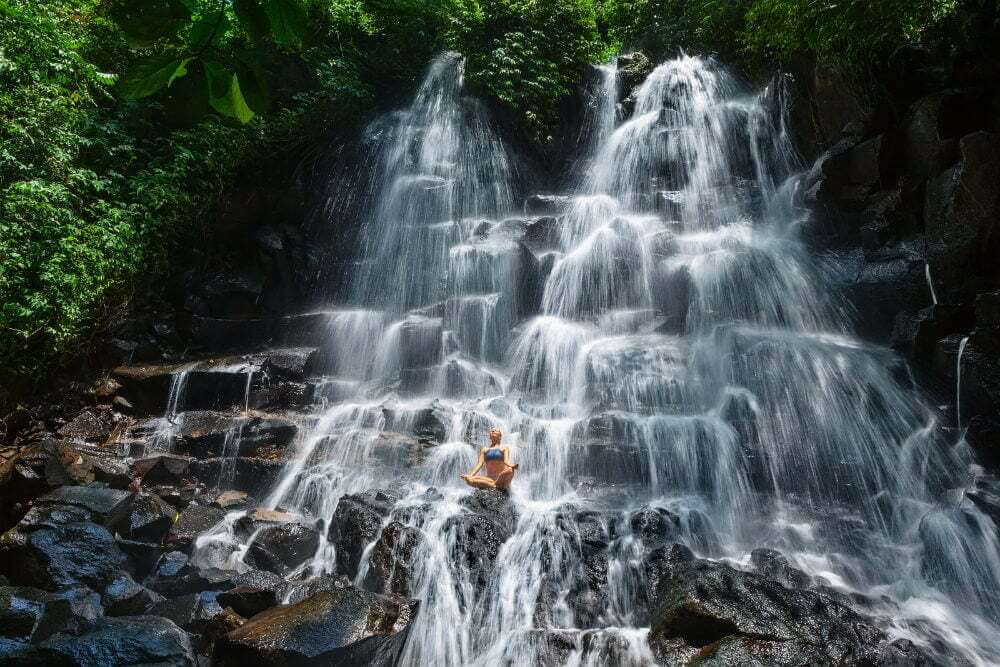 Details
Address:
Br. Kelod Kangin 80551 Beng
Hidden away in Bali's jungle, The Kanto Lampo Waterfall is located just a short 30 minute drive from Ubud and has become 'insta famous' because of the black rock formation on which many people take pictures! The waterfall's unique shape was created after the Kanto Lampo river region was hit by an avalanche.


Visit Kanto Lampo Waterfall on Our:
All-Inclusive

Bali Ultimate Monkey Forest Tour

The Bali Ultimate Monkey Forest Tour is an absolute must! You'll spend the day monkeying around with these fascinating and playful animals in the heart of Ubud. Monkey Forest is just waiting to create fun and amazing memories, and something that should be on the to-do list of every visitor. Add in some Balinese temples and a breathtaking waterfall and this is undoubtedly one of the best tours in Bali.
The waterfall stands out for many reasons, the first one being it doesn't involve any strenuous trekking or dangerous obstacles which makes it one of the easiest waterfalls in Bali to get to and therefore highly suitable for families and children!
Secondly the waterfall is in quite an unusual setting: instead of the usual cascade of water coming down into a pool at the bottom, Kanto Lampo is in the middle of a flowing river (The Kanto Lampo river). Last but not least, the water that flows over the rocky cliff is also used for irrigation of the neighboring farmlands and rice fields.
You can easily combine a visit to this beautiful waterfall with other famous attractions in Ubud such as the Tegallalang rice terraces and the Tukad Cepung cave waterfall!
Best time to visit Kanto Lampo waterfall:
You should aim to visit early in the morning before the crowds arrive, or late afternoon when it seems to be a little bit quieter.


The best spot to take pictures:
If you are a photography enthusiast, you can climb up the rocks on the top of the waterfall and get some nice, instagram worthy pictures.


Our Top Trending Bali Tours
How to get there:
The Waterfall can easily be reached by car and scooter (free parking) as it is very easy to find! From Ubud it will take you 30 minutes to get there.
If you don't like driving there yourself, your best option is the hire a private driver or book a tour! In fact, we actually offer a tour that will take you here, amongst many other famous attractions in Ubud!
Tips:
Bring water shoes as it can get a bit slippery on the rocks in the waterfall
Bring a waterproof bag to store all your belongings
Don't forget your bathing suit and a towel as you will likely want to go for a swim
Details
Address:
Br. Kelod Kangin 80551 Beng