 Pak Khlong Talat Mai Flower Market
Popular Flower Market in Bangkok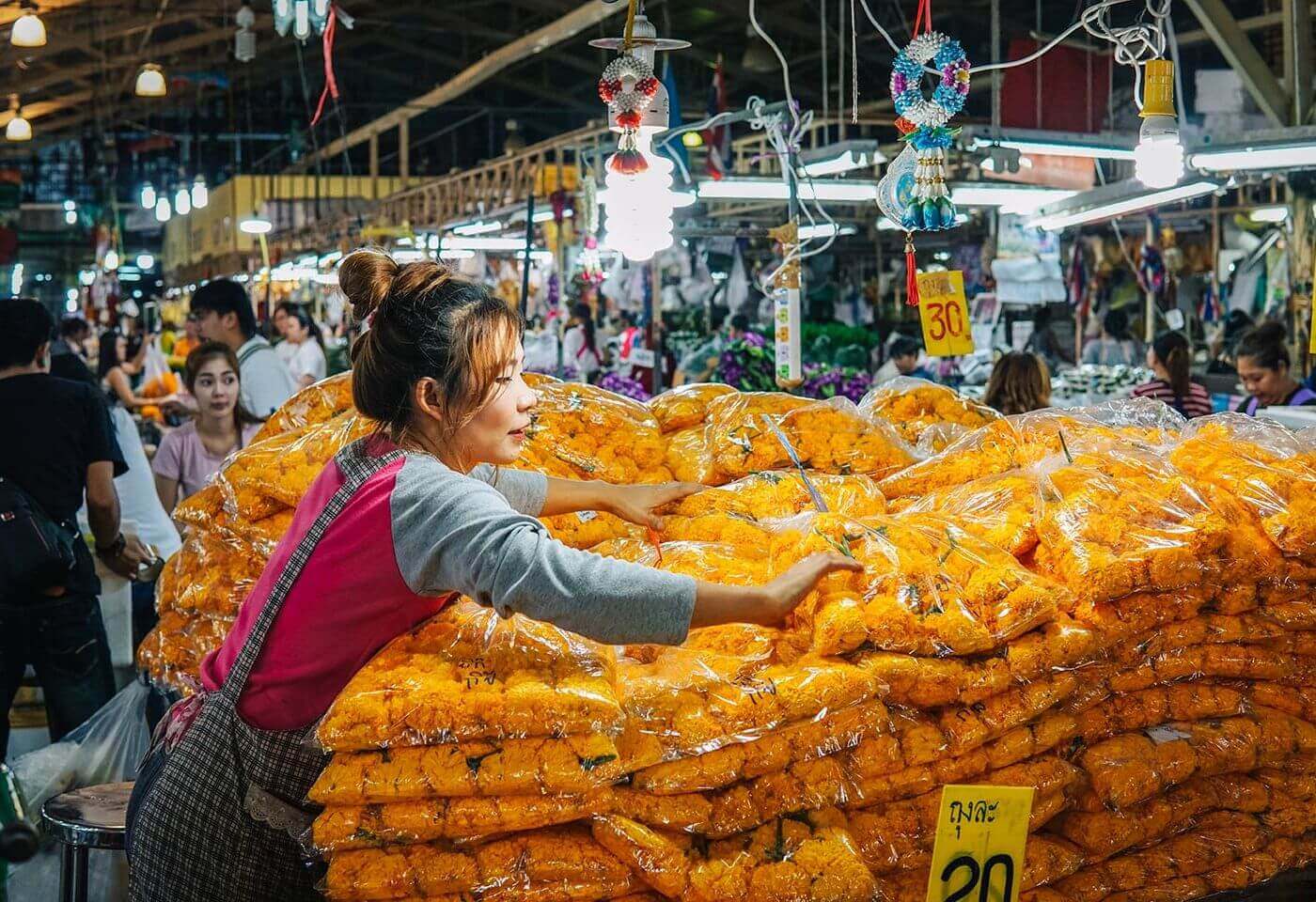 Pak Khlong Talat Mai Flower Market
Popular Flower Market in Bangkok
Attractions Details
| | |
| --- | --- |
| 📌 Address | 499 Phran Nok Phutthamonthon Sai 4 Rd, Khwaeng Bang Phrom, Khet Taling Chan, Krung Thep Maha Nakhon 10170, Thailand |
| ⏰ Opening Hours | Monday: Open 24 hours,Tuesday: Open 24 hours,Wednesday: Open 24 hours,Thursday: Open 24 hours,Friday: Open 24 hours,Saturday: Open 24 hours,Sunday: Open 24 hours |
| 💸 Entrance Fee | Free |
Find it on google maps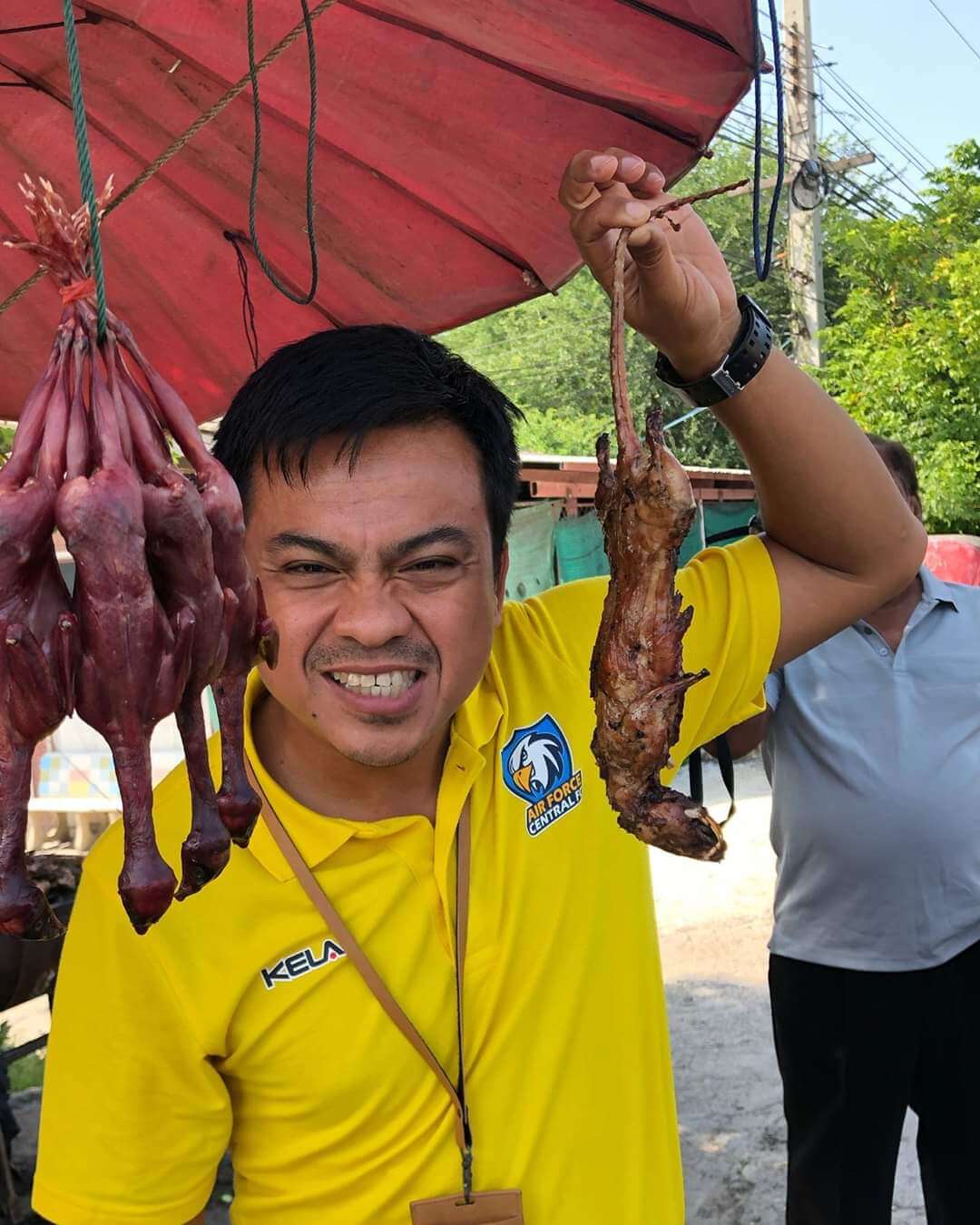 Tiger
Local tour guide
"To experience the vibrant chaos of Pak Khlong Talat Mai Flower Market, arrive early in the morning when the market is in full swing and the fresh blooms are at their peak. Don't forget to bargain with the vendors to get the best prices and immerse yourself in the local culture."
What is Pak Khlong Talat Mai Flower Market?
Pak Khlong Talat Mai Flower Market is a bustling marketplace located in the heart of Bangkok, Thailand. It is considered to be the largest wholesale and retail flower market in the city and is a haven for flower enthusiasts and visitors looking to immerse themselves in the vibrant colors and fragrances of Thailand's floral culture.
History of Pak Khlong Talat Mai Flower Market The history of Pak Khlong Talat Mai Flower Market dates back to the early 18th century when it was originally a floating market along the Chao Phraya River. Over time, the market transitioned to its current location and grew into a prominent hub for flower trade. Today, it remains an essential part of Bangkok's cultural heritage and a must-visit destination for locals and tourists alike.
Visit Pak Khlong Talat Mai Flower Market on Our:
All-Inclusive

Bangkok Instagram Tour: The Most Famous Spots

No matter how long you're in the city, our Bangkok Instagram Tour: The Most Famous Spots is an absolute must. One of our tour guides will whisk you to the top Bangkok sites in your very own air-conditioned, private car. Starting with the beautiful Wat Benchamabophit, you will spend the day experiencing the culture of this exciting city. Chinatown, temples, flower markets and cafes, this Bangkok tour is jam-packed with all of Bangkok's best bits. Enjoy a delicious lunch and make sure you have plenty of battery on your camera!
Why is Pak Khlong Talat Mai Flower Market Important?
Pak Khlong Talat Mai Flower Market holds great significance for several reasons. Firstly, it provides a vital source of income for countless flower farmers and vendors, supporting the local economy. Secondly, it is a thriving symbol of Thailand's rich floral traditions and artistic expressions. Lastly, the market serves as an important cultural landmark, attracting visitors from around the world who come to marvel at its beauty and experience the vibrant atmosphere.
Things to do & see at Pak Khlong Talat Mai Flower Market
There is an array of fascinating activities and sights to explore at Pak Khlong Talat Mai Flower Market. Here are some of the highlights:
1. Vibrant Flower Displays: The market is a riot of colors and scents, with an endless variety of flowers and plants on display. From delicate orchids to vibrant roses, visitors can immerse themselves in a sensory feast of blooms.
2. Traditional Thai Flower Arrangements: Witness the artistry of Thai floral arrangements, known as "Phuang Malai." These intricate garlands and bouquets are meticulously crafted using fresh flowers and are often offered as religious offerings or worn as decorative accessories during festivals and celebrations.
3. Fresh Produce and Ingredients: In addition to flowers, the market also offers an assortment of fresh fruits, vegetables, and herbs. Visitors can browse through the stalls and sample local produce while enjoying the lively atmosphere.
4. Authentic Thai Street Food: Alongside the flower vendors, there are numerous street food stalls offering a mouthwatering selection of Thai delicacies. From savory dishes like pad Thai and curry to sweet treats like mango sticky rice, visitors can savor the flavors of Thailand as they explore the market.
5. Cultural Immersion: Pak Khlong Talat Mai Flower Market provides a unique opportunity to engage with the local community and witness the daily lives of Bangkok residents. Interacting with the vendors and observing their trade offers a glimpse into the vibrant spirit of Thai culture.
Visiting Pak Khlong Talat Mai Flower Market promises an unforgettable experience for all who appreciate the beauty of nature and the cultural tapestry of Thailand.
Whether you are a flower enthusiast, a food lover, or simply seeking an authentic slice of Bangkok life, this vibrant market is sure to captivate your senses and leave you with lasting memories.
Attractions Details
| | |
| --- | --- |
| 📌 Address | 499 Phran Nok Phutthamonthon Sai 4 Rd, Khwaeng Bang Phrom, Khet Taling Chan, Krung Thep Maha Nakhon 10170, Thailand |
| ⏰ Opening Hours | Monday: Open 24 hours,Tuesday: Open 24 hours,Wednesday: Open 24 hours,Thursday: Open 24 hours,Friday: Open 24 hours,Saturday: Open 24 hours,Sunday: Open 24 hours |
| 💸 Entrance Fee | Free |
Find it on google maps