 Koggala beach
Popular Beach In Galle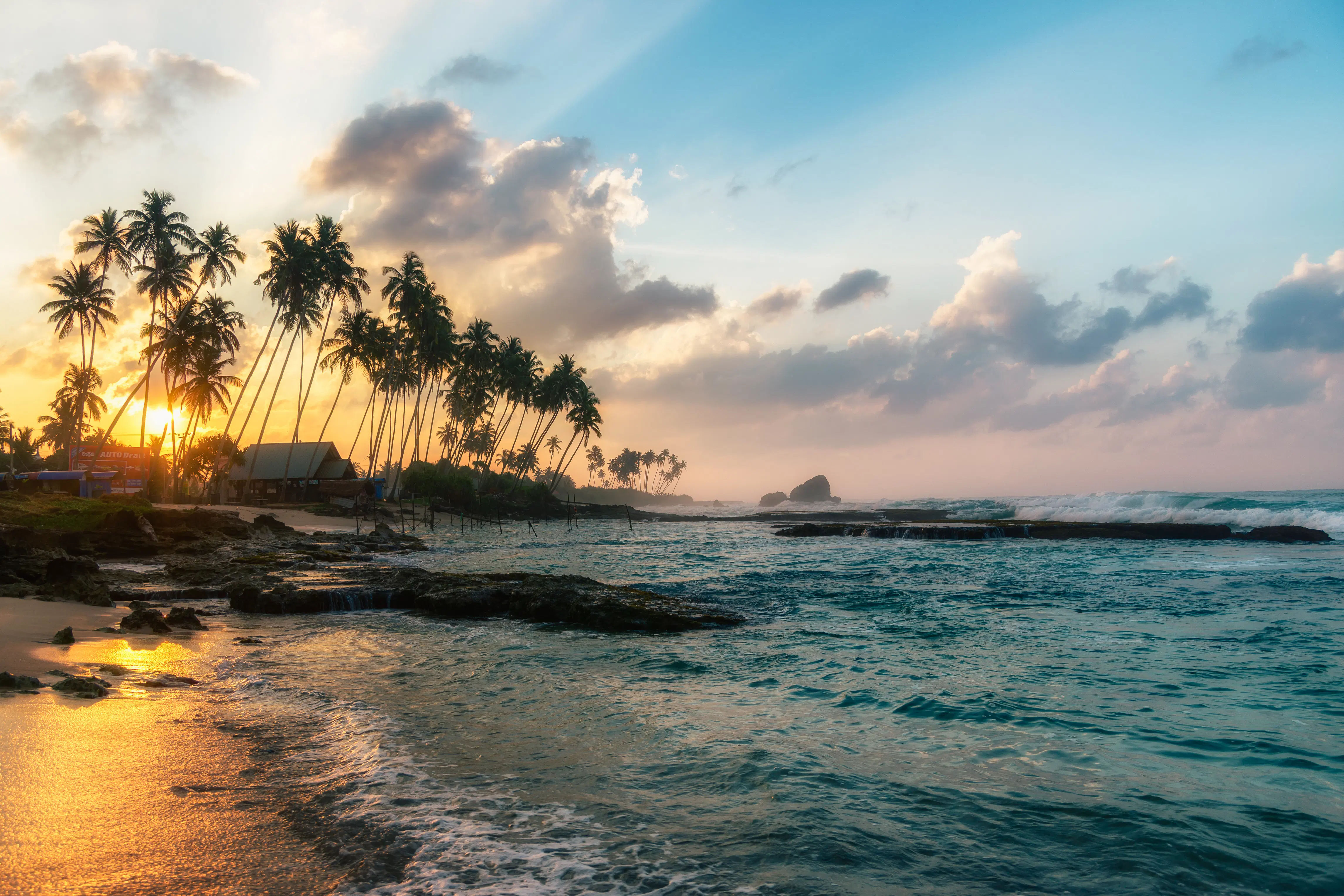 Koggala beach
Popular Beach In Galle
Attractions Details
| | |
| --- | --- |
| 📌 Address | X8R8+6XR, Koggala, Sri Lanka |
| ⏰ Opening Hours | 9:00 AM - 5:00 PM |
| 💸 Entrance Fee | LKR 200 |
Find it on google maps
What is Koggala Beach?
Koggala Beach is a picturesque stretch of coastline located in Galle, Sri Lanka. This beautiful beach is known for its serene atmosphere, golden sand, and clear turquoise waters. It offers a peaceful retreat for visitors seeking relaxation and natural beauty.
History of Koggala Beach
The history of Koggala Beach can be traced back to ancient times. It has been an important coastal area for trade and fishing activities. The beach also holds historical significance as it was once an important port during the Dutch colonial period.
When planning your tous in Galle, don't forget to visit Koggala Beach.


Visit Koggala beach on Our:
All-Inclusive

Galle Instagram Tour: The Most Famous Spots

A vacation in Sri Lanka wouldn't be complete without visiting Galle! This charming city is packed with history, culture & stunning beaches and the best way to explore this city is by taking our 'Galle Instagram Tour'!On this tour we'll take you to the most famous and instagrammab
Why is Koggala Beach Important?
Koggala Beach holds great importance for both locals and tourists. It serves as a popular tourist attraction, attracting visitors from all over the world. The beach plays a vital role in the local economy, as it supports various industries such as tourism, fishing, and hospitality.
Things to do & see at Koggala Beach
Turtle Hatchery: Visit the nearby turtle hatchery to witness the conservation efforts and learn about different turtle species.


Boat Rides: Take a boat ride on Koggala Lake, located adjacent to the beach, and explore its scenic surroundings.


Water Sports: Engage in thrilling water sports activities like jet skiing, kayaking, and windsurfing.


Koggala Lake Safari: Embark on a safari tour of Koggala Lake and discover its diverse ecosystem, including mangrove forests and birdlife.


Stilt Fishermen: Witness the traditional fishing technique of the stilt fishermen, who balance on wooden stilts while fishing.


Spa and Ayurveda: Indulge in a relaxing spa treatment or experience traditional Ayurvedic therapies offered by beachfront resorts.
Aside from these attractions, Koggala Beach also offers stunning sunsets, perfect for romantic walks along the shore. Visitors can also savor delicious seafood dishes at the beachside restaurants, offering a true taste of Sri Lankan cuisine.
Our Top Trending Galle Tours:
With its tranquil ambiance, diverse activities, and natural beauty, Koggala Beach promises an unforgettable experience for all who visit. Whether you are seeking adventure, relaxation, or simply a scenic escape, Koggala Beach is the ideal destination.
Attractions Details
| | |
| --- | --- |
| 📌 Address | X8R8+6XR, Koggala, Sri Lanka |
| ⏰ Opening Hours | 9:00 AM - 5:00 PM |
| 💸 Entrance Fee | LKR 200 |
Find it on google maps
Frequently asked questions
Where is Koggala Beach located?

Koggala Beach is situated on the southern coast of Sri Lanka, approximately 14 kilometers (8.7 miles) northeast of the city of Galle. It is part of the picturesque Koggala Bay.
What are the main attractions at Koggala Beach?

Koggala Beach is known for its stunning natural beauty, with golden sands stretching along the shoreline and the tranquil waters of the Indian Ocean. The beach is perfect for swimming, sunbathing, and enjoying leisurely walks.
Is Koggala Beach a good spot for water sports?

Yes, Koggala Beach offers opportunities for various water sports and activities such as surfing, bodyboarding, and snorkeling. The consistent waves make it an ideal location for surfers of different skill levels
Are there any cultural attractions near Koggala Beach?

Yes, the Koggala area is home to the Martin Wickramasinghe Folk Museum, dedicated to Sri Lankan literature and culture. Visitors can explore this museum to learn about the island's rich heritage.
Can tourists visit the nearby Koggala Lake and Bird Sanctuary?

Absolutely! Koggala Lake, located just inland from the beach, is famous for its serene waters and abundant birdlife. Tourists can take boat rides on the lake and explore the bird sanctuary, making it a delightful excursion from Koggala Beach.